본문
Nammunjimot Pond
A Place Preserving the Standing Stone that Depicts Chusa's Days in Exile
Address
392, Inseong-ri, Daejeong-eup, Seogwipo-si, Jeju-do, Republic of Korea
Add to wishlist

1

Like

1

Review

0

Reg itinerary

0
I visited.

0

Lookup

4,091

Share SNS

0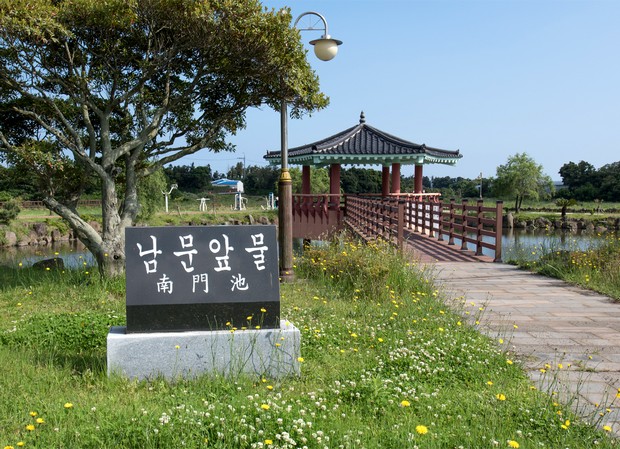 At Nammunjimot Pond, there is a stone monument that carries a painting of Chusa during his days in exile. It was drawn by his pupil, Sochi Heoryeon, and is called Wandang Seonsaeng Haecheon Illipsang.
This painting was inspired by Su Shih Portrait, which is a painting of Sodongpa (a Chinese Poet). It is a valuable asset because it depicts how Chusa spent his time in exile. Chusa had always admired Sodongpa, which may be the reason why their lives were so similar.
Sodongpa, who was one of Best Eight Writers of Dang and Song, was promoted to the highest position as a government worker, but was exiled to Haenamdo Island due to political reasons. Similarly, Chusa lead a successful life as a government worker but later was exiled to Jejudo Island because he was framed of a conspiracy.
Chusa must have comforted himself thinking of Sodongpa's life due to their similarities. Sochi used to visit the exiled Chusa in Jeju several times and spent time with him.
He listened to Chusa's words and learned painting, poetry reading, and calligraphy from Chusa. He also delivered the tea grown by Cho-ui Buddhist Monk to Chusa and presented Chusa's calligraphy to King Heonjong. Thanks to his mentor, he would later become the fine writer of Namjonghwa.