본문
Dansan Oreum Volcaninc Cone and Stone Pagoda
A Stone Pagoda Built to Block Evil Spirits from the Bat-Shaped Dansan Oreum Volcanic Cone
Address
Chusa-ro, Daejeong-eup, Seogwipo-si, Jeju-do
Add to wishlist

0

Like

0

Review

0

Reg itinerary

0
I visited.

0

Lookup

3,400

Share SNS

1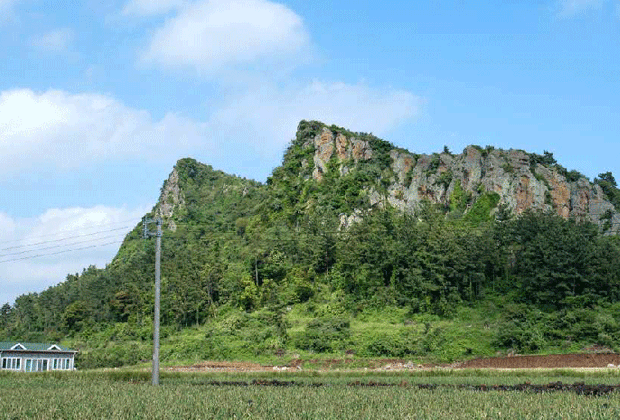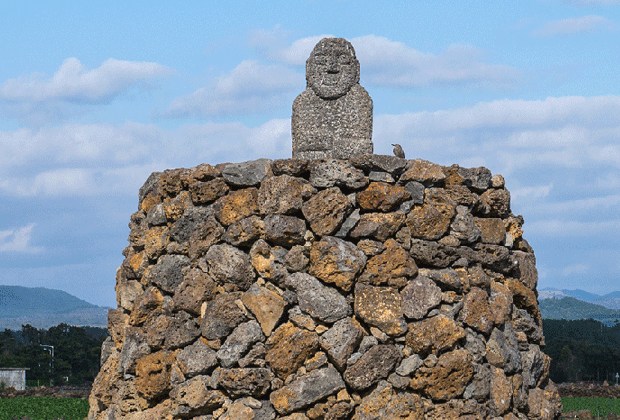 In the Jeju language, a huge bump on land that looks like a hill is called an oreum, which means volcanic cone. Jejudo Island is sometimes called the kingdom of volcanic cones because there are more than 300 volcanic cones on the island.

Dansan Volcanic Cone has a unique pointy appearance that sets it apart from the typical round volcanic cones. People in the old days called it Bagumji Oreum Volcanic Cone because it looked like a bat with its wings spread. Some say that Dansan Volcanic Cone is hideous and ominous because of its strange formation. So, in order to supress the ominous vibes flowing out of it, villagers built a stone pagoda.

This stone pagoda, which is also known as Geoukdae, is a stone tower that was built in places where evil spirits were detected. There are many stone towers like this throughout Jejudo Island. There is also a stone tower that stands in the middle of the field here.

Chusa must have spent lot of his time looking at Dansan Volcanic Cone. It is said that Chusache (Chusa's writing style) is very strange, and some say that this is because the bizarre look of Dansan Volcanic Cone influenced his writing style.