본문
Dongal Oreum Volcanic Cone
Famous for Beautiful and Picturesque Scenery
Address
153, Sangmo-ri, Daejeong-eup, Seogwipo-si, Jeju-do
Add to wishlist

0

Like

0

Review

0

Reg itinerary

0
I visited.

0

Lookup

3,108

Share SNS

0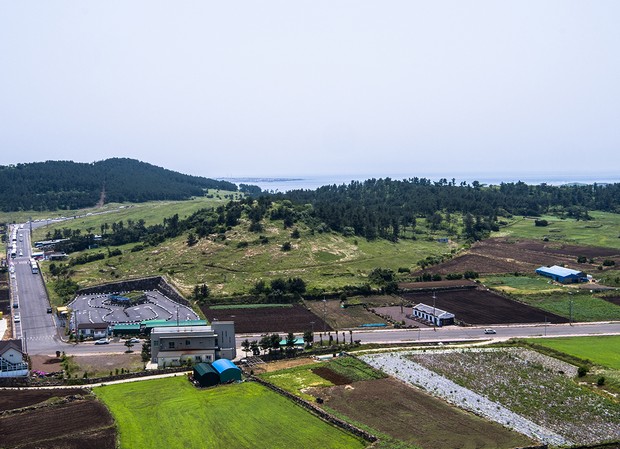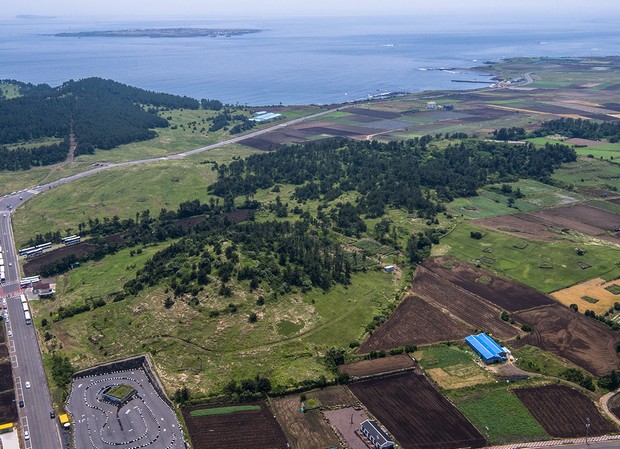 Three small and hilly horse-shoe shaped craters, also named Al Oreum Volcanic Cones, are lined up in a neat fashion toward the northern ends of Songaksan Volcanic Cone's tuff ring.
Dongal Oreum Volcanic Cone was given its name because of its eastern location with respect to Sanisudong village, while the volcanic cones near Aldeureu, a village near an airfield, is named Seotal Oreum Volcanic Cone. A closer inspection of the nearby volcanic cones will reveal that there is another horse-shoe shaped volcanic cone in between the other two which tracks down to the entrance of Songaksan Volcanic Cone and Sanisudong Port, and is highly likely to be another eroded volcano. All three of these are in linear arrangement with Songaksan Volcanic Cone, heavily eroded so that most of their original shapes are destroyed, and are horse-shoe shaped.
The direction of Dongal Oreum Volcanic Cone faces north by northeast, Seotal Oreum Volcanic Cone faces west, and the middle one to the north. Most of the volcanic cones are grass filled groves with a cemetery and pine trees, the spaces in between farmlands, and Seotal Oreum Volcanic Cone has been laid bare from over-foraging for mushrooms.