본문
Experiences of Jeju's folk culture: Manggeon
Review

0

Lookup

913

Share SNS

0
Experiences of Jeju's folk culture

Manggeon(Horsehair Headband Making)

Foreign viewers of the Netflix original series Kingdom describe it as "a story about zombies and hats." The fascination with the gat, or traditional men's headgear, is manifesting in tangible ways: for example, Amazon, the world's largest online shopping mall, is selling replicas of "Kingdom Hats" and "Joseon Dynasty Traditional Hats." In the Joseon dynasty, various versions of the gat began to be worn to indicate the wearer's social class and occupation. The craft of the manggeon, a band worn over the forehead to keep the gat from slipping, is currently practiced and being passed down by the women of Jeju Island. The following are four places on Jeju that are perfect to visit dressed in a beautiful hanbok and, of course, a gat!
Artworks of quality
<Gat Exhibition Hall>
This is a place where visitors can learn about and experience various aspects of the gat, which is popular even with foreign viewers of Korean historical dramas. On a plot of land provided by Jang Sunja (Important Intangible Cultural Heritage No. 4), the appointee for the Yangtae (making the hat rim) part of Gannil (horsehair hat-making), the Gat Exhibition Hall offers an exhibition of the hat's origins, an interactive room, and a video room that shows how the gat is made.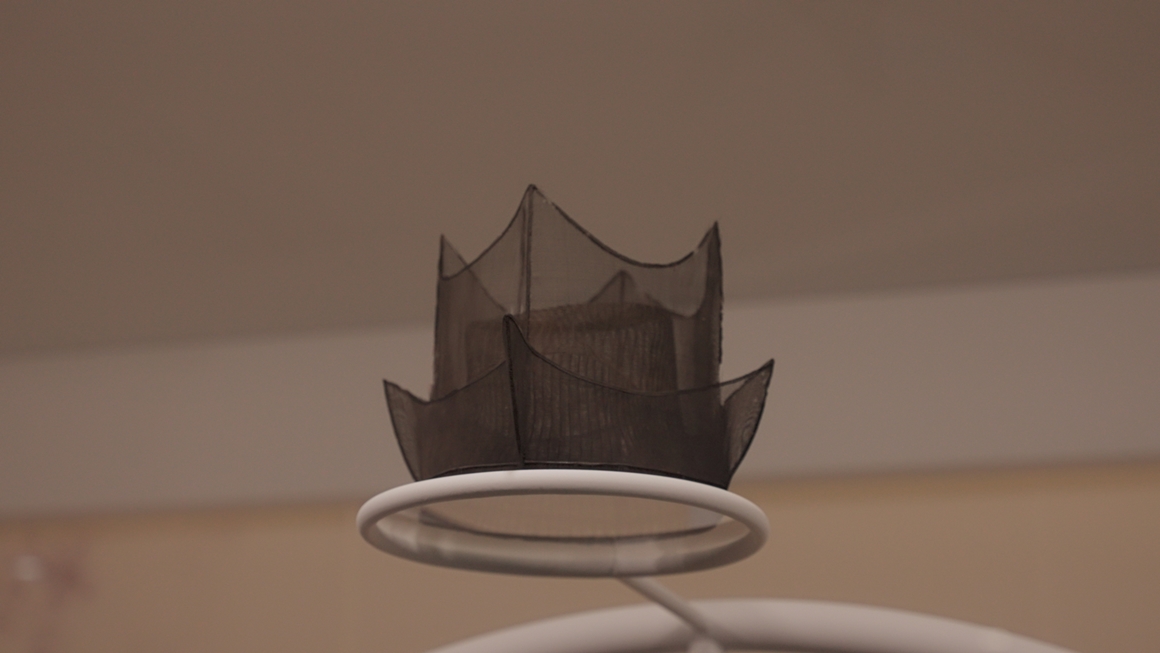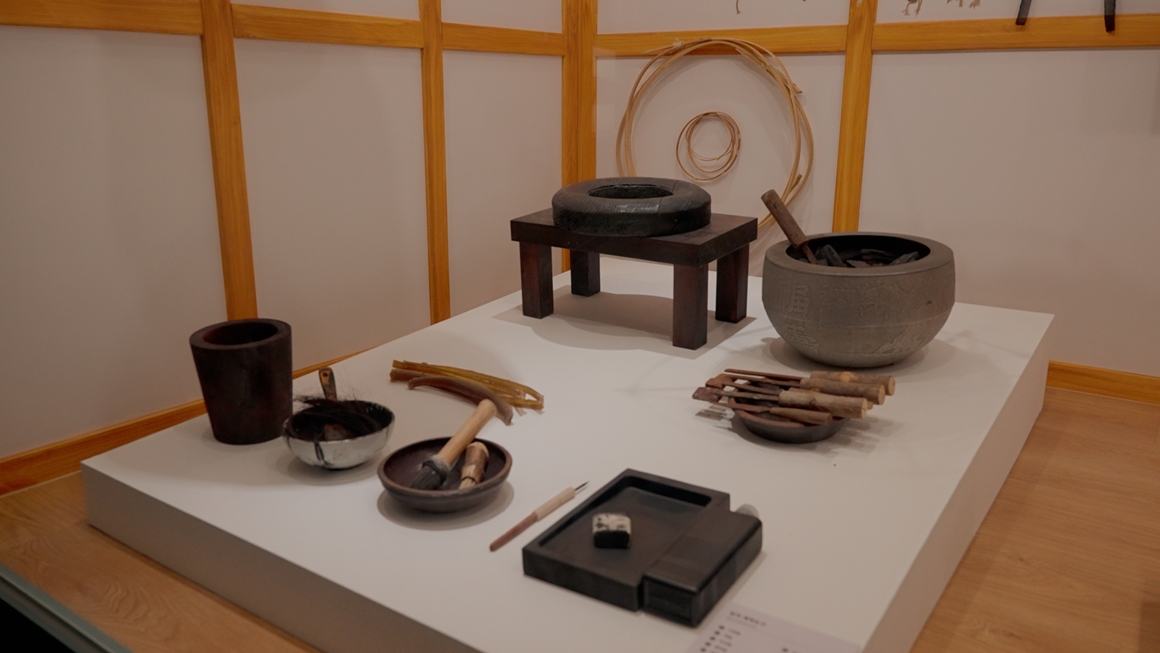 The gat was invented as a means of covering the wearer's face from the sun, wind, and rain. Its primary function became much more social than practical, however, through the advancement of materials and production methods. There are two major types of gat: the banggat, in which the hat and rim are indistinguishable, and paeraengi, which has a clearly-identifiable hat and rim.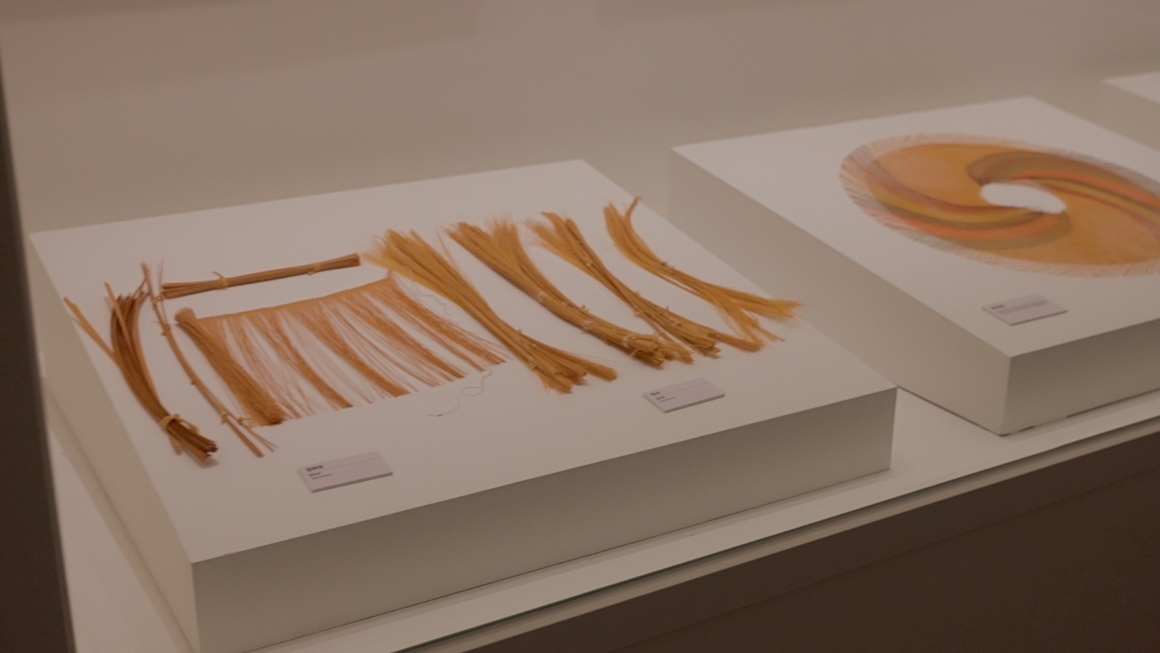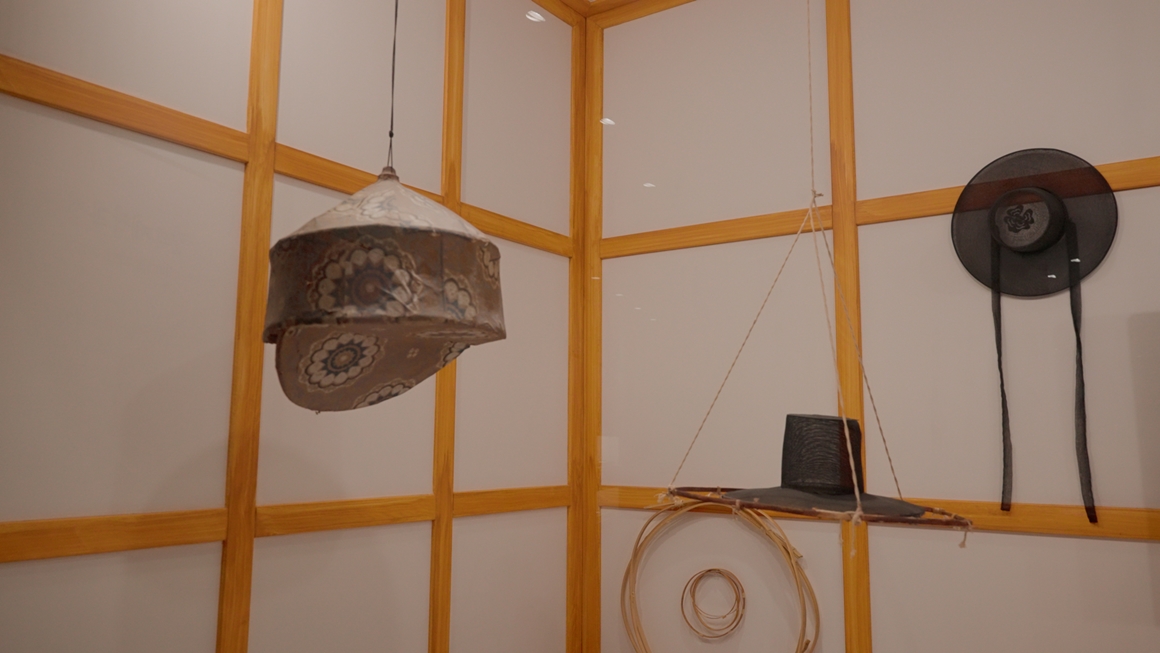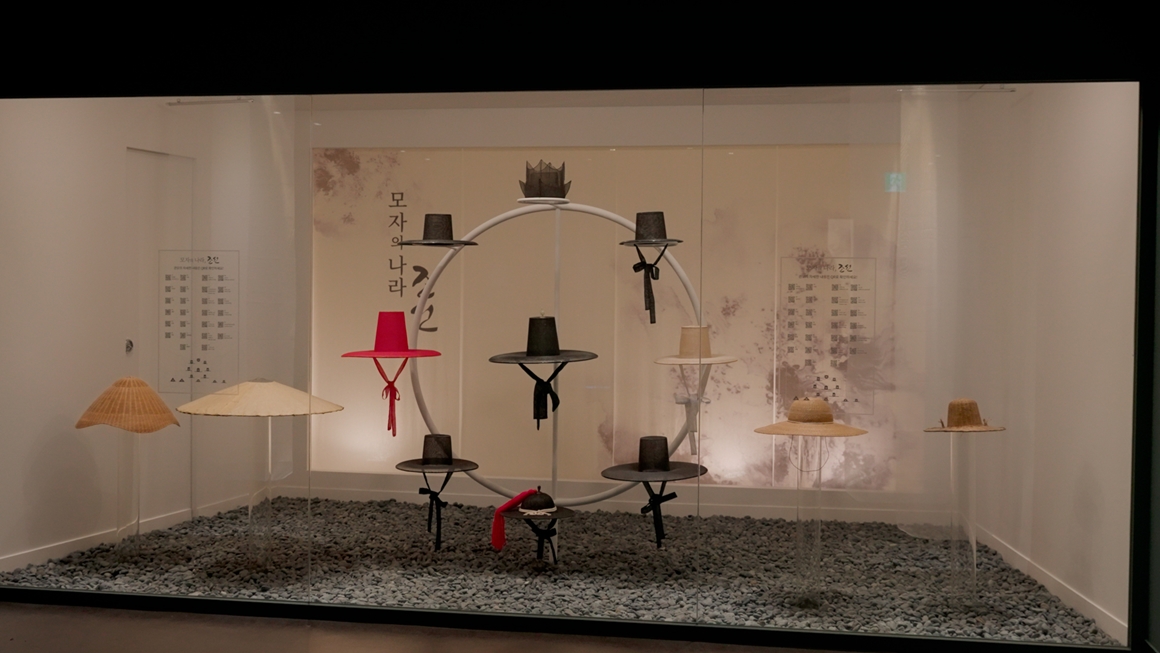 The gat was worn after tying the hair in a topknot and putting on a manggeon and tanggeon (small horsehair hat that is lower in the front and slightly higher in the back) when going out or for an official/ceremonial event. If you are interested in traditional Korean headgear or attire, do not miss the Gat Exhibition Hall!
▶ Address: 1904, Namjo-ro, Jeju-si, Jeju-do
▶ Inquiries: 82-70-8656-6885
Where Jeju's treasures are passed down to the next generation
<Jeju Intangible Cultural Heritage Center>
The Jeju Intangible Cultural Heritage Center (JIHC) is dedicated to activities that promote the succession of local culture, most of which are conducted by officially-recognized "holders" (of such heritages) and instructors for successor training, and also offers educational activities, exhibitions, interactive experiences, and cultural performances that convey the originality, identity, and values of Jeju's traditional culture in ways that are easy for ordinary citizens to understand.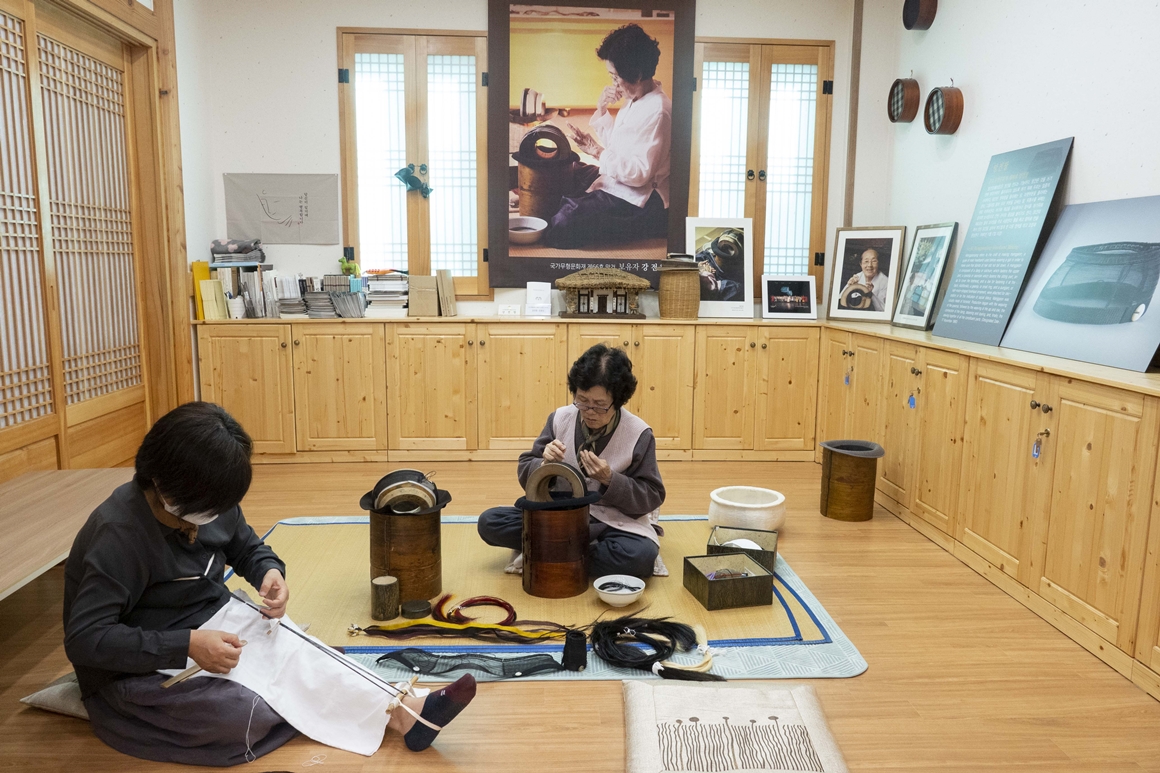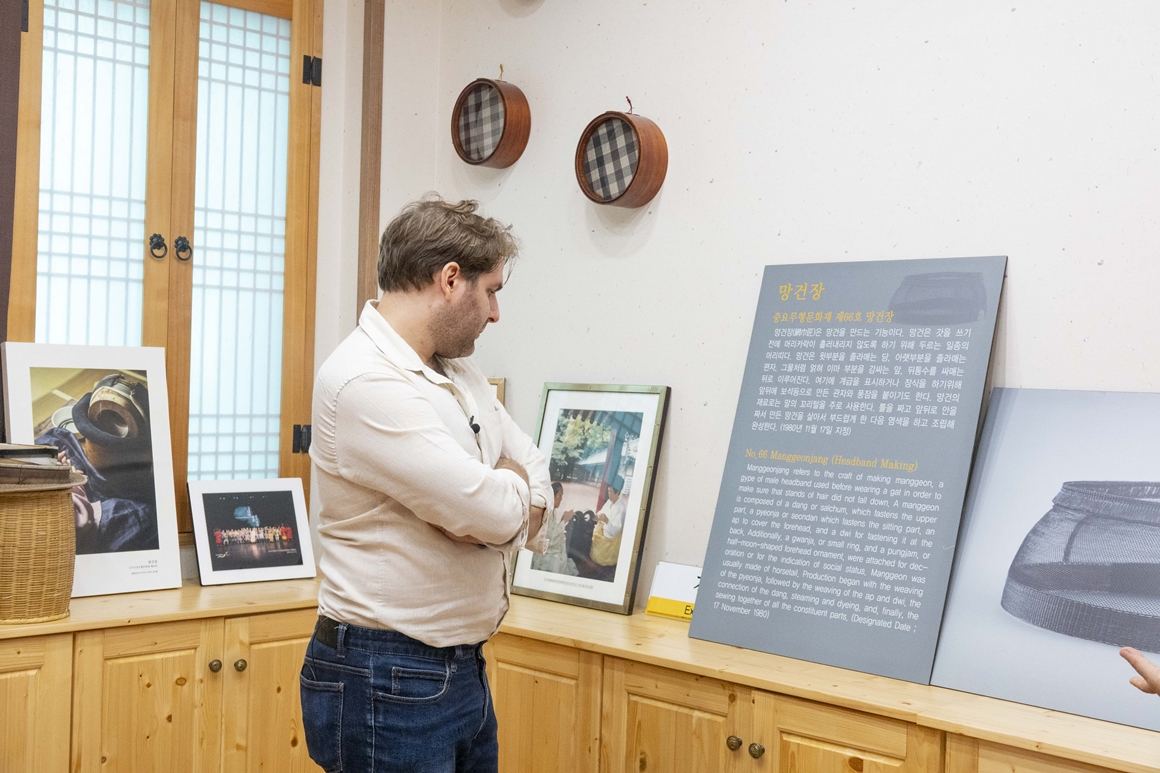 The JIHC provides space for the practice/continuation of National Intangible Cultural Heritages (Gannil (chongmoja, the cup-shaped upper part of the hat), Manggeonjang (horsehair headband-making), and Tanggeonjang (horsehair hat-making)) and Intangible Cultural Heritages of Jeju (Jeju Nongyo (farmers' song of Jeju), Jeju Changminyo (popular folk song of Jeju), Yeonggam Nori (exorcism rite native to Jeju), and Jeju Keungut (great shamanic ritual of Jeju Island)).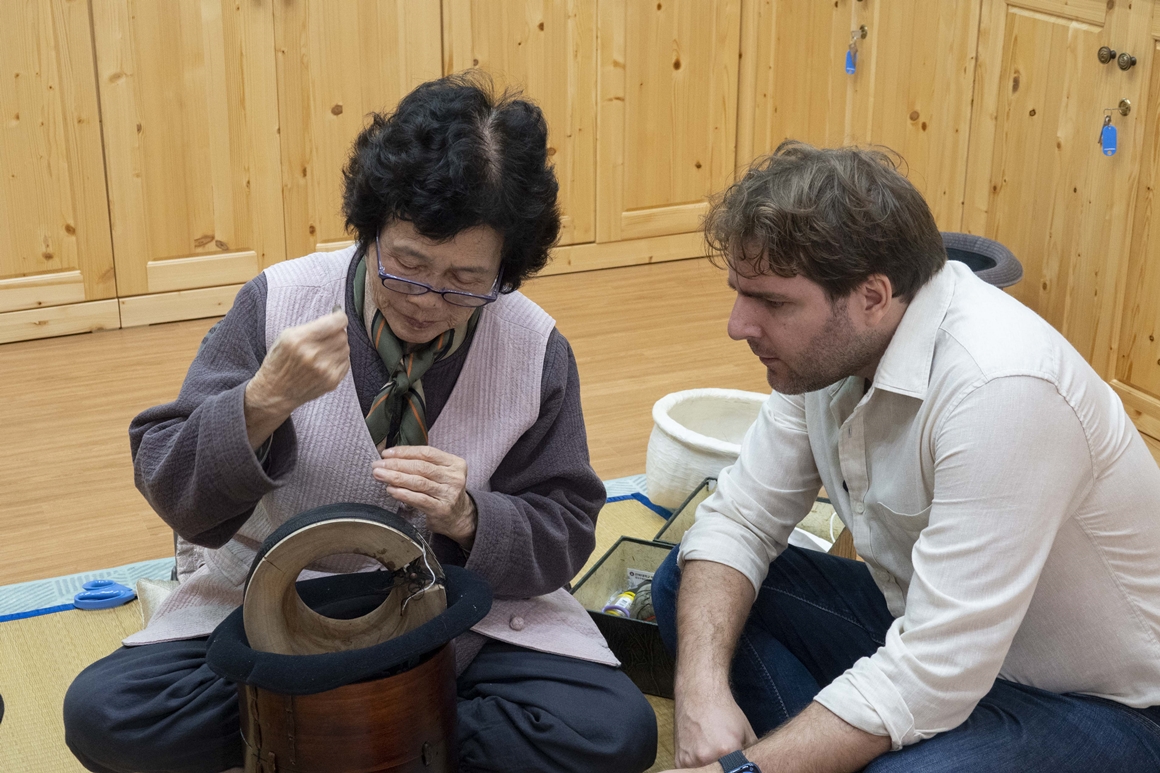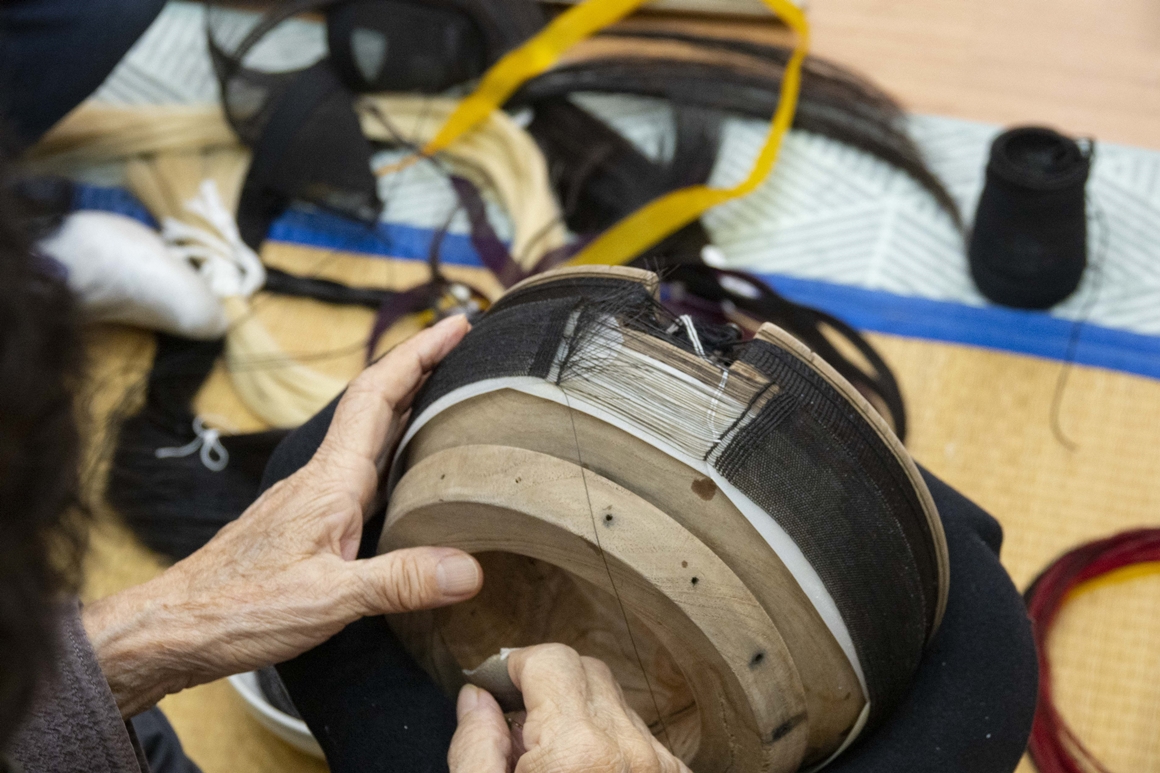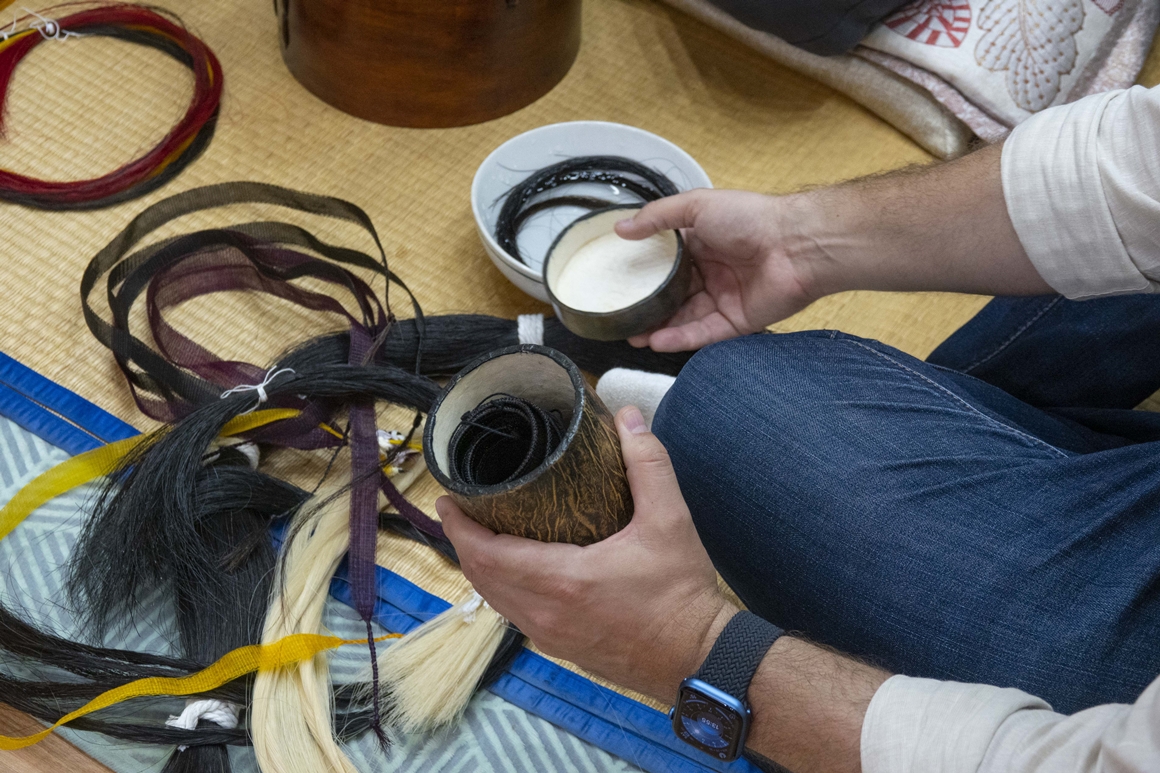 The manggeon's primary role is to hold the wearer's hair in place before he puts on his gat. It is a headband (of sorts) made by weaving together a horse's tail hairs and made up of two parts: 1) two thin bands at the top and base, which could be tightened with strings, and 2) a strip of woven horsehair. Horsetail hairs, which are extremely tough and wiry, were boiled to soften them, after which they were dyed black before weaving. The manggeon was usually worn with a gwanja (ring-shaped button) and pungjam (hairband ornament), which served as both decorations and indicators of the wearer's social class.
*National Intangible Cultural Heritage, Manggeonjang (Horsehair Headband Making)
▶ Address: 75, Sarabong-gil, Jeju-si, Jeju-do
▶ Inquiries: 82-64-710-6972
Walking into nature
<Meochewat Forest Trail>
Meochewat Forest Trail is well-known today as a filming location for Kingdom: Ashin of the North, a Netflix Korea original series, and the tvN variety show House on Wheels. The trail, whose name means "field of stones and shrubs" in the Jeju dialect, is lined by Seojungcheon Stream and several oreum (parasitic cones) while offering a view of wide grassy plains.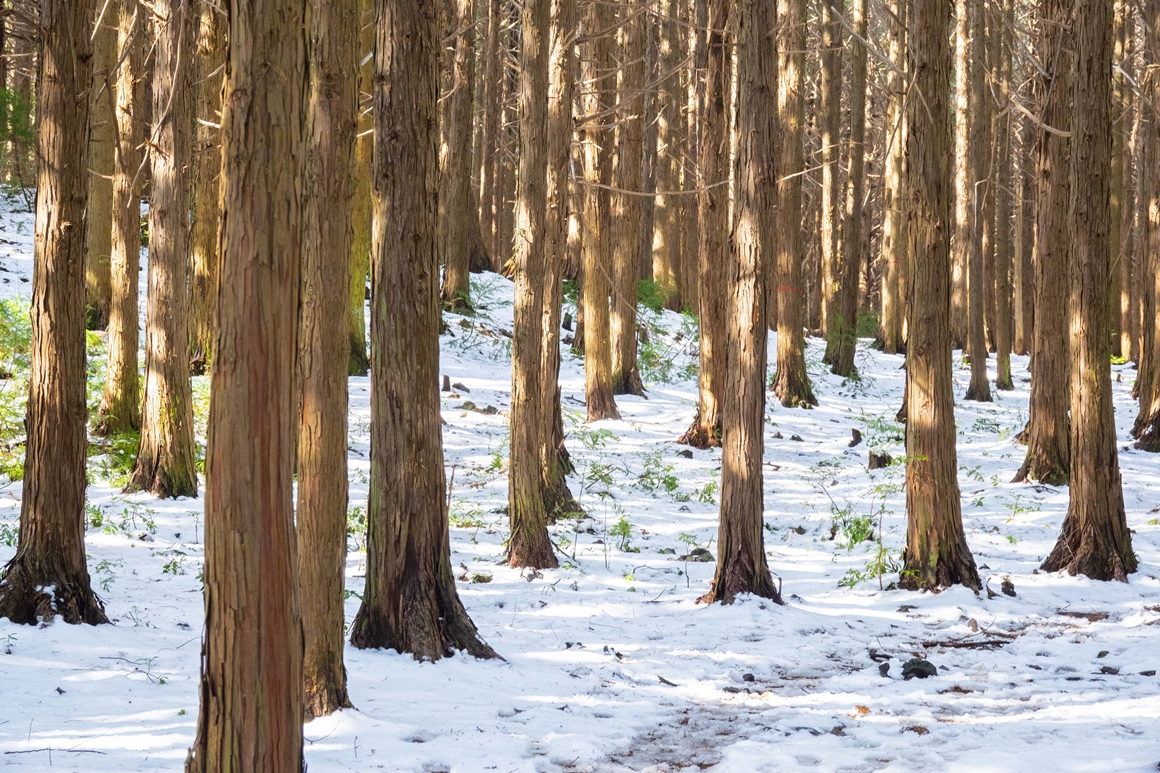 The trail is made even more beautiful by colonies of camellia, cedar, and fir trees and an azalea that is native to Jeju (Rhododendron weyrichii). There are three available courses, each of which takes at least 1.5 hours to complete due to the size of Meochewat Forest. Course 1 shows where slash-and-burn farmers lived as well as their field fences and everyday culture. Course 2 features a fir tree colony and Seojungcheon Stream, while Course 3 is made up of segments that are thickly lined with trees and show traces of ancient lava flows.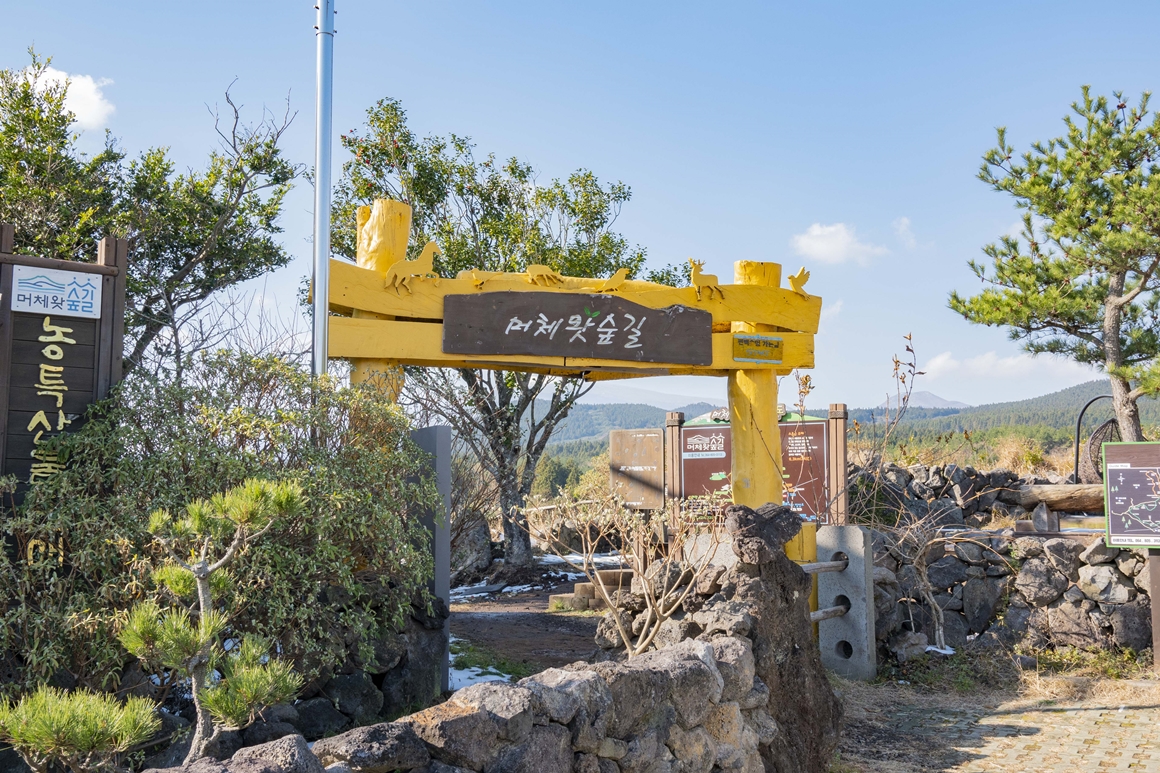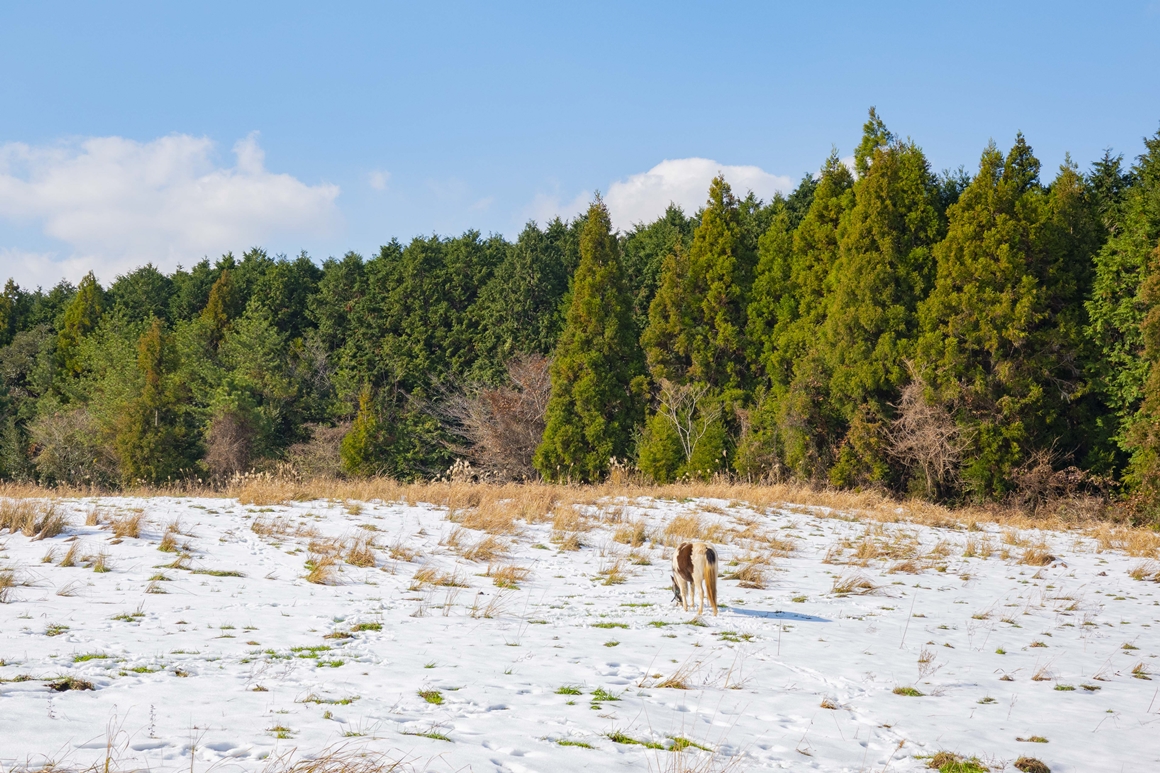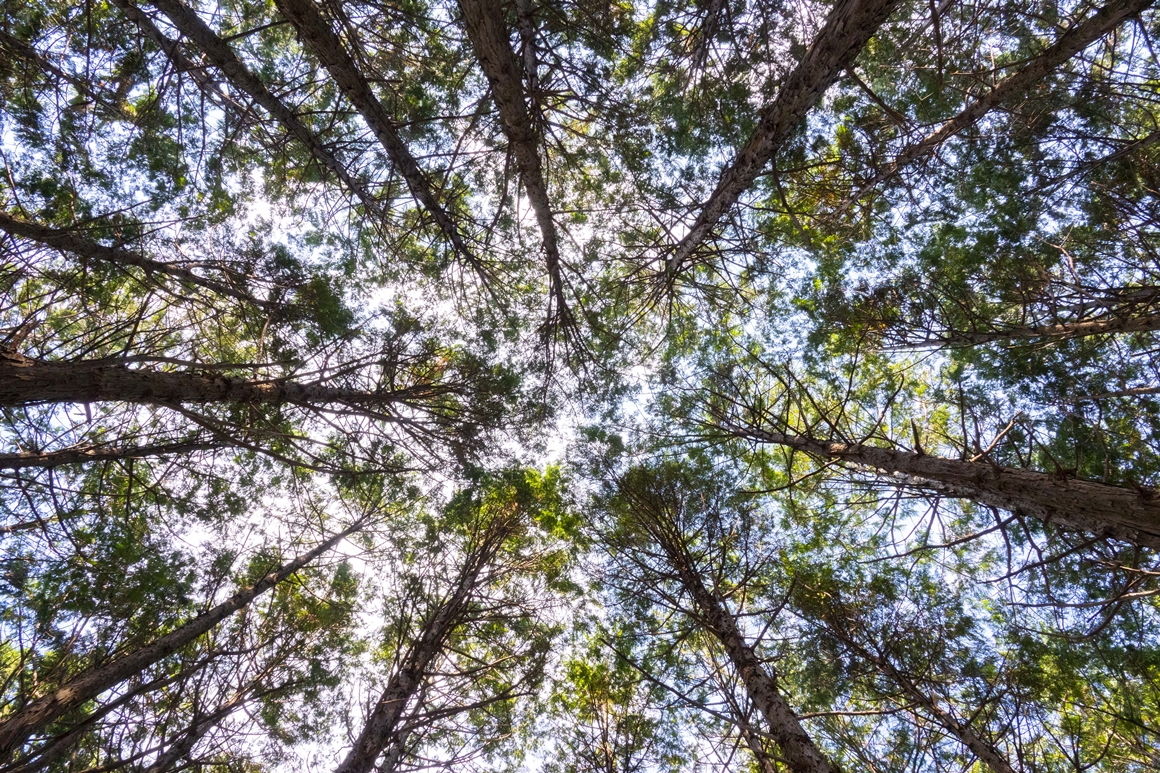 There is also a "health experience center" at the trail's entrance where visitors can have some tea or a foot bath brewed with the eight medicinal plants found at Meochewat, including the Chinese Osage tree, Korean Dendropanax tree, smilax, and East Asian mallotus, while enjoying the greenery of Meochewat Forest through the full-panel glass windows.
▶ Address: 755, Seoseong-ro, Namwon-eup, Seogwipo-si, Jeju-do
▶ Inquiries: 82-64-805-3113
The oldest building on Jeju Island
<Gwandeokjeong Pavilion>
Gwandeokjeong Pavilion is a large, elegant-looking wooden structure that can be seen on the way to Dongmun Traditional Market. It is the oldest (standing) building on Jeju Island and, as one may expect, has a rich history: the first oiljang (outdoor market held every five days) on Jeju Island was held in front of Gwandeokjeong in 1905, and the building served as a landmark for travelers and a popular meeting place for locals.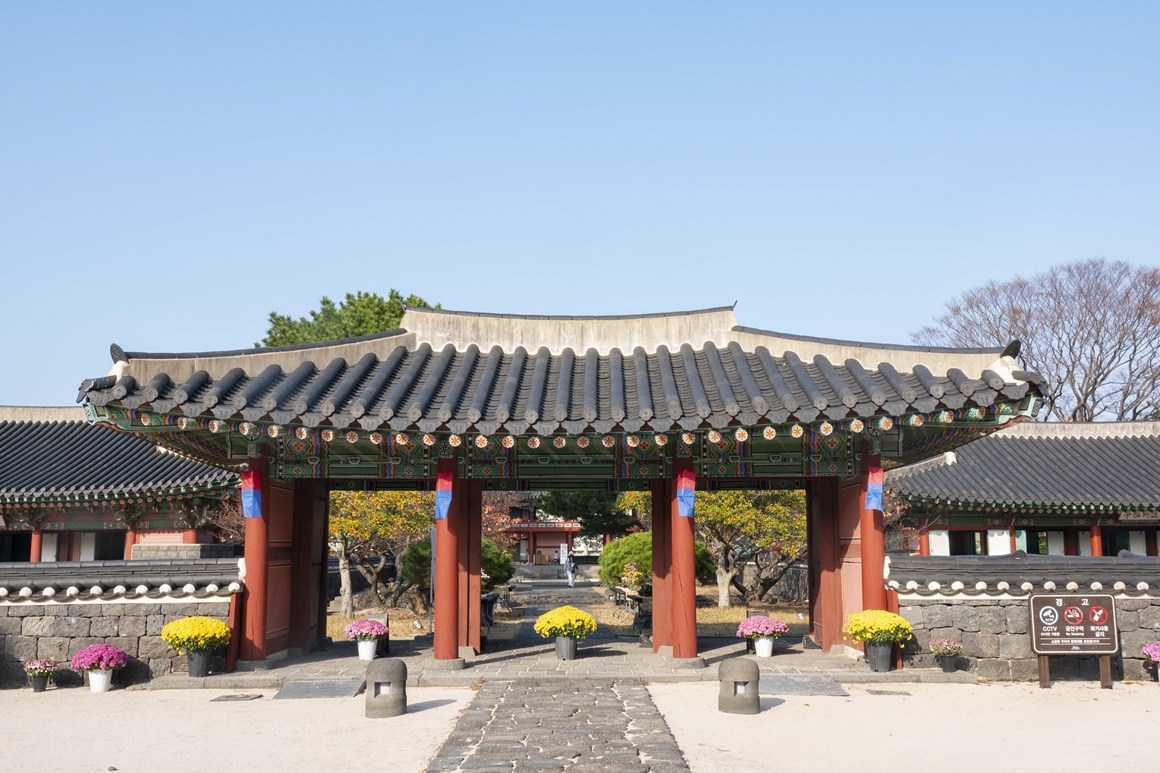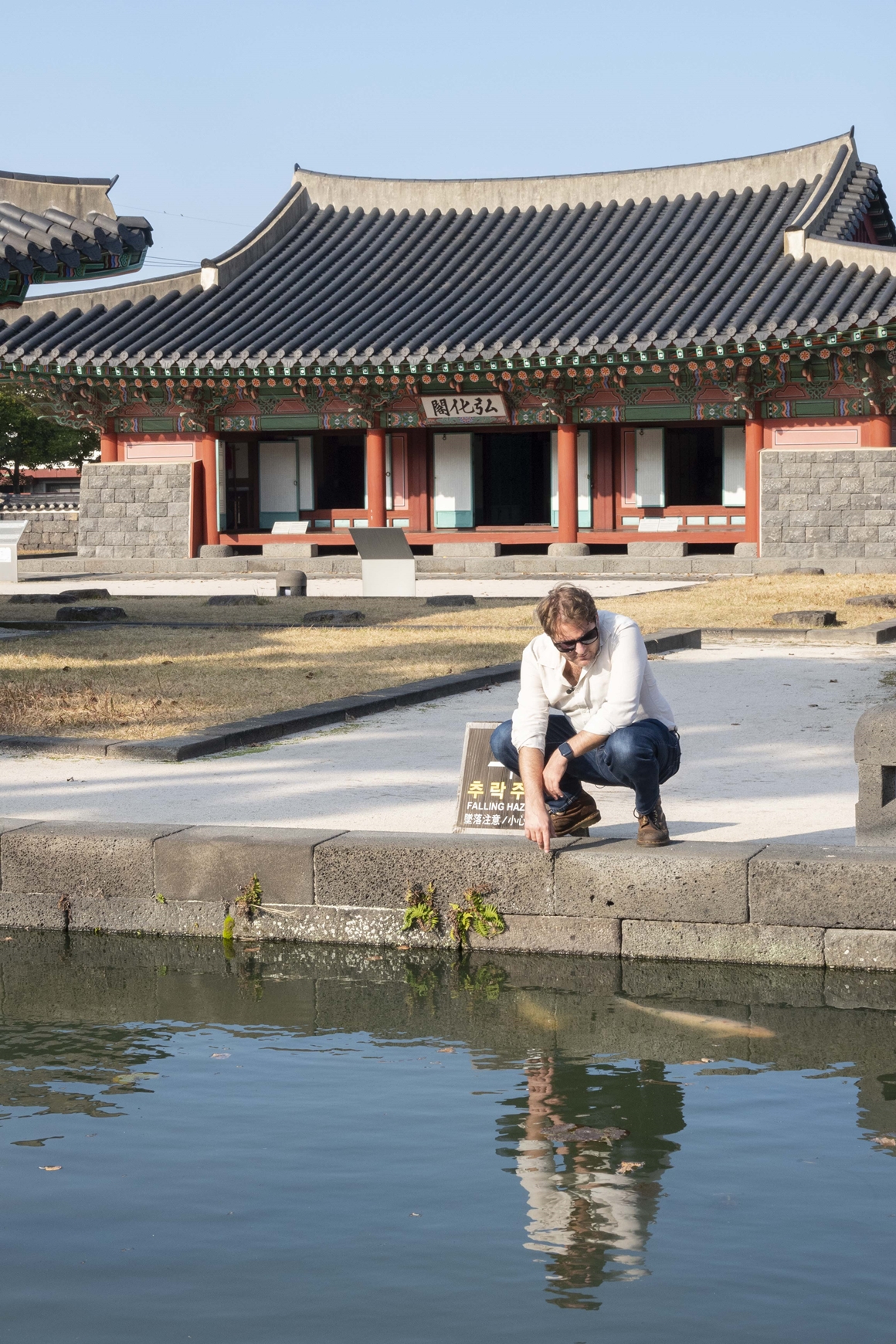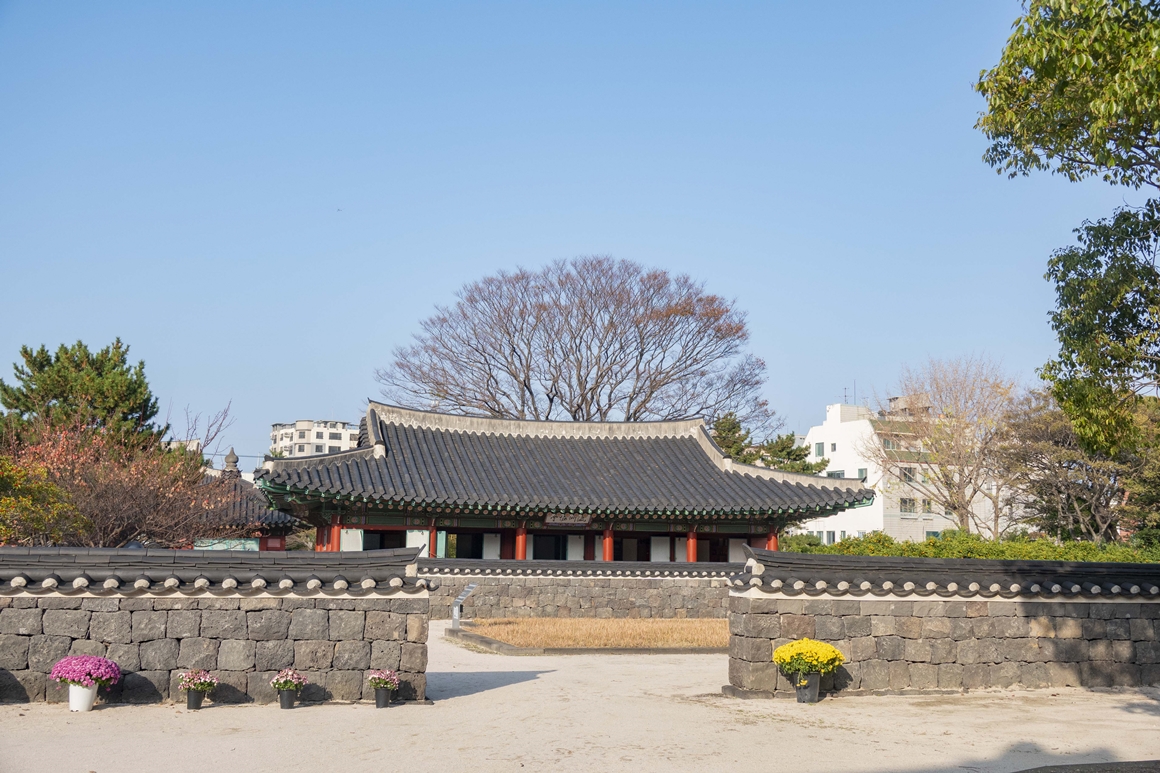 Built in the 30th year of King Sejong's reign as a military training facility, Gwandeokjeong Pavilion is lined by pillars on all four sides in lieu of walls. To support the eaves, the pillars are topped with pairs of protruding wooden pieces. The eaves that held up Gwandeokjeong Pavilion's roof were reportedly quite long but were shortened in 1924 by the Japanese during a renovation.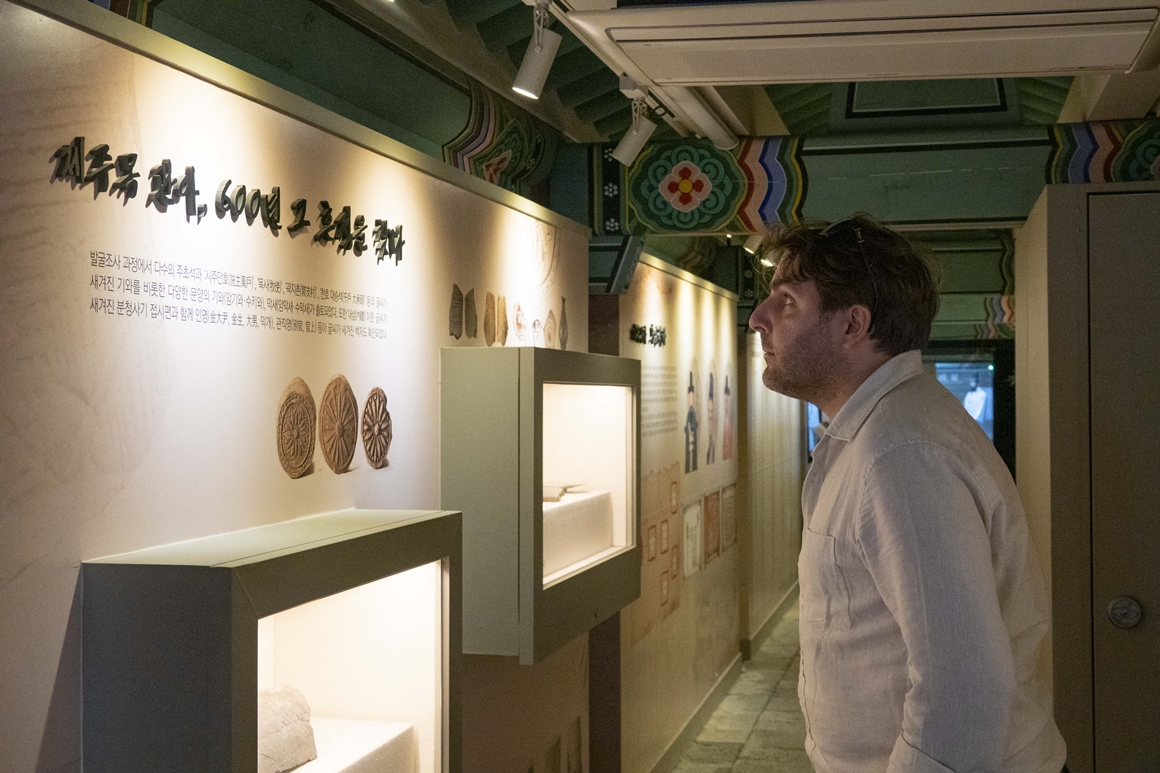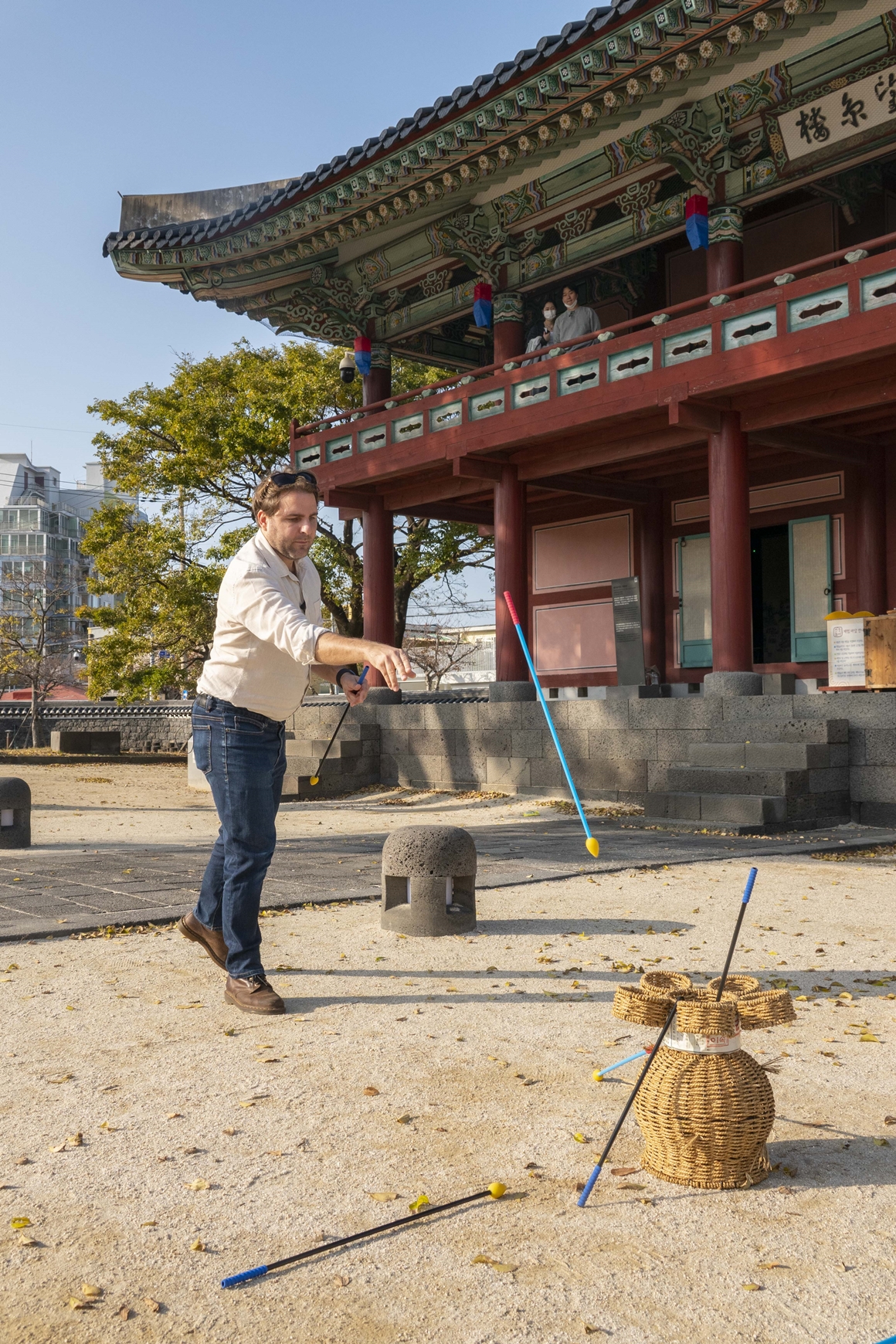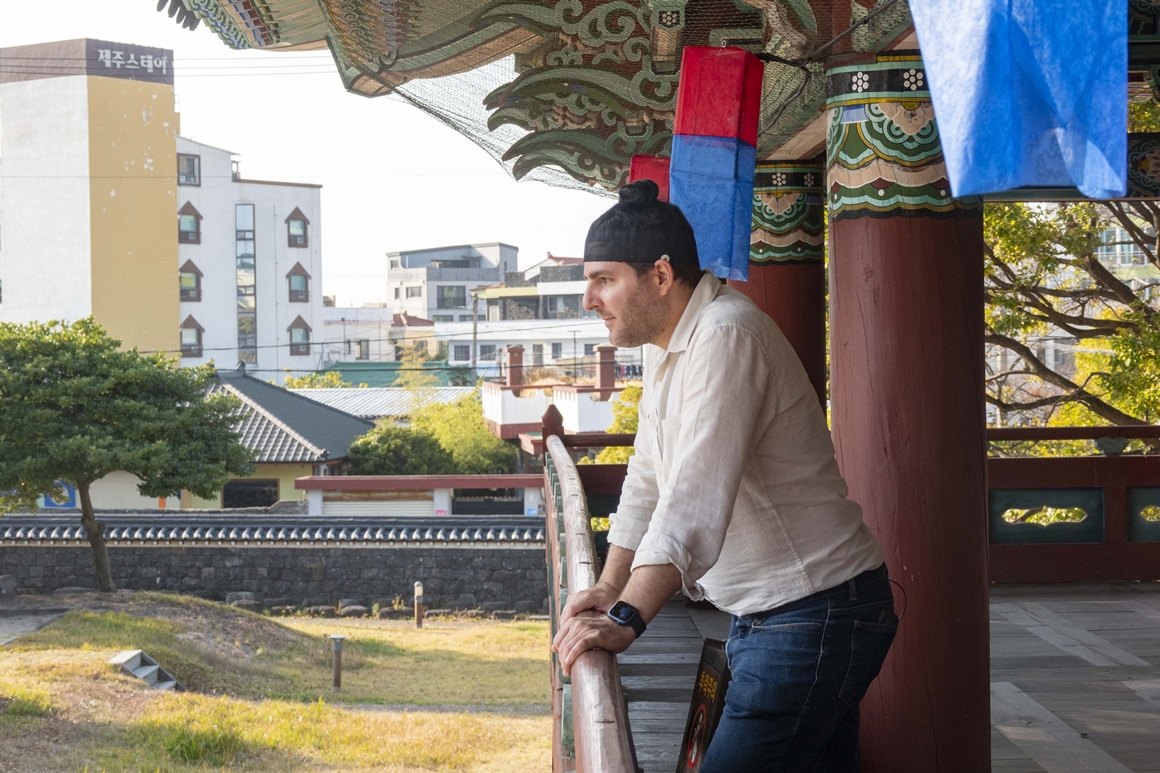 The structure is regarded as an invaluable relic by historians and architects alike, especially for the paintings on the flat side of the crossbeams, the creator of which remains unknown.
▶ Address: 19, Gwandeok-ro, Jeju-si, Jeju-do
▶ Inquiries: 82-64-710-6714
Notice

※ The above information was written on 2023-01-30. Please confirm the information prior to your trip.
※ Unauthorized use of the content above (text, photos and videos) is prohibited and subject to copyright by the Jeju Tourism Organization.