본문
Geumnyongsa Temple
Geumnyongsa Temple, located in Gimnyeong-ri in the eastern part of Jejudo, is naturally the perfect place for meditation, where flat rocks and pine trees create a picture of a yellow dragon and a blue dragon in harmony.
Address
148-11, Gimnyeong-ro Gujwa-eup, Jeju-si, Jeju-do
Add to wishlist

1

Like

1

Review

0

Reg itinerary

0
I visited.

0

Lookup

3,063

Share SNS

0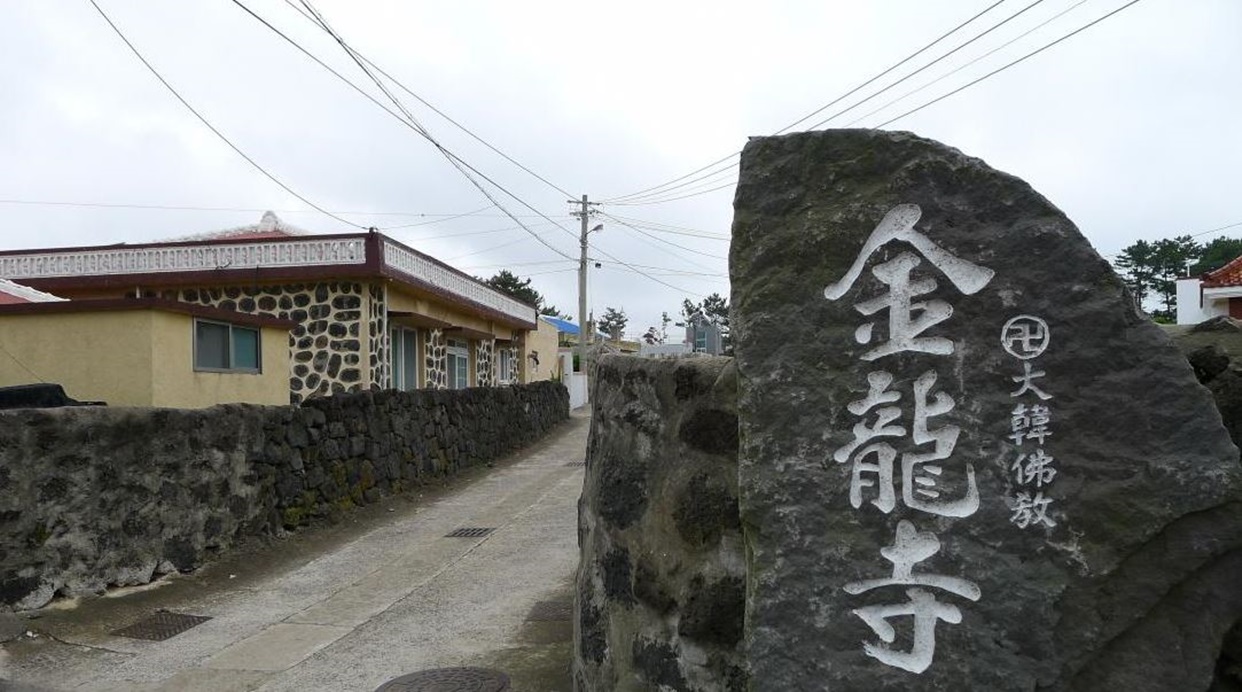 The roots of Geumnyongsa date back to a Buddhist prayer hall established by a female Buddhist, Kim Yeon-hwa, in 1930. After nearly 50 years praying for her sibling, who died young, the prayer hall and the monk's dormitory came to the brink of ruin. At that time, a monk named Jajae Hyeondo came here and established Daeungjeon Hall in 1975, paving the way for a proper temple. In Daeungjeon Hall, Shakyamuni Buddha is enshrined at the center as the main Buddha along with Avalokitesvara Bodhisattva and Mahasthamaprapta Bodhisattva at his sides as supporting Buddhas. These statues were created by sculptor Gwon Jeong-hwan in 1979. The hall also houses seven paintings (a hanging scroll, a painting of Buddhist deities, a painting of the Seven Stars, a painting of Naban Buddhist saint, a painting of the Mountain Spirit, a painting of Ksitigarbha Bodhisattva, and a painting of Buddha giving a sermon), which were completed in 1979 by monk Seokjeong, Living National Treasure No. 48.