본문
Gaeori Oreum Volcanic Cone
Gaeori Oreum Volcanic Cone, Home of the KBS Transmission Tower
Address
584, Myeongnim-ro, Bonggae-dong, Jeju-si, Jeju-do
Add to wishlist

0

Like

0

Review

0

Reg itinerary

0
I visited.

0

Lookup

3,857

Share SNS

2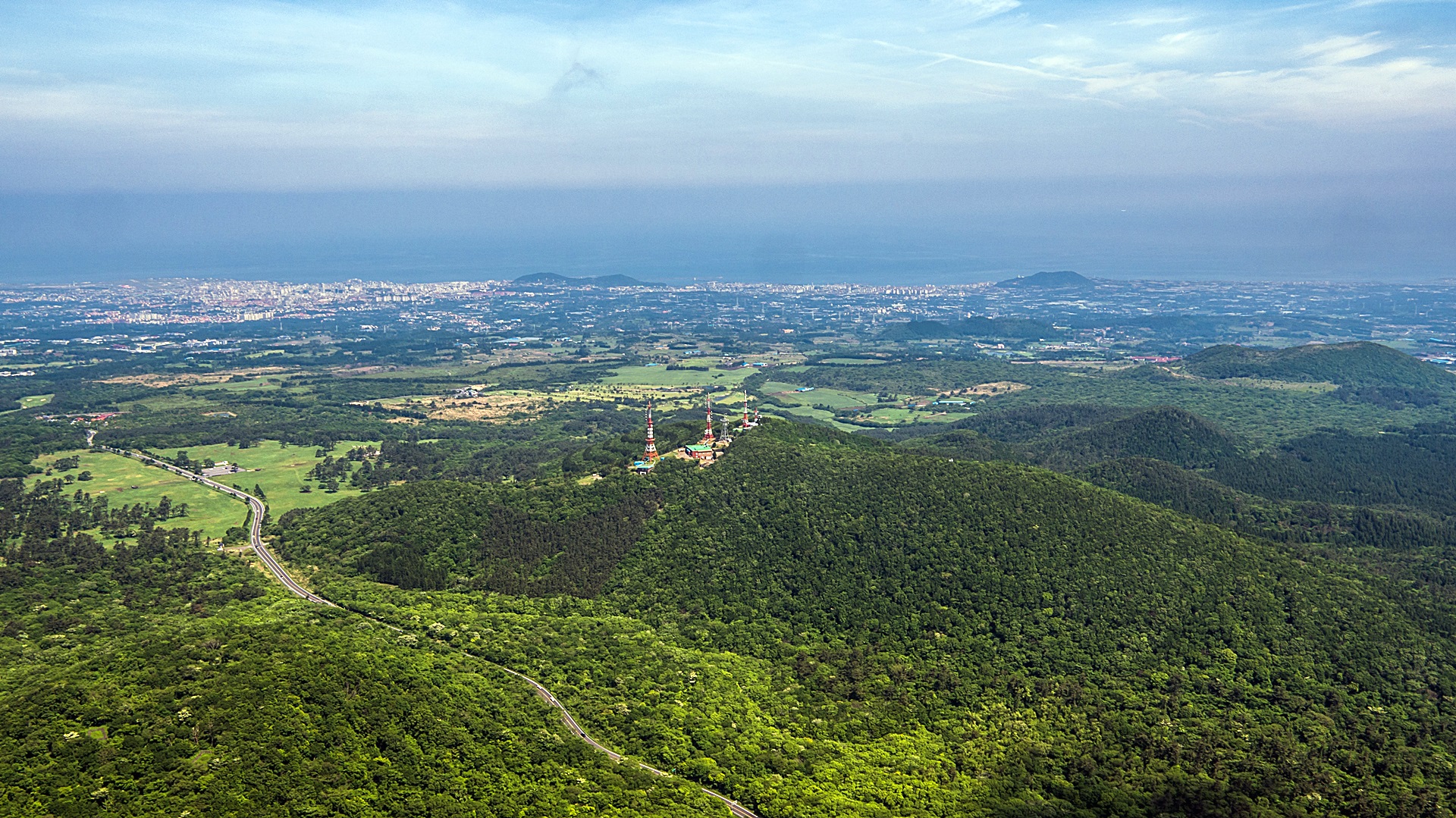 A volcanic cone where the broadcast tower installed to the east of the donkey farm on Road No. 5.16 (Highway 1), Gaeori Oreum Volcanic Cone is a hybrid volcanic edifice made of three large and small peaks, and has various forms.
Gaeori Oreum Volcanic Cone refers to the main peak (743m) where the transmission tower is located. Jokeungaeori Volcanic Cone (664m) is located in the north with the horseshoe-shaped crater that opens to the west, while Saetgaeori (658m) is the cone-shaped small volcanic cone in the middle.
Overall, it is a hybrid volcanic edifice with two horseshoe-shaped craters. All sides are covered in a lush and thick natural forest of deciduous trees and evergreen trees, with cedar and pine trees growing on certain parts. In the winter, all the leaves fall off the trees for a while, and the line of grayish cedar on every layer of volcanic cone is quite the novel sight.
The mountain gets its name from its resemblance to a stingray (Gaeori). It is also called Gaeuri Oreum Volcanic Cone, Gaewori Oreum Volcanic Cone, and Gaewol Oreum Volcanic Cone.