본문
Beautiful places to see spring flowers in Jeju

Springtime is one of the most recommended times to visit Korea. The spring here starts early, in the middle of March, and in barely two weeks the weather changes from cold winter to warm early-summer. The best reason to visit Korea and Jeju Island at this time is not only the warm weather but also a chance to see the island's nature in its most beautiful state. In the spring there are a decent amount of flower-related festivals and activities in Jeju Island, and submerging into them feels just like having a relaxing flower blossom spa.
Many villages in Jeju Island organize cherry blossom festivals, but the biggest and the one most worth visiting is in Jeju City at Jeongnong-ro (제주시 전농로). Jeongnong-ro is a street in the old city center. There are lots of King Cherry trees on both sides of the road and during the festival the whole road is also decorated with lanterns. Vendors sell street food, people gather to enjoy the blossoms and each shop that is on the street tries their best to organize a memorable event for everyone during the festival time.

Compared to other cherry blossom festivals on mainland Korea or in other Asian countries, Jeju's festival is famous for its King Cherry trees. The King Cherry tree is native to Jeju Island and mostly extinct in other parts of the world. The King Cherry tree is believed to have been discovered by a French missionary named Emile Taquet in 1908, and from that time on word of its beauty and popularity spread around the world.
Best time to view cherry blossoms: March 23-30
Best places to view cherry blossoms:
▶Jeju National University, 102 Jejudaehang-ro, Arail-dong, Jeju-si, Jeju-do
▶Jeju City Sport Complex, 24 Seogwang-ro 2-gil, Orail-dong, Jeju-si, Jeju-do
▶Sinsan Park, 885 Ildo 2-dong, Jeju-si, Jeju-do
▶Noksan-ro, Canola Flower road, San 51-1 Gasi-ri, Pyoseon-myeon, Seogwipo-si, Jeju-do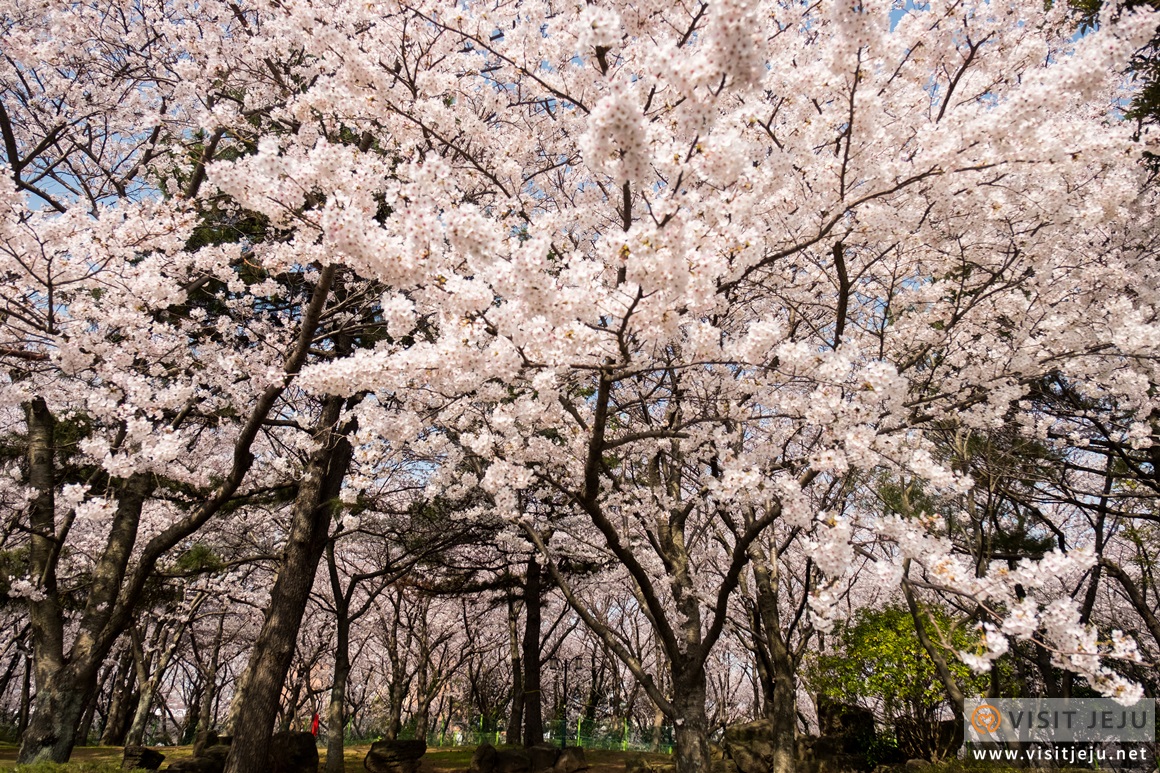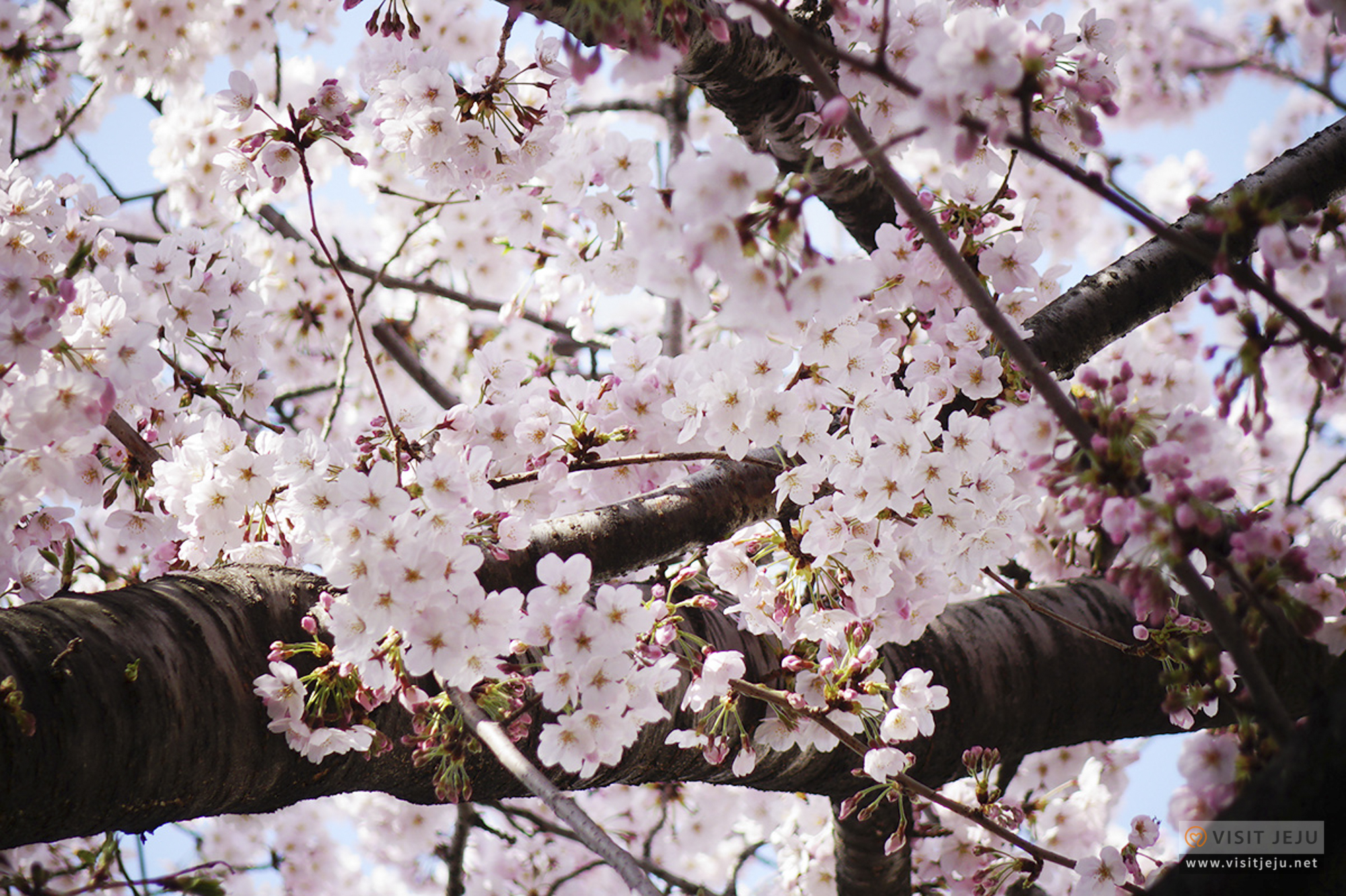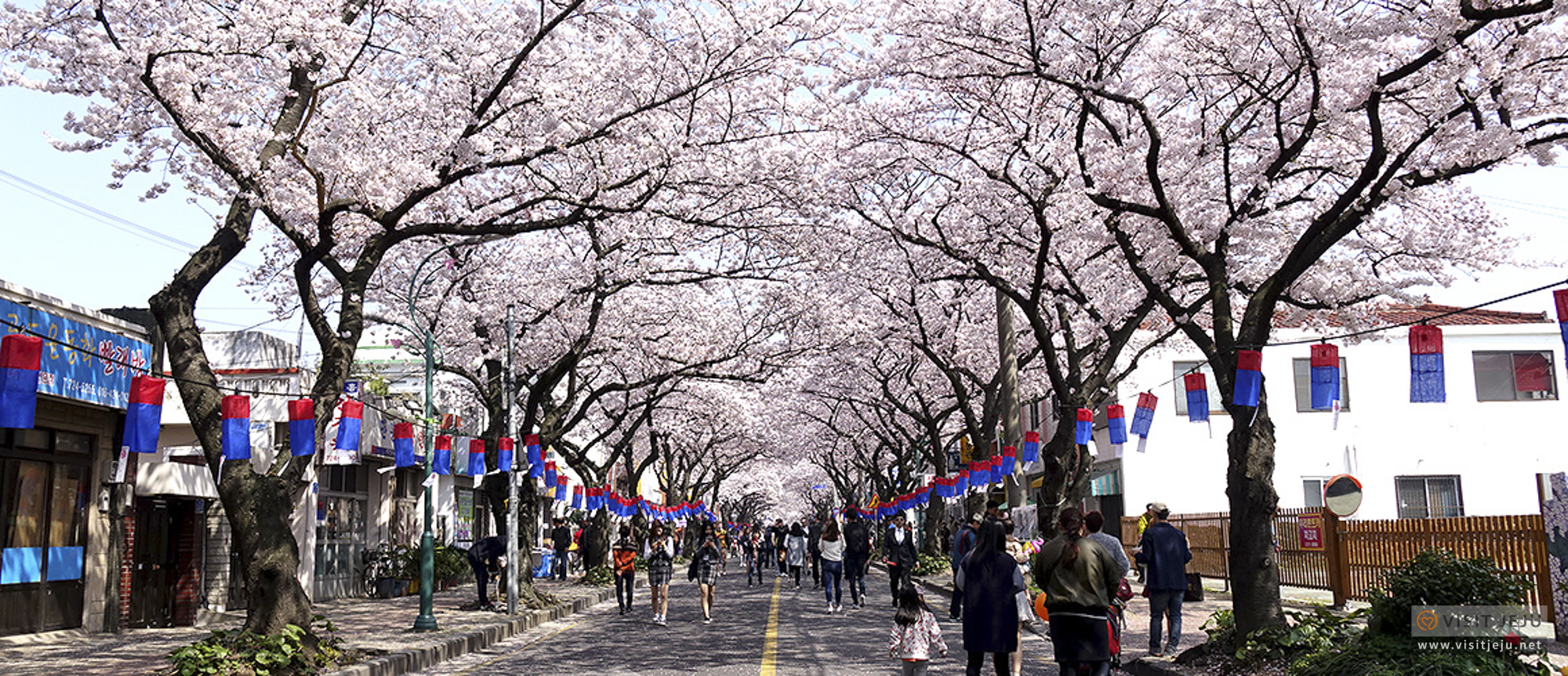 Spring on Jeju Island is not only famous for cherry blossoms. Canola flowers are also widely enjoyed. Originally, canola flowers were grown on the island for agriculture purposes such as making oil or using the seeds in cooking. But, in the past few years yellow fields of canola flowers have become a trademark image of Jeju Island, used on souvenirs, postcards or advertisement booklets. A jump shot in a yellow field of canola flowers is the best way to depict how happy you feel about the spring coming!

There are several festivals dedicated to canola flowers on the island. One is in Gasi-ri's Noksan-ro. Here, you can see canola flowers and cherry blossoms together at the sides of the road. The flower festival has been held for more than 30 years now. The festival lasts for 4 days and during it various activities like music concerts, art workshops, food tasting, and sport competitions take place.

There is another festival celebrating canola flowers on the southwestern part of the island. This festival focuses on walking a beautiful scenic trail that has many opportunities to see canola flowers. During the walk, you can also enjoy other local tourist attractions that are famous on this part of the island, such as Yakcheonsa Temple or Jusangjeollidae Cliff. The trail course varies every year.
Best time to view canola blossoms: Late March ~ April


Best places to view canola flowers:
▶Noksan-ro, Canola Flower Road, San 51-1 Gasi-ri, Pyoseon-myeon, Seogwipo-si, Jeju-do
▶Seopjikoji, 262 Seopjikoji-ro, Seongsan-eup, Seogwipo-si, Jeju-do
▶Sanbangsan Mountain, Andeok-myeon, Seogwipo-si, Jeju-do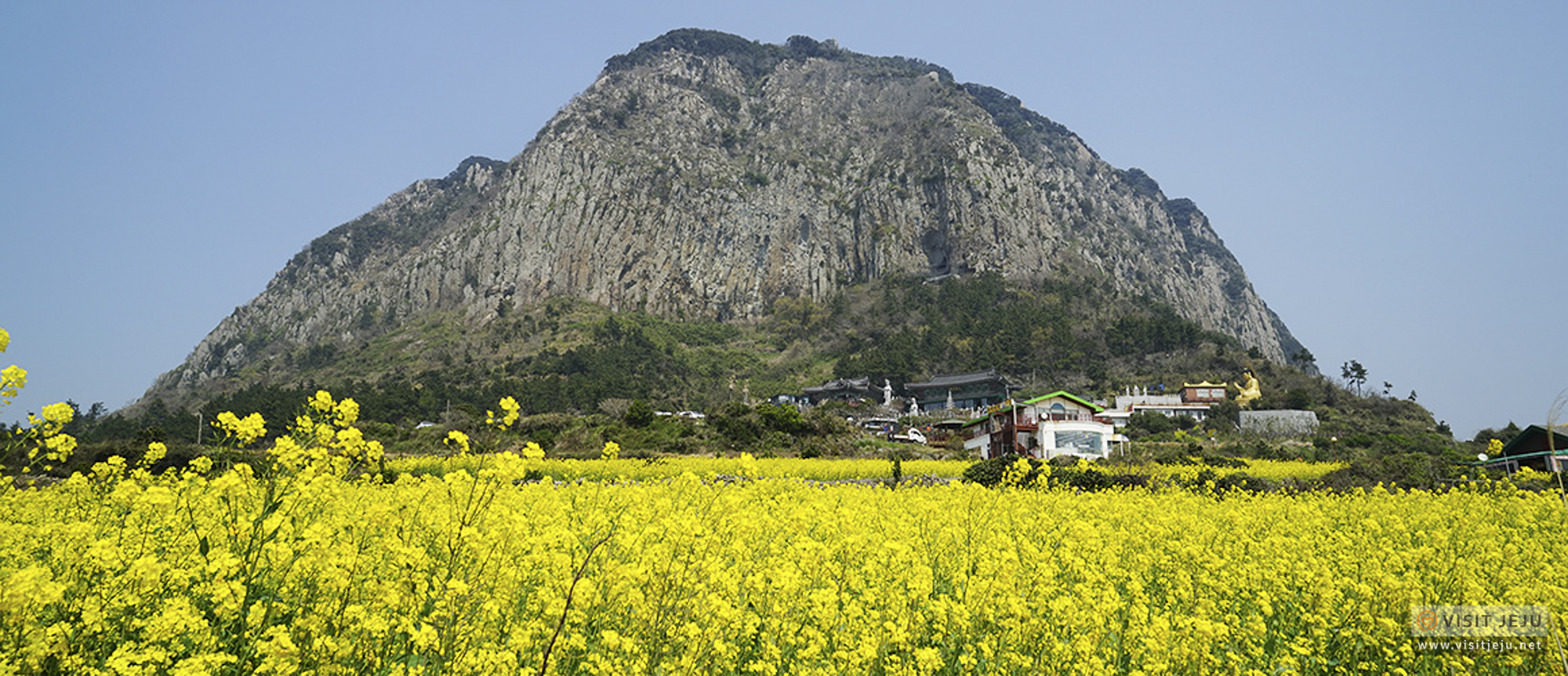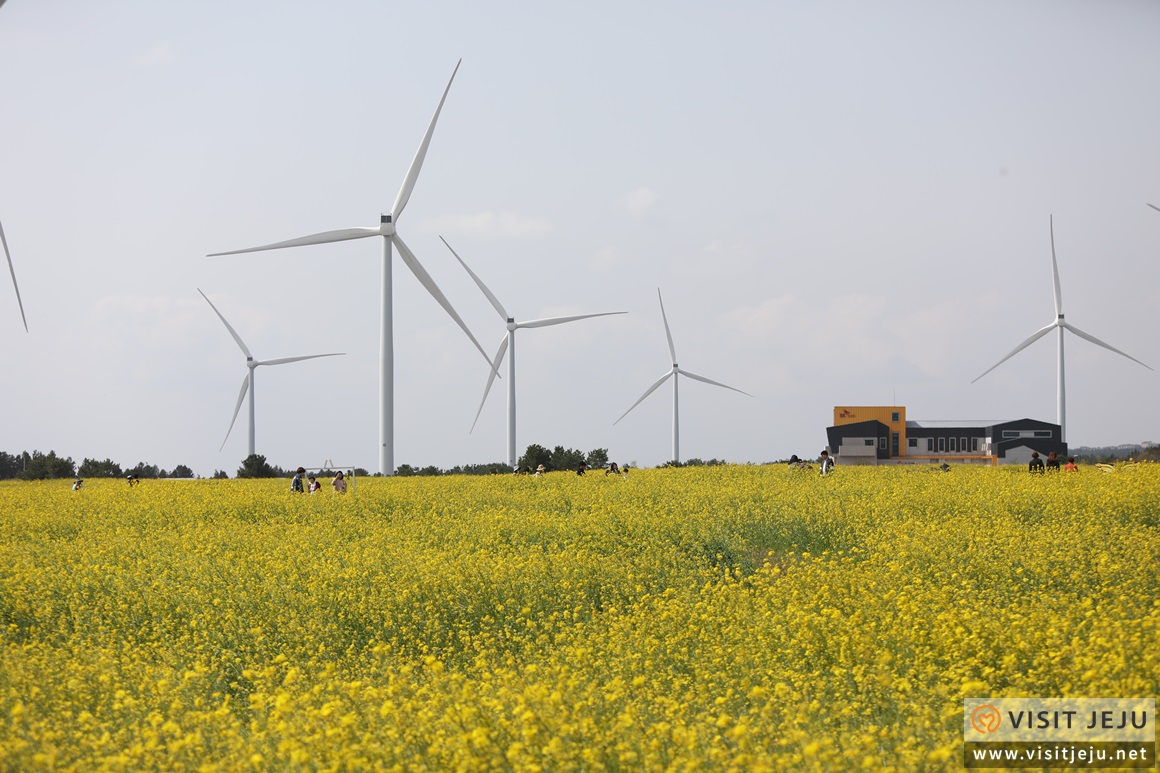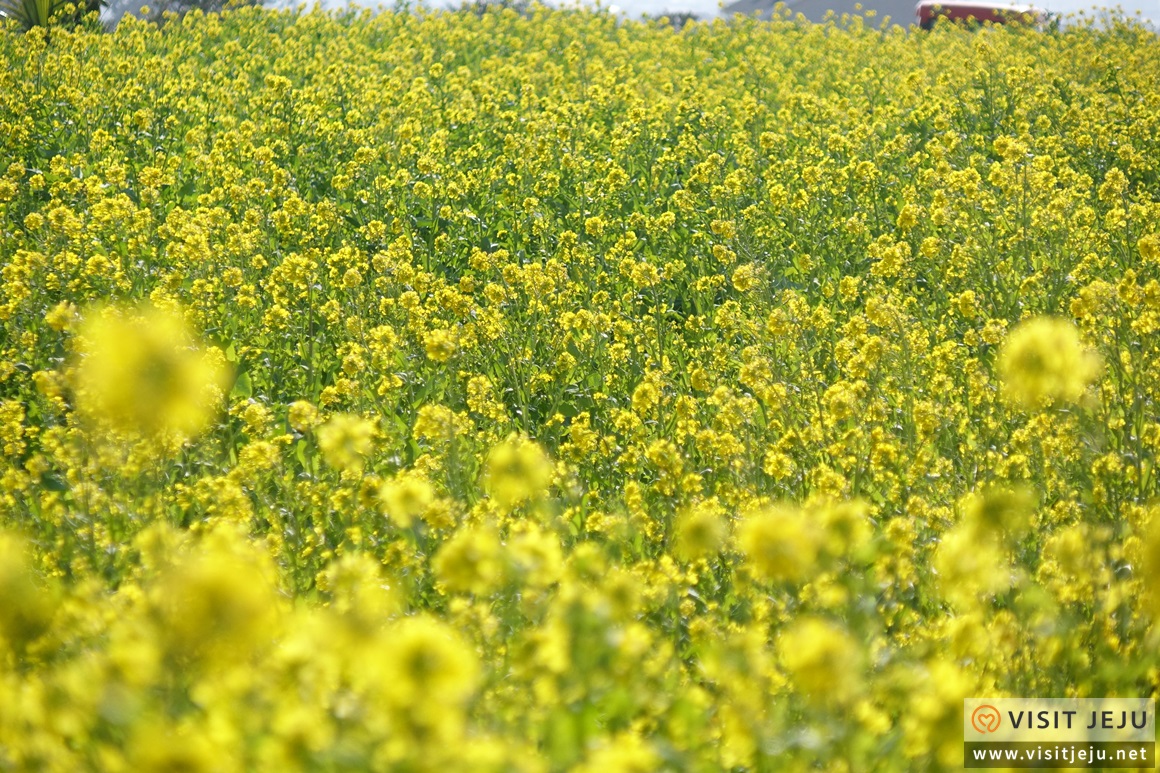 [The 38th Jeju Canola Flower Festival]
ㆍTime: Late March ~ beginning of April
ㆍAddress: 381-15 Noksan-ro, Pyoseon-myeon, Seogwipo-si, Jeju-do
ㆍAdmission: Free
ㆍInquiries: 616-80-02862 / http://www.jejuflowerfestival.com/

[Seogwipo Canola Flower International Walking Festival]
ㆍTime: TBA
ㆍAddress: Seogwipo City (Main Venue: Jeju World Cup Stadium)
ㆍWalking Courses: 5km, 10km, 20km
ㆍAdmission: Individuals 10,000 won / groups 8,000 won / ※ Free participation is possible
ㆍInquiries: 064-760-3320 / 064-739-7201 / 064-739-9201


Notice

※ The above information was written on 2019-12-09. Please confirm the information prior to your trip.
※ Unauthorized use of the content above (text, photos and videos) is prohibited and subject to copyright by the Jeju Tourism Organization.