본문
Yongnuni Oreum Volcanic Cone
The Queen of Jeju-do Island's Volcanic Cones and Cherished by Many Photographers From Feb. 1, 2021 to Jan. 31, 2023, a two-year closure of access to Yongnuni Volcanic Cone will be implemented to allow the ecosystem to rejuvenate.
Address
Jongdallon-gil, Gujwa-eup, Jeju-si, Jeju-do
Add to wishlist

24

Like

24

Review

232

Reg itinerary

0
I visited.

5

Lookup

102,309

Share SNS

24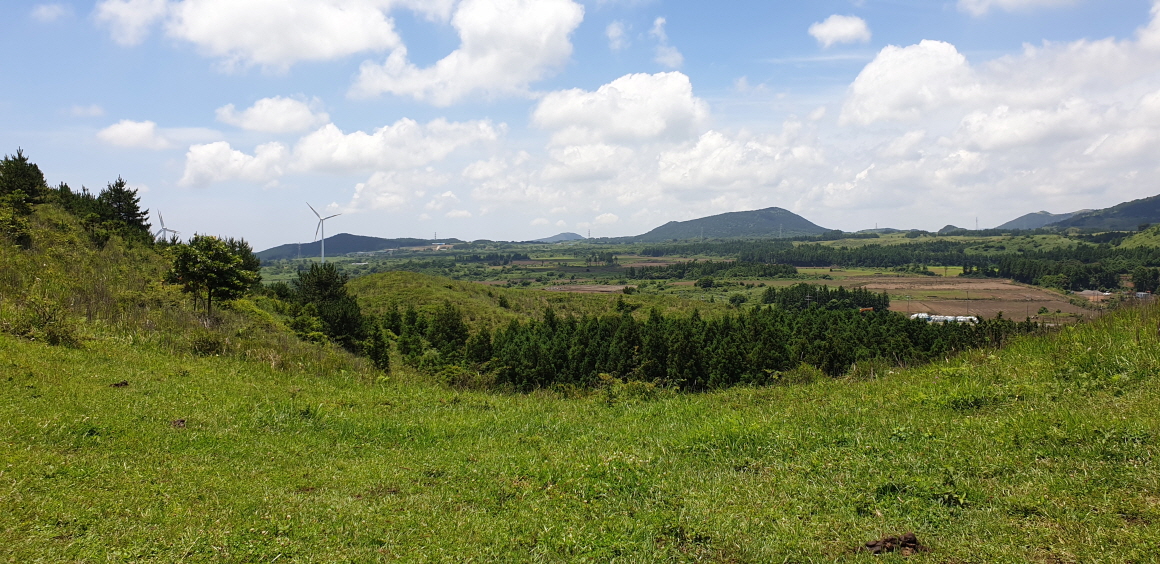 Yongnuni Oreum Ecosystem Recovery System Implementation (February 2021~)
Yongnuni Oreum will be subject to restricted access for two years from Feb. 1, 2021 to Jan. 31, 2023, for the restoration and conservation management of the ecosystem of the volcanic cone.
-Area of Restricted Access: Yongnuni Oreum (All areas of San 28 Jongdal-ri, Gujwa-eup, area: 404,264㎡)
-Period of Restricted Access: 2021. 2. 1. ~ 2023. 1. 31. (2 years)
-Details: Closed to the public, restrictions on cutting down of trees or landscape alterations, no cooking or camping allowed
-Punishments for Violations: In accordance with the Natural Environment Conservation Act, a fine of KRW 2 million won or less
-Inquiries: Environmental Policy Division, Jeju Special Self-Governing Province (064-710-6041~3)


There are three peaks centered on the northeast main peak at the mountain top, and within the summit is a slightly opened oval-shaped crater to the east and west. The overall figure of the cone forms a horseshoe-shaped crater that is open thinly to the east. All slopes of the volcanic cone are covered in grass, presenting the visage of a beautiful and classic Jeju volcanic cone.