본문
Sonji Oreum Volcanic Cone
Che Oreum Volcanic Cone, Preserving Natural's Original Shape
Address
Jongdallon-gil, Gujwa-eup, Jeju-si, Jeju-do
Add to wishlist

1

Like

1

Review

0

Reg itinerary

0
I visited.

0

Lookup

5,766

Share SNS

2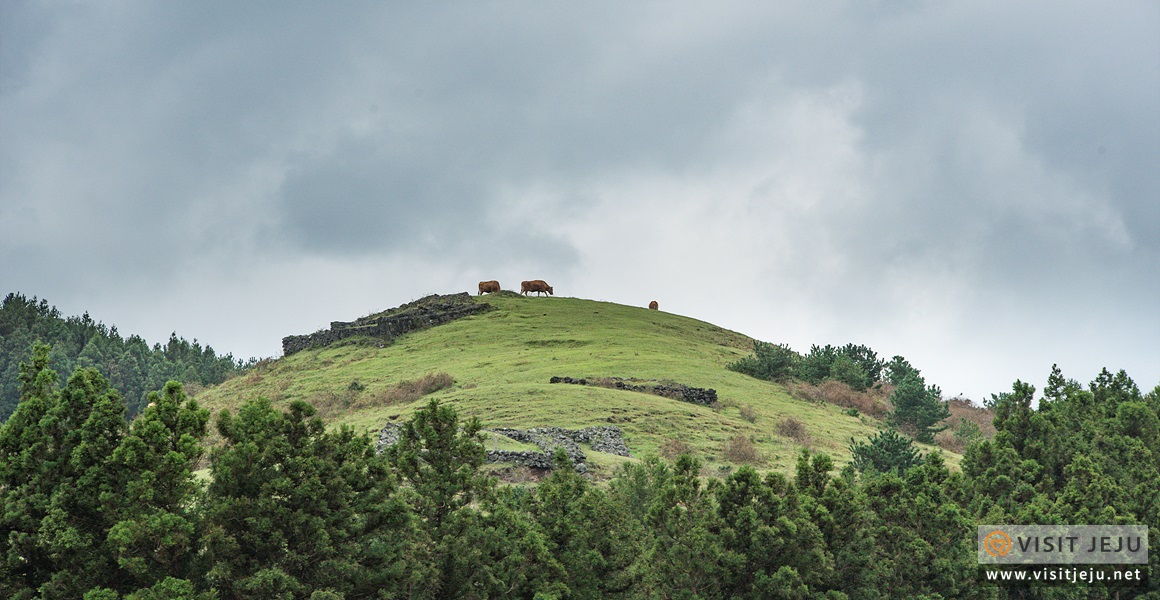 This hybrid volcanic edifice's main peak is to the south, and formed around that peak is a flat ridge. The western part of the volcanic cone has three large and small undulating peaks, with an oval-shaped crater (crater circumference of approximately 600m, depth of 26m) in the middle. On the eastern foot is the cone-shaped Al Oreum Volcanic Cone (Dorae Oreum Volcanic Cone), while the southern foot also has a cone-shaped and small Al Oreum Volcanic Cone.
Cedar has been planted on the slopes of the volcanic cone in a 'X' shape, while other regions are covered in grass, with Amana Edulis, purple Manchurian Violet, Tulipa Edulis, and Viola dissecta var. chaerophylloides growing on them.
As the volcanic cone resembles Hallasan Mountain in shape, it is called Sonji Oreum Volcanic Cone, which means the grandson (Sonja in Korean, Sonji in Jeju dialect) of Hallasan Mountain. It is written as Songjabong, Sonak, and Sonjiak in Chinese characters by borrowing the meaning behind its name.