본문
Ipsanbong (Satgat Oreum Volcanic Cone)
A Resting Place for the Deceased
Address
Iljudong-ro, Gujwa-eup, Jeju-si, Jeju-do
Add to wishlist

1

Like

1

Review

0

Reg itinerary

0
I visited.

0

Lookup

4,030

Share SNS

0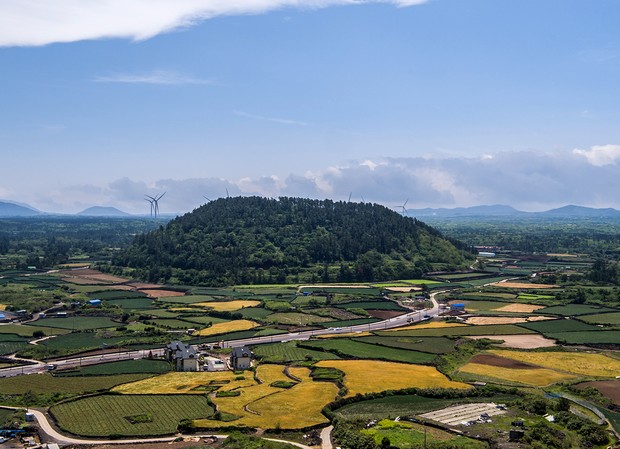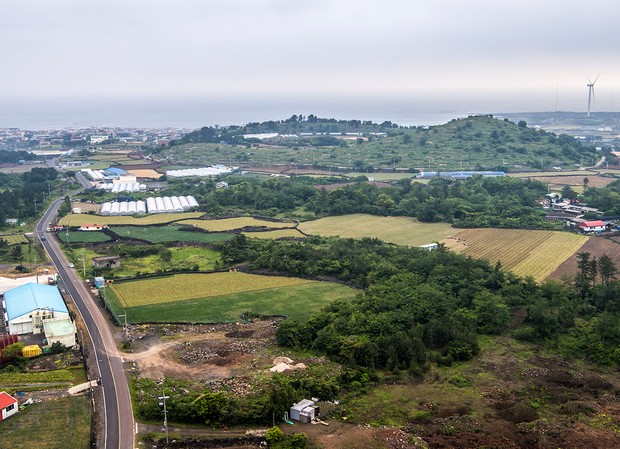 This mountain is also known as Satgat Oreum Volcanic Cone or Ipsangbong because it resembles an overturned Satgat (traditional bamboo hat). Head from Donggimnyeong-ri Bus Stop to the cement pavement that goes south to reach Gimnyeong-ri Cemetery Entrance, which has a convenient road leading to the top of the mountain.
Erosion has set in on the southwest part of this volcanic cone, though the circular crater remains intact. It is an underwater volcanic crater of a tuff ring made from an underwater eruption, and has a very large crater diameter when compared with its height.
The crater rim's southeast peak is the main peak, and is somewhat tall. It is also called Mangdongsan Mountain because it is said that a beacon fire station once stood here during the Joseon Dynasty.
Excluding the black pine forest on a part of the northeastern slope, all the slopes are covered in grass, and tombs have been erected here and there to create a cemetery. The inside of the crater is large and wide, allowing for the planting of house citrus (kumquat) farms and landscape trees. On Goenaegigul Cave of the western slope of the volcanic cone is Goenaegidang Shrine Site (Dot Shrine Site), which was used to hold village rites.