본문
Budaeak Volcanic Cone
Named for the Presence of Japanese Troops Stationed There During the Japanese Occupation
Address
Jungsangandong-ro, Jocheon-eup, Jeju-si, Jeju-do
Add to wishlist

0

Like

0

Review

0

Reg itinerary

0
I visited.

0

Lookup

4,005

Share SNS

4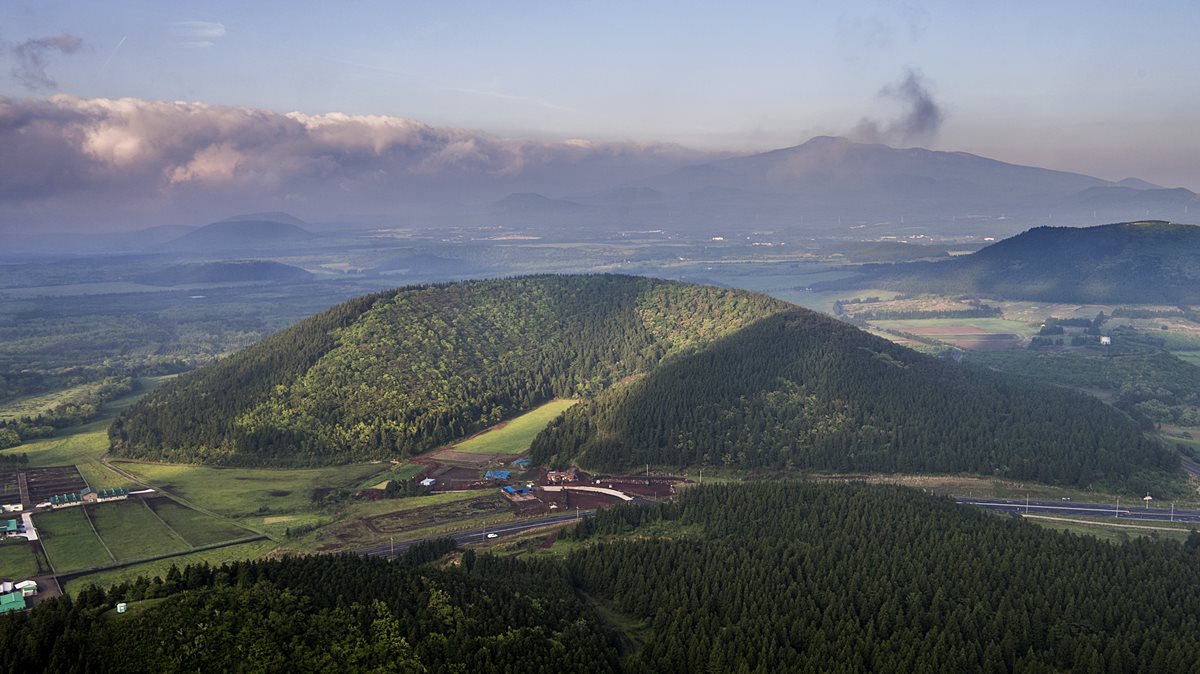 Please note that the address to this volcanic cone is not available on navigation devices. It is also lacking facilities like parking and parts of the area are on private property. Please call the Jeju Tourist Information Center (064-740-6000) if you would like details about this volcanic cone prior to your visit.


The exterior slops of this volcanic cone's crater is covered in a forest of cedar and pine trees, while the interior is covered in an overgrown forest of deciduous trees. The peak is covered in an evergreen forest of aucuba, cinnamon, and camellia.
Inside the crater, which resembles a wide sports field with its U shape, has been developed into a pasture with cattle sheds and a pond to allow cows to graze.
In old maps and other works of literature, this volcanic cone is written as Budaeak (富大岳, 浮大岳, 夫大岳, 扶大岳, etc.) in Chinese characters. While there are many variations, all of them appear to originate from the name 'Budae Oreum Volcanic Cone', and it is unclear what the Budae originally referred to.