본문
Mulchat Oreum Volcanic Cone
Covered in a Lush Natural Deciduous Forest
Address
Gyorae-gil, Jocheon-eup, Jeju-si, Jeju-do
Add to wishlist

0

Like

0

Review

10

Reg itinerary

0
I visited.

0

Lookup

9,499

Share SNS

2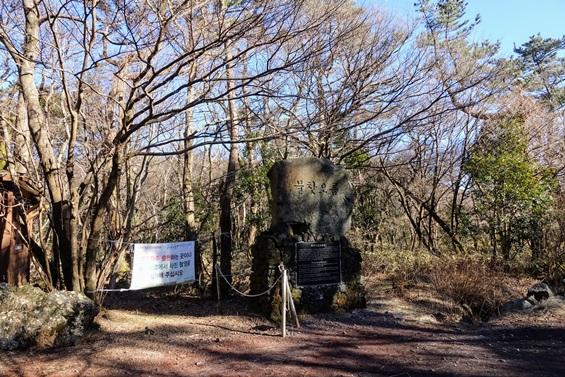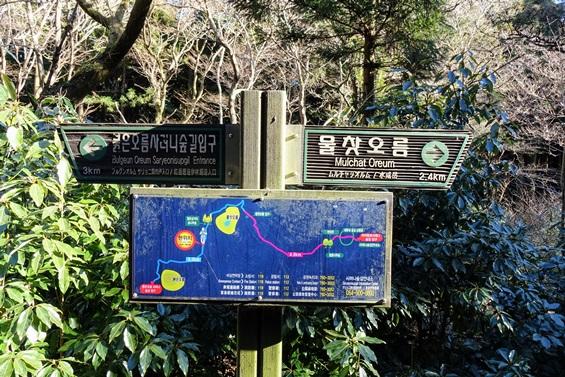 This volcanic cone is located at the point where the border lines of Gyorae-ri, Namwon, and Pyoseon meet. The northwestern slope of the volcanic cone has a valley hollowed out, and massive volcanic bombs are scattered between the inclines.
The crater at the summit has an exterior circumference of around 1,000m. It is in the shape of a sea bass, and a pond has taken up residence inside it. It is one of the few crater lakes to exist among Jeju's parasitic cones, and is full of water all year round.
The volcanic cone is known as Chuljat Oreum Volcanic Cone, Meulchat Oreum Volcanic Cone, Suseongak, Muljwajilak, Sulseongbong, Geomeun Oreum Volcanic Cone, Geomunak, and Mulchat Oreum Volcanic Cone.
According to ancient records, 'Muljat Oreum Volcanic Cone' and 'Mulchat Oreum Volcanic Cone' appear to be names arising from that fact that there was water (Mul) on the crater in the summit as well as rocks stacked like a castle (Jat) or because the peaks formed a cliff. 'Mulchat Oreum Volcanic Cone' began to be called "Geomeun Oreum Volcanic Cone' starting from the Japanese Occupation. This was because it was written as 'Gemunak / Geomun Oreum Volcanic Cone' on 1:25,000 maps published during the era. Maps released after this also called it by this name or simply wrote it as 'Geomun Oreum Volcanic Cone.' However, it should be called and written as 'Mulchat Oreum Volcanic Cone', its original name.
All slopes of the volcanic cone are covered in a lush natural deciduous forest of Rhododendron Weyrichii, Ilex Crenata, and Palmate Maple. Evergreen trees grow under the eastern cliff, and underneath that is a colony of Amur Adonis. Also found are Dryopteris Crassirhizoma, which have been designated as Specific Wild Animals and Plants (Plant-2), Arisaema Thunbergii, and Paeonia Japonica. A colony of Sasa Quelpaertensis can be found in the slopes around the volcanic cone's summit, while marshes plants such as Triangular Rush grow around the crater lake.