본문
Daejeonghyanggyo Confucian School
Joseon Era Confucian School in Sagye-ri
Address
165-17, Hyanggyo-ro, Andeok-myeon, Seogwipo-si, Jeju-do
Add to wishlist

0

Like

0

Review

1

Reg itinerary

0
I visited.

0

Lookup

7,494

Share SNS

2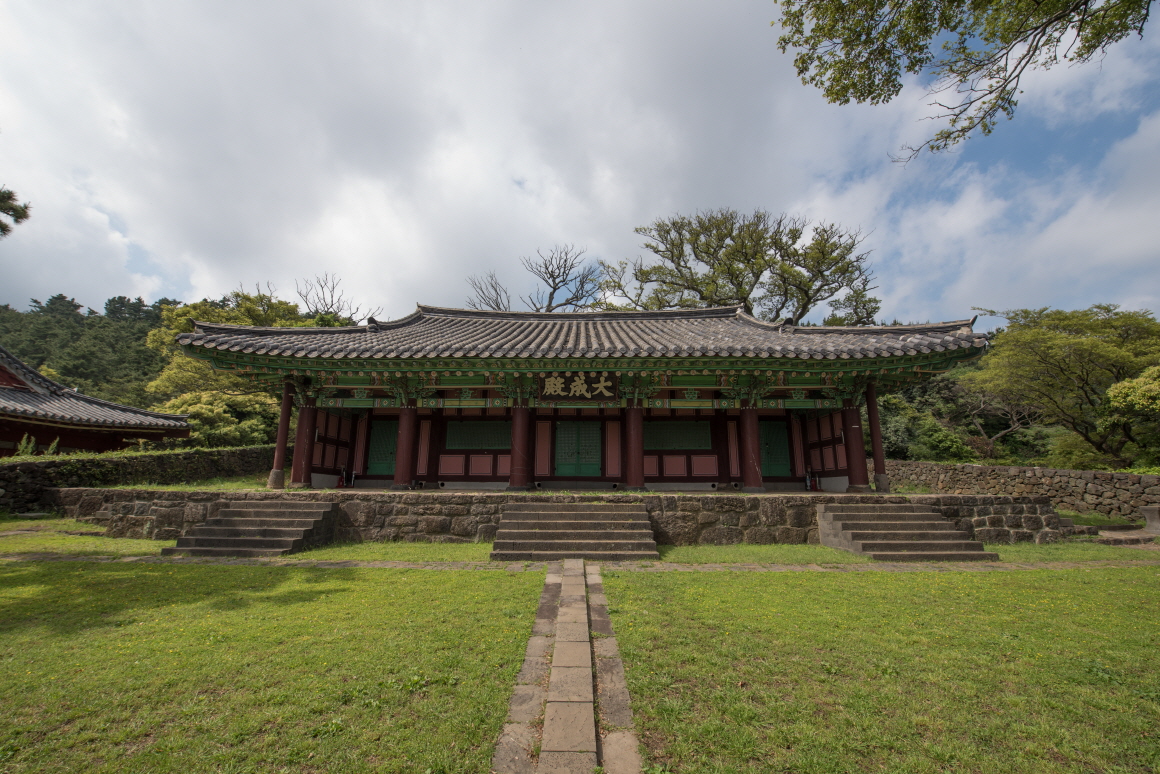 The Confucian school was National Education Institution built in order to perform ancestral rites to various sages including Confucius, and for education and harmony of people.

Daejeonghyanggyo Confucian School was established during Joseon Dynasty's King Taejong year 16 (1416) and was moved several times to different locations due to the reason that the site was not good, and was finally settled in current location in King Hyojong year 4 (1653). In King Yeongjo year 48 (1772), Myeongryundang Lecture Hall was rebuilt and in King Heonjong year 1 (1834), Daeseongjeon Shrine was rebuilt.

It is said that Chusa Kim Jeong-hui taught the students here during his exile. In the front, the place of study, Myeongryundang Lecture Hall is placed facing north, and in the back, Daeseongjeon Shrine, the place for religious rites, is placed facing south, which represents the formation of Jeonhakhumyo. Currently remaining buildings are Daeseongjeon Shrine, Myeongryundang Lecture Hall, Dongjae and Seojae (East and West Halls) and Naesammun. During the period of Joseon Dynasty, it was operated being supported with land, slaves, and books from the country.