본문
Dang Oreum Volcanic Cone (Andeok-myeon)
Where a Shrine to a Serpent Was Located
Address
Donggwang-ro, Andeok-myeon, Seogwipo-si, Jeju-do
Add to wishlist

0

Like

0

Review

0

Reg itinerary

0
I visited.

0

Lookup

4,006

Share SNS

0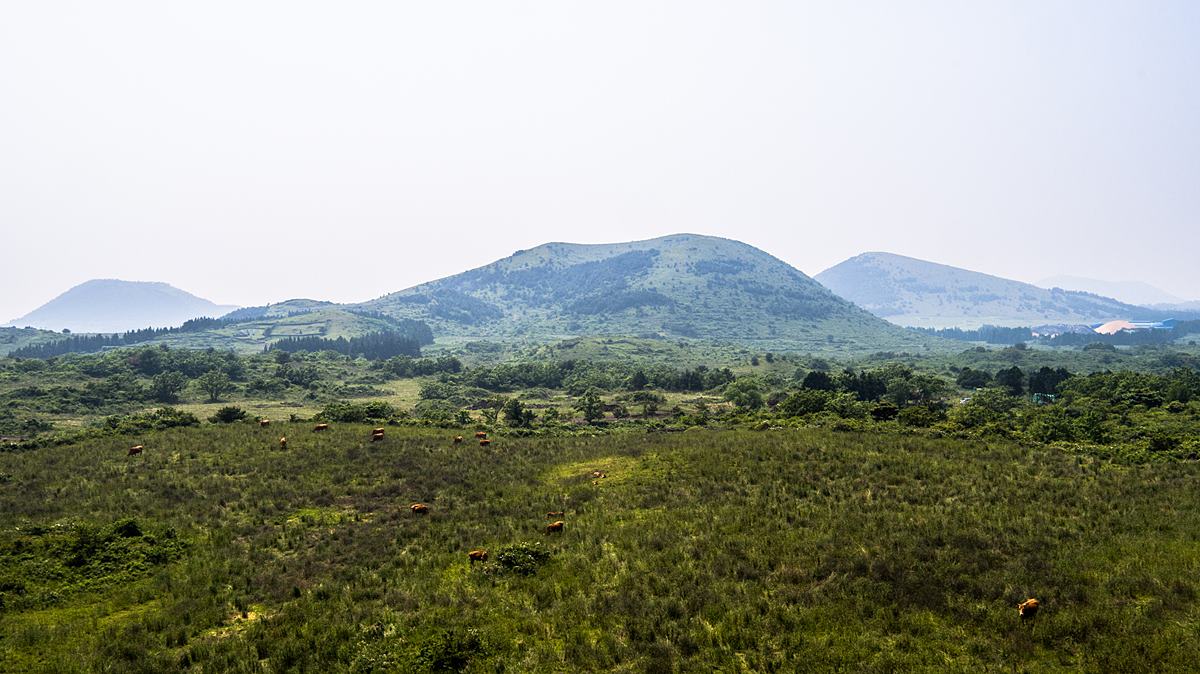 The northern slope of Dang Oreum Volcanic Cone is a bit steep, and the southern slope is more gentle in shape. On top of the volcanic cone, there is a round crater. It is eroded to the southeast, and in front of the crater are scattered knolls of debris flow.

Inside the crater, there is a spot where the Japanese military established an encampment during the Pacific War. Also, on the side of the crater, there are five manmade Japanese caves. The debris hills at the eastern skirt of the volcanic cones are gathered 5 peaks called Siruobong Peak, because they look like an upside down steamer (siru) for making rice cakes. Some reforested cedars are located on the northeast slope and the other slopes are grass fields covered with hypochoeris radicata. Evergreen oaks grow in some parts at the inside of the crater.

In the past, a shrine (dang in Korean) was located in the volcanic cone, so many residents and shamans came here to pray. The name is originated from it, but there is no trace of the shrine now. Jejudo Island was famous for having many temples and shrines, enough so that the common saying in the island was "500 temples and 500 shrines."

Other volcanic cones with the word "Dang" (meaning shrine) in it are in Gujwa-eup's Songdang-ri, Jocheon-eup's Wasan-ri, and Hangyeong-myeon's Gosan-ri. This volcanic cone's Gumburi (crater) is circular.