본문
Georin Oreum Volcanic Cone (Buk Oreum Volcanic Cone)
Georin Oreum Volcanic Cone, with a Great View of the Western Part of Jeju at a Glance
Address
San 94, Donggwang-ri, Andeok-myeon, Seogwipo-si, Jeju-do
Add to wishlist

0

Like

0

Review

0

Reg itinerary

0
I visited.

0

Lookup

3,666

Share SNS

2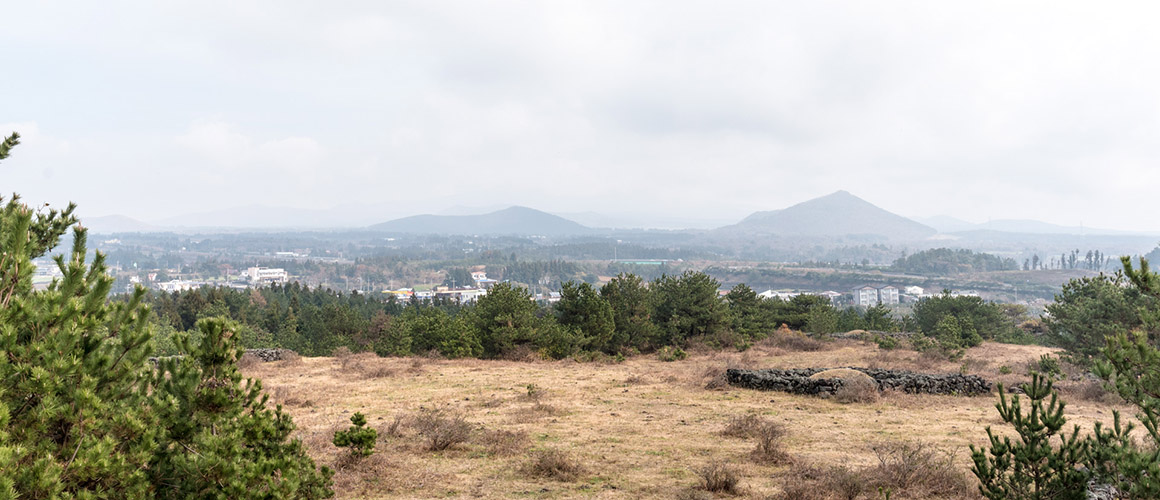 Located off the southwestern side of Andeok-myeon Donggwang Village on the road to Seogwang-ri, it is a volcanic cone with two peaks lying from north to south. Heading 150m in the direction of Moseulpo from the Donggwang branch of Seogwang Elementary School, its summit can be reached off the road's right-hand side.

The southern peak is Georin Oreum Volcanic Cone, with a continuous hike up a field of grass and pine trees while the northern peak is northern volcanic cone, with mostly trees, connected by a deep valley paved in the southwestern direction between the two volcanic cones.

The Origin and Etymology of the Volcanic Cone's Name: "Georida" is Jeju dialect of an obsolete word for separation (Galida), so its name Georin Oreum Volcanic Cone, also like the volcanic cone on the northwestern parts of Namwon-eup Hannam-ri, means a mountain with a split summit.