본문
Gase Oreum Volcanic Cone
Named After Its Scissors Shape
Address
554, Noksan-ro, Pyoseon-myeon, Seogwipo-si, Jeju-do
Add to wishlist

0

Like

0

Review

0

Reg itinerary

0
I visited.

0

Lookup

4,189

Share SNS

0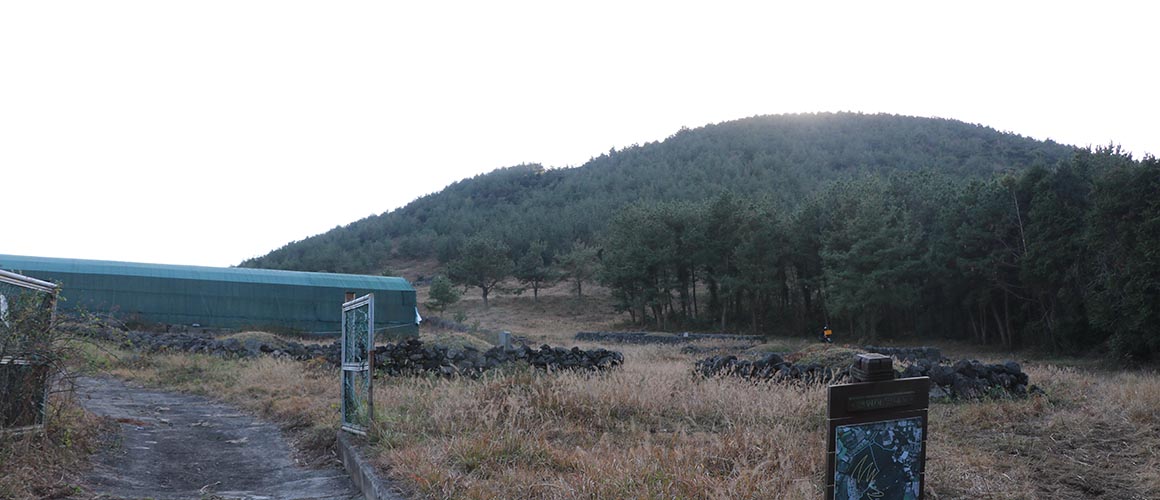 Please note that the address to this volcanic cone is not available on navigation devices. It is also lacking facilities like parking and parts of the area are on private property. Please call the Jeju Tourist Information Center (064-740-6000) if you would like details about this volcanic cone prior to your visit.


A trapezoid seen from Sehwa-ri, and the shape of a woman's bosom in the midst of thick forests from Tosan-ri. A small dent marks the space between the north and south peaks, an eroded horse-shoe shape to the west, and a spring is flowing from the volcanic cone at the mountainside inside the crater.
It is surrounded by rocks and old concrete, presumably used as a watering ground by the folks, and a manmade lake that was probably made for horses to drink out of. The west where the eruption took place has 5 peaks of debris, and are called Yeomtong Oreum Volcanic Cone, Dalmoru (Woljibong), Jokeunyeomtong, Sumgolwat, Jindongsan and such by the villagers.
All the faces are covered with mostly pine trees, with other vegetation and bramble in the inner parts of the crater. The summit has a mobile communication base station installed.
There are two interpretations of its name: one is that it was given after its shape of scissors where the summit splits into two paths; the other interpretation comes from s Feng Shui theory Gasajangsamhyeong from which came the name Gasabong, which in time was changed into Gase Oreum Volcanic Cone. Old maps and gravestones read Gasaak or Gasabong.