본문
Gamuni Oreum Volcanic Cone (Gameuni Oreum Volcanic Cone)
Gamuni Oreum Volcanic Cone, Named for Its Dark Color Due to the Thick Forest Covering It
Address
San 158-2, Gasi-ri, Pyoseon-myeon, Seogwipo-si, Jeju-do
Add to wishlist

1

Like

1

Review

0

Reg itinerary

0
I visited.

0

Lookup

3,676

Share SNS

0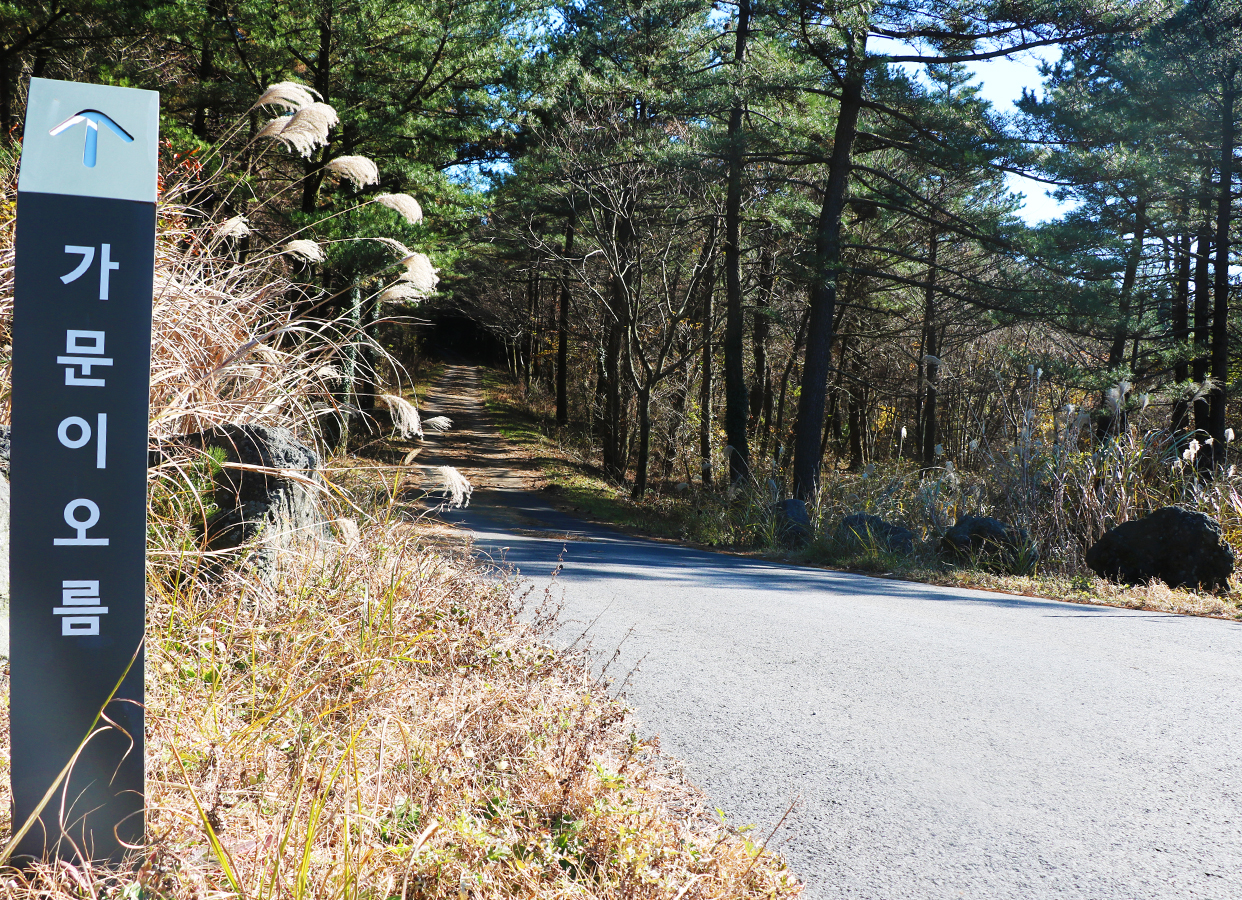 Gamuni Oreum Volcanic Cone is across from Bulgeun Oreum Volcanic Cone on Namjo-ro with a road between them, and it also stands near Guduri Oreum Volcanic Cone and Chetmang Oreum Volcanic Cone.

It has a horseshoe-shaped crater that slightly opens to the southwest due to erosion. A forest of pines and cedar grows on the bottom half of it, while deciduous trees and a colony of common calanthe live on the upper half.

- Origin and Etymology of Volcanic Cone's Name: It is named that because it is dark due to the thick forest covering it. It is also called Geomun Oreum Volcanic Cone or Heukak .