본문
Jwabomi Oreum Volcanic Cone
Embodying Jeju Ruggedness, a Metaphor for the Brusqueness of Jeju Inhabitants
Address
Beonyeong-ro, Pyoseon-myeon, Seogwipo-si, Jeju-do
Add to wishlist

0

Like

0

Review

1

Reg itinerary

0
I visited.

0

Lookup

5,562

Share SNS

1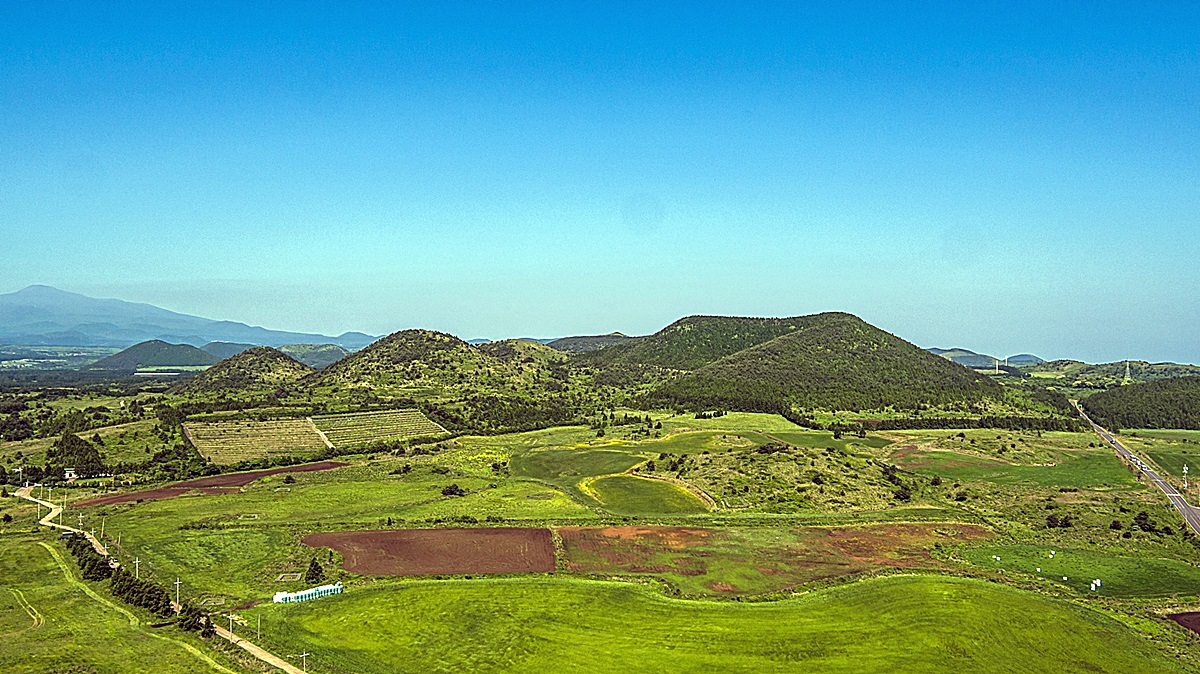 Five magnificent peaks are connected to form an abnormally large mountain, with Pyoseon-myeon graveyard in its lower skirts. From the cone's eastern peak are three petite knolls with hints of a crater remaining. Below the knolls are rolling hills that connect the southern and northern flatlands.
To the west are debris-like hills scattered between the grasslands and Baekyaki Oreum Volcanic Cone; the source of these hills remain a mystery to this day. Most of the slopes are fair and grassy, with pine trees and Smilax China making up most of the northern and western slope of the main peak.
To the north of this volcanic cone, located on the northeastern most parts of the halls of Pyoseon-myeon, is a field of grass that has a crescent shape Wolrangji Oreum Volcanic Cone. Yeongjusan Volcanic Cone, Gae Oreum Volcanic Cone, Baekyaki Oreum Volcanic Cone, Abu Oreum Volcanic Cone, Nopeun Oreum Volcanic Cone, Darangswi Oreum Volcanic Cone, Donggeomun Oreum Volcanic Cone, Sonjabong Volcanic Cone, Yongnuni Oreum Volcanic Cone, Wolrangji Gungdaeak Volcanic Cone and Hugokak Volcanic Cone are spread out in a horse-shoe shape with deep and wide opening to the southwest.
In the middle of Jwabomi are 4 circular craters of small and large sizes, and all in all a giant erosion of a horse-shoe shaped crater toward the south. Inside the largest crater to the north is a charmingly tiny Al Oreum Volcanic Cone.