본문
Jeongui Ilgwanheon
A Place Where Jeonguihyeongam Took Care of His Government Work. Designated as City/Province-Designated Monument 7
Address
Seoseongil-ro, Pyoseon-myeon, Seogwipo-si, Jeju-do
Add to wishlist

0

Like

0

Review

0

Reg itinerary

0
I visited.

0

Lookup

3,458

Share SNS

0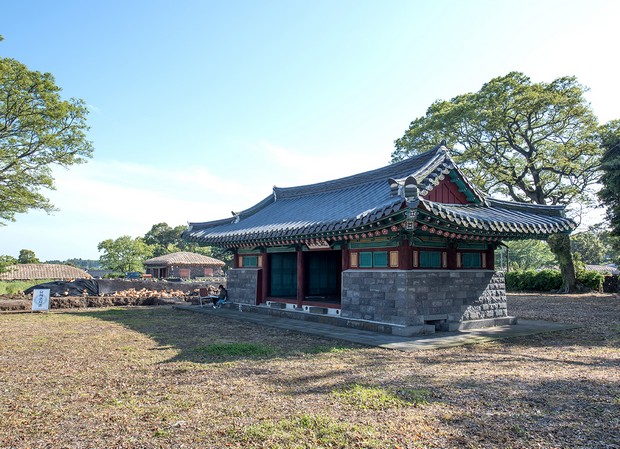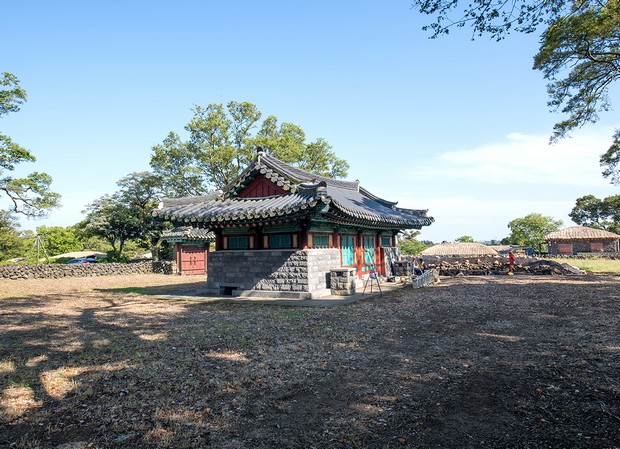 This is where Jeonguihyeongam took care of his government work and it was designated as City/Province-Designated Monument No. 7.
It went through a number of repairs and the building that stands today was newly repaired in 1975. It is facing a Saw-leaf Zelkova which was designated as Natural Monument 161 and stands in the middle of the street of Seongeup-ri.
Near the fence, there are a few pine trees which are also designated as a Natural Monument. Though the building went through a lot of repair, the beauty of its antiqueness remains untouched.
Ilgwanheon makes the view of the village look more beautiful by acting as the center of a circle that prays for the village's harmony.