본문
Fresh climbing of Jeju southwestern oreums <Three Oreums Challenge>
Review

0

Lookup

1,100

Share SNS

0
Fresh climbing of Jeju southwestern oreums

<Three Oreums Challenge>

The "Three peaks challenge" originated in England refers to the challenge of climbing the three highest peaks of each country within 24 hours. In Korea, climbing Hallasan Mountain, Jirisan Mountain, and Seoraksan Mountain in 24 hours has become popular to those who enjoy nature in a healthy way.Let's try the "Three Oreums Challenge" to climb three fairly steep oreums in a short amount of time in the southwestern region of Jeju.Since oreums with relatively gentle hiking trails are selected, let's move on vigorously.
Covered with gentle trails,
<Jeoji Oreum>
Its round shape looks like a three-tiered cake. Jeoji Oreum is a volcanic crater in a funnel shape with an altitude of 239m above sea level, a height of 100m, and a depth of 62m.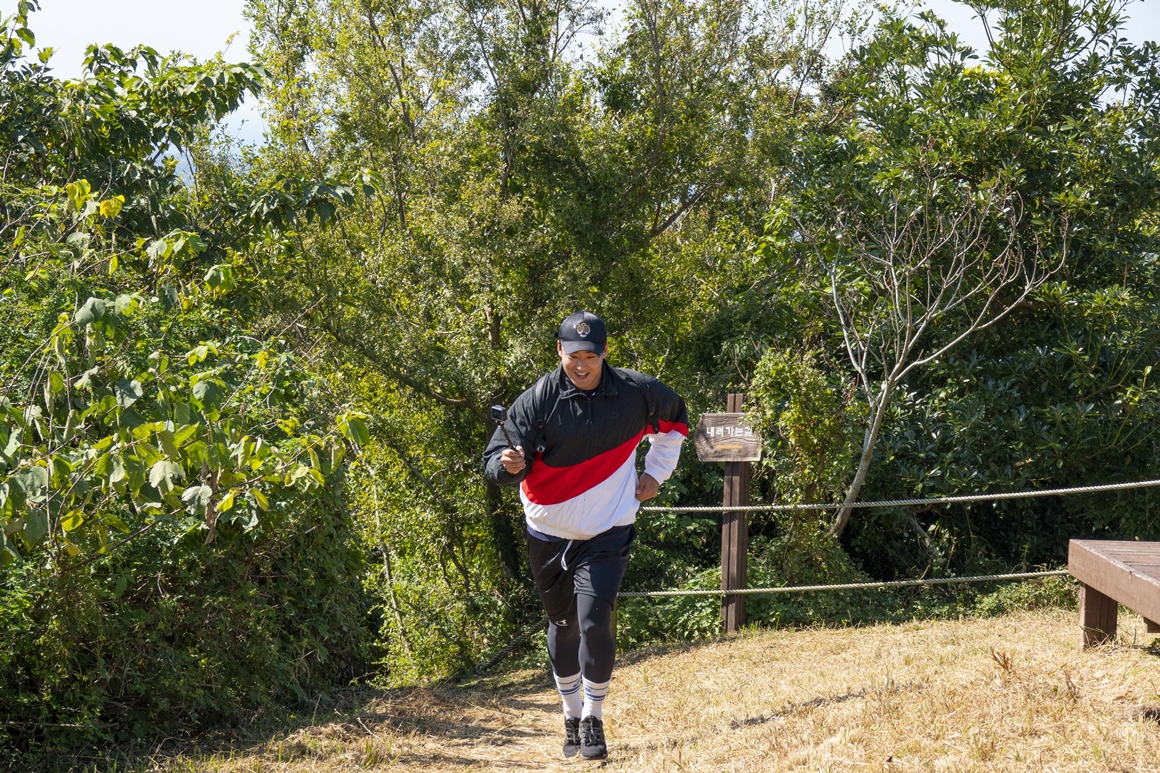 Although it has a bit of a slope, the climbing path is gentle since trails, which are "Jeoji Oreum Dulle-gil (1.6km)" covering the outside, "Jaeseonchungbyeong bangjero trail (0.9km)" in the middle, and the "Jeongsang Dulle-gil (0.8km) contacting the crater observation path, are layered.At the entrance of the oreum, there are fresh tangerine fields, and in the Dulle-gil to the observatory, there are pine trees, linden trees, briar trees, mulberry trees, etc.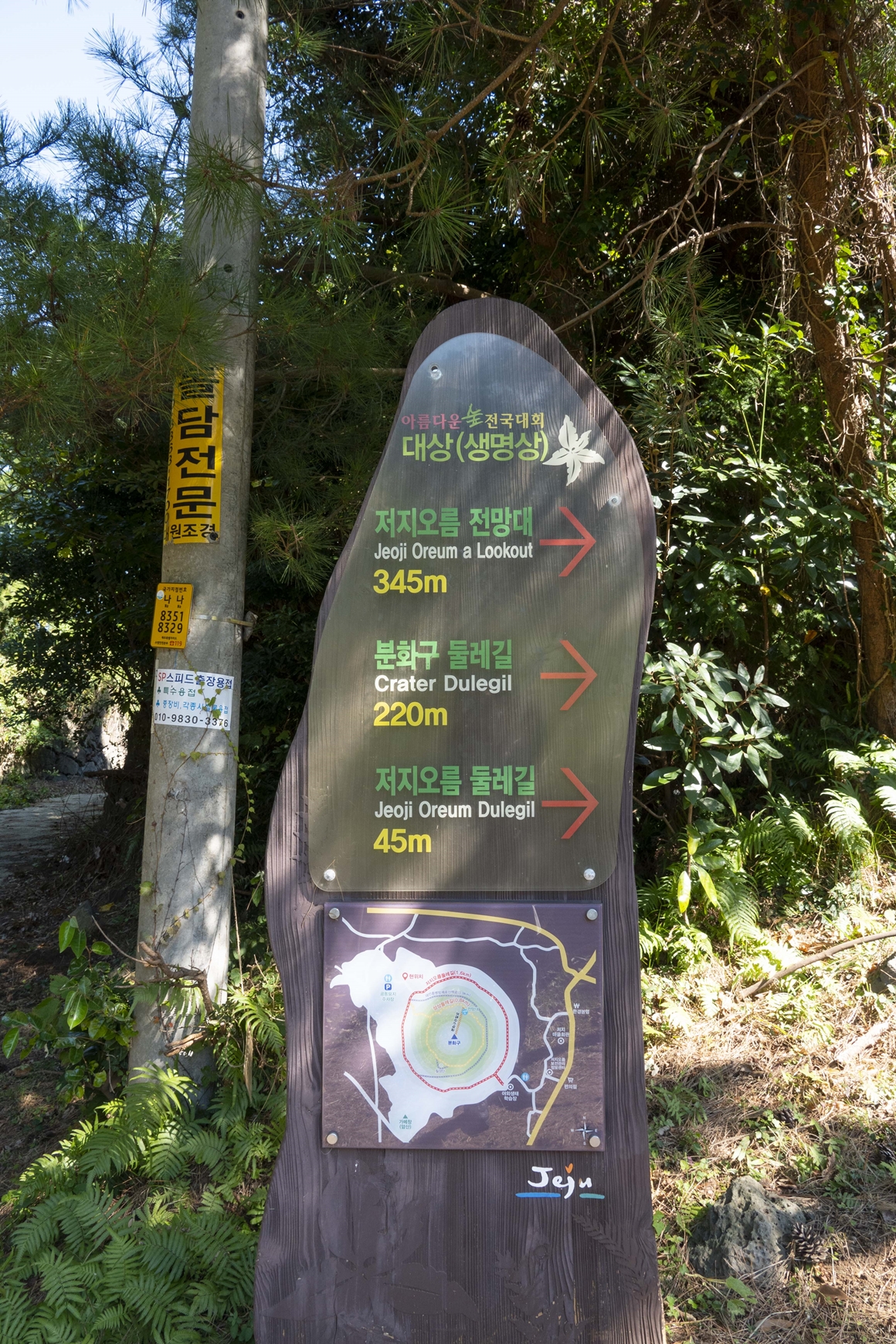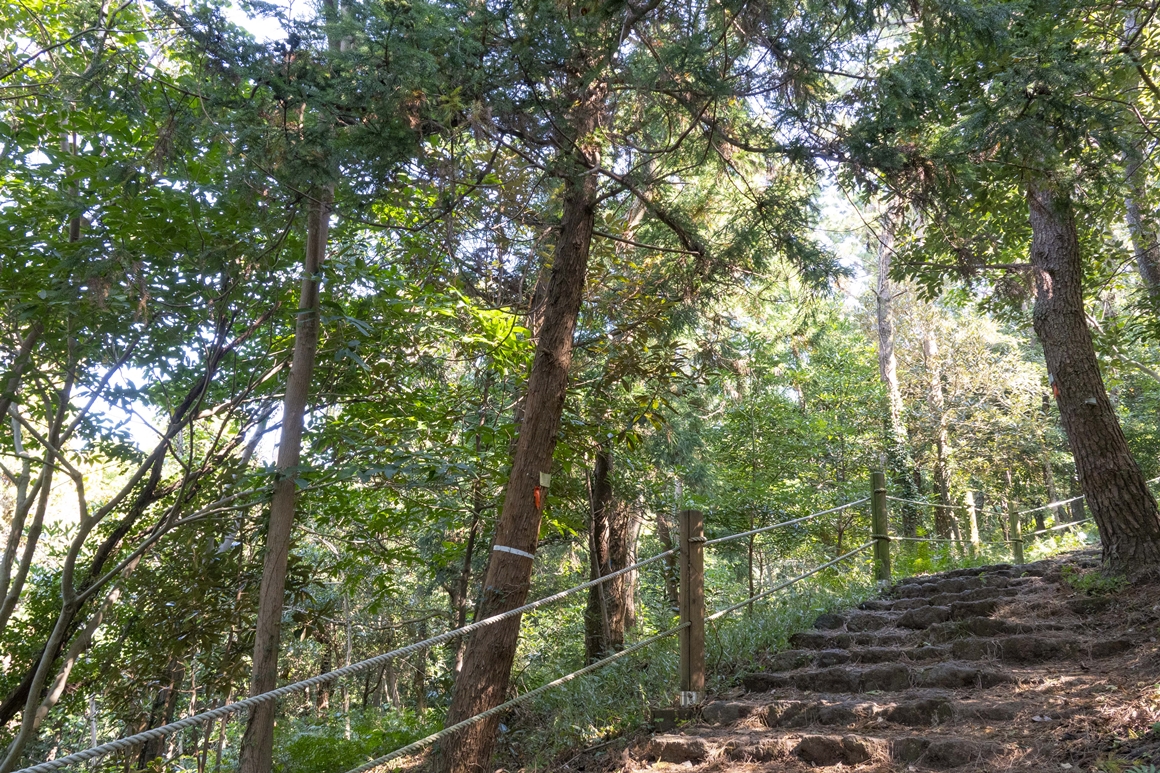 Since each of the trails is gentle and covered with greenery, it may feel like walking through a forest. Jeoji Oreum is an oreum that preserves the shape of the forest, so it won the grand prize at the Beautiful Forest National Contest designated by the Forest Service in 2008.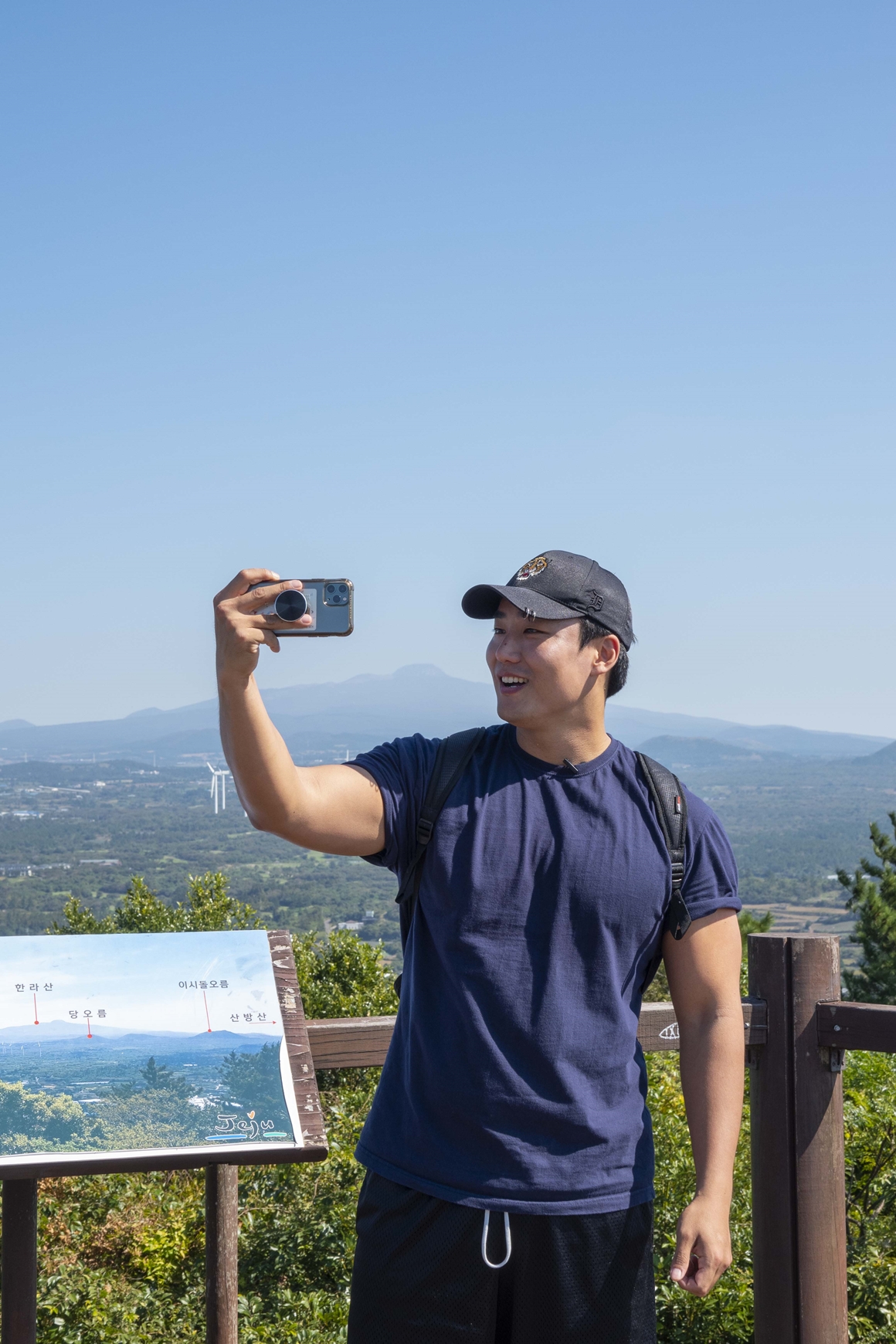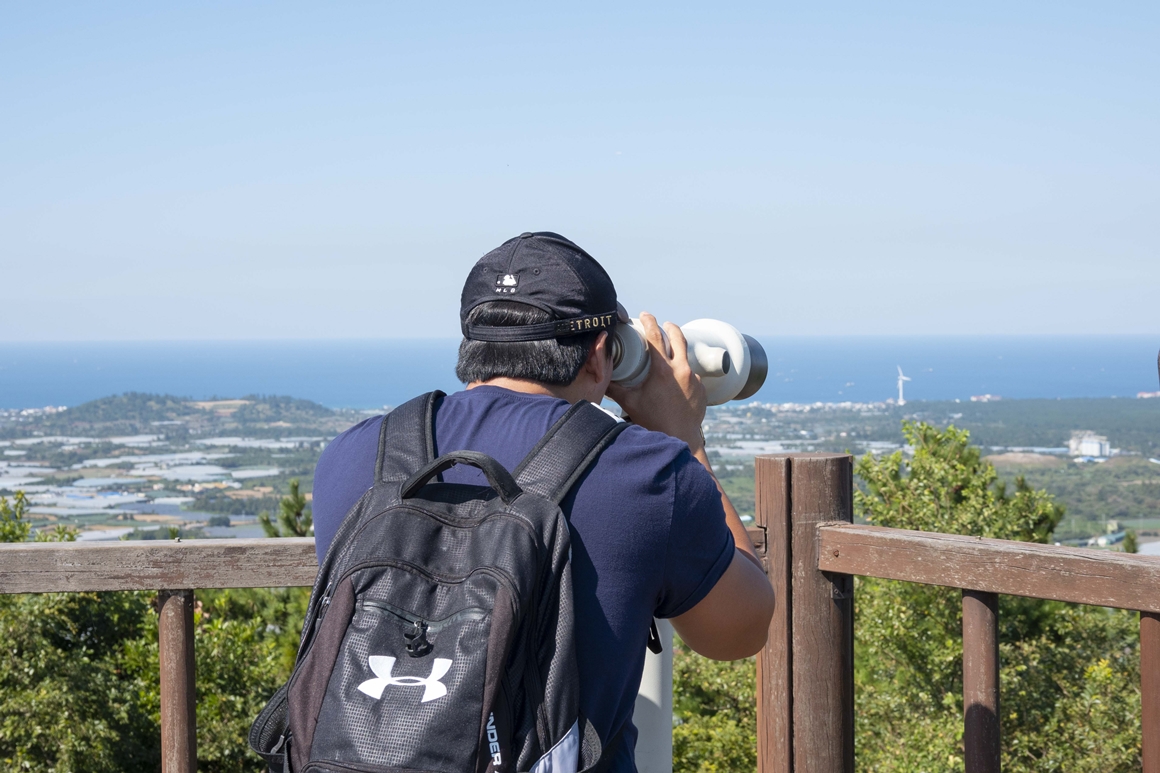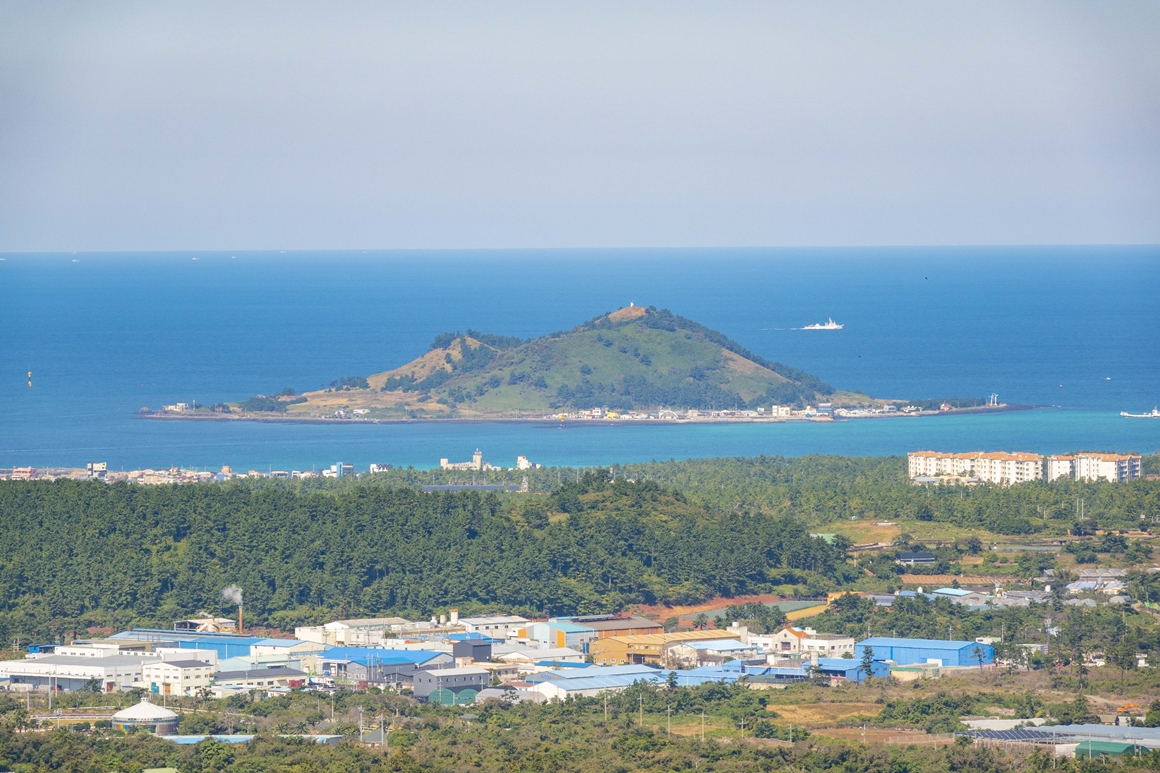 There is no time to get bored due to various paths including stone stairs, wooden decks, volcanic ash trails, palm mats, etc. The total distance is about 3.5 km and takes about 1.5 hours for a round trip based on an average adult's walking speed.
When dyed with the red sunset
<Gunsan Oreum>
Gunsan Oreum is famous for a sunset spot. At sunset, all benches at the top are full. The road to the top is divided into a car road and a hiking trail. The car road is a curved one-way road, so if you are a beginner or new to this place, you may be in trouble when you encounter another car, so let's use the hiking trail.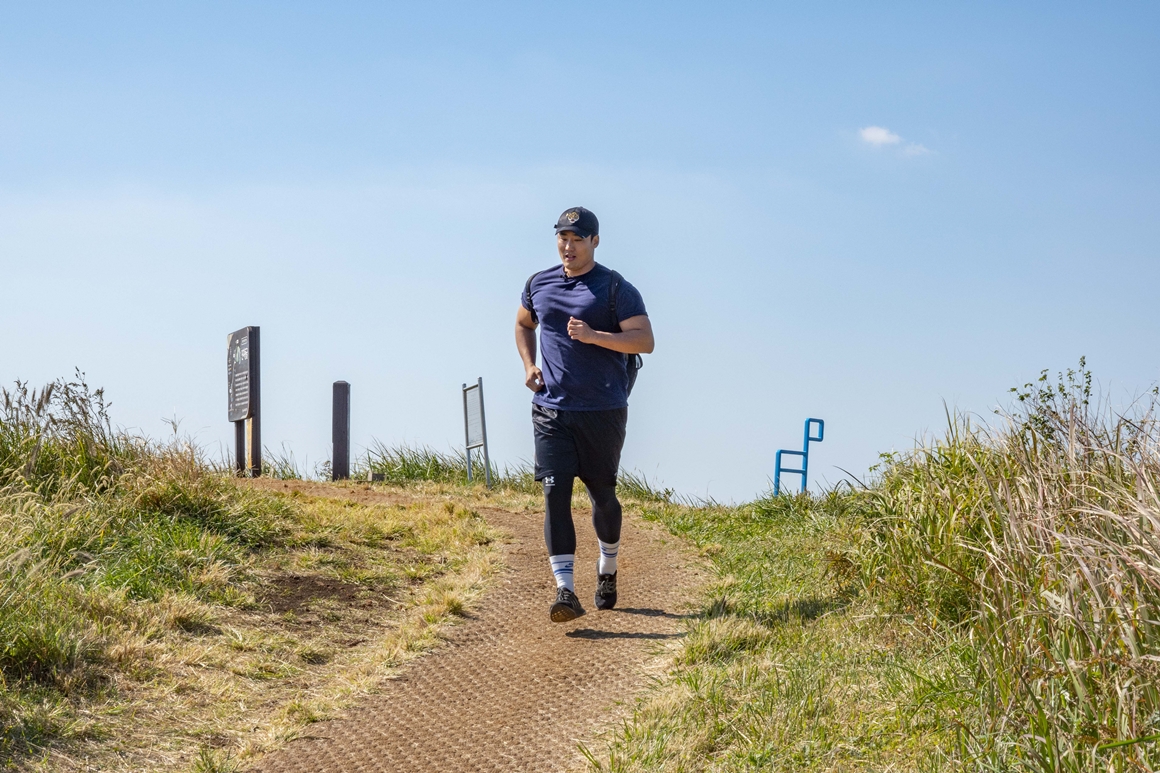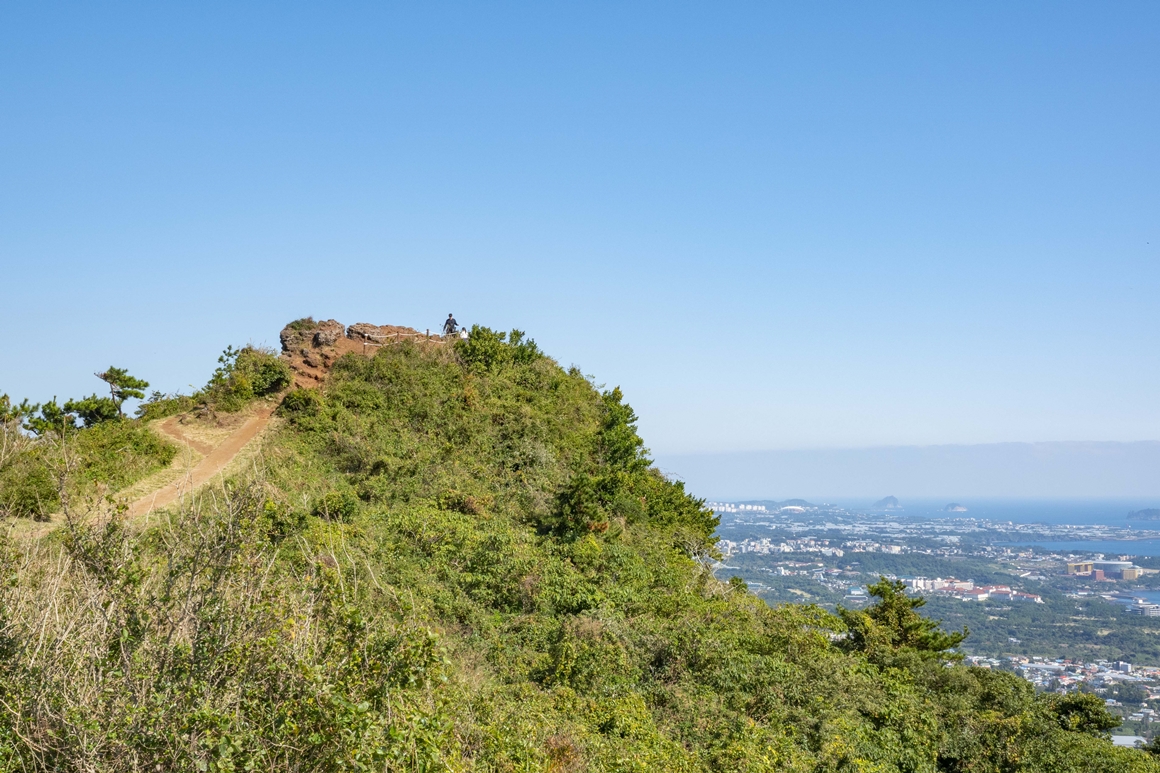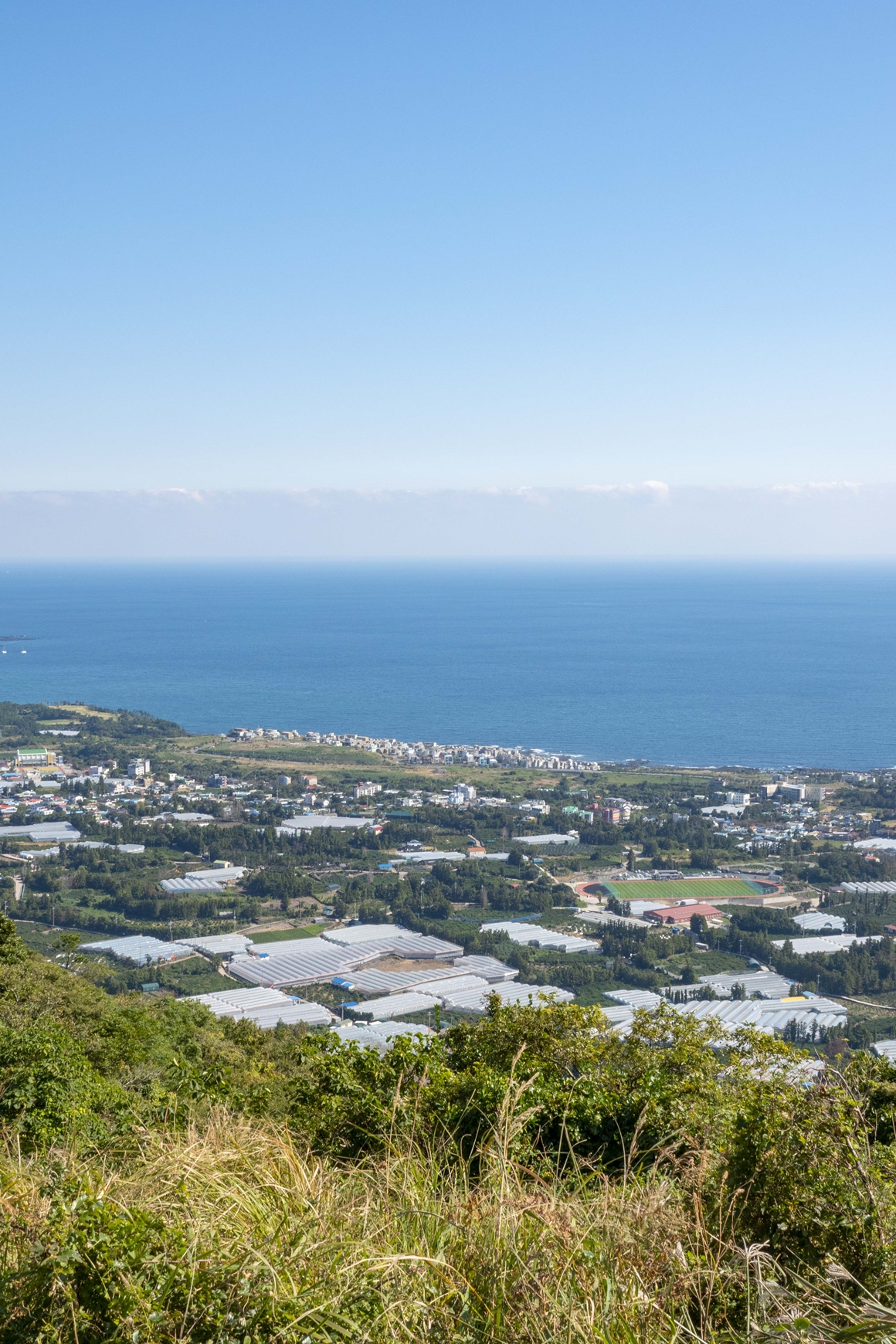 If you climb the slope along wooden decks for 10 minutes, you may see a flat area with exercise equipment and a surrounding thick forest. If you keep your eyes on the forest, you may find a roe deer grazing.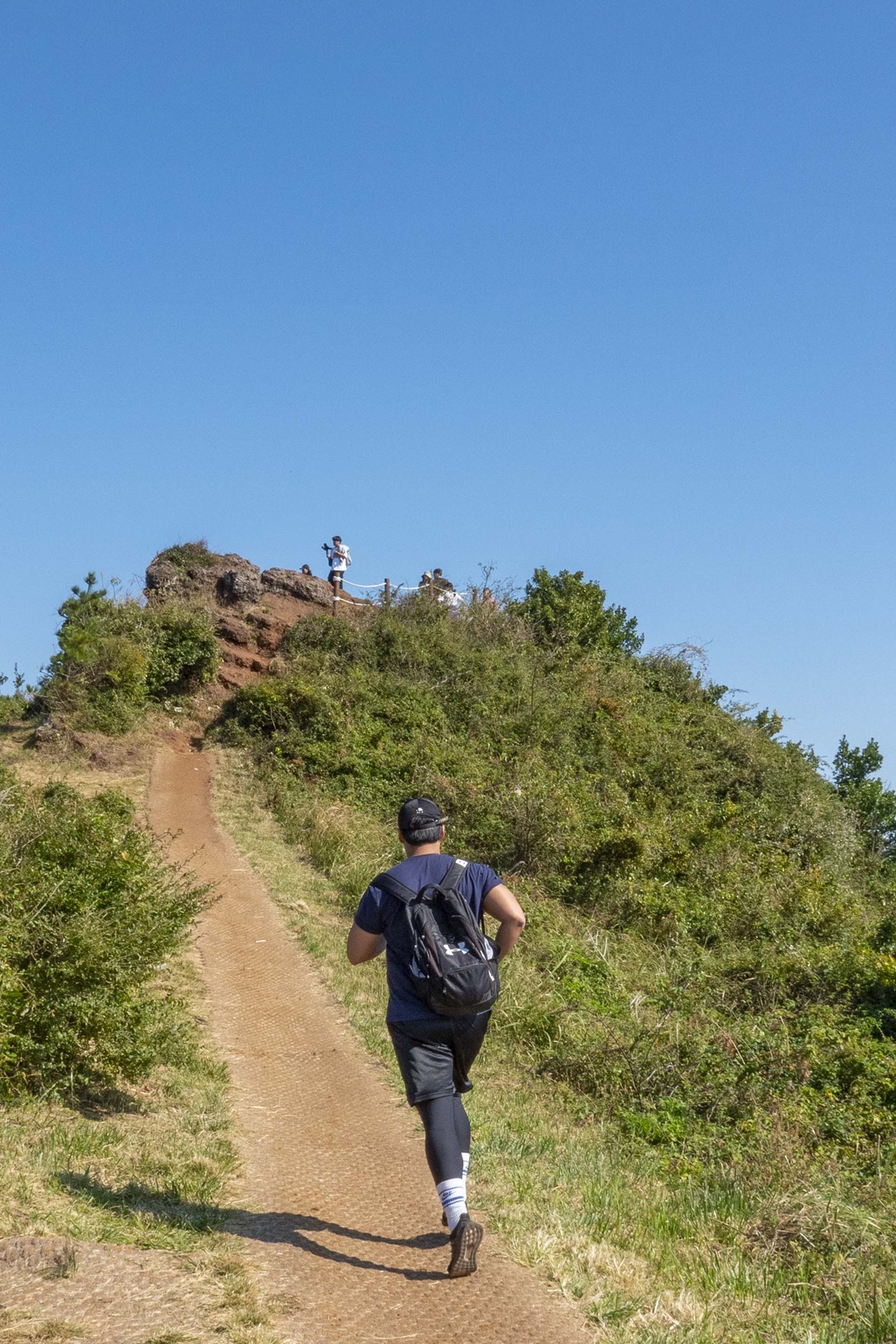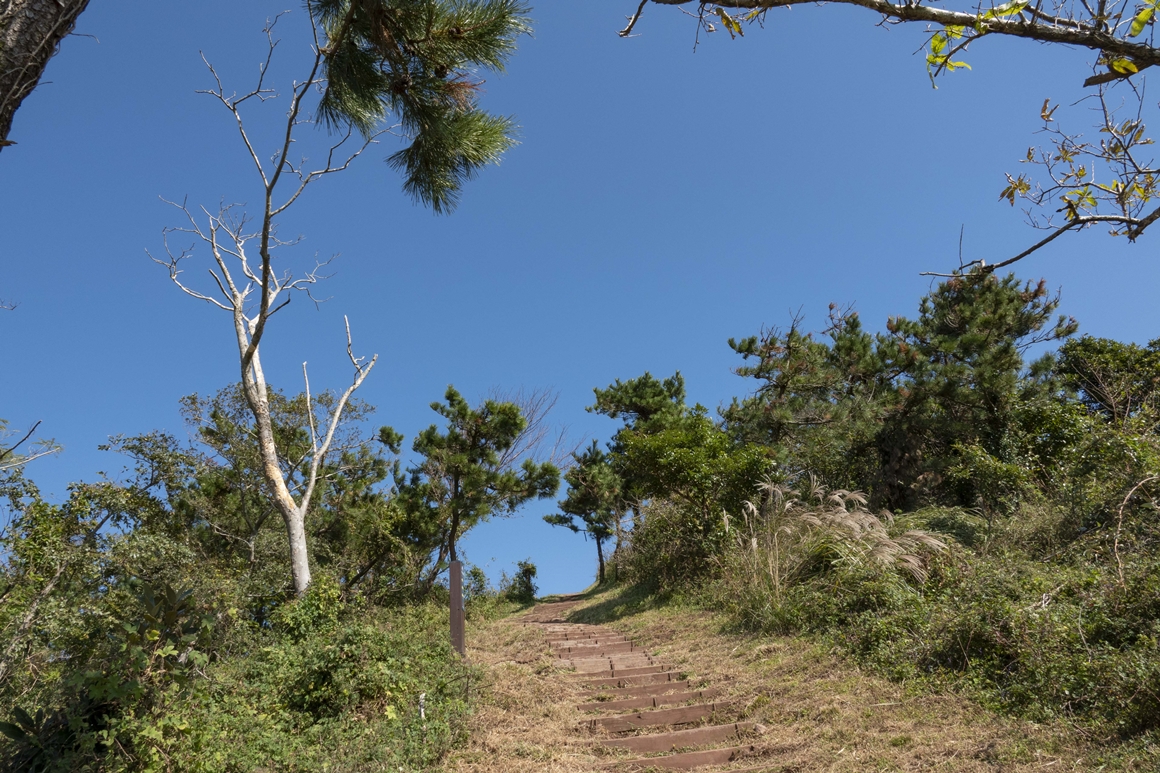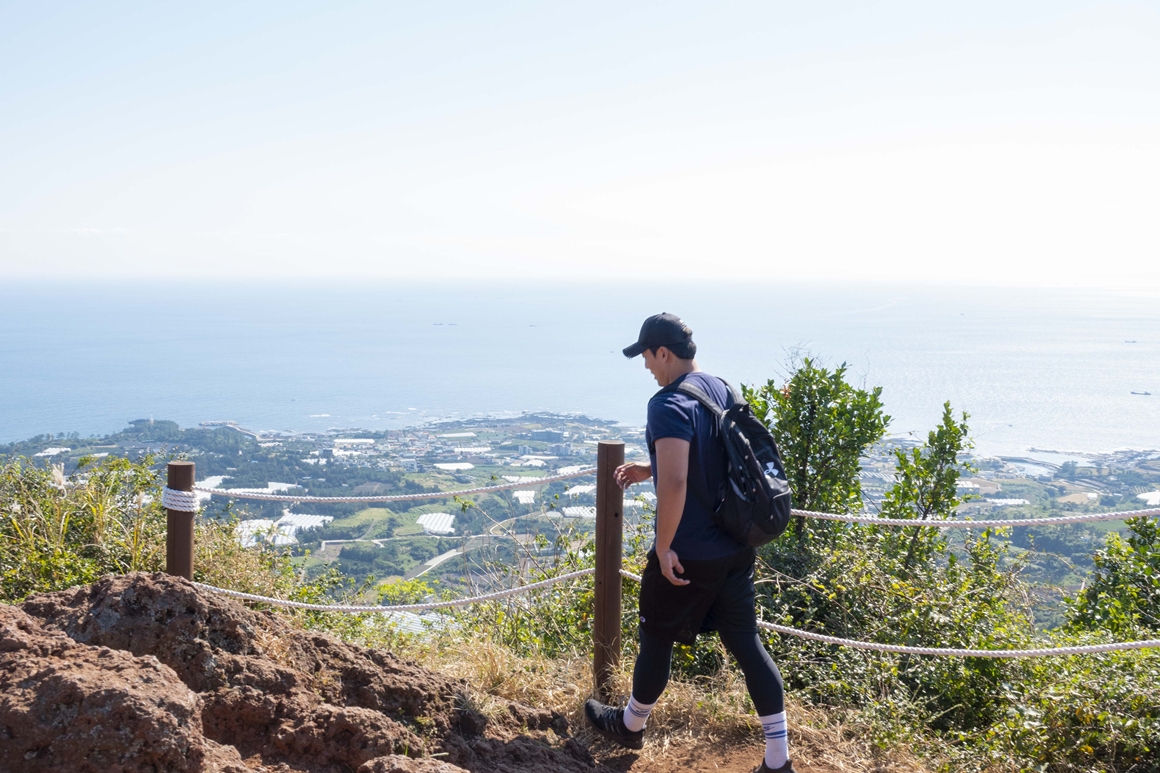 As you approach the top, the dark red ground comes into your eyes. Gunsan Oreum is a parasitic volcanic body including volcanic sedimentary layers. Since two horn rocks and oddly shaped rocks formed by differential erosion of sedimentary layers have been developed, it may feel like you are in a different planet.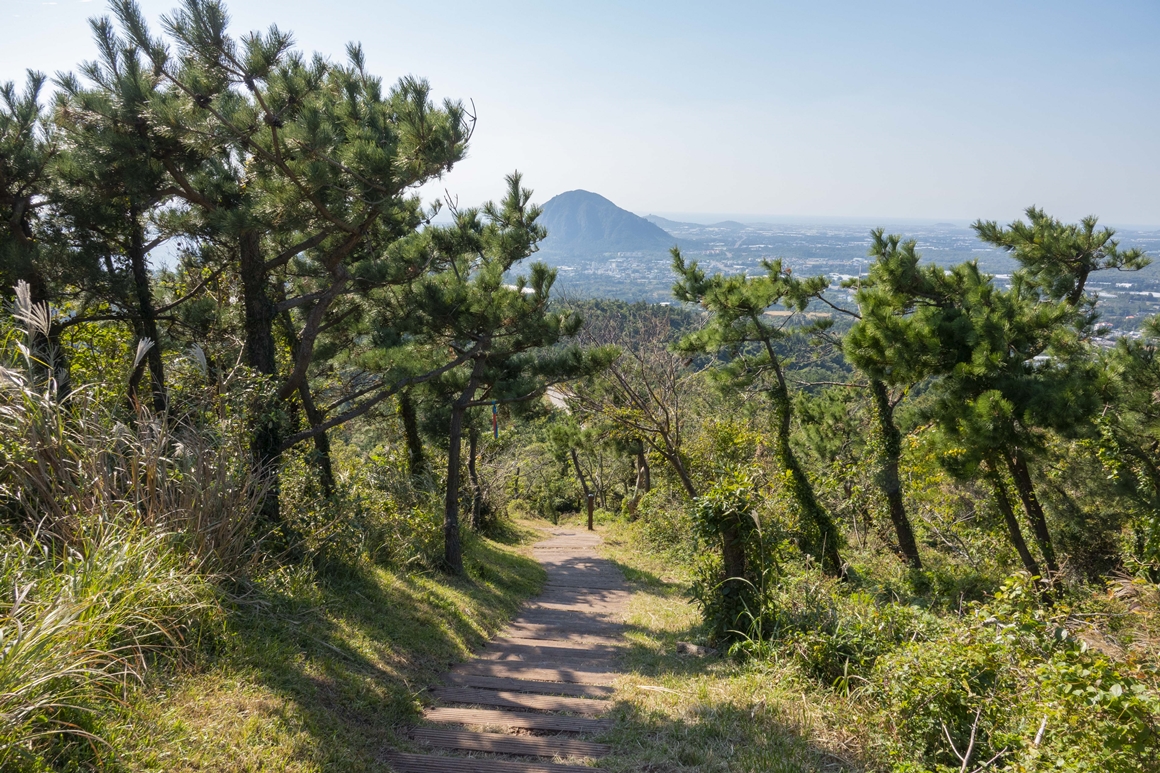 If you stand on the top and view the scenery, you may find wild fields and plastic greenhouses like a patchwork in the south, Baksugijeong which is a magnificent wall over the Daepyeong-ri sea, and Hallasan Mountain in the north. It takes less than 30 minutes for a round trip so it is recommended to stay at the top and enjoy the scenery of Jeju for a while.
Four ways to reach the summit
<Gogeunsan>
It is a parasitic volcano soaring up from the new town of Seogwipo. Tall trees are aligned along the street, and if you look closely, you may find that each one has a different appearance.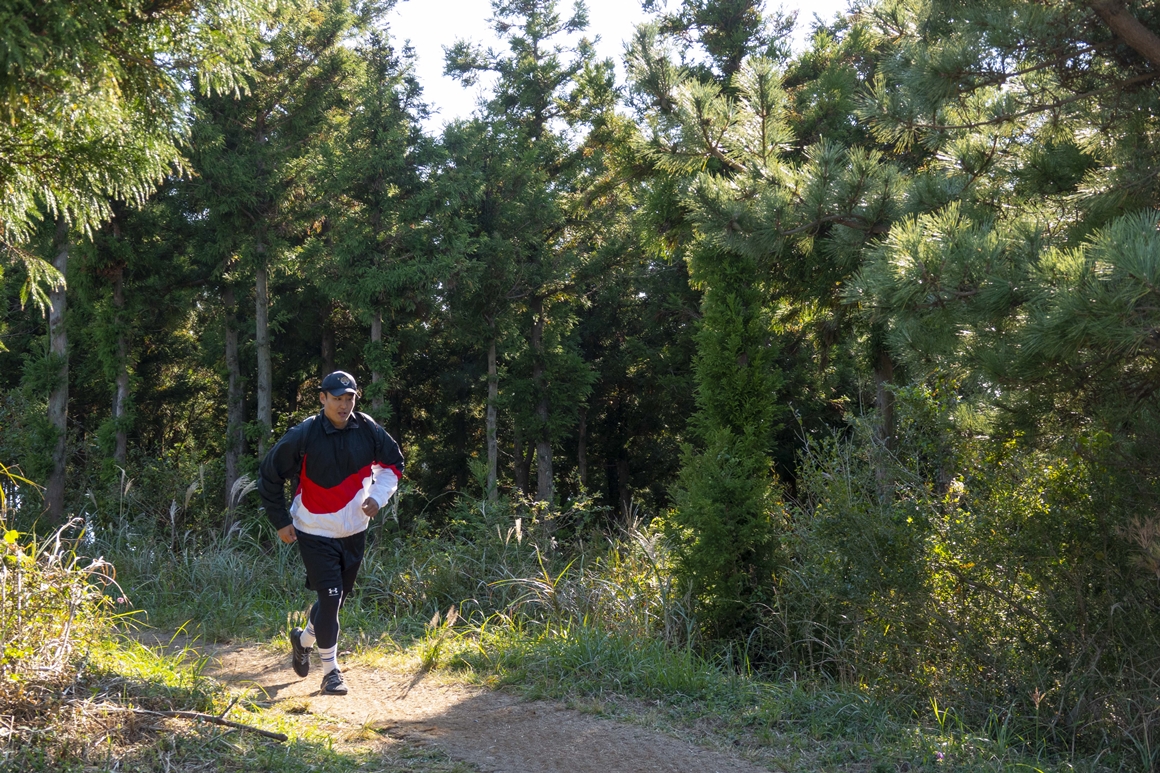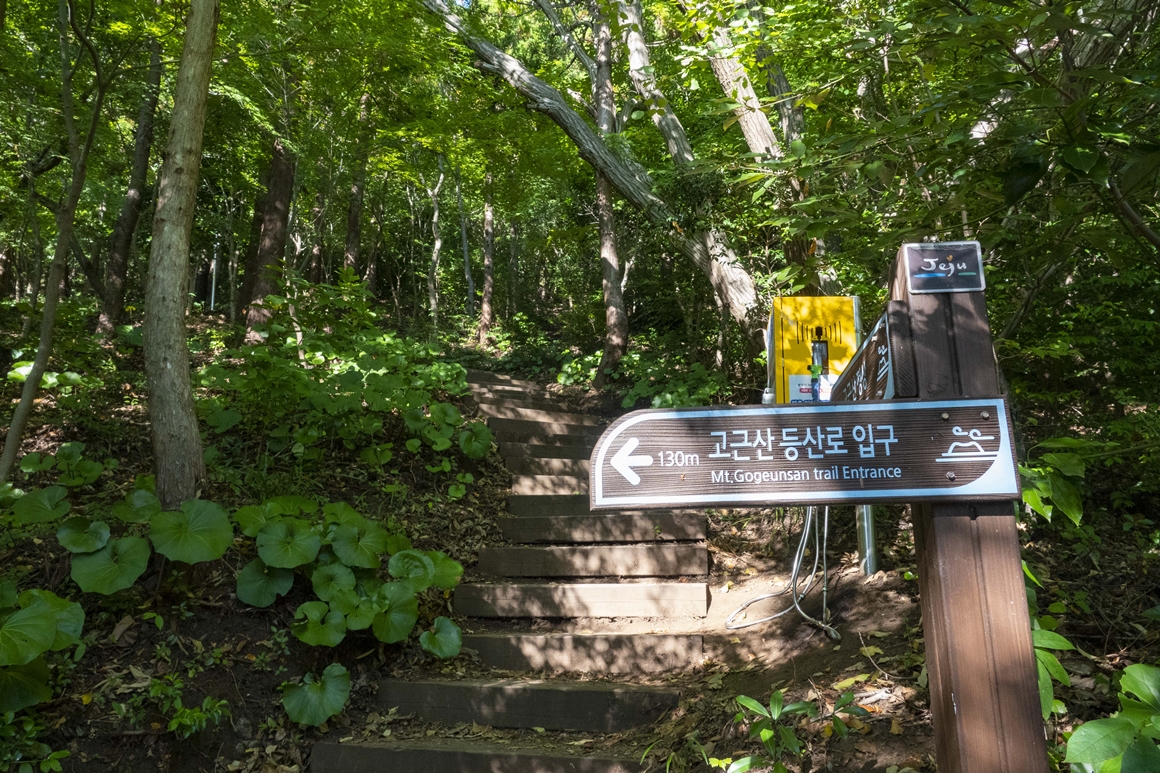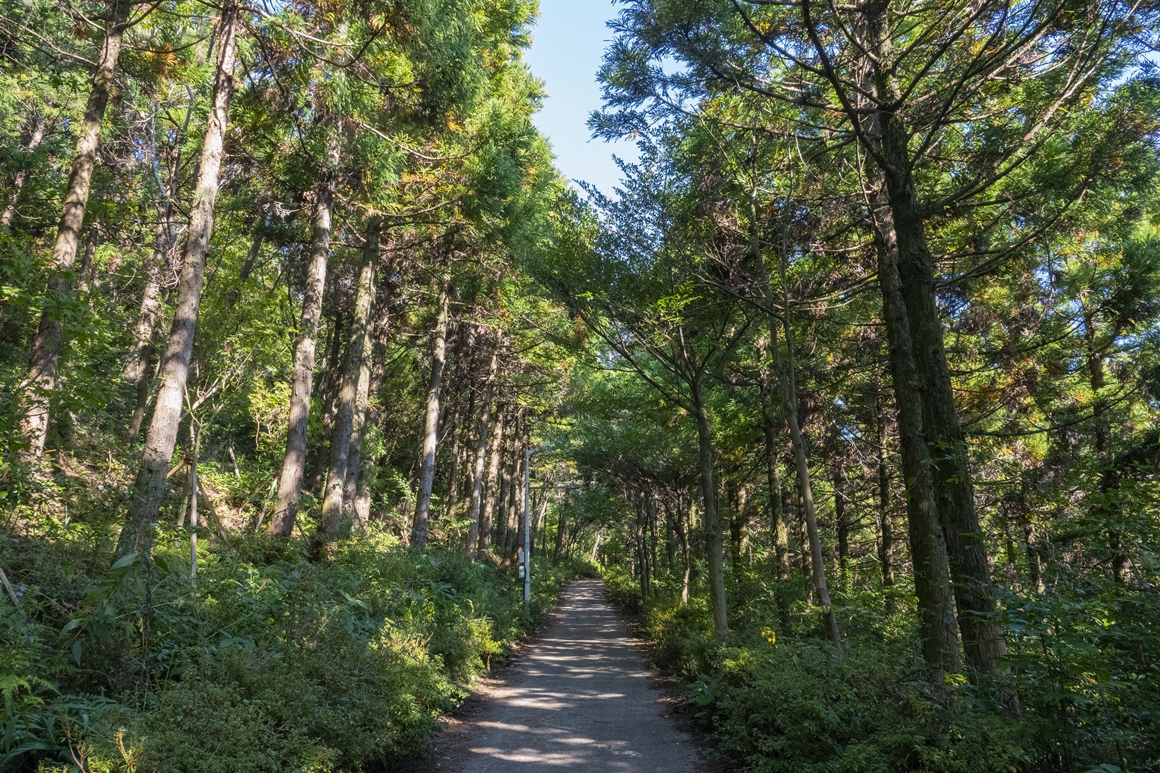 Since cedar, chestnut, pine, cypress, oak trees, etc., emit phytoncide, if you take a deep breath, you may fill your body with refreshing energy.Gogeunsan consists of four courses. Courses A and B are easy shortcuts to reach the summit in about 17 minutes, and Dulle-gil and Olle trail 7-1 course are long ways to go around Gogeunsan and take more than an hour. There are 854 stairs to the summit and since there are marks in every 50 steps under the wooden deck, you may check how far you have made.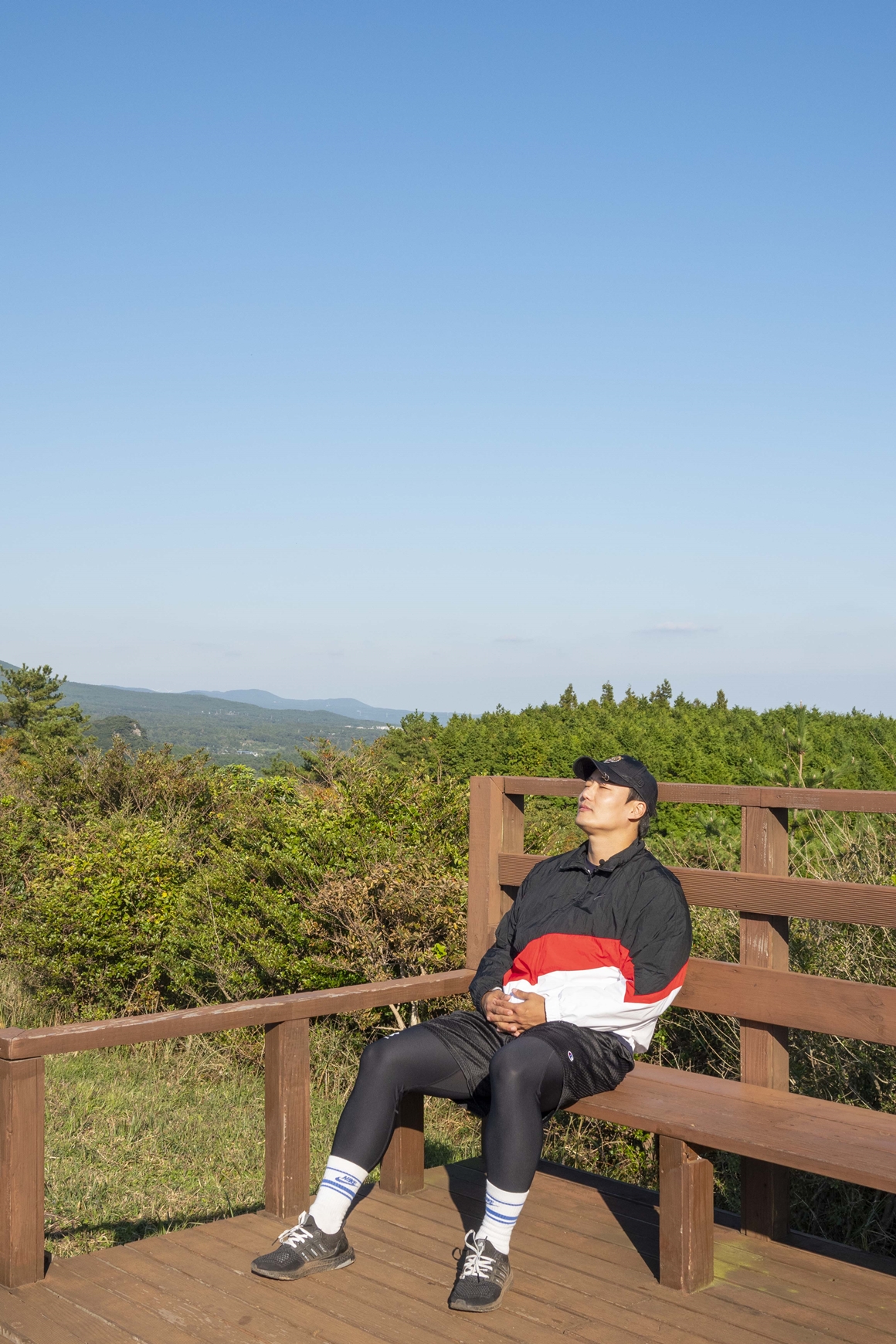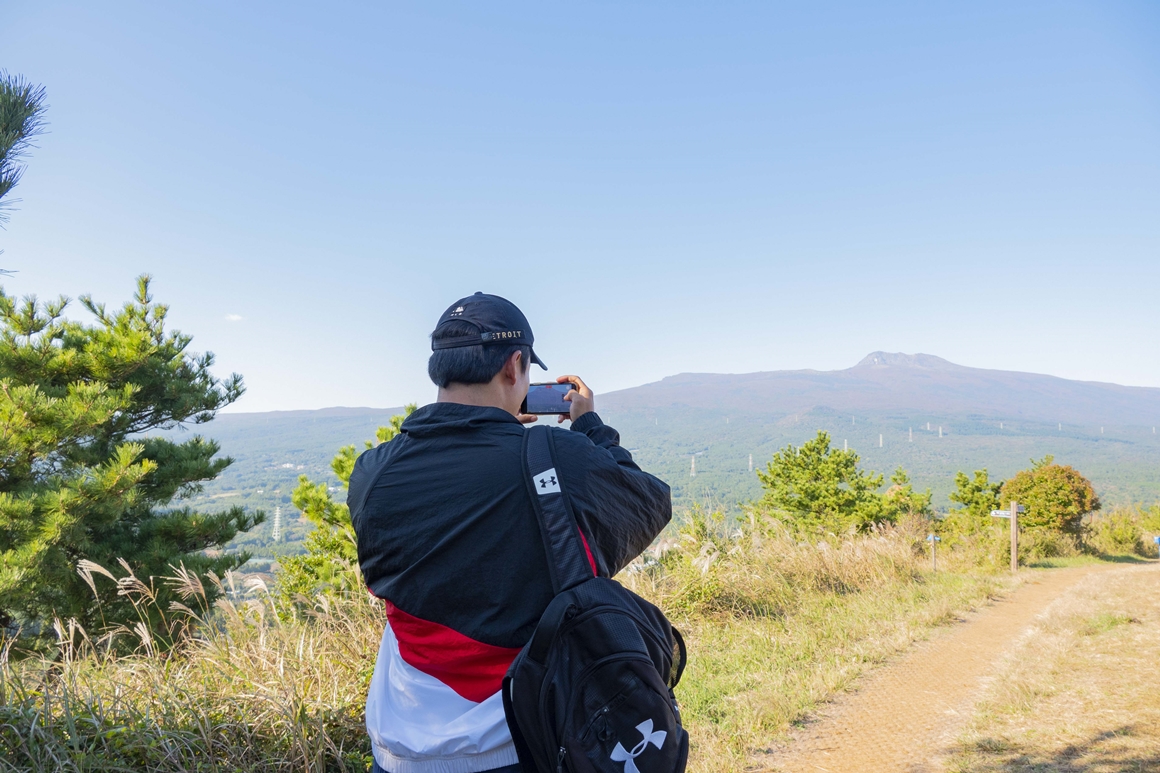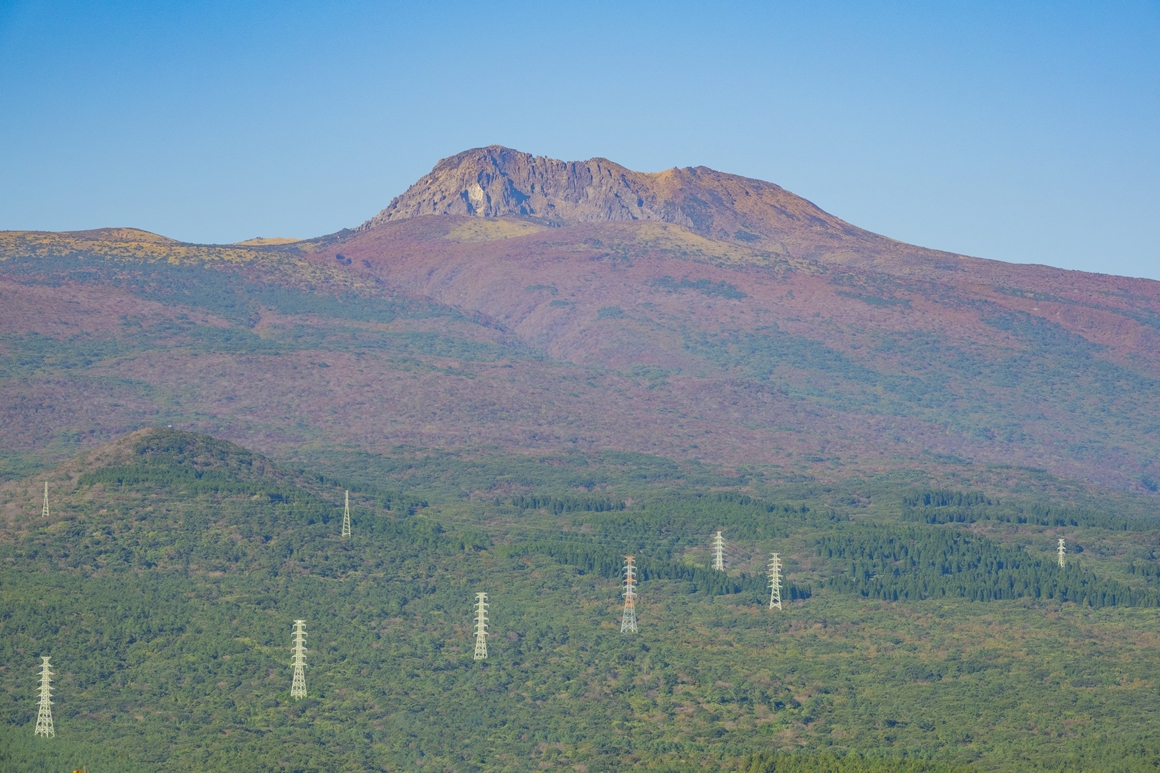 At the summit, Mallotus, Eurya japonica trees, mountain azaleas, and weeds are growing up to the knees of adults, and there is a circular crater that is not too deep. Geographically, Gogeunsan is located in the middle of the southern region of Jeju, and when viewing the sea at the top of the mountain, various islands, such as Marado, Jigwido, Beomseom, Munseom, Seopseom, etc., may greet visitors.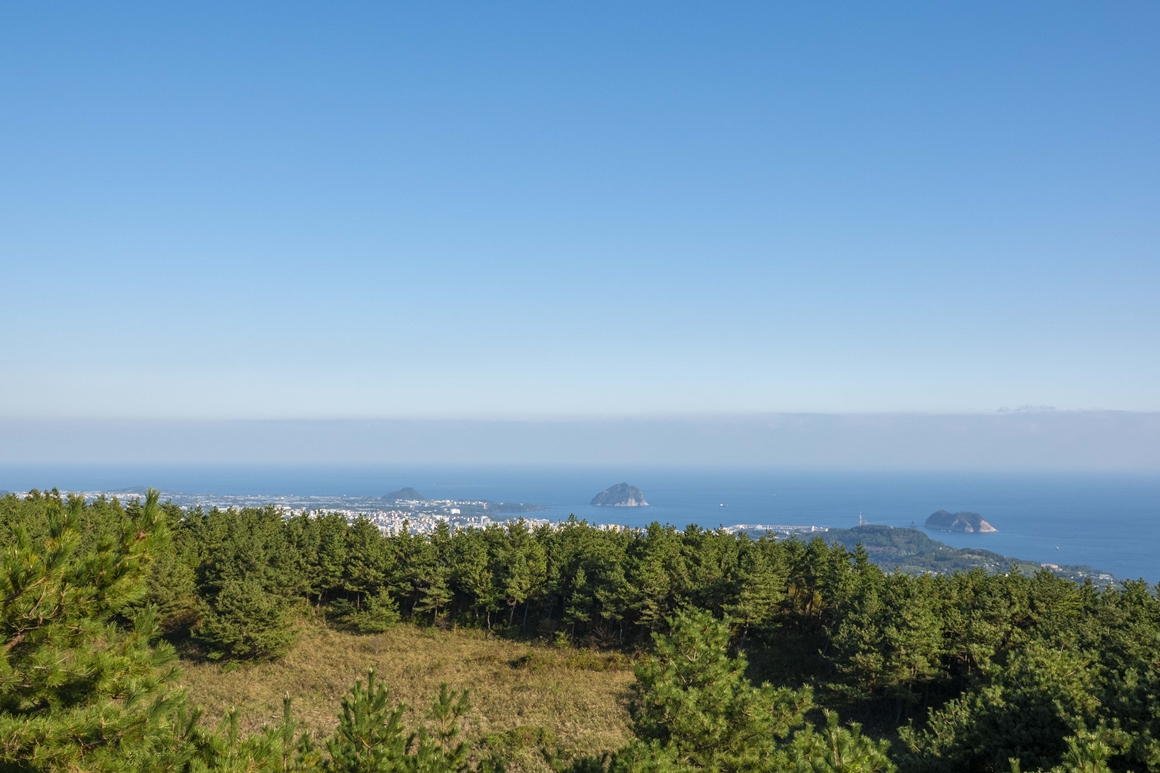 Notice

※ The above information was written on 2022-11-28. Please confirm the information prior to your trip.
※ Unauthorized use of the content above (text, photos and videos) is prohibited and subject to copyright by the Jeju Tourism Organization.