본문
Accommodations in Jeju
Review

0

Lookup

623

Share SNS

5
ACCOMMODATIONS IN JEJU

Finding the right accommodations is a crucial part of planning your itinerary, not only because you want to stay in relative comfort, but because it's a huge part of the entire travel experience. Are you looking to enjoy Jeju's nature? Or will you be exploring more of the city? Whatever it is you're looking for, Jeju Island will have something for you, so read on to see the wide variety of accommodations the island has to offer.
What you're looking to do in Jeju will largely affect what type of accommodations you'll be using. Jeju City is where the airport is located and is home to a wide range of hotels, as well as many highly rated hotels if you want a plush, luxurious stay. The island's second largest city is Seogwipo City, located on the southern side of the island. If you want a laid-back feel but still enjoy the conveniences of a city, Seogwipo City is a perfect choice.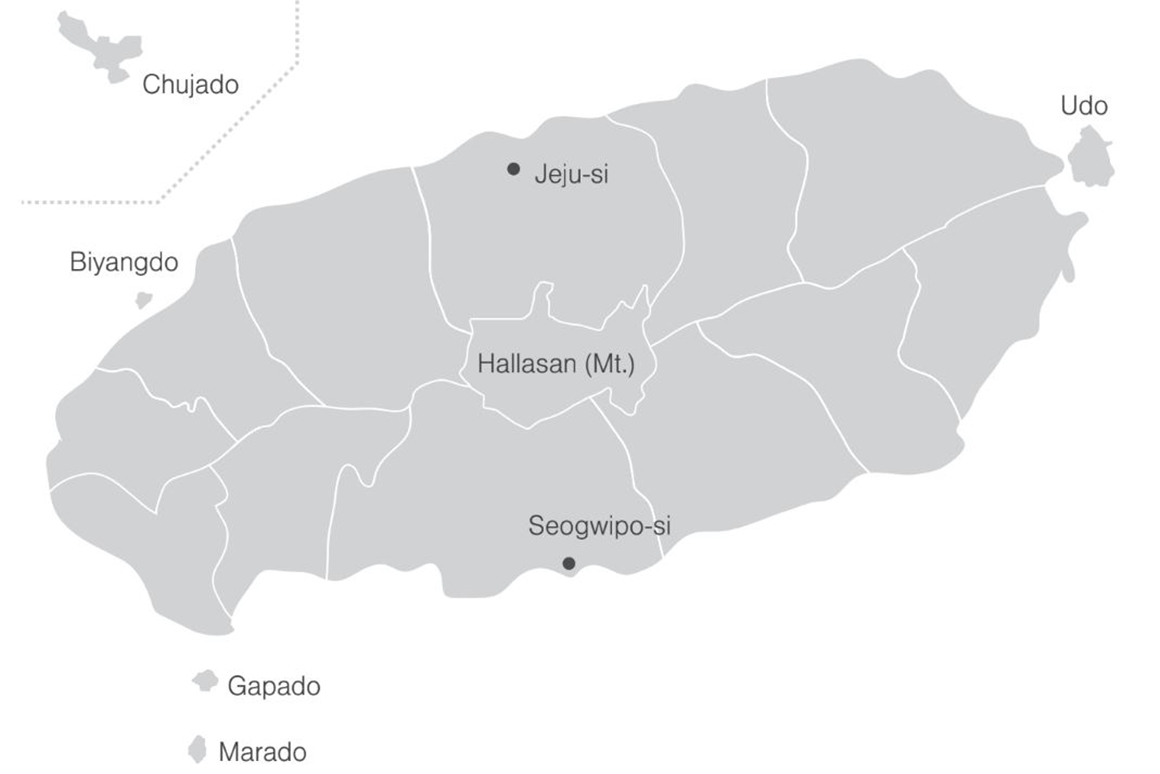 Hostels and guesthouses will offer more of a local feel, and if you're looking to be closer to nature, you'll find a vast number of lodgings that are both aesthetically beautiful and provide all the amenities you want.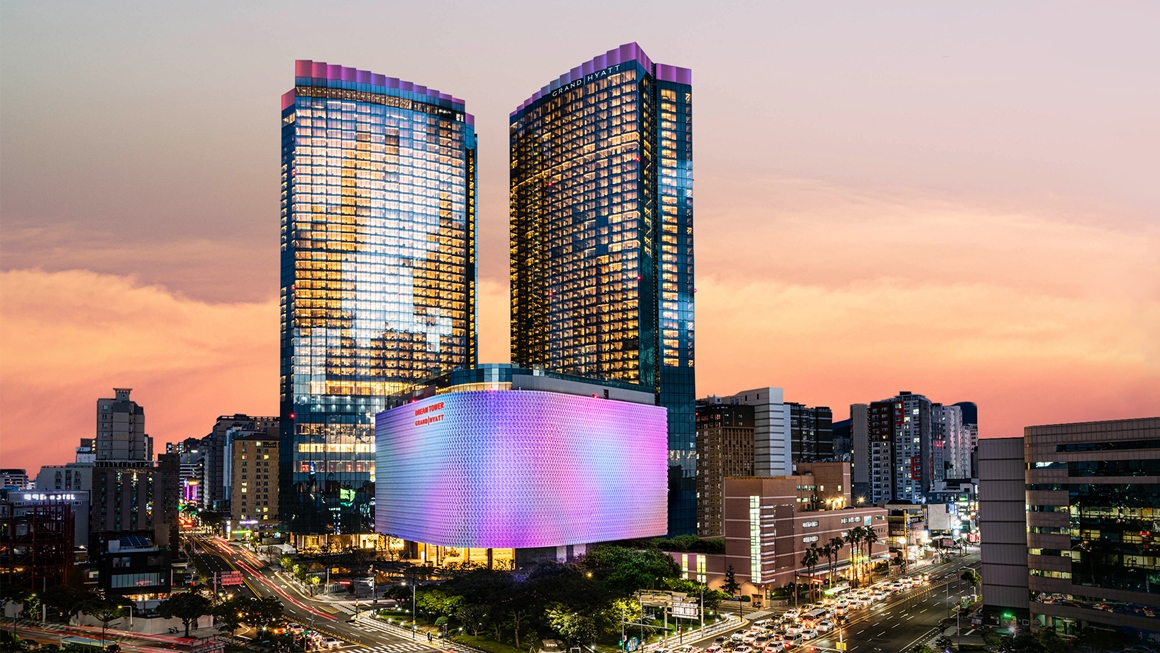 Most of the hotels on the island are located in either one of the two major cities (Jeju City and Seogwipo City), as well as in the Jungmun Tourist Complex. You can stay in luxury at one of the many high-end hotels on the island, or for a more affordable price, you can stay at a hotel that provides the conveniences of basic amenities. The hotel will have staff available around the clock and provide room service and daily cleaning. Korea does not have a tipping culture, so tipping is not necessary - but always appreciated!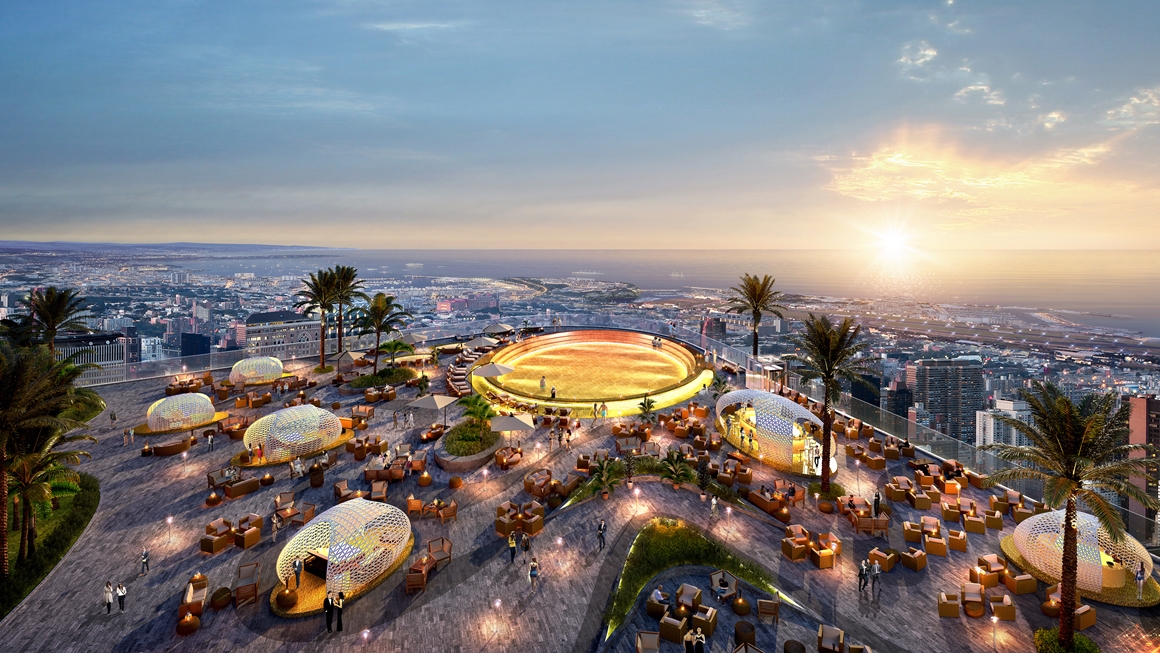 Resorts in Jeju Island are located outside of the cities and are patronized by people who have relaxation and rejuvenation in mind. Luxury resorts are expansive and are often connected to hotels, so you have the advantage of staying in a quiet, private house while having all the benefits of a high-end hotel at your fingertips. Kitchens and kitchenettes are a distinguishable factor of resorts, so you won't even need to leave the grounds. Many also have pools and offer mats and bedding for sleeping on the floor, making it a popular choice amongst families with young children.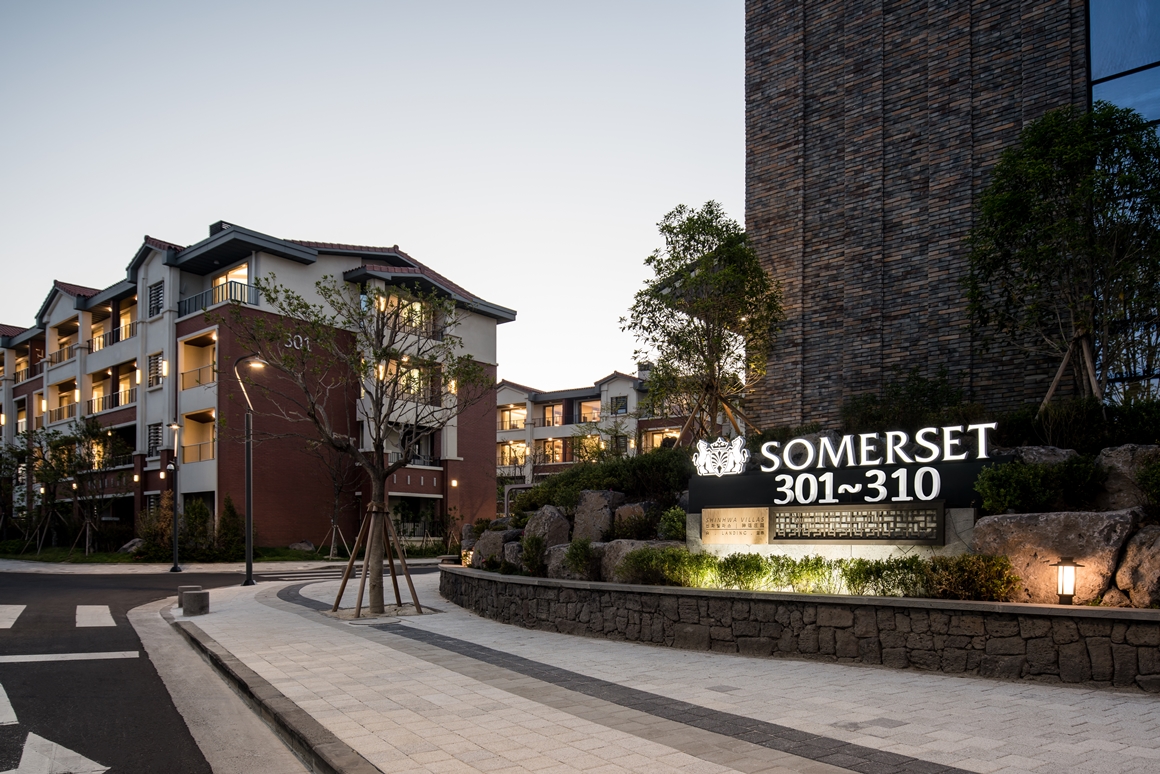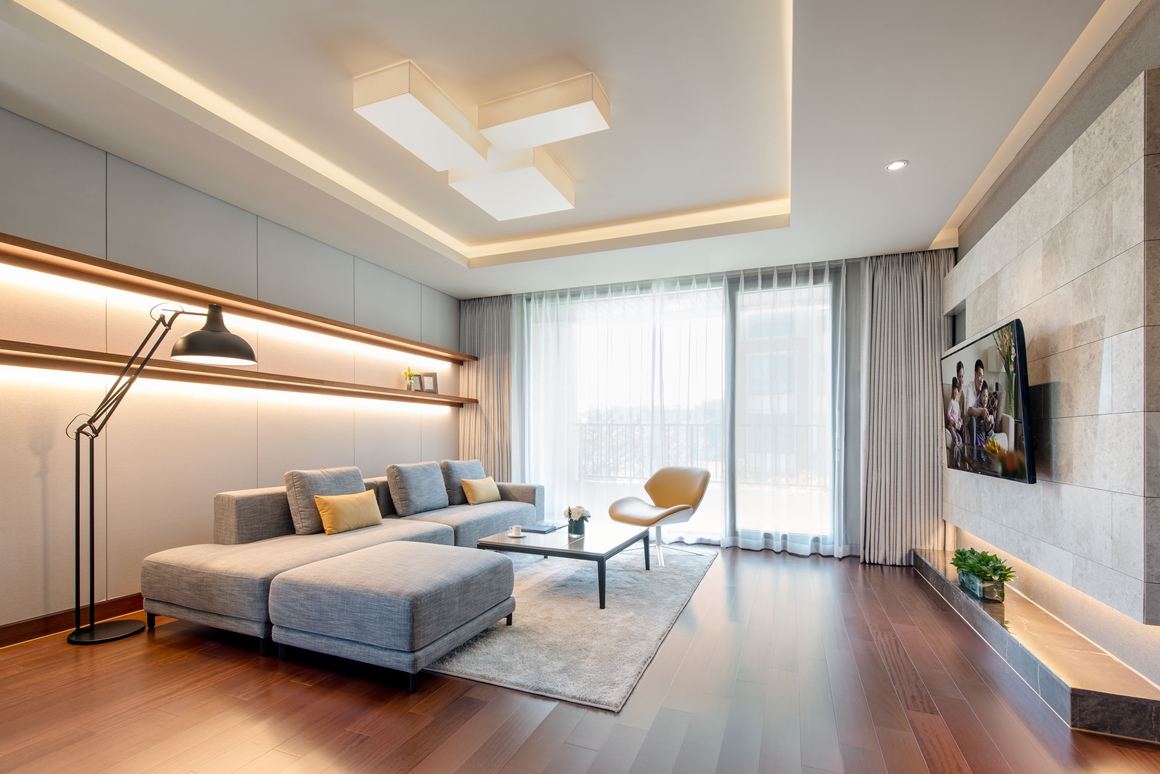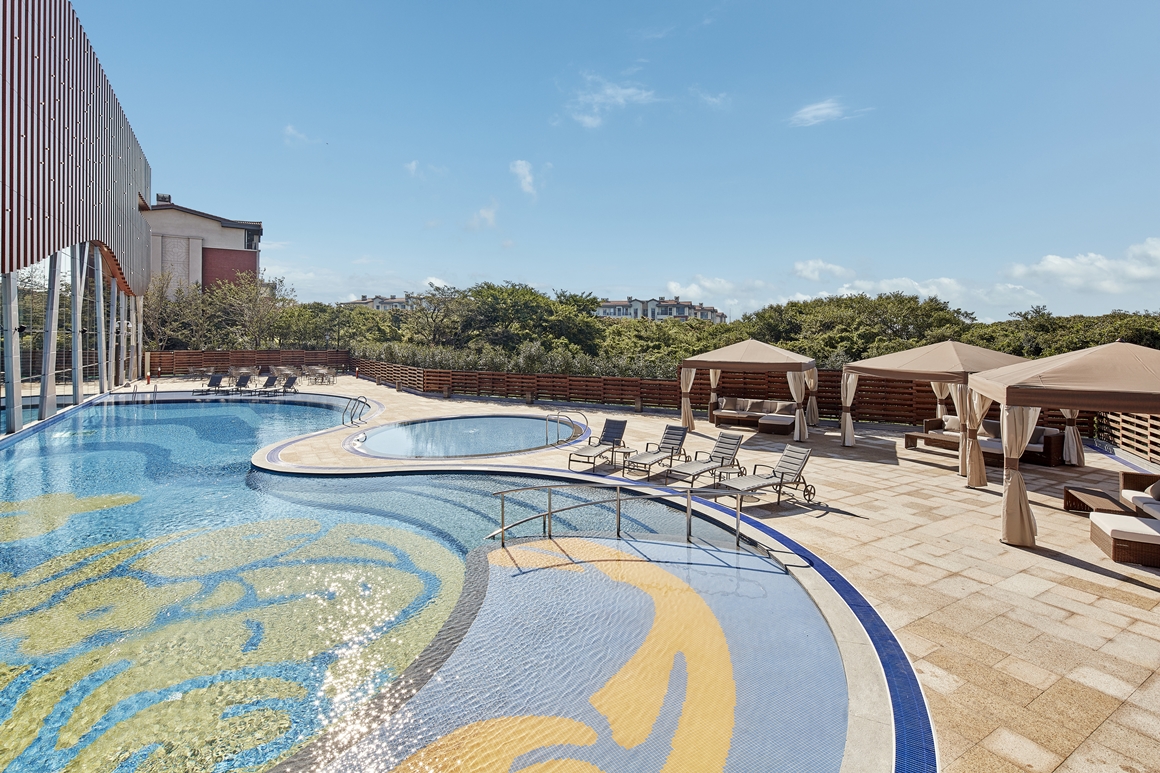 Next to hotels, pensions are the most widely available type of accommodation. These are privately owned lodging businesses that you can find on sites like Airbnb. There are generally two types of pensions that you can book: a room or a house.If booking a room, it may be anywhere from a hotel-style pension that comes with convenient amenities, to a simple room in an obscure building.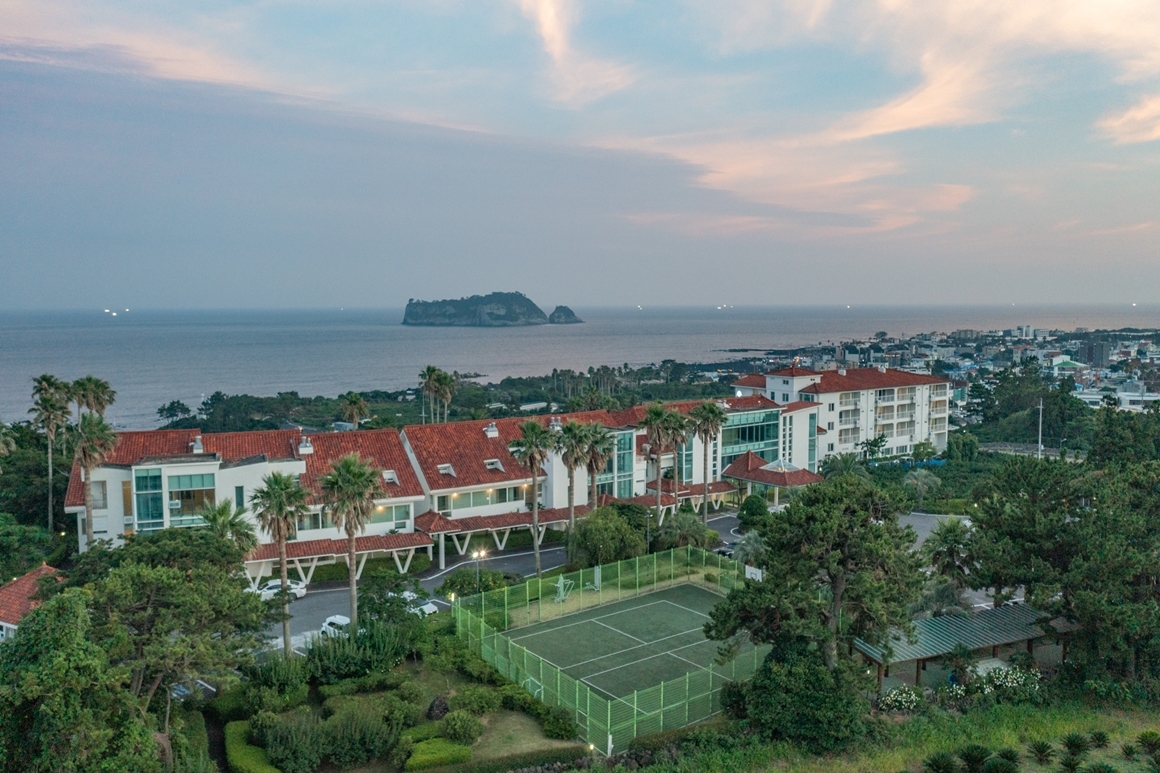 Entire houses can also be booked for short stays or rented for a month or longer. Jeju Island is famous for its beautiful pensions with unique themes. Some are designed for children, others cater to the minimalist, and still, others offer high-end luxury.
Guesthouses offer a bed in a dormitory-type facility at affordable prices. You can rent a bed in a shared room, or some places offer private rooms for small groups of travelers. There are also female-only establishments if this is a point of concern for you. Guesthouse owners are typically very friendly and helpful, and you may even find one that offers shuttles to and from the airport.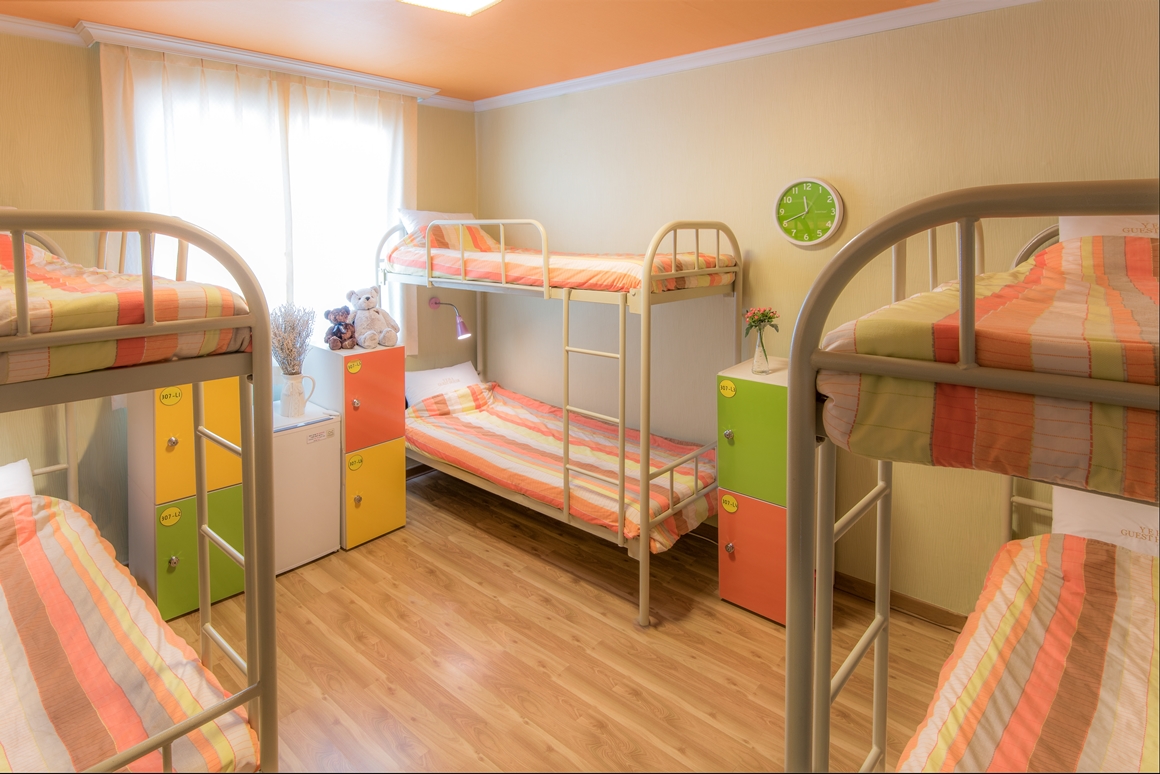 MINBAK, KOREAN-STYLE BED & BREAKFAST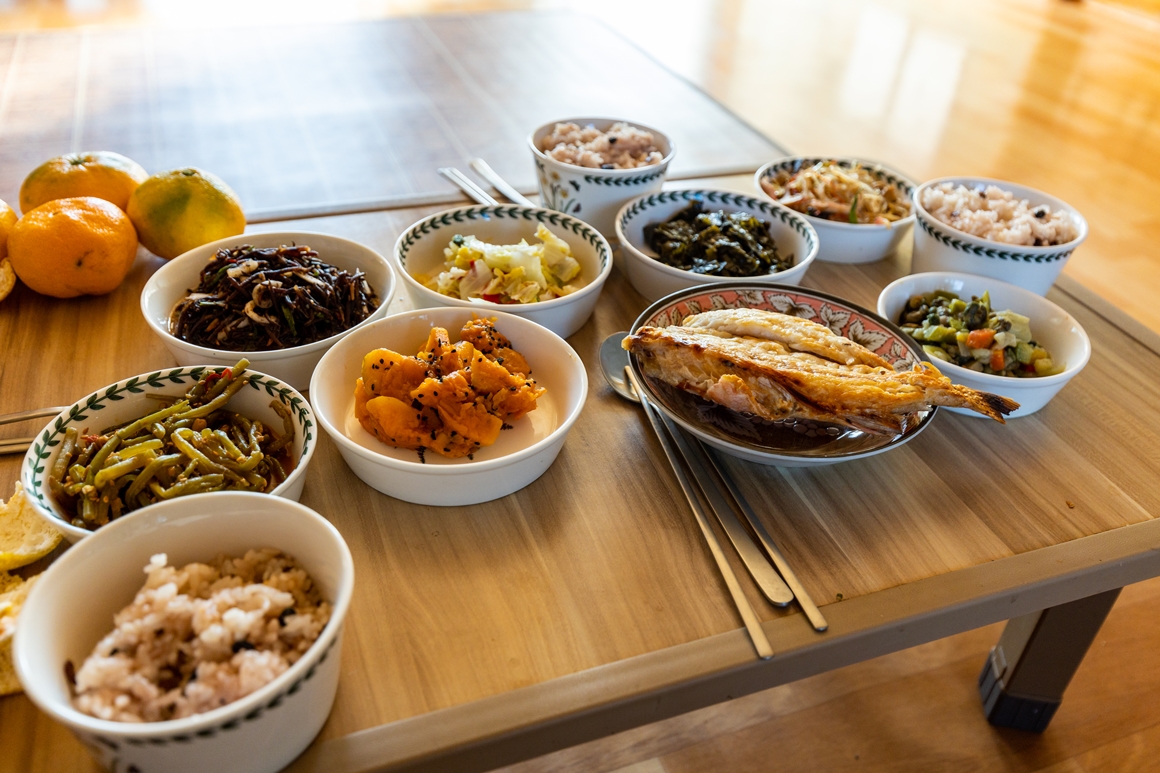 The modern minbak is almost identical to a pension, but the traditional minbak is quite different from any other experience. A traditional minbak is a bed and breakfast establishment. You are offered a room in the house of the owner and meals may also be provided for an extra cost. Minbak may be difficult to book if you do not speak Korean, as owners typically do not speak English, and reservations are mostly done by phone.
UNIQUE ACCOMMODATIONS: TRADITIONAL-STYLE HOUSE
Preserving history by restoring traditional-style houses is a growing trend on the island, and you'll find many renovated pensions that have the look and feel of traditional houses. Some are over a hundred years old, and owners have maintained much of the original architecture and building materials.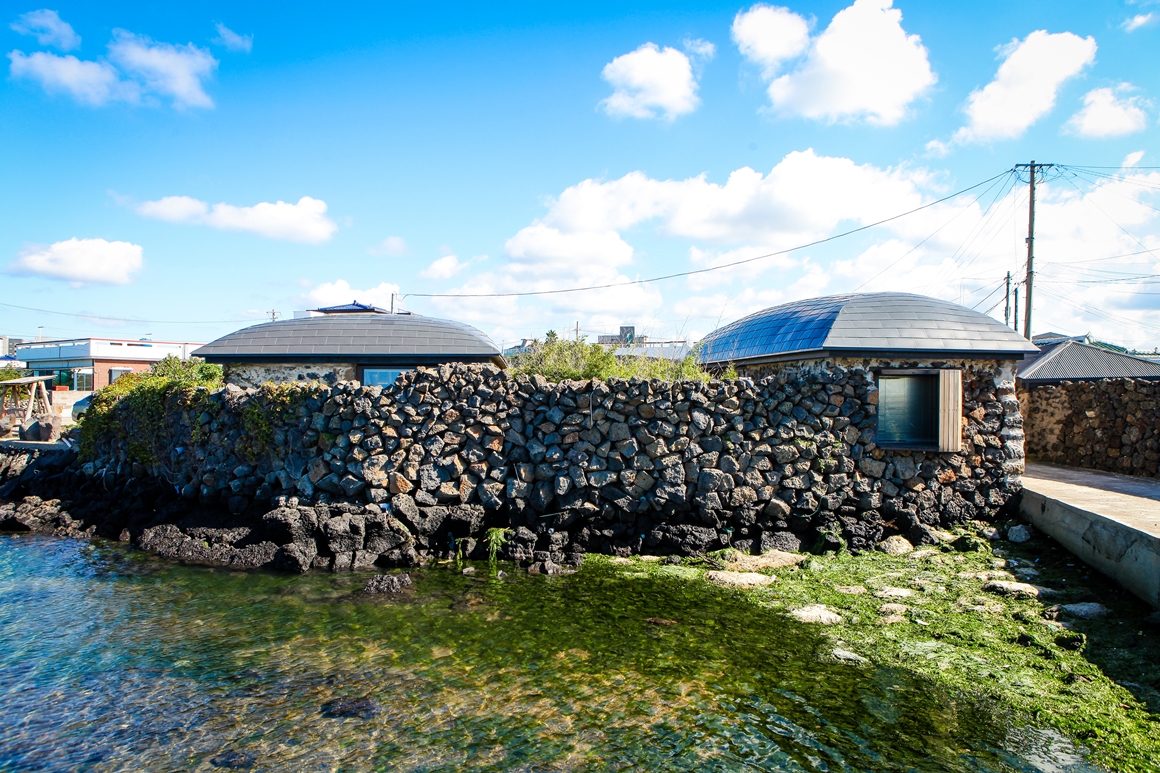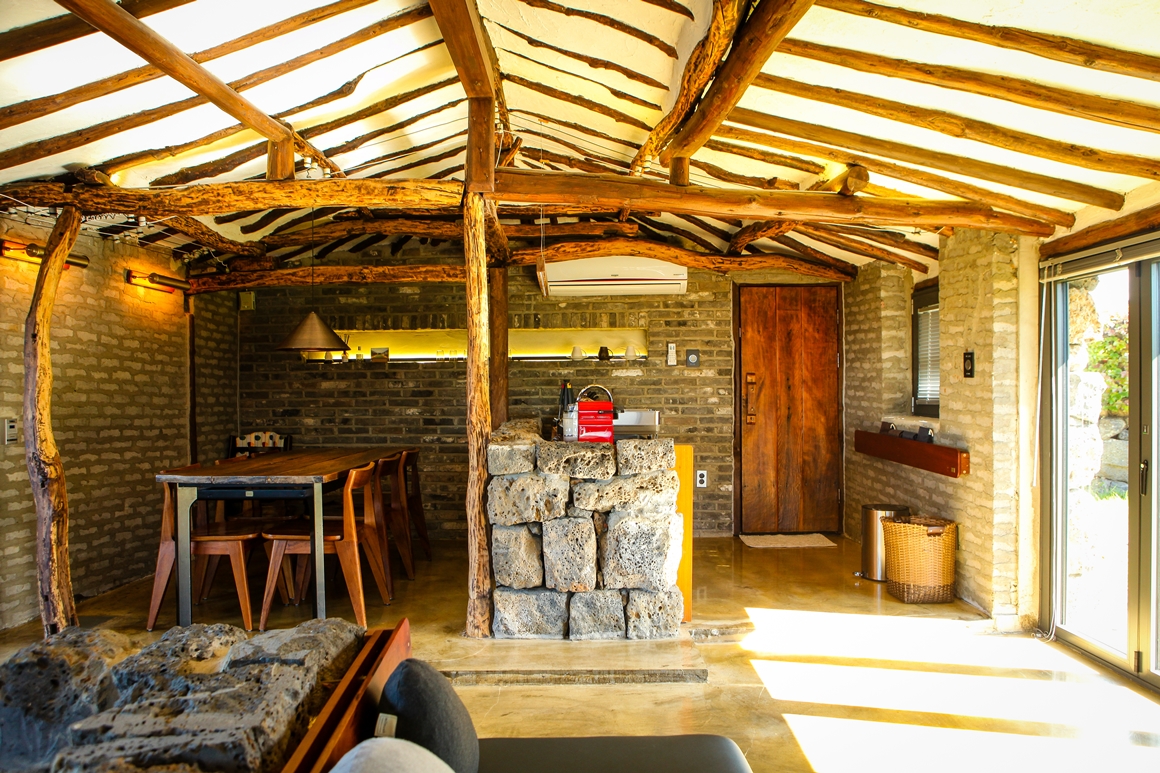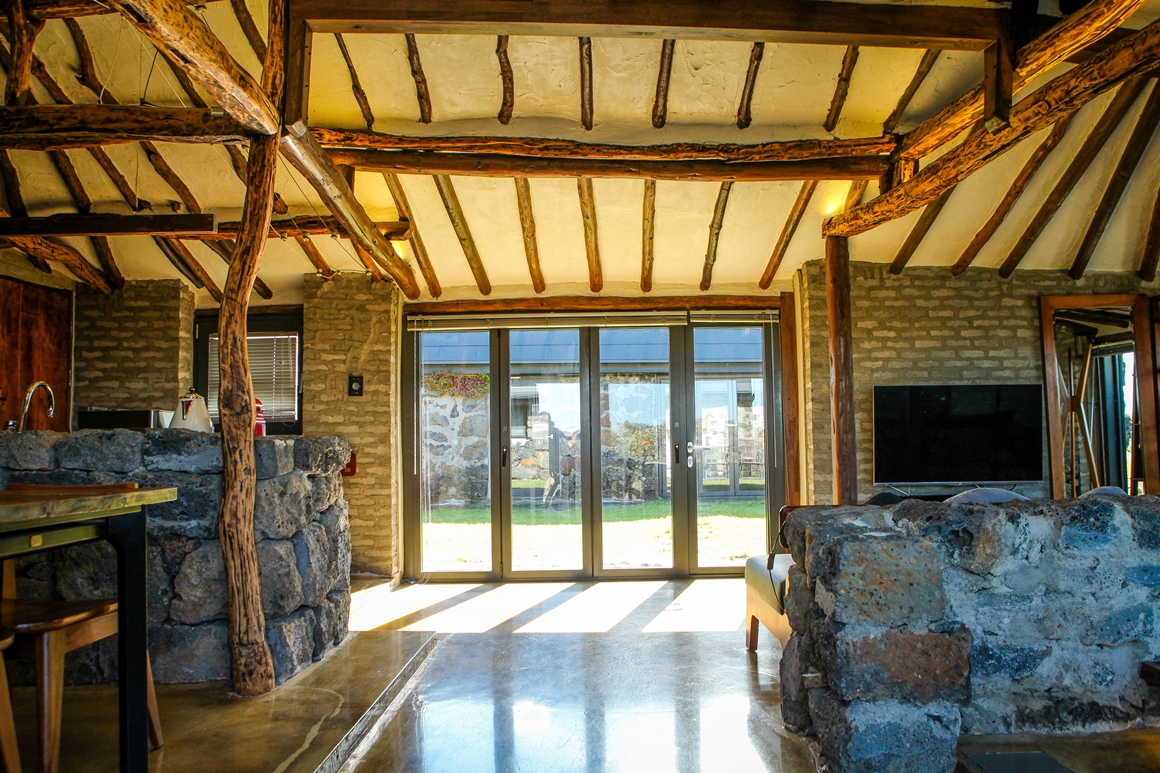 UNIQUE ACCOMMODATIONS: POOL VILLA
A very popular type of pension in Jeju is the pool villa, or a house with a private pool. Especially popular amongst families with young children, you can rent an entire house and also enjoy the convenience of having a pool all to yourself. Many pool villas also come with a hot tub, so while the kids are playing in the pool, adults can relax as they supervise.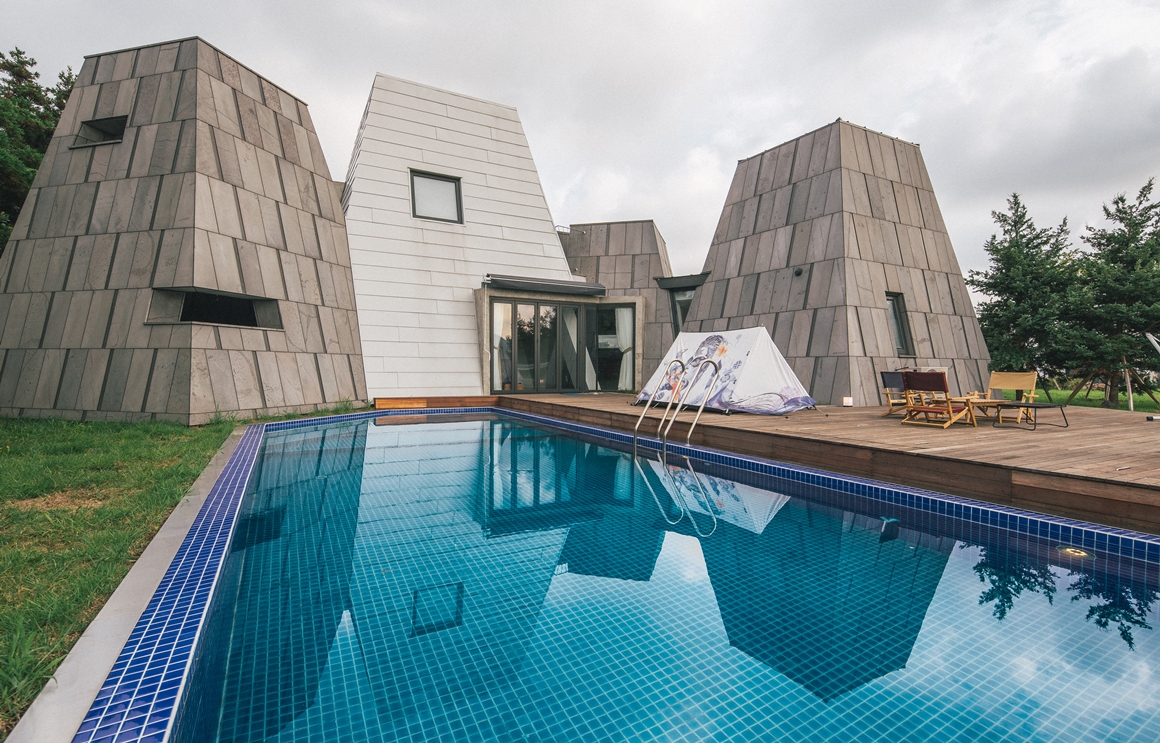 UNIQUE ACCOMMODATIONS: CAMPING & GLAMPING
Camping is widely enjoyed on Jeju Island. There are numerous campsites around the island, and you can choose to stay by the sea or in the forest under the trees.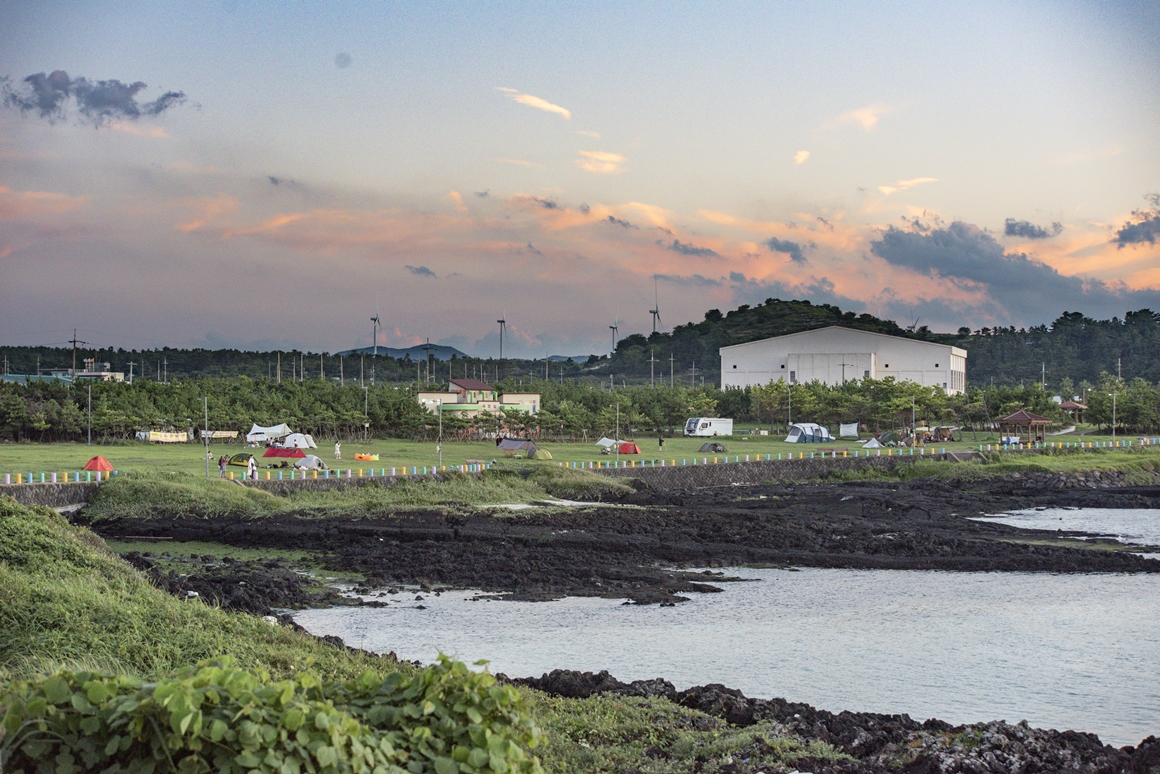 If camping is something you'd want to try, but you have no camping gear - no worries! Many privately-owned campgrounds rent out everything you need. You can choose to stay in a glammed out tent or a caravan, and they also provide grills for a barbecue under the stars.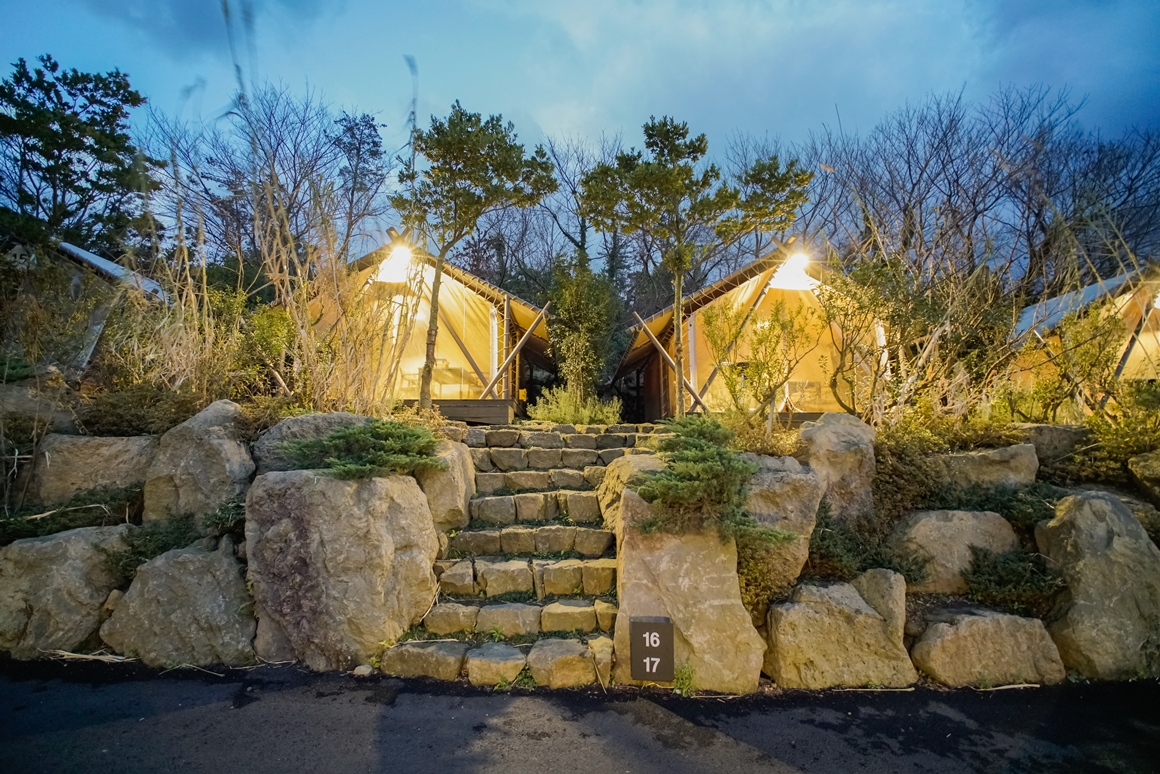 You can book a hotel room or resort directly on their website or on any site that you would normally use to make hotel reservations. Many pensions and guesthouses take reservations on their website or by phone, and you can look through the extensive lodging list that we have on our website, VisitJeju, for website address and contact information.
Notice

※ The above information was written on 2022-01-08. Please confirm the information prior to your trip.
※ Unauthorized use of the content above (text, photos and videos) is prohibited and subject to copyright by the Jeju Tourism Organization.