본문
Mae Oreum Volcanic Cone
Named for Its Resemblance to the Shape of a Falcon Sitting with Its Wings Spread Wide
Address
Gamagaheung-ro, Pyoseon-myeon, Seogwipo-si, Jeju-do
Add to wishlist

1

Like

1

Review

0

Reg itinerary

0
I visited.

0

Lookup

5,595

Share SNS

2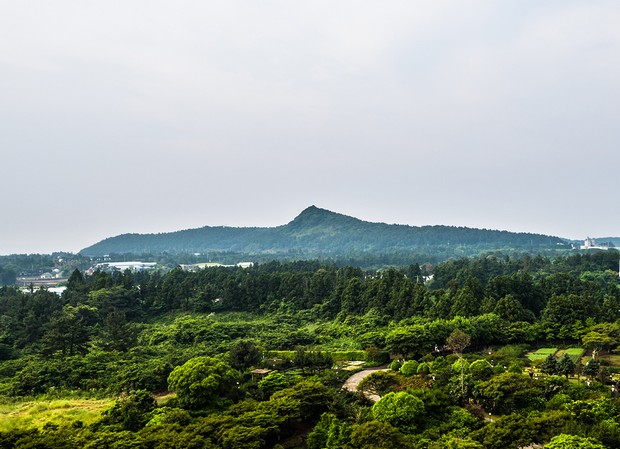 Seen from afar, the layered boulders resemble the shape of a falcon's head ready to soar. Presumed to be a phenomenon caused by a shallow sea, it is unique in that its cinder cone is inside the crater. The middle ridgeway is narrow and steep to the sides, and the view from its jagged end where the summit is gives the feeling of being atop a tower.

The scenery from here is made up of Jigwido Island of Namwon, Pyoseon Beach, and Seongsan Ilchulbong Peak. All the faces have pines and Japanese cedars, with an eroded outcrop on its summit surrounded by maranta brambles, oleasters and Emarginate Eurya.

The volcanic cone got its name because its shape is like a falcon sitting with its wings spread wide, and is made of rocks. This falcon-shaped volcanic cone is even featured in Jeju's traditional folklore.