본문
Yeonbukjeong Pavilion
A Pavilion Used to Devote One's Love and Loyalty to the King
Address
2690, Jocheon-ri, Jocheon-eup, Jeju-si, Jeju-do
Add to wishlist

0

Like

0

Review

0

Reg itinerary

0
I visited.

0

Lookup

8,283

Share SNS

3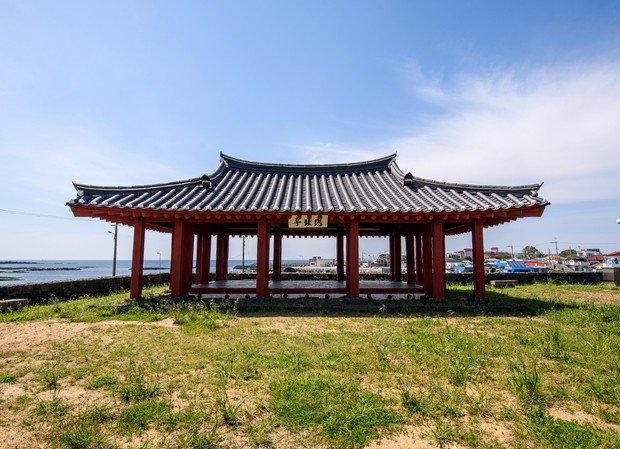 This site was designated as Jeju Special Self-Governing Province Tangible Cultural Heritage No. 3 on August 26, 1971. According to archived records, it was originally called Jocheongwan.
In 1590 (23rd year of King Seonjo's reign), the building was reconstructed and renamed Ssangbyeokjeong, and then rebuilt again with its current name Yeonbukjeong in 1599. This place used to be the entrance to Jejudo Island that many exiled people had to pass through. The exiled used to gather here, praise the king, and await good news from the capital while looking northward.
The rectangular building was built on an embankment towards the southeast. In the north side of the embankment, a giant oval-shaped fortress surrounds the building, so it is believed that the pavilion was also used as a watchtower.
The pavilion is divided into three sections from the front and two sections from the side with a relatively flat roof. Yeonbukjeong was constructed in a style similar to most of other constructions in Jejudo Island, which arranges columns and furniture by 7, and stands out for its gable roofs, which have low slopes.