본문
Ansemi Oreum Volcanic Cone (Myeongdo Oreum Volcanic Cone)
The Volcanic Cone Known as the Haven of Kim Jin-yong
Address
Gocheoni-gil, Jeju-si, Jeju-do
Add to wishlist

1

Like

1

Review

0

Reg itinerary

0
I visited.

0

Lookup

3,009

Share SNS

0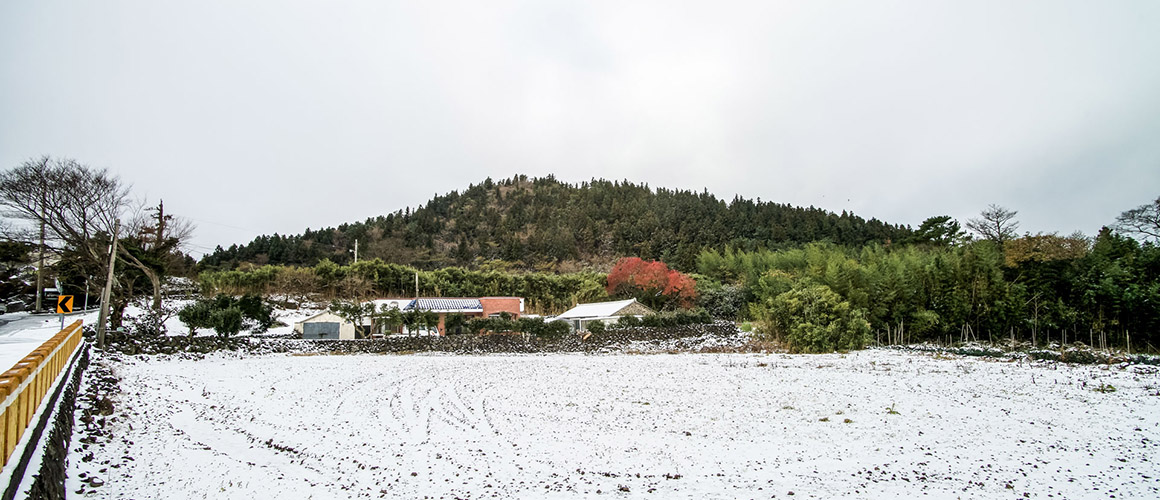 Please note that the address to this volcanic cone is not available on navigation devices. It is also lacking facilities like parking and parts of the area are on private property. Please call the Jeju Tourist Information Center (064-740-6000) if you would like details about this volcanic cone prior to your visit.


At the foot of the volcanic cone is a spring called Jorisemi Spring (Myeongdoammul Spring). Centered on the spring, the area inside (An) is called Ansemi Oreum Volcanic Cone, while the area outside (Bat) is called Batsemi Oreum Volcanic Cone. Together, these two volcanic cones are called Hyeongje Oreum Volcanic Cone or Hyeongjebong.
According to the "Jeju Guneupji", Ansemi Oreum Volcanic Cone is written as Hyeongbong while Batsemi Oreum Volcanic Cone is written as Jebong. This is based on a comparison of their heights; Hyeong means older brother, while Je means younger brother.