본문
Soesokkak Estuary
Where You Can Simultaneously Enjoy a Beautiful Valley and the Ocean
Address
Hahyo-dong, Seogwipo-si, Jeju-do
Add to wishlist

65

Like

65

Review

142

Reg itinerary

0
I visited.

3

Lookup

163,017

Share SNS

99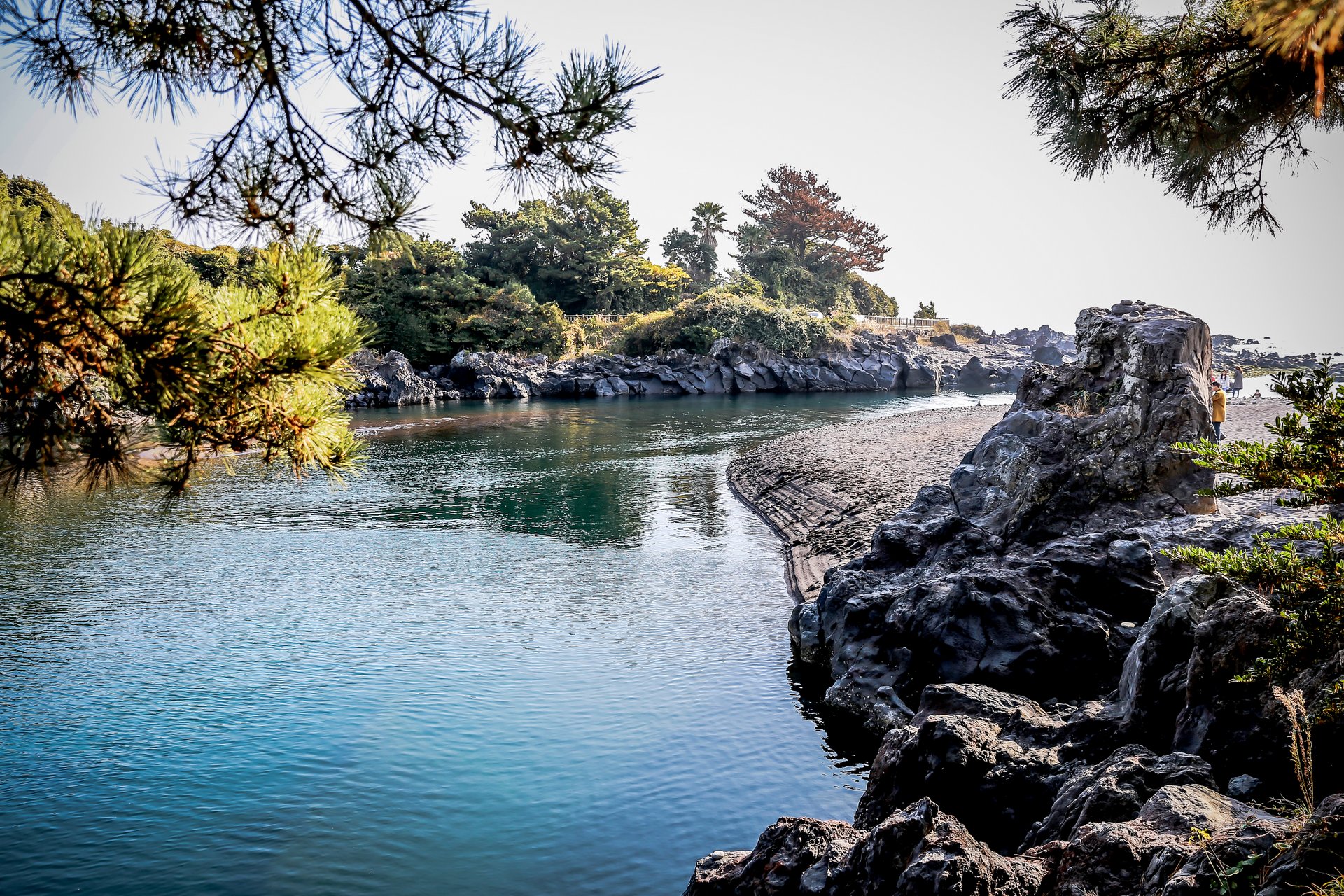 Soesokkak Estuary, located at Hahyo-dong, Seogwipo-si, Jeju-do, used to be called "Soedun" because it looked like a cow lying down. But the name was changed due to the creation of a deep puddle that was formed from freshwater from Hyodoncheon Stream and saltwater.

The "Soe" in "Soesokkak" means cow in Korean, while "So" means puddle and "Kkak" means the edge.

Soesokkak Estuary is a valley formed by flow of lava, and its geography is just as unique and interesting as its name implies.

Soesokkak Estuary is also one of the "Hidden Sceneries of Seogwipo Chilsimni," and the harmonious view of strange rock formations and pine tree forests is visually stunning.

There is also a famous raft called "Teu", which you can ride on to admire every nook and corners of Soesokkak Estuary.

On the raft, you pull the rope to pass through the crystal clear water, letting you enjoy the exotic view of the interesting array of rocks.