본문
Yeongcheonak Volcanic Cone (Yeongcheon Oreum Volcanic Cone)
Yeongcheonak Volcanic Cone, Where You Can Refresh Your Mind and Body with Beautiful Words and Phrases
Address
652 516-ro, Seogwipo-si
Add to wishlist

0

Like

0

Review

0

Reg itinerary

0
I visited.

0

Lookup

3,757

Share SNS

4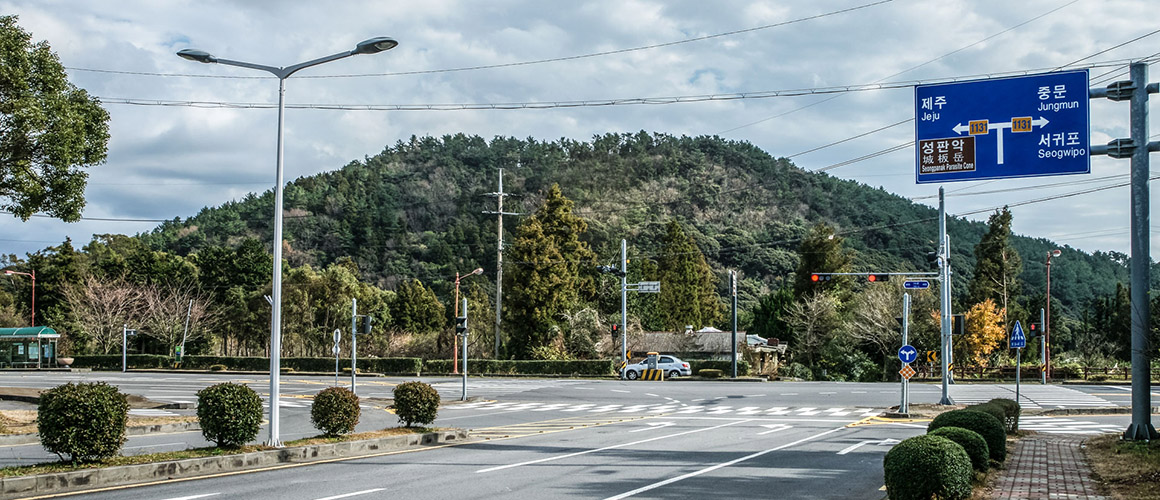 Yeongcheonak Volcanic Cone is located southeast of Seogwipo Industry Science High School in Yeongcheon-dong, Seogwipo-si. It is across Hyodoncheon Stream from Chik Oreum Volcanic Cone.

The volcanic cone is called Yeongcheon Oreum Volcanic Cone as it represents the region, Yeongcheon-dong. The summit of the volcanic cone has a round crater that opens to the southeast. The vicinity of its base is covered in a deep subtropical forest while Hyodoncheon Valley boasting magnificent scenery flows surrounding the mountain.

Hills near the valley grows a colony of Cinnamomum camphora. There are also thick evergreen forests of Siebold's chinquapin and Cleyera japonica, and the Ardisia Crenata grows naturally underneath the shadow of the forests.

- Origin and Etymology of Volcanic Cone's Name: Hyodoncheon Stream was called Yeongcheoncheon Stream or Yeongcheon Stream in the past. The volcanic cone was named Yeongcheon Oreum Volcanic Cone because Yeongcheonsa Temple was located on it and Yeongcheon Stream flowed near its base.