본문
Myosanbong Volcanic Cone (Goesalme)
Shaped Like a Cat Lying Down
Address
2723, Gimnyeong-ri, Gujwa-eup, Jeju-si, Jeju-do
Add to wishlist

1

Like

1

Review

1

Reg itinerary

0
I visited.

0

Lookup

3,417

Share SNS

0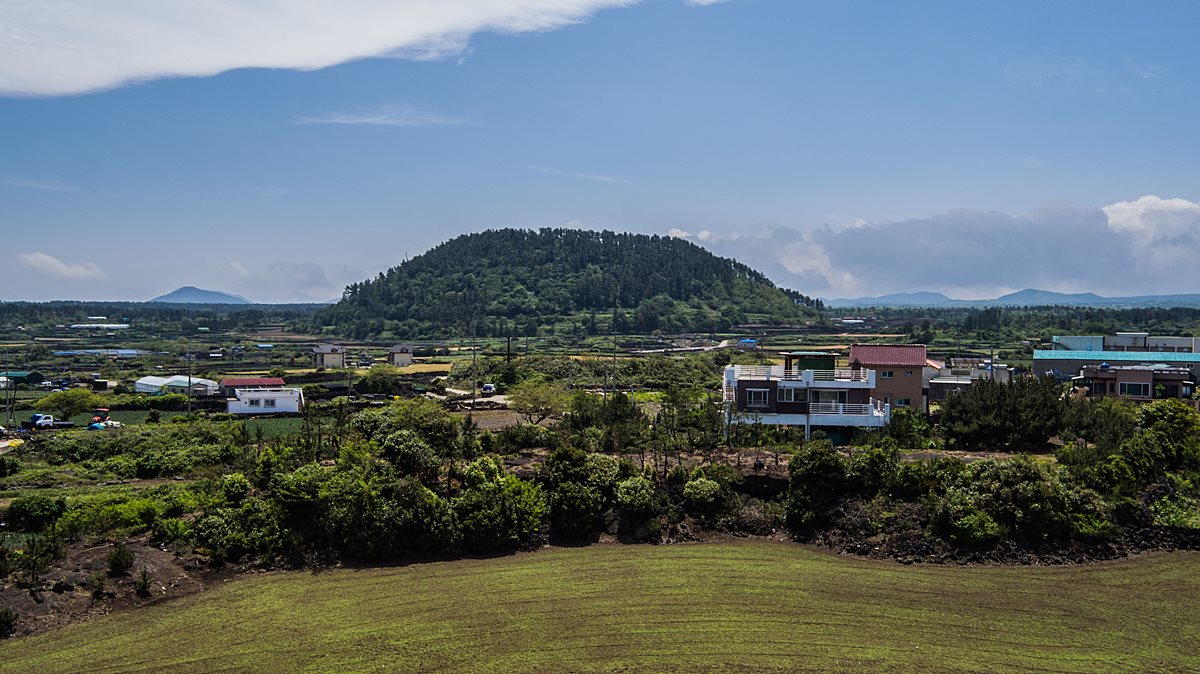 This volcanic cone is located approximately 1km to the south of Ilju Road, Seogimnyeong-ri, Gujwa-eup. It neighbors Ipsanbong Peak, which stands to the northeast on Donggimnyeong-ri, and there is a cement pavement that leads from the farm road to the west of Gimnyeongjiseo to the foot of the volcanic cone.

When seen from Ilju Road, the ridge is arched like a cat's spine, and the volcanic edifice has a horseshoe-shaped crater that is open towards the opposite southern direction (in the direction of Hallasan Mountain).

At the southern foot of the mountain is a stonewall for an altar that held rites to pray to the gods of the sky and earth for the village's good health, peace, and prosperity.

Pine trees make up the majority of the forest that covers all slopes of the volcanic cones, with acacia trees growing alongside thickets. Ardisia Crenata, Daphne Kiusiana, Calanthe Coreana, and Cymbidium Goeringii all grow naturally underneath the forest. Farmland has been created inside the crater and around the volcanic cone.

※ Origin of Volcanic Cone's Name - The volcanic cone is called Goesalme (Goesalmi) by local villagers, either due to its shape, which resembles a cat lying down, or because it was believed that cats lived in the volcanic cone. This meaning has been borrowed for the Chinese notation, which is written as Myosan, Myoak, or Myosanbong.