본문
Lounge 38
With a beautiful view of Jeju's skyline, Lounge 38 serves sweet desserts and coffee in the afternoon and transforms into a stylish lounge in the evening.
Address
12 Noyeon-ro, Jeju-si
Add to wishlist

0

Like

0

Review

0

Reg itinerary

0
I visited.

0

Lookup

1,405

Share SNS

0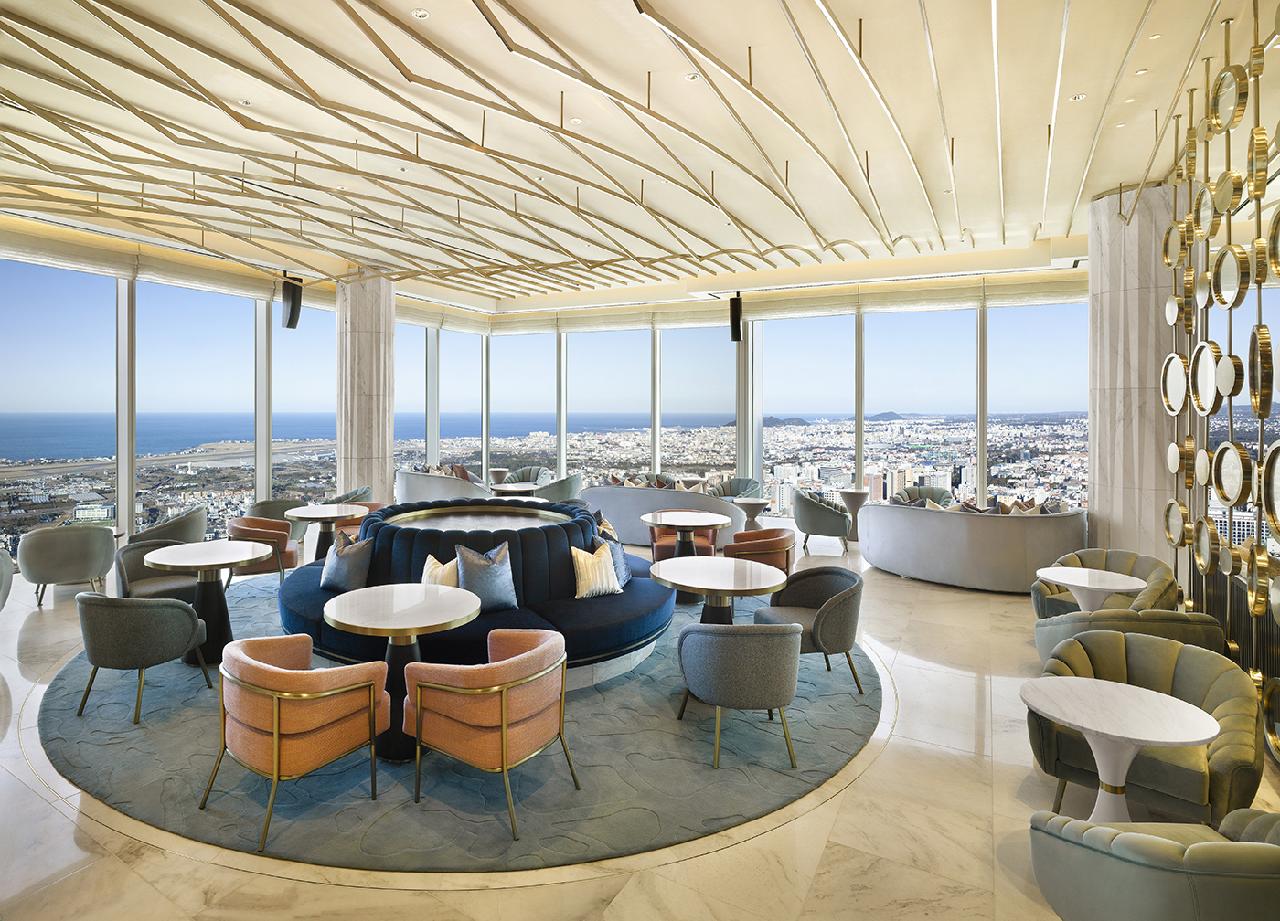 Lounge 38 is located on 38/F at Grand Hyatt Jeju in Jeju Dream Tower. The lifestyle of chic starts at Lounge 38 with an afternoon soiree of gourmet coffee and delectable pastries, lounging on top of the world with breathtaking views of Jeju island. As the day evolves with the setting sun, the lounge morphs into a clubby lounge bar with sleek live DJ sets. Our in-house mixologists will delight you a specialty cocktail with artistic showmanship. Imbibe and indulge as the night progresses – on top of the world, with the world at your feet.