본문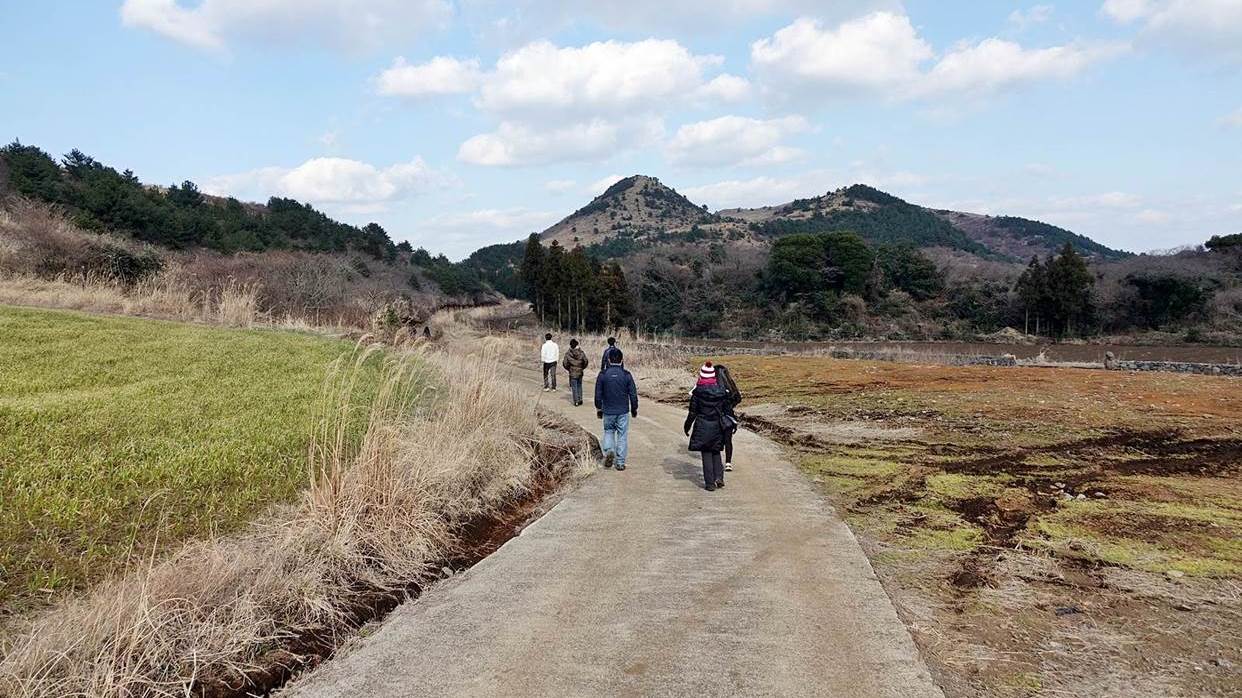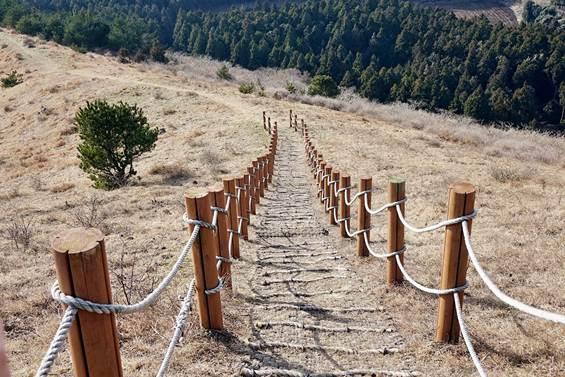 Despite being a hybrid volcanic edifice, the volcanic cone's overall shape is that of a horseshoe-shaped crater that is open to the southwest.
It is a rare hybrid volcanic edifice with funnel-shaped circular craters (2) and a horseshoe-shaped crater that looks like a straw basket, and looks quite different from other volcanic cones.
Most of the slopes are steep, though the northeastern slope is relatively gradual and has a small path that can be used to go in any direction.
There are 4 distinct peaks at the summit, and the main peak is the pyramid-style peak to the west.
The western foot of the volcanic cone runs along the path on the side of the hill and meets 'Munseoki Oreum Volcanic Cone', and going through Munseoki Oreum Volcanic Cone will lead to a view of the second funnel.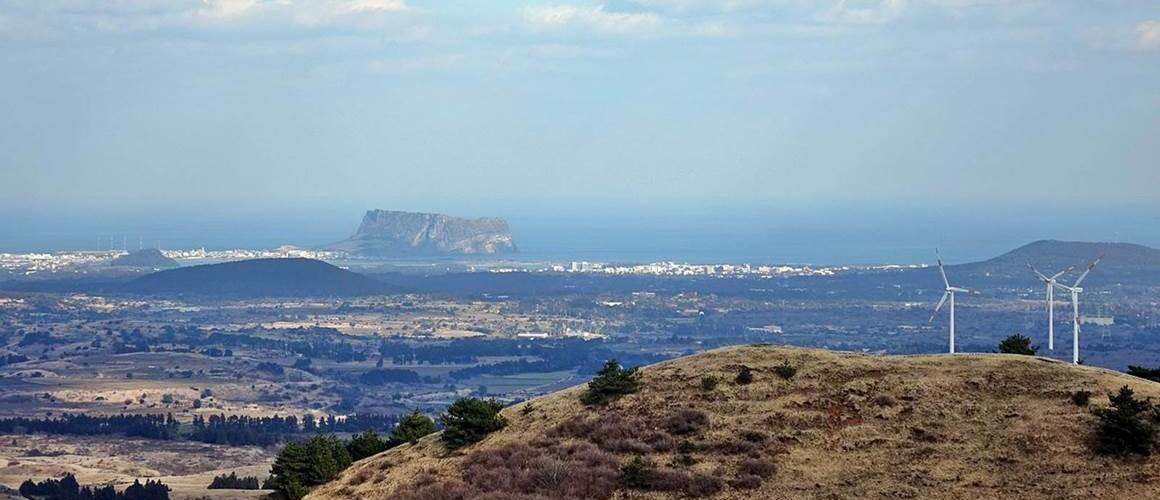 The eastern region, which goes from the southwestern foot to the northeastern foot, has a continuation of hills and forms a jagged intense curve, with the foot being scattered with countless Oreumsaekki (Iryugu).
It is a sight comparable to that of looking down on the crowded group of parasitic cones from the top of Hallasan Mountain.
Geomi Oreum Volcanic Cone's name originates from the fact that it looks like a spider's (Geomi) web, as its slopes are round and have hilly layers that spread from the mountain top in all directions.
It is also assumed that the many strands of the ridges evoke the image of a spider itself.
Other names for the volcanic cone include Donggeomeun Oreum Volcanic Cone, Donggeomeunak (東巨文岳), Donggeomunak (東巨門岳), and Donggeomuniak (東巨門伊岳).
Because there is already a Geomeun Oreum Volcanic Cone to the west in Songdang-ri, that cone is called Seogeomeun Oreum Volcanic Cone while Geomi Oreum Volcanic Cone is called Donggeomeun Oreum Volcanic Cone.
Seogeomeun Oreum Volcanic Cone covers the border of Jocheon-eup, while Donggeomeun Oreum Volcanic Cone is located on the border of Seongsan-eup and Pyroseon-myeon.
It is known as 'Donggeomeun Oreum Volcanic Cone' or Donggeomeuni (Oreum Volcanic Cone) to distinguish itself from 'Seogeomeun Oreum Volcanic Cone' in Seonheul-ri, Jocheon-eup, as one is in the east (Dong) while the other is in the west (Seo).
This name originates from is black (Geomun) color, and it is also known as 'Geomi Oreum Volcanic Cone' because it looks like a black spider.