본문
Hallasan Soju Factory
Enjoy the history, manufacturing process, and sample Jeju's own alcoholic beverage.
Address
555 Hallim-ro, Hallim-eup, Jeju City
Add to wishlist

1

Like

1

Review

0

Reg itinerary

0
I visited.

0

Lookup

15,068

Share SNS

19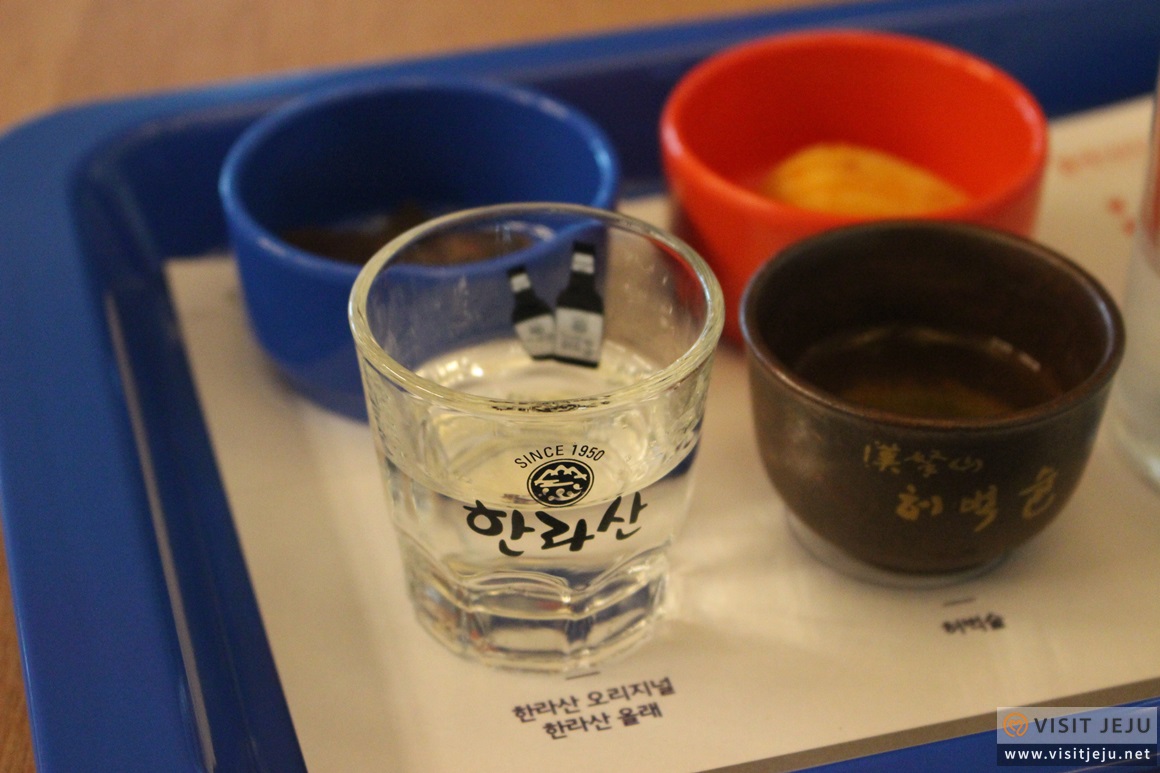 The tour of the Hallasan Soju Factory takes you on a journey of its 70 years history and gives you a chance to see just how this traditional Korean alcoholic beverage is made.

A display of the different bottle designs over the years gives one an interesting perspective on the history of the product.

Since this is a working factory, you can see all sorts of shiny equipment and packing boxes stacked all around — this makes for an excellent background for your selfies. There is a tasting component to the tour program, but if you prefer to avoid alcohol there are citrus juices and teas as alternatives.

The Hallasan Soju gift shop sells a number of branded items and souvenirs related to soju and Jeju Island. It is open from 13:00 to 17:00.

On the roof of the factory is an open-air garden for visitors. This large rooftop space is brightly decorated and has magnificent views of the sea and Biyangdo Island.

Reservations for the factory tour can be made through the company's website. Minors must be accompanied by an adult. Note: the tour is only offered on Fridays, Saturdays, and Sundays beginning at 13:00, 14:00, 15:00, and 16:00. You will receive a complimentary postcard at the end of the tour.