본문
Hwanggeumgul Lava Tube (Hallim Park)
A Well-Preserved Cave Maintained as Natural Monument 236
Address
300, Hallim-ro, Hallim-eup, Jeju-si, Jeju-do
Add to wishlist

0

Like

0

Review

0

Reg itinerary

0
I visited.

0

Lookup

11,993

Share SNS

2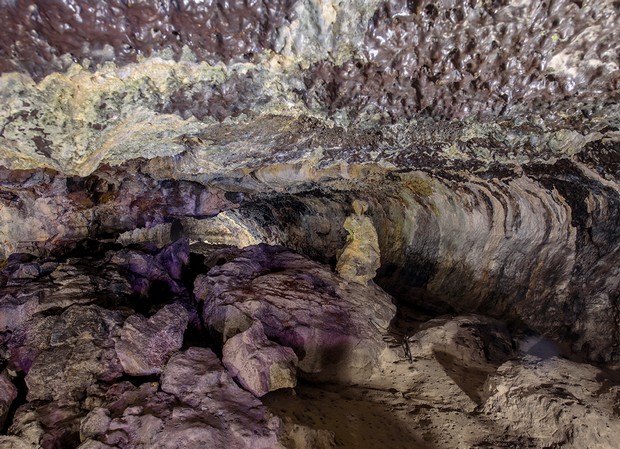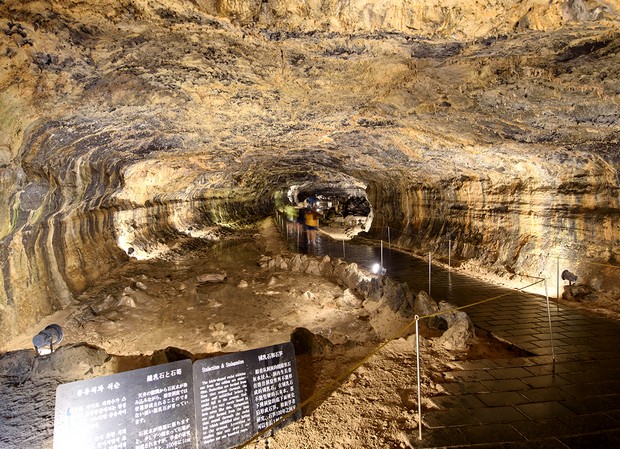 Hwanggeumgul Lava Tube was designated as Natural Monument 236 in 1971, alongside with Hyeopjaegul Lave Tube and Socheongul Lave Tube. The total length of the cave is about 180m. The tube stretches to both the east and west. The east tunnel has sunk due to weathered seashells approximately 50m in. The west tunnel is about 2m - 3m high, 7m - 15m wide, and 100m long.
The end of the west lava tube has sunk due to weathered seashells but the strike suggests that it is connected to Ssangnyonggul Cave. There are many stalactites hanging from the ceiling, and you can see black basalt around the root of the stalactites, which makes for a unique sight. Lime powder and melting that falls from the ceiling coagulates with the weathered seashells on the ground and makes dents on the ground. The surfaces of these dents are also covered with lime.
On the walls and the ground, there are many stalagmites, Donggul Podo, and Kongaldol, so it looks like a stalactite cave. It is protected and cared after as permanent preservation cave due to its perfection as a well-preserved lava tube and its uniqueness.