본문
Top 10 Sites in Jeju for December

We've worked hard this year. Let's go to Jeju to 'take a good rest' this December!

Let's look back on the past year. Moments of achievement, a mix of agony and delight, pass through our mind like a panorama. We gave it our all, so now we need to recharge. Let's take our moment and end the year in Jeju, an island of both luxury and innocence. Like a soothing song after a rough day, empty your mind of troubles, and fill it up again with the whisper of the island, "Poksaksogasuda" ("Thank you for your hard work" in the Jeju language).
Sweet Finish to a Busy Year
Sunset Festival Haeneomi Attractions
Do you want to put an end to your eventful year with a nice sunset, and welcome the new year with a bright face? Then visit one of the sunset attractions in Jeju! There is the Haeneomi (Sundown) Festival in Dongil-ri, Daejeong-eup, on the west side of Jeju, where village residents celebrate together. Here you can find warm food and affection, and "burning the moon house" is fantastic to watch. The sun going beneath the horizon at Gangjeong Port or setting behind Hallasan Mountain as seen from Pyoseon Beach are also recommended. From the sunset at Halla Eco-Forest Observatory, looking down over Gwantalseom Island and Bogildo Island, to the sunset on Chagwido Island, where there is a panoramic view from Suwolbong Peak Octagonal Pavilion, to the sunset of Sarabong Peak, with its 100-year-old lighthouse, there is no shortage of locations to choose from! Soothe yourself with the beautiful Jeju sunset, and calmly prepare to greet the year 2020.
▸ Haeneomi Festival in Dongil-ri, Daejeong-eup: Front yard of the multipurpose meeting hall in Dongil-ri, Daejeong-eup / December 28, 2019
▸ Pyoseon Beach: Pyoseon-ri, Pyoseon-myeon, Seogwipo-si
▸ Gangjeong Port: 4965-1, Gangjeong-dong, Seogwipo-si
▸ Halla Eco-Forest (Observatory): 2596, 516-ro, Jeju-si
▸ Suwolbong Peak: Gosan-ri, Hangyeong-myeon, Jeju-si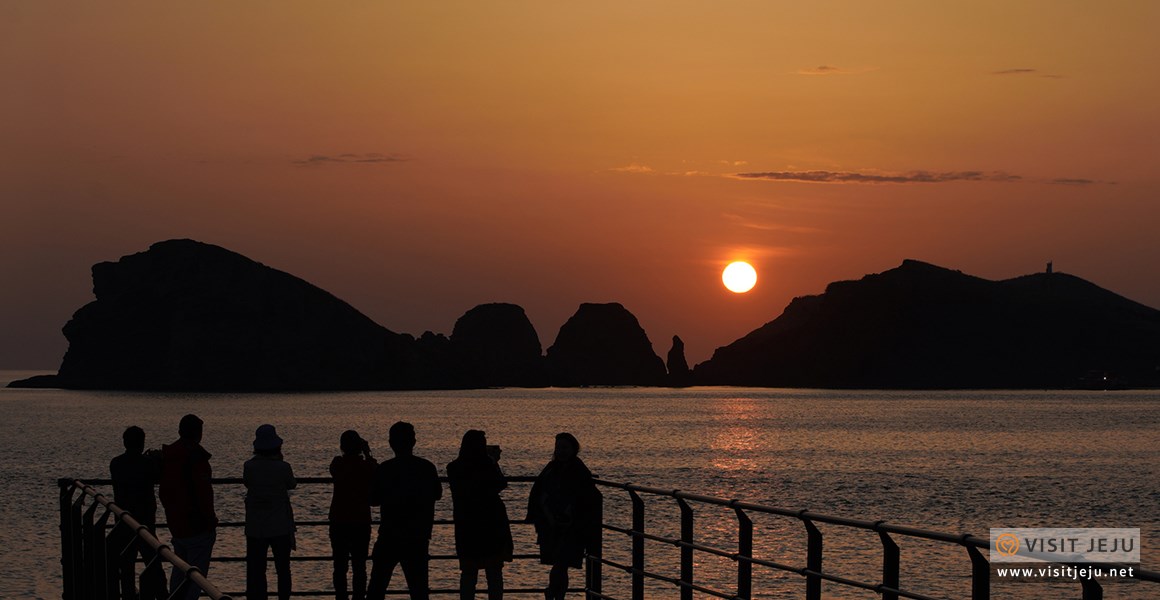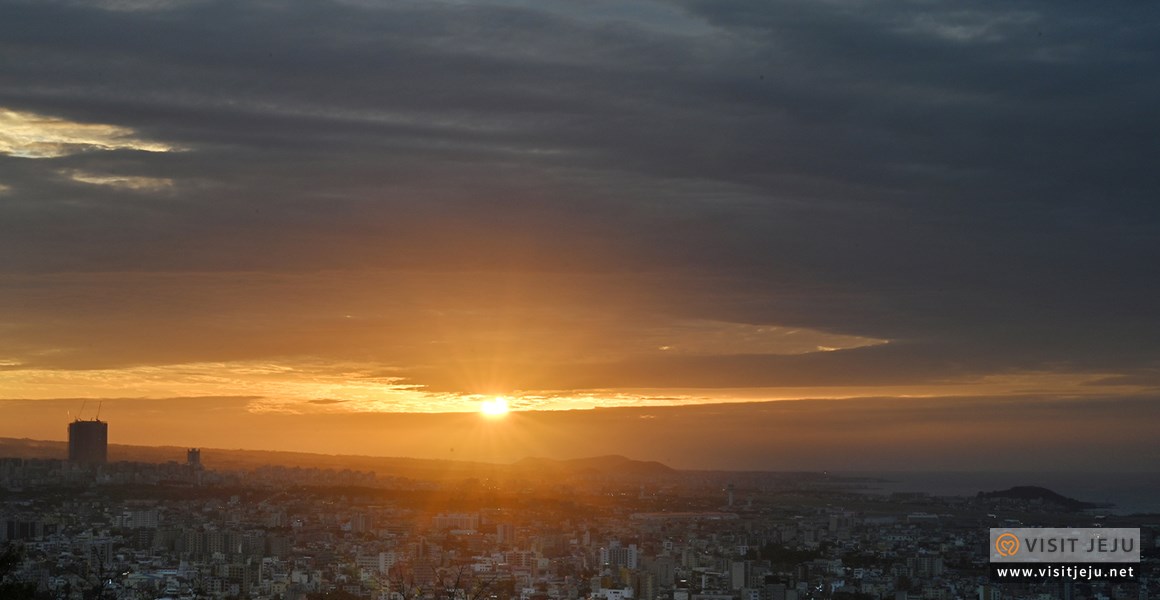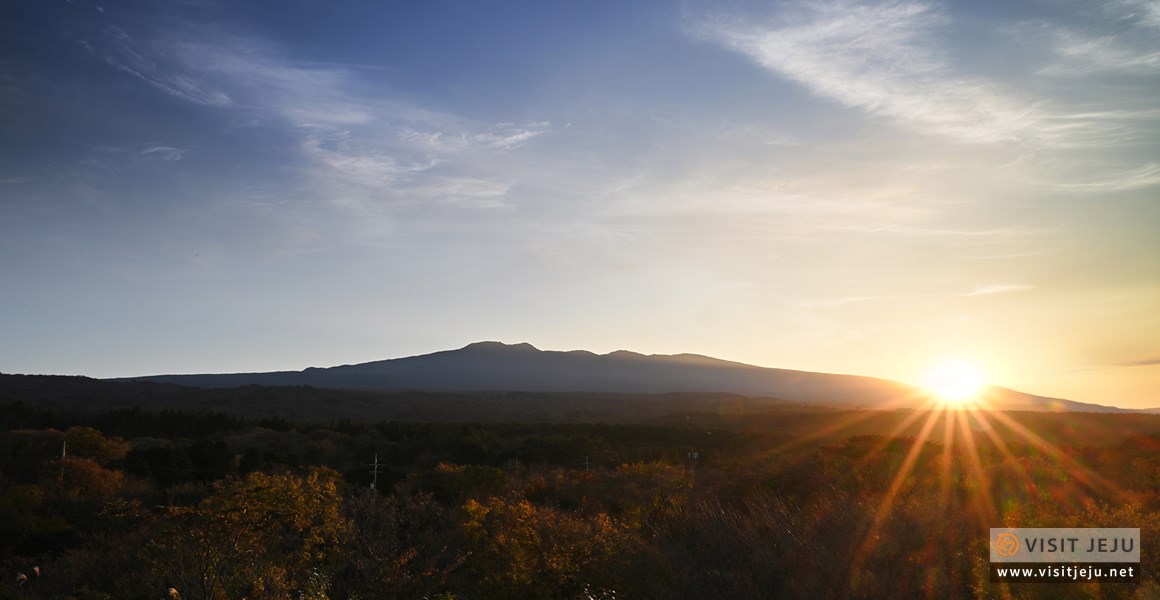 Winter in Jeju, Looking for an Enjoyable and Happy Rest
Jeju Winter Festival, Christmas Markets
The Jeju Winter Festival will take place in the Eorimok area of Hallasan Mountain from December 21. A variety of activities, such as sledding, curling, and traditional yut and tuho games are available and photo zones will be set up. Let's enjoy winter in Jeju with our family or loved ones. Christmas markets open up all over the world ahead of Christmas. In Jeju, you can find a Christmas market at the Christmas Museum. It opens every day in the lead-up to Christmas, offering handcrafted goods, artwork, artisanal food and desserts, and activities for children. The market opens from 4 p.m. to 8 p.m. everyday. But on December 24 and 25 it opens at 10 a.m., and a parade is held at 8 p.m. The Christmas seals for this year contain the Jeju diving women (haenyeo) culture. Let's help promote haenyeo culture, as well as contribute to the eradication of tuberculosis, by purchasing Christmas seals. In addition to the above, various Christmas events take place around the island in December, making it a great place to go for a rest!
‣ Eorimok Square in Hallasan Mountain: 2070-61, 1100-ro, Jeju-si (Jeju Winter Festival December 21 ~ January 19)
▸ Weihnachten Christmas Museum: 456, Seogwang-ri, Andeok-myeon, Seogwipo-si
▸ Christmas Seal of the Korean National Tuberculosis Association: www.knta.or.kr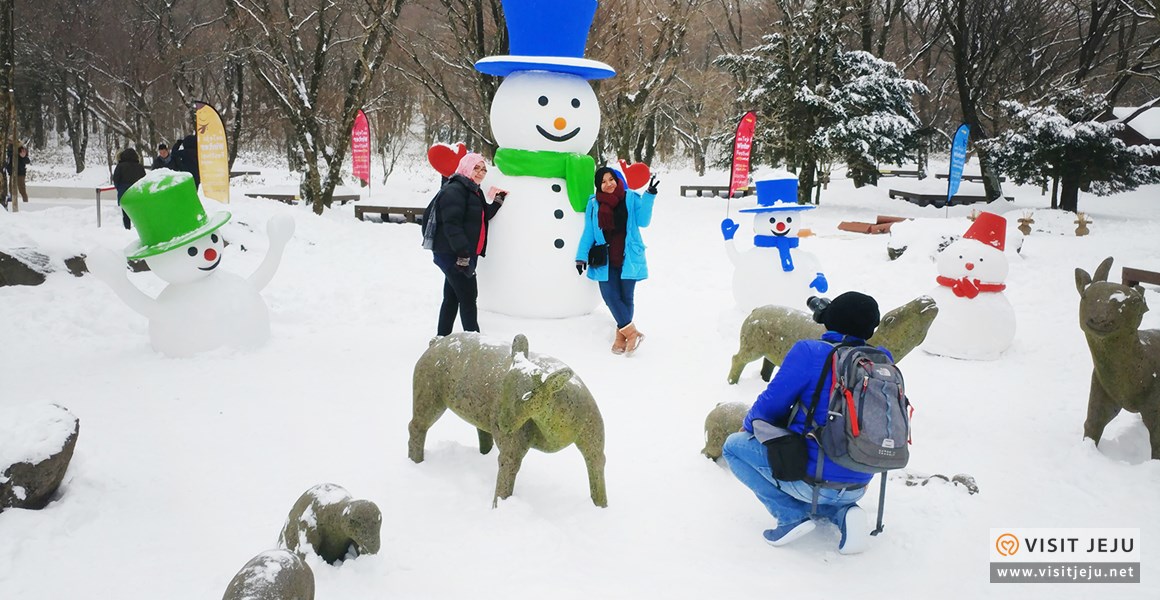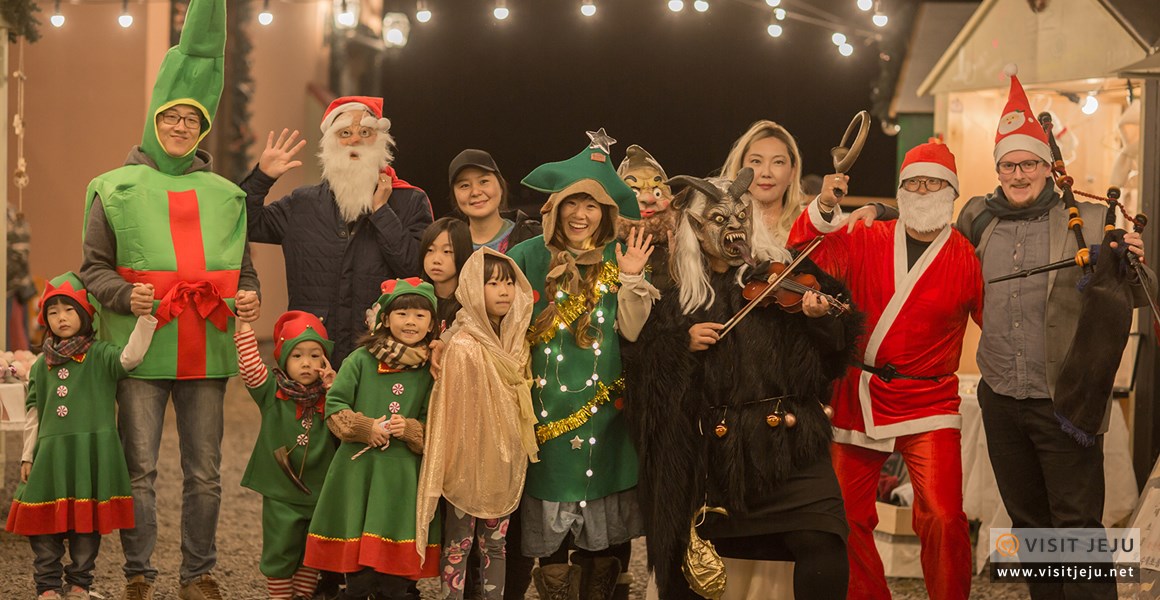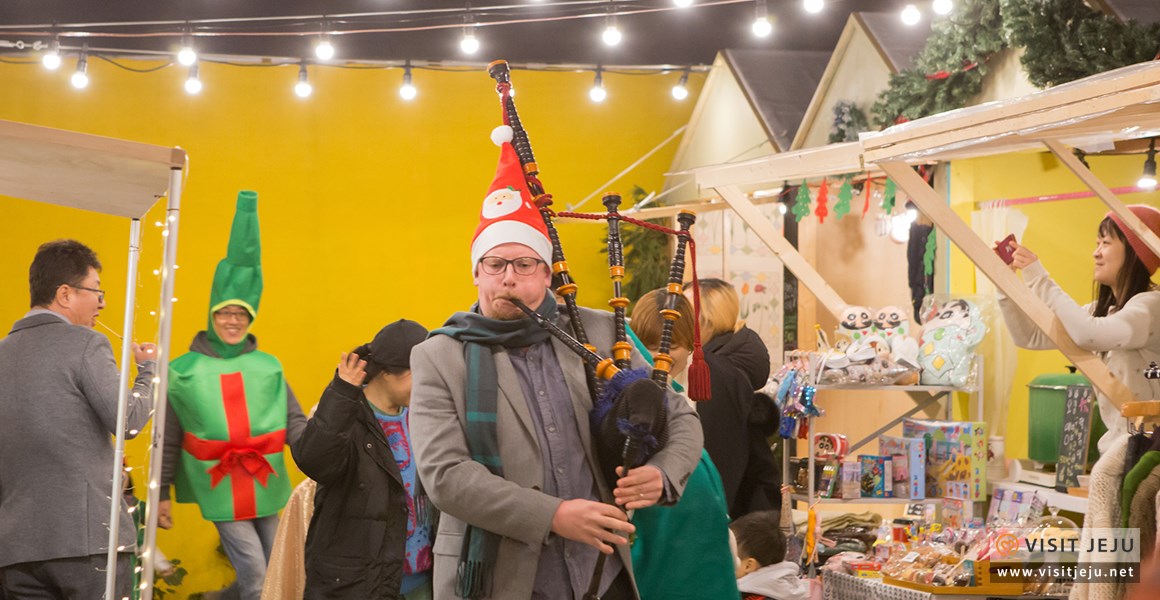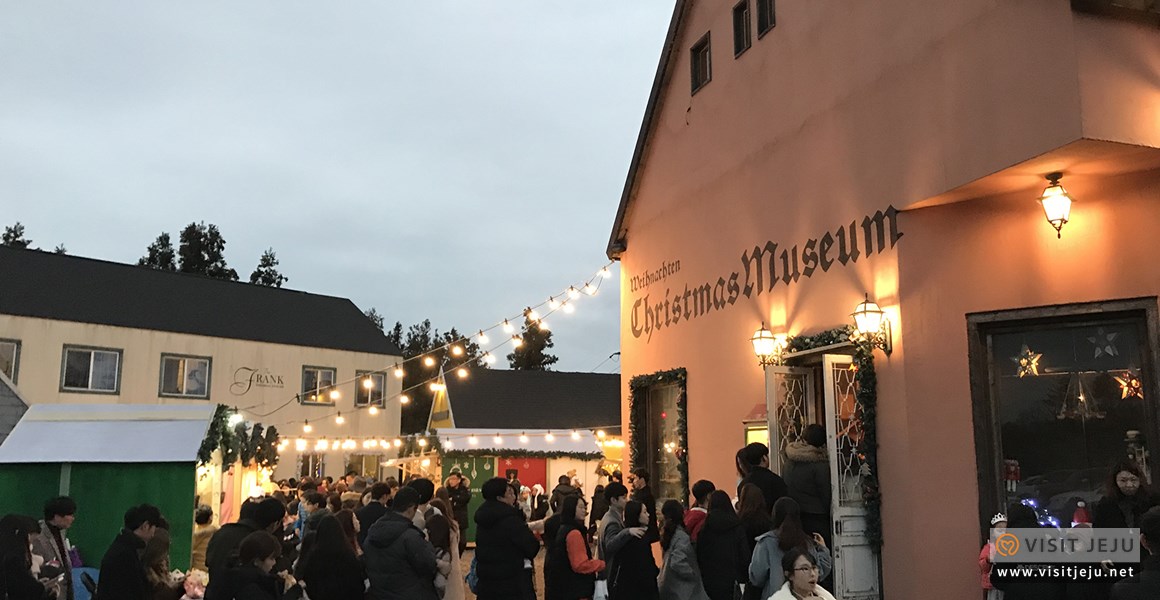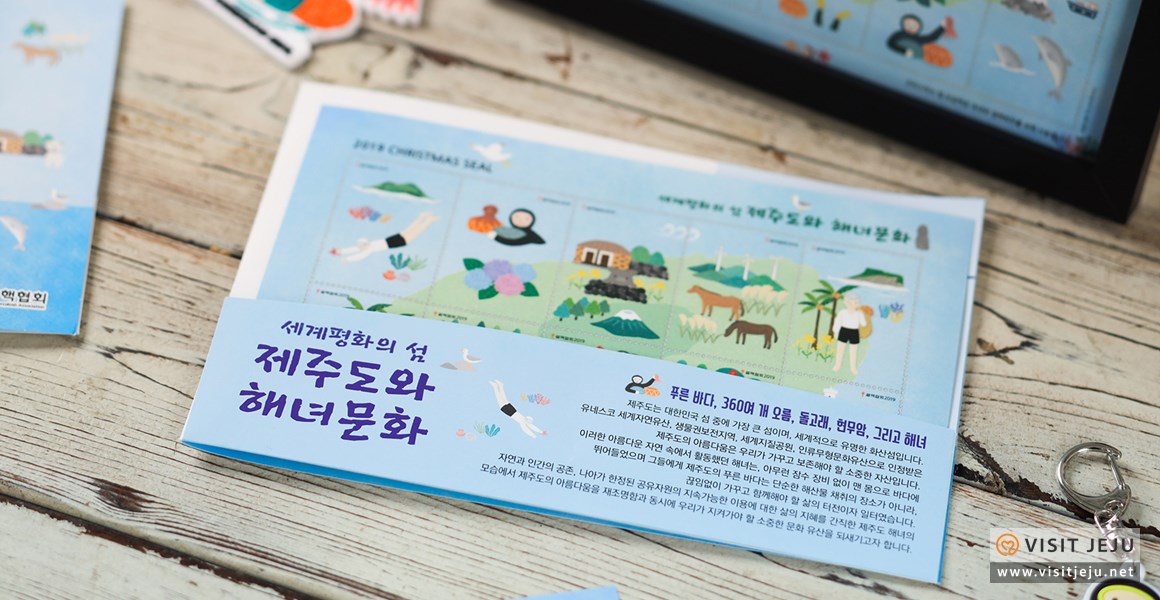 Mysterious Stories of Jeju, Flow on the Road
Myth & Legends Trail in Jeju
This place demonstrates why Jeju is known as "The island full of myths and a great place to walk"! The Myth & Legends Trail in Jeju, "Sinnarak Mannark," was created as a leisure destination, consisting of a total of five courses and 14 sculptures whose shapes reflect Jeju. Along the red sand road, Gotjawal forest, and the stonewall walkway, visitors are guided through representative myths with sculptures and signs. All courses, whether those of 30 minutes or one hour, help you easily feel the life of people in Jeju. From the birth of the island to its interesting stories of Gods including love, pain and even a love triangle, let's step into the stories that have long been flowing on Jeju.
‣ Myth & Legends Trail in Jeju: Seogwang-ri, Andeok-myeon, Seogwipo-si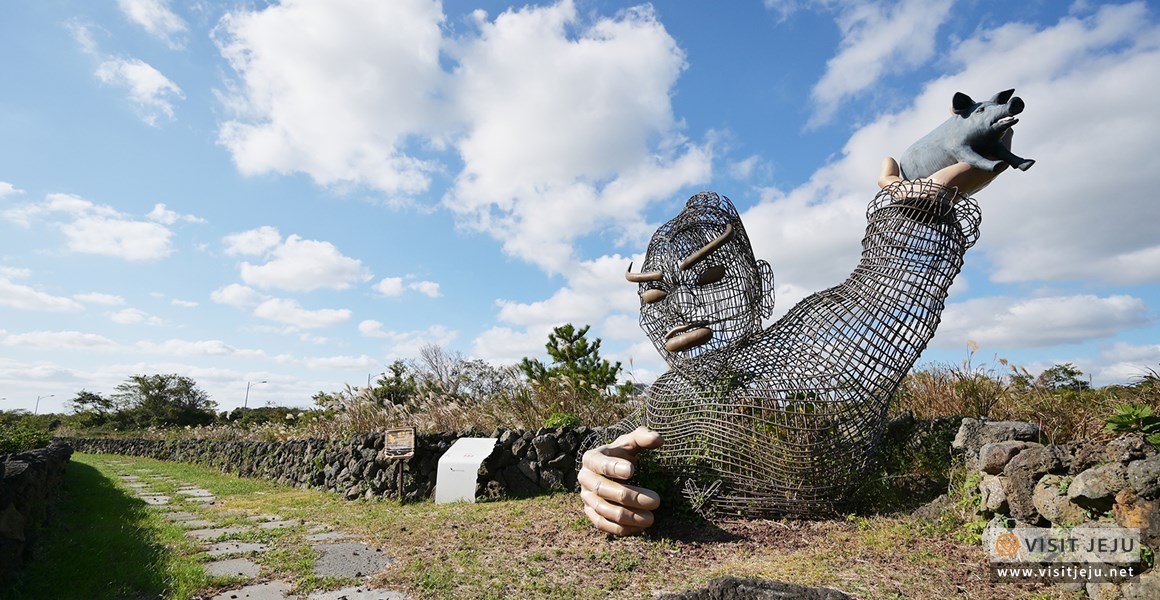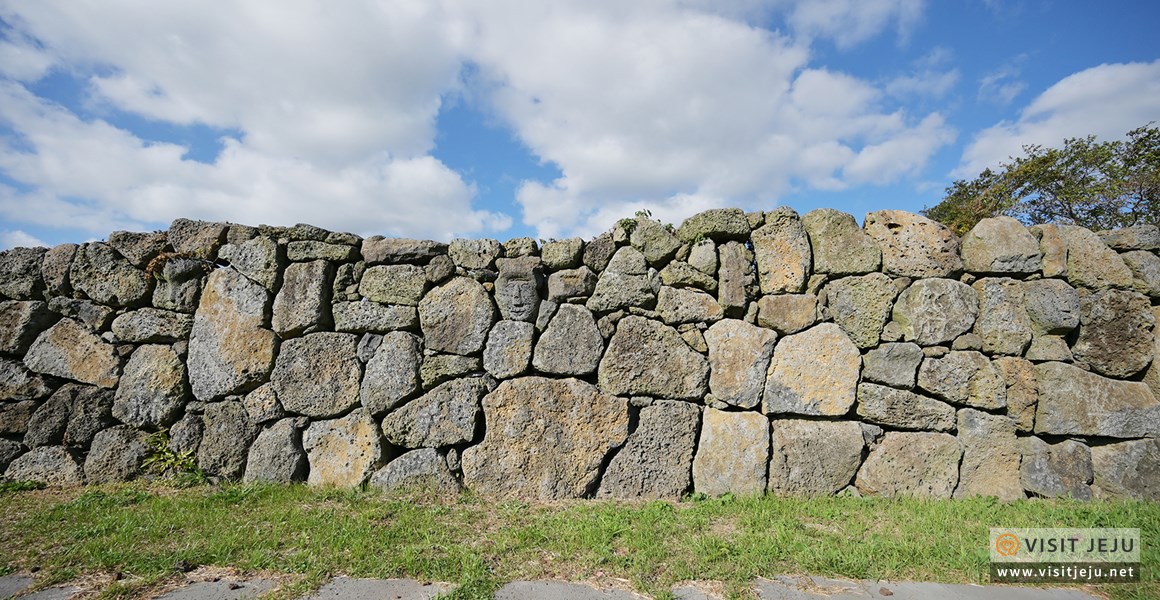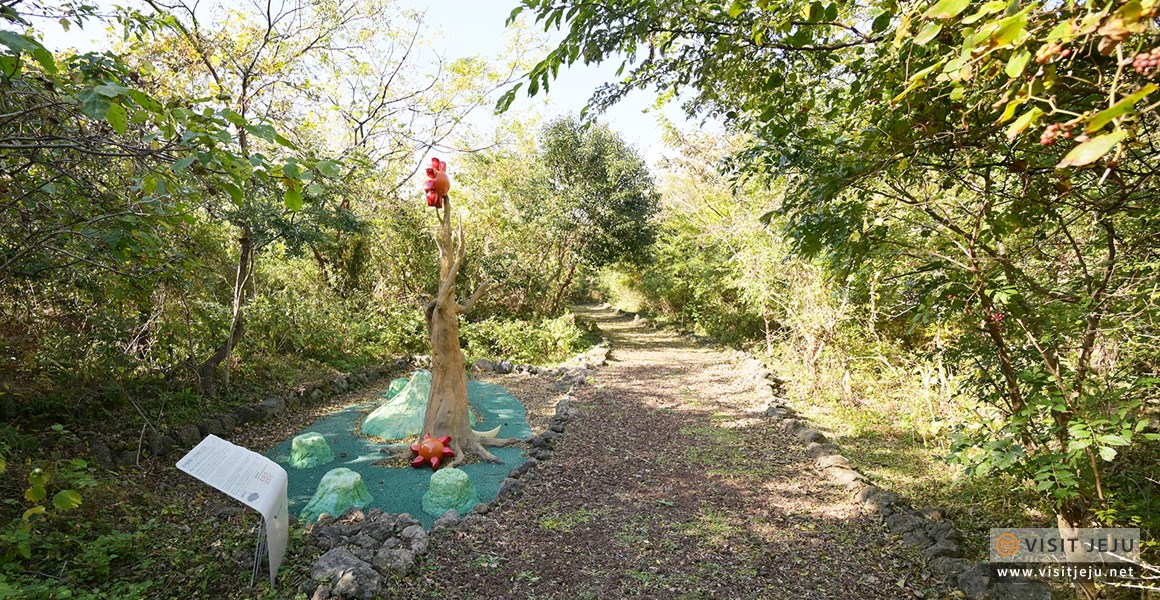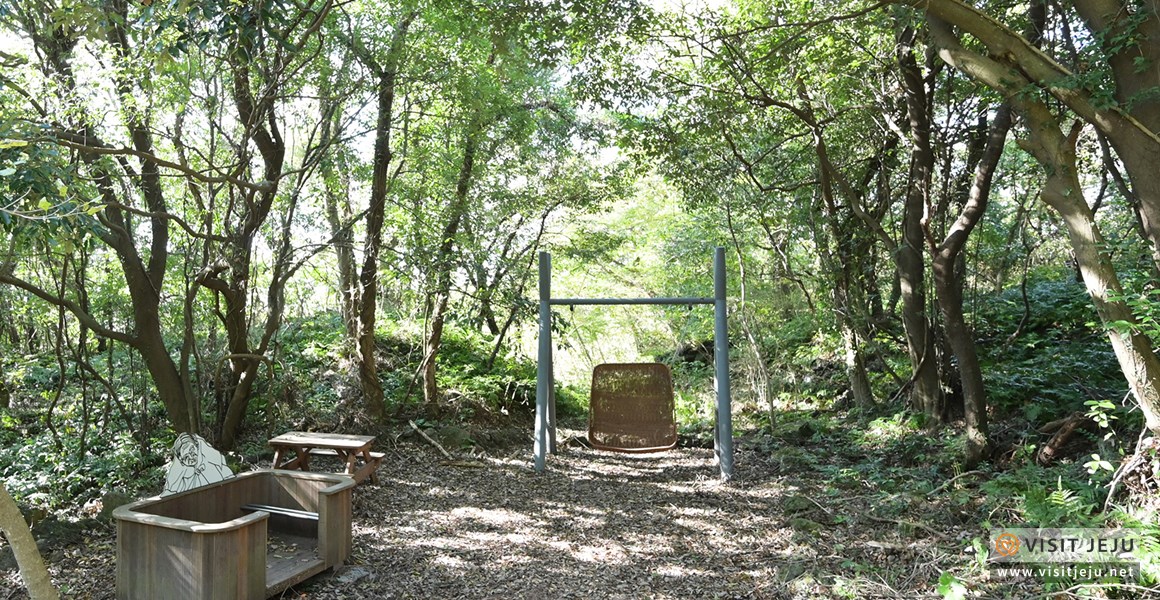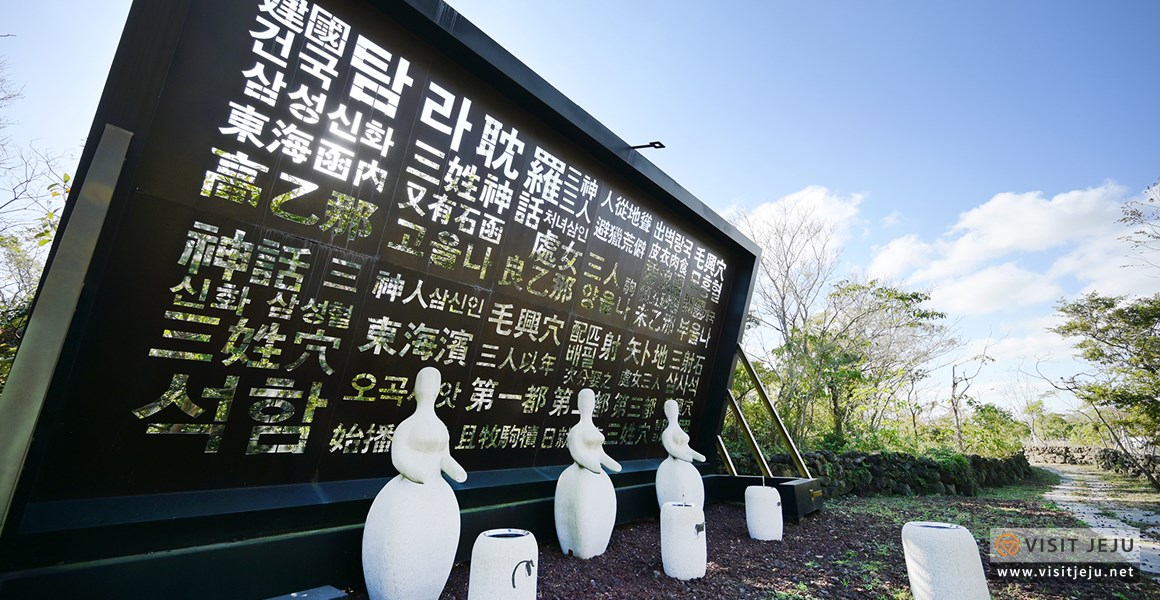 Digitally Created Arts
SM Digital Art Museum, Bunker de Lumières Vincent Van Gogh Exhibition, The Garden of Van Gogh
A digital art museum has opened in the Aewol area of Jeju City. Its first exhibition is "Alisa, Return to Wonderland," which celebrates the 30th anniversary of the establishment of diplomatic relations between Korea and Russia. This work, which is the first "physital" (physical + digital) art exhibition of Korea, has reinterpreted "Alice in Wonderland," and it also includes going down the slide and bouncing up and down on the trampoline. Bunker de Lumières, which has guided us into the world of digital art, has prepared a Vincent van Gogh exhibition. We can willingly enter into the works of van Gogh that everybody loves. We can also meet van Gogh in a new theme park, and we can find his face at the observatory in the Garden of van Gogh. You can watch the moving still works of art by downloading a dedicated app. There are also maze section and a reptile hall.
▸ SM Digital Art Museum: 516-7, Aewolhaean-ro, Jeju-si
▸ Bunker de Lumières: 2039-22, Goseong-ri, Seongsan-eup, Seogwipo-si
▸ The Garden of van Gogh: 132, Samdalsinpung-ro, Seongsan-eup, Seogwipo-si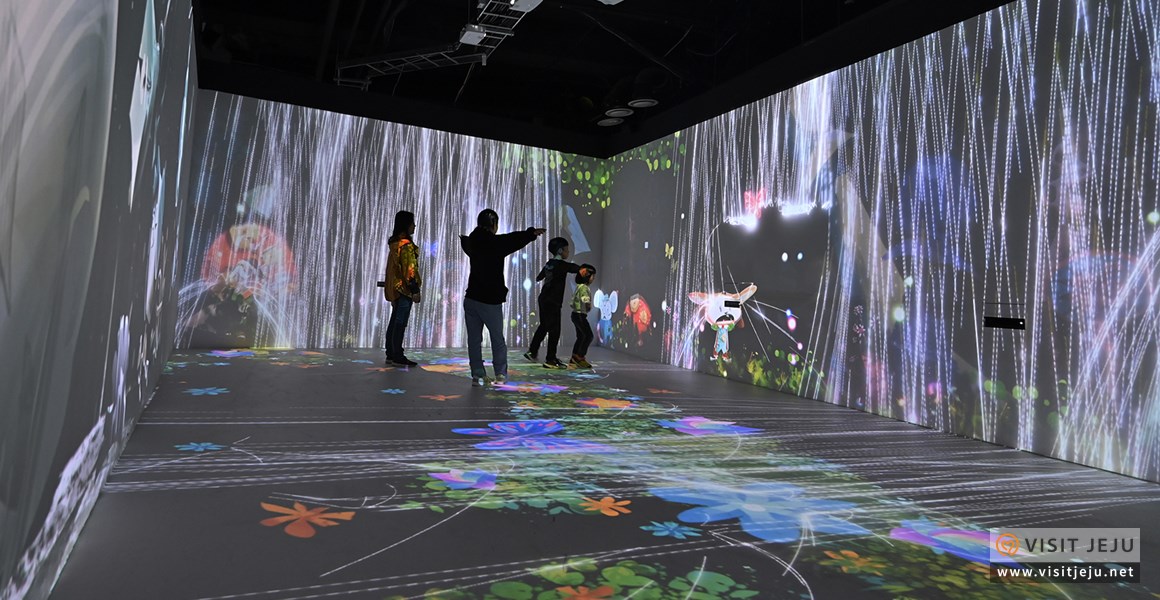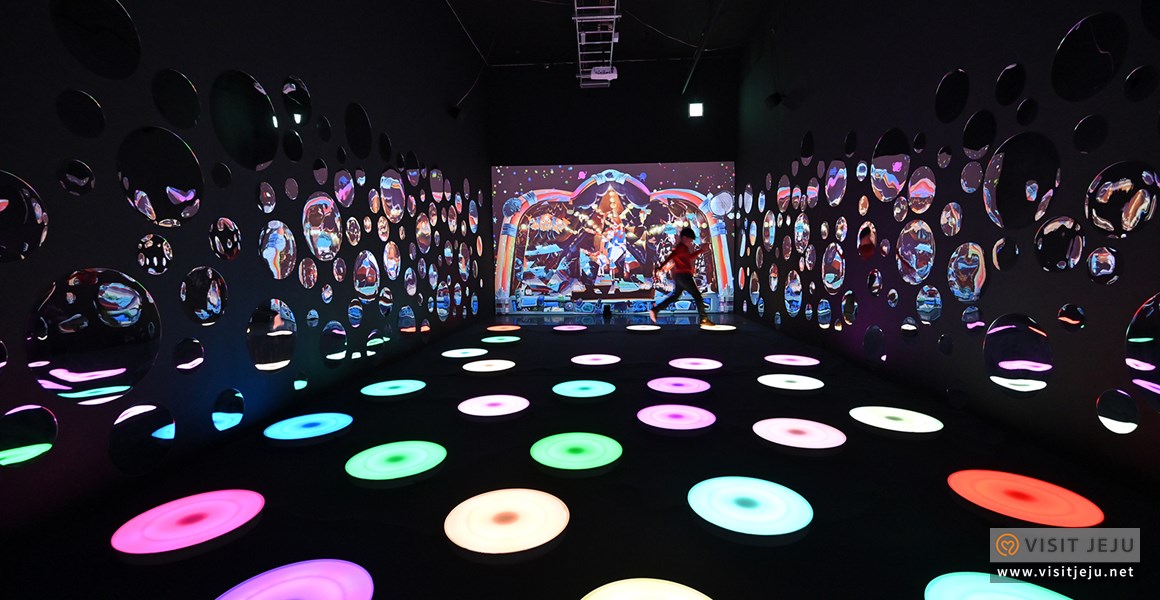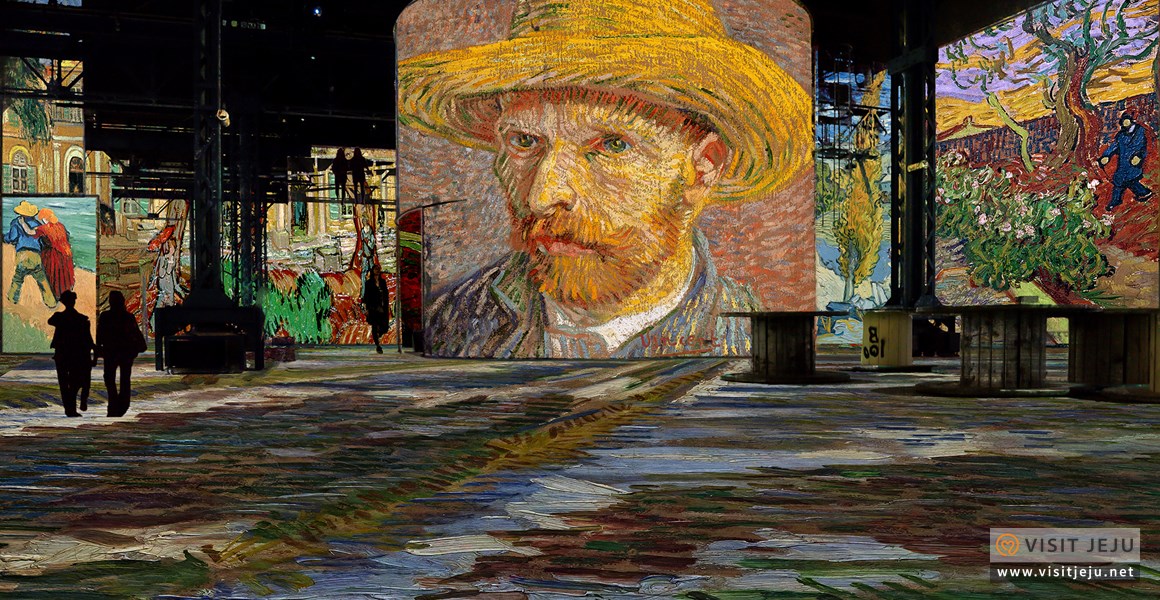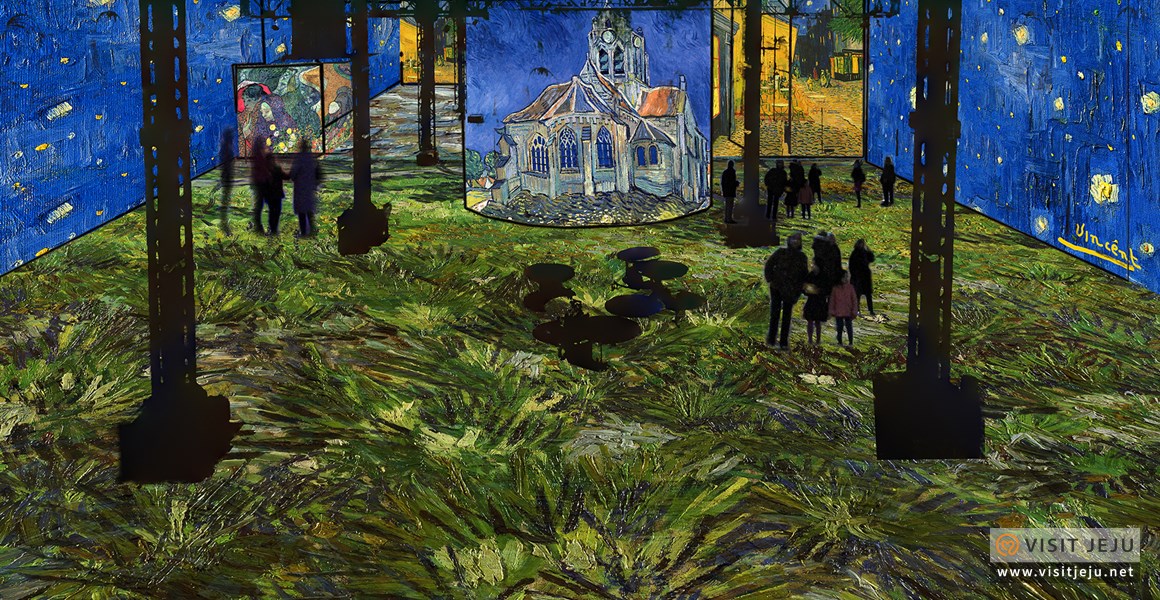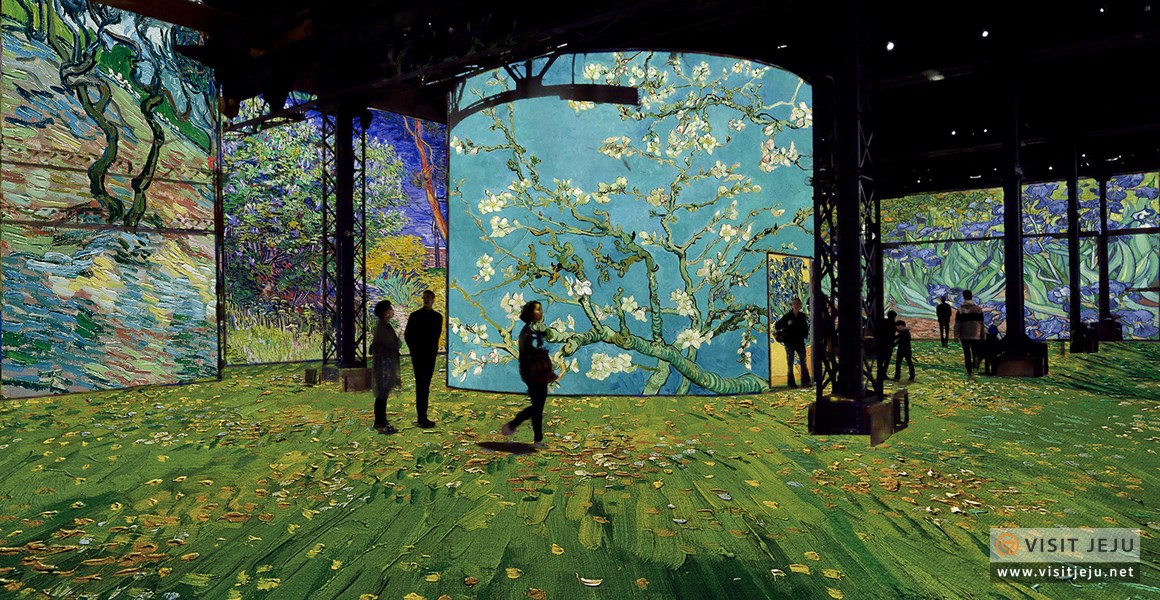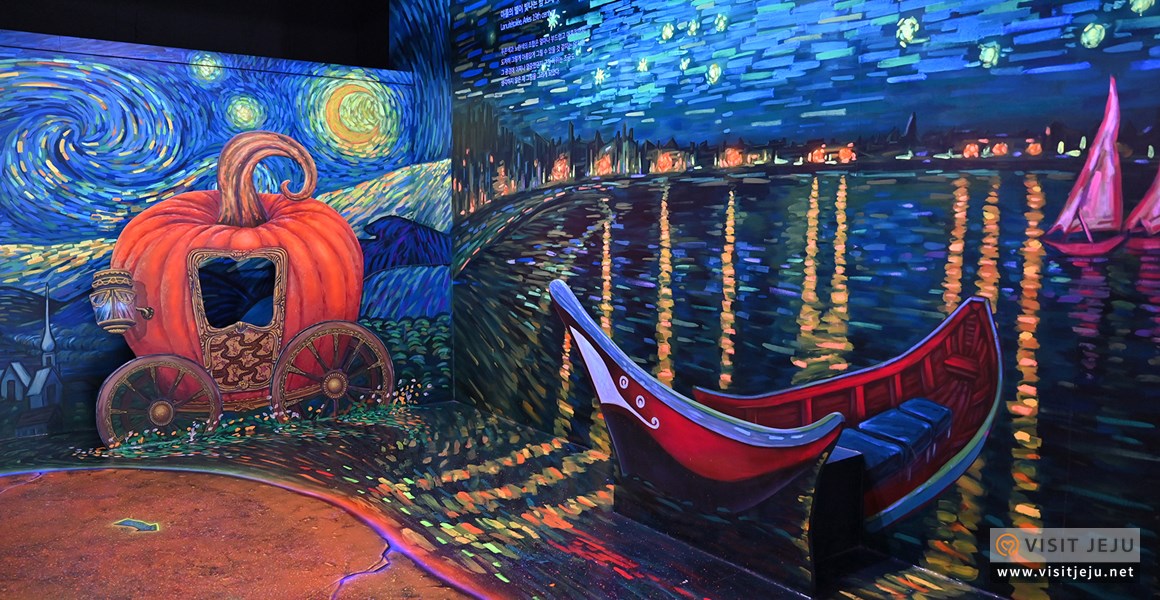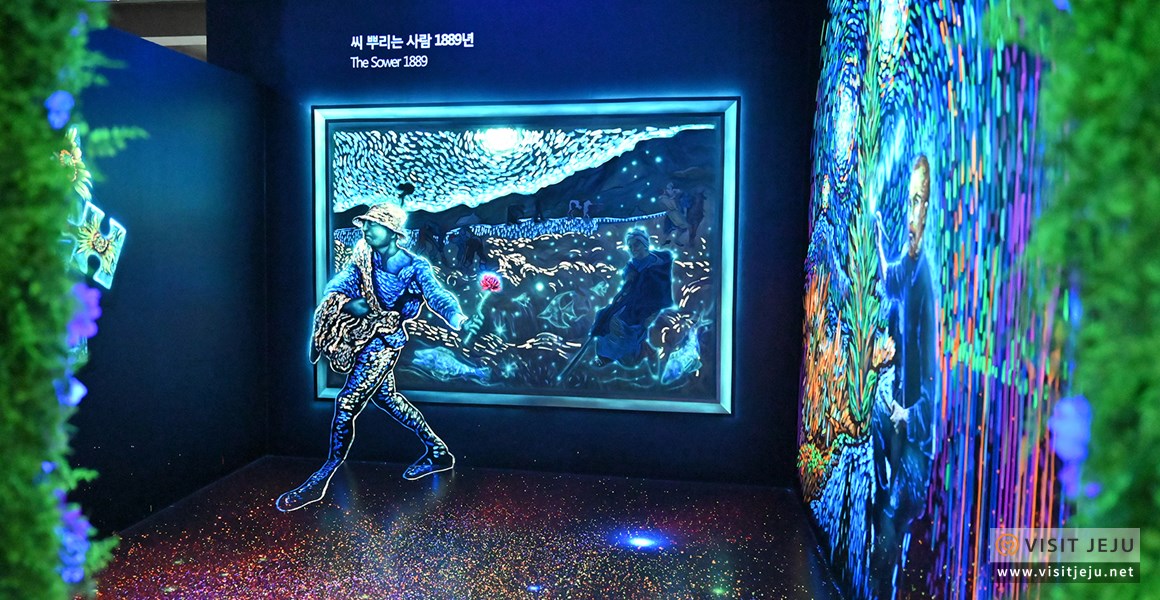 Humans and Animals Become One in Nature
Gungdae Volcanic Cone (Gungdaeak)
This location, called Gungdae Volcanic Cone due to its bow-like shape (gung is an archer's bow in Korean), has a gentle incline to a height of 239 meters at its peak and the longest trail of 2.5 km. Trails are prepared so you can easily go up through the forest of Hinoki Cypress and Japanese Cedar. Volcanic cones on the east side of Jeju and wind turbines can also be seen here. There are various trails, from those which take only 30 minutes to those which take 80 minutes. In the eco park built around the parasitic cones, visitors can see wild animals, including roe deer and the animals which have been saved from accidents, and listen to the descriptions of experts. This is a genuine leisure space for families with seasonal experience and eco learning programs available all year round. Parking and other convenience facilities are available in the eco park.
▸ Gungdae Volcanic Cone (Gungdaeak): 4711-8, Susan-ri, Seongsan-eup, Seogwipo-si
▸ Jeju Eco Park: 446, Geumbaekjo-ro, Seongsan-eup, Seogwipo-si / www.jejunaturepark.com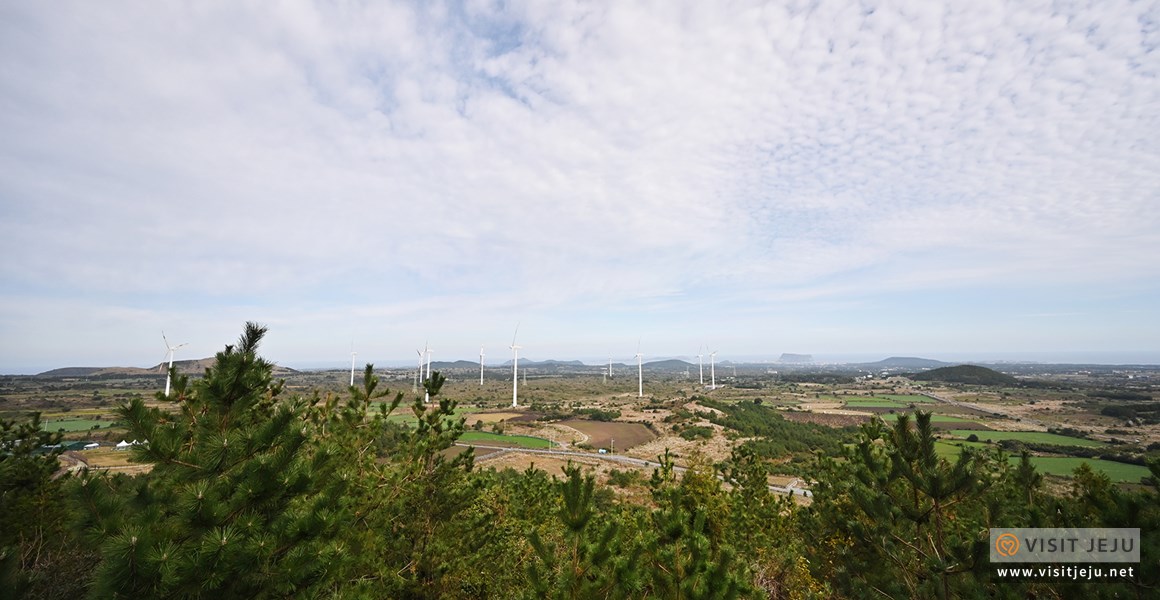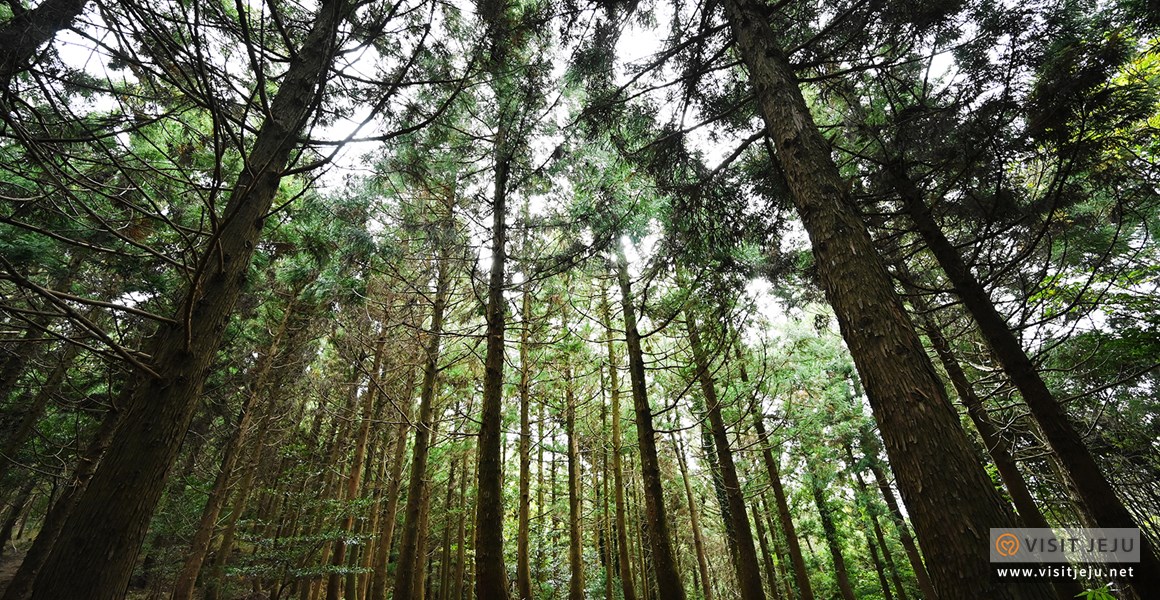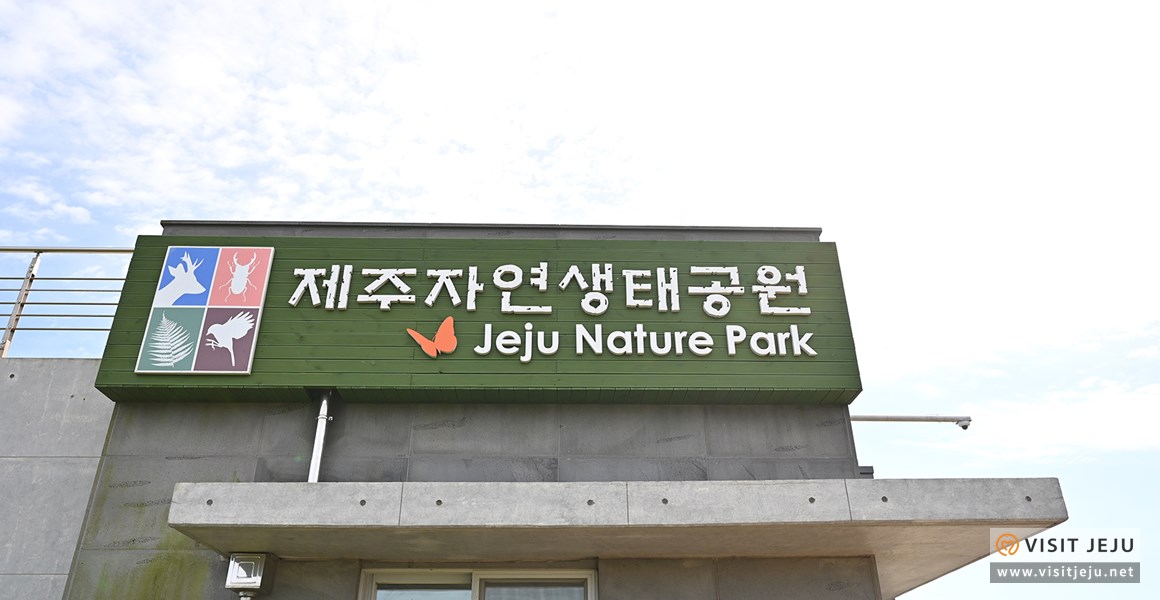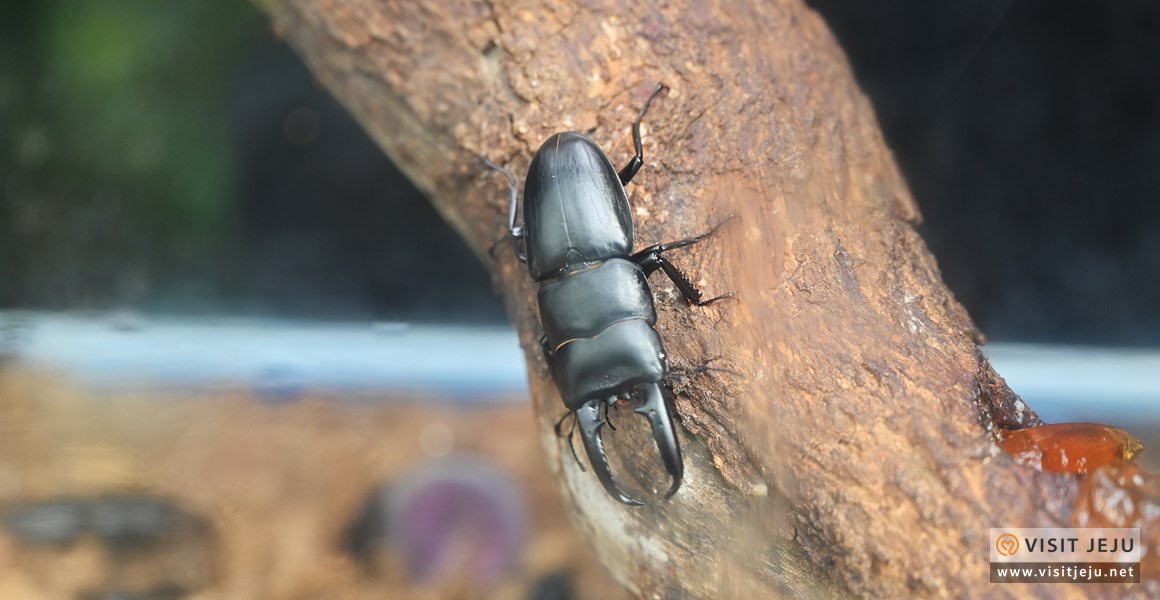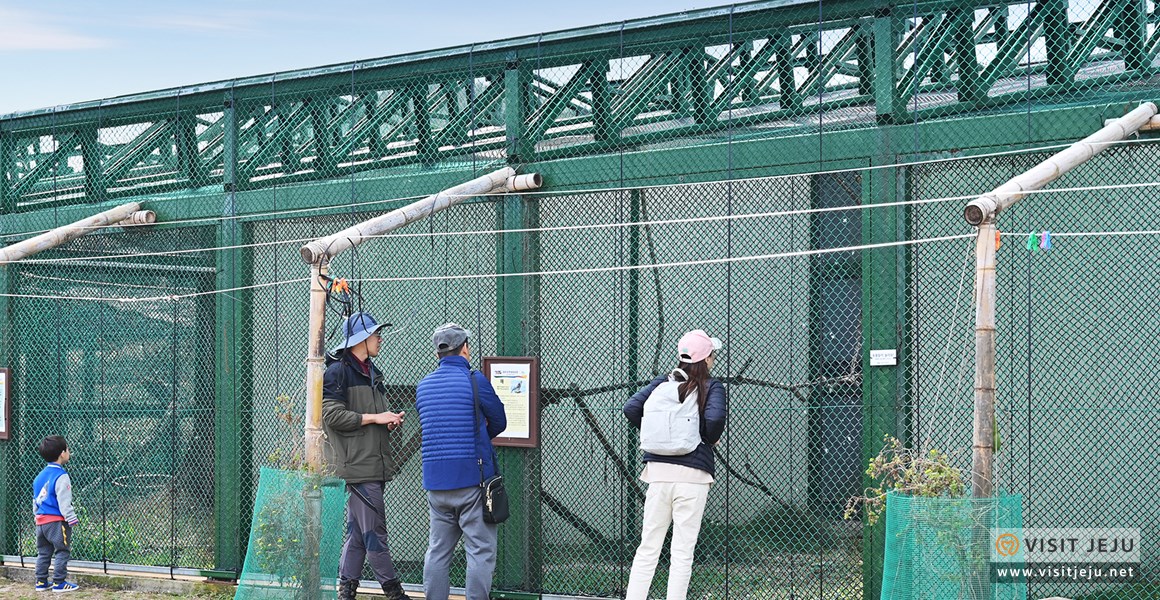 It's Not a Problem When a Space Changes: You Can Have Peace in Mind
A Doubtful House
This house, whose name is even doubtful, dates back to Gang Gwangbo, a victim of state violence during the Jeju April 3rd Massacre and the fake spy incident. A long time ago, the parents of Gang built the house, waiting for him who had been imprisoned under suspicion of being a spy. Afterwards, Gang, who fought for truth, donated this house as a space for victims of state violence. This old, small, unique and doubtful house, surrounded by a modern three-story building, is the world's first memorial hall for victims of state violence. The rest of spaces are being utilized as guest houses, lecture rooms or cafés. Here, where we can see and feel a painful part of history, let's listen to the stories of victims of state violence who still live around us.
▸Doubtful House, Gwangbo's Home: 14-4, Doryeon 3-gil, Jeju-si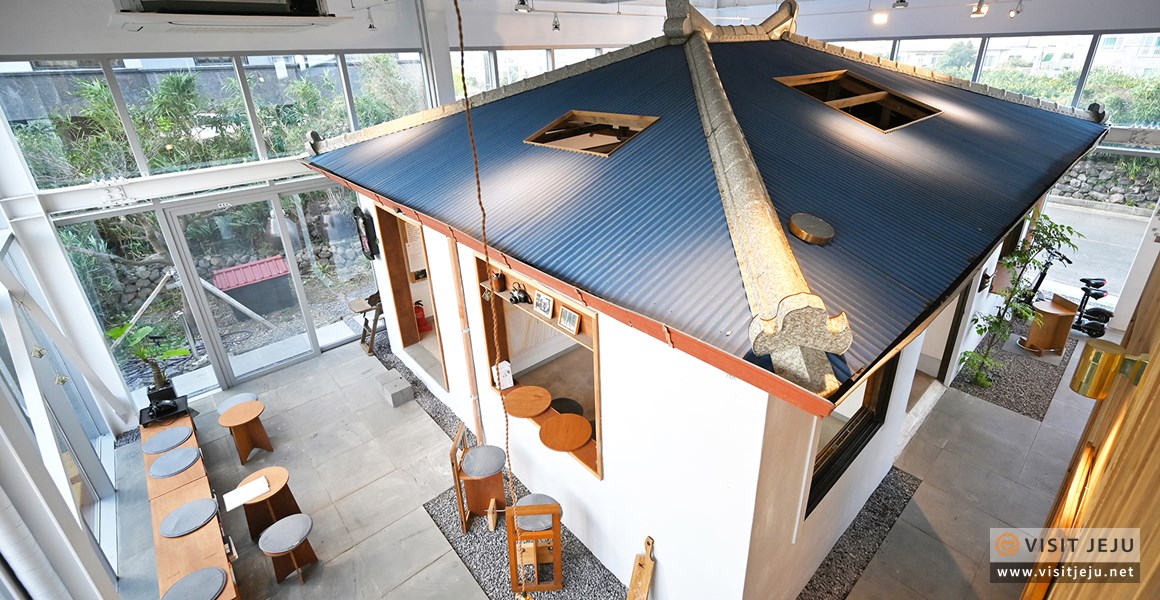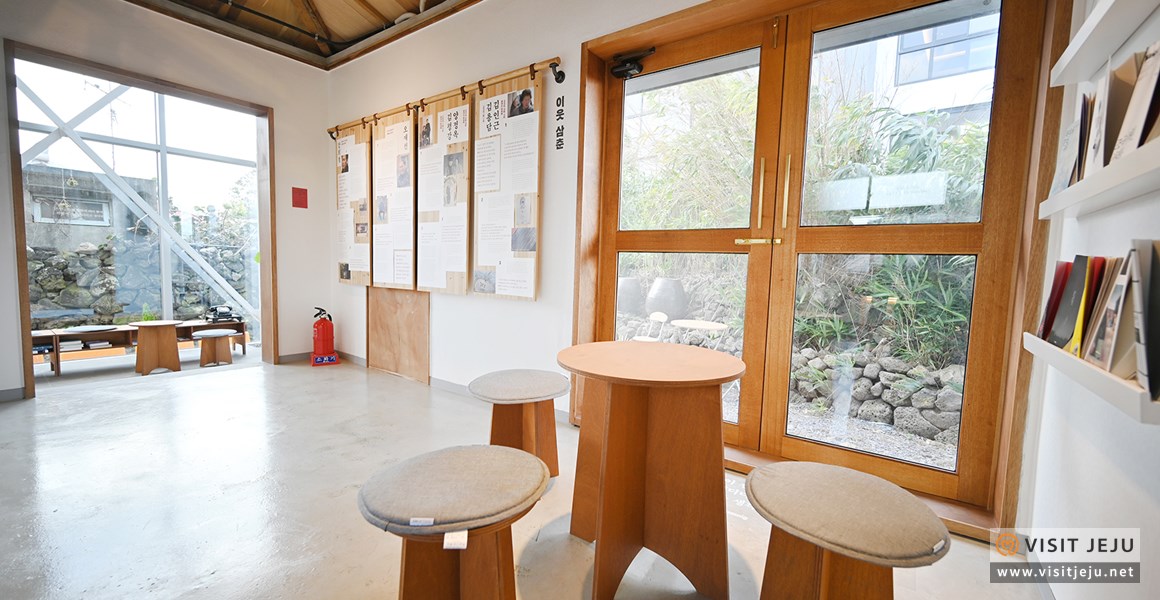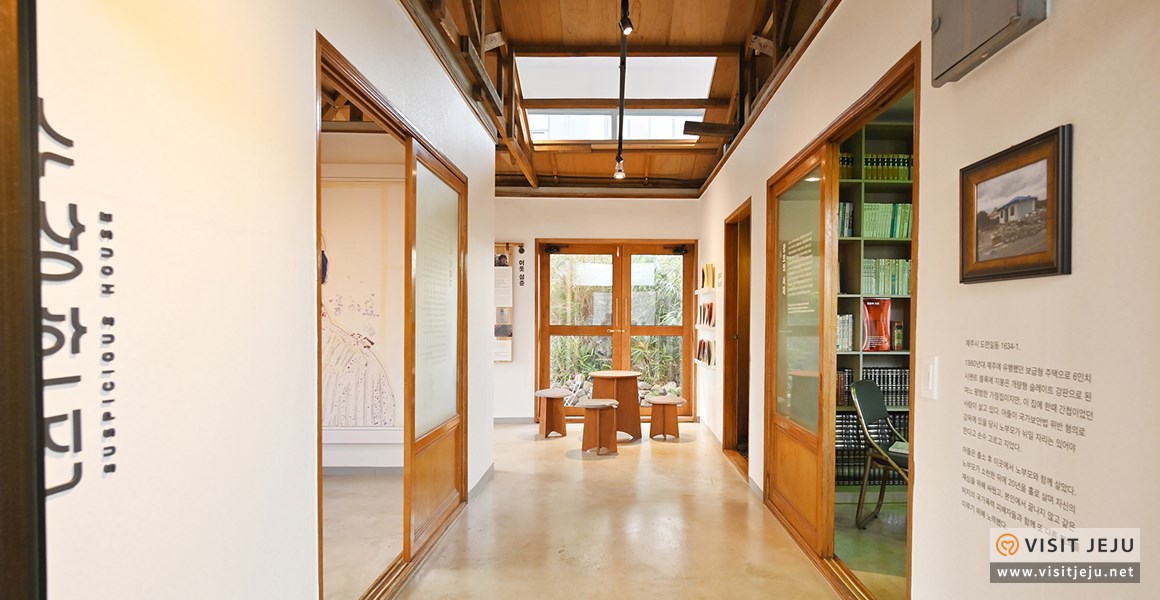 Comfort Filled with Eyes, Like Melting or Flying Away!
Pampas Grass, Kochia
Pampas grass, a Western silver grass, grows taller than humans, and the soft and abundant stalks evoke a romantic atmosphere. The pampas grass richly blooming in this secret farm, surrounded by forest and sky, soothes our mind in this dreary season when flowers are rare. (The crop is for sale to private estates and there is an admission fee.) It's also nice to look back at the pampas grass from Yeongjusan Mountain near the farm. Meanwhile, in a garden café decorated with unique seasonal vegetation, kochia shines. With a snug texture and unusual color which changes depending on the temperature, this small but tenacious plant will be a great comfort to exhausted people.
▸ Pampas Grass (Farm): 310, Seongeup-ri, Pyoseon-myeon, Seogwipo-si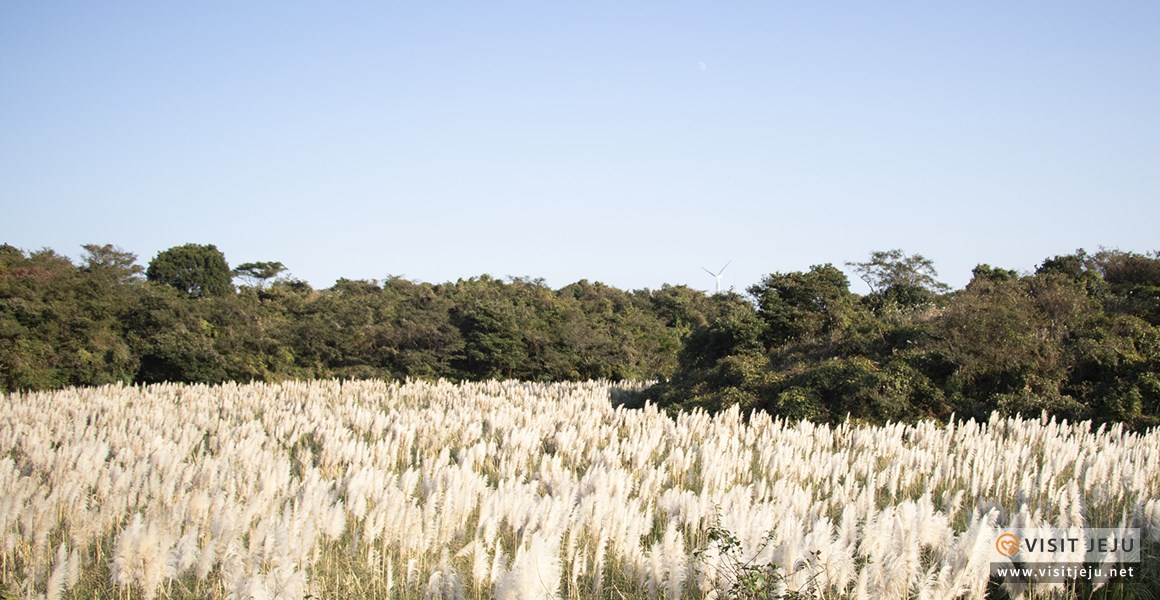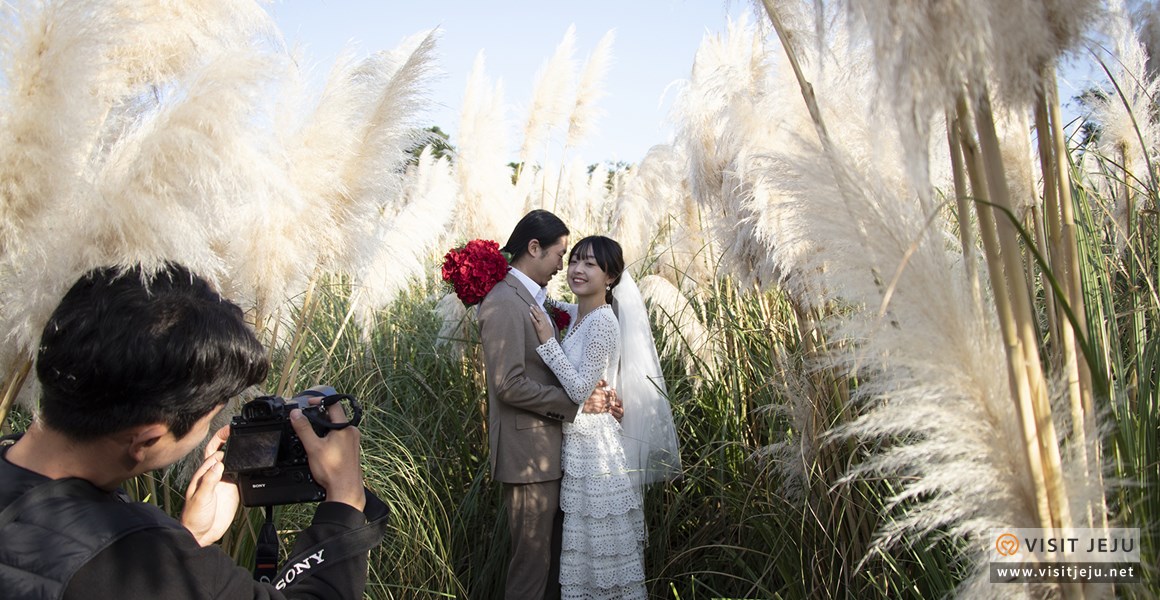 Special Sweetness Only Found in Jeju
Jeju Snacks
Do you want snacks which can only be found in Jeju? There is a special handmade bakery baking up the four seasons of Hallasan Mountain. From the mountain ridge to Baengnokdam Crater Lake, the detailed creations of the bakery are like a work of art, making them popular gifts. Hallasan and Jeju-do chocolates of various colors are also one of the specialties in Jeju, which are unavailable anywhere else. Black pigs and carrots, which are other specialties in Jeju, are represented in the form of snacks. The black pig macaroons with chubby faces and short and thick orange carrot macarons are too cute to eat. Tamnaba and Tamnajju, with leaf colored letters on a mandarin orange color background, are ice creams that can only be found on Jeju. They are sweet-and-sour and made with 100% Jeju mandarin oranges. Also, they're not sold anywhere else, so people are always happy to find them. They are real objects of desire!
▸Hallasan Bread 1950: 28, Gusan-ro, Jeju-si, Jeju-do
▸Raum in Jeju: 52, Sinyang-ro, Seongsan-eup, Seogwipo-si
▸Places to buy Tamnaba and Tamnajju: Some Nonghyup Hanaro Marts in Jeju, famous tourist destinations, etc.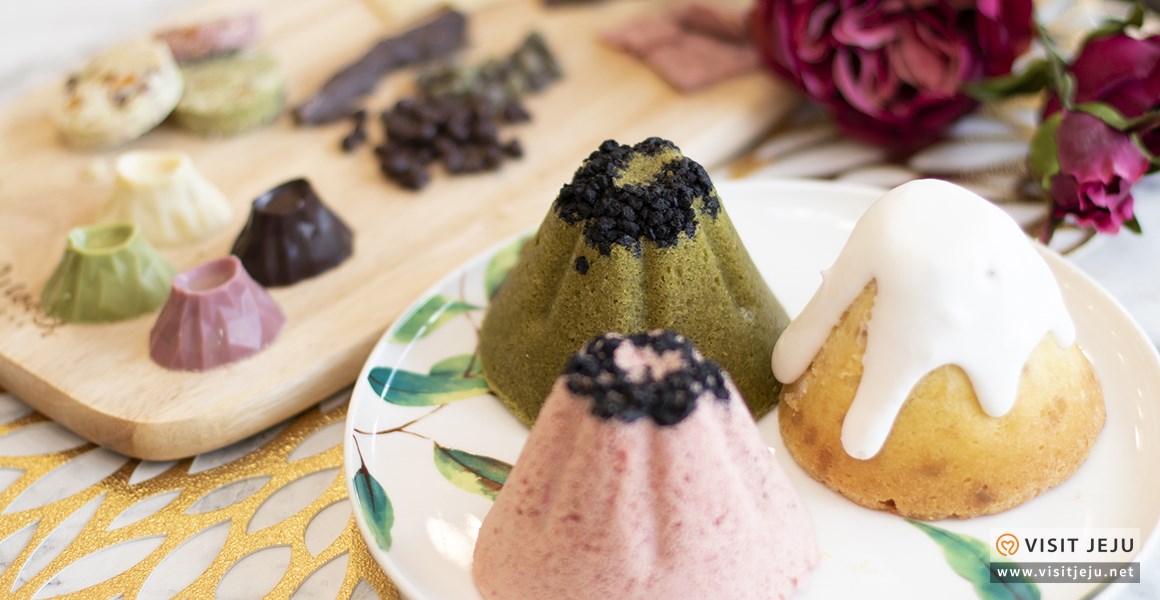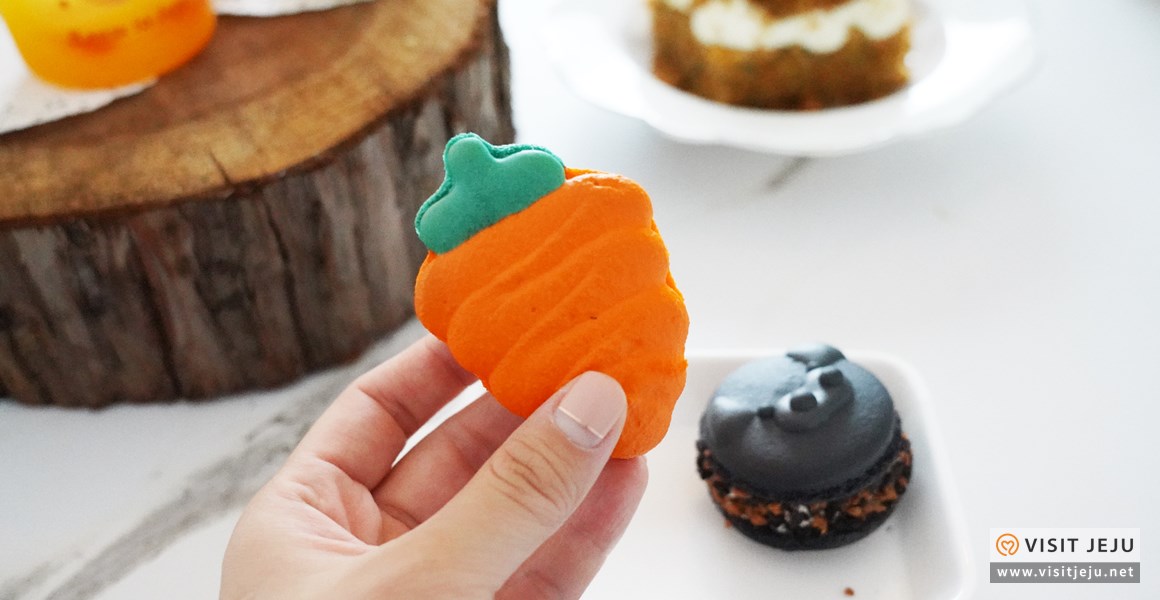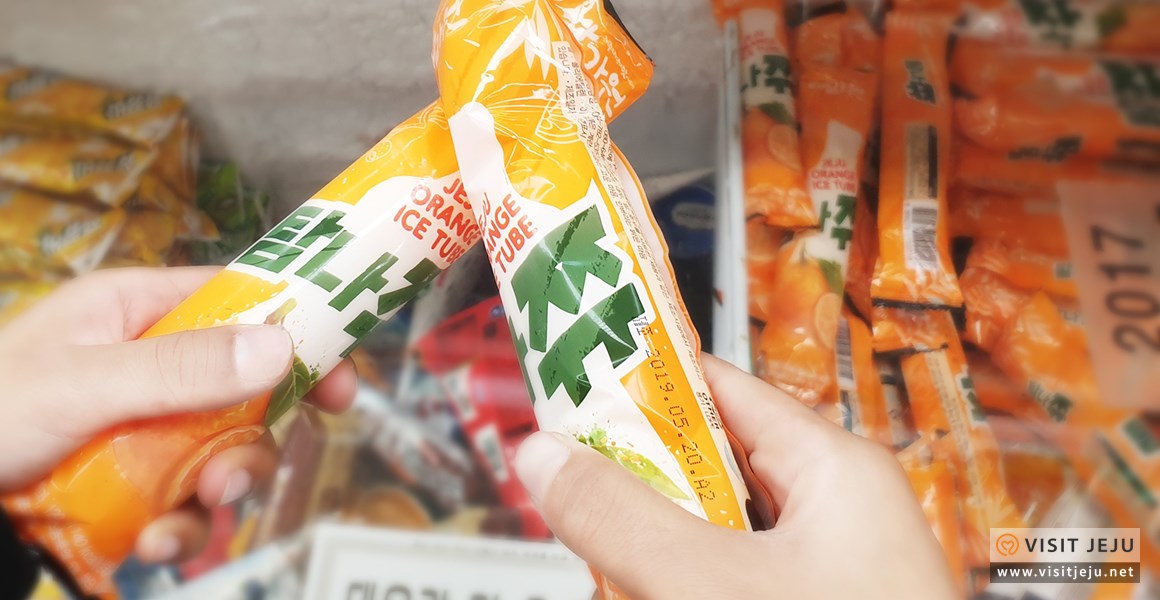 Stop by Various Pubs with Just One Ticket, Carousing and Relaxing with the New Pub Culture
Seogwipo Pub Crawl
A 'pub crawl,' which means going from one pub to another and having drinks at each one, is already part of the culture at many overseas travel destinations, such as Hawaii, Hong Kong, and London. It's a travel trend in Jeju, too. There is Seogwipo Pub Crawl, which allows travelers to drink and experience the atmosphere of Jeju while strolling through downtown Seogwipo, where city and nature are in harmony. Gather at the assembly area any Wednesday or Saturday evening and walk together. The beauty of Seogwipo, the exciting music, and meeting new people will be just as intoxicating as the alcoholic drinks at all the pubs you'll visit. The 5 p.m. Saturday pub crawl, in particular, is more romantic because it includes a stop to watch the sunset. Both advance reservation and on-the-spot purchase are available.
▸ Seogwipo Pub Crawl: www.sgwairport.com/shop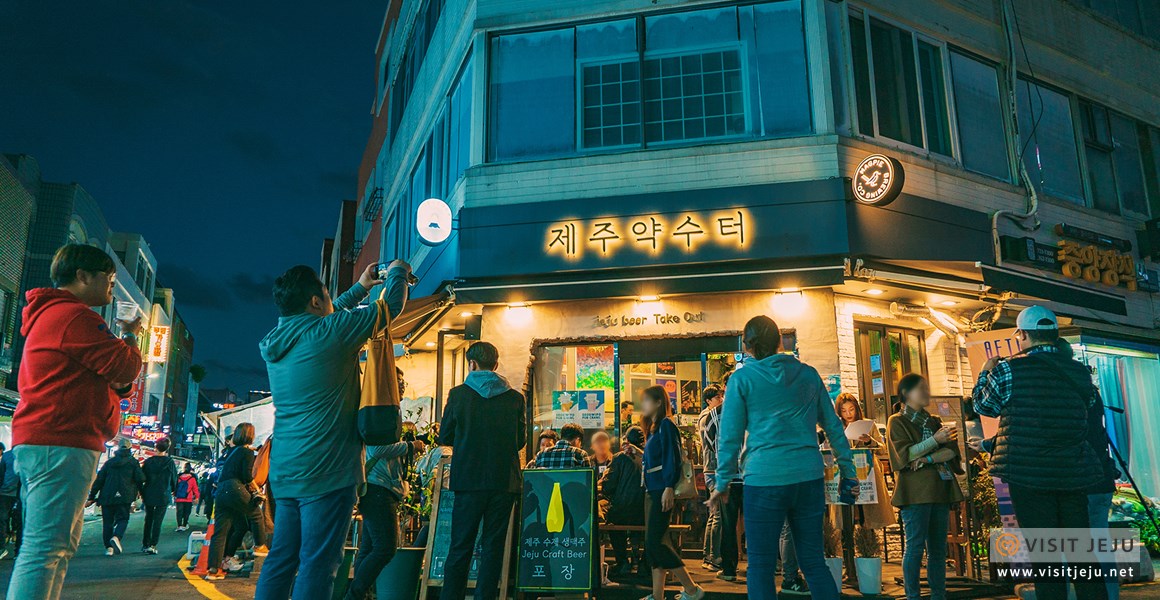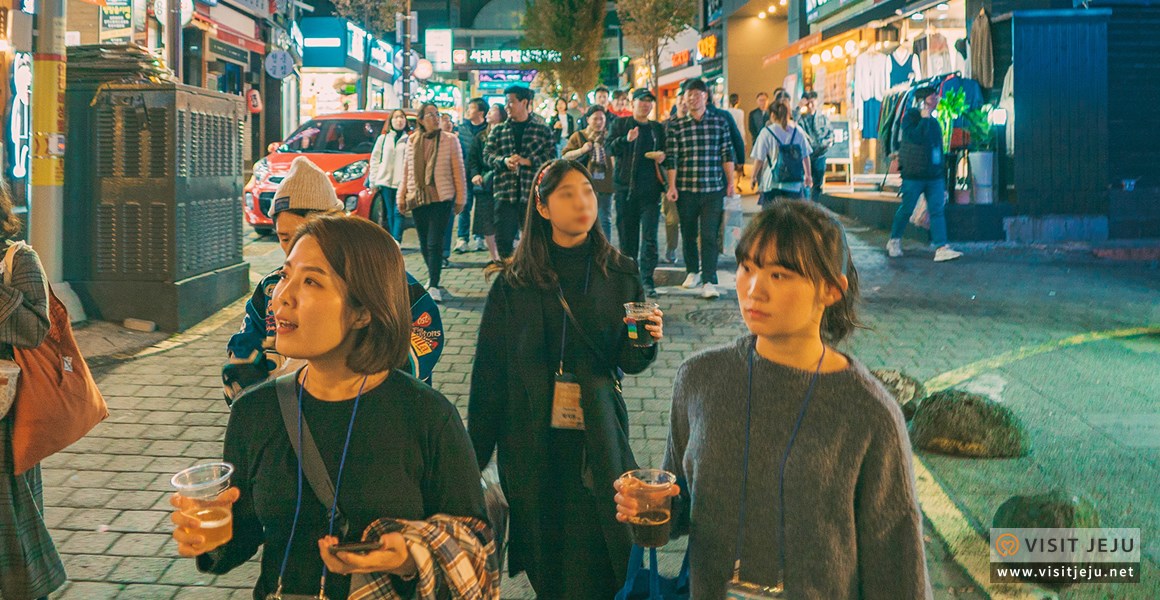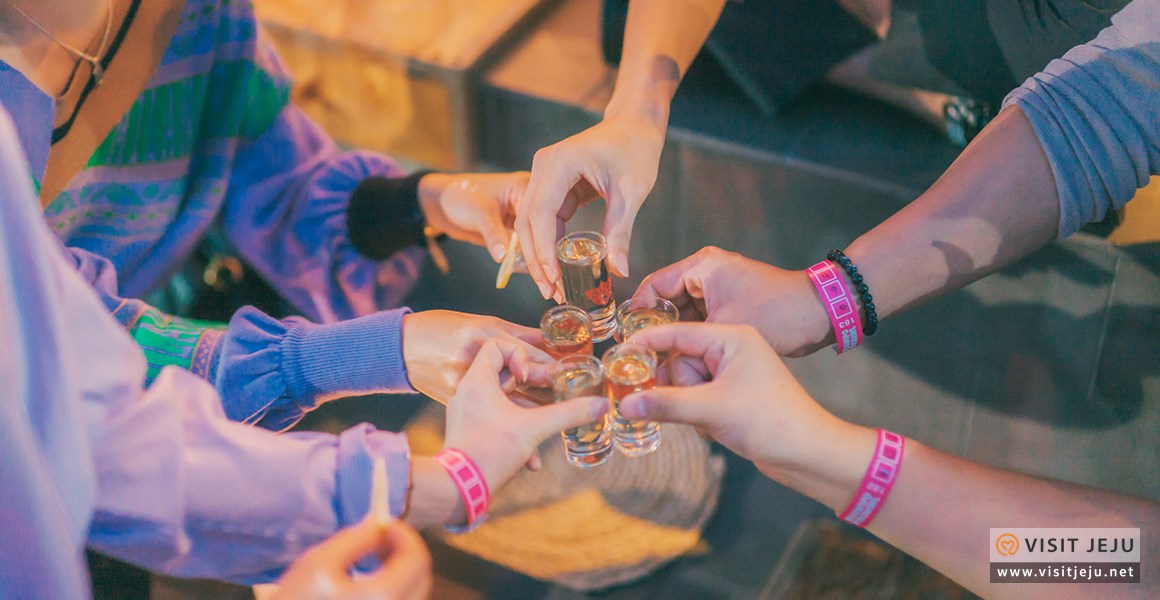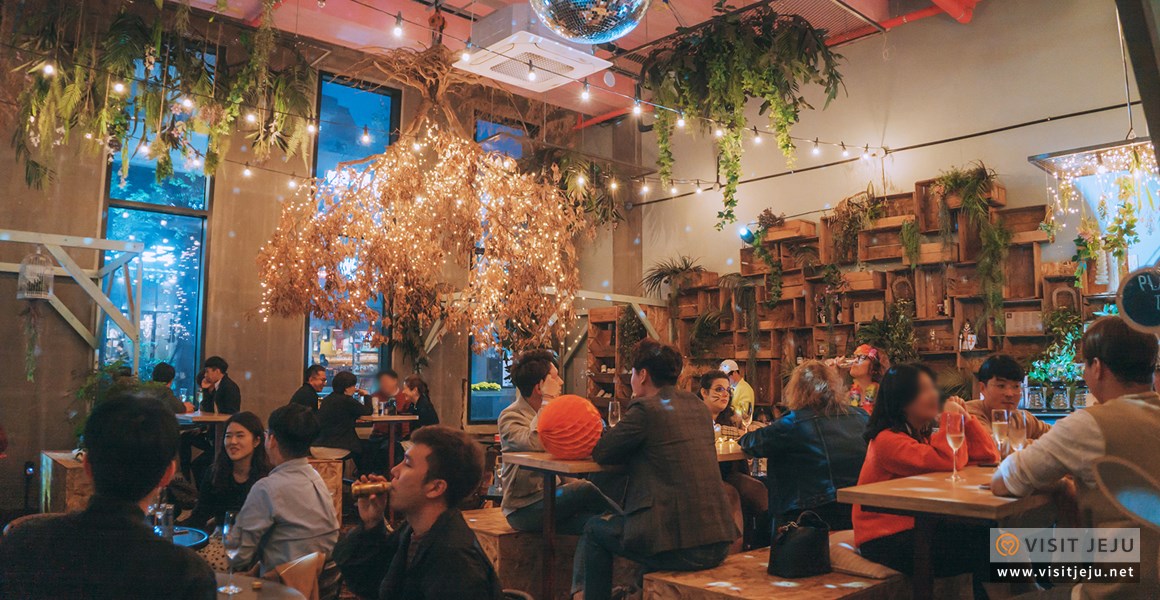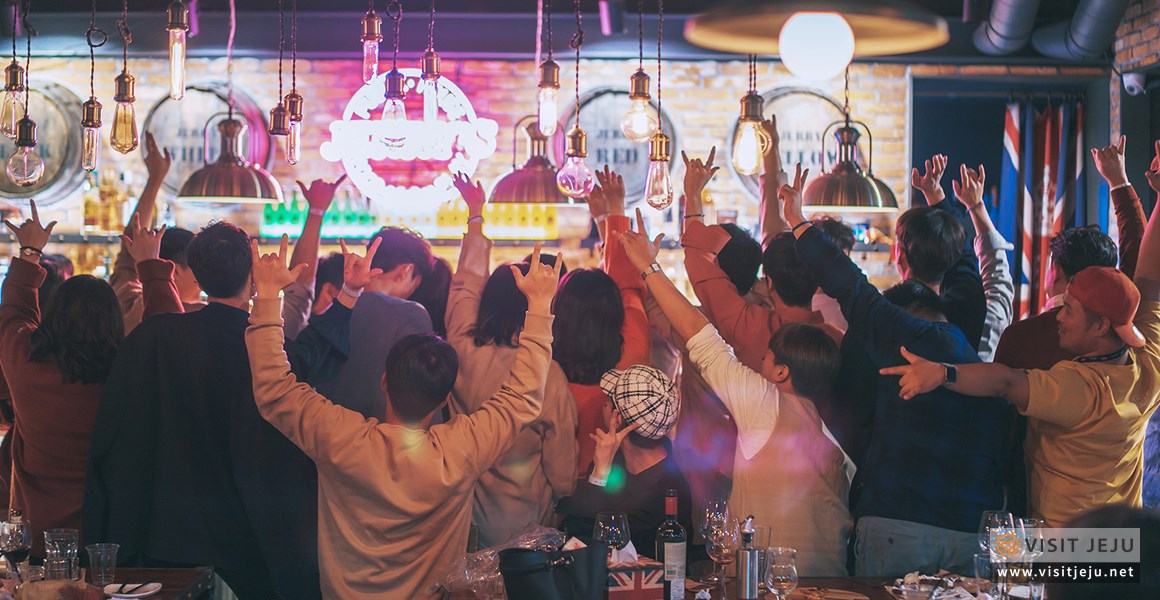 A Bowl of Ttottothan Food ("warm" in the Jeju language) Melts Your Heart
Red Tilefish and Pheasant Dishes
Red tilefish, which is in season in winter, features a plain taste and unique flavor without being too fishy. It's a treasured specialty in Jeju so it's a mainstay of festive and ceremonial tables. It's also great grilled or in seaweed soup. An especially refreshing option is the mild taste of radish soup with red tilefish, which is said to bring vigor in winter! There are still a lot of pheasants in the mountains and fields of Jeju these days, and pheasant dishes are a soul food of the people in Jeju. Pheasant dishes include Korean pheasant malt candy, which is made from mille gamju (sweet rice liquor) boiled down with pheasant meat, pheasant shabu-shabu, which is low-fat and high-protein, and grilled and seasoned lean pheasant meat. All these healthy Jeju dishes offer a special winter flavor that you will find worthwhile.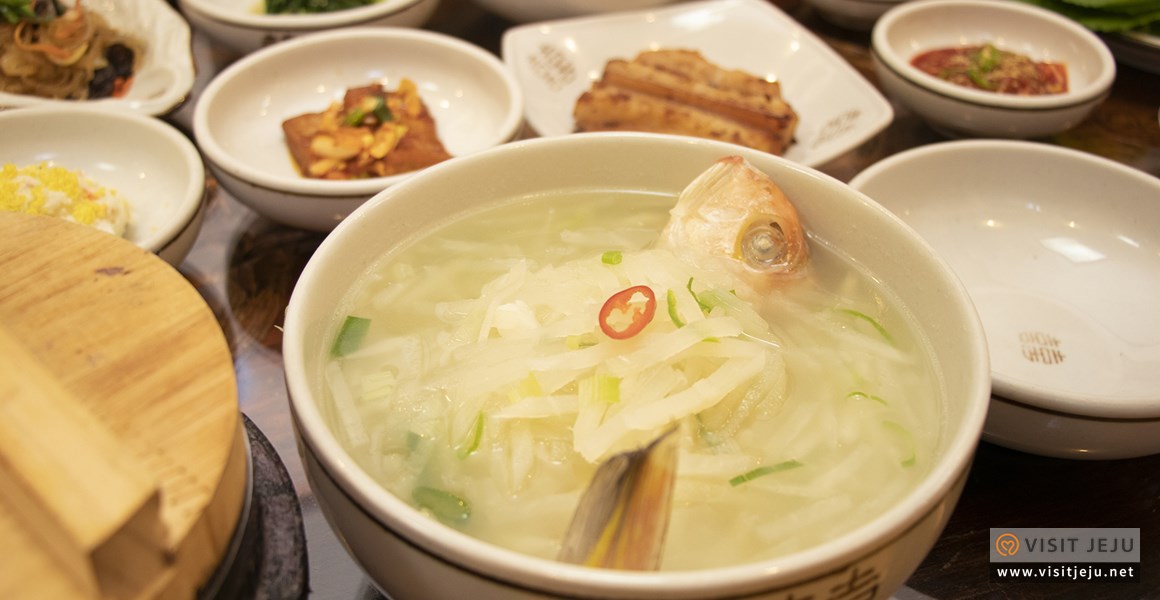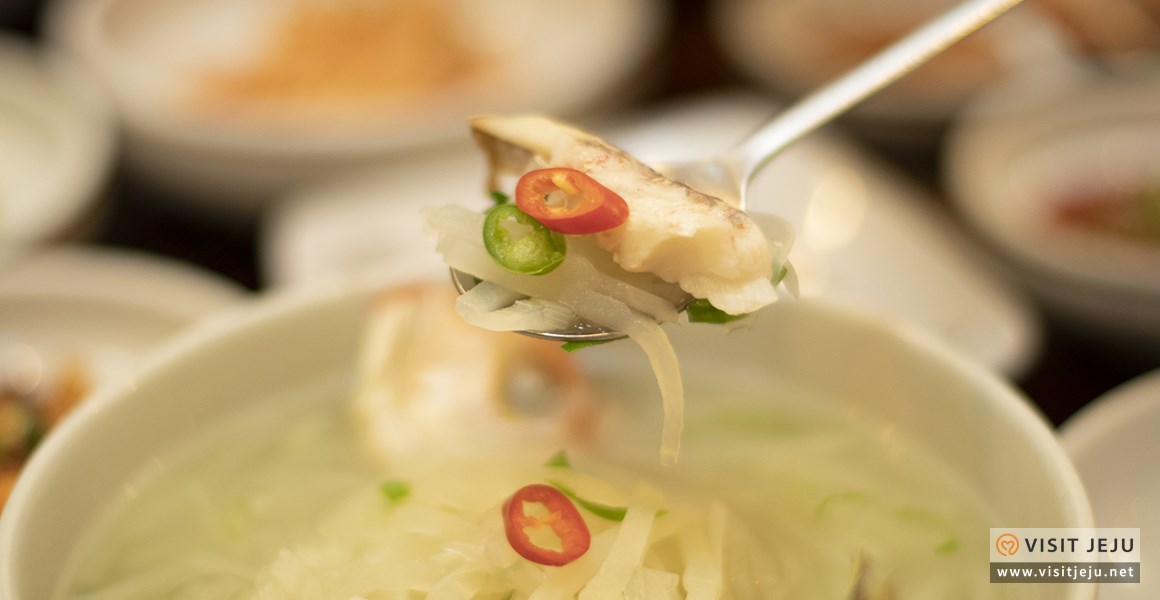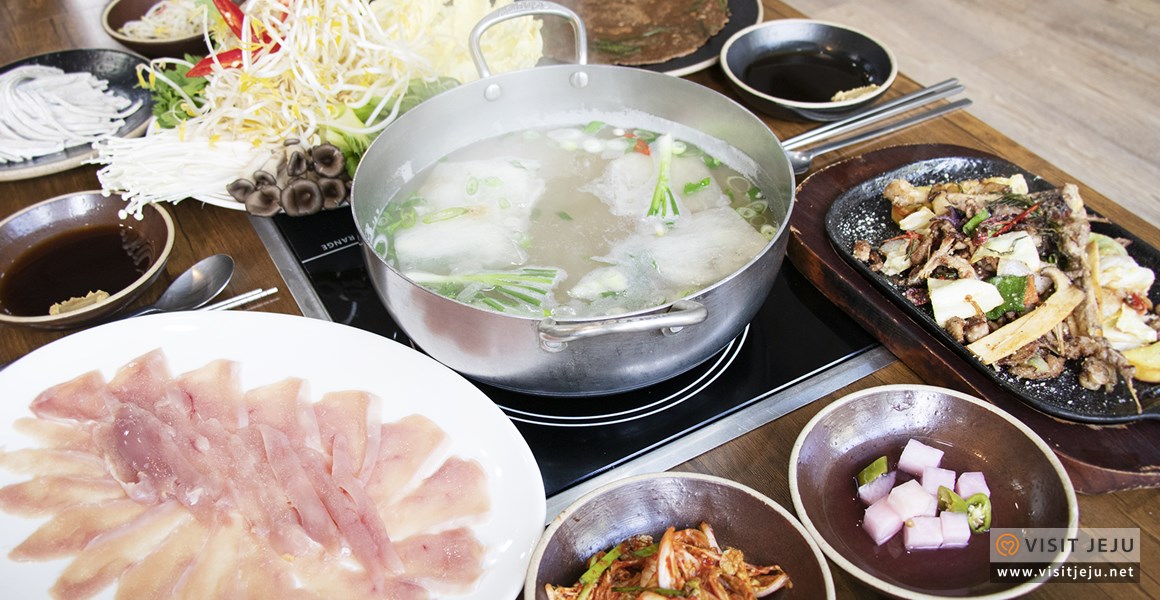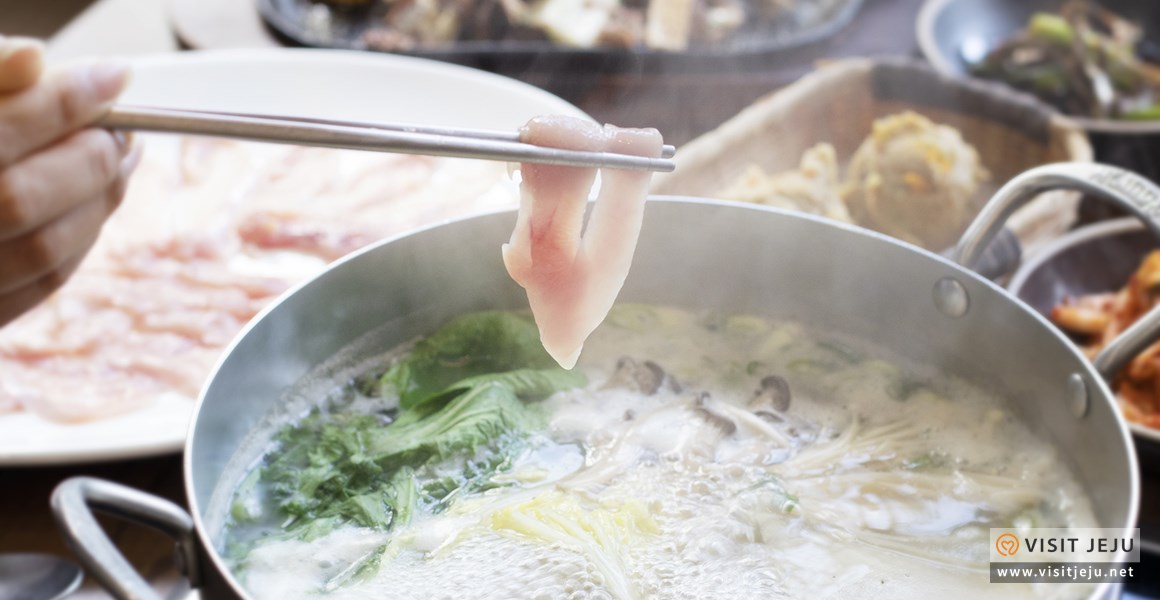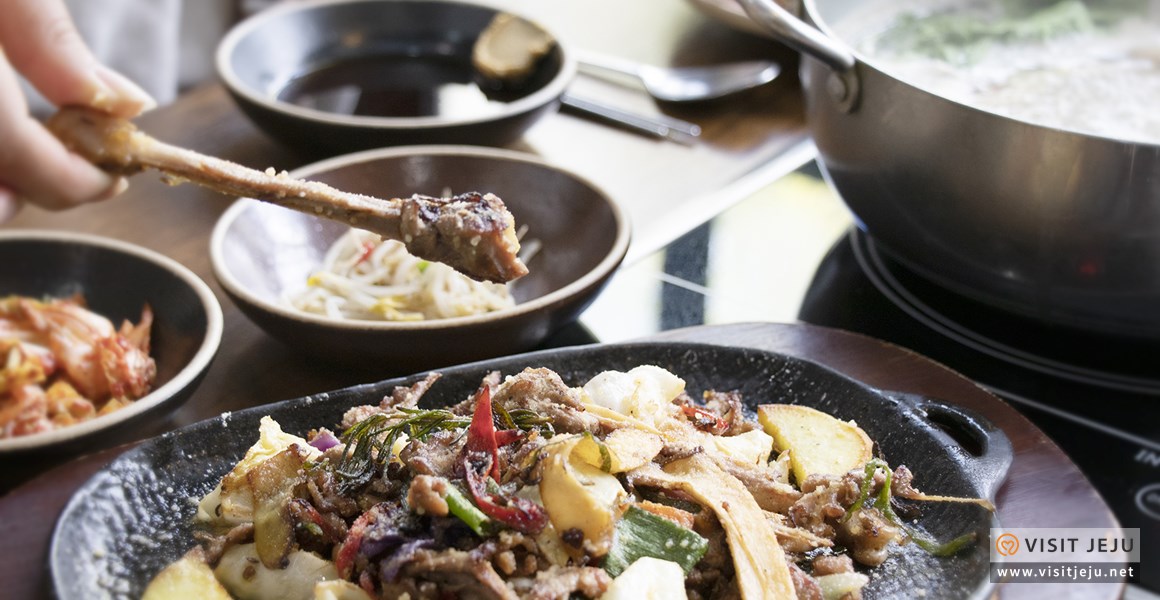 Notice

※ The above information was written on 2019-11-19. Please confirm the information prior to your trip.
※ Unauthorized use of the content above (text, photos and videos) is prohibited and subject to copyright by the Jeju Tourism Organization.