본문
Pagunbong Volcanic Cone (Bagumji Oreum Volcanic Cong)
Named for Its Basket-like Shape
Address
36, Sogil 2-gil, Aewol-eup, Jeju-si, Jeju-do
Add to wishlist

0

Like

0

Review

0

Reg itinerary

0
I visited.

0

Lookup

3,611

Share SNS

0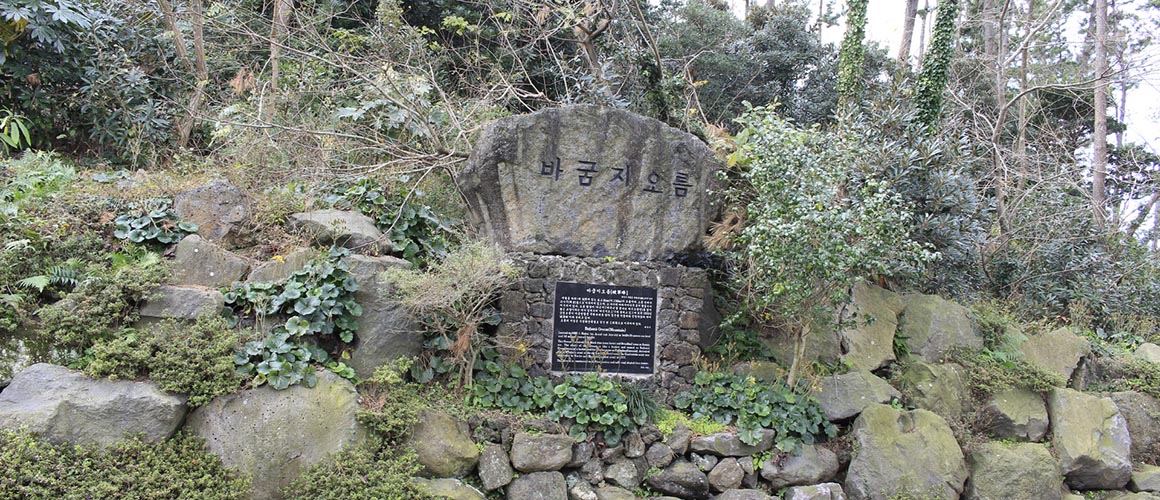 This volcanic cone is located approximately 700m to the southeast of Ilju Road, Hagwi 1(il)-ri, Aewol-eup, and can be found easily on Ilju Road. It is possible to reach the foot of the volcanic cone by following the county road from the Village Hall of Hagwi 1(il)-ri.
The volcanic cone has undergone a fair amount of erosion, and it is no longer possible to identify its original shape. However, given that it appears to be made of clastic sedimentary layers and lava, it is assumed that a massive tuff ring was formed around the volcanic cone before being eroded, leaving behind what remains today.
The site served as the battlefield of the Sambyelcho in the past, and it is known as Pagunbong as it is where the Sambyelcho troops were defeated by the the Goryeo and Mongol alliance. Hangpaduriseong Fortress can be found 2.5km to the south. Pine trees make up the main species on the cone and form a forest with scrubs such as acacia trees. The northern slope is home to the Bukjeju-gun Agricultural Village Guidance Office, while the southeastern slope houses Wollyeongsa Taegojong (Taego School of Buddhism).
[Origin] As it resembles a Bagumji (old word for basket), the volcanic cone is called Bagumji Oreum Volcanic Cone.