본문
An Off-Grid Retreat in Jeju: <Temple Stay>
Review

0

Lookup

1,431

Share SNS

6
An Off-Grid Retreat in Jeju

<Temple Stay>

Are you looking for a deep dive into nature and a digital detox? Then experience various temple stay programs in Jeju. Step away from the constant buzz of your phone and immerse yourself in moments of meditation and introspection. Located near serene hiking trails and picturesque Olle courses, these temples offer a unique gateway into Jeju's natural charm and simplicity.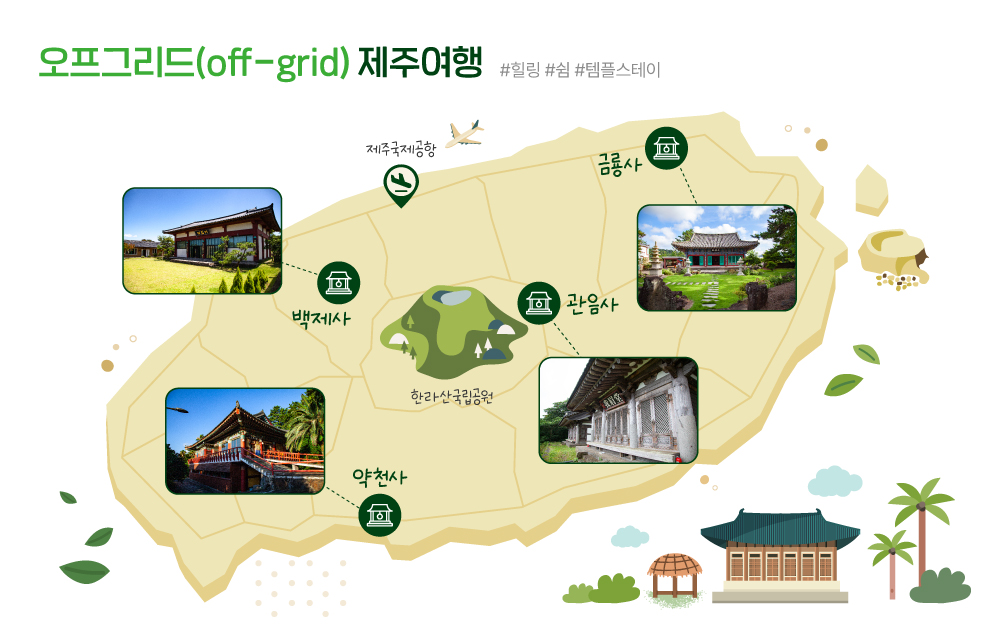 A Journey of Introspection at Hallasan Mountain:
<Gwaneumsa Temple Stay>
Nestled 650 meters up Mount Halla's slopes, Gwaneumsa Temple stands as a beacon of Buddhism in Jeju, guiding over 30 affiliate temples across the island as the central hub for the Jogye Order of Korean Buddhism. As you approach, stone walls decorated with Buddha statues greet you, leading to a path shaded by ancient cedars that dazzle in autumn hues or wear a snowy blanket in winter. With Hallasan Mountain in the background, the statue of the Buddhas exudes a serene tranquility, providing a respite from the everyday hustle.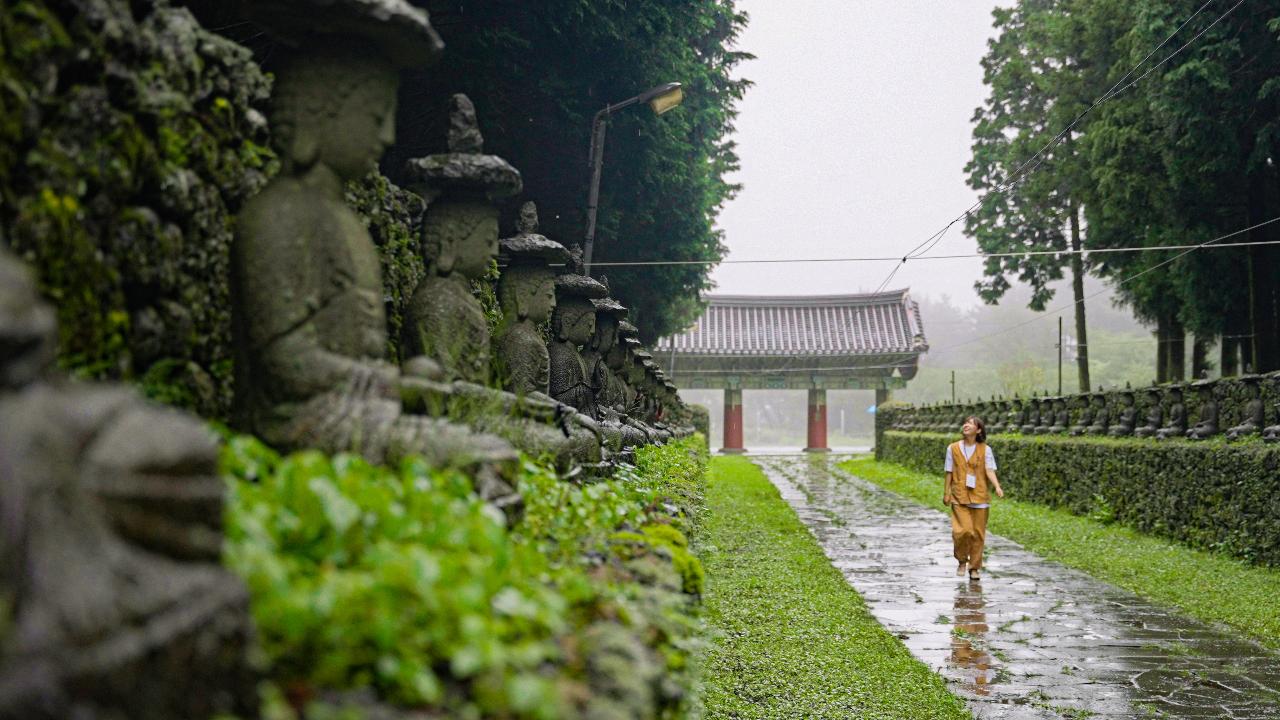 Life in the temple remains undisturbed by rain or wind, marked by quiet diligence and serene routines. While visitors often seek solace, adherence to the temple's rhythm, from prayers to communal meals, is vital. Many delve into the practice of crafting 108 prayer beads, each symbolizing enlightenment by releasing their troubles and agonies from their mind. In today's tech-driven world, such hands-on activity serves as a grounding experience, with a sense of accomplishment being an added perk.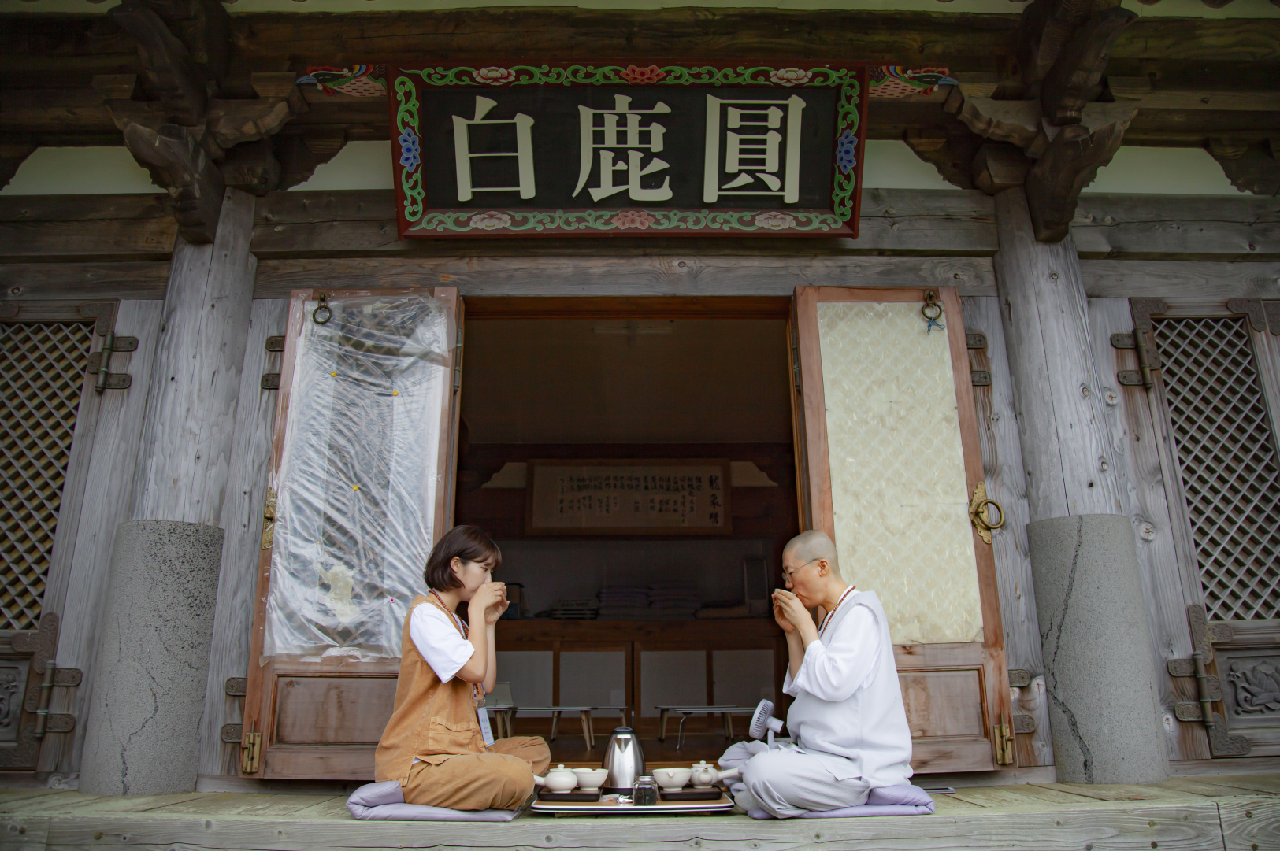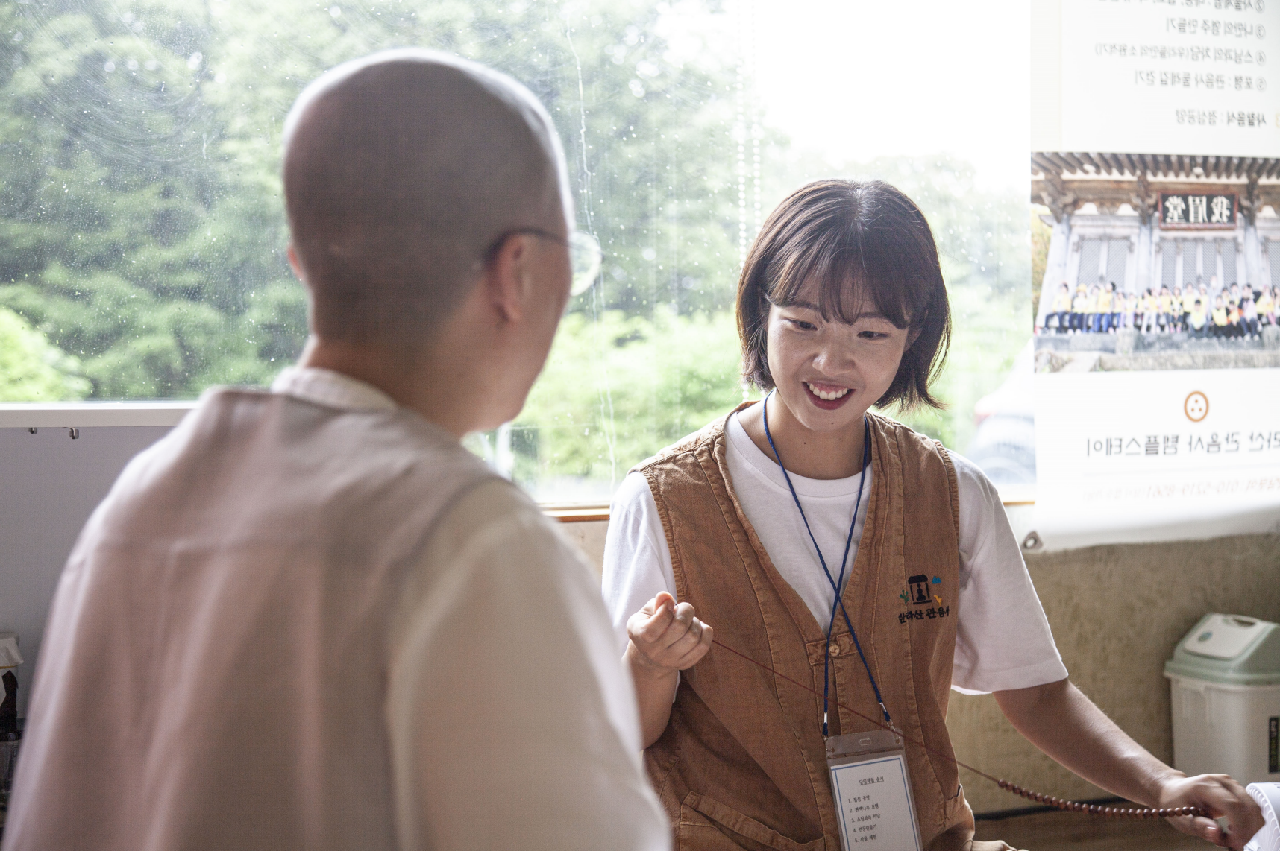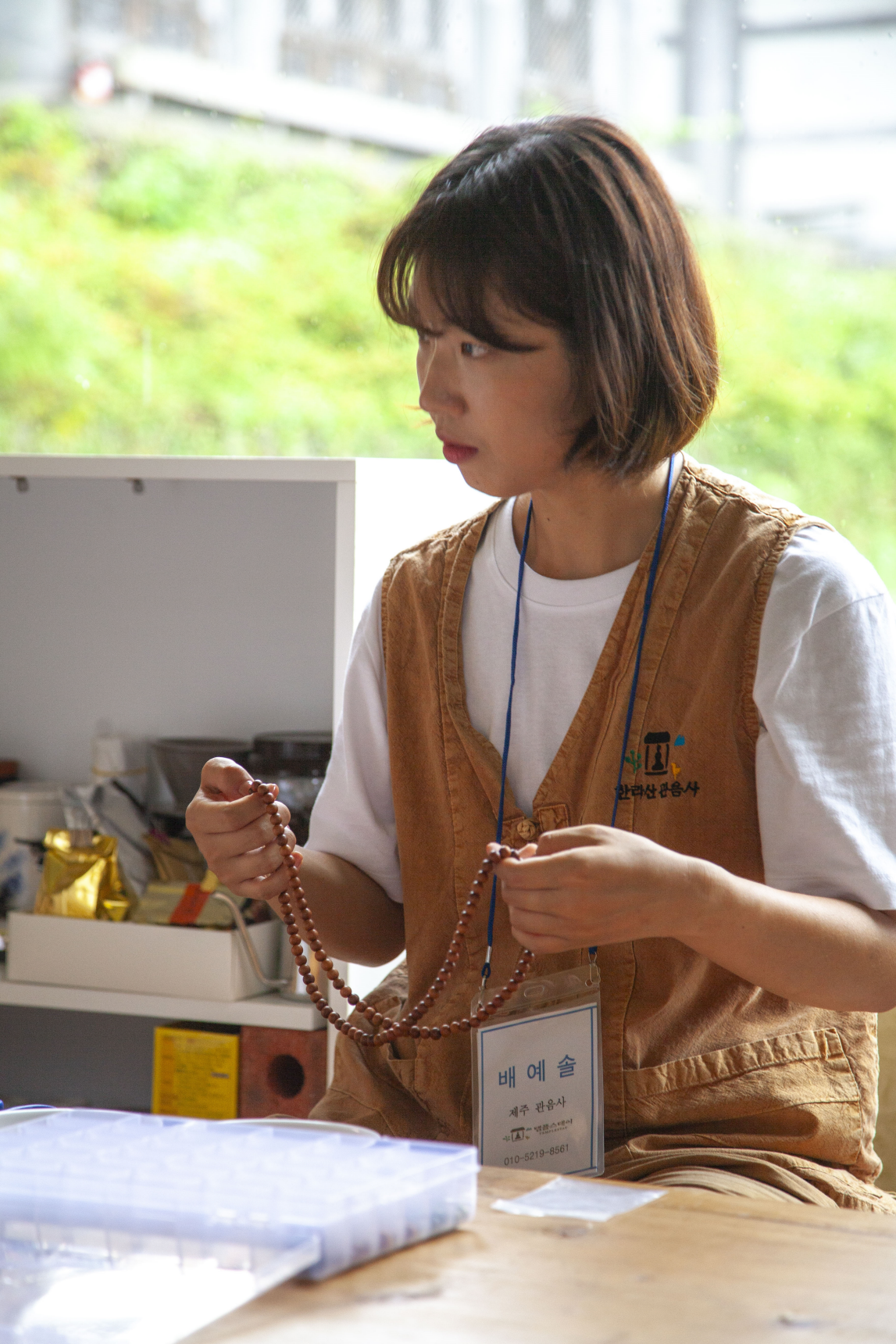 The temple stay experience kicks off with lessons in temple etiquette. Regardless of what your beliefs are, you can experience and feel the living heart of Buddhist traditions and culture and take a moment to appreciate the architectural and artistic beauty of the temple's structures and artifacts. Before fully immersing in temple life, there's an opportunity to marvel at the architectural grace and artistic intricacies sprinkled throughout the temple. Depending on the visitor's inclination, Gwaneumsa offers both experiential programs, packed with activities for a taste of Buddhist life, or relaxation-focused stays, designed for personal reflection and nature communion. It's designed to help you shift your focus inward, offering a genuine encounter with your inner self.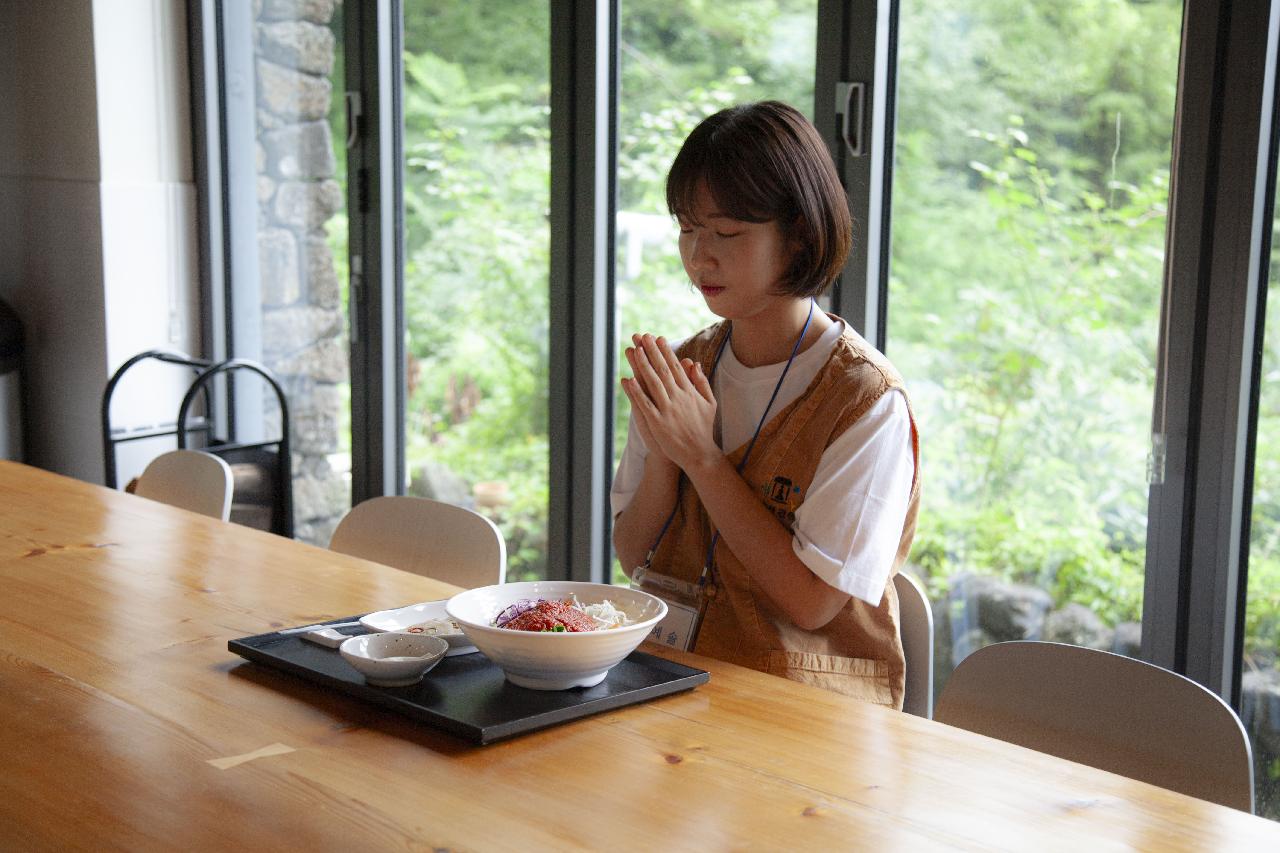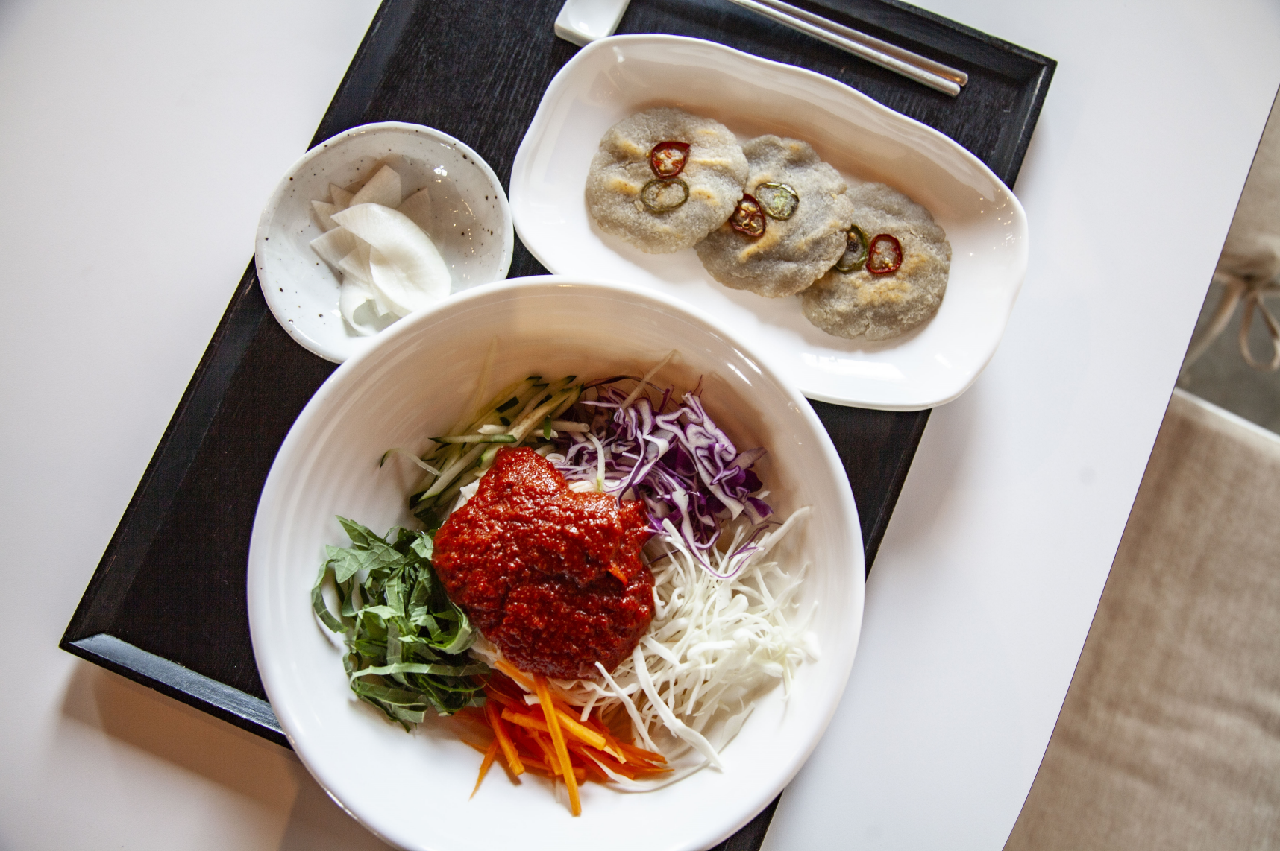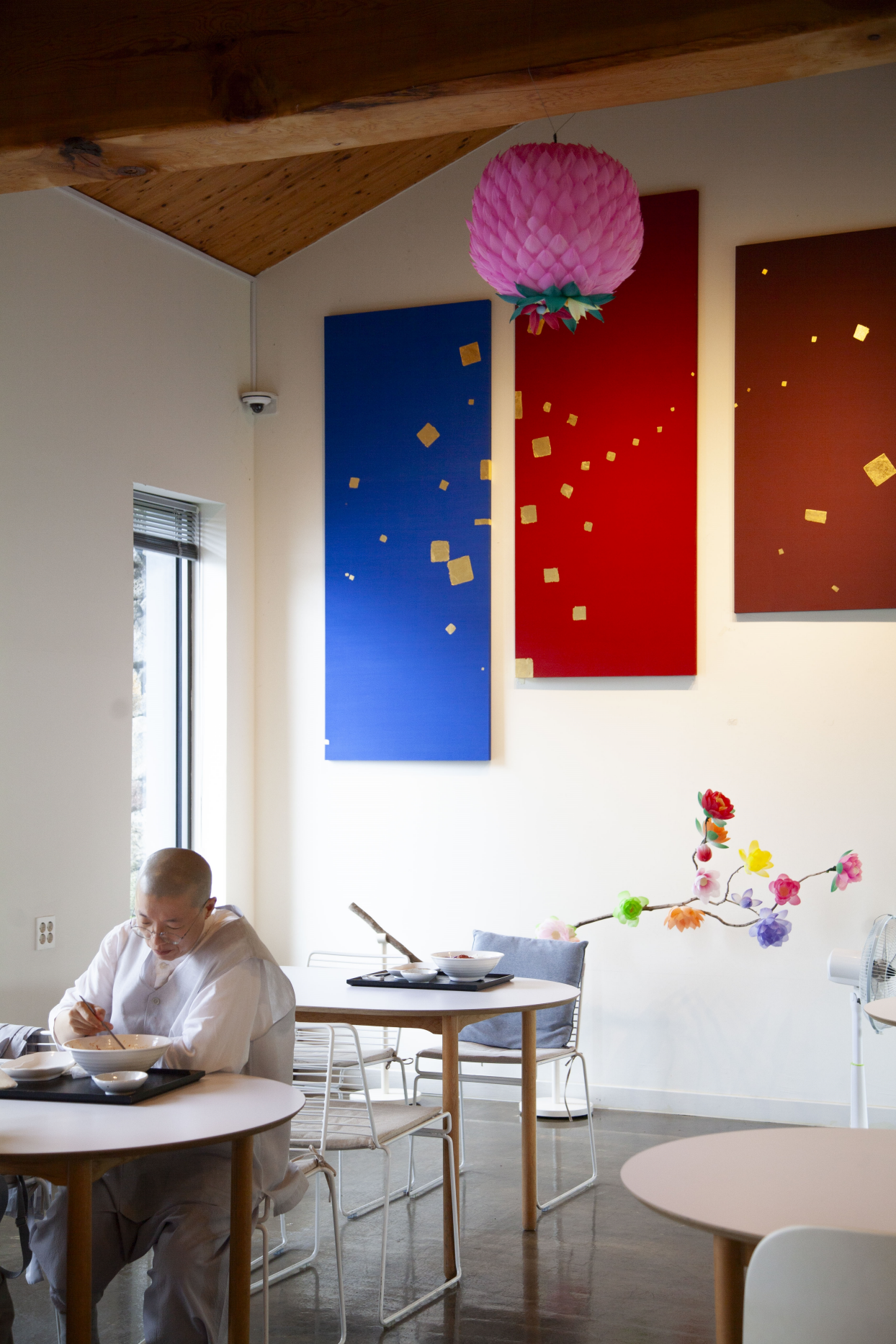 By the time the programs are over, it's time for dinner. Your temple journey will also introduce you to the unique culinary delights of temple cuisine. Today, food waste and environmental issues are becoming more serious, and temple food is a sustainable and mindful alternative. The meals at the temple stay are simple yet wholesome, made from nature's fresh ingredients and minimally processed. Plant-based and free from artificial flavorings, you'll practice the philosophy of Balwoo Gongyang - eating just enough and using water to clean out every last bowl, as a testament to gratitude and mindfulness.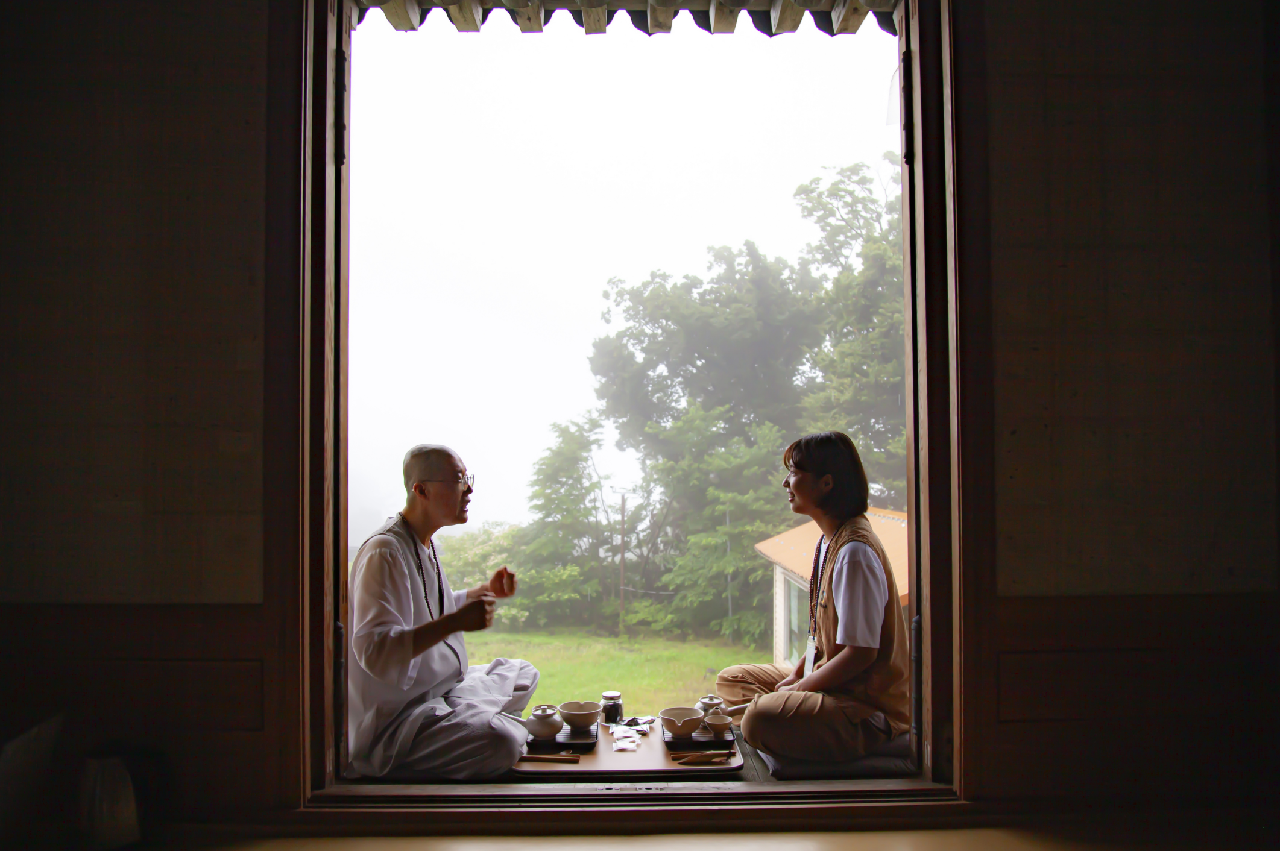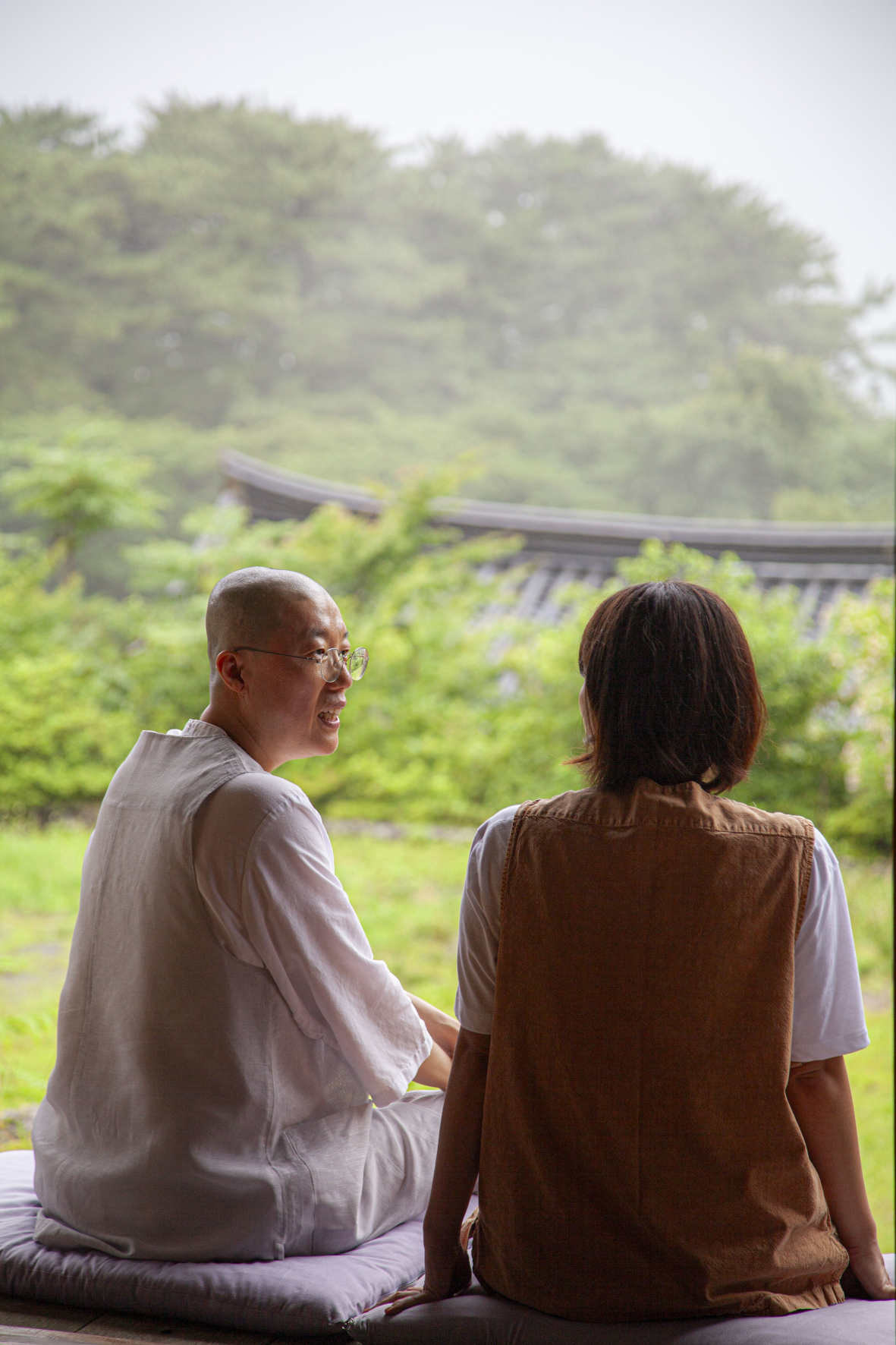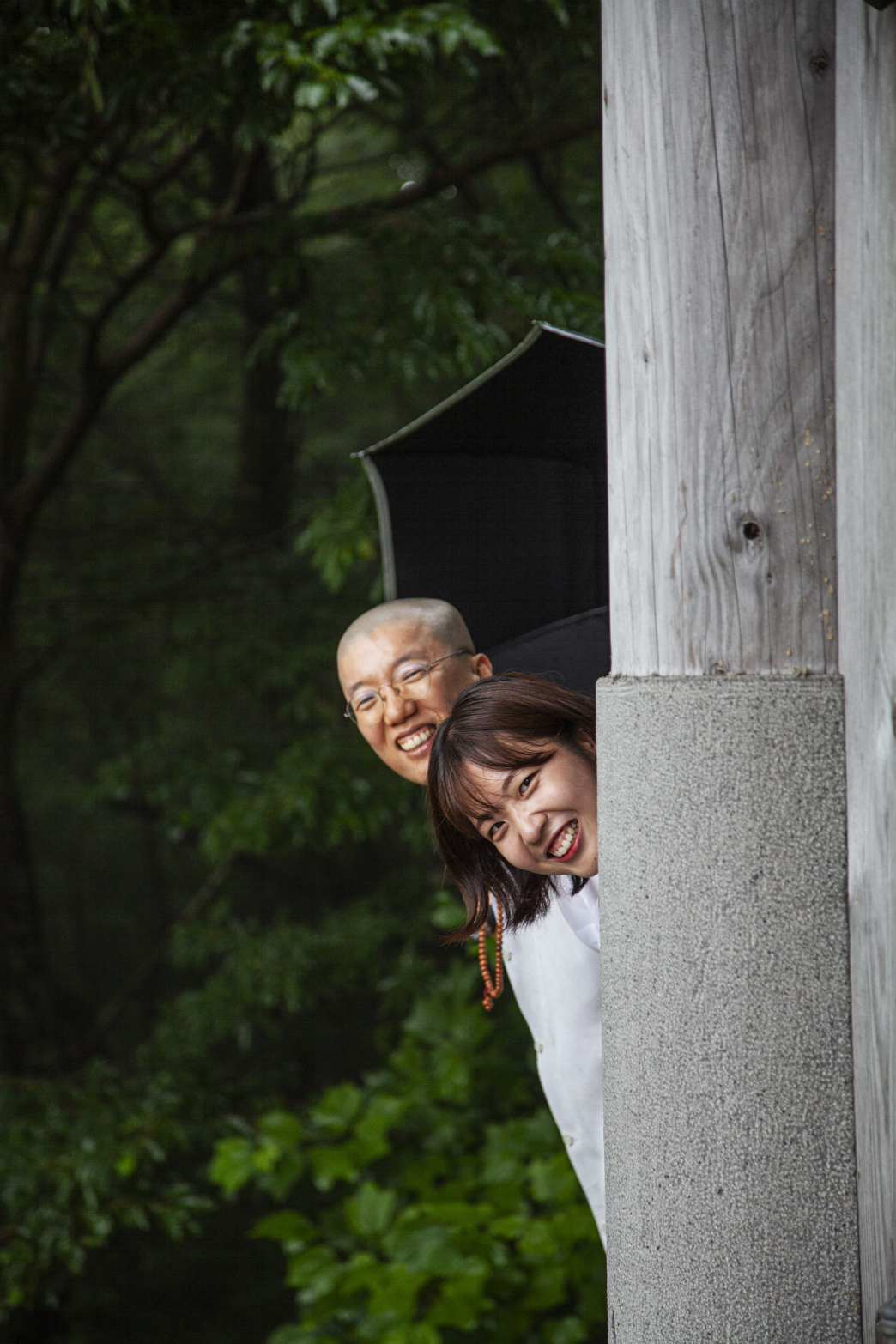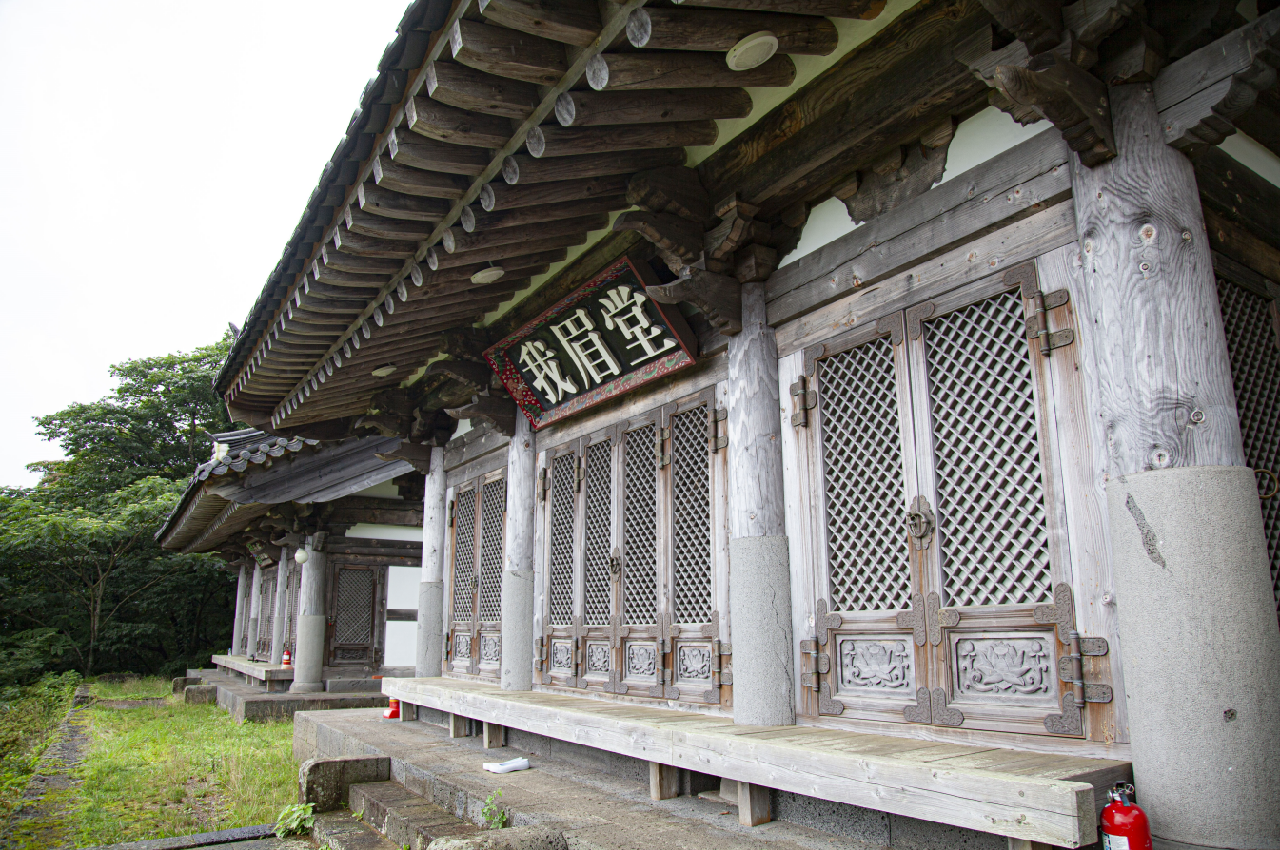 Beyond the usual coffee culture, the temple offers the pleasure of personally brewed tea. As a cherished aspect of temple life, it's customary to pause and enjoy a cup. Even if tea isn't usually your drink of choice, the carefully brewed tea by the monks is sure to captivate your senses. Sipping tea, engaging in heart-to-heart chats, you'll find a quiet haven for your soul.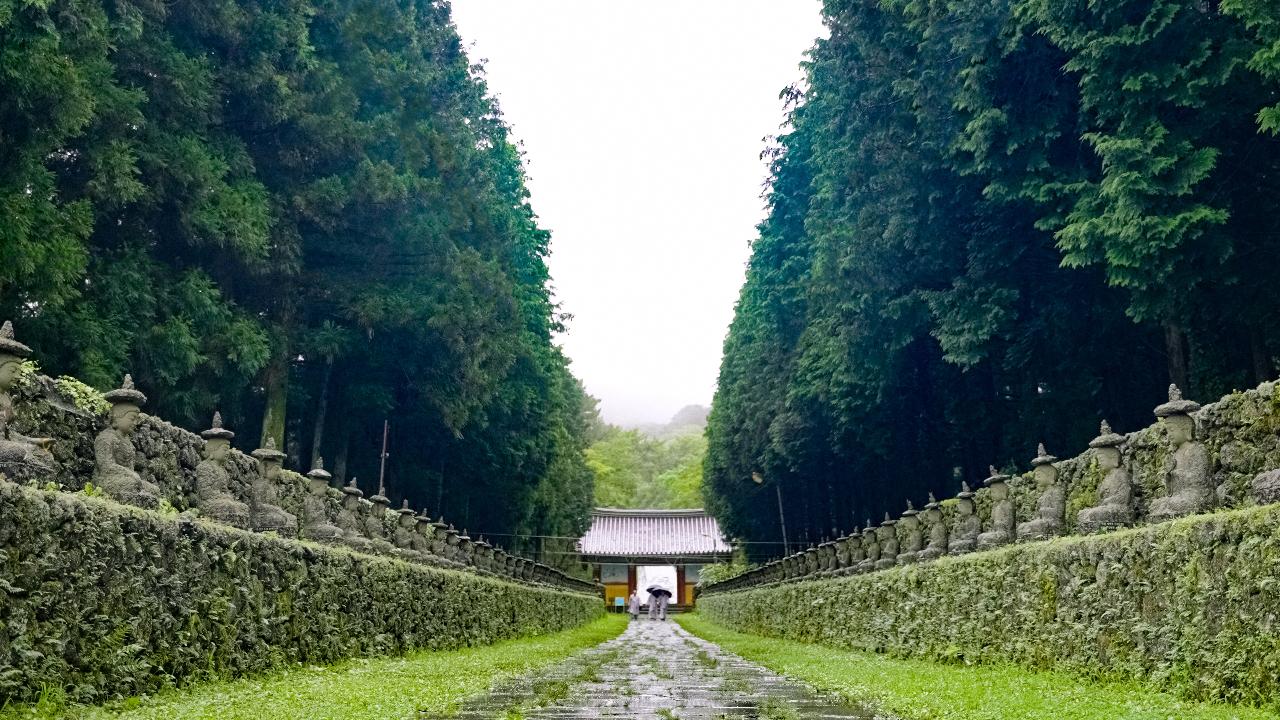 The monks bring warmth and ease to every conversation. Sharing everyday stories within this serene backdrop, you'll find burdens you've carried feeling a tad lighter. The magic of the temple stay lies in its disciplined rhythm: waking, resting, reflecting, and enjoying simple meals at specific times. While it's a respite from the usual hustle, the temple's structured daily rituals offer a rejuvenating break. If you yearn for a harmonious blend of deep self-reflection and nature, Gwaneumsa Temple in Jeju is the ideal recommendation.
▶Address: 660 Sanrok North Road, Jeju City
▶Inquiries: 064-7247-6833
A Glimpse of Eastern Grandeur,
<Yakcheonsa Temple>
Set against the stunning landscape of Seogwipo's pristine seascape, Yakcheonsa Temple is a must-visit in Jeju. Its name, "Yakcheonsa," comes from legends of healing spring waters ("yaksu") at the site, believed to have curative properties for those who drank from them.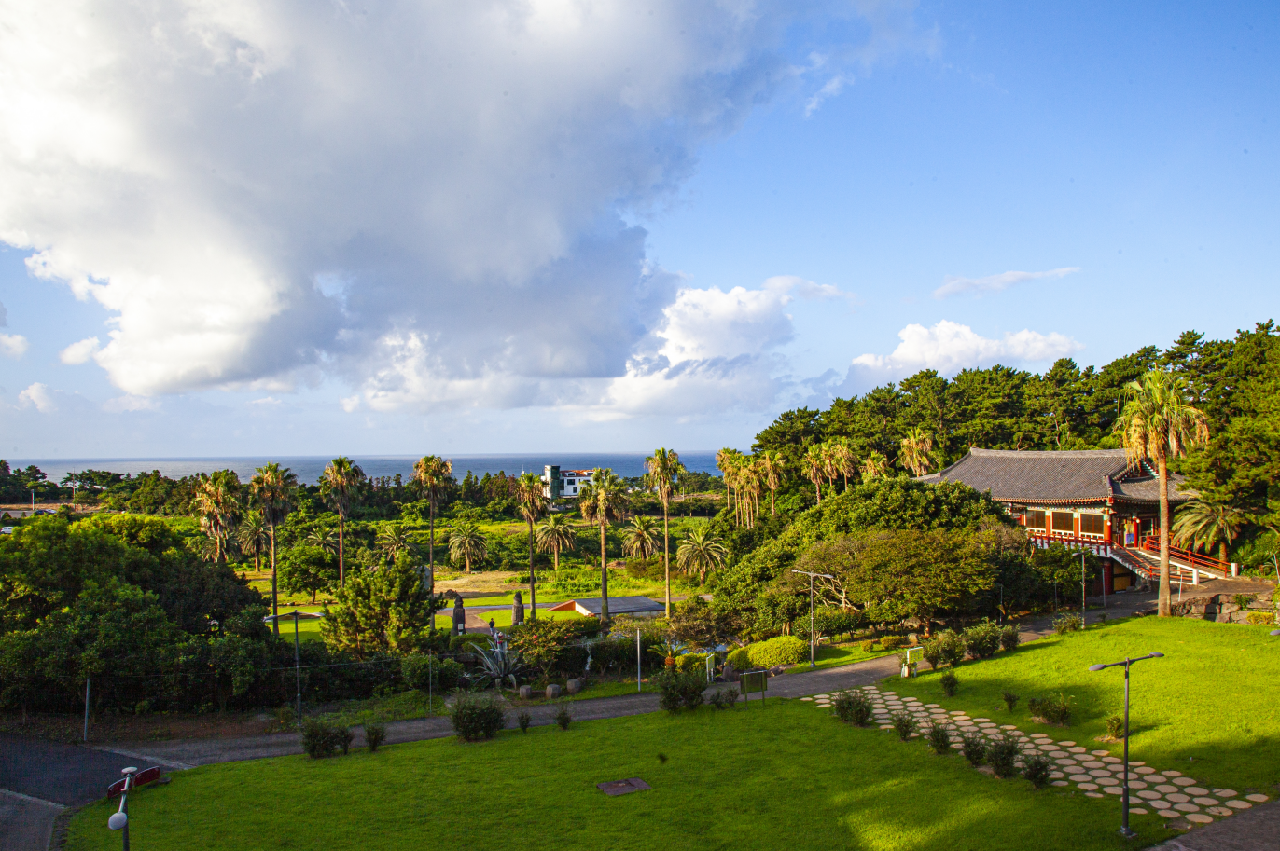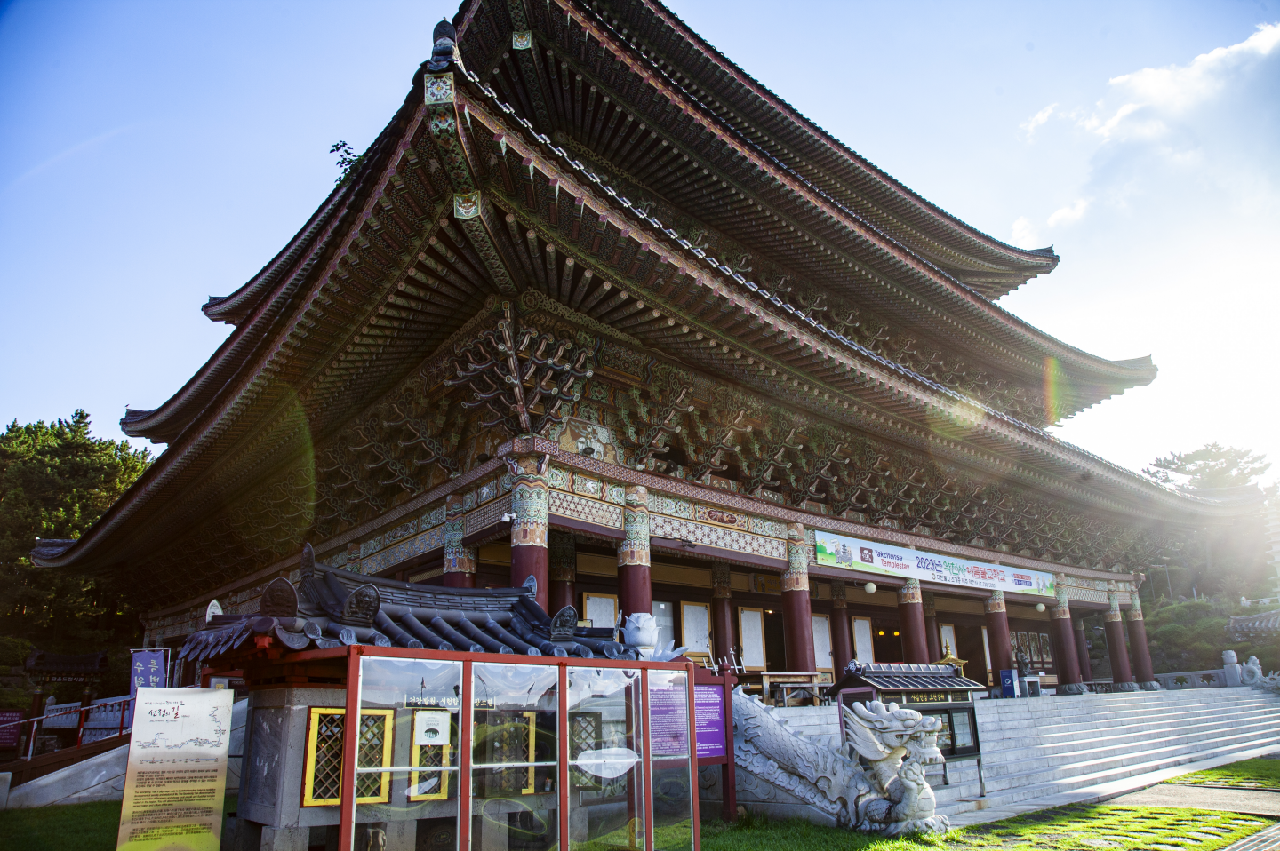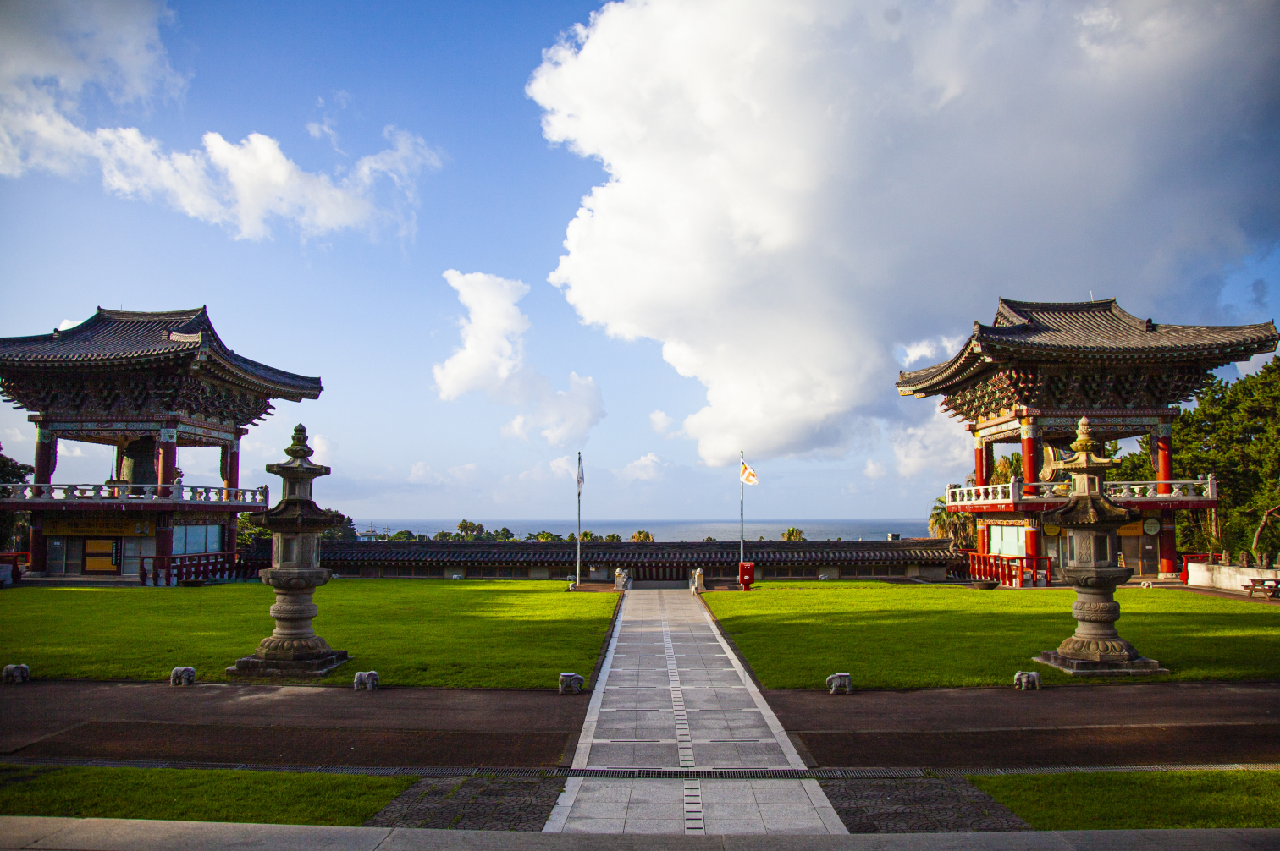 Yakcheonsa is popularly known as Jeju's pioneer in the "temple stay" experience, allowing visitors to experience the monastic lifestyle with a range of programs. A haven of Buddhist heritage, this expansive temple complex captivates with its intricate architecture and the spiritual ambiance of its natural cave shrine, the Gulbeopdang.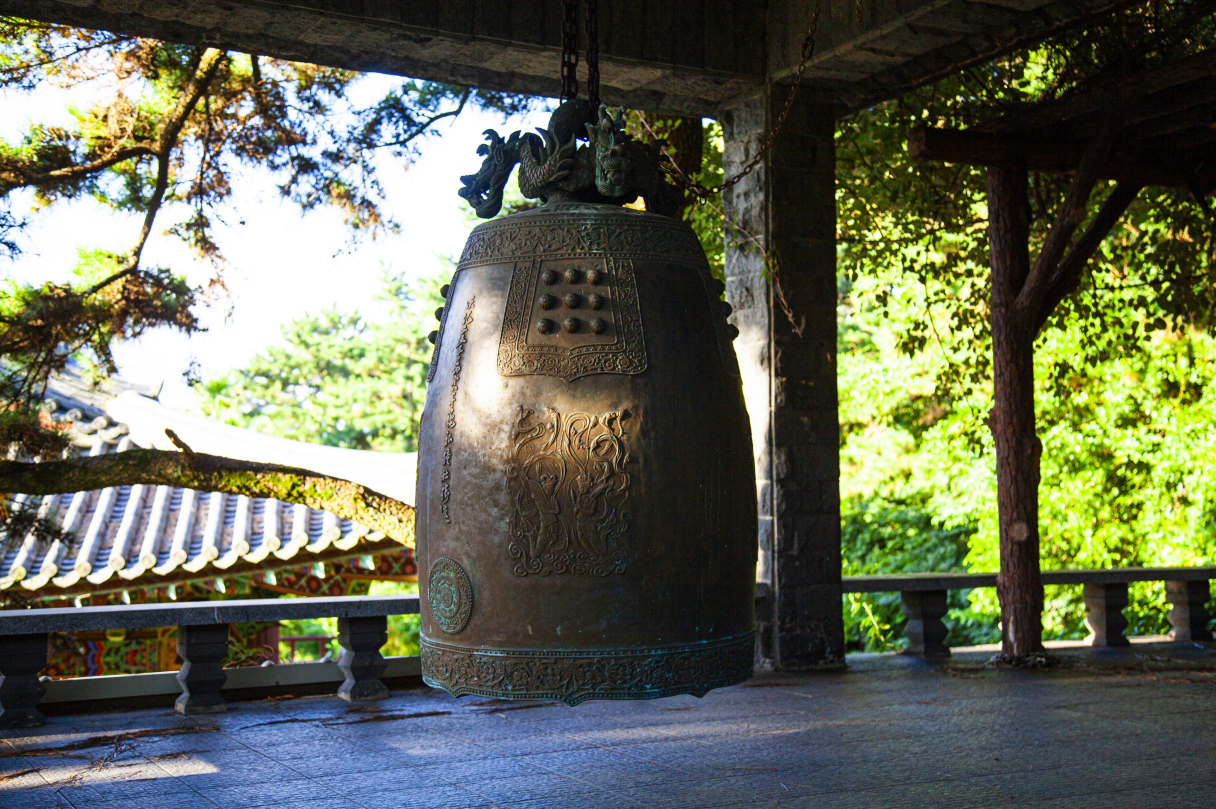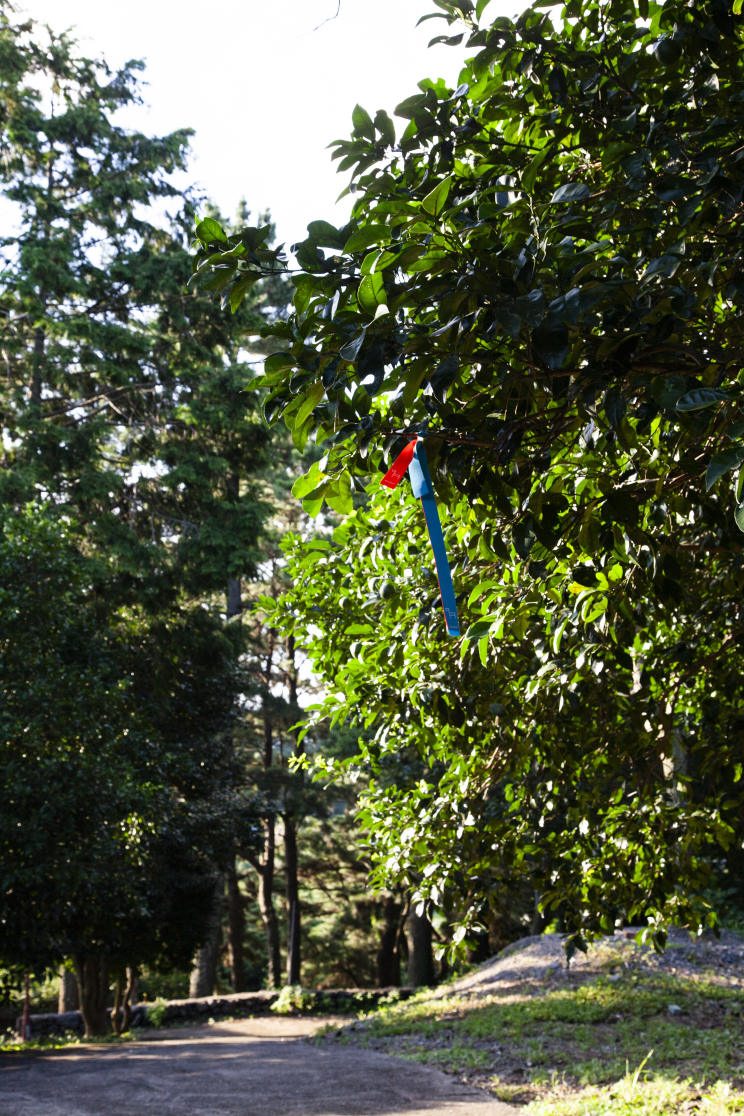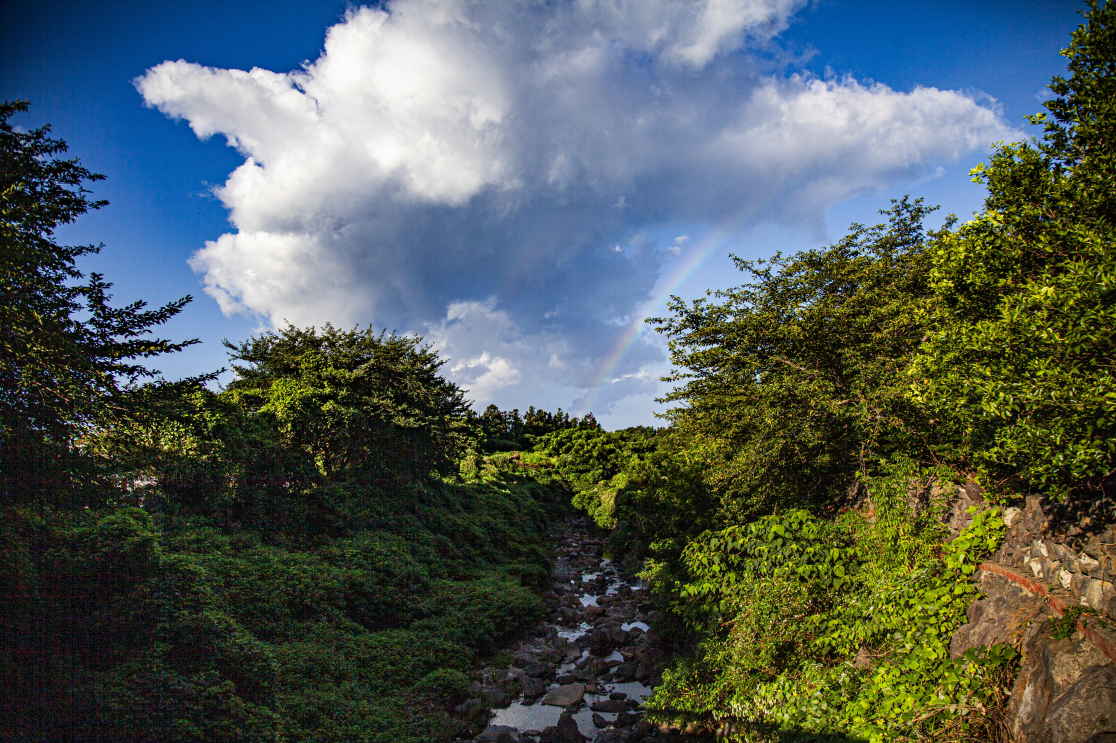 Beyond the temple walls, the southern seas of Jeju stretch infinitely against a beautiful garden that rests in the shadow of the towering Hallasan Mountain. Conveniently located along Jeju Olle Route 8, Yakcheonsa serves as a serene checkpoint for hikers, offering a chance for introspection.
▶Address: 293-28 Ieodo Road, Daepo-dong, Seogwipo City
▶Inquiries: 064-738-5079
Notice

※ The above information was written on 2023-08-10. Please confirm the information prior to your trip.
※ Unauthorized use of the content above (text, photos and videos) is prohibited and subject to copyright by the Jeju Tourism Organization.