본문
Jeju tour in the reality show <Weeekle Weeekle Holiday>
Review

0

Lookup

2,066

Share SNS

12
Keeping up with the reality show of 'Weeekly'

Jeju tour in the reality show <Weeekle Weeekle Holiday>

'Weeekle Weeekle Holiday', the reality show of 'Weeekly' who came to Jeju for working holiday ended successfully with more than a million views. Let's find out what Weeekly members wanted to go, do, and eat in Jeju other than the working holiday experience. Let's go to 'Weeekletastic' places that has all the bubbly charm of Weeekly.
Sweet tooth, Jihan's bakery pick
Worth waiting for <Abebe Bakery 아베베베이커리>
One of the famous bakeries among tourists who come to jeju, let's go to 'Abebe Bakery, where Jeju's local ingredients are turned into donuts. You can find all sorts of new donuts and cream buns made of Woodo peanuts, Hallabong, green tea, etc.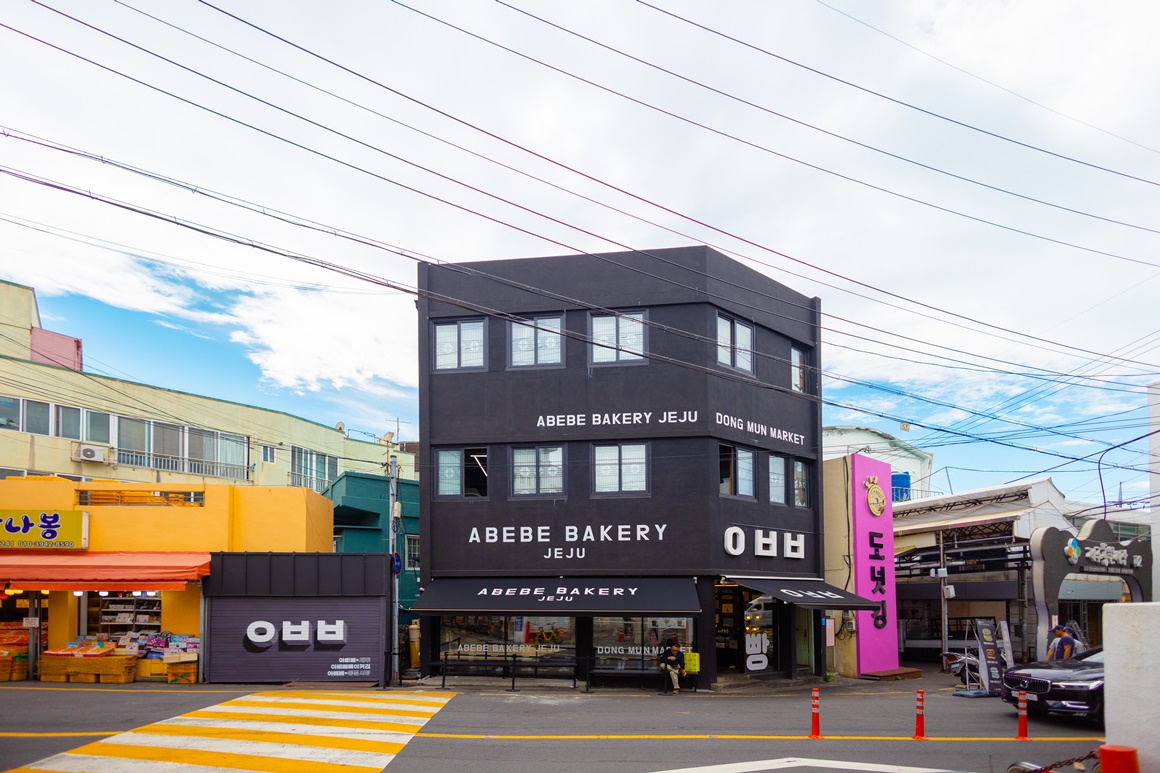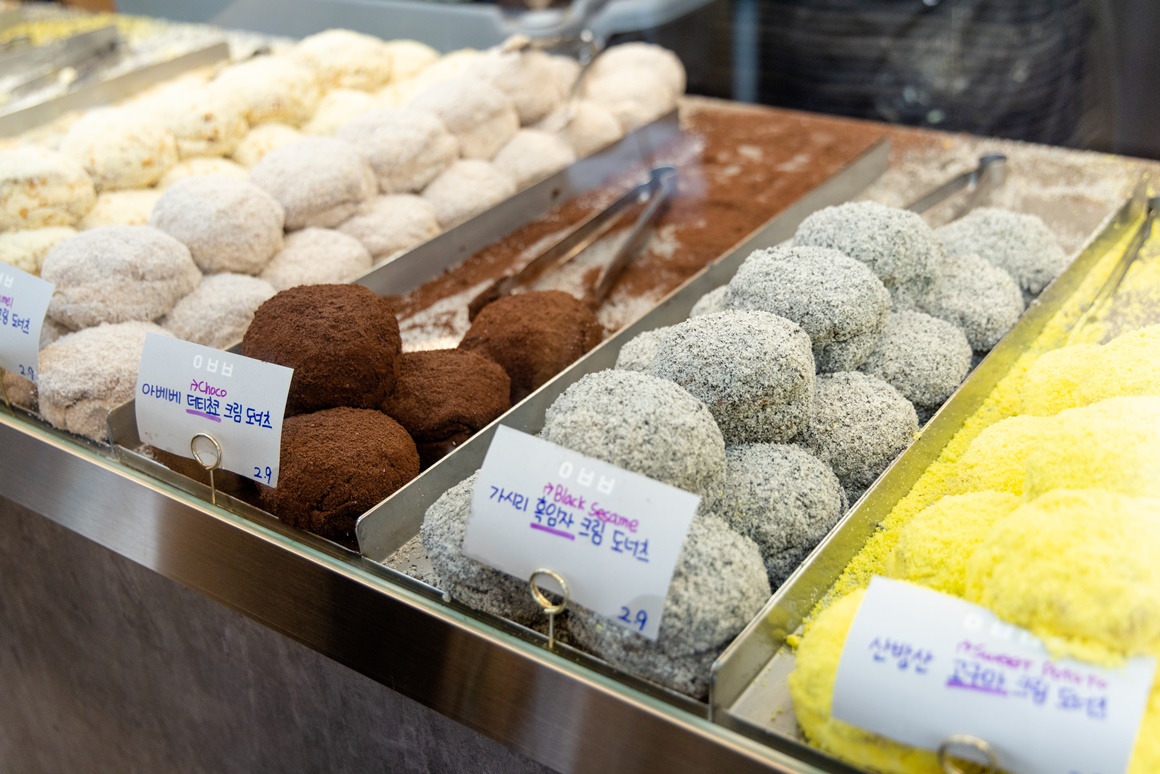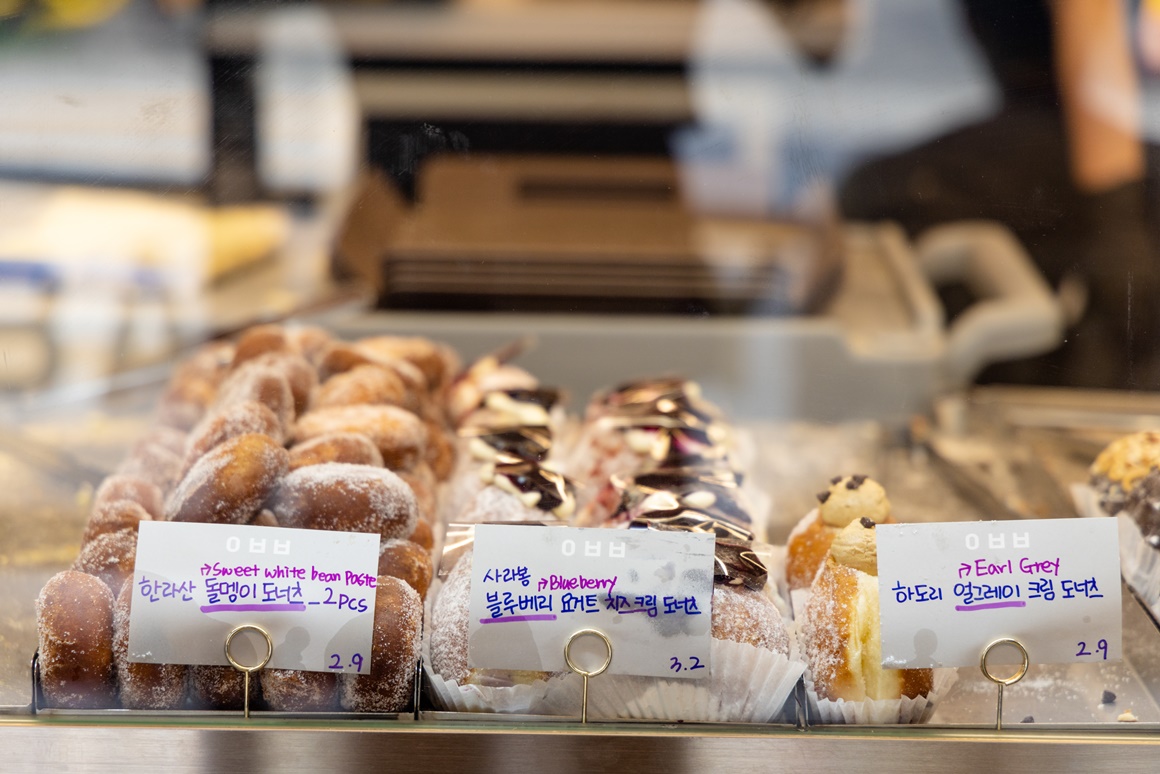 Other than their signature menu, 'Woodo peanut cream donuts', 'Wimi Hallabong cream bun' with Hallabong cream and sticky rice cake, 'Gasiri black sesame cream donuts,' beloved by 'Halmaennials (Halmeoni+Millennials)' are famous. Rich cream inside the chewy bread makes everything so soft and moreish. Although you start standing in line when it opens, you might still have to wait for some time. So hurry up if you're serious about good bread.
▶Address: Next to No. 12 Gate of Dongmoon Market, 4, Dongmun-ro 6-gil, Jeju-si(제주시 동문로6길 4 동문시장 12번 게이트 옆)
▶Opening hours: Everyday 10:00 – 21:00 [last order by 20:30]
▶instagram : @bakery_abebe
The youngest, Joa's beverage pick Mugwort Frappuccino!
<The nature and taste of Jeju, STARBUCKS>
You can enjoy Starbucks anywhere, but there is a reason that you should visit Jeju's Starbucks. The flavors you can't taste elsewhere! They have Jeju-only menu items inspired by Jeju's nature, scenery, and local products. Famous for everybody, 'Jeju mugwort ddeok cream frappuccino' is a beverage that will remind you of Jeju's green Oreum.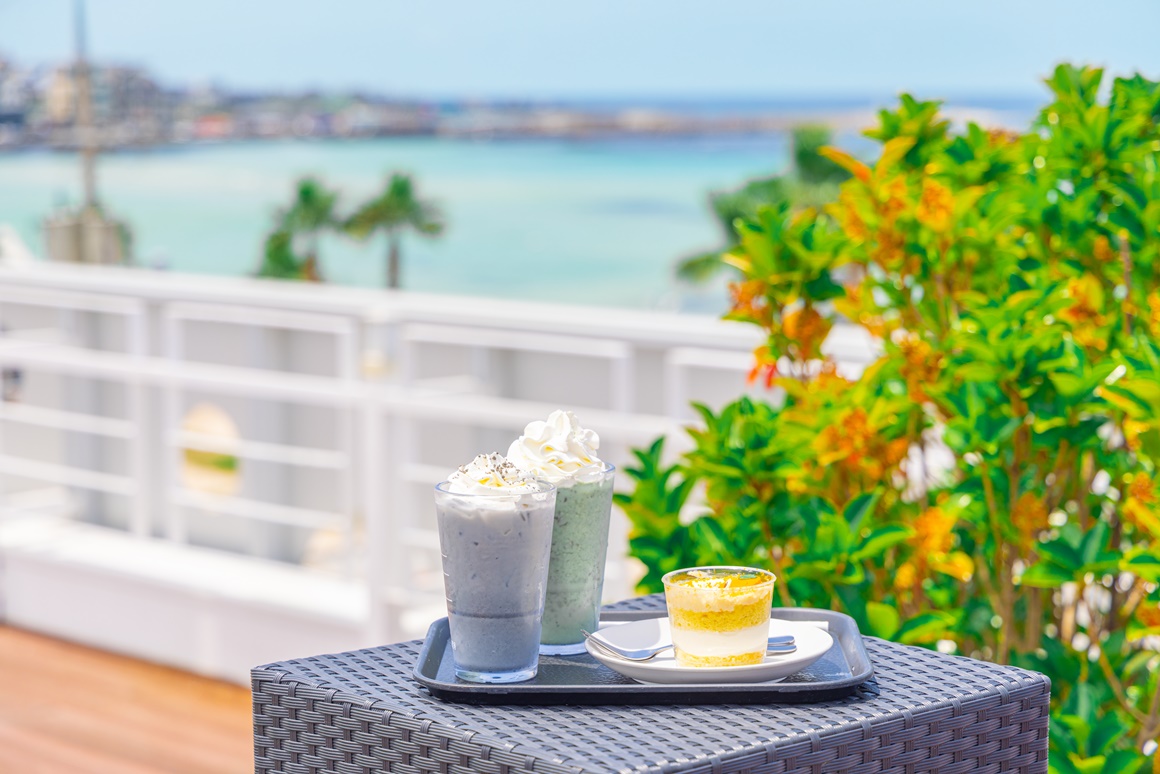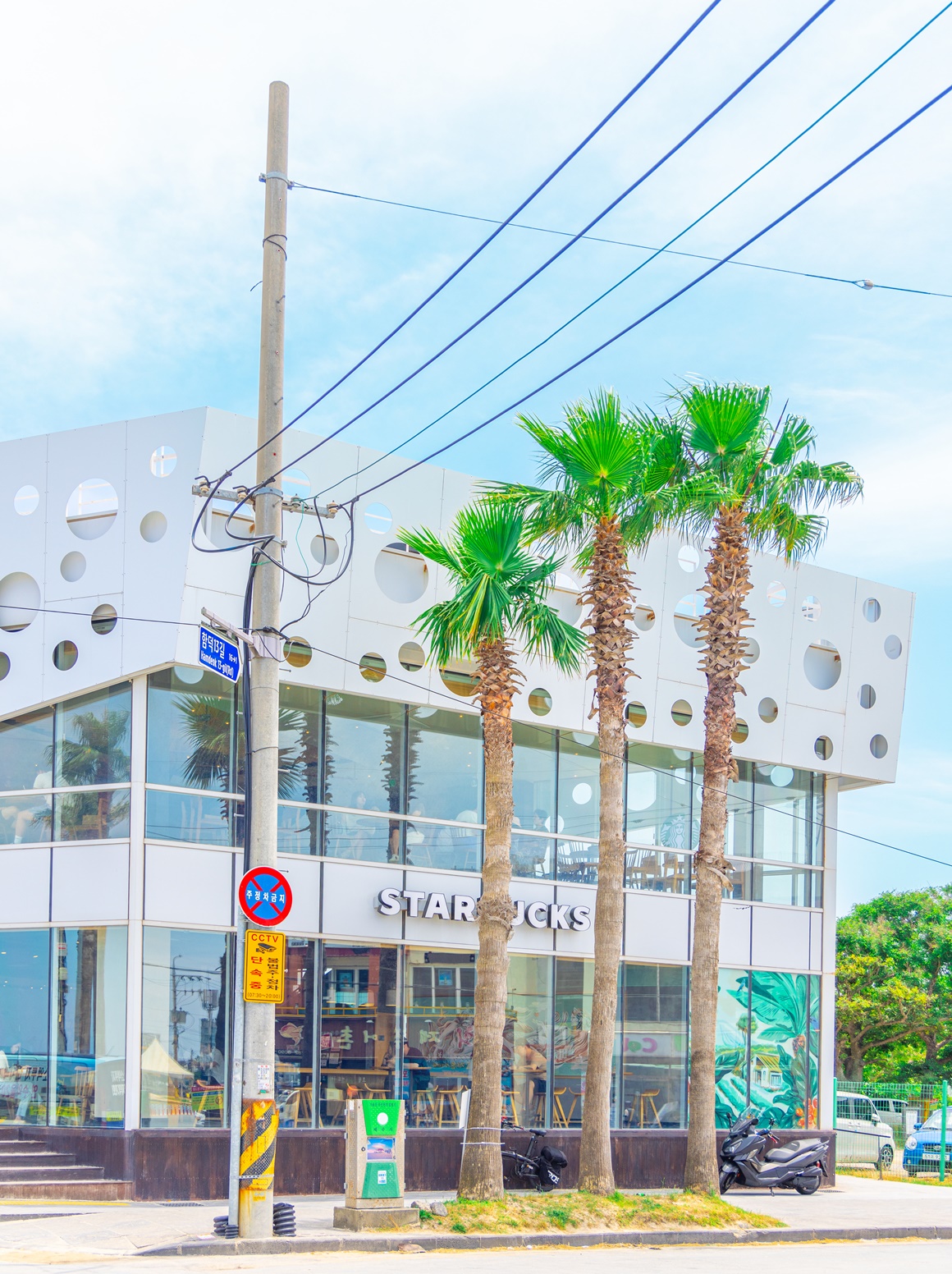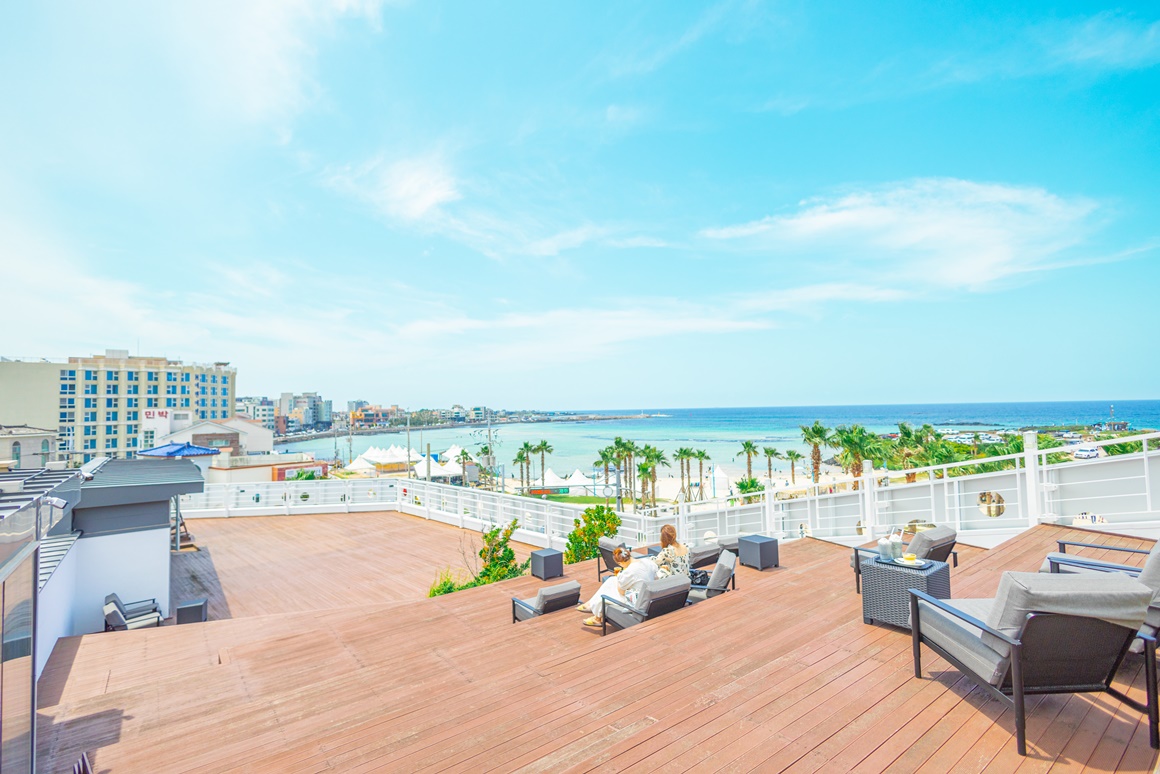 The bitter scent of mugwort and chewy black sesame ddeok will bring all the pleasure of chewing. They also have 'Jeju Kkamang latte', inspired by Jeju's stone walls and dolhareubangs. Full of black sesame, the rich, nutty flavor will fill your mouth. In addition, they have various desserts that have the scent and flavor of Jeju. All yours to pick!
▶Shooting location: Starbucks Jeju Hamdeok
▶Opening hours: Everyday 08:00 – 23:00
Just like bright So-eun herself
Fairytale town in Jeju <Jas de Bouffan자드부팡>
Here is 'Jas de Bouffan', looking like a village from Europe. 'Jas de Bouffan' is named after Paul Cezanne's vacation home in South France. The main area is built with red bricks, and the opposite building looks like a green house; all in all, it has an exotic European look. All the interior items, even the lights, were carefully selected and decorated.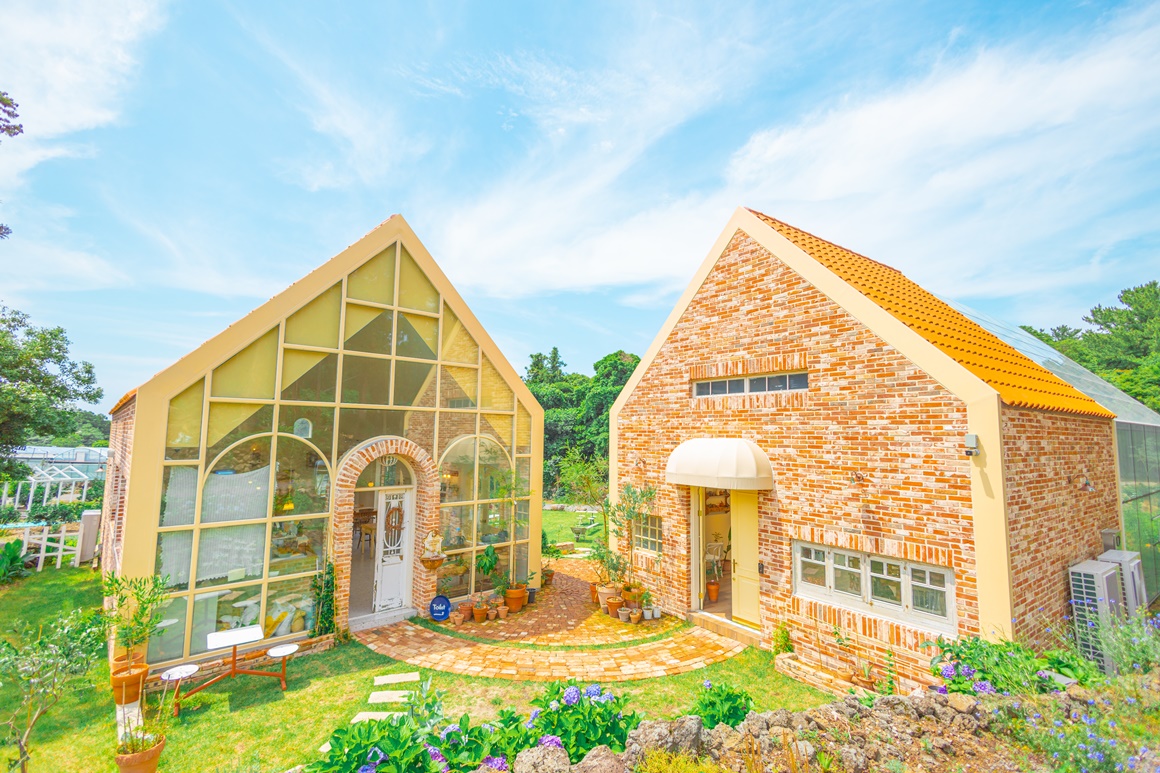 Their signature menus are 'Maritozzo', the Italian dessert made of brioche buns filled with whipped cream, and 'Coconut cream latte', coconut latte with tiny pieces of brioche on top. If you're not a fan of whipped cream, 'Green onion cream cheese maritozzo' is a great alternative. It's a good combination of sweet and salty.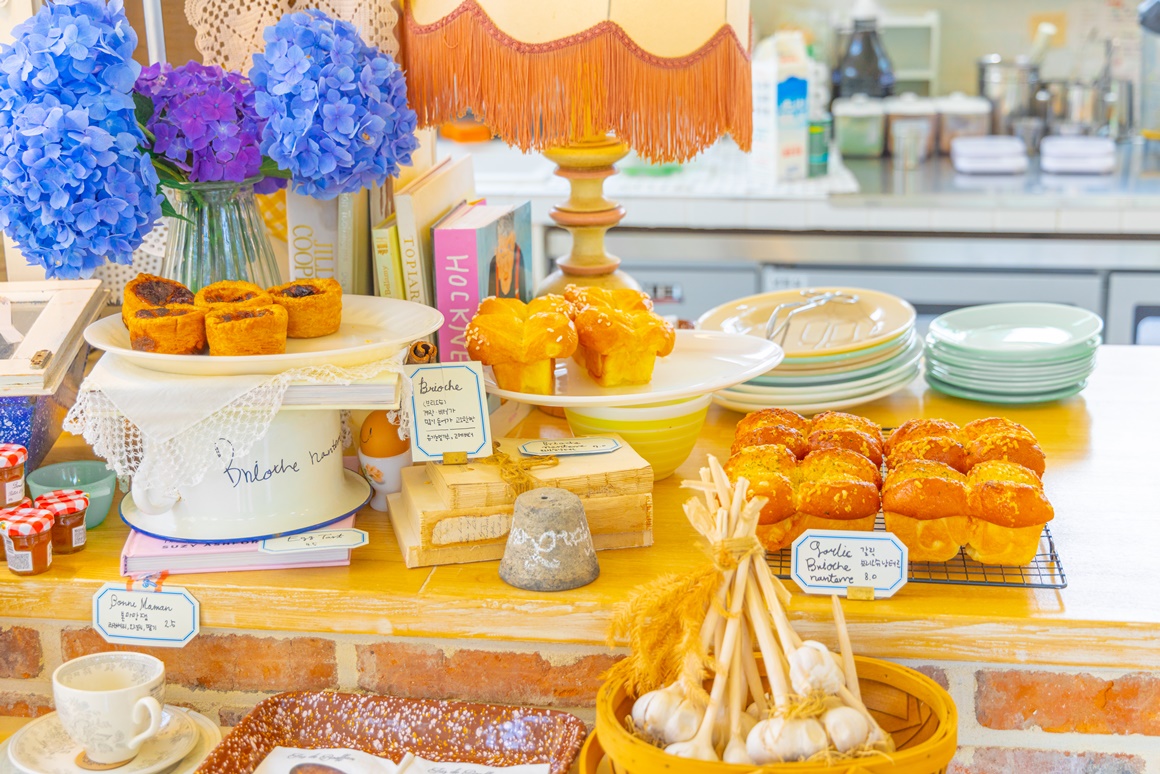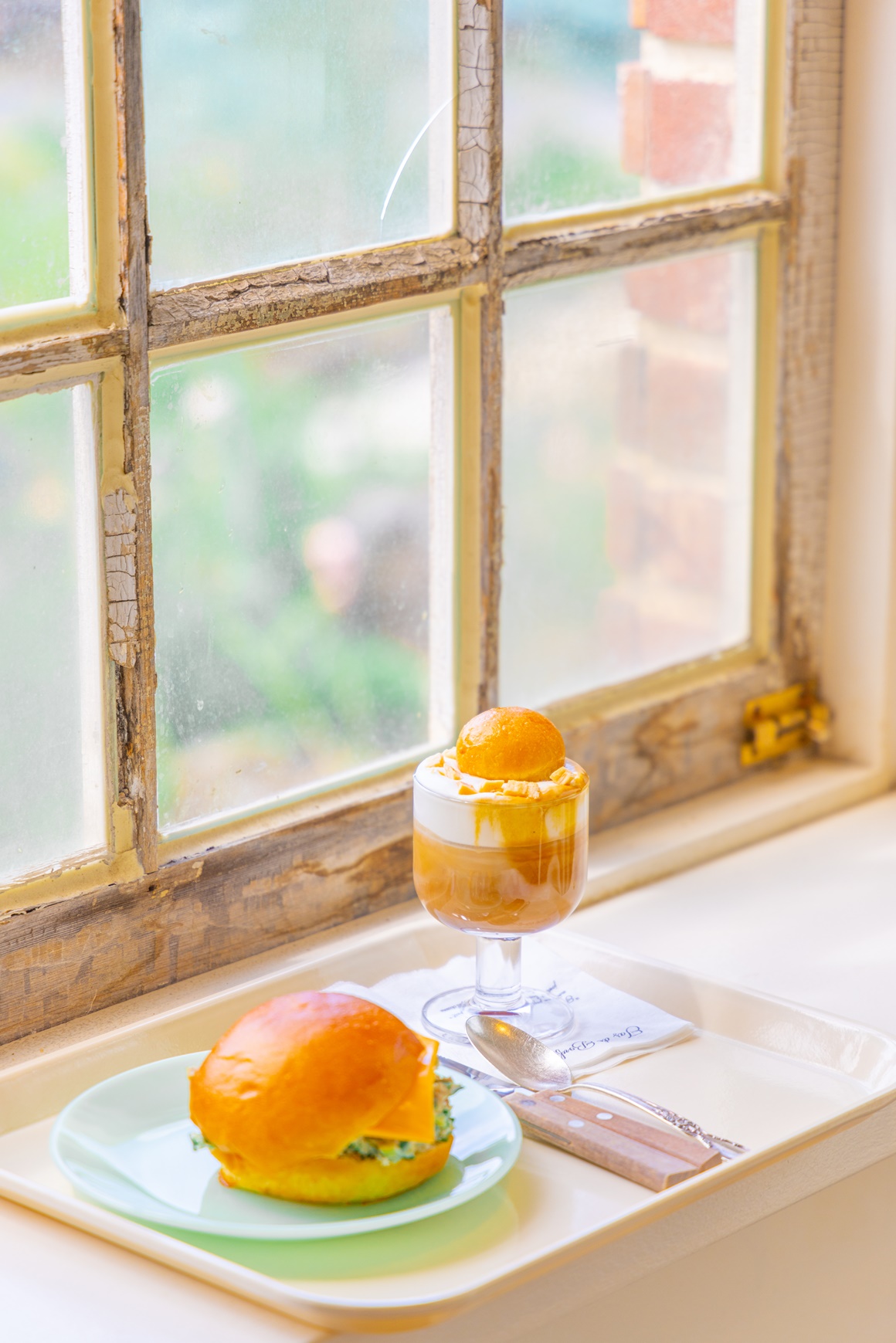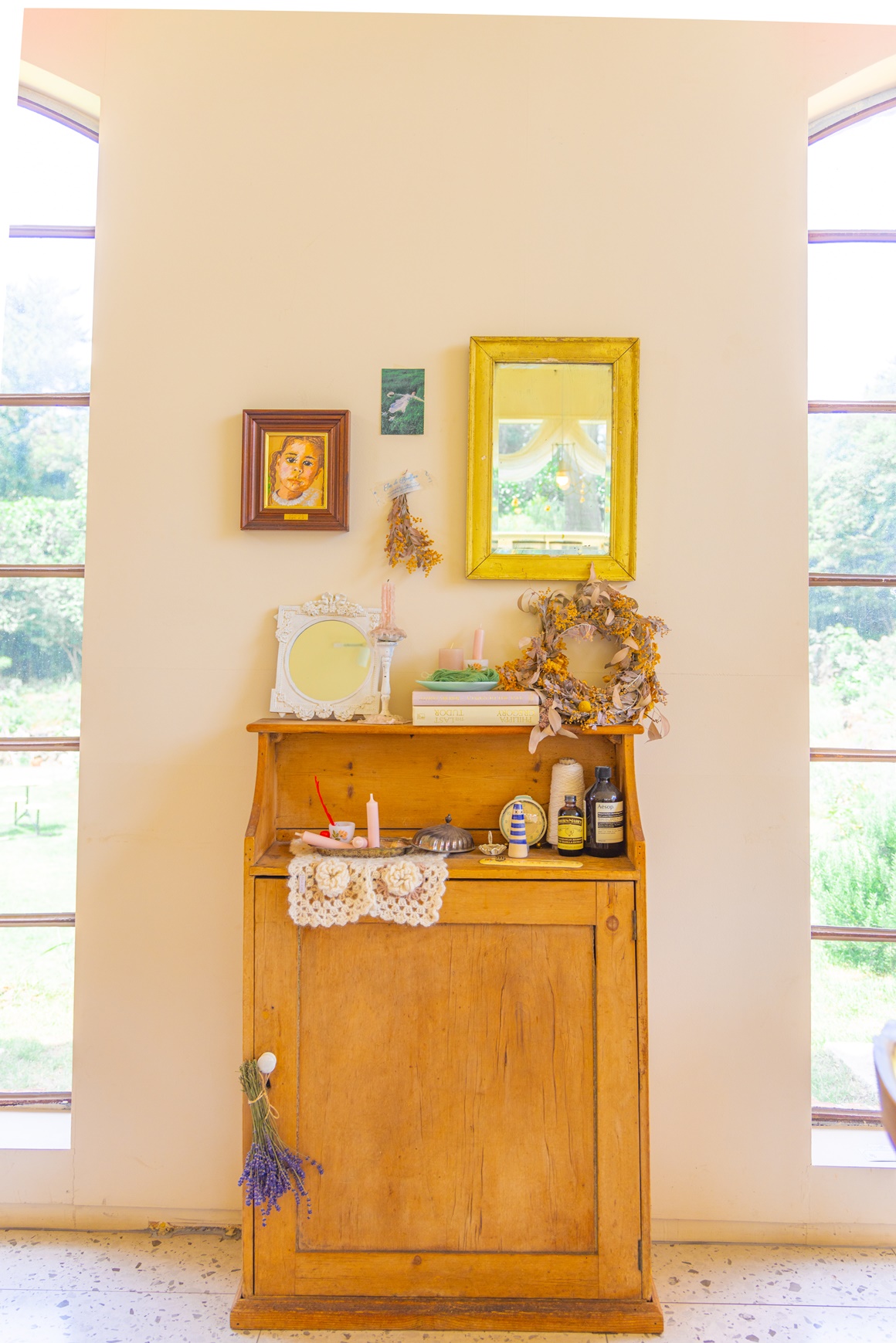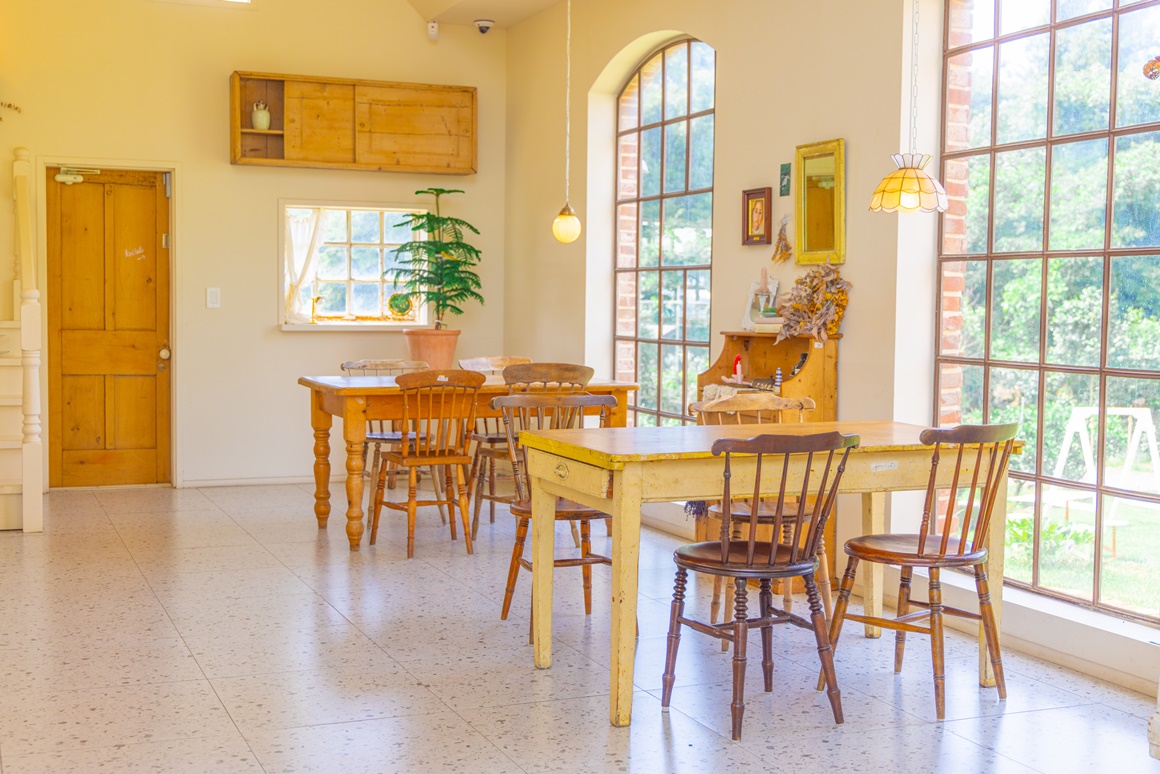 After the sweet relaxation, don't forget to take a perfect shot in a beautiful space filled with nature's colors.
▶Address: 385-216, Bukheul-ro, Jocheon-eup, Jeju-si
▶Opening hours: 11:00 – 17:00 /Closed on Wednesdays and Thursdays
▶instagram : @jas_de_bouffan
Sujin's wish, 'Horseback riding'
Enjoy in the forest <Horseback riding experience>
Don't worry, beginners! With basic training, you can enjoy horseback riding safely. There are various routes for you to choose, from ranch way trail to meadowy forest trail filled with phytoncide, and Oreum forest trail where you can go halfway up to the Oreum. If you're confident enough, try outdoor riding (where you can go outside the riding stables and enjoy nature), where you can take a walk in the meadow or Oreum, or run on a beach with the horse.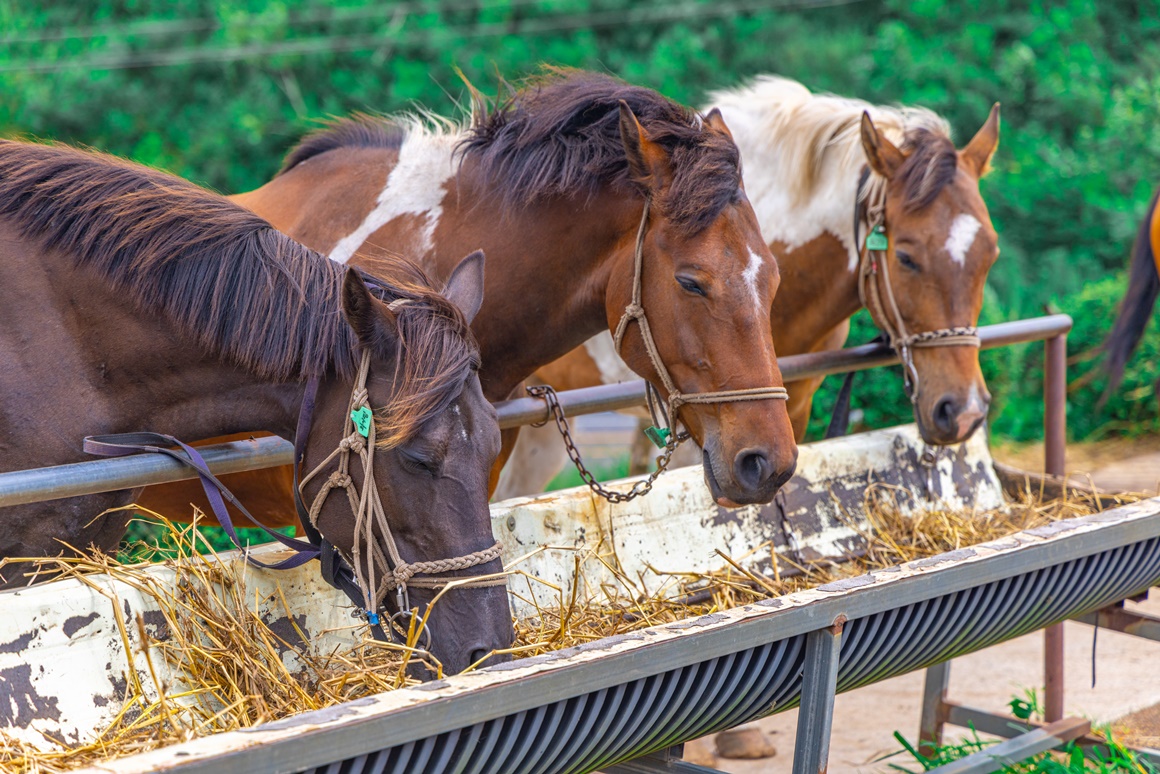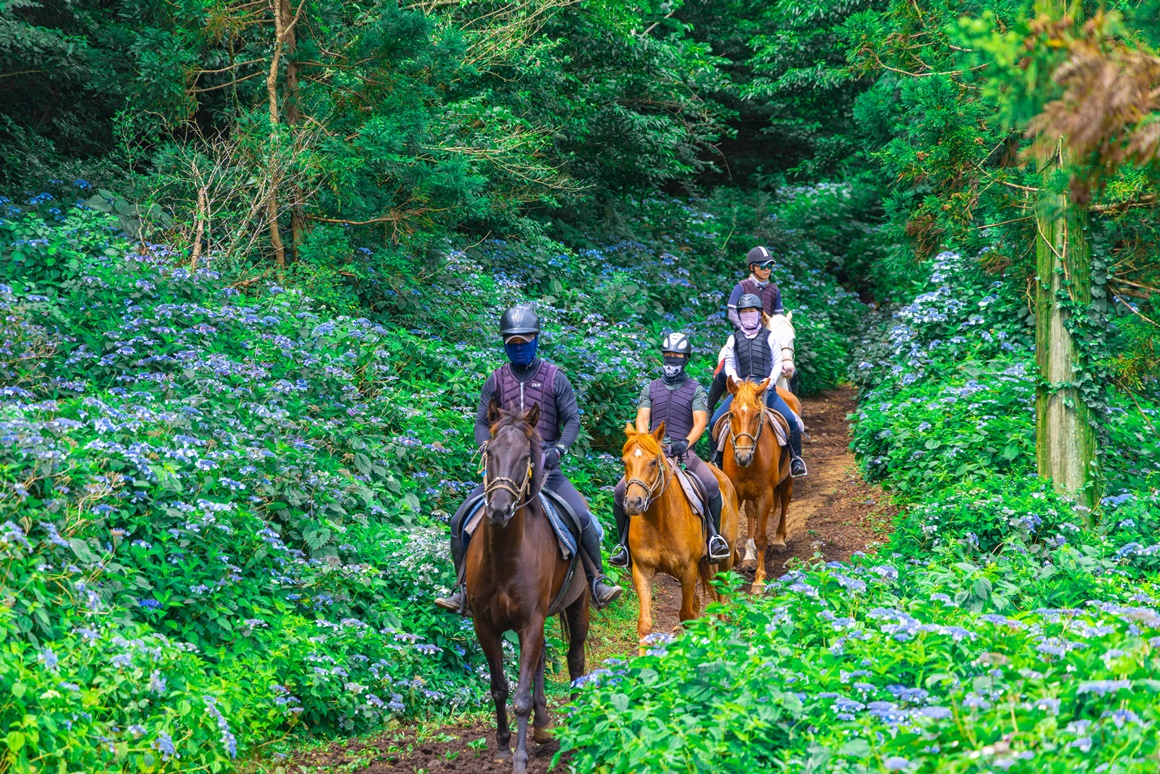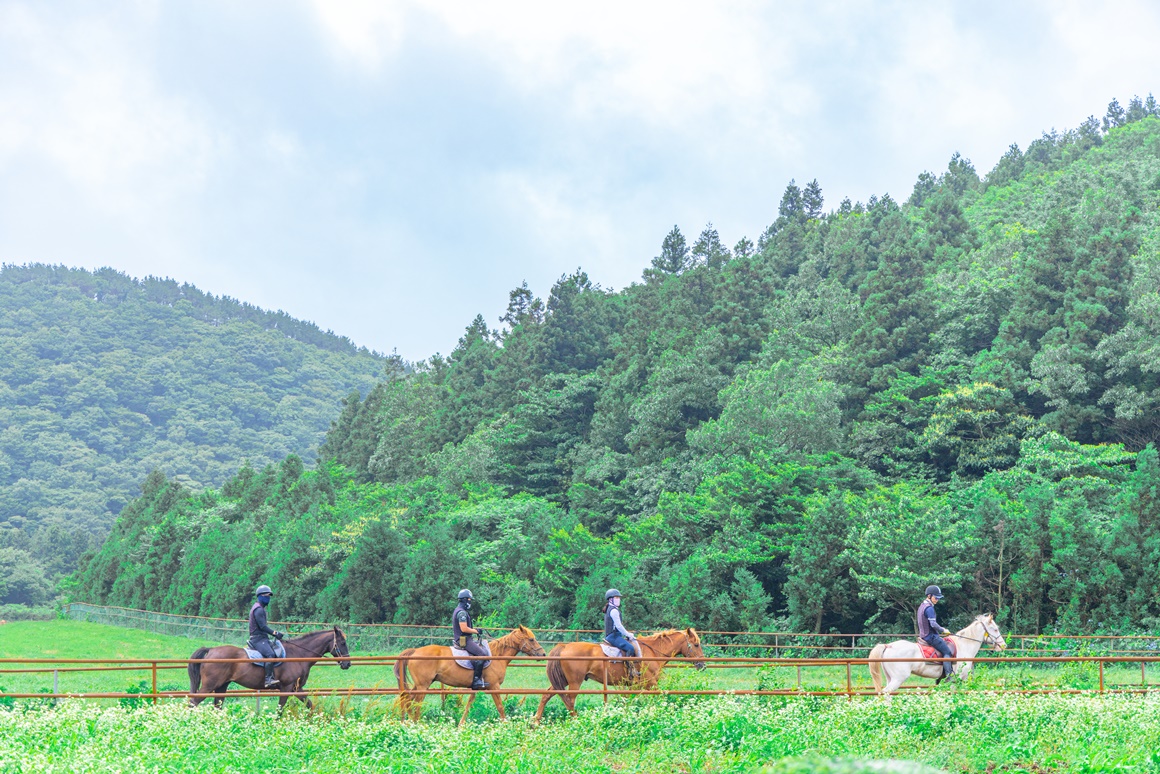 You might feel nervous at first, but soon you will find yourself speeding up with the pleasant sound of horse's hoofs. Take a slow walk in the forest, and then you will feel much healthier inside and out from all the phytoncide you inhaled.
Athletic girl, Monday's pick
Exciting activity, <Oreum mountain bike ATV>
If you want to feel excitement in Jeju's nature, an ATV will be a good choice for you. However, for your safety, you need to wear protective helmets and practice driving first. Before buckling down to it, drive a small track slowly to get used to driving it.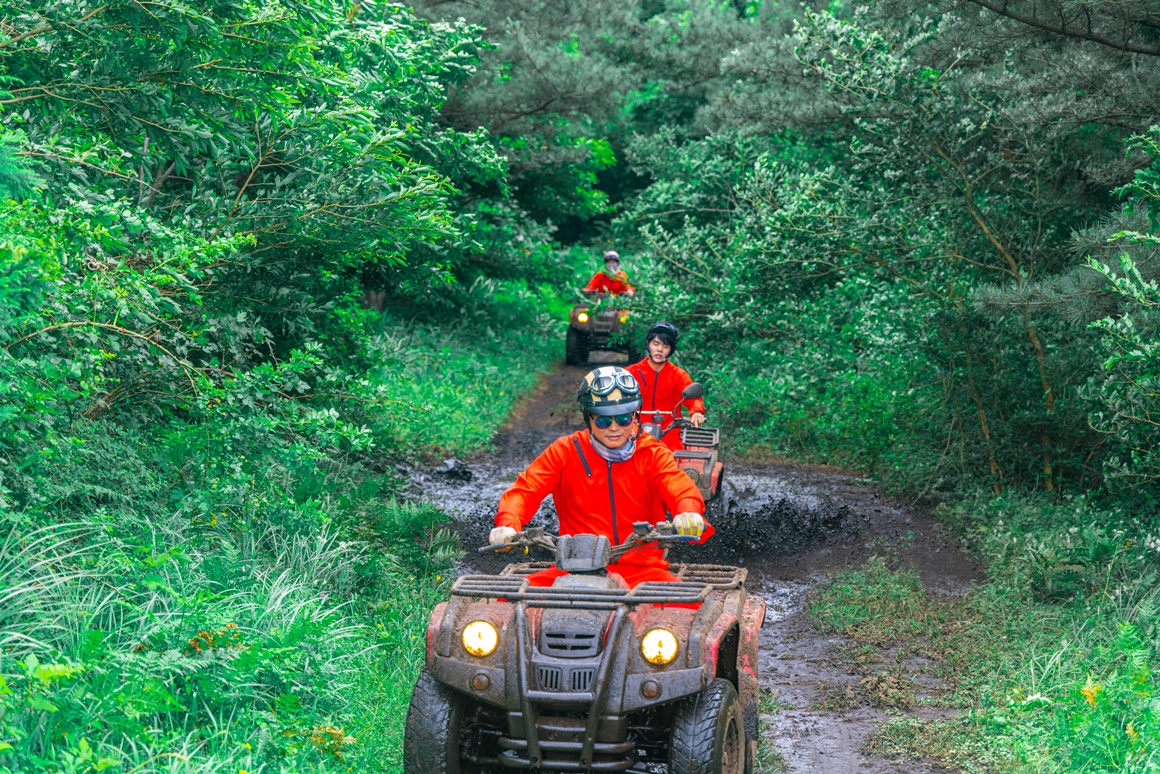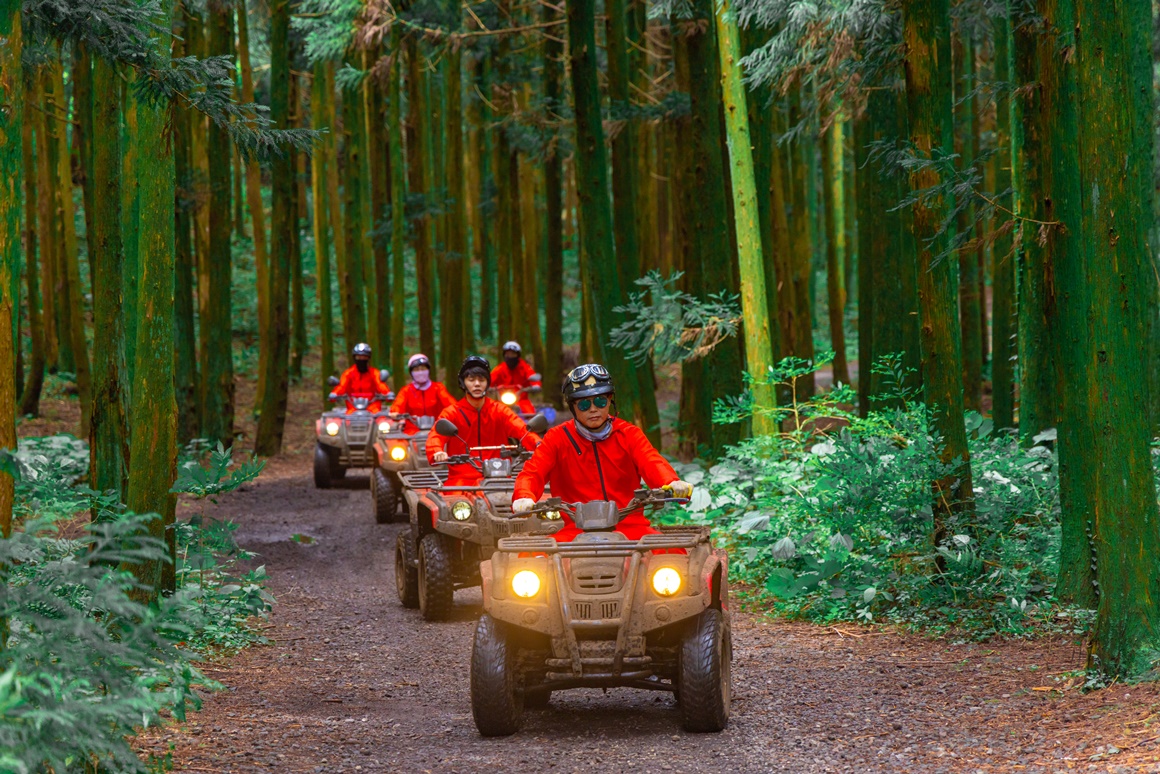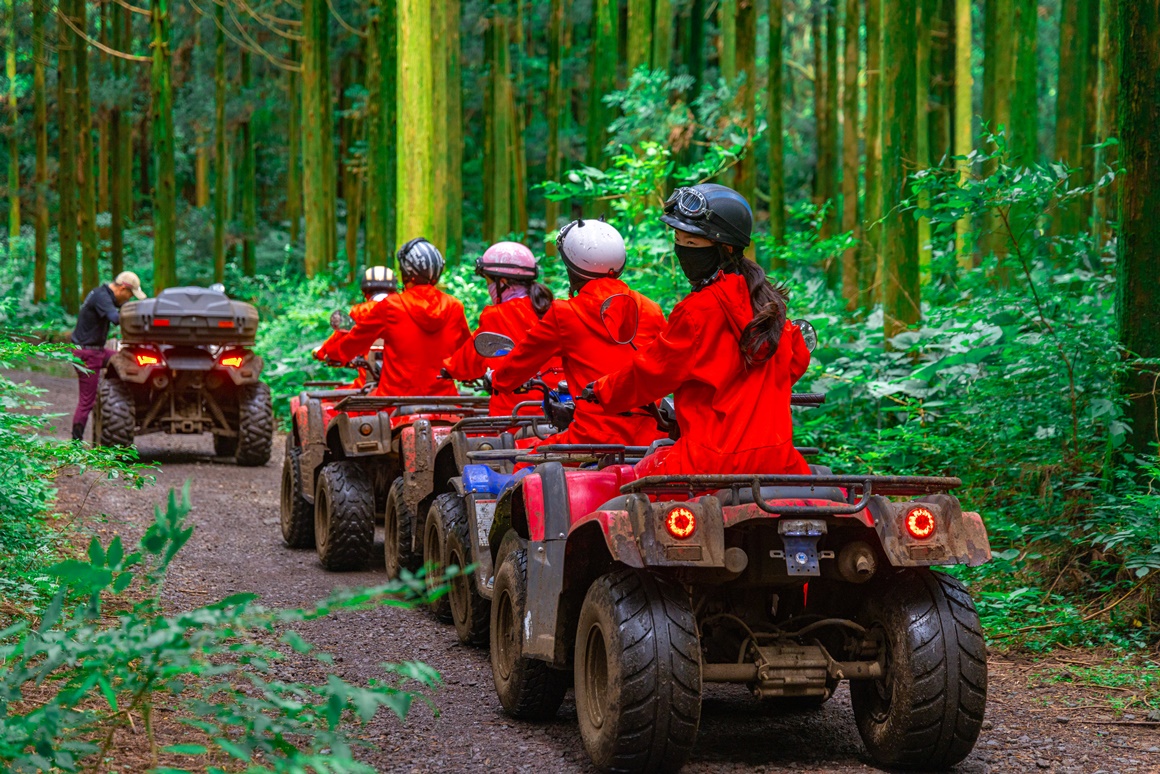 Start the engine, drive the paved road for a while, and then you'll get into the off road. As you drive along the bumpy road, you will feel excitement and adrenaline pumping up. Drive along the cypress tree forest trail and speed up. It feels like all your stress is gone with the wind. There are some photo opportunities in some spots in the middle of the drive course.
▶Address: 1734-15, Beonyeong-ro, Jocheon-eup, Jeju-si(제주시 조천읍 번영로 1734-15)
▶Opening hours: Everyday 08:00 - 19:00
Perfect activities for fun Jaehee
Enjoy Jeju's scenery <Jeju rail bike>
Let me introduce 'Jeju rail bike', where you can go around hot spots in Jeju and experience some activities. Through this activity, you can see Yongnoon-ee Oreum, Darangshi Oreum, Seongsan Ilchulbong, Susan Wind Power Generation Complex, as well as relaxed cows at grass.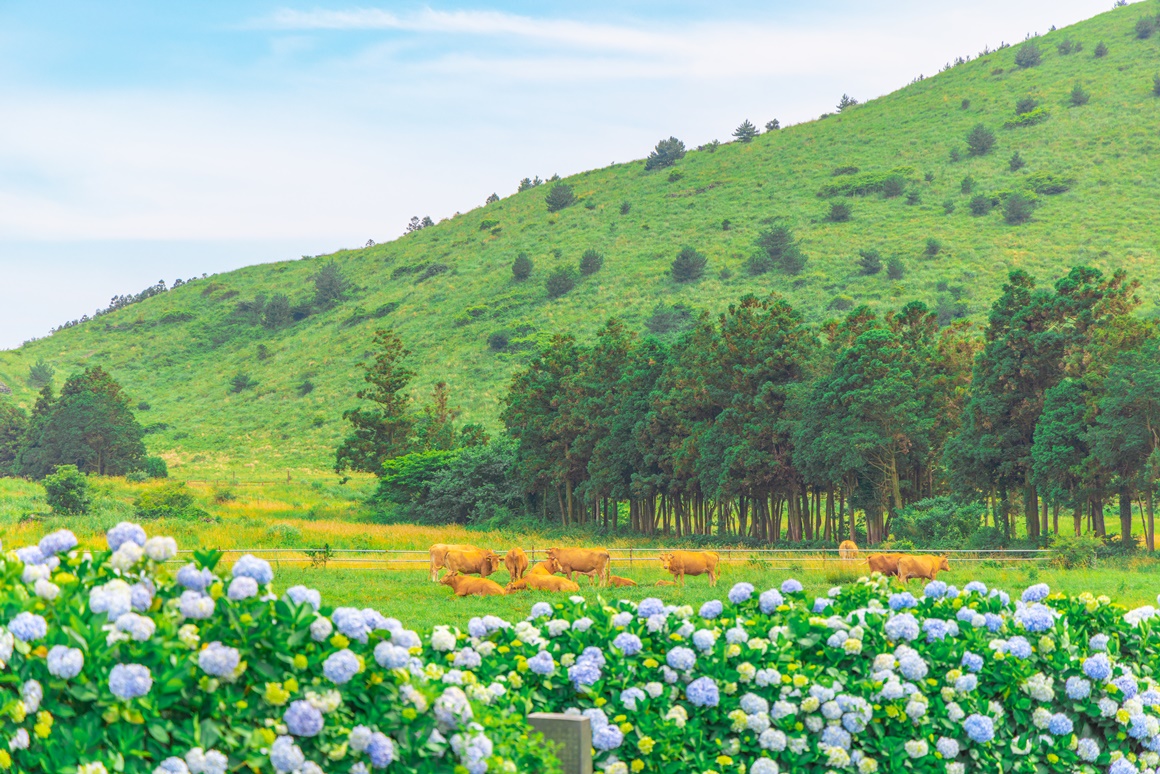 It's a great activity to enjoy Jeju because you can see different scenes by season and by weather. The bikes are semi-automatic, so you don't need to sweat over stepping on pedals, and it gives you a thrill when you go down the hill as it gets faster and faster.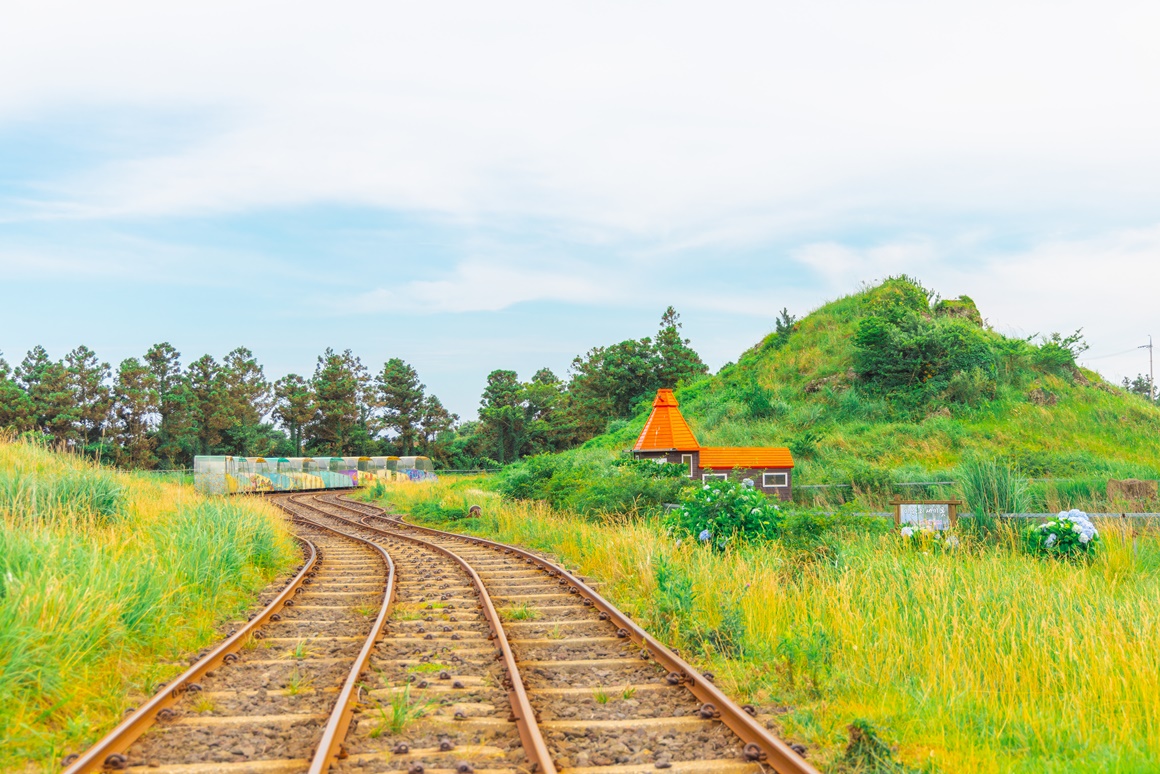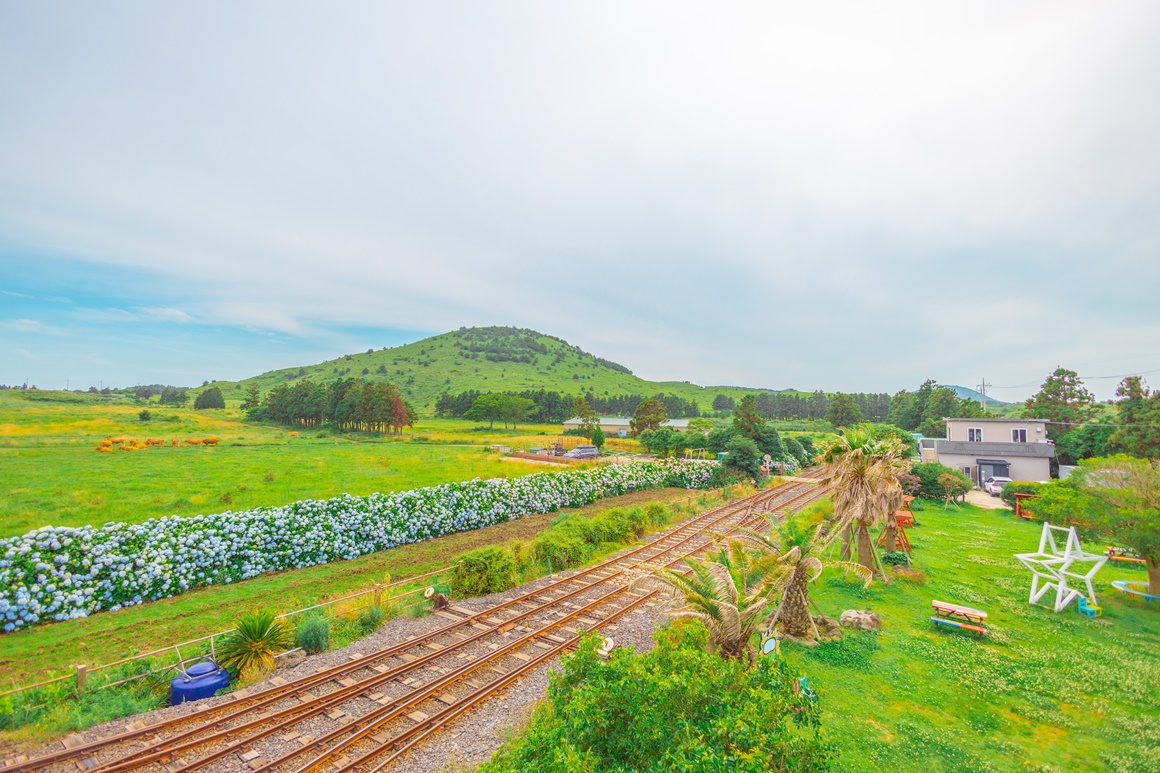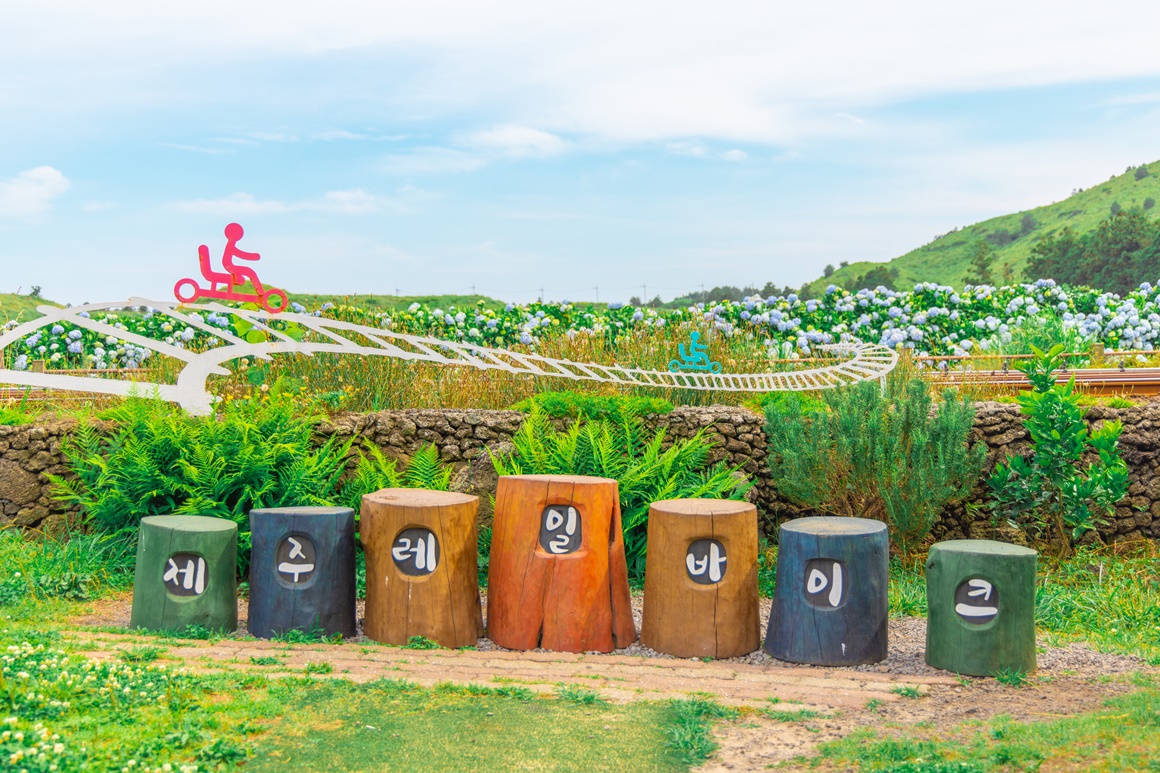 The photo zone you will see as you exit the boarding area will be a great background for your pictures because of its vivid colors. Aside from the rail bike, there are lots of attractions, such as an animal farm, cafes, gift shops, etc.
▶Address: 641, Yongnunioreum-ro, Gujwa-eup, Jeju-si, Jeju-do
▶Opening hours: 09:00 - 17:00 in winter, 09:00 - 17:30 in summer
▶Departure time: Depart any time between the hour and the half hour (takes about 35 minutes)
▶Rental fee: 2-person bike (30,000 won) / 3-person bike (40,000 won) / separate fee plans for group customers
Notice

※ The above information was written on 2023-07-05. Please confirm the information prior to your trip.
※ Unauthorized use of the content above (text, photos and videos) is prohibited and subject to copyright by the Jeju Tourism Organization.