본문
Nice shot! <Jeju Golf Tour>
Review

0

Lookup

530

Share SNS

0
Nice shot! <Jeju Golf Tour>

If you are a beginner golfer, you may crave for a round of golf when planning a trip to Jeju. The passion for golf will burn in Jeju.Let's plan a Jeju golf trip by checking what kind of services you may enjoy in Jeju with vast and green fields, and a rental shop to enjoy the best golf clubs for my body and strength.
A golf course for a two player round without a caddie
<Ecoland GC>
There are three stages in Ecoland where you may enjoy nature of Jeju deeply. Those are a golf course, a theme park, and a hotel. Among them, Ecoland GC is the golf course and has gained a reputation for the pesticide-free and eco-friendly course management first in Korea. Ecoland GC, located in Gotjawal at the foot of Hallasan Mountain in the eastern region of Jeju, is a place where you may play golf while breathing with living nature of Jeju.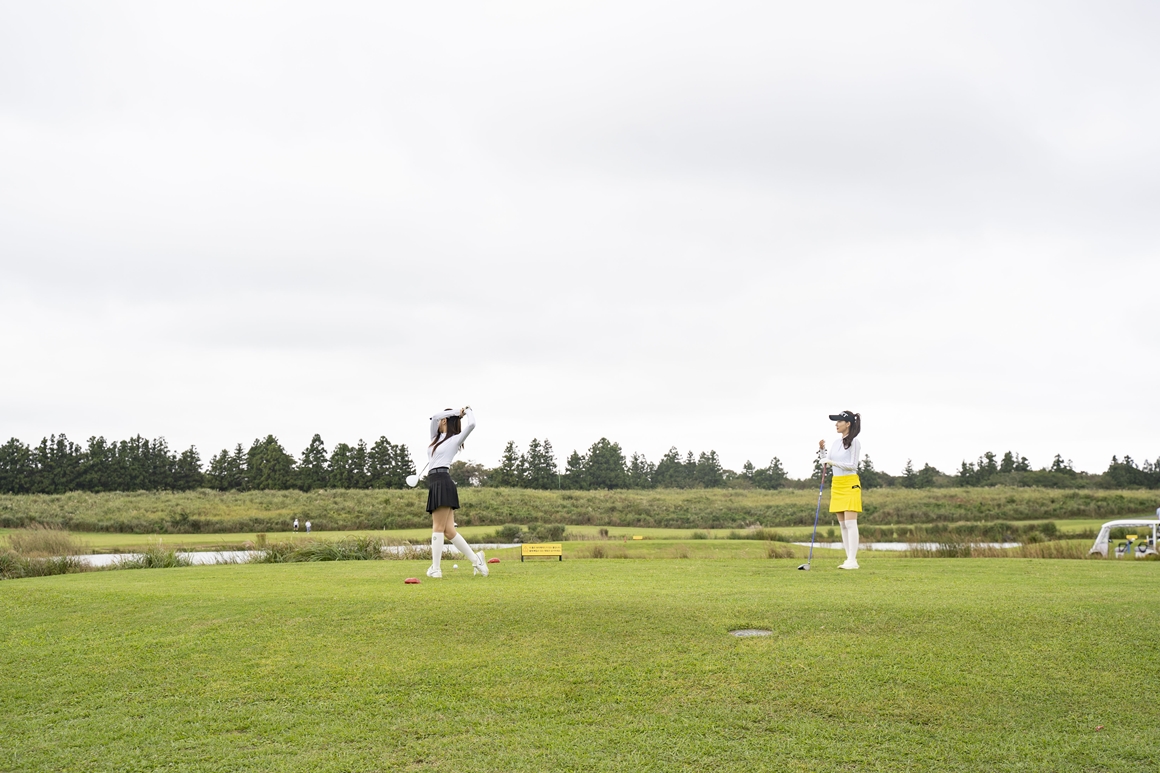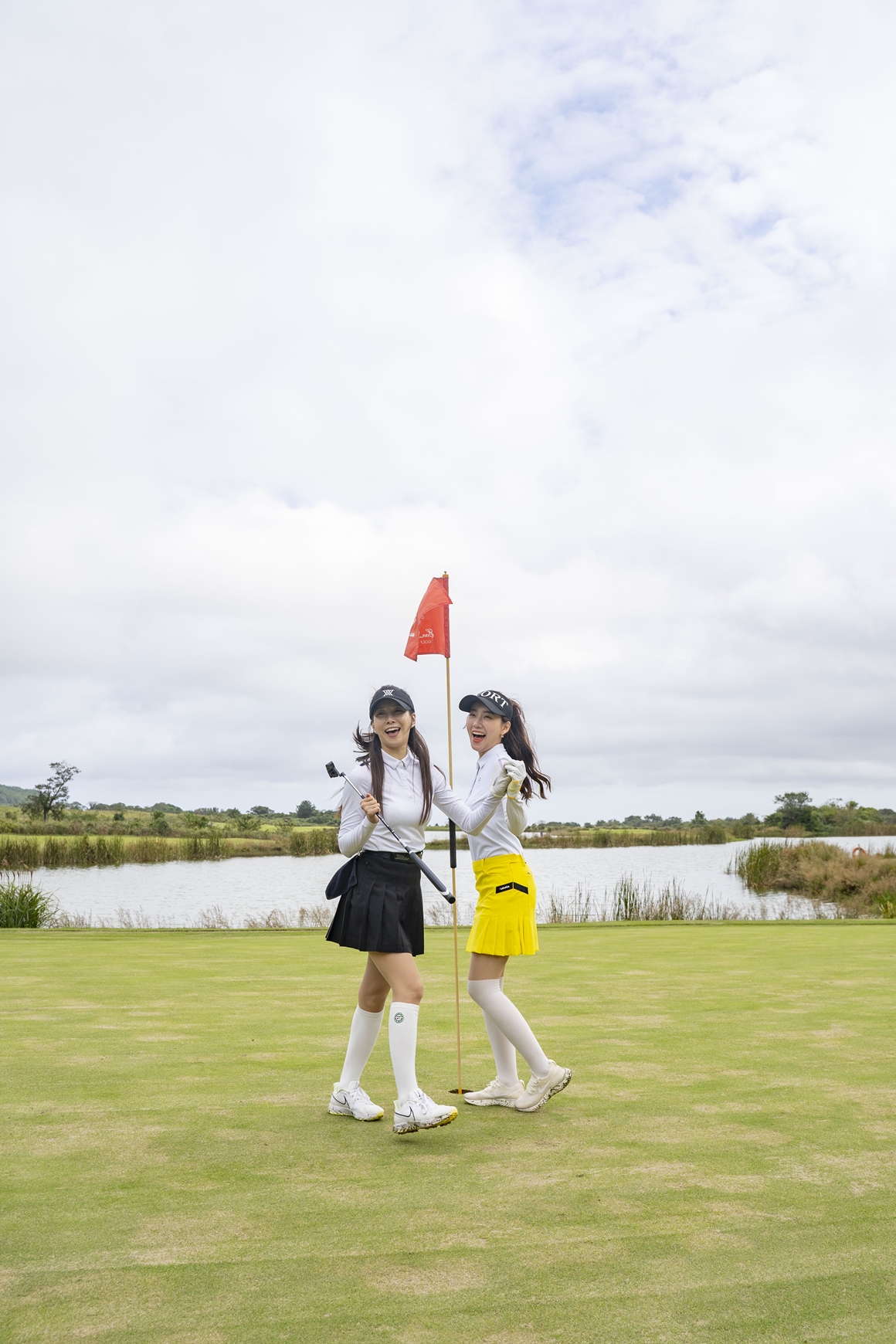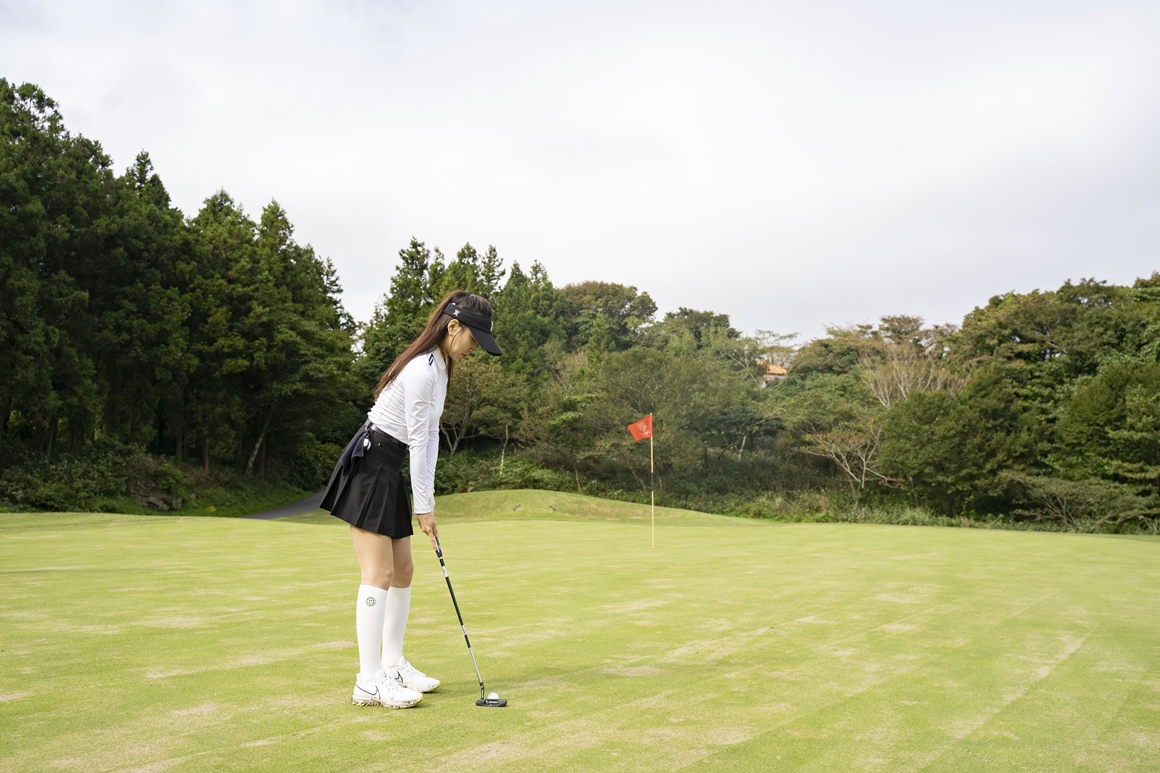 The reasonable round without selecting a caddie is attractive. You may enjoy golf by riding a traditional cart for two equipped with a GPS system. It provides courses, including a wild course for an aggressive and powerful long shots due to its wide fairways, a beach hills course that is a strategic course requiring delicate and precise shots with four wide lakes, and an eco course with natural trees that you may feel like you are playing in a jungle.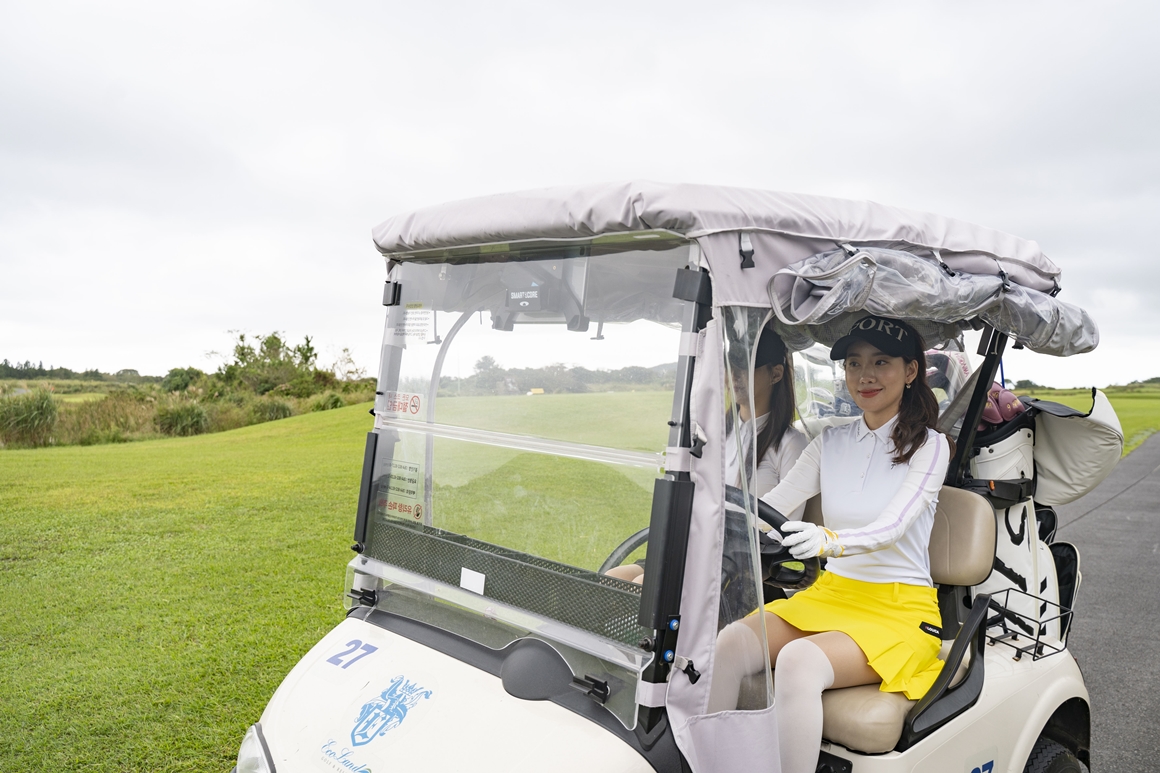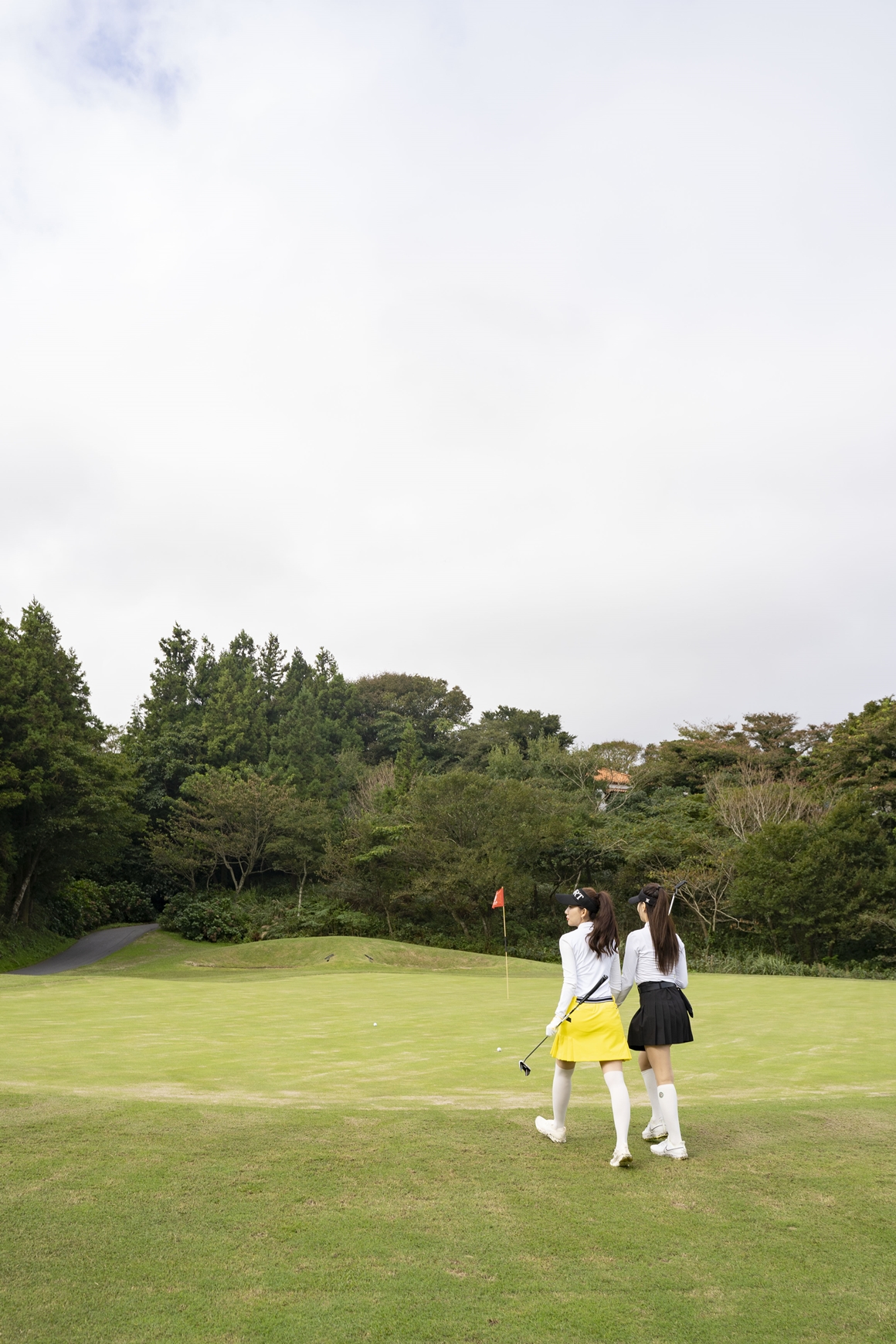 A course layout that is not boring, a harmonious course, and forest tunnel driving to chill your fluttering heart provide you with relaxing moments. The recently opened Ecoland hotel provides a shelter to enjoy the mysterious forest and lake, so it is perfect to take a rest after the round.

Address: 1278-169 Beonyeong-ro, Jocheon-eup, Jeju-si, Jeju-si
Contact: 064-802-8114
Authentic 'Links' style arousing sense of adventure
<Castlex CC>
It is a golf club like a watercolor painting where the sky and the sea, oreum and olle trails touch each other. It hosted the first LPGA tournament in Korea and has a branch in Namhansanseong in Seoul. It maintains the curves of Jeju oreum and creates hills harmonizing with the nature.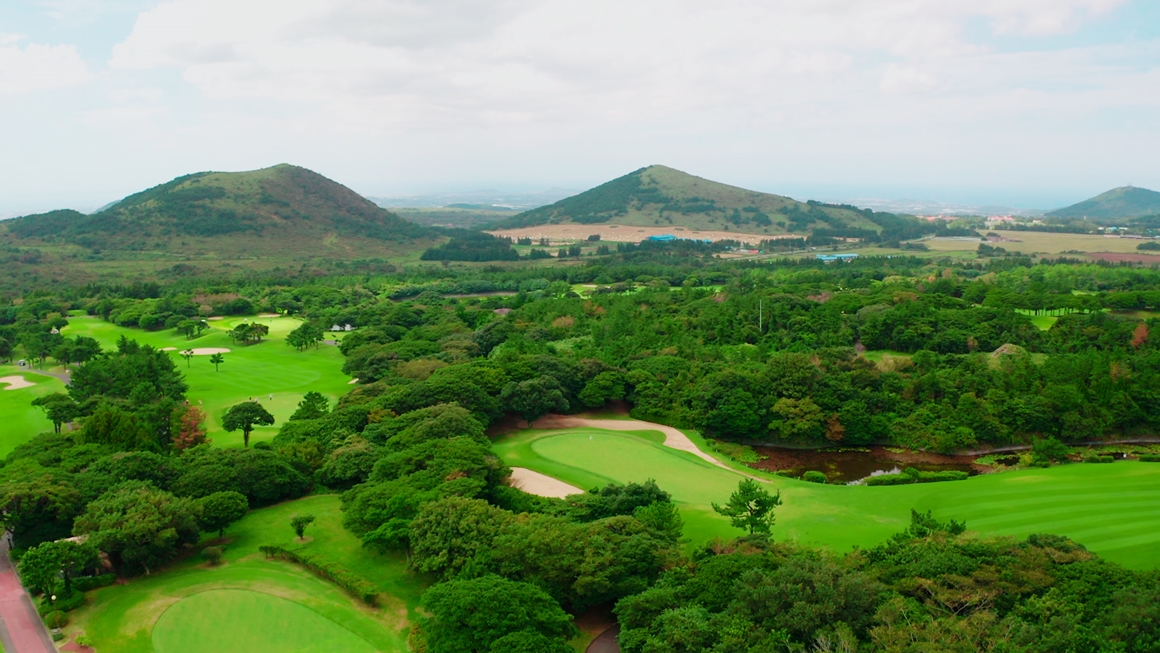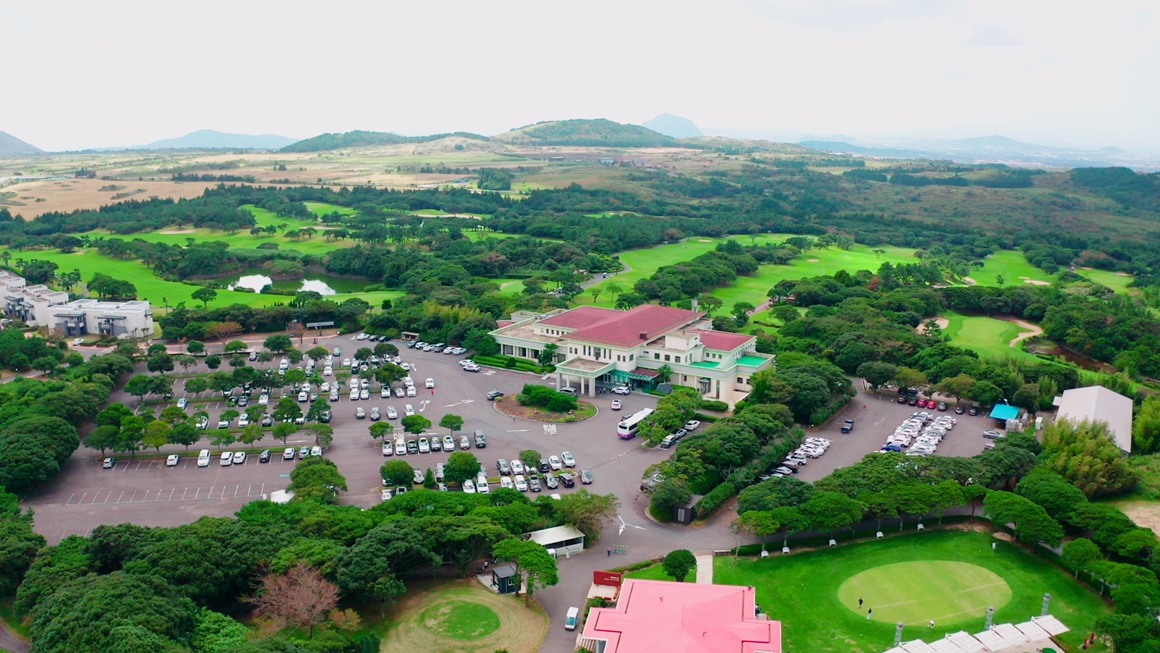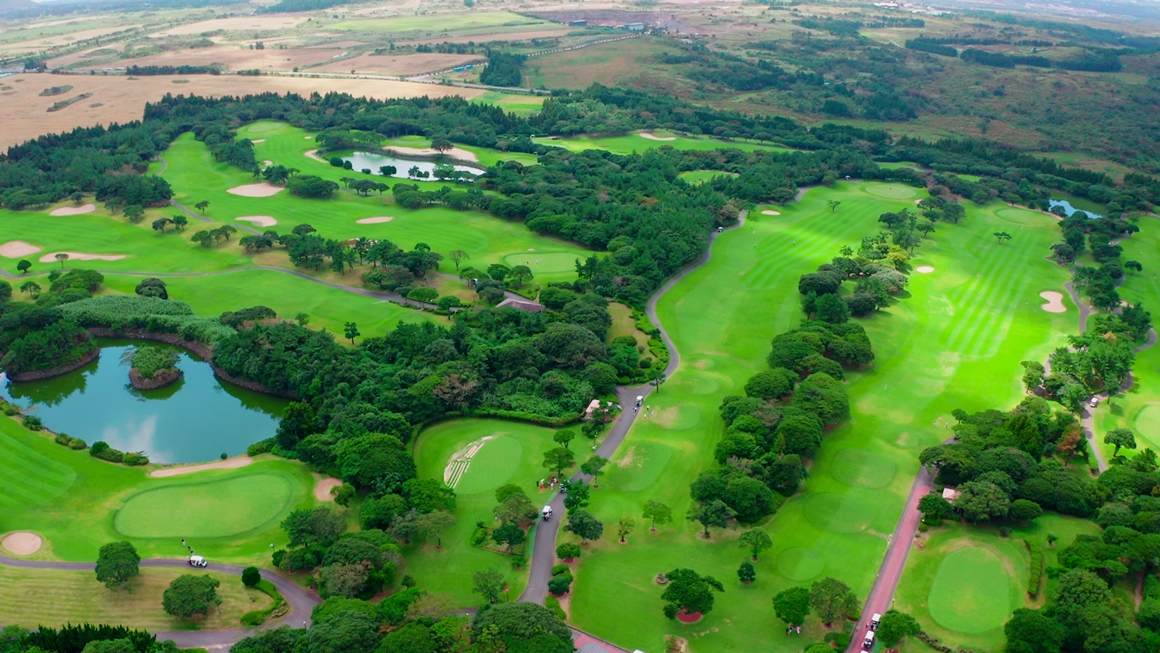 The course is divided into the south and the east and you may experience unique courses mixed with power, technique, and softness. Castlex CC has the authentic Scottish "Links" style where you may feel the mystery and mood of nature and when you play a round, it arouses the sense of adventure and stimulates the desire for challenge.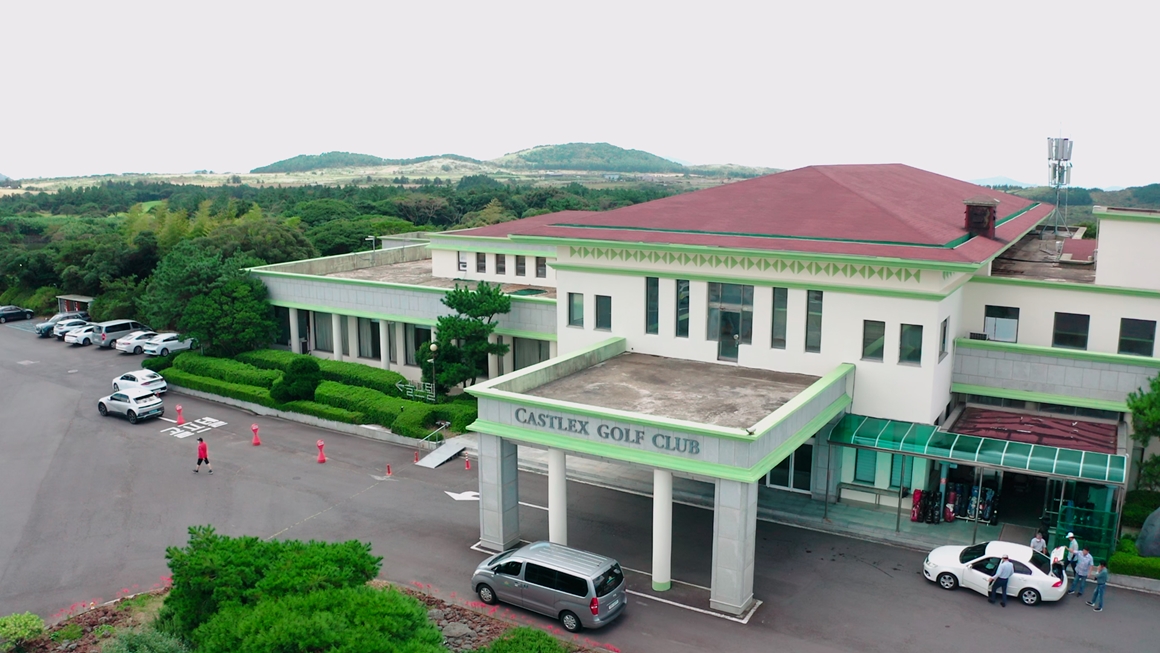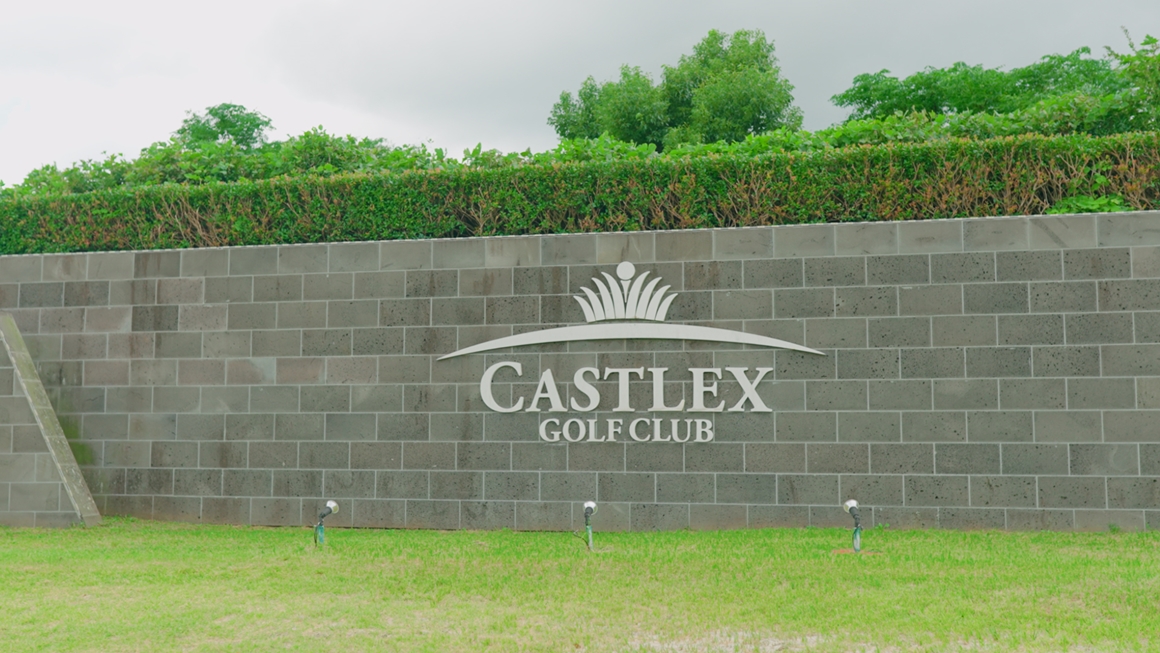 Since it was originally used as a ranch, it exquisitely harmonizes with nature. It is said that it is the most similar to the St. Andrews course opened in the 16th century in Scotland. Among them, the 17th (par 3) island hole is known as a famous hole among world-class golfers. It is a symbolic hole of the Castlex Jeju golf club since it creates an illusion that there is another island in the island.

Address: 1241 Pyeonghwa-ro, Andeok-myeon, Seogwipo-si, Jeju-do
When you need a golf club
<Jeju Golf Rental>
What if you left your golf clubs behind in a hurry or you don't have equipment when you suddenly want to play golf? Let's head to Jeju Golf Rental. It is a place aiming at a customized club rental service and provides clubs from good cost-effectiveness models to luxury clubs.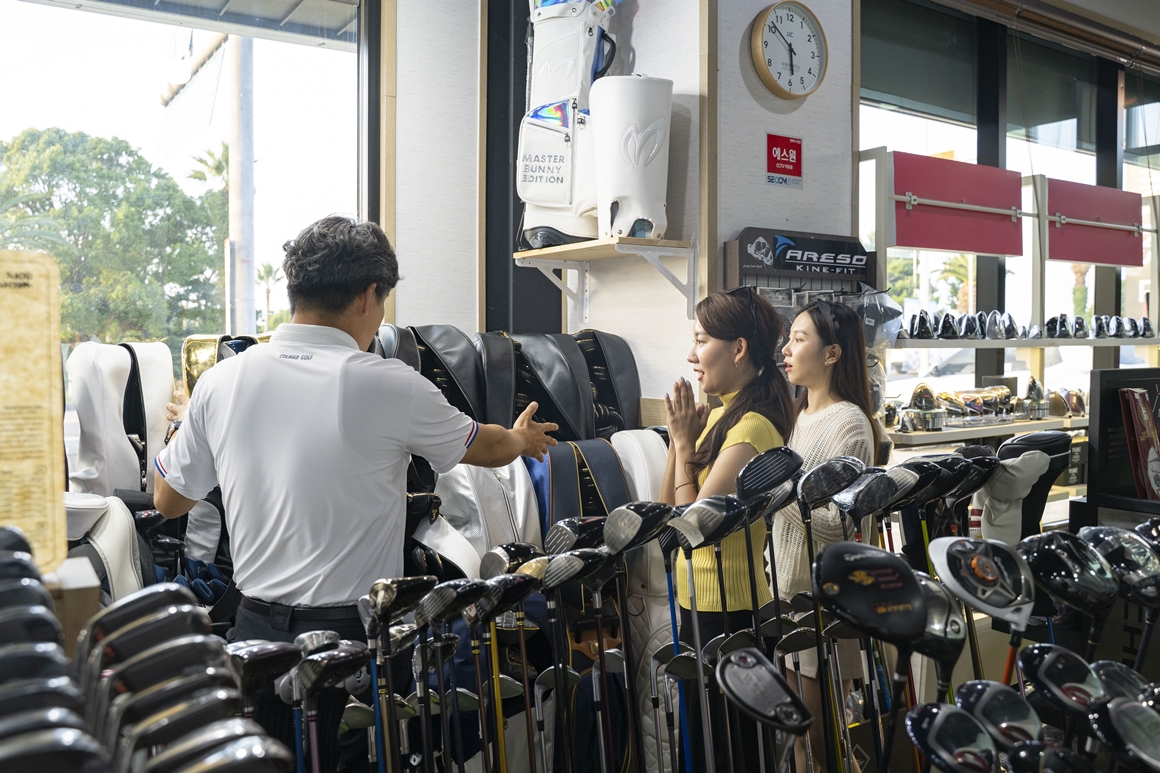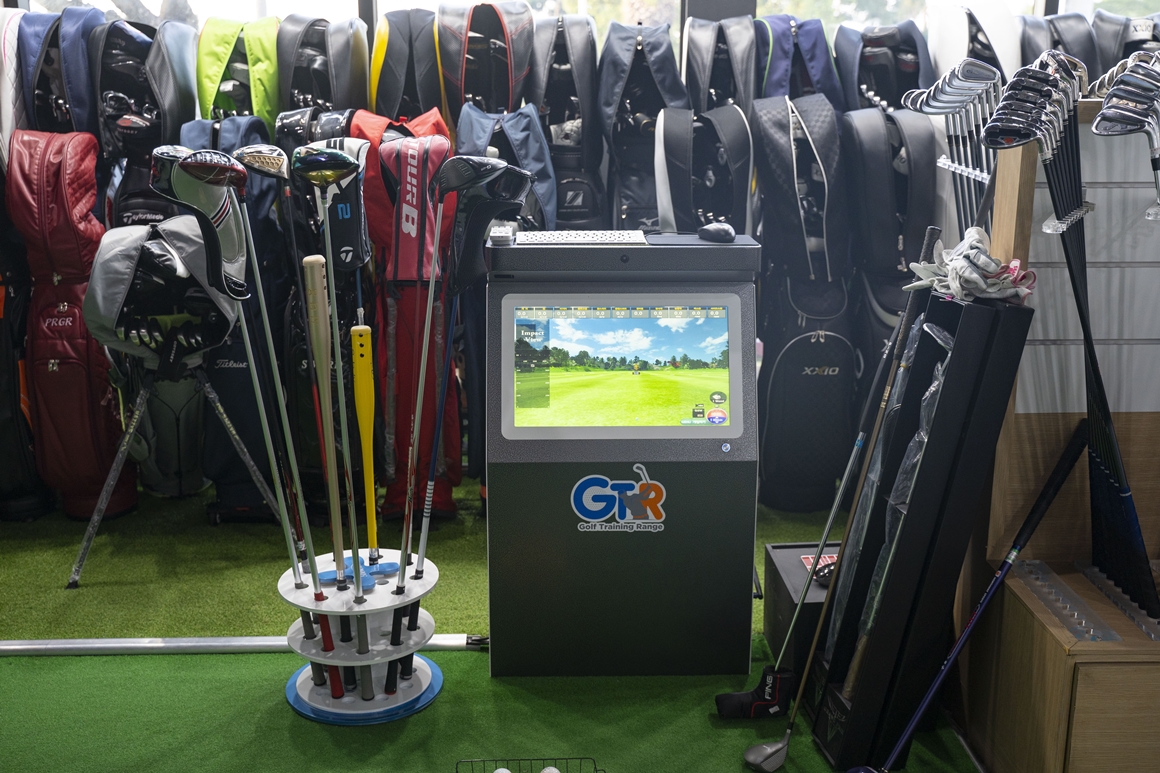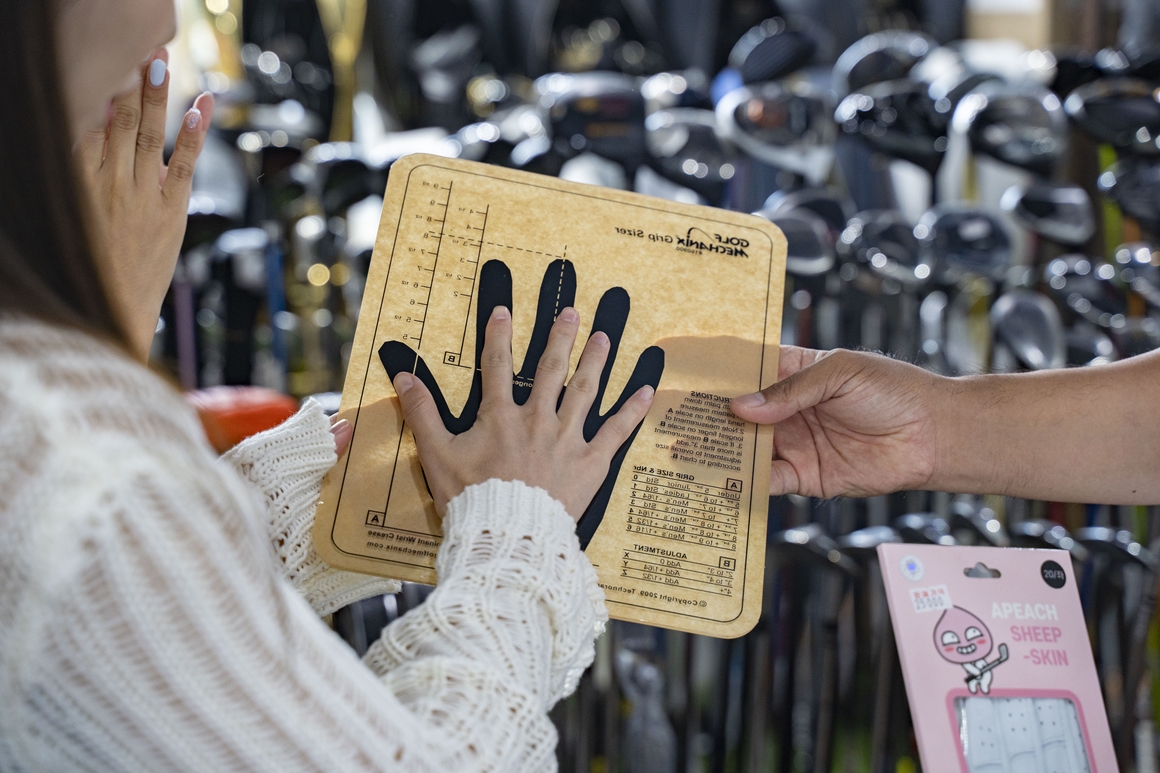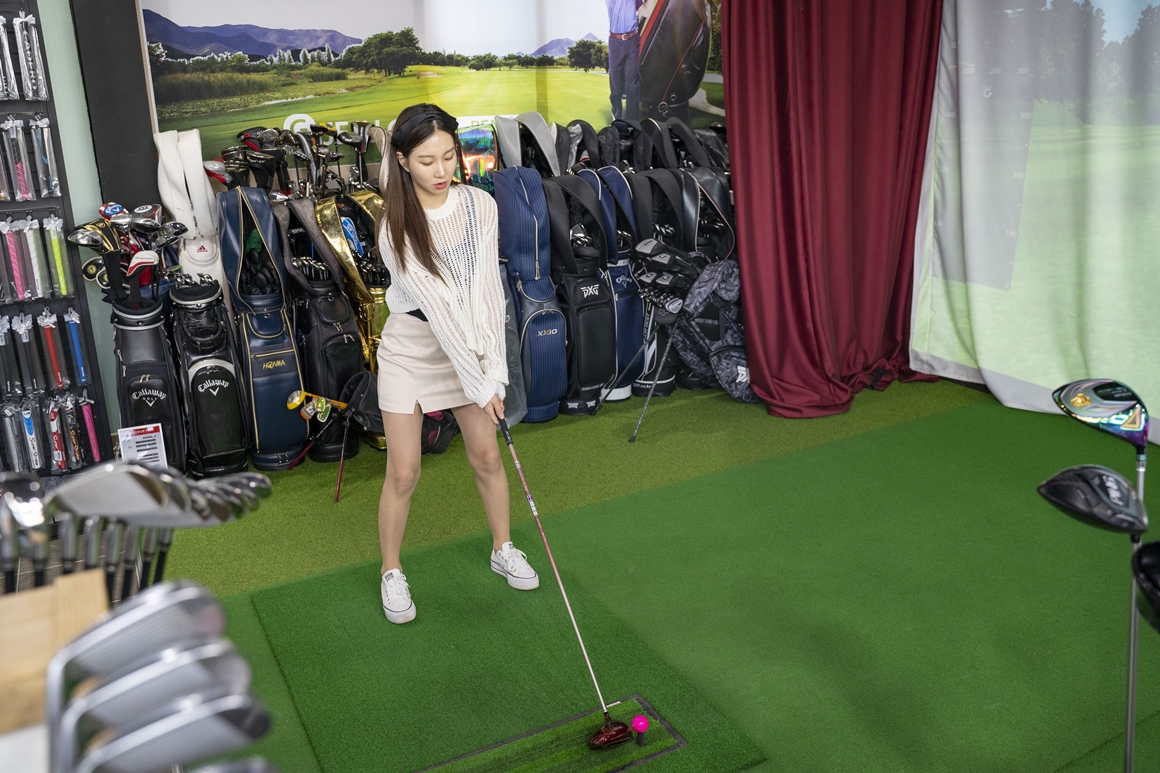 You may select a club suitable for you by analyzing your trial swing as well as a price. It is the largest store in Jeju and has about 200 sets of luxury clubs. Among the holding inventory, the most preferred clubs are Majesty, Honma, Titleist, XXIO, etc.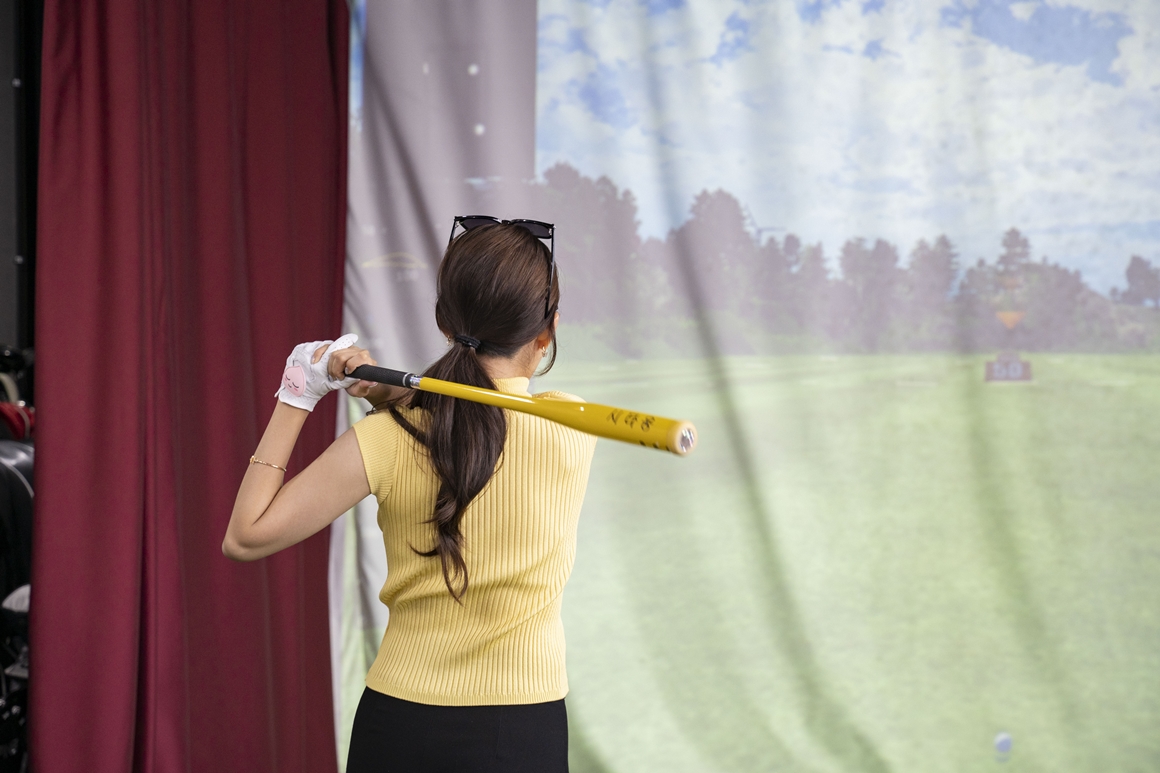 It is also popular with experienced golfers because you may use a higher-tier model at a low price than usual. It provides customized club fittings by comprehensively analyzing physical conditions and sense of motion of a golfer, sells used clubs, and plans Jeju golf tour programs, etc. Since it is located 3 minutes away from the airport, you don't need to bring heavy clubs and you may just come Jeju with light mind and body.

Address: 198 Doryeong-ro, Jeju-si, Jeju-do
Golf, if you know this you can play a round right away!
<Comprehensive glossary of golf game terms>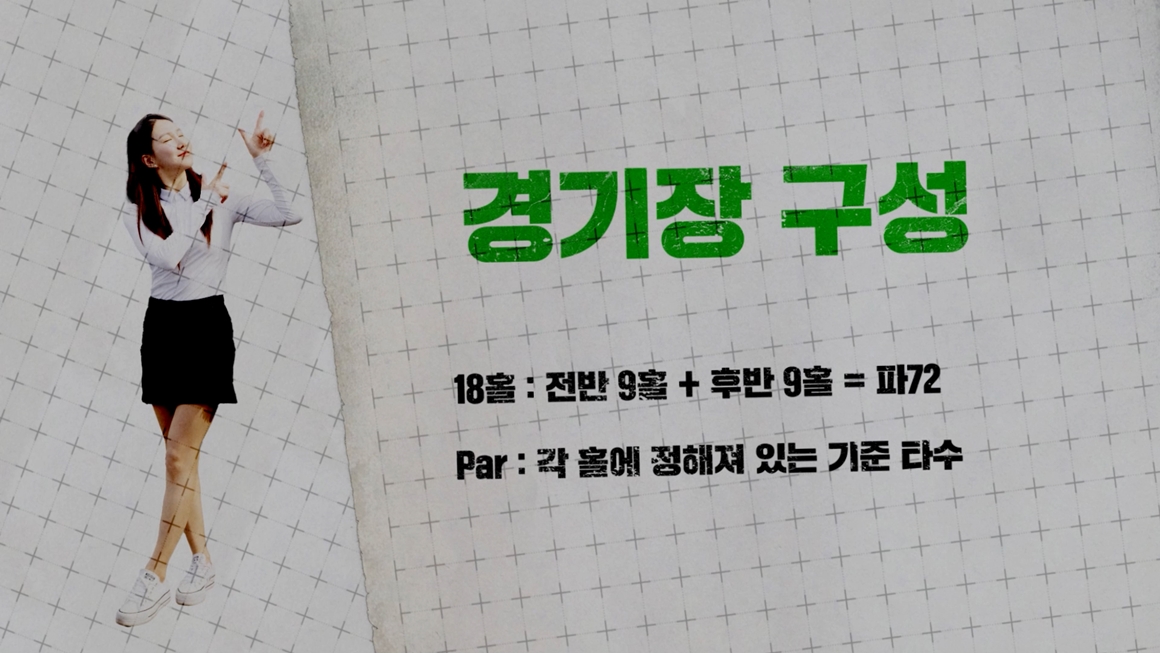 Basically a round consists of 18 holes to put a golf ball therein and the total score is 72 strokes. Records are measured based on the score. Par refers to a predetermined number of strokes for each hole. In golf, the number of strokes for each hole is set. A basic setting for a game includes "4 of Par 3 holes = Par 12," "10 of Par 4 holes = Par 40," and "4 of Par 5 holes = Par 20." For example, "4 of Par 3 holes = Par 12," may refer to putting a ball in one hole in three strokes and indicate that there are 4 out of 18 holes.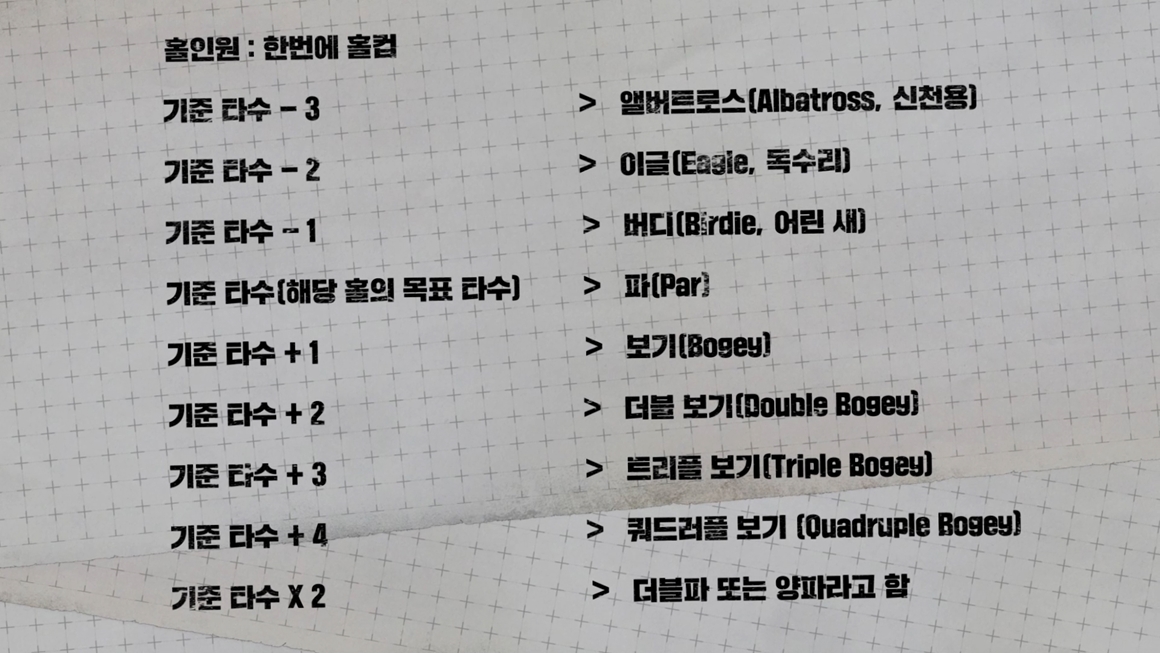 The field consists of teeing grounds, fairways, green, O.B, rough, water hazards, sand bunkers, etc. The teeing ground refers to a region where the first ball of golf is placed. The fairway refers to a main field and the green refers to a field where a hole cup that is a target point is located. The rough, water hazards (puddles) and sand bunkers (sand) refer to obstacles. O.B stands for out of bounds and is a term used when a ball is out of the field, that is, escapes from the fairway.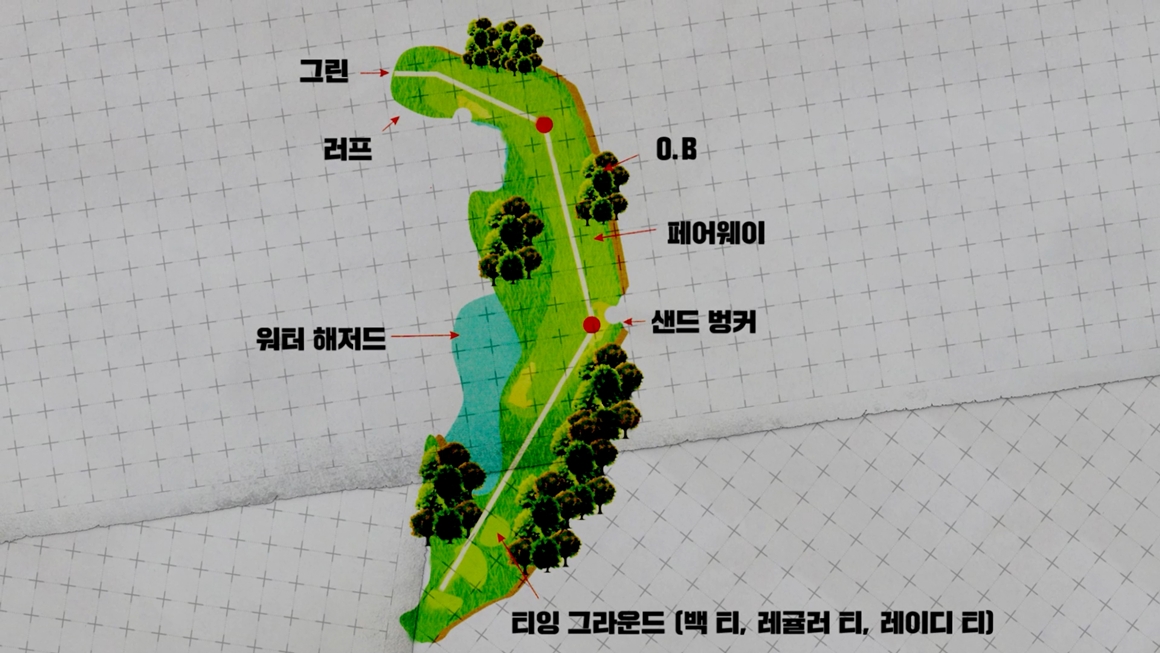 Notice

※ The above information was written on 2022-11-22. Please confirm the information prior to your trip.
※ Unauthorized use of the content above (text, photos and videos) is prohibited and subject to copyright by the Jeju Tourism Organization.