본문
Jeju Silver Grass Spots in the West in 2022
Review

0

Lookup

1,120

Share SNS

4
Jeju silver grass spots in the west in 2022

<Three selections of Jeju silver grass that make you the main character in the movie>

The four seasons of Jeju are colorful. In spring, it is bright with seasonal flowers, in winter, with red camellia on white snow, and in summer, Jeju itself is refreshing. Among them, the reason we can't help but love Jeju in autumn is the beautiful silver grass blooming all over the island. Let's follow the three choices of Jeju silver grass where you can enjoy the autumn of Jeju just by walking along the well-maintained road.
The representative silver grass habitat in the west of Jeju,
Saebyeol Oreum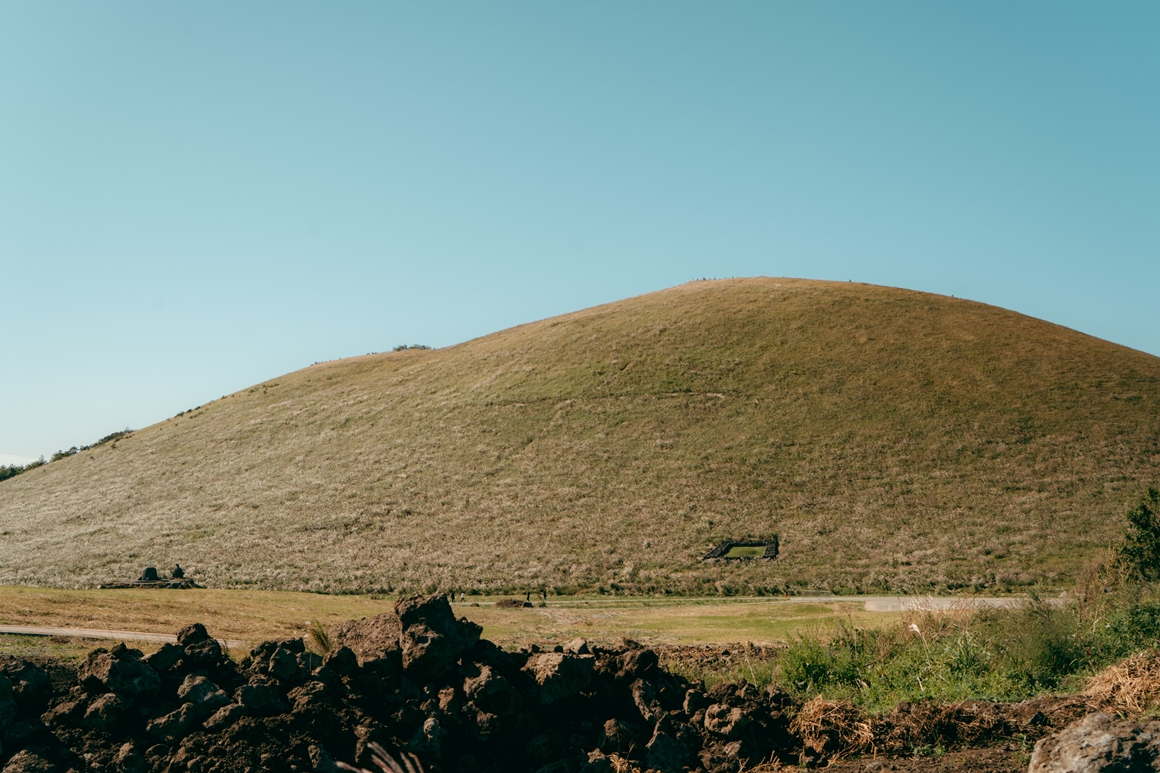 Saebyeol Oreum is so named because it "stands lonely like the morning star in the evening sky."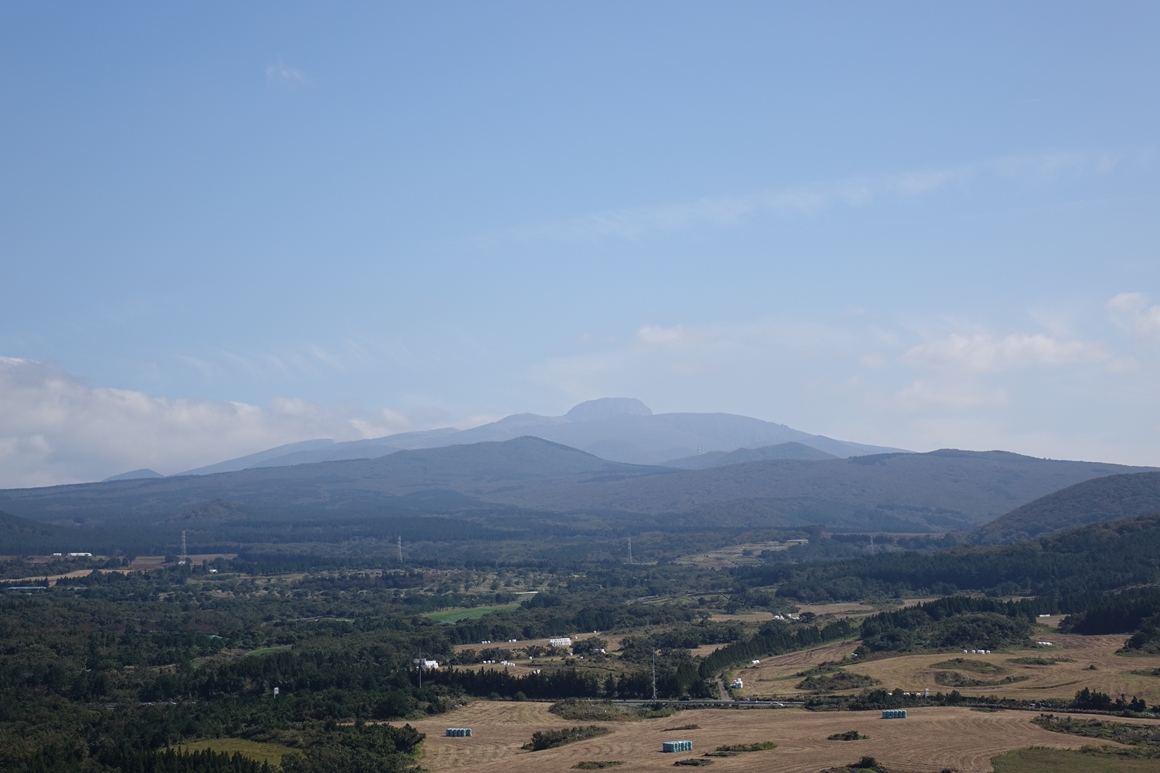 The silvery wave of the silver grass seen from below is beautiful, and the scenery seen while going up the trail to the summit is also wonderful. Although there is a slight incline, it takes about 30 minutes to reach the summit at 519.3m above sea level. When you climb to the top, you can see the beautiful beach and Biyangdo in the west of Jeju.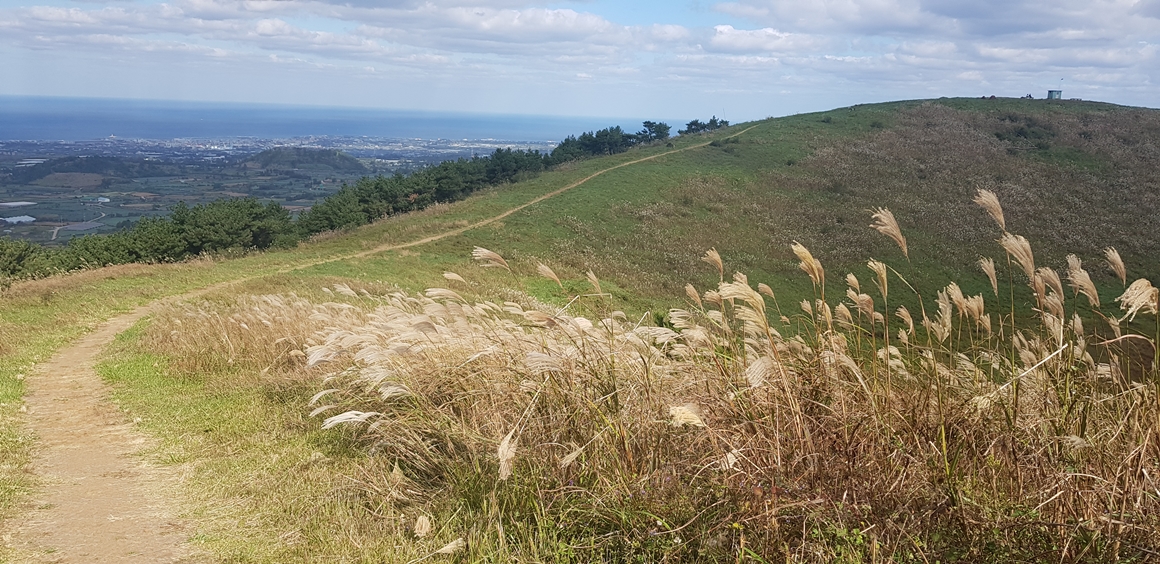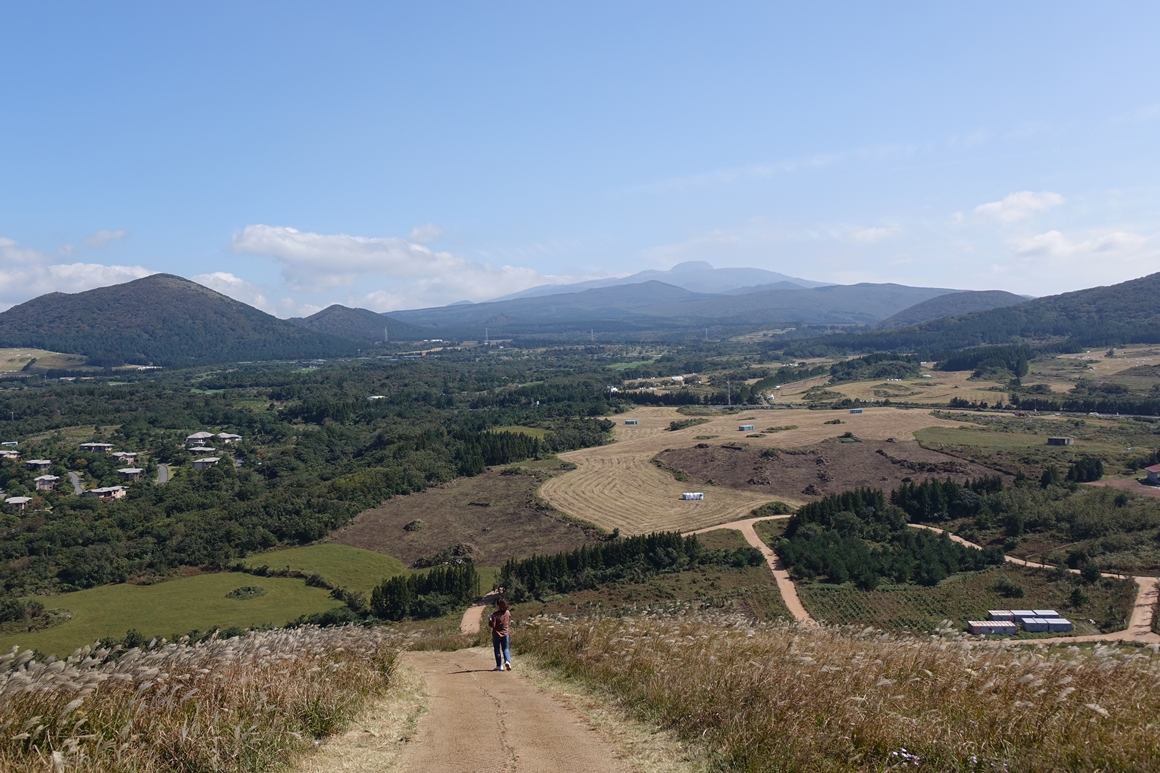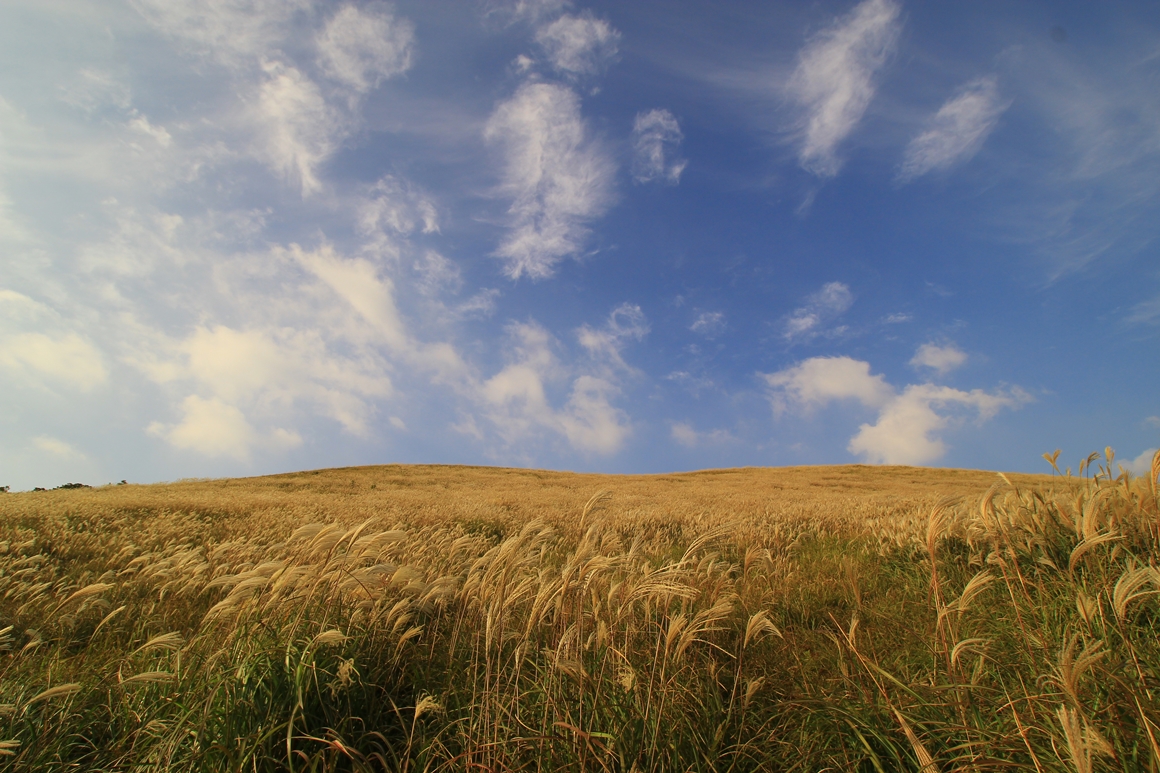 It is one of the few Oreums in Jeju where you can take a walk with pets, so it is also good for taking the best shot with your pet. It is located in the mid-mountainous volcanic cone in the west, where many volcanic cones such as Barime Oreum, Nuun Oreum, Dang Oreum, and Geum Oreum are concentrated, so it is recommended for trekking travelers.
An emerging travel destination for silver grass touring,
9.81Park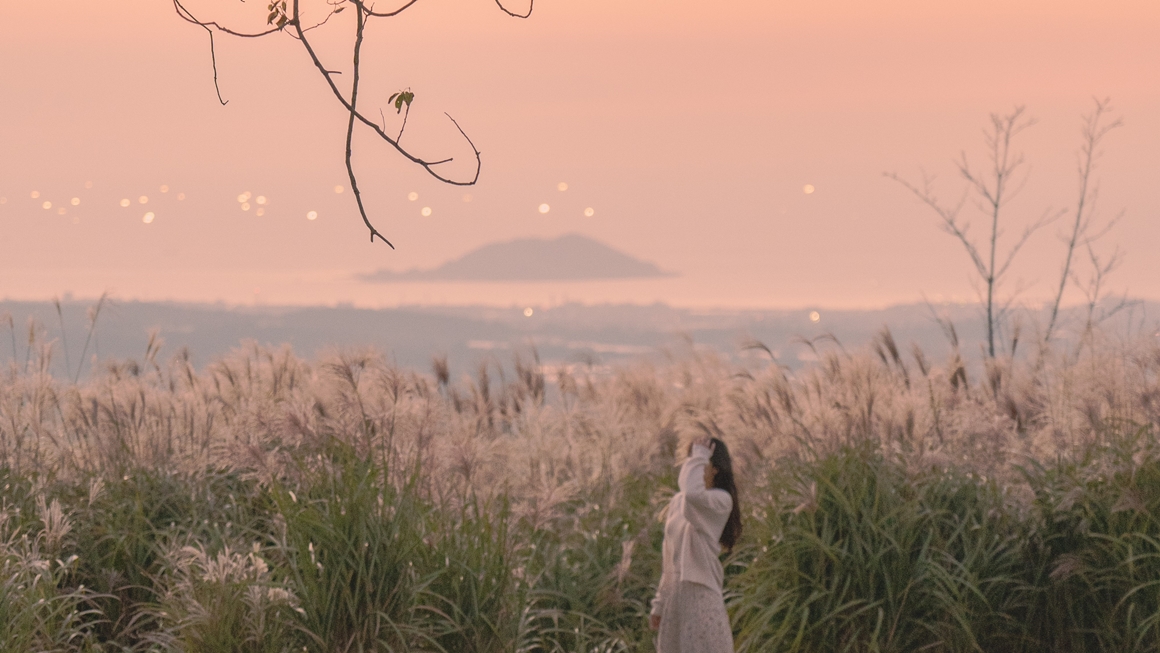 The hottest keyword in Jeju travel these days is 'Jeju residents' popular place''.

Based on Jeju natives' recommendation, finding places that are relatively easy to get to without being crowded with many visitors has become a new fun thing for travelers. Suitable for those people, we recommend a new attraction for silver grass, Jeju 9.81 Park.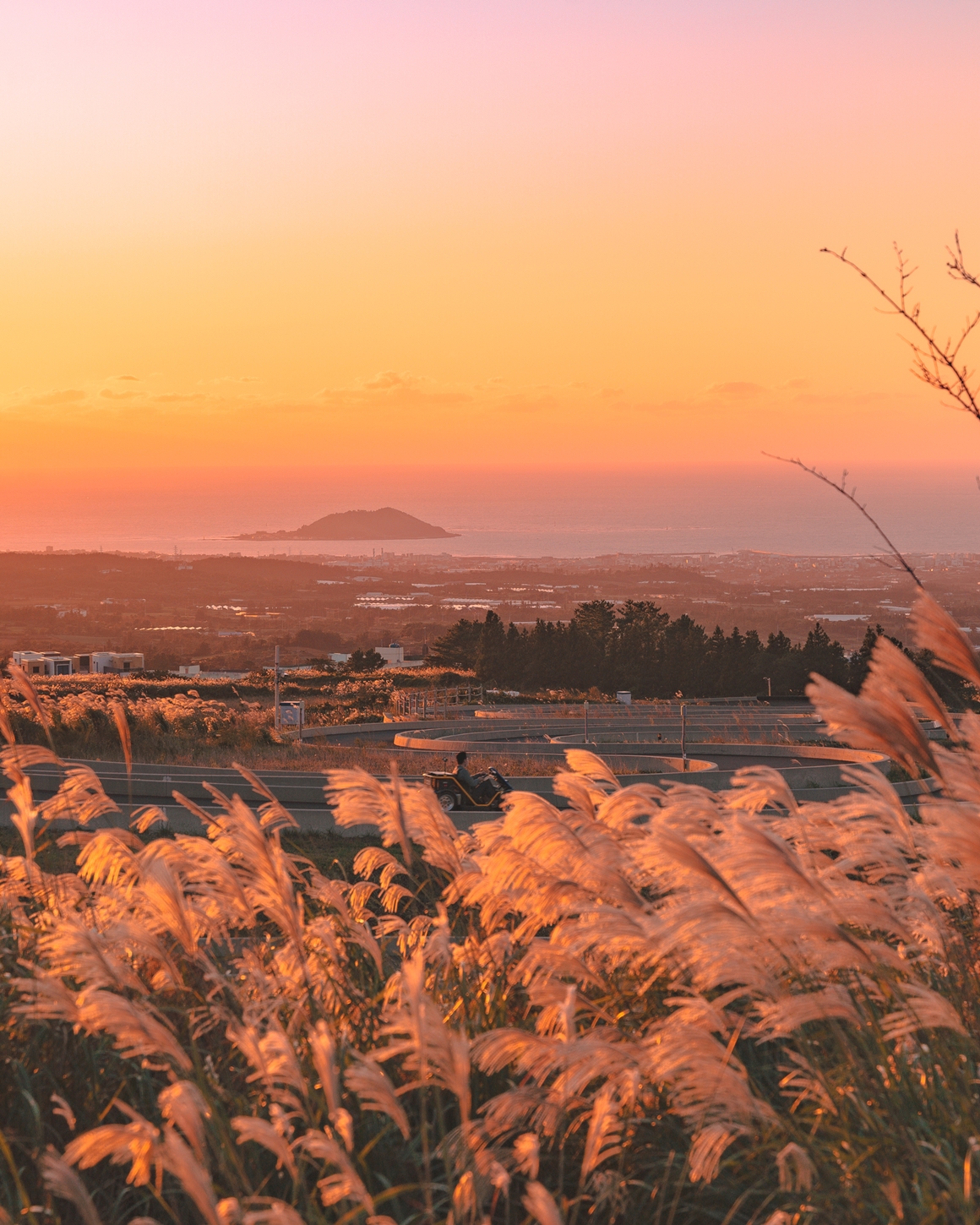 Most people would think 9.81 Park is the place where you can only enjoy Gravity Racing. However the area around Cheondeok-ro, Aewol-eup, where 9.81 Park is located, is already a pretty famous habitat of silver grass that makes you stop and look over while taking out your camera. In addition, at 9.81 Park's Central Garden, located in the highlands of Aewol-eup, you can also see the sunset that seeps into the western sea at a glance, and can get truly a 'life shot'.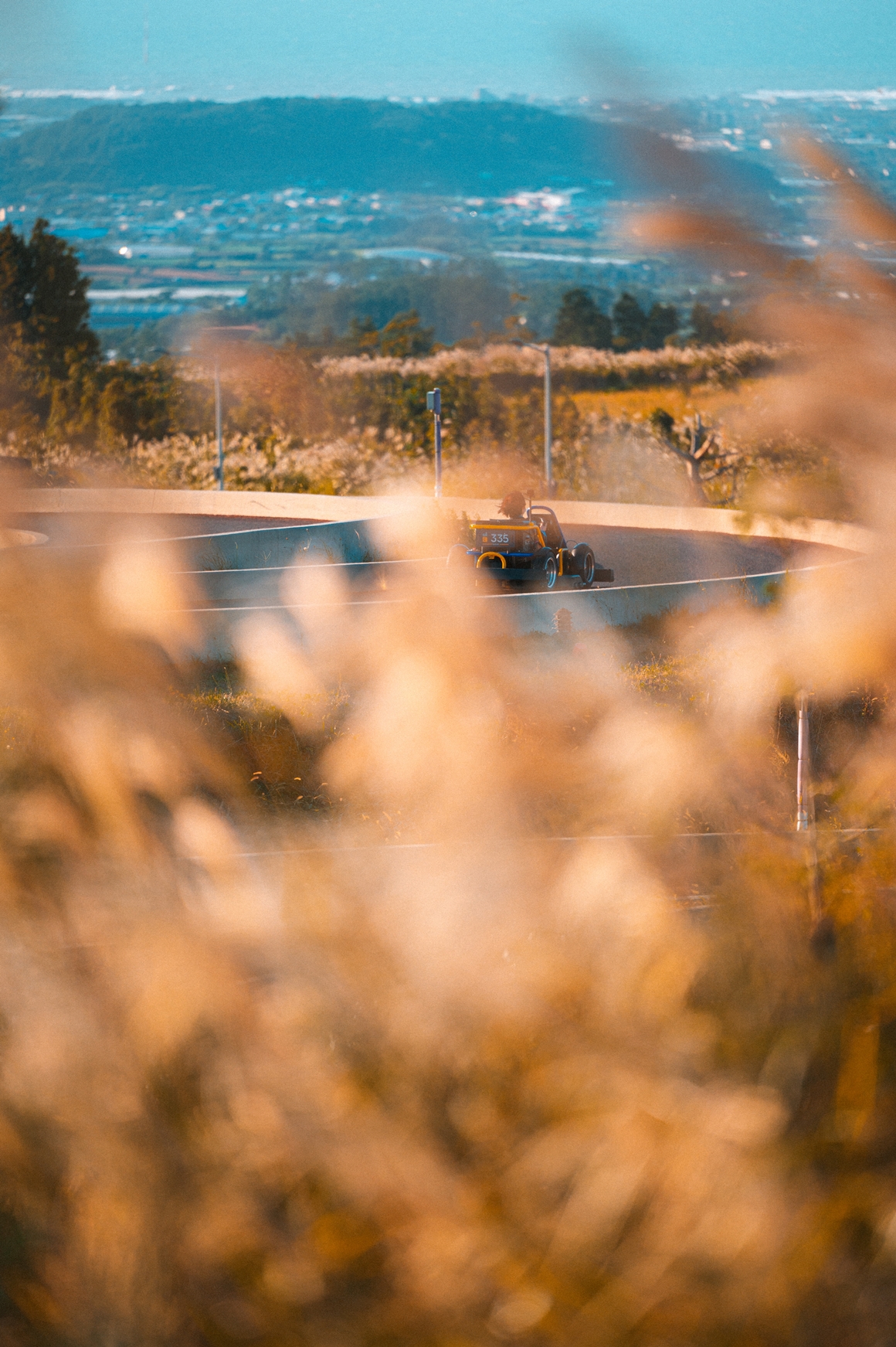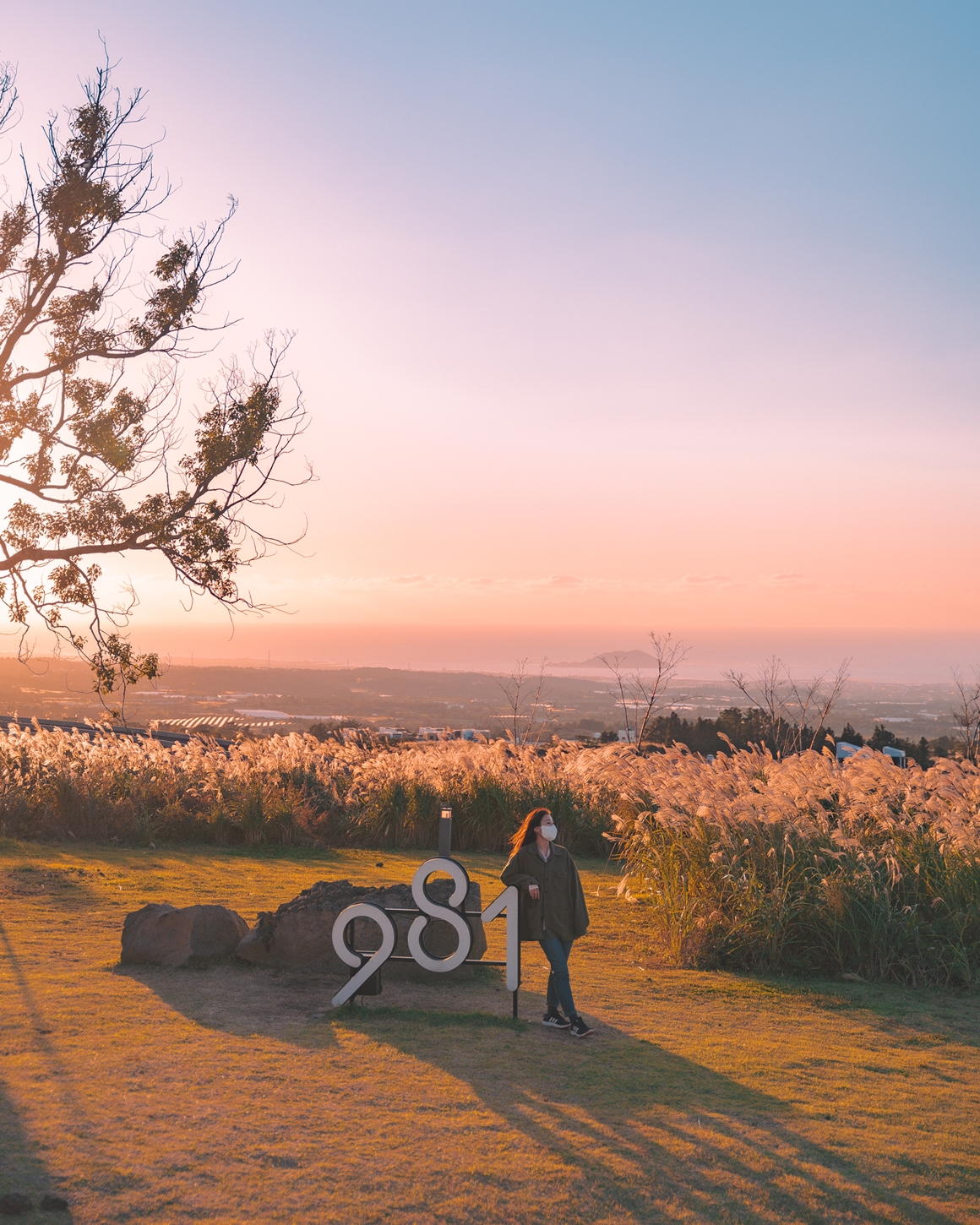 Perhaps because it is located in the middle of a racing theme park and provides convenient travel facilities such as electric vehicle charging stations and toilets, it is gradually in the spotlight as an essential course for silver grass attraction.

Even if you haven't prepared your trekking shoes, we recommend 9.81 Park as one of the few Jeju silver grass spots where you can go in and out comfortably even with shoes on.

▶Admission Fee : Free
▶Open all year round / 9 a.m. to 6 p.m.
▶Inquiries : 1833-9810
A crater resembling Hallasan Baengnokdam,
Geum Oreum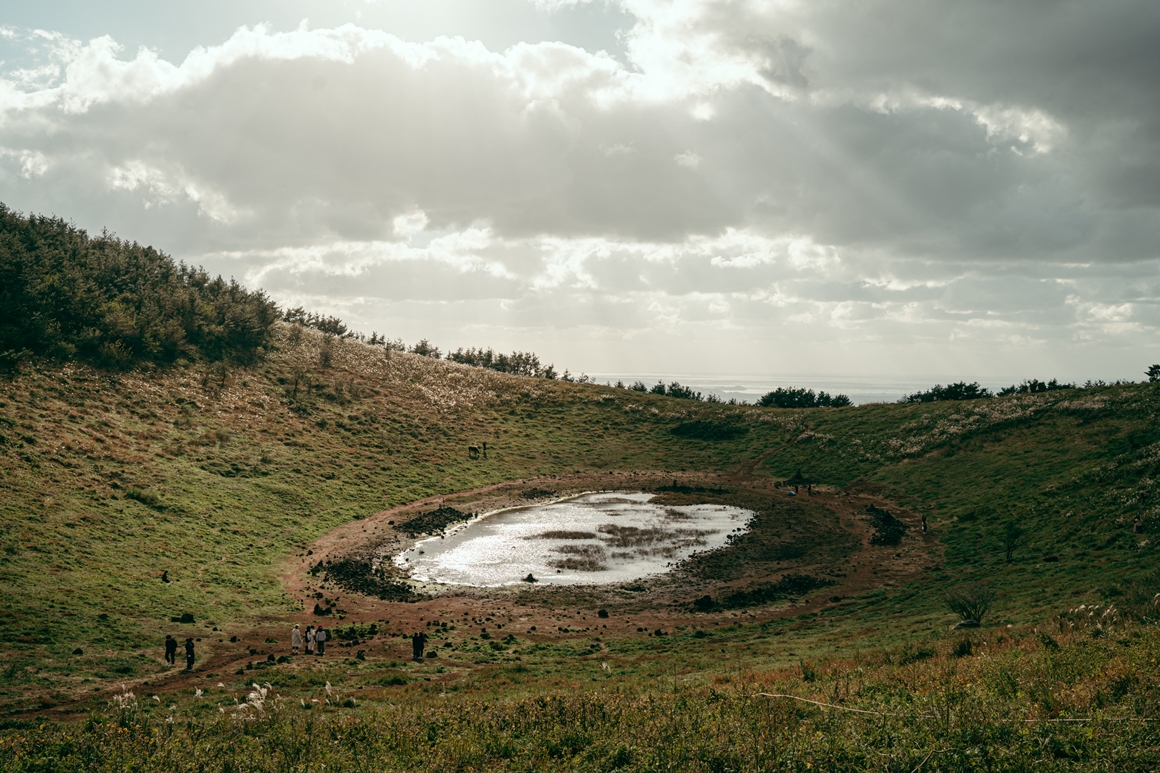 Geumak Oreum, also well known as Geum Oreum, is located in Geumak Village, Hallim-eup, Jeju City. As one of the few volcanic cones with mountaintop crater lake, it is bustling with many visitors as well as people who visit for wedding photography or music video shooting especially when the crater lake is full with water.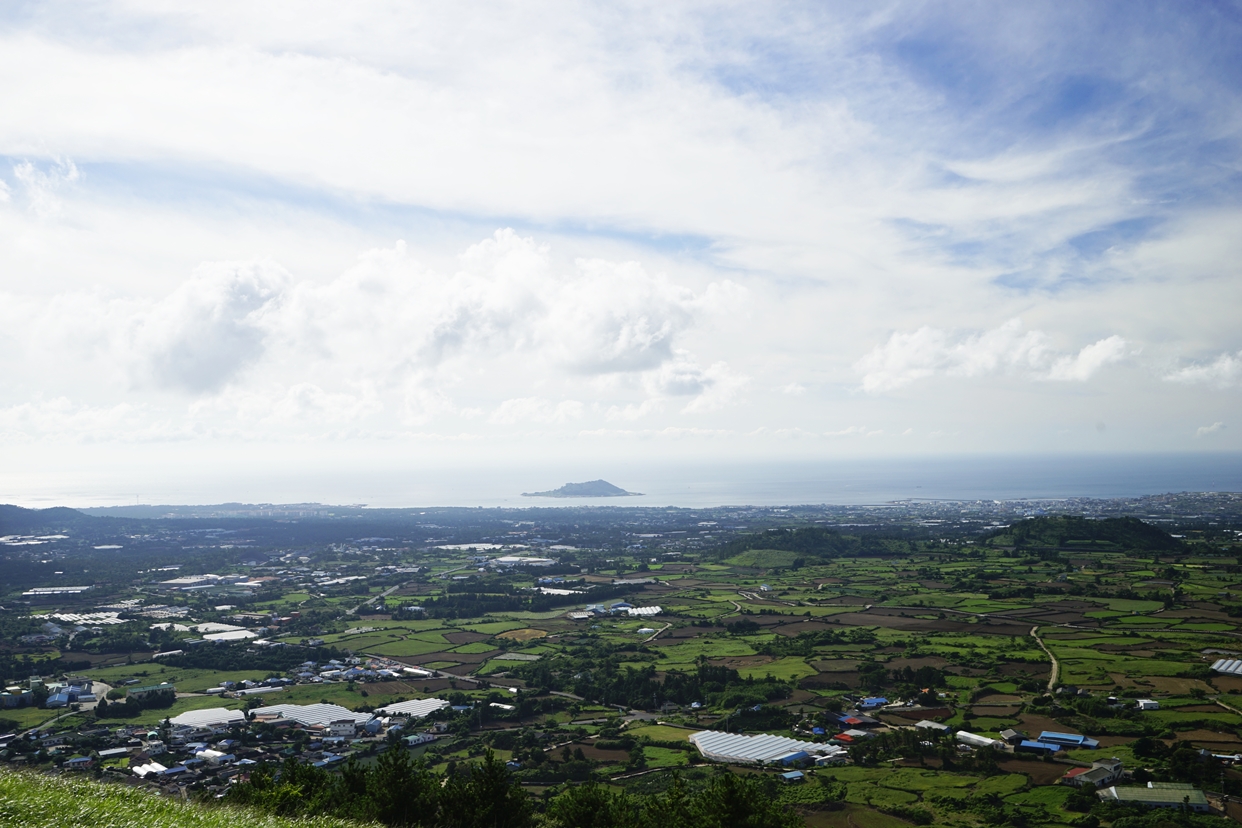 Not only the mountaintop crater lake, but also the ridge seen from the summit, which you can climb relatively easily, is famous for being very beautiful. Taking a leisurely stroll along the 1.2km crater is the perfect place to enjoy the idyllic scenery of Hallim-eup, Jeju.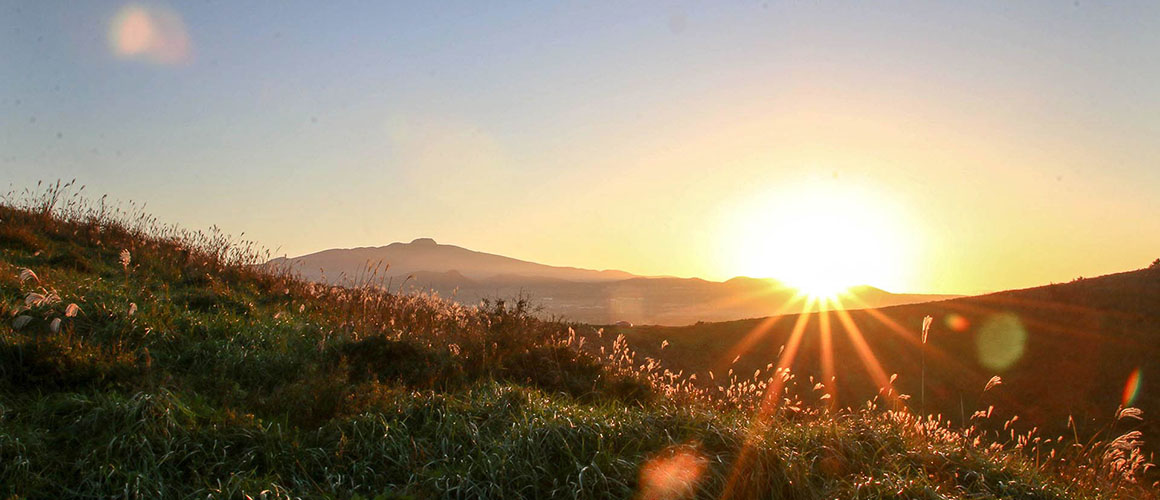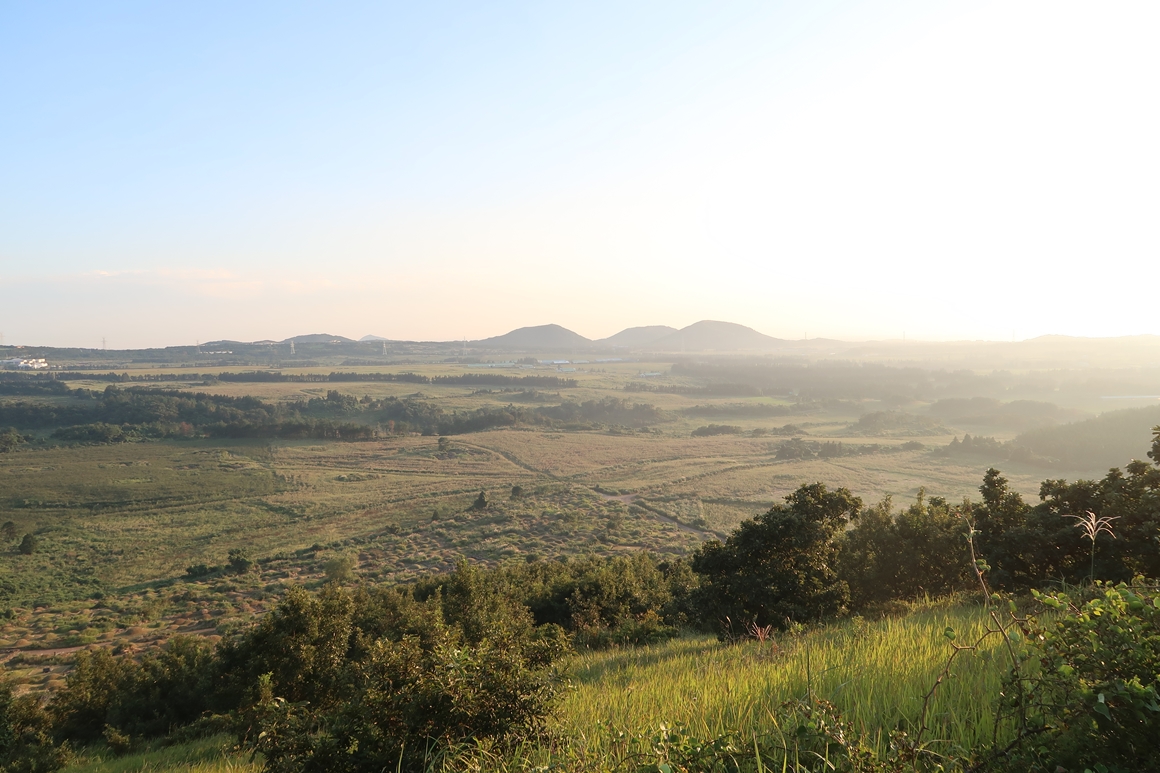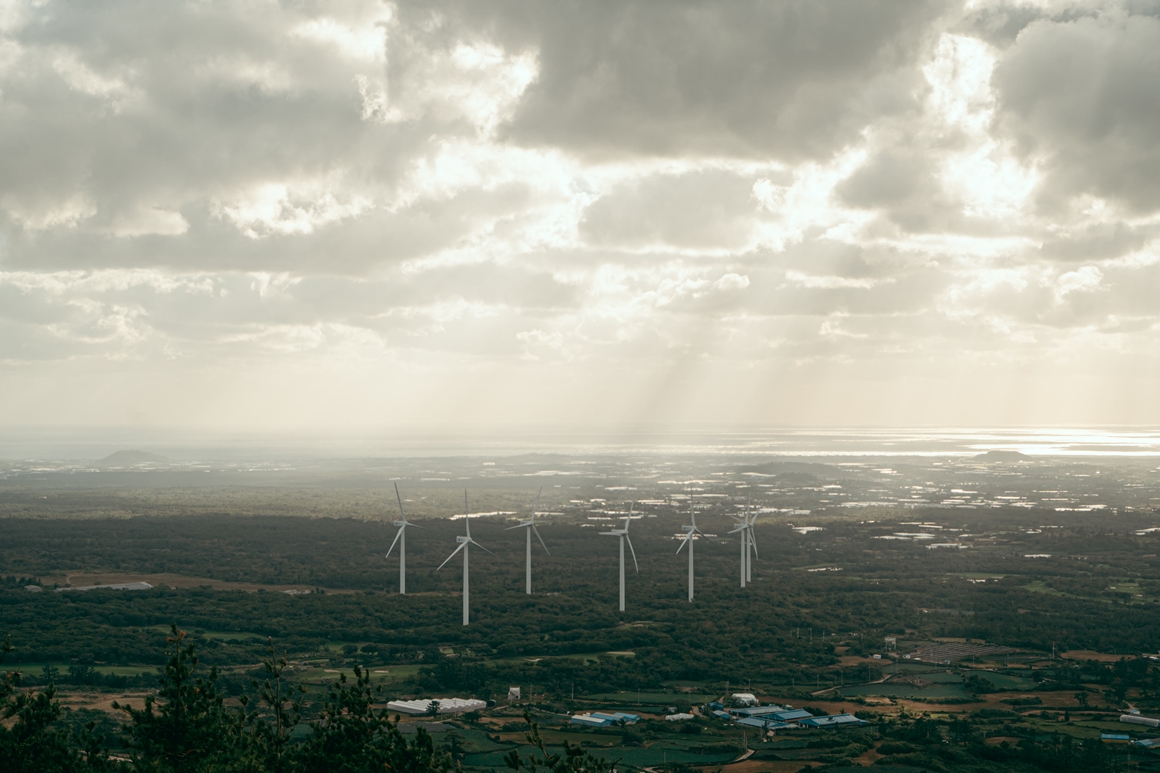 Various plants such as sea pine, samnam, brier, bodhi tree, and yutnori tree grow wild and in autumn, the silver wave that adds romance to Geum Oreum is also spectacular.
Notice

※ The above information was written on 2022-10-20. Please confirm the information prior to your trip.
※ Unauthorized use of the content above (text, photos and videos) is prohibited and subject to copyright by the Jeju Tourism Organization.