본문
Top 10 tourist attractions in Jeju you should not miss 2022 fall <Indulging Jeju's fall, the season you want to walk>
Review

0

Lookup

12,563

Share SNS

93
Top 10 tourist attractions in Jeju you should not miss 2022 fall

<Indulging Jeju's fall, the season you want to walk>

This summer was particularly hot. We are awfully exhausted by the constantly glaring sun and steaming hot weather. That's why this fall feels even more pleasant. Autumn's clear blue sky that came like a present, and its fresh breeze! As we are getting tired of the dull daily routine, we crave a trip even more with a thirst for a change. This fall, let's feel the change of seasons while walking down the forests of Jeju. Jeju's forests are waiting for us with refreshing shades of seasonal colors, in the city, at night and at places you can enjoy with your kids.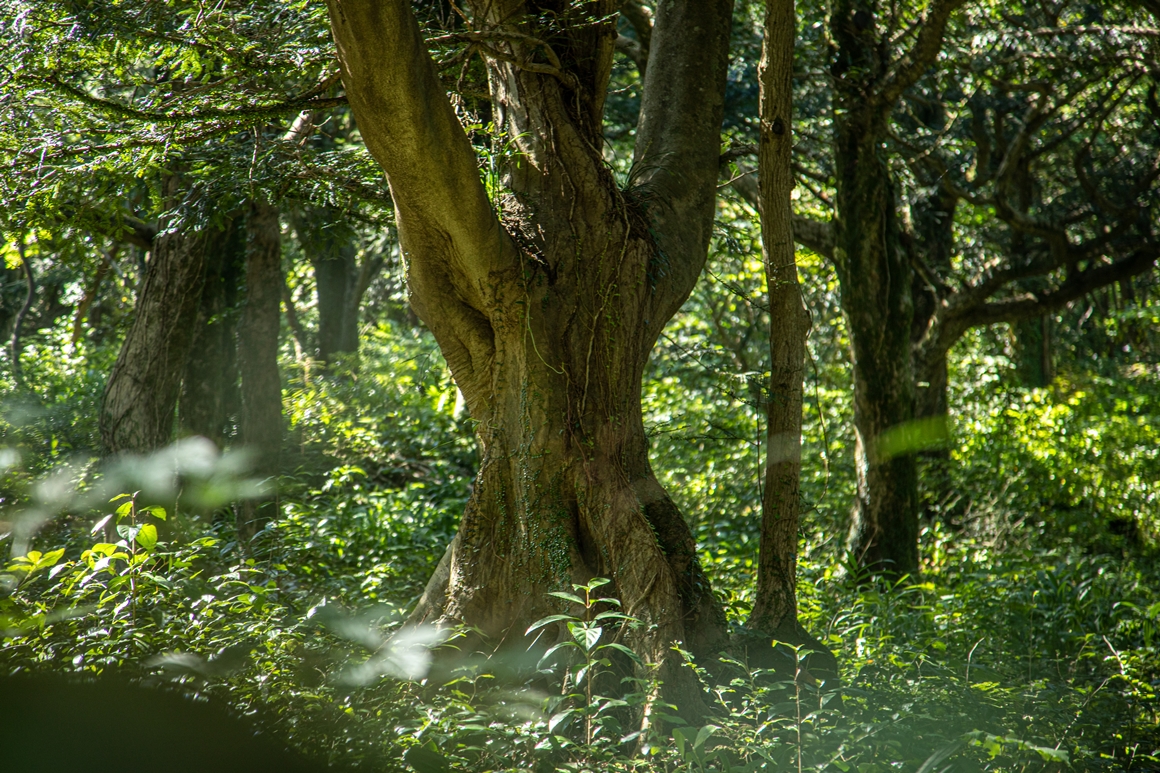 Feel the lively nature in the hidden treasures of Jeju
<Gotjawal>
Gotjawal is an irregular rock block area created by the flow of lava erupted during Jeju's volcanism, and now is a green forest after dirt piled up onto the lava and mosses grew. It was once considered a deserted land, but is now explored again as a land with biological, geographical, and cultural diversity.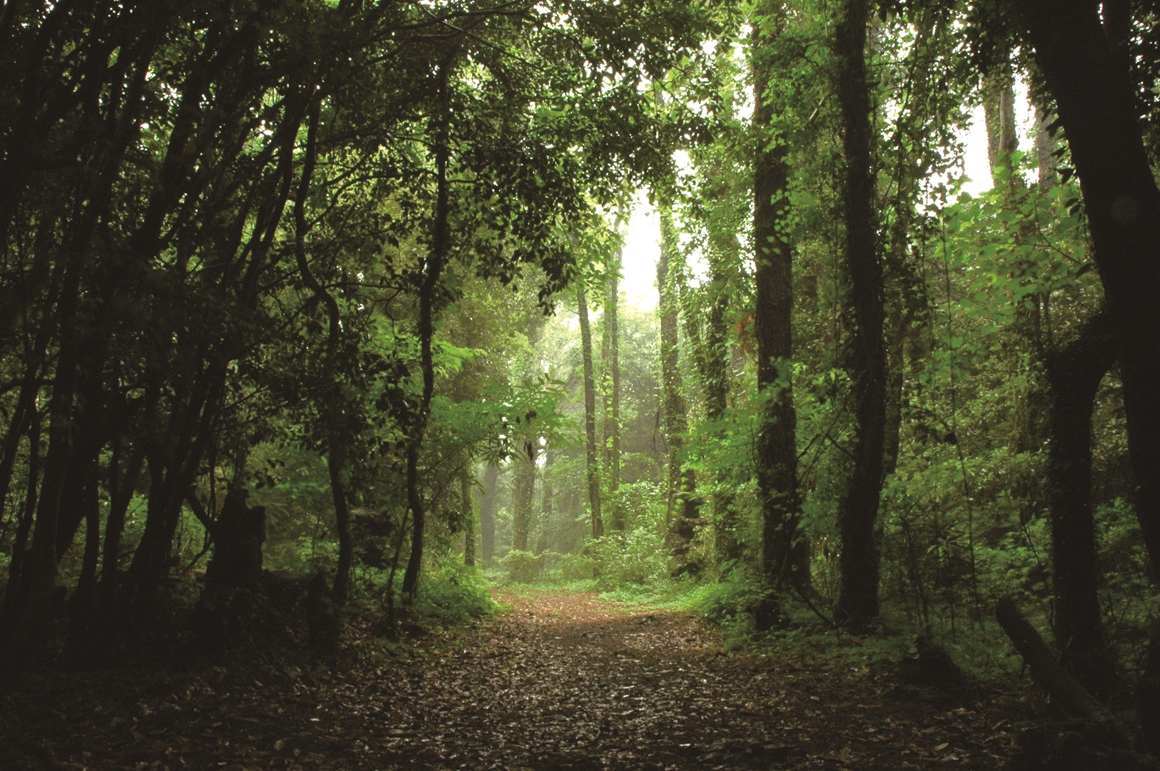 Located in Hangyeong-myeon, "Hwansang Forest Gotjawal Park" is a dense primal forest where you can see Jeju's unique geographical features and various vegetation. A cave was created at the end of the lava trail from Doneori Oreum, and has rocks, trees, and vines, forming a small jungle of its own. As one of the rural educational farms of the Rural Development Administration, this is a true learning place with various programs and explanations about the forest.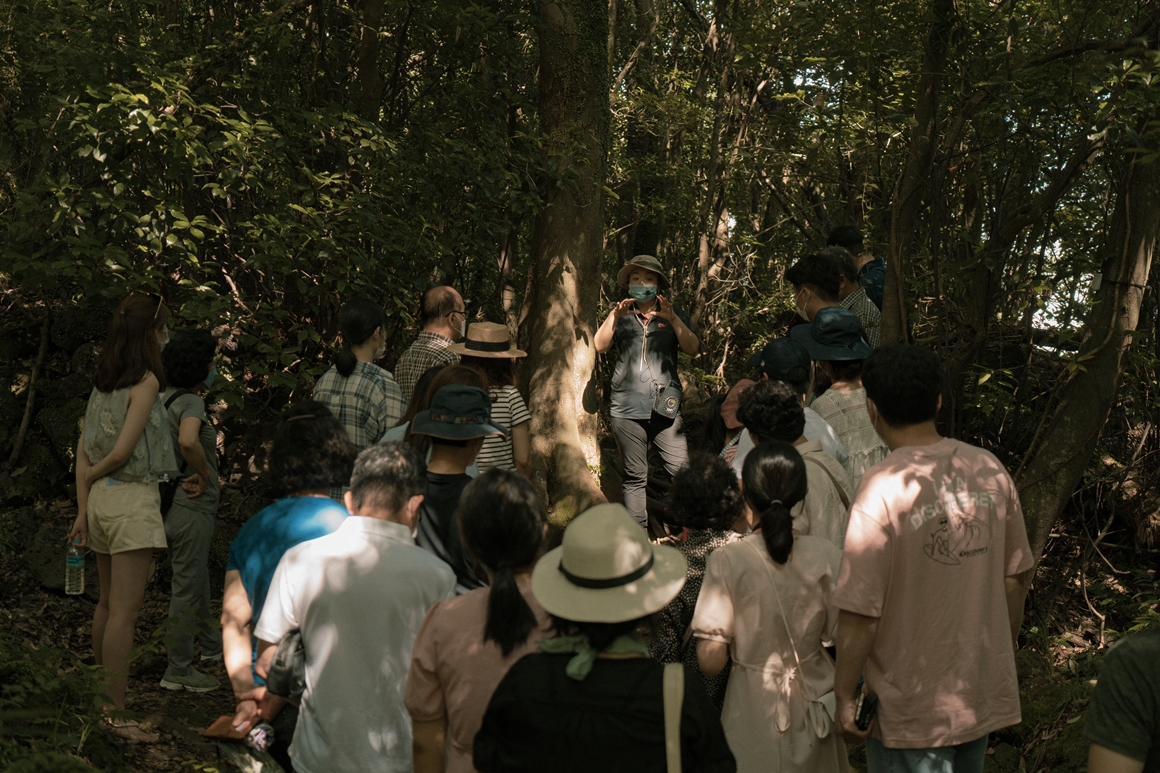 "Sanyang Keuneonggot," where you can take the best picture of your life in a beautiful forest path. Holding Jeju's mysteriousness, Gotjawal is filled with interesting elements, making every moment exciting, including lots of photo zones and old railroad views. Dalgooji Road is adequate for wheelchairs and strollers, making it perfect for walking with children and elderly parents. Let your children know of the beauty and the value of nature while walking through the forest and capture precious moments with amazing pictures.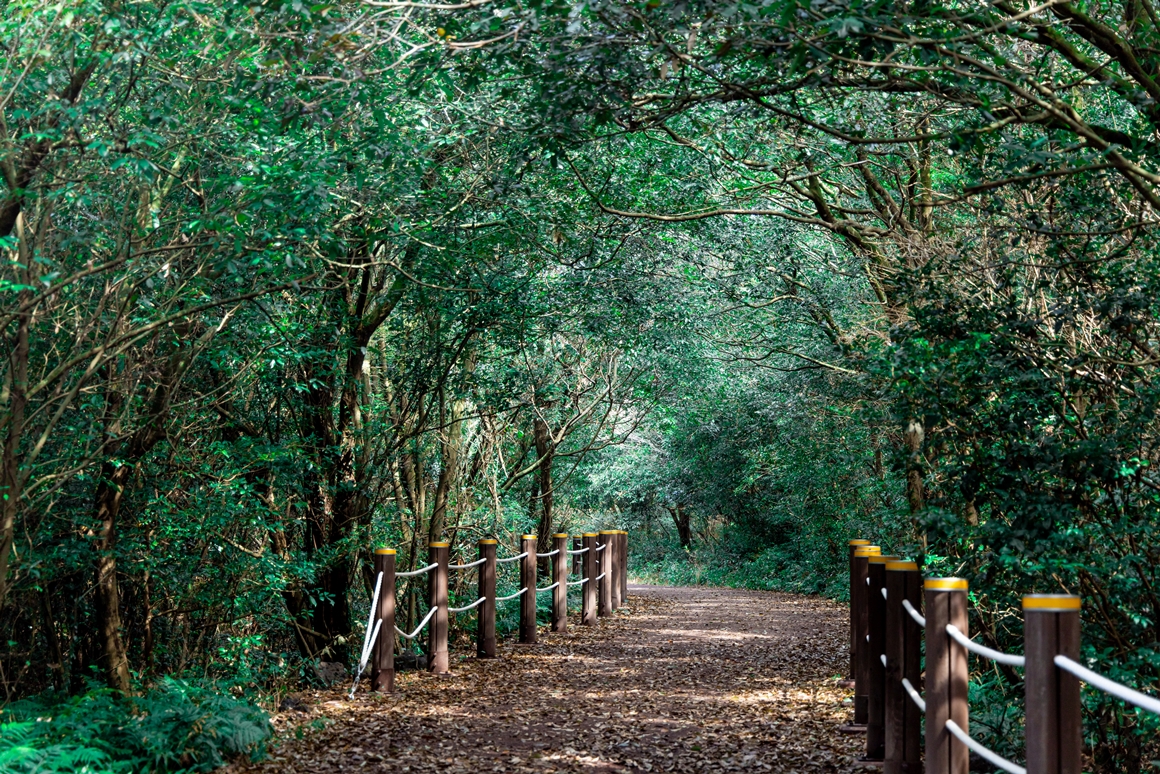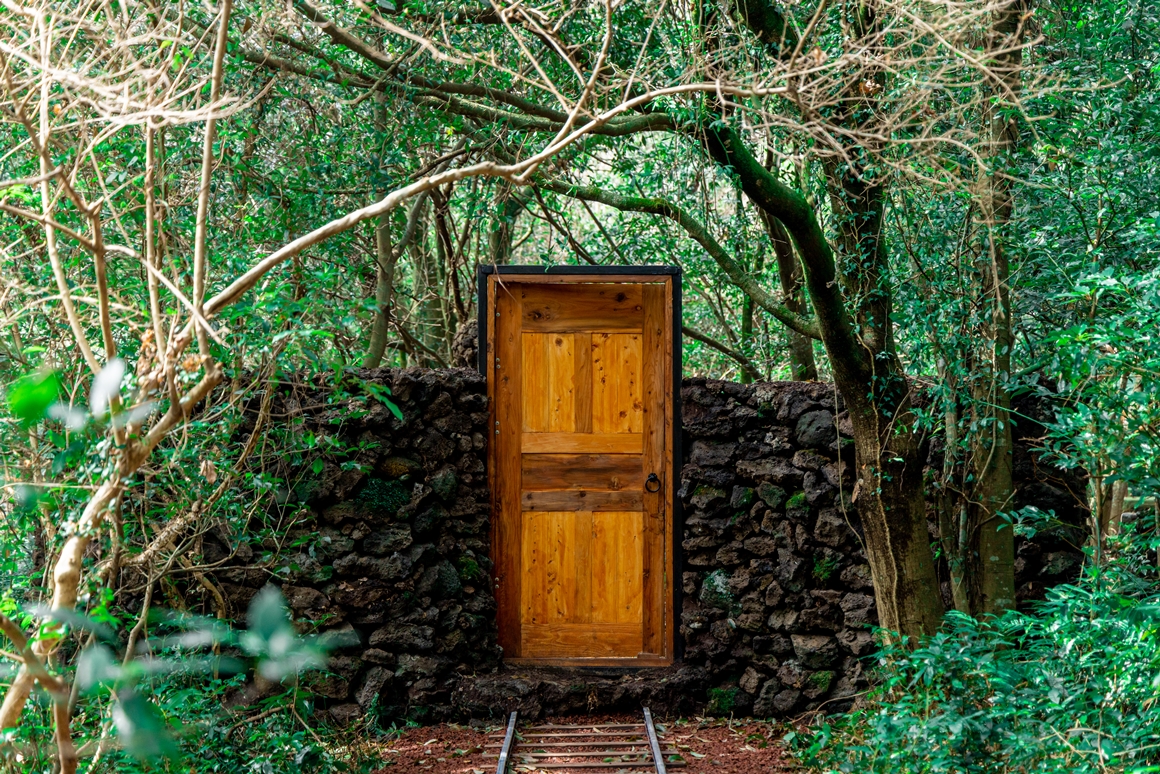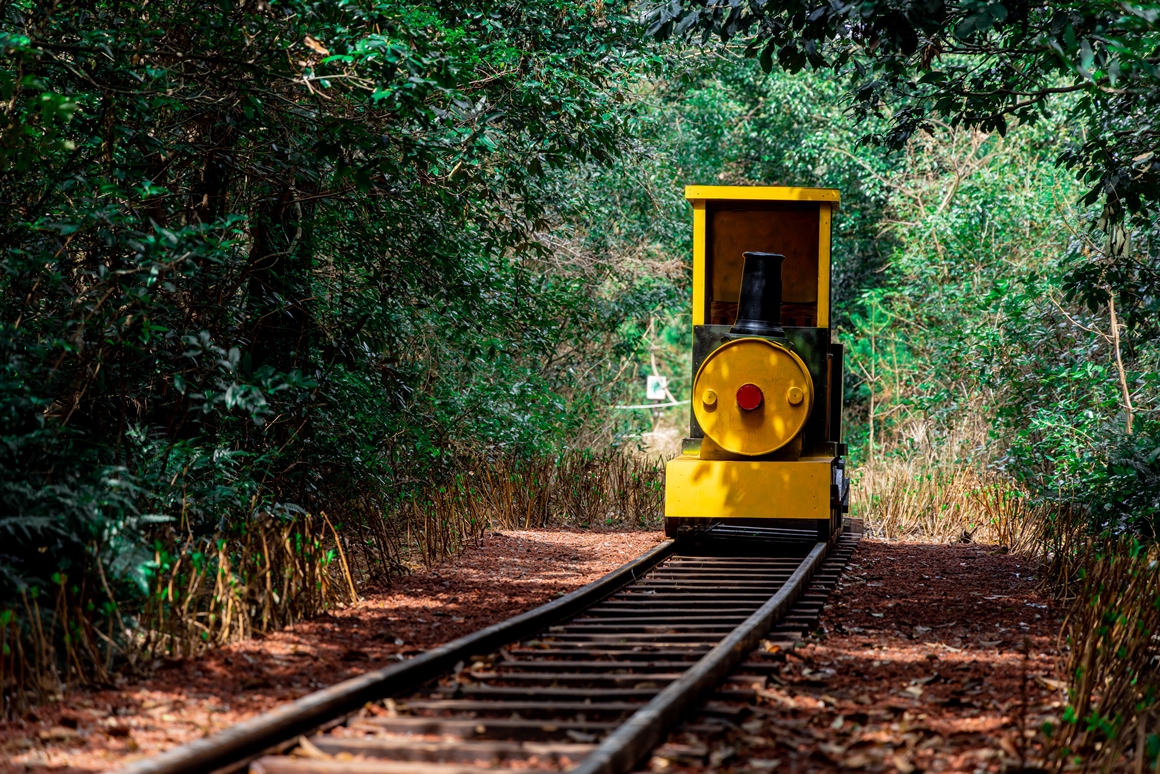 Explore Nature with Children
<Dongbaek-Dongsan>
Today, more than half of children spend less than an hour outside. It's not easy to make children walk on a trip. While parents wish to make kids experience nature more, they reluctantly follow behind. There is a perfect place to visit in that situation.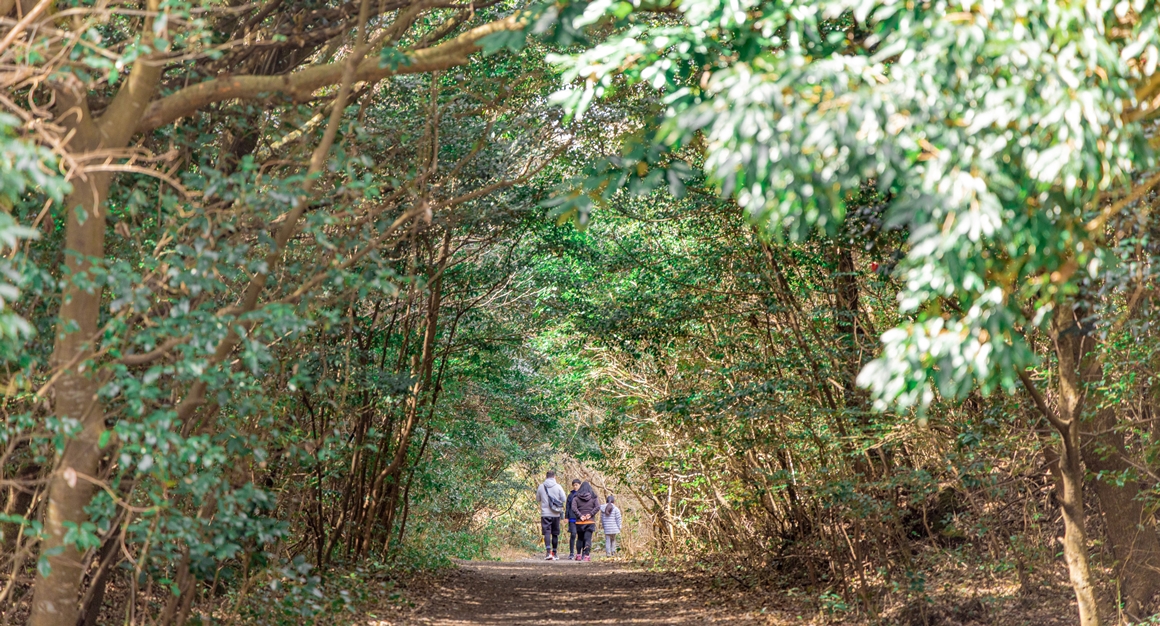 Dongbaek-Dongsan (Camellia Hill), preserving its primal mysteriousness, is ever-green throughout the year. Although named after camellias taking up one-third of the entire vegetation, it is filled with a dense forest of tall trees, making camellias, which are comparatively small trees, hardly noticeable.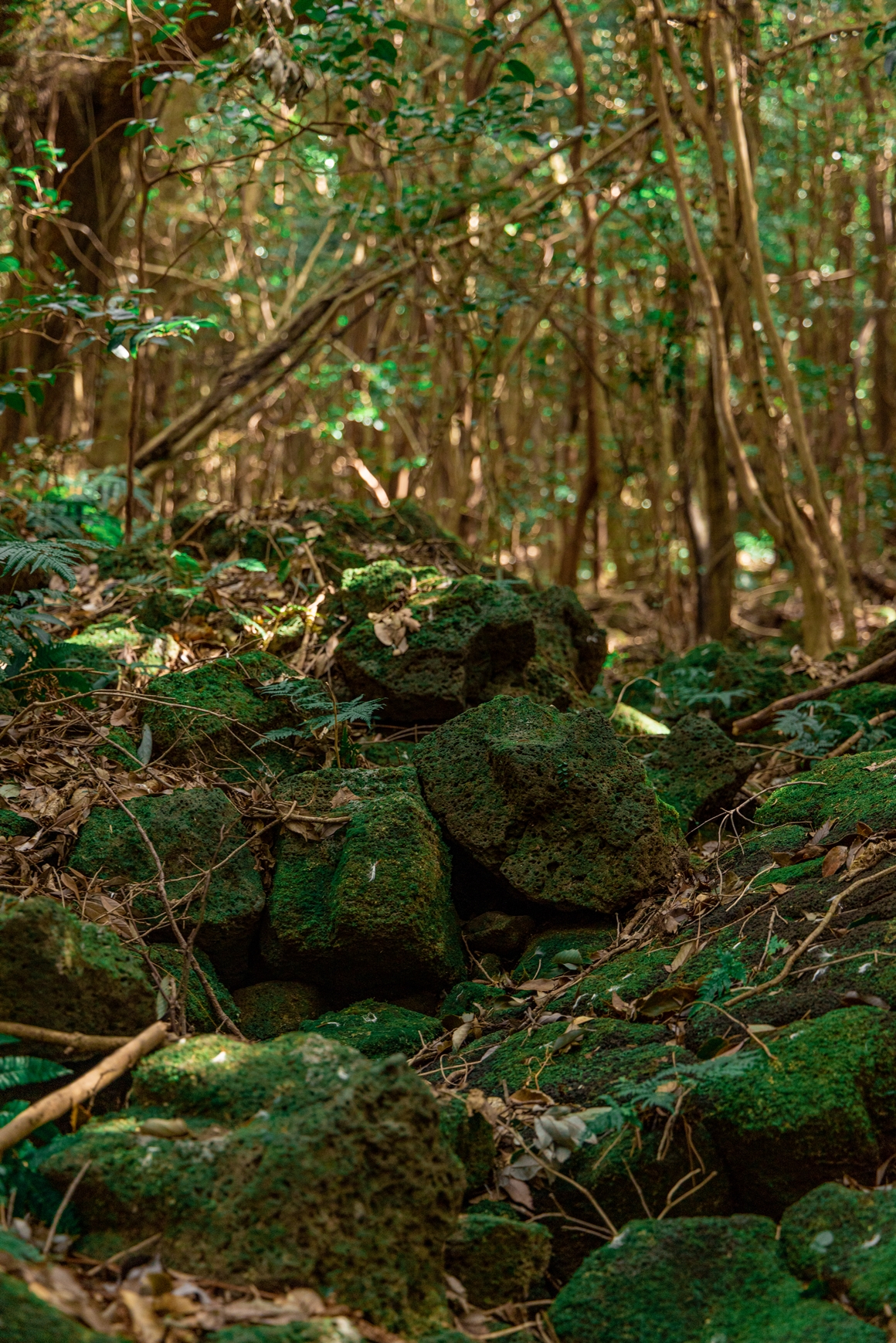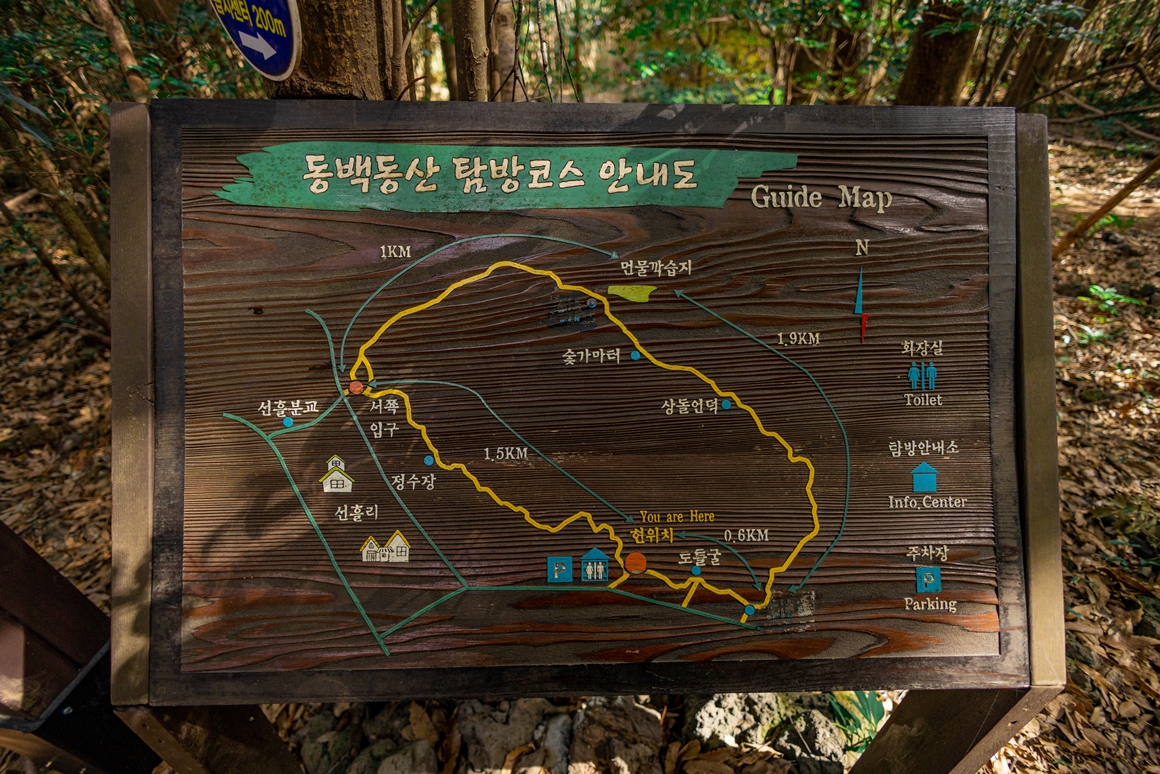 This forest was formed by lava flowed onto the ground after a volcanic eruption; around 10,000 years have passed since then, and in it now, inhabits the local flora and fauna of all kinds. On the dense forest path, you can feel the cool breeze, observe Jeju salamanders and frogs, and explore the giant forest of camellias, Siebold's chinquapins, silver magnolias, and Korean Dendropanaxes, and experience the best ecosystem exploration you can have in Jeju with kids.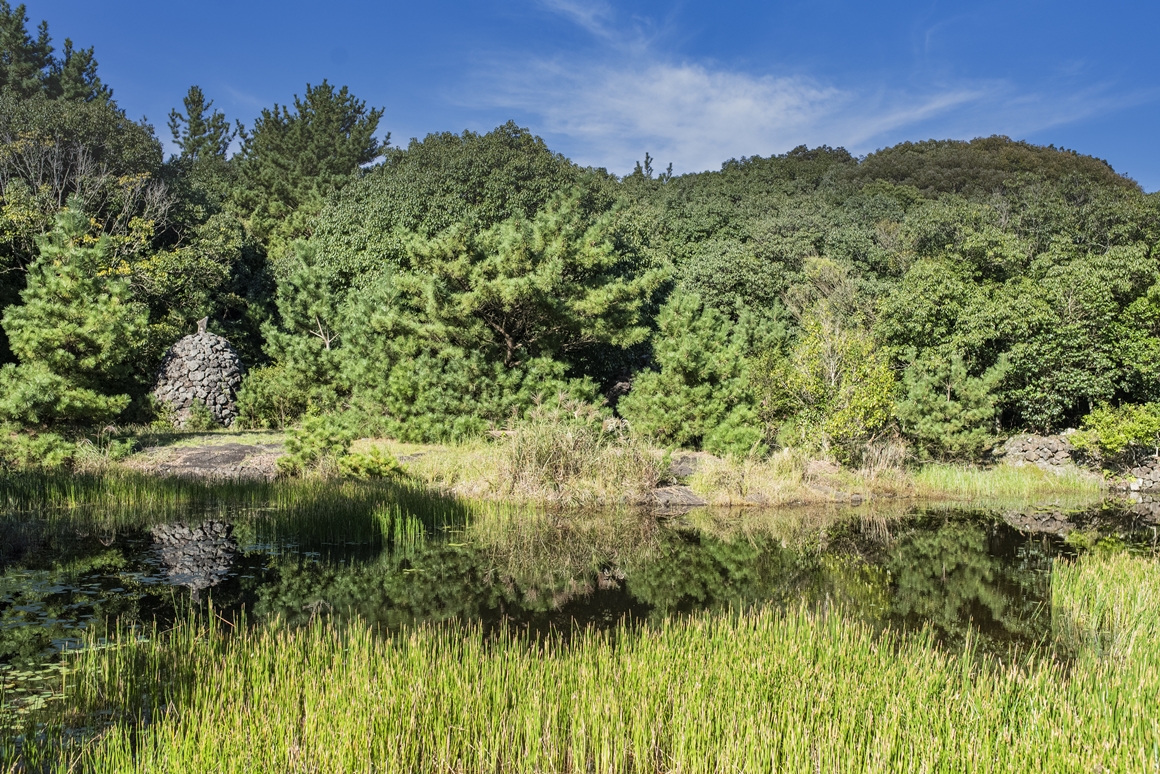 The best feature in Dongbaek-Dongsan is Meonmulkak Pond. Meonmulkak, meaning "far away from the village," is registered as a Ramsar wetland and has been protected ever since. It was also designated as a world geopark in 2014. Since it is green throughout all seasons, it has great ecological value as a habitat for rare species. The 2-hr forest path course of Dongbaek-Dongsan is 5 km. Entrance can be limited if you wear formal shoes or sandals, so wear comfy sneakers and get going.
Jeju's forest where everyone can enjoy safely
<Five Barrier-Free Forests>
Jeju has been building barrier-free paths in forests for the disabled, the physically challenged elderly, children, and pregnant women so that they can enjoy the forests safely and comfortably. Stairs or bumps are removed by using wood material and the path is smoothly extended for a slow walk in the forest, forming a slow road.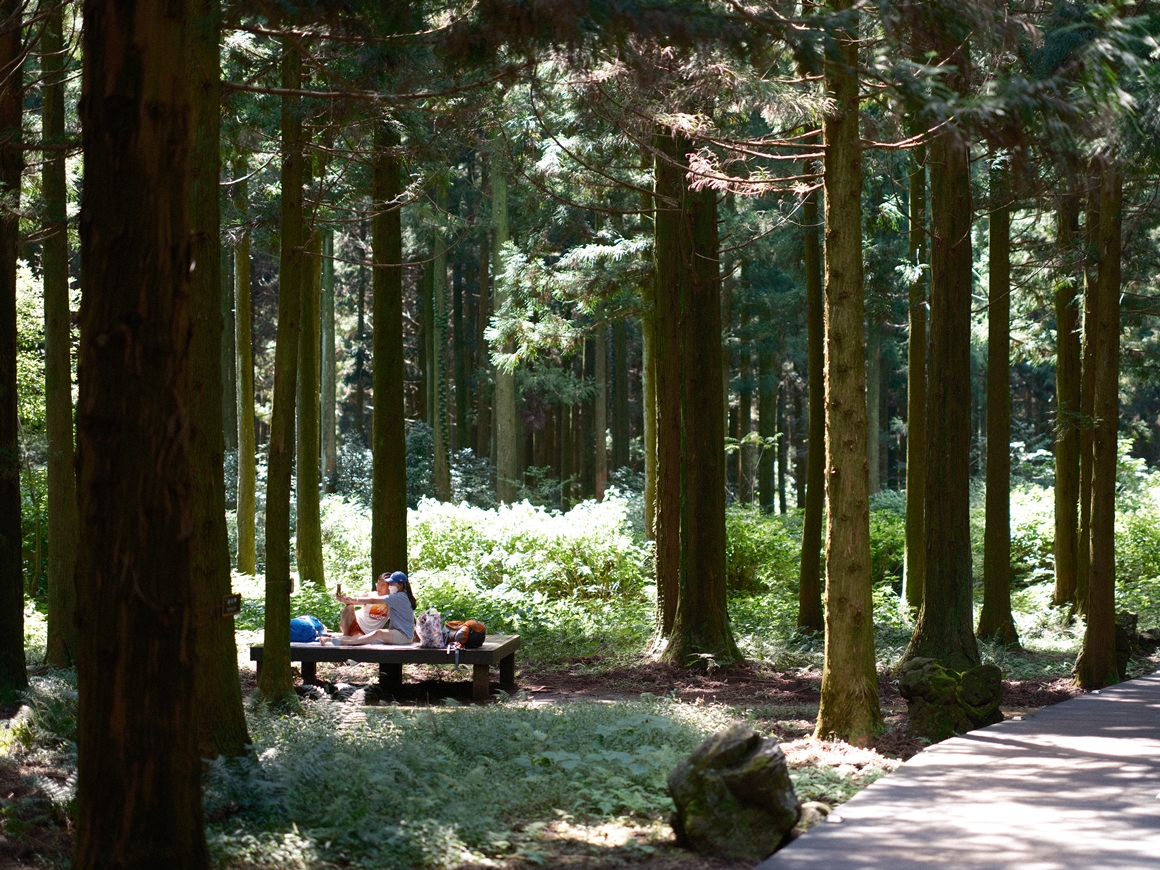 Saryeoni Forest, the forest anybody can think of when it comes to Jeju's forest, means "the sacred forest." Out of its 15 km of total path, it has 1.3 km of barrier-free path. The barrier-free path is formed at the entrance of Bulgeun Oreum, among the entrances of Saryeoni Forest, having a gentle slope of fewer than 5 degrees.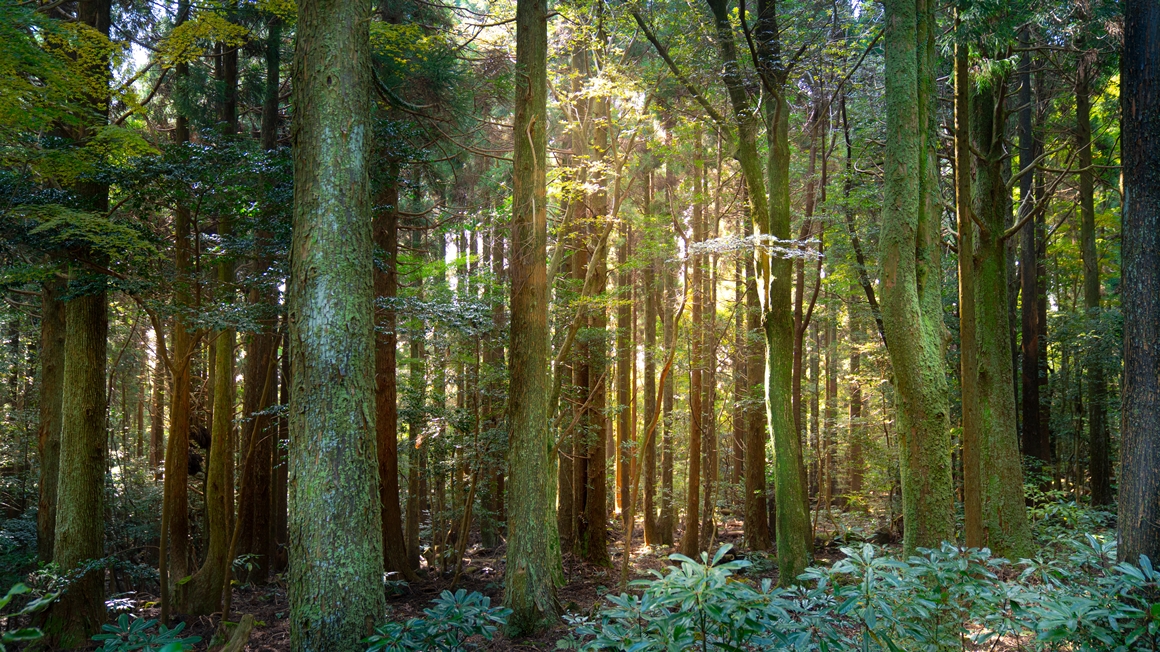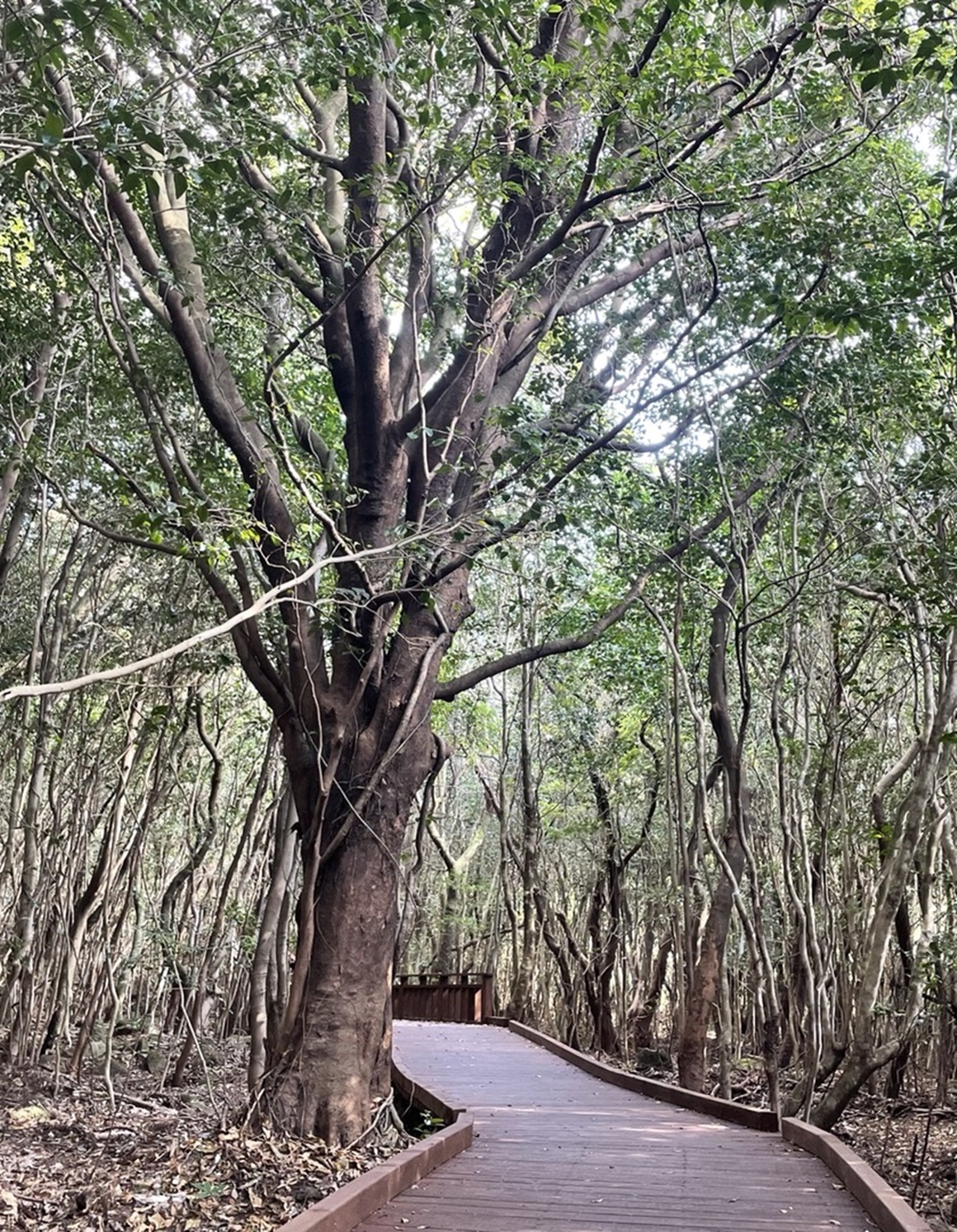 Seogwipo Forest of Healing is filled with cypress trees and Japanese cedars, where you can feel your body and soul healed just by walking through. Out of its 15 km of total path, there is 870 m of Nogorok barrier-free path in Gamung-Omung forest path. Only 600 people can enter through the online reservation system. *2021 Jeju Wellness Tourist Attractions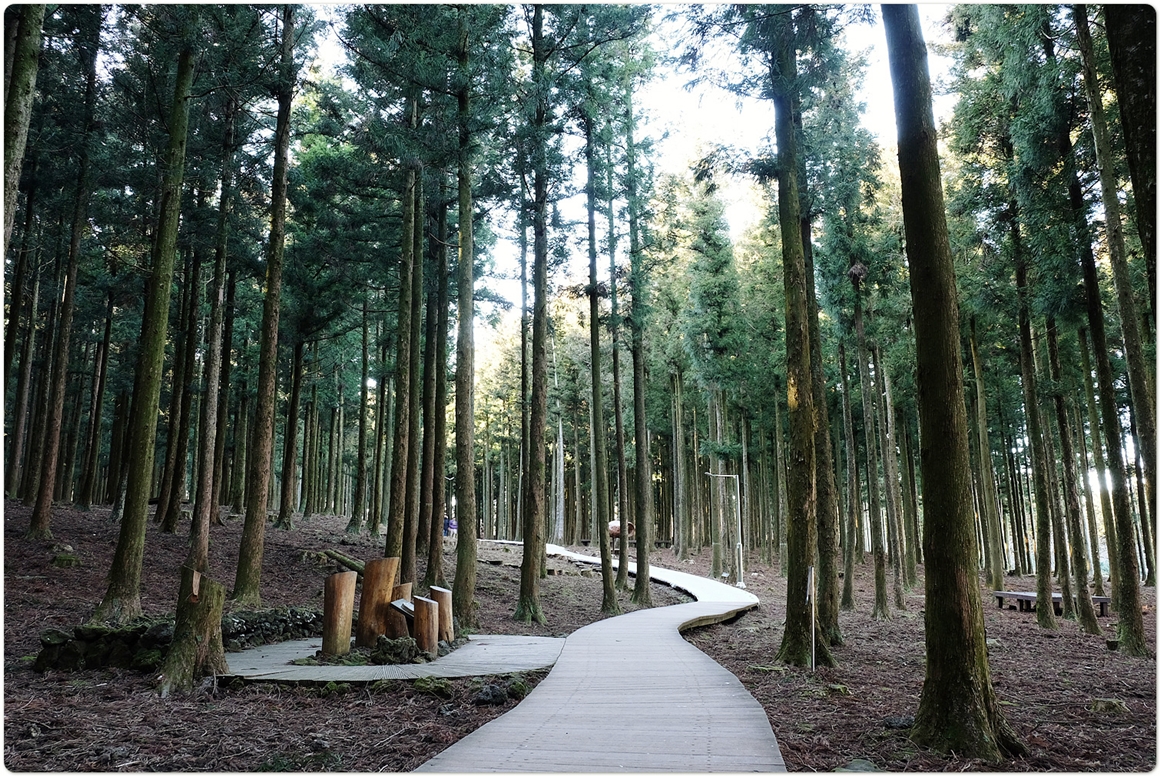 Seogwipo Natural Recreation Forest is located in Hallasan National Park, at an altitude of 600 m to 800 m. It has a dense cypress tree forest park for which you can feel the change of seasons to the fullest. There is a barrier-free path at the 670 m section of Hondi-Omong forest path. Seogwipo Natural Recreation Forest also has a vehicle road, so you can see the forest in a car.
The soil of Bulgeun Oreum Natural Recreation Forest is red due to the red scoria, which is known as beneficial not only for plants but also for humans. Filled with the healthy energy of scoria, this place has a barrier-free path at a 1.1 km section of Sangjatsung forest walk. Compared to the other forests, this one has a gentle slope and is equipped with braille blocks for blind people. There is an accommodation facility in the form of Jeju's traditional house, including rooms for the disabled.
Jeolmul Natural Recreation Forest is dense with Japanese cedars. Out of its 27.3 km of total path with 8 walking courses, it has 7 km of barrier-free path on 5 courses. The accommodation facility in Jeolmul has the "disability-first" reservation policy, making it perfect for enjoying the forest all day long.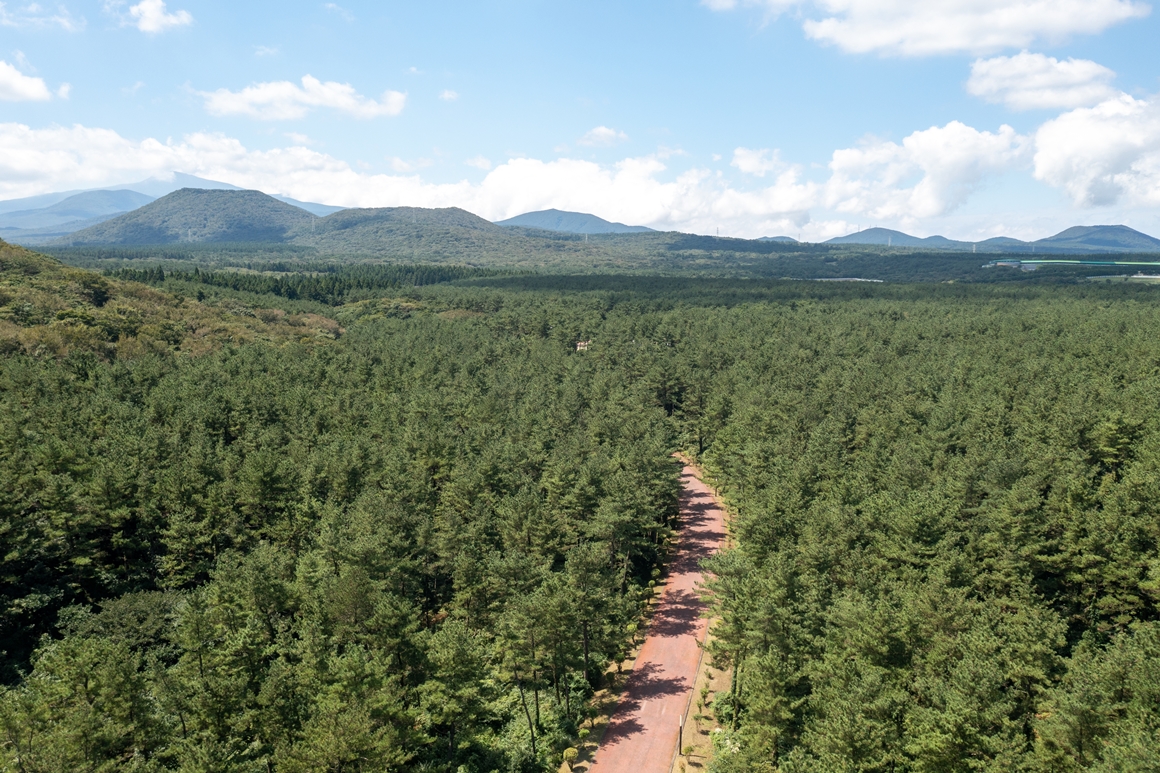 Explore forest paths along with the vein of water, with Seojungcheon Stream flowing
<Meochewat Forest Trail>
Meochewat Forest Trail holds the water of Seojungcheon Stream, one of the four biggest streams of Jeju, flowing through Namwon-Eup, Seogwipo, to the sea. As the filming location of Netflix's TV series "Kingdom," it maintains the look of a primal forest untouched. With a round trip of 2 hours, the trail is divided into two courses along the Seojungcheon Valley, Sorongkot Trail (6.3 km) and Meochewat Forest Trail (6.7 km).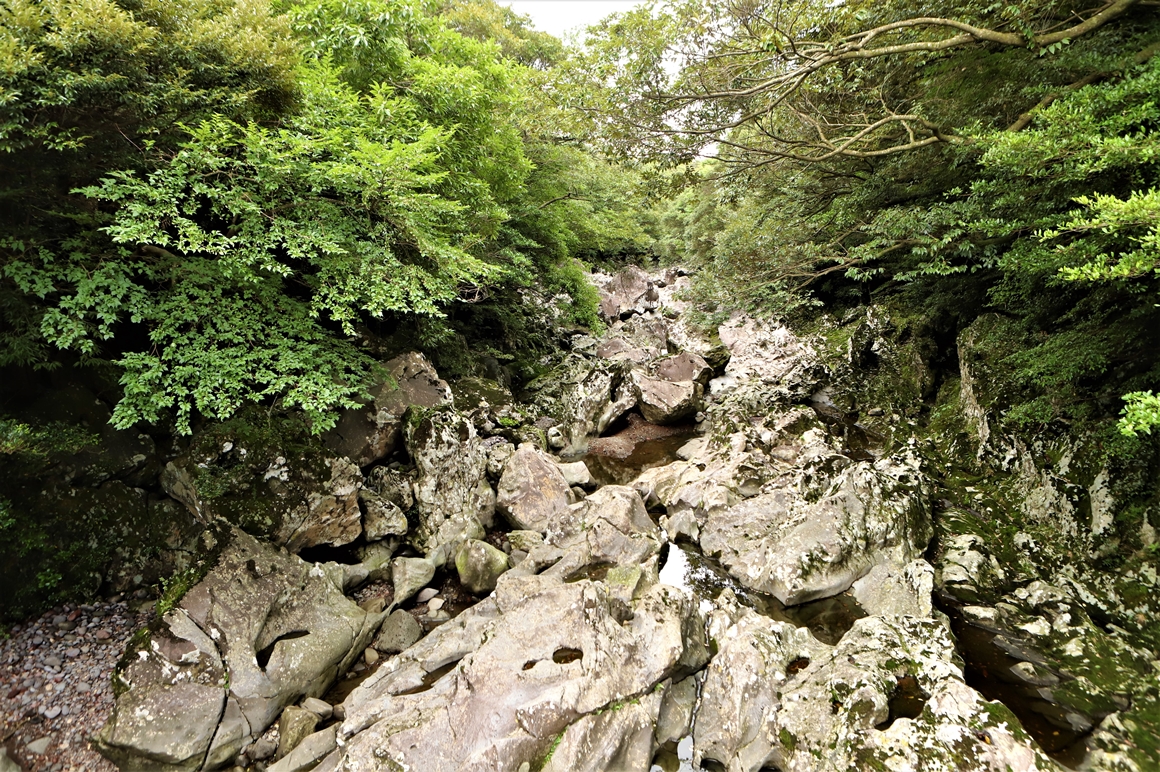 While exploring the forest path, you can feel the fresh phytoncide and smell the colonies of cypress trees, Korean Dendropanaxes, camellias, and Japanese cedars in turn, with the greenest leaves giving shades from the blazing sunlight.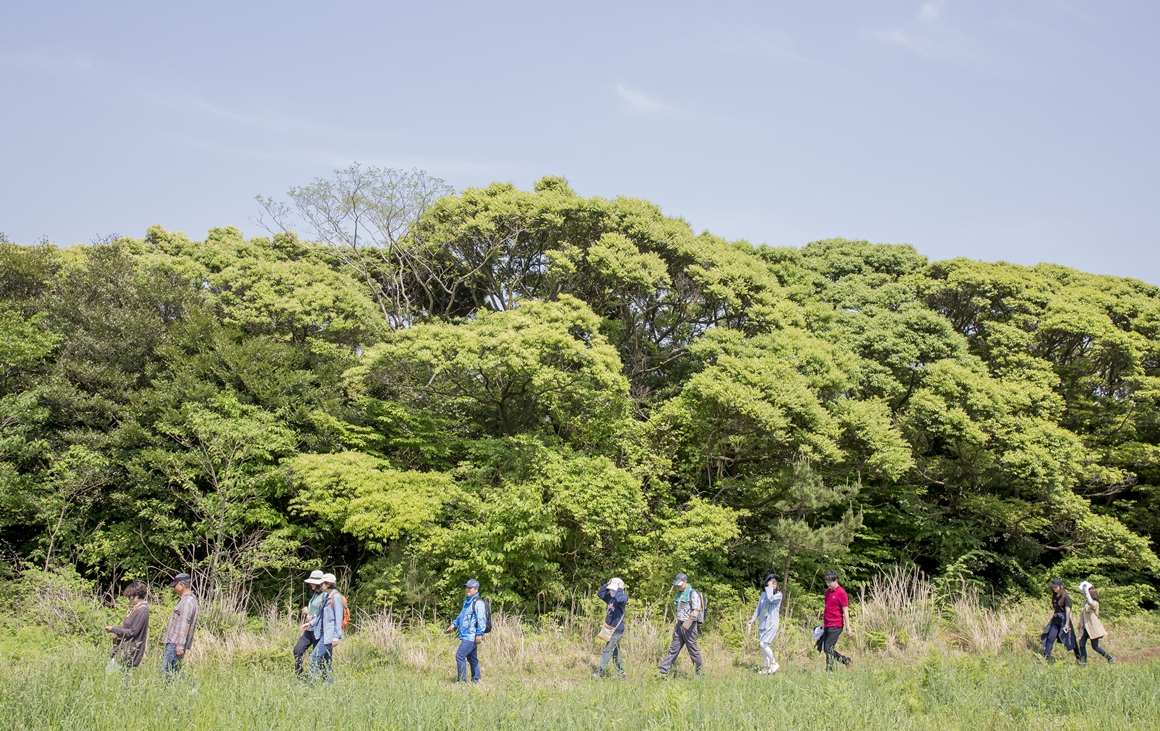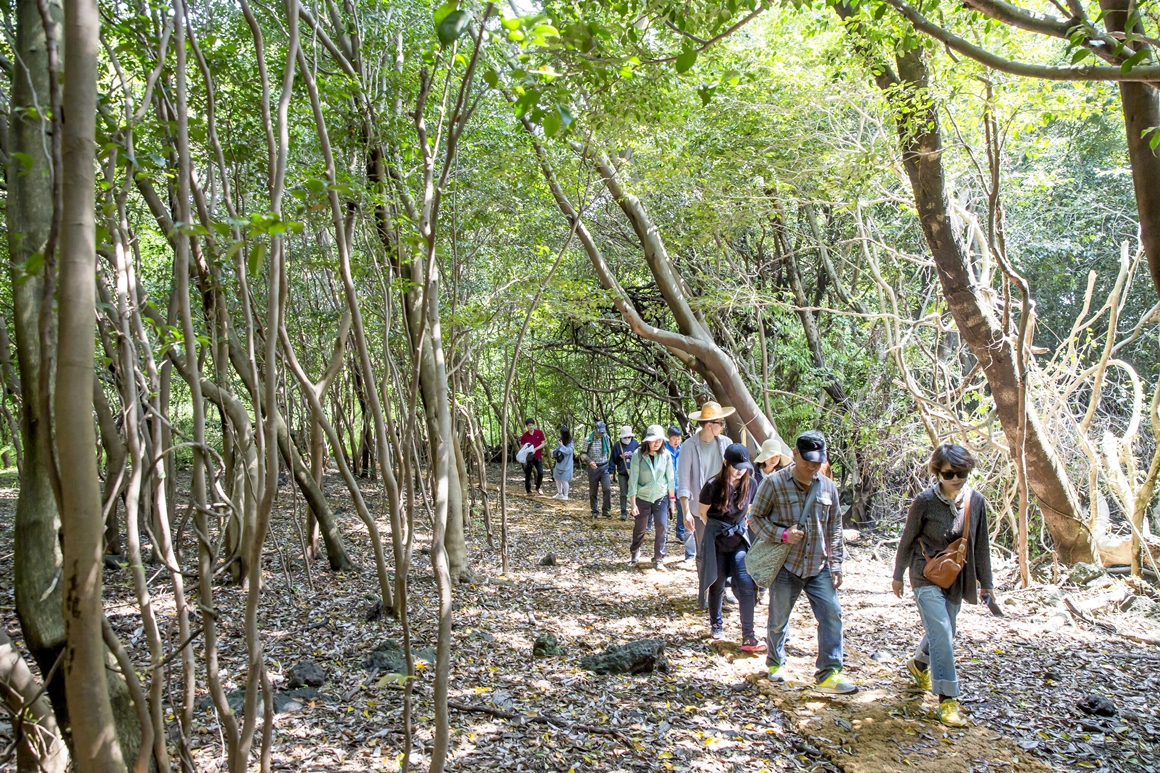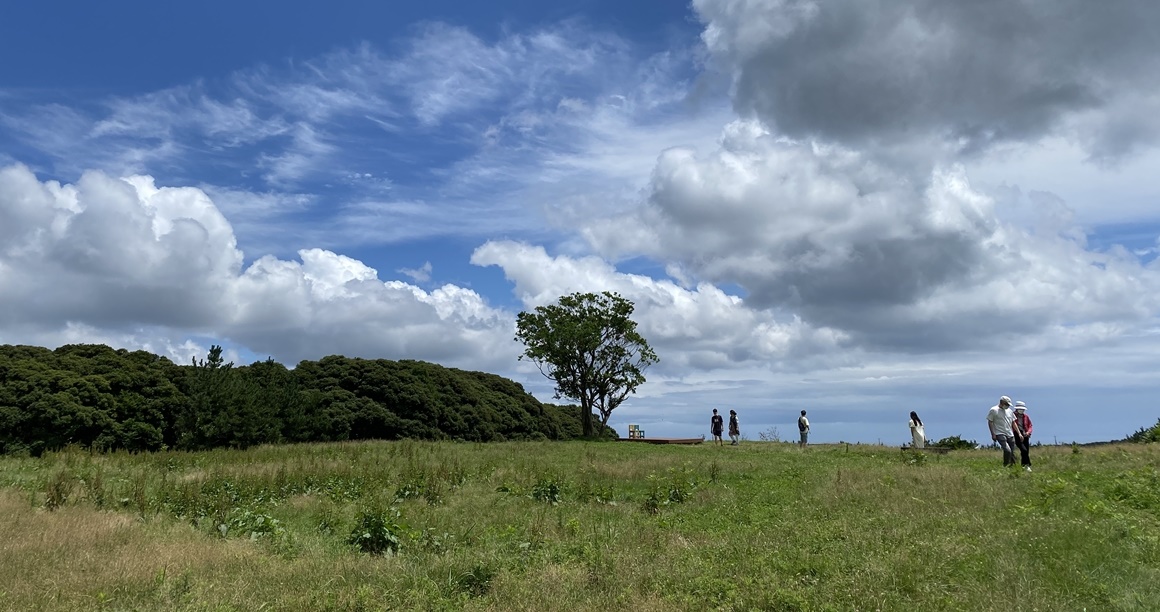 Meochewat has lots of healthy medicinal herbs, including native mulberry, Korean Dendropanax, smilax china, mallotus, cypress fruit, cinnamon, licorice, and dried orange peel. Health experience center at the entrance is running programs like drinking healthy herbal tea and tangerine enzyme tea, which are dried and brewed at the center, and cypress tree water foot bath. Give yourself a relaxing time by looking out at the view from the window. *2021 Jeju Wellness Tourist Attractions
Do you want to enjoy both the sea and forest?
<Songaksan Dulle-gil>
It's a shame to miss out on a trip to a sea in Jeju. Songaksan Dulle-gil, providing both forest walking and a view to the sea, is perfect for a light walk. When the weather is nice, you can see Sanbangsan Mountain, Hyeongjeseom Island, and even Hallasan Mountain far away. The wide-open scenery makes you want to spread your arms and breathe deeply. Let's go for a walk to Songaksan Dulle-gil with a blue sea and green forest.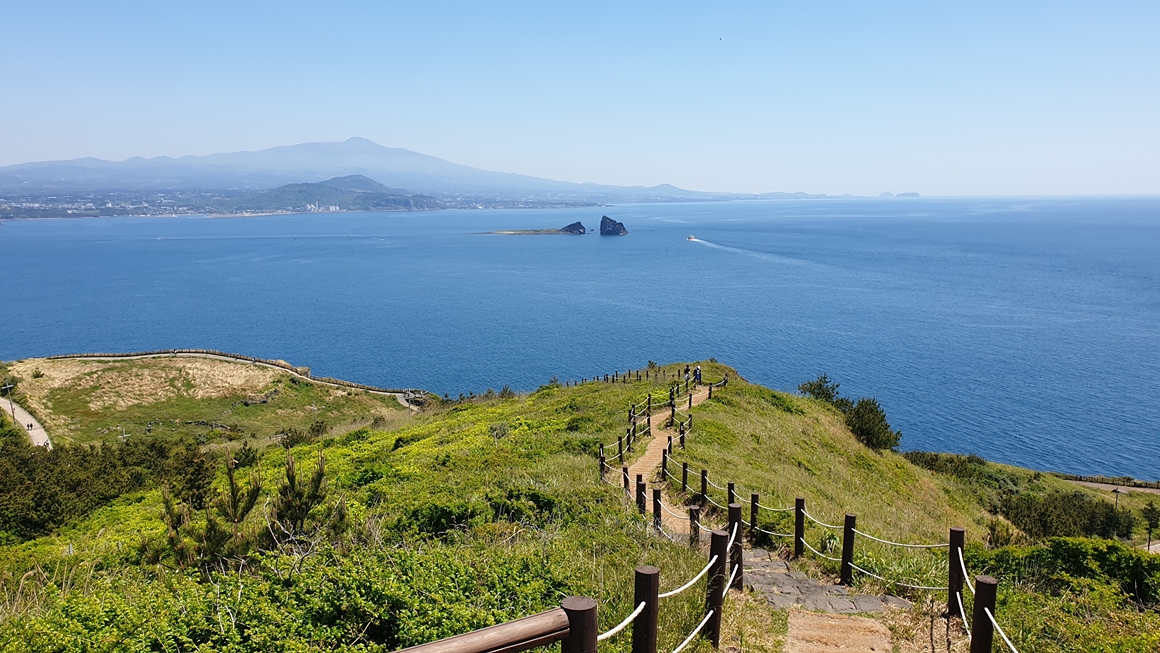 Songaksan Dulle-gil is a 2-hr long 2.8 km trail. It is a circulating course where the start and end point are the same, going through great and small hills of Songaksan with an altitude of 104 m. Following the shallow hill, the easy-to-walk wooden deck continues. You almost feel like you can touch the passenger ship that goes between Marado Island and Gapado Island leaving white foam on the sea. After the view of the sea, the soft pine tree path spreads ahead. Although the pine tree path is short, the smell of the sea and pine trees gives peace and satisfaction to your mind.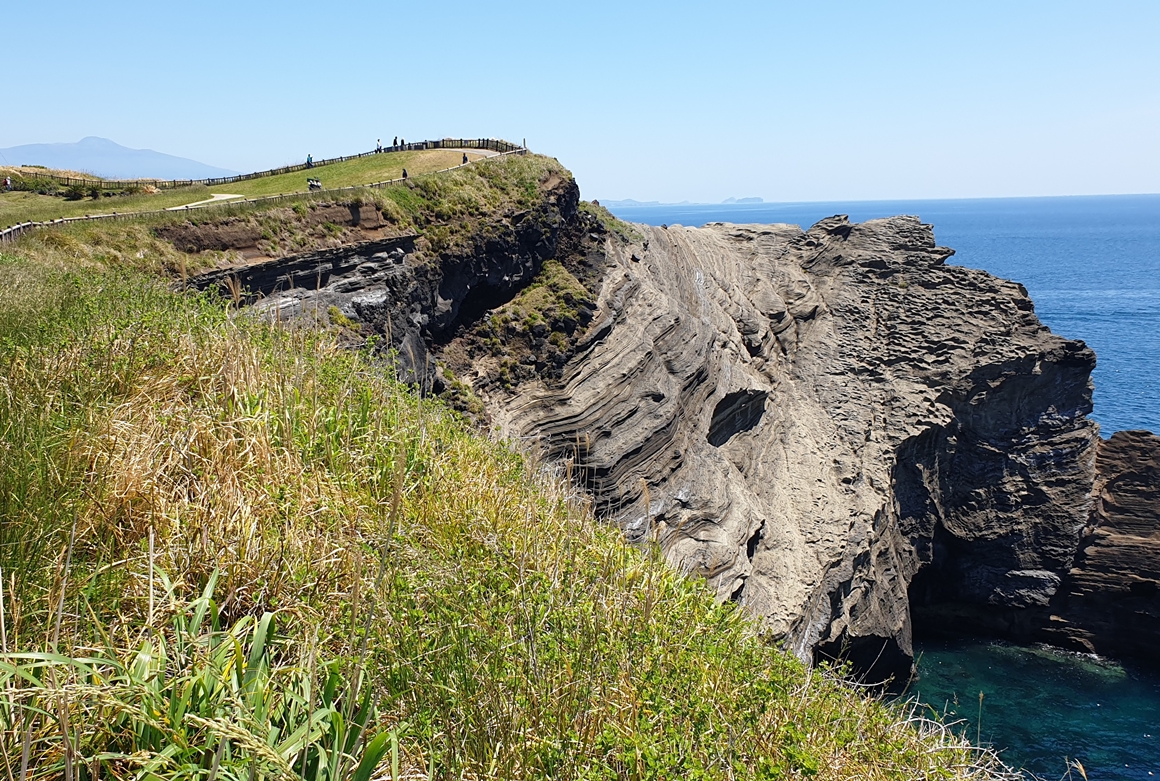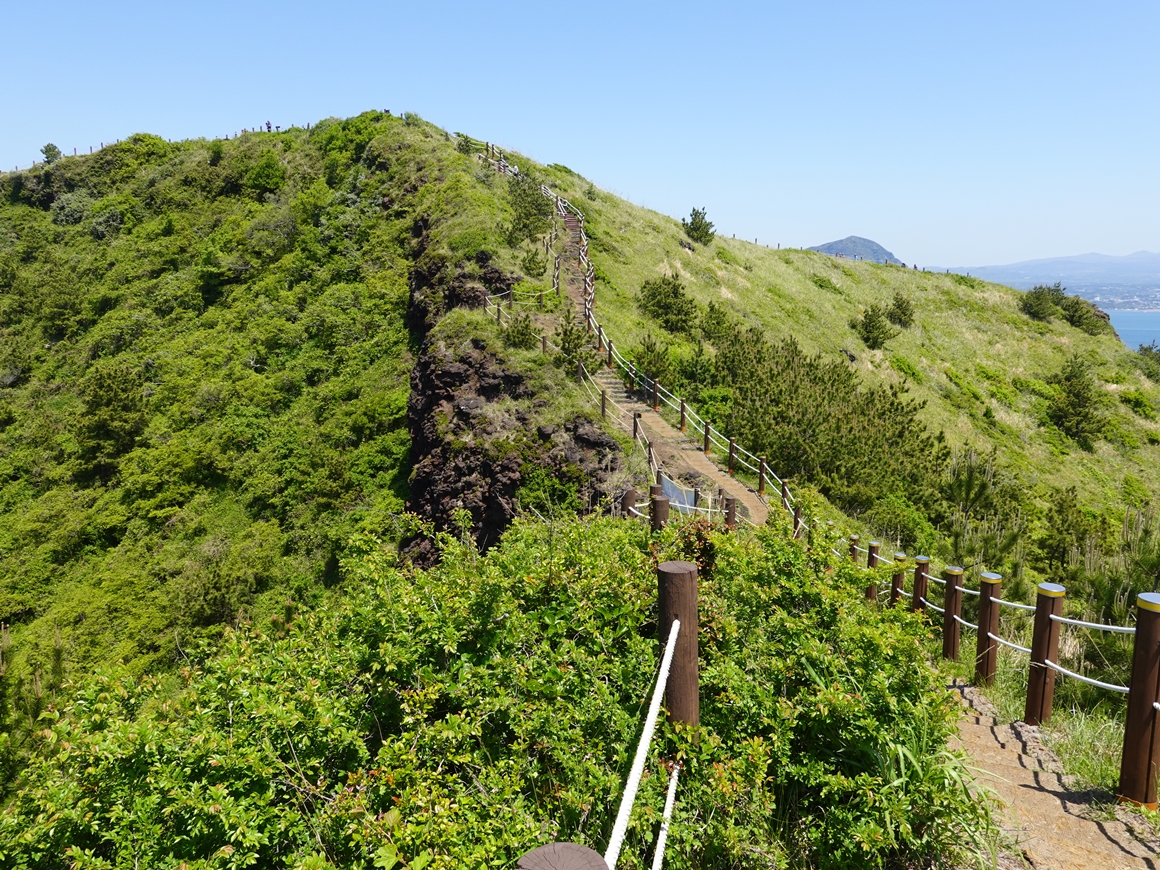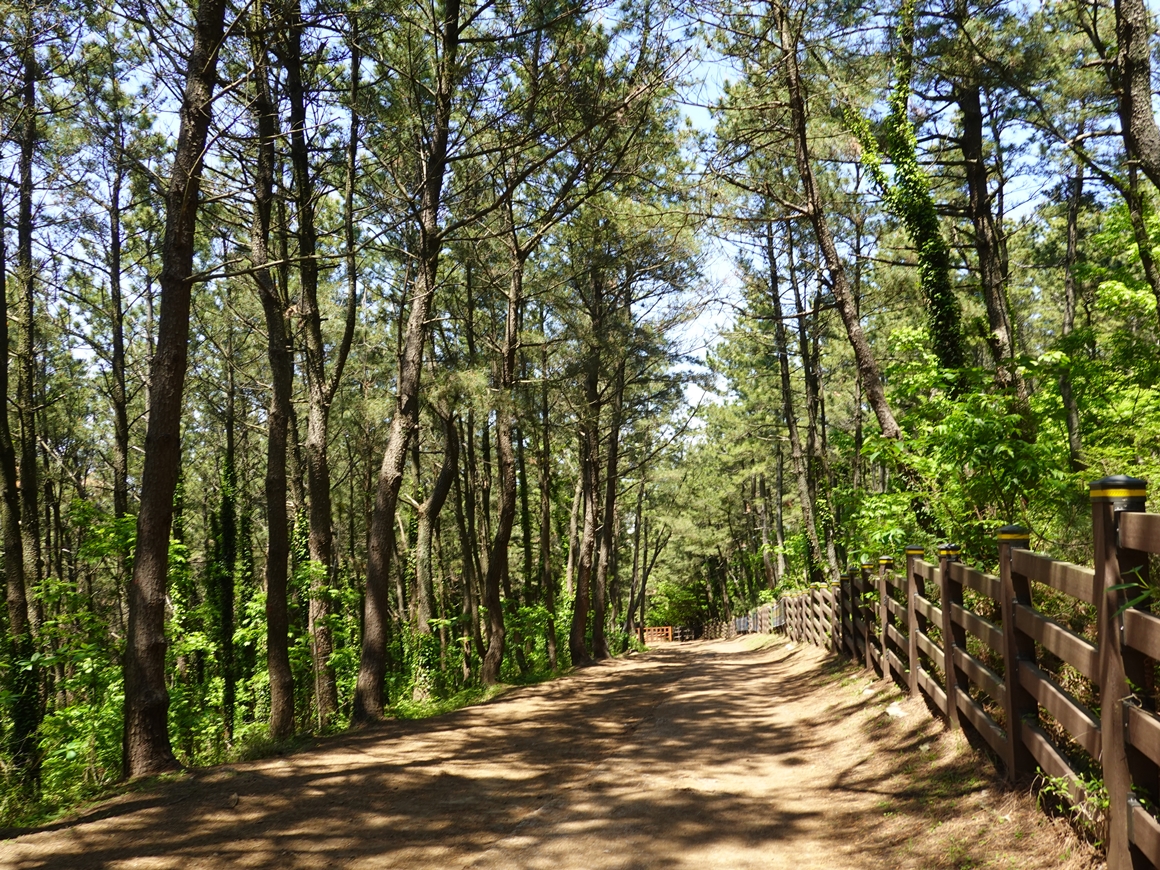 Explore the UNESCO World Natural Heritage forest path
<Geomun Oreum>
Geomun Oreum is the only Oreum in Jeju registered as a UNESCO World Natural Heritage. It has the meaning of a sacred place due to its bleak vibe with the dense black forest inside of the crater. Like its sacred name, not anybody can visit this place. You need to make an online reservation before visiting, and visitors are not allowed to enter every Tuesday for nature's break.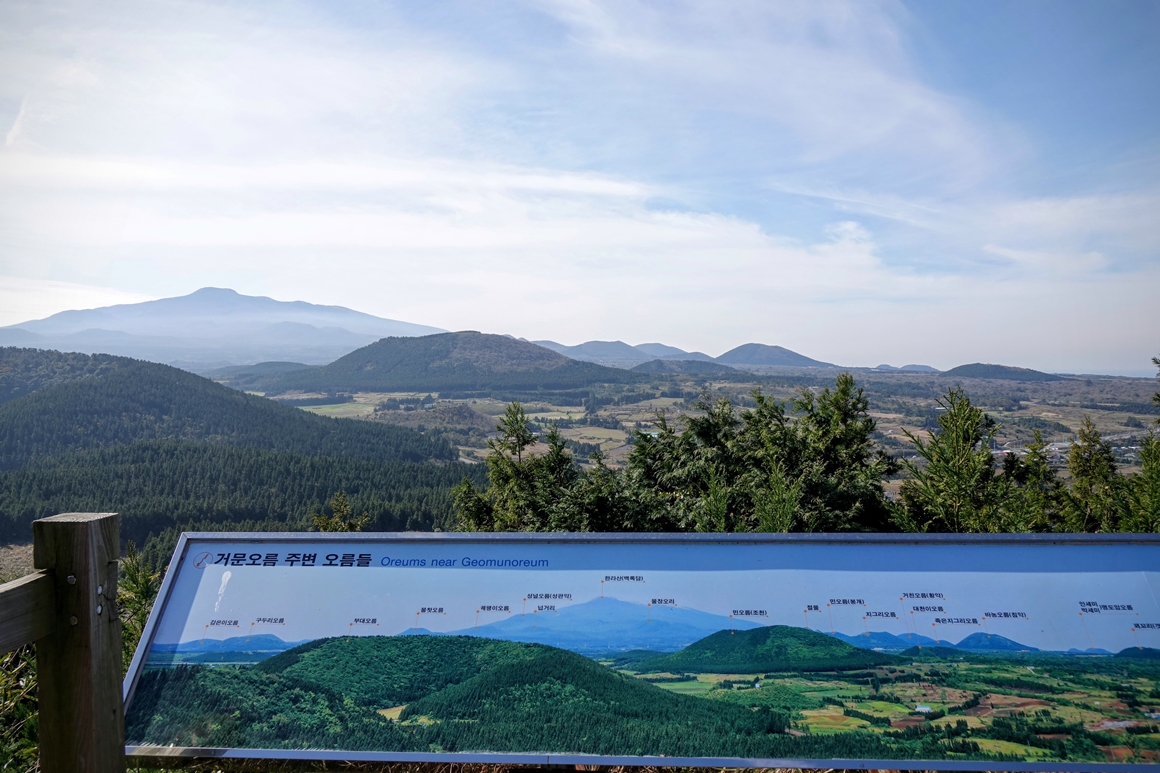 It is the starting point of famous volcanic caves of Jeju, such as Manjanggul, Gimnyeonggul, Yongcheon, Dangcheomul, and Bengdwigul Caves, having "Geomun Oreum lava tube system." When you reach the top, you can see the whole view of the crater, as well as small peaks and various volcanic topography inside the crater.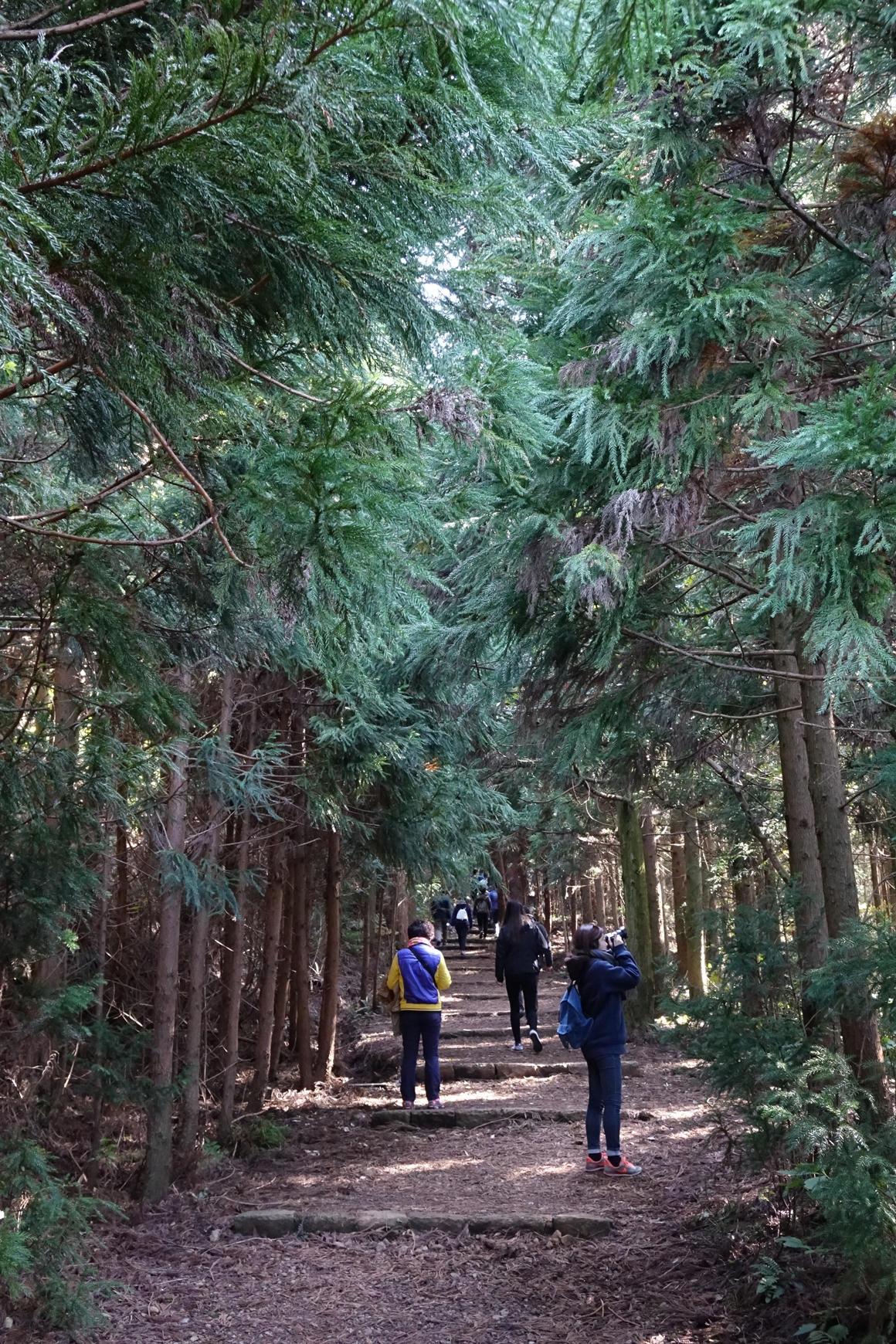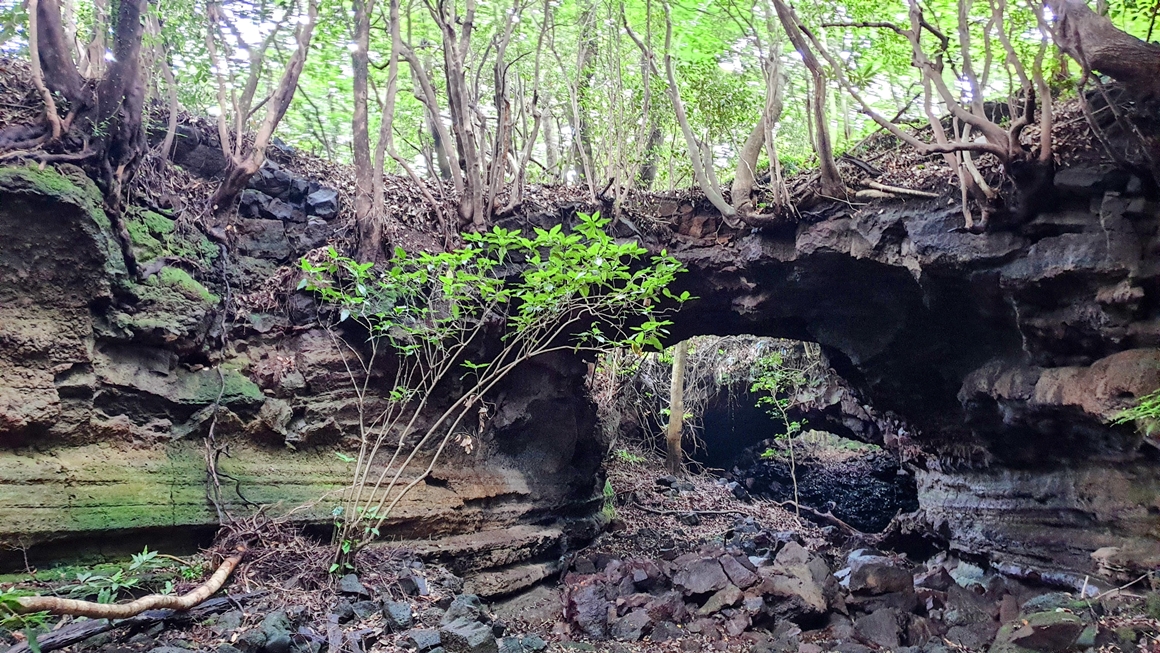 It preserves various geographical and ecological resources and holds Jeju's history and culture with charcoal pit lots showing the old lifestyle, dugouts and army posts from the Japanese colonial era and the archaeological site of April 3 Jeju Uprising. You can visit the World Natural Heritage Center at the entrance of Geomun Oreum Visiting Center without any reservation. It has many things to see, including an exhibition gallery and a 4D theater, and you can find lots of information about how Jeju was created through volcanic activity, its volcanic caves, and various vegetation and natural heritage in Hallasan Mountain.
Enjoy a night with a forest walk in the middle of Jeju city
<Sarabong, Byeoldobong, and Dodubong Peaks>
When you can't spend a whole day in the forest, here is the forest path closest to Jeju downtown where you can enjoy the walk even at night.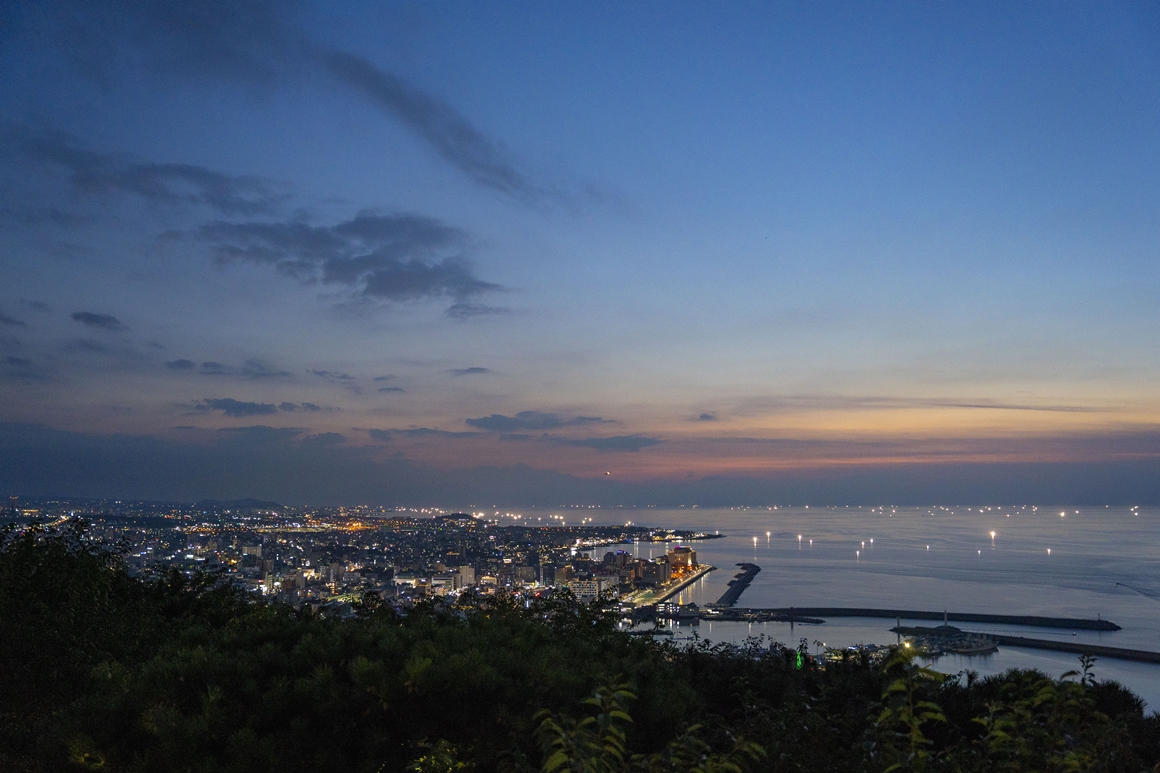 Sarabong Peak is the "Sabong nakjo" Oreum, among the ten most beautiful places in Jeju (Ten Scenic Views of Youngju). Sabong nakjo means the red sunset glow seen at Sarabong Peak. The red sunset glow shining over the sea is truly a source of wonder. You can see the entire Jejuhang Harbor and the downtown at night, and it's a safe spot to visit late at night where local people frequently visit.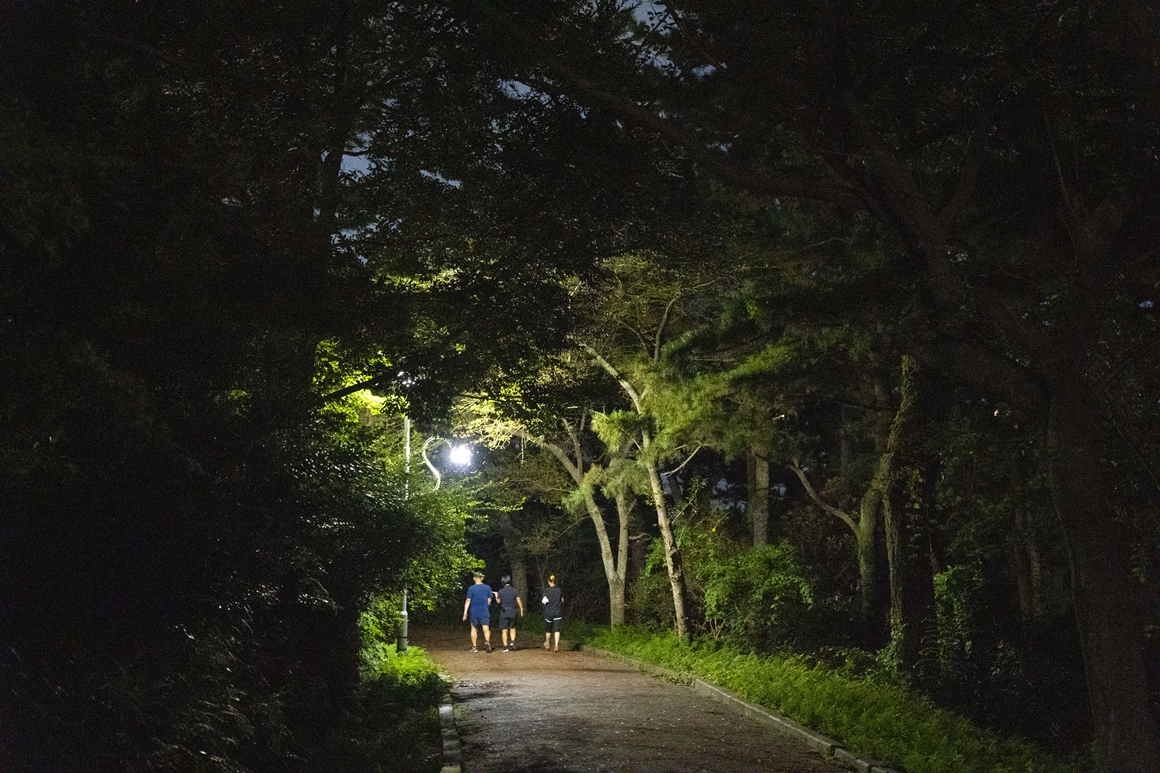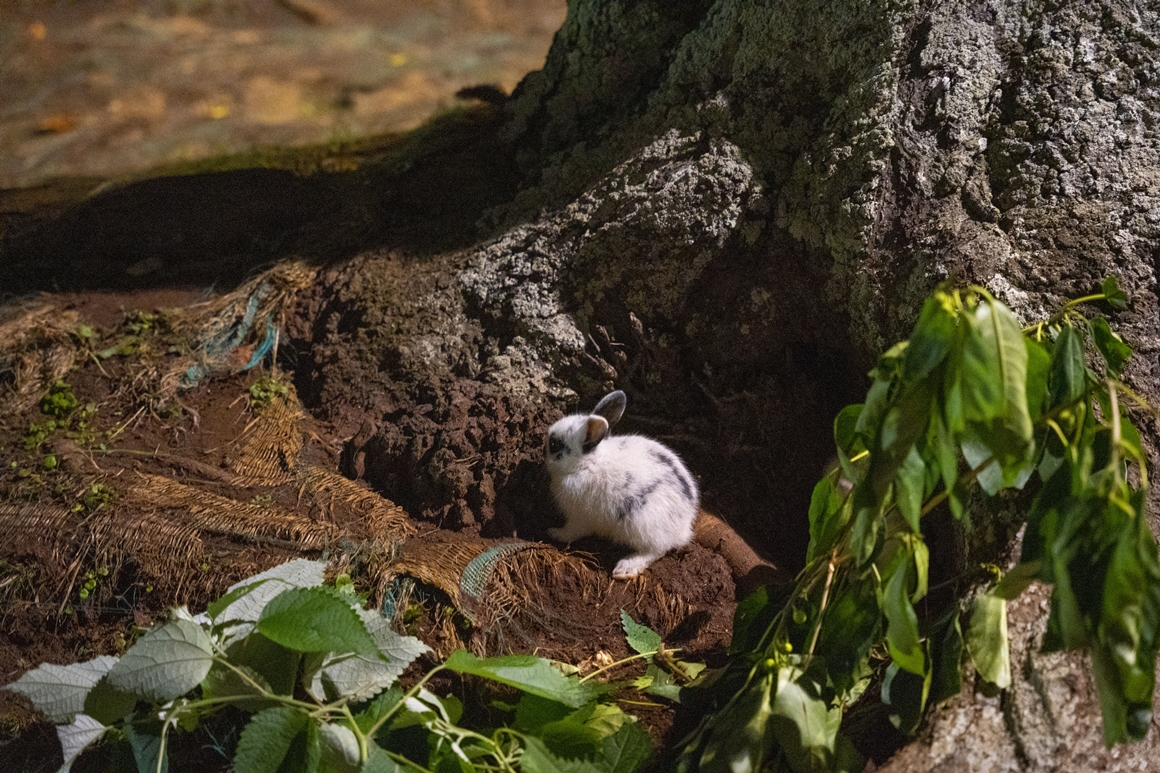 Byeoldobong Peak is a coastal walk right next to the sea with a great view. At night, it gives off its unique charm with the sound of waves making harmony with the beautiful sounds coming from the mountain. Visitors normally park their vehicles in front of the Udang Library and go for a walk. At an altitude of 136 m, it is a great place for quiet contemplation and a walk.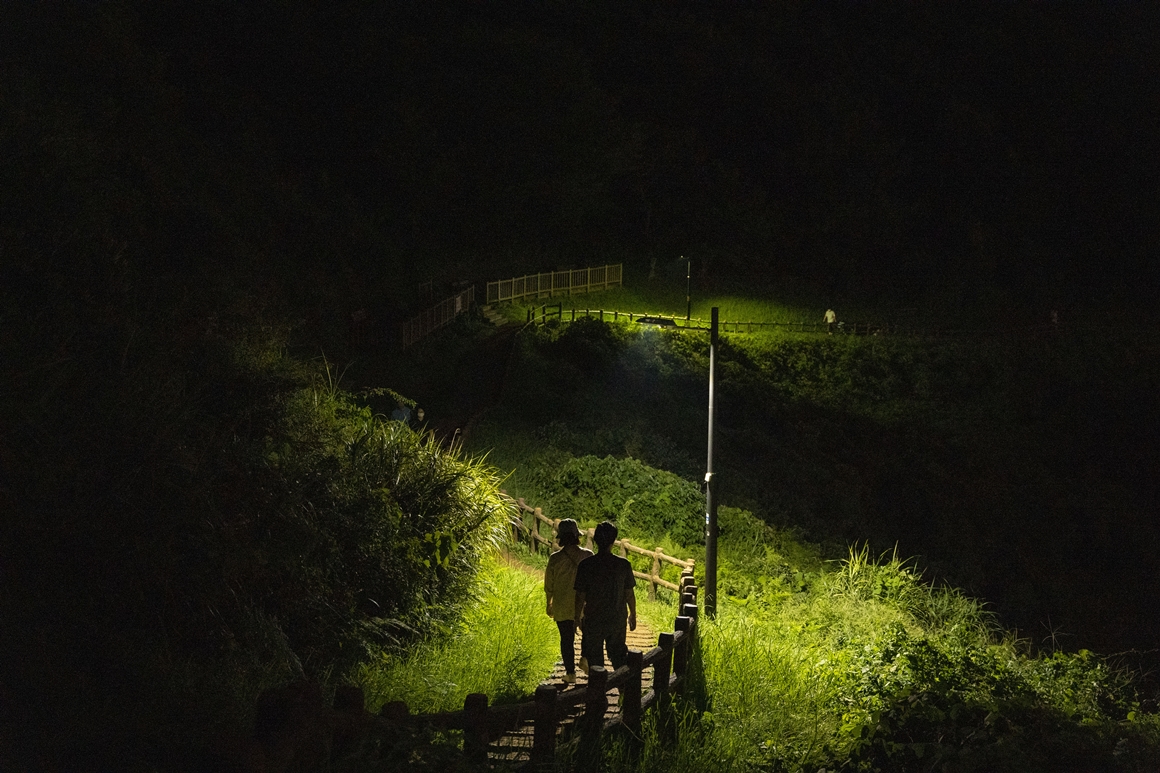 Dodubong Peak is connected to the Rainbow Coastal Road, the closest one to the airport. As a low Oreum, it's a good spot for kids to go, and its wide-open view is great for enjoying the night view. At the top, you can see the airplanes on the runway constantly taking off and landing. It's a famous photo spot for silhouetted pictures against the golden sky and for pictures at the "Kisses Zone," the wood tunnel at the top with an amazing view of sky and sea.
제주 올레 9코스 속 숲길 여행
<Goonsan Oreum and Andeok Valley>
In the fall, there are many sunny days without many clouds, which makes people walk under direct sunlight. But they say it's more dangerous with more exposure to ultraviolet rays because the solar altitude is lower in the fall. Still, you can't miss Olle-gil in the fall. Let's go for a walk to Jeju Olle Course 9 with cool shades and valleys.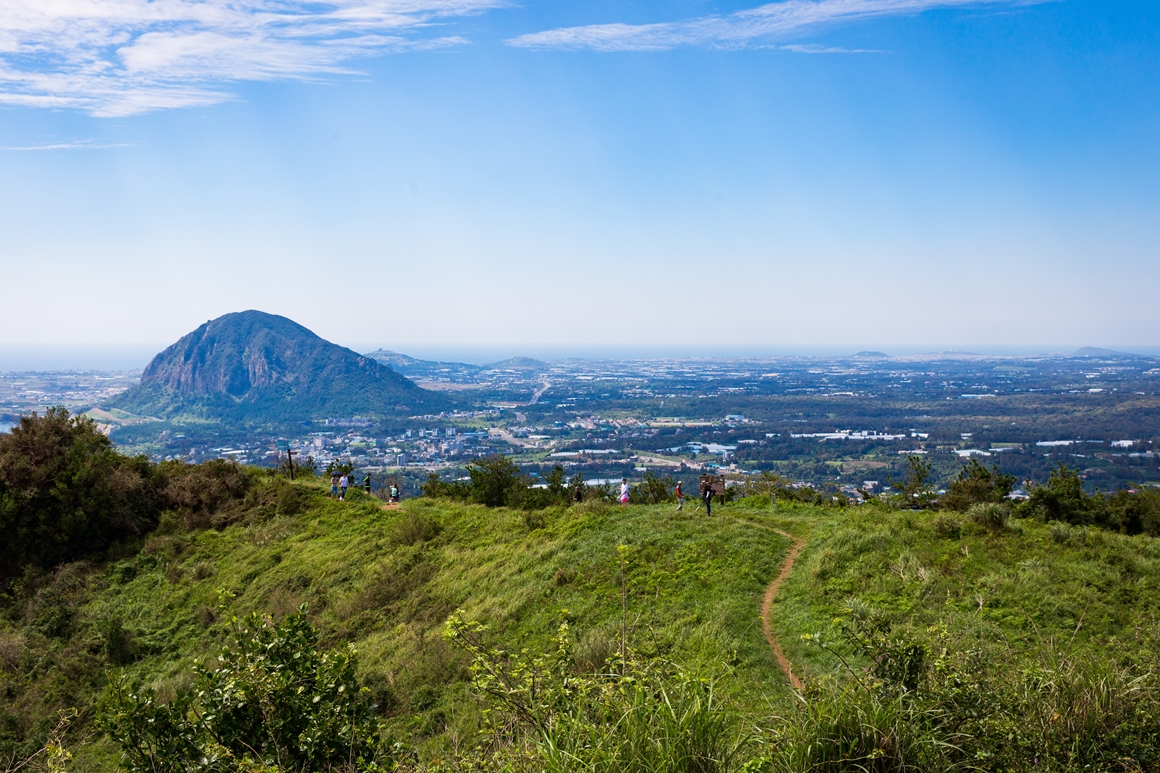 Olle Course 9 is a 11.8 km course from Daepyeong Port to Hwasun Golden Sand Beach, taking 3 to 4 hours to walk. Following the picturesque view of Park Soogijeong and through Daepyeong village, you can reach the entrance of Goonsan Forest. Goonsan Oreum is entirely surrounded by the forest. Reaching the top, the amazing view lies ahead of you like a panorama. It holds Hallasan, Sanbangsan Mountains, the Nandre (wide plain) of Seogwipo, as well as Gapado Island and Marado Island far away, in a single view. The fall breeze and Goonsan Oreum's amazing view will bring peace to your mind.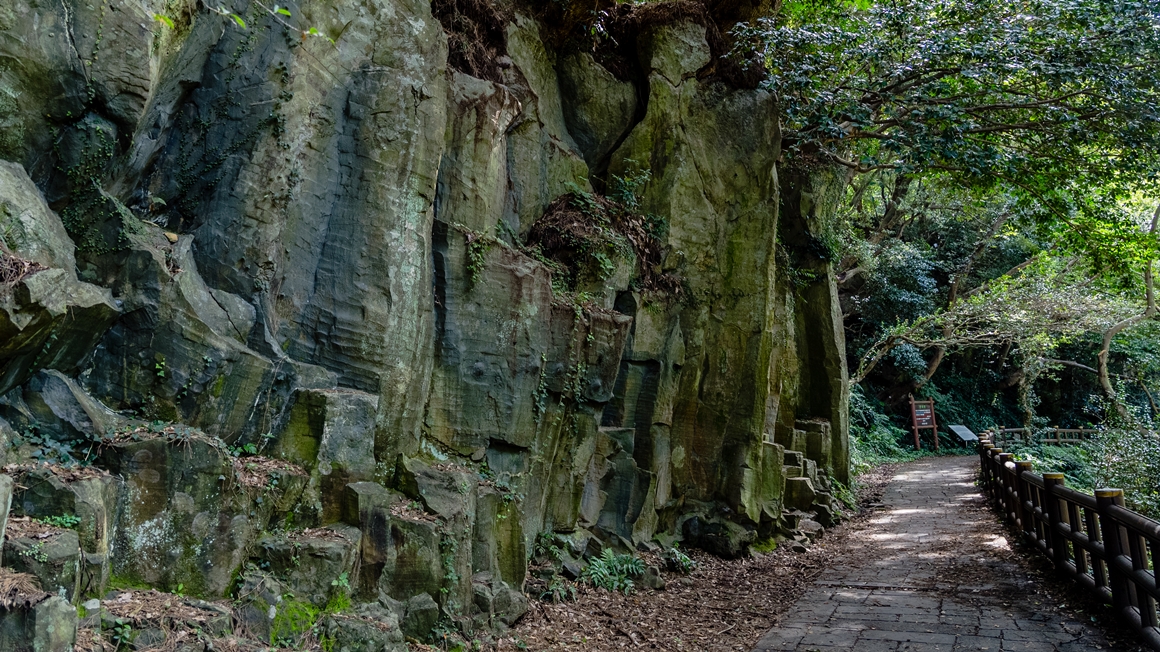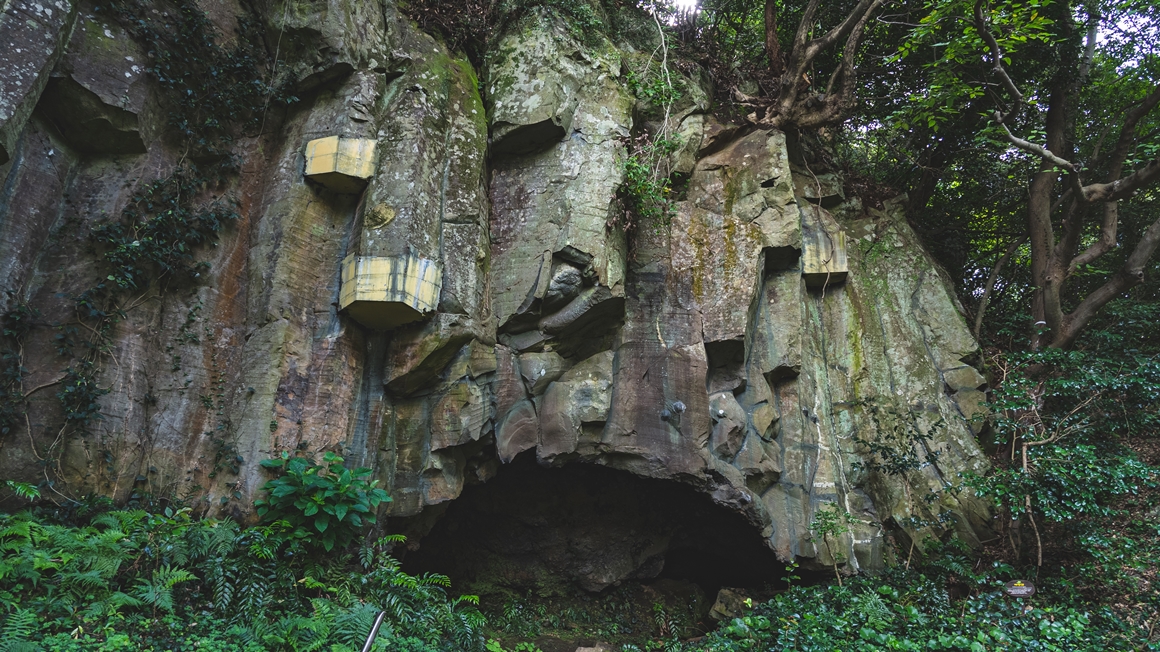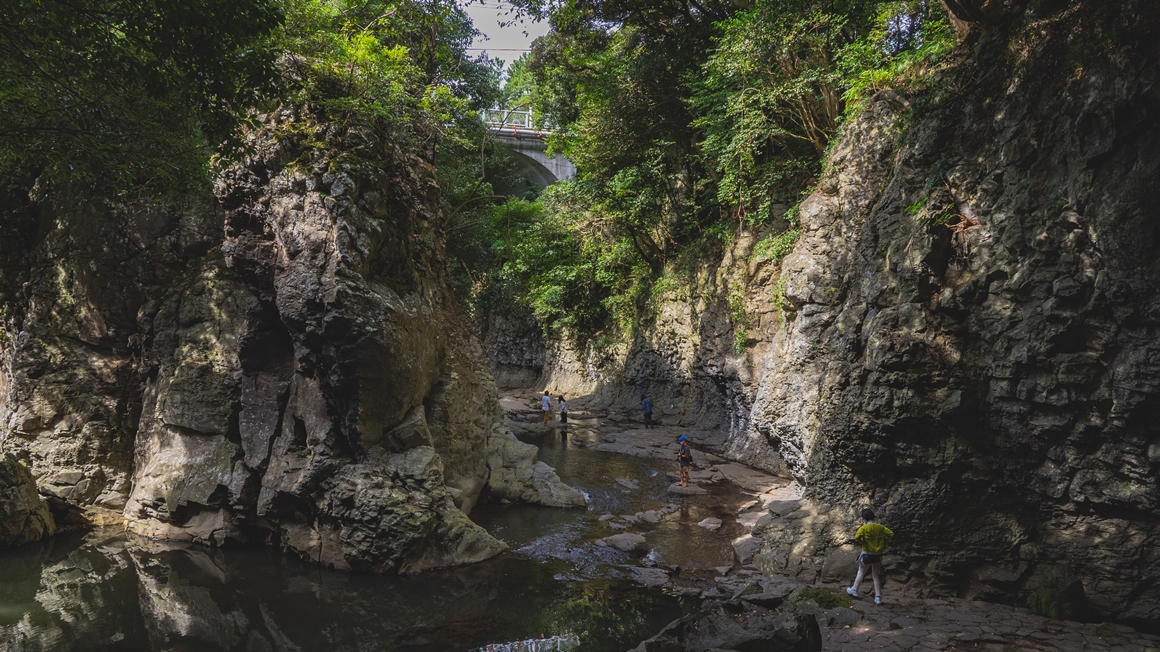 If you keep walking for 2 km more from Goonsan Oreum, you will reach Andeok Valley with its deep and dense forest. The warm-temperate forest surrounding the valley is preserved with Jeju's primal forest and is protected as a natural monument [Andeok Valley Evergreen Forest Area—the natural monument No. 377]. It keeps its green shade even in the winter and has a mysterious mood with the clean water and the strange rock cliffs.
Autumn leaves, indulging in Jeju's Jungsangan
<Hallasan Cheona Valley Forest Path>
Cheona Valley Forest Path is one of the famous touristic spots in autumn when Hallasan Mountain turns red just like the autumn sun. As one of the Hallasan Dulle-gil courses, Cheona Valley Forest Path is from Cheona Catchment area to Borim Farm three-way intersection, 8.7 km in total.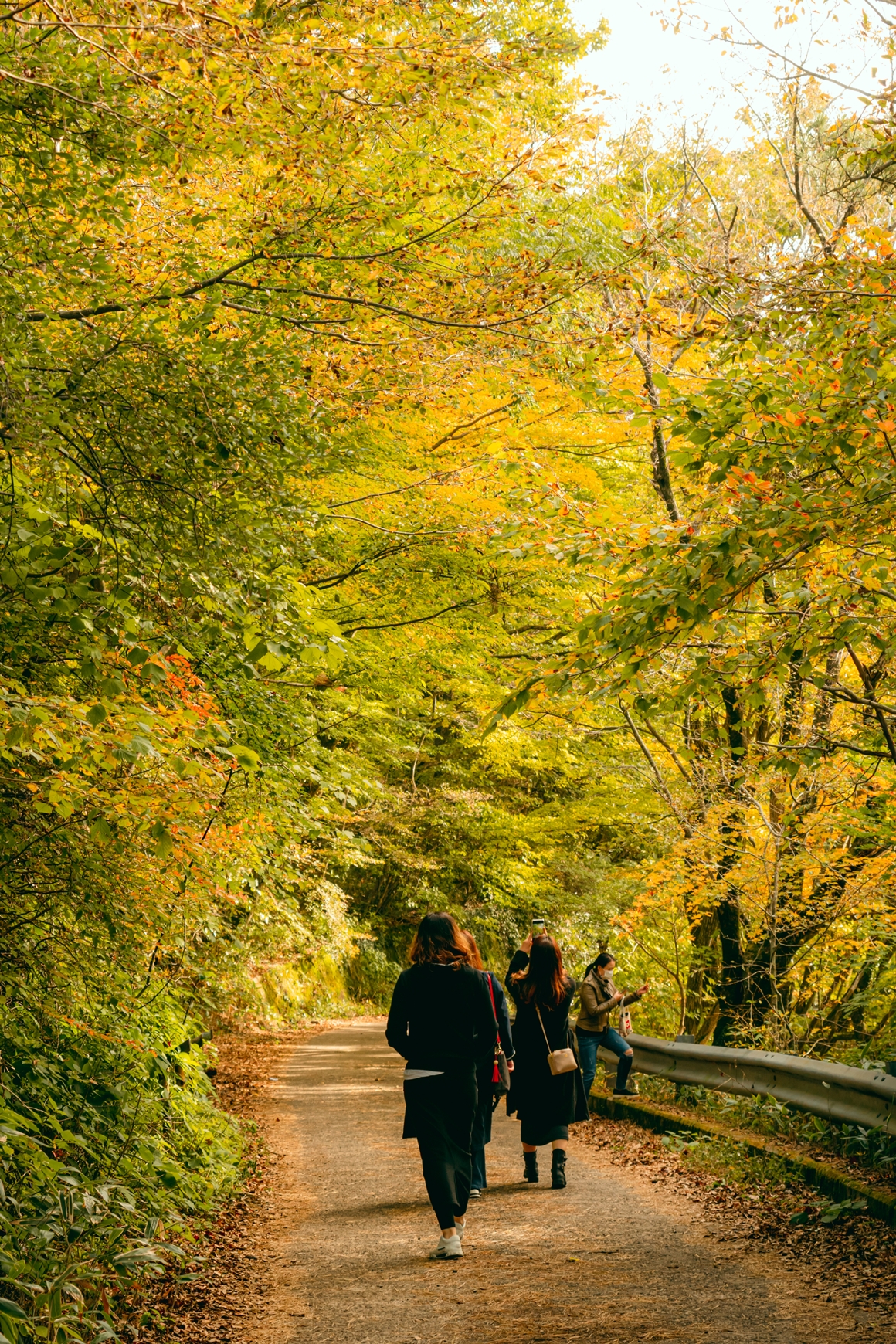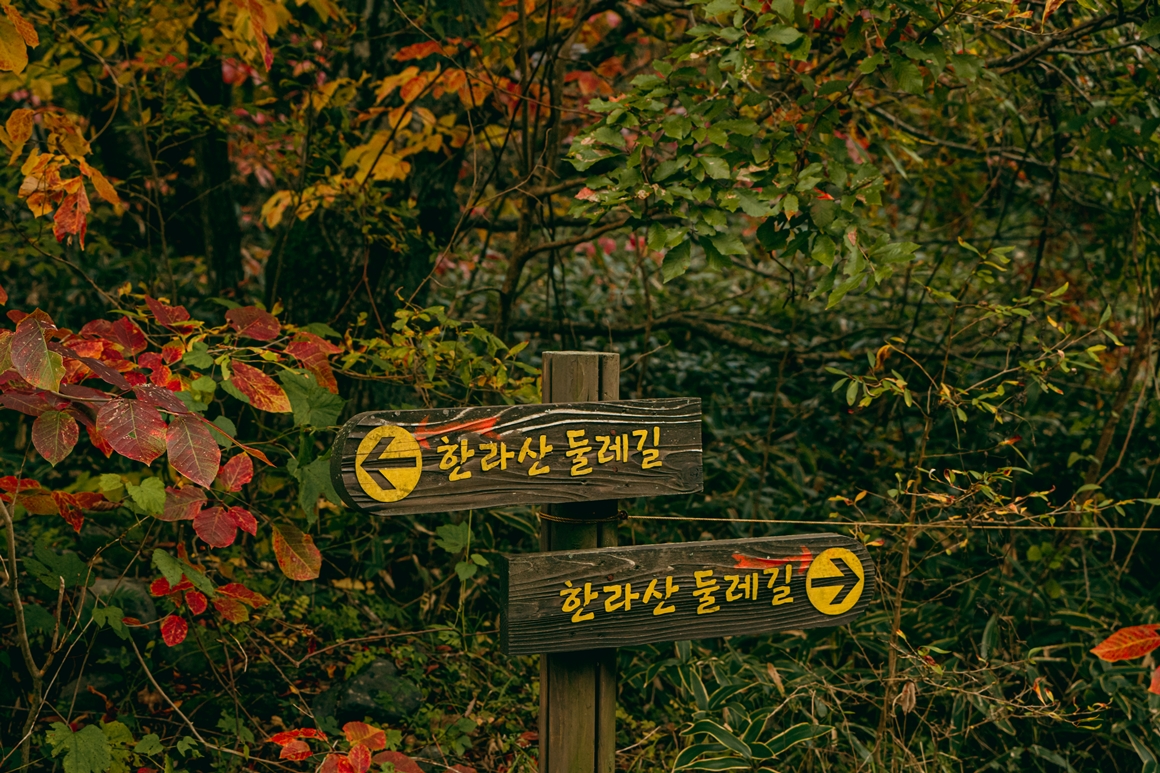 At this time of year, not only the tourists but also the local people go on a walk to enjoy the autumn foliage. Using a car could take a long time due to the heavy traffic, so taking a Road 1100 route bus (the Bus 240 Stop at the entrance of Cheona Forest Path, Hallasan Dulle-gil) is recommended if you plan to finish the course. The path itself is not an easy one, taking more than 3 hours one-way. It's a long way to walk back and forth, so taking a bus is recommended.
*Take a walk from the end of the course to get a bus at the bus stop at the entrance of Yeongsil (Trail).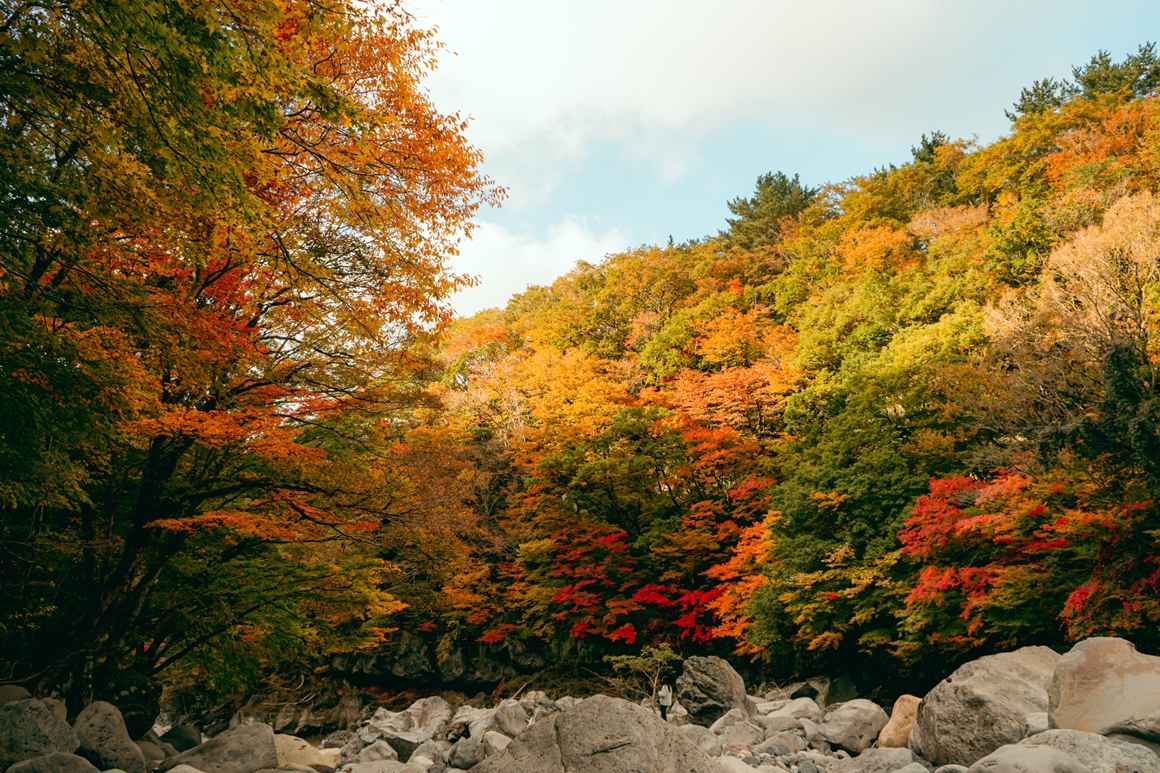 At the beginning of the path, you will start seeing the glimpse of autumn leaf color, and as you keep going further, the red will get richer. You can feel the true beauty of autumn at Cheona Valley, upstream of Musucheon Stream. The autumn leaves of Hallasan Mountain begin in mid-October and reach their peak in early November.
*Since the valley is in the middle of the path, entrance is prohibited for 2 days after the rain.
Enjoy the taste of Jeju's autumn
<Horsemeat and hairtail fish>
As Jeju has lots of grass fields and meadows, people have grazed their horses for a long time. Horse meat is one of the seven delicacies of Jeju and is famous for its high protein and low calories. You can enjoy horse meat in various courses in Jeju, raising many visitors' appetites.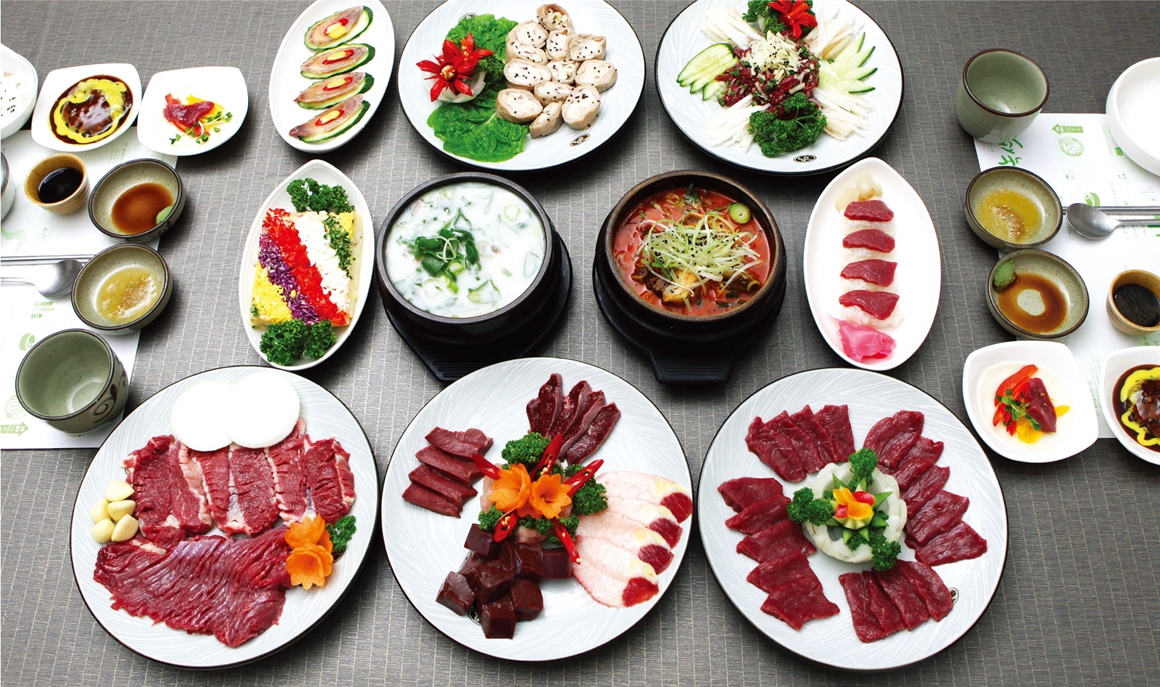 The Jeju-native horse meat is fresh and light, yet has a rich flavor without any smell. Horse meat has high protein and iron content, and is more tender than beef with less fat. It is enjoyed in many ways, including horse meat sashimi, raw horse meat, sushi, bulgogil, galbijjim, roast, Shabu-Shabu, and stew.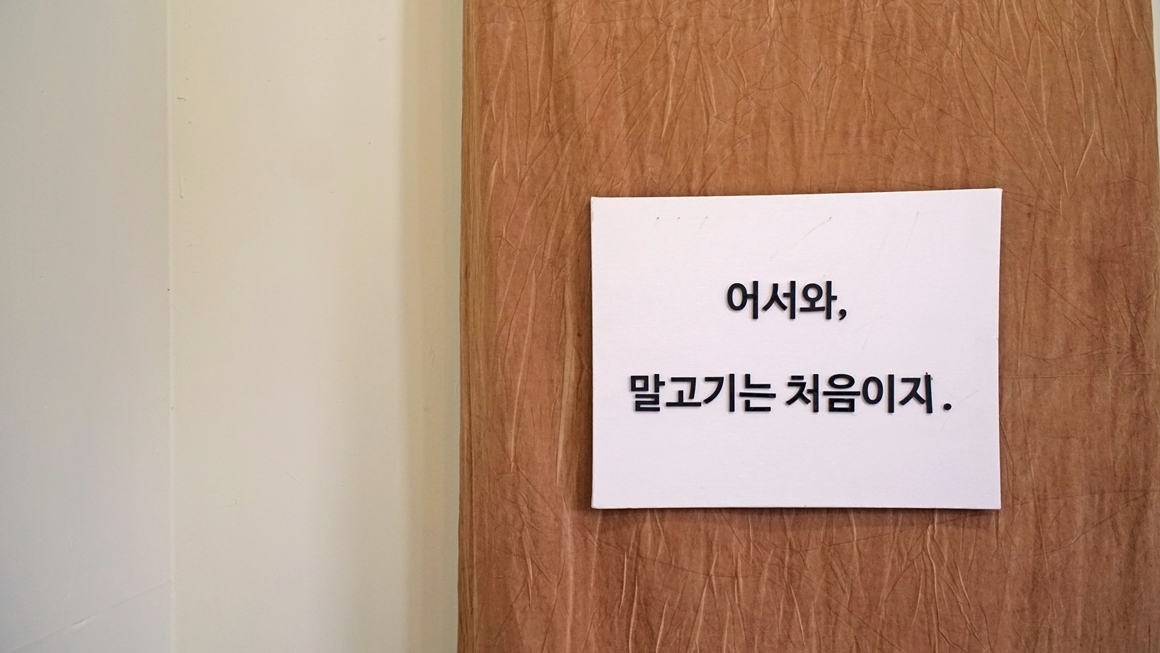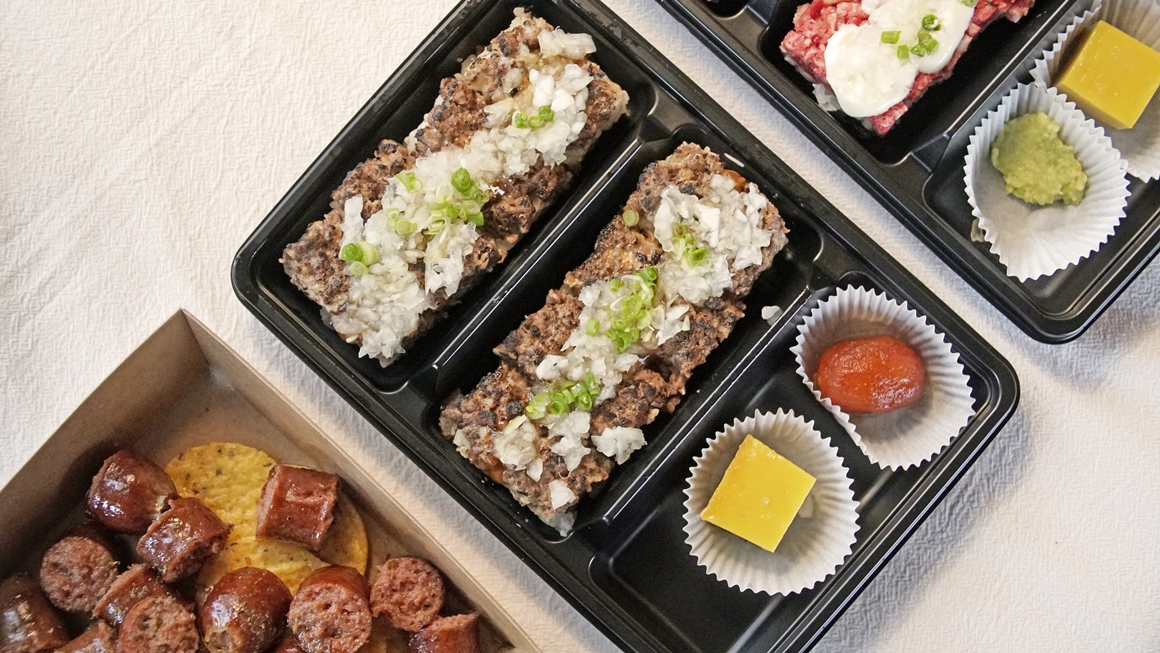 If you are still hesitating, check out Jeju Horse Lab, located in downtown. They recreated horse meat into familiar types of foods, such as sausage and sushi. It's take-out restaurant for you to take the food in a lunchbox and enjoy it on your trip or leisurely at the beach.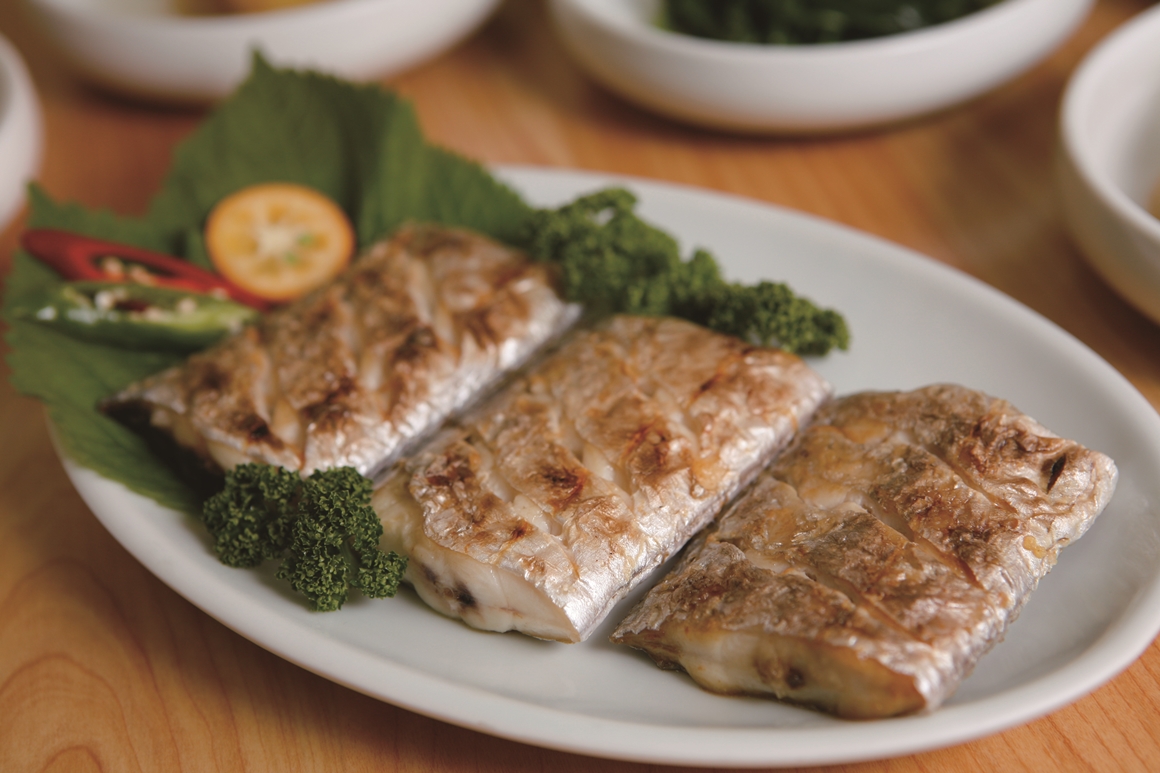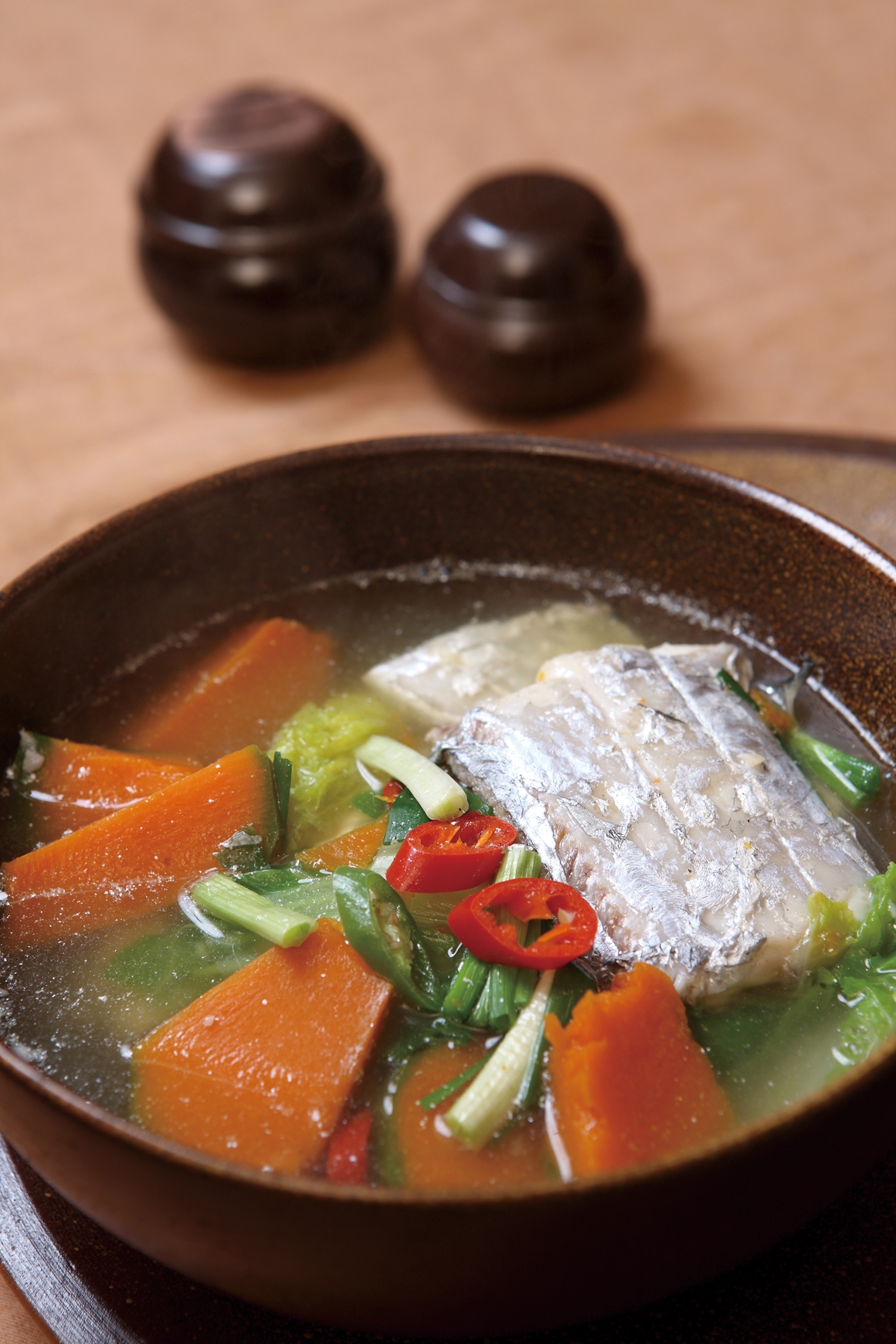 Hairtail fish in the fall preparing for the winter are getting fatter and firmer. So they say hairtails in the fall are tastier than pork belly and more valuable than beef. In Jeju, you can eat fresh-out-of-the-sea hairtails as sashimi, cut into strips, bones and all. Roasted fresh hairtails and hairtail stew made of fresh hairtails only are some of the famous local dishes in Jeju. Hairtail stew boiled with hairfish cuts and sweet pumpkin cuts boasts its light and refreshing taste, just like Jeju's autumn sky.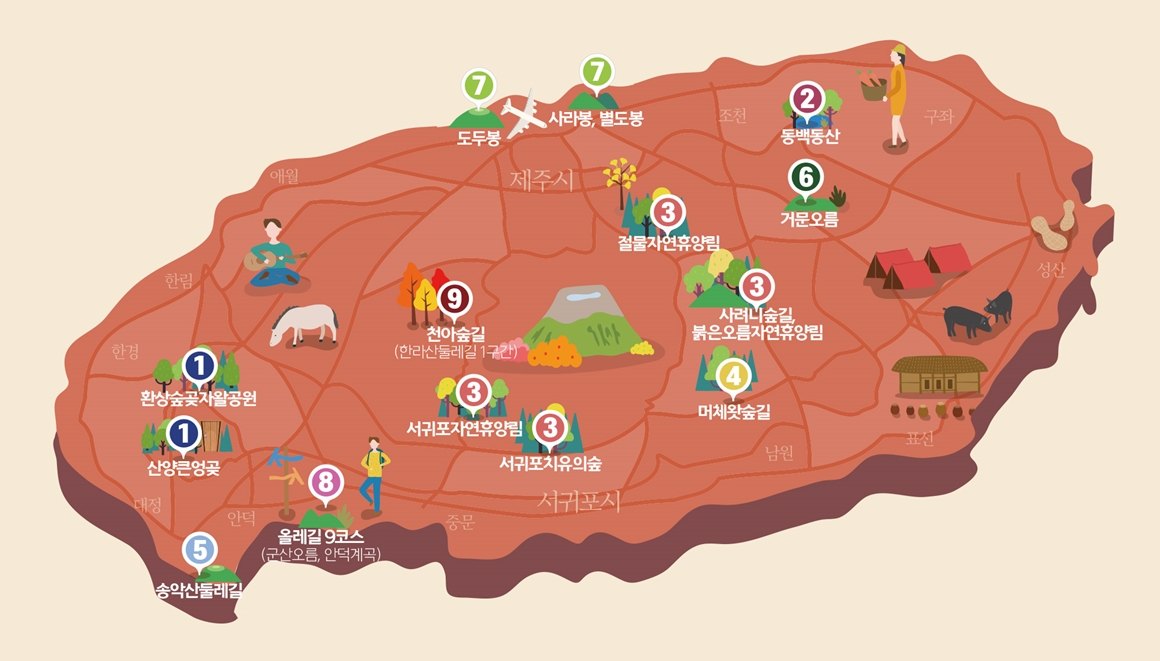 Notice

※ The above information was written on 2022-08-19. Please confirm the information prior to your trip.
※ Unauthorized use of the content above (text, photos and videos) is prohibited and subject to copyright by the Jeju Tourism Organization.