본문
"When a Horse is Born, Send It to Jeju"

Horseback Riding in Uigwi-ri

Jeju is well-known for its horses, and the animals have been a part of Jeju life for centuries. In fact, there's a Korean saying that goes "When a person is born, send them to Seoul. When a horse is born, send it to Jeju." This article will explore Uigwi-ri, a village on the island that is synonymous with horses. You can learn about the animals and why Jeju is so well known for them, as well as experience horseback riding yourself.
Home of Horses on Jeju
Uigwi-ri
Uigwi-ri is a village on the southeast of Jeju. The region has been used to rear horses since the 1500s when a man named Kim Man-il ran a ranch in the area. The ranch was important because Kim offered war horses to the Korean government whenever there was trouble—most notably during the Japanese invasion of Korea in 1592. And, it continued to do so throughout the reign of King Gwanghaegun and further into the Joseon Dynasty. This was despite there being other government-run ranches the kings could get horses from. To honor this history, the entire village is now a celebration of horses. Central to this is the Heonma Gongshin Kim Man-il Memorial Hall, where you can learn all about the area and the story of Kim Man-il. The other major attraction is the Otgwi Horse Theme Town, where you can experience horse riding for yourself.
Learn about the History of Uigwi-ri
Heonma Gongshin Kim Man-il Memorial Hall
The Heonma Gongshin Kim Man-il Memorial Hall is a venue that tells the story of both Kim Man-il and the history of Uigwi-ri. Here you can learn about the area's history through various displays, videos, and images. There's even an indoor experience center with a mechanical horse you can ride to practice horseback riding. Visitors can enter the hall and view the exhibits for free. While the Uigwi-ri ranch is certainly different now to how it was in Kim Man-il's time, there are still signs of its long traditions. Keep an eye out for the stone walls that line the area. These are similar to the stone walls that Jeju is known for but they have a slightly different purpose. Called jat-seong, they are used to mark the grazing boundaries of horses and prevent both horses and cows from moving to other areas. You'll also find a spring that doesn't dry out at any time of the year. As the only source of freshwater on the ranch, it has been essential to its success over the years.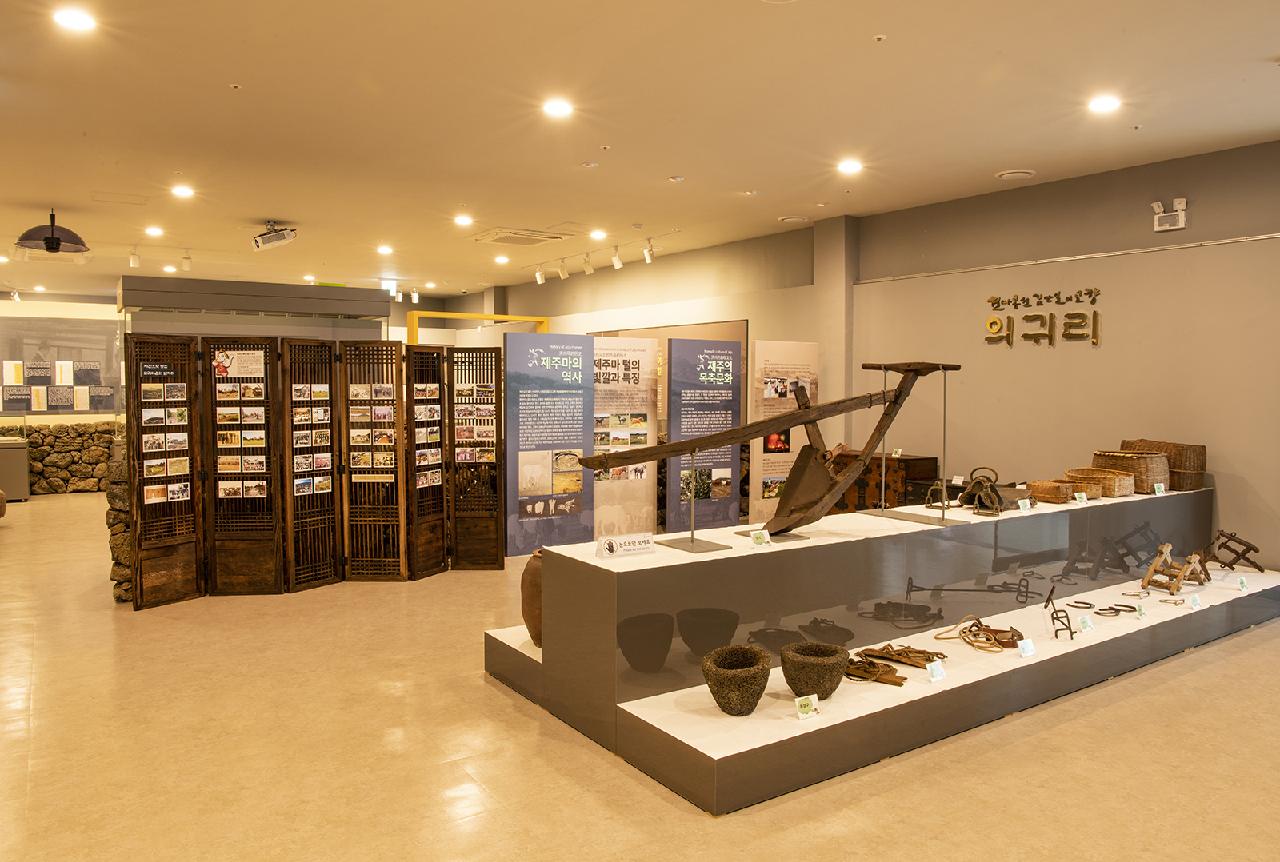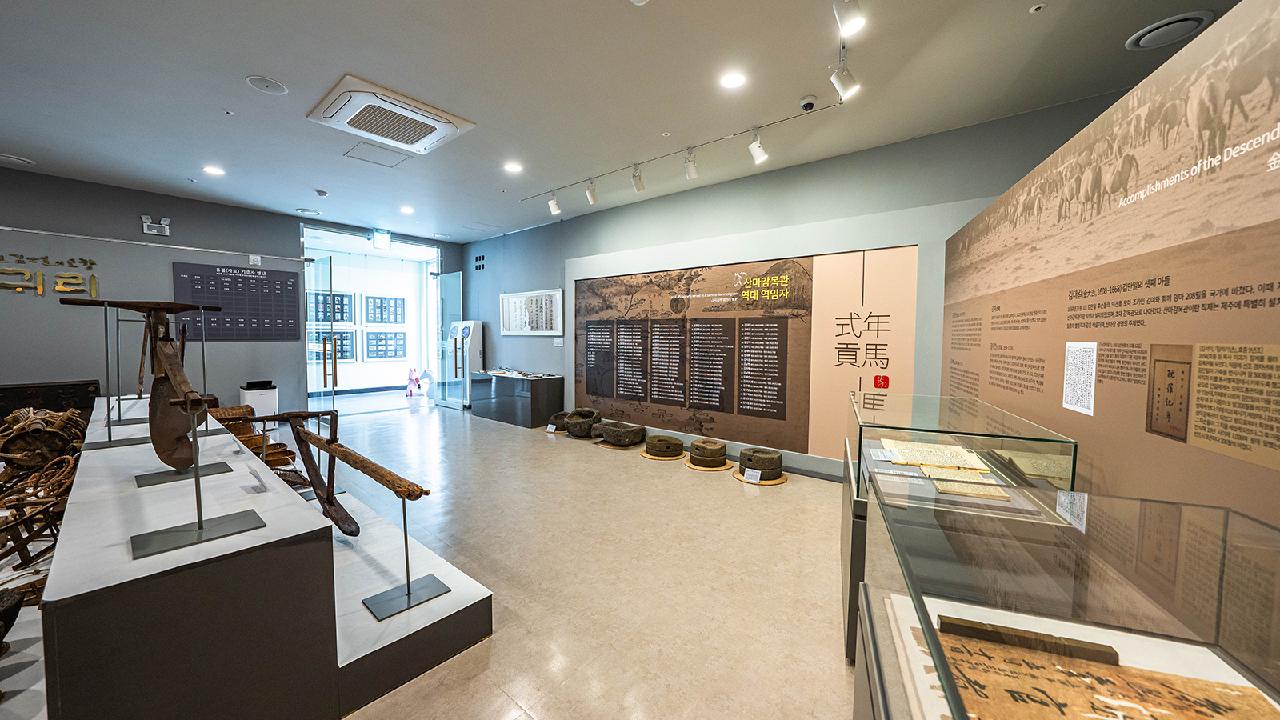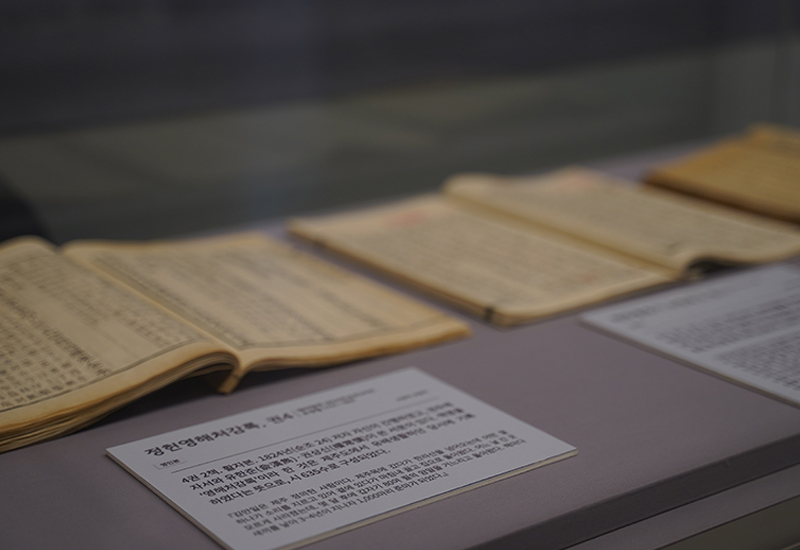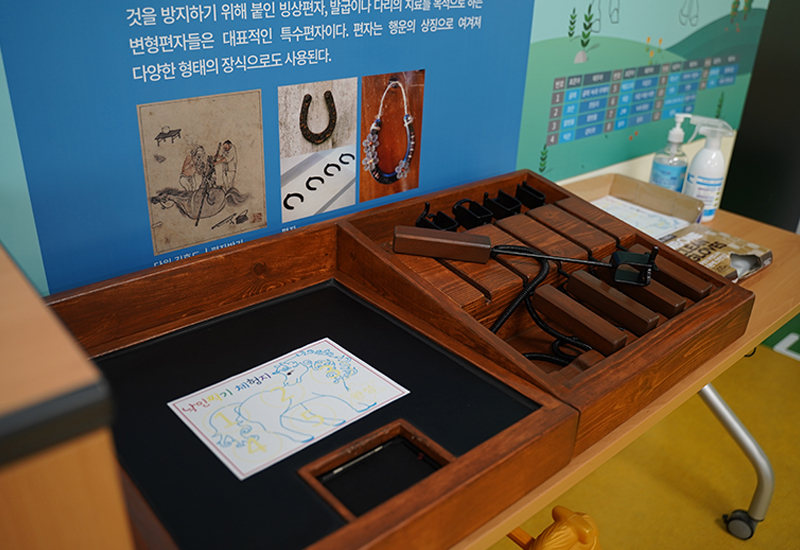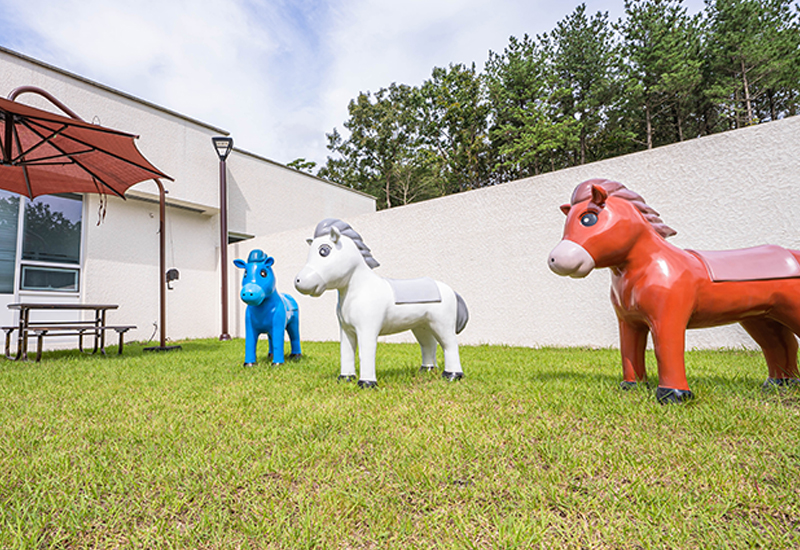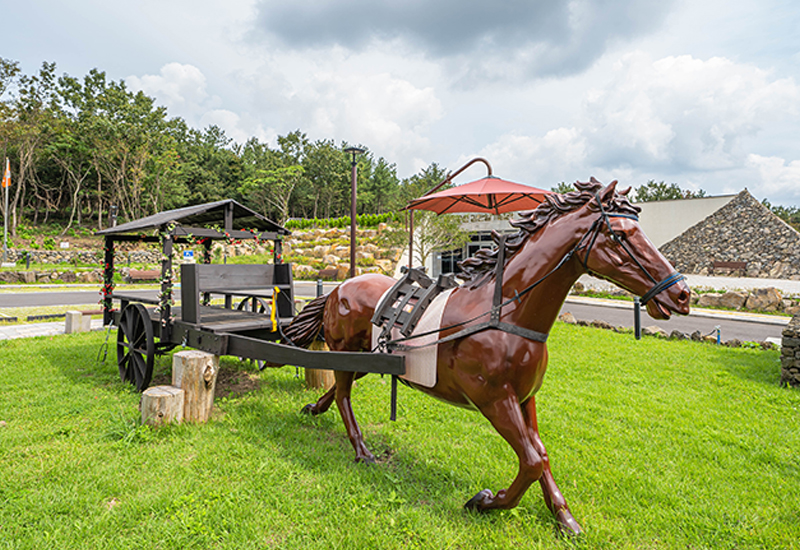 Address: 919 Seoseong-ro, Namwon-eup, Seogwipo-si, Jeju-do
Contact: 064-805-9801
Business Hours: 9 a.m. until 6 p.m. (Closed on Monday)
Website: http://kimmanil.com/
Experience Horseback Riding on Jeju
Horseback Riding Programs at the Otgwi Horse Theme Town
If you visit Uigwi-ri, you can try out horseback riding at the Otgwi Horse Theme Town. There are three programs available that are suitable for tourists and beginners. If you decide to make space for horseback riding on your trip to Jeju, make sure you make a reservation in advance. You can do so via the contact details below. This will ensure that you are able to experience horse riding at the time you want. The first is a ten-minute experience program that provides the opportunity for a quick ride when you're short on time. There's also a 45-minute program that will teach you horseback riding basics and then take you on a trek through the countryside. The final program is 90-minutes long and includes 45 minutes of education plus a 45-minute trek. The guide will accompany you on these programs, so even those who have never ridden a horse before can do so confidently.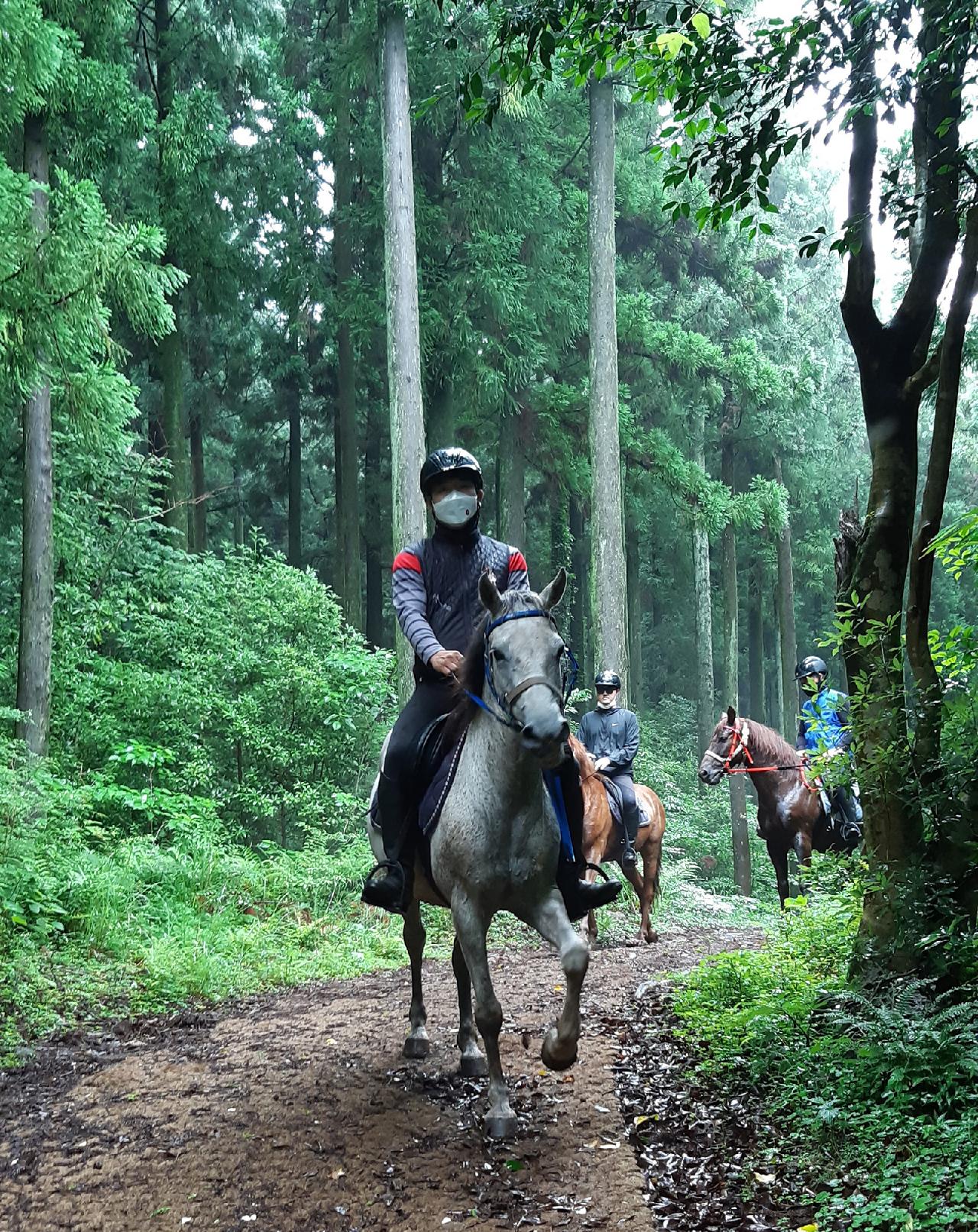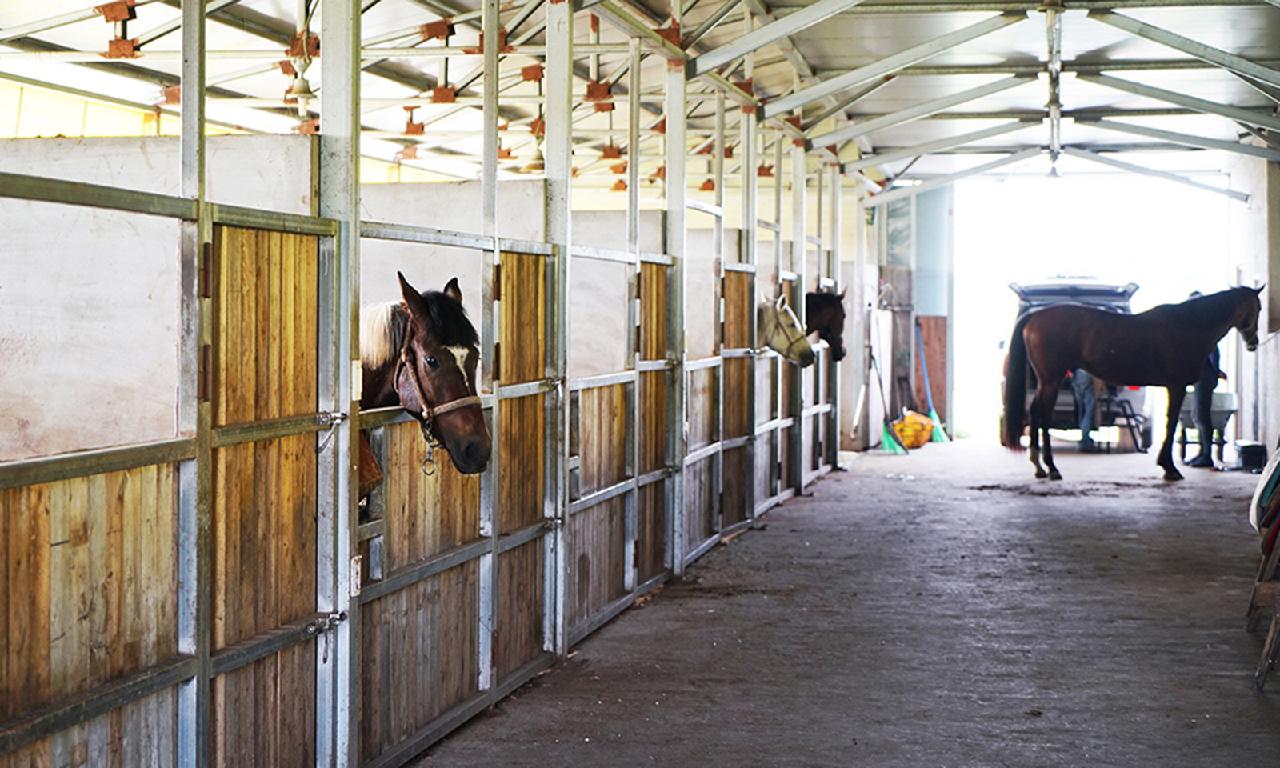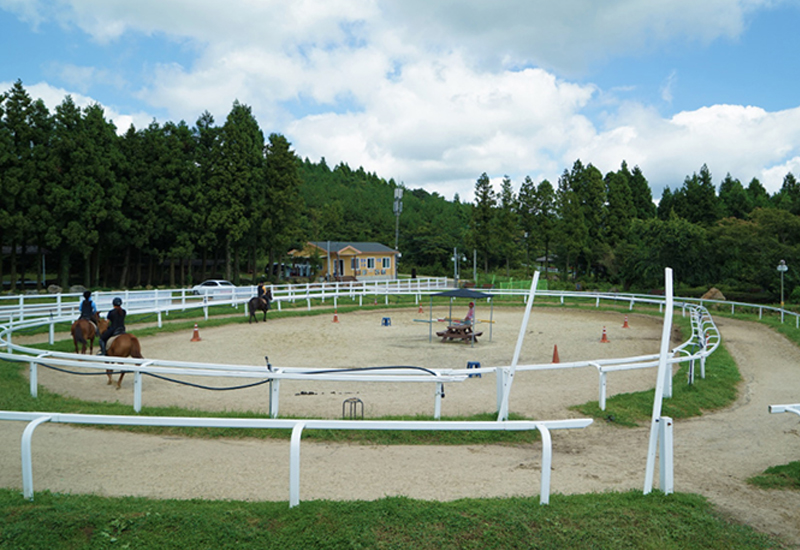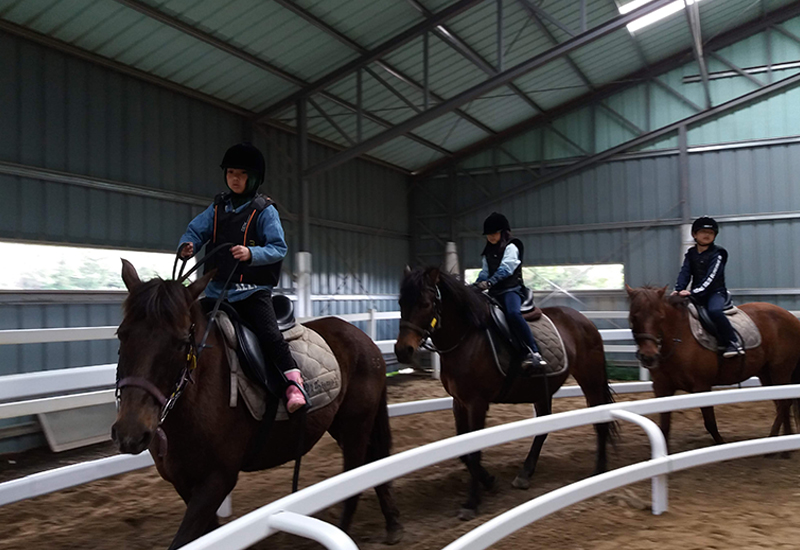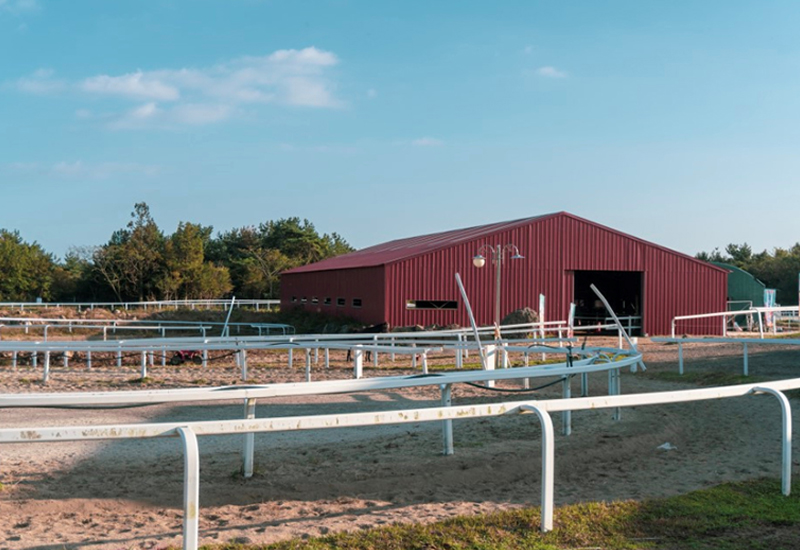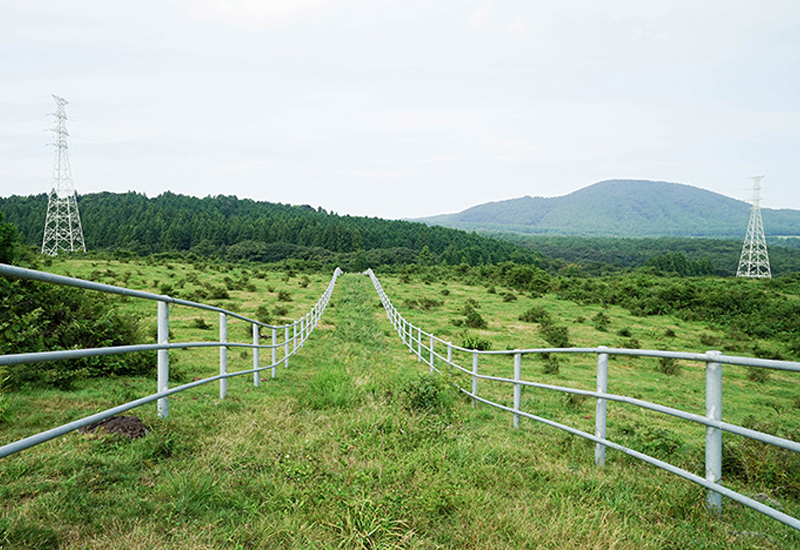 Address: 955-17 Seoseong-ro, Namwon-eup, Seogwipo-si, Jeju-do
Contact: 070-4233-9777
Business Hours: 9 a.m. until 5 p.m.
10-minute test ride: KRW 20,000 (Reservation required)
45-minute program: KRW 60,000
90-minute program: KRW 80,000 for groups of two and up / KRW 100,000 for solo riders
Website: https://otgwima.modoo.at/
Find Out More: https://www.visitjeju.net/u/6iS
Notice

※ The above information was written on 2021-11-12. Please confirm the information prior to your trip.
※ Unauthorized use of the content above (text, photos and videos) is prohibited and subject to copyright by the Jeju Tourism Organization.