본문
Gravity-Powered Thrills

High-Speed Racing at 9.81 Park

9.81 Park is one of the hottest attractions for adrenaline seekers on Jeju. The gravity racing track—situated in the countryside on the west of Jeju—lets drivers race at speeds of up to 60km per hour. And once you finish racing, there are plenty of other activities to do inside the park. Here's all you need to know.
No Engine, Max Adrenaline
What is Gravity Racing?
Gravity racing is a type of kart racing powered by the energy of going downhill. Drivers have brakes and a steering wheel—just like a regular car—but no engine. But not having an internal source of power doesn't stop these karts from going fast. The quickest ones at Jeju 5.81 Park can reach speeds of 60km per hour and even beginner karts can reach 40km per hour.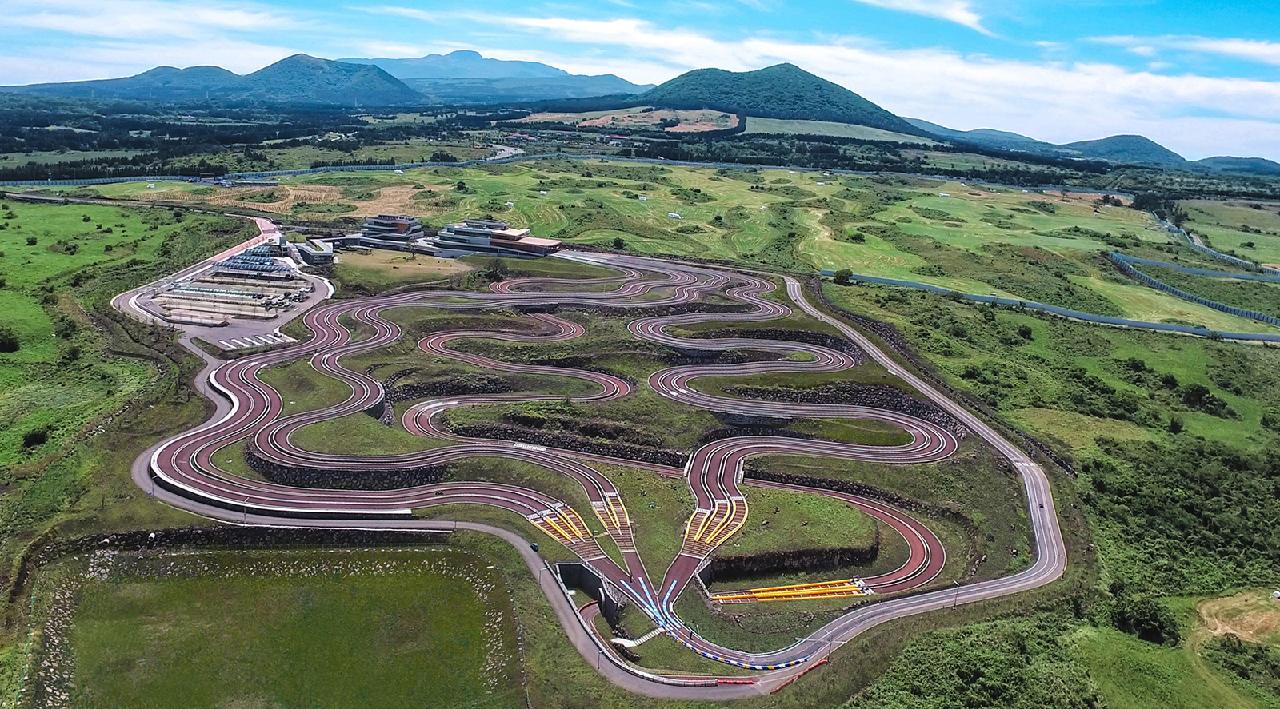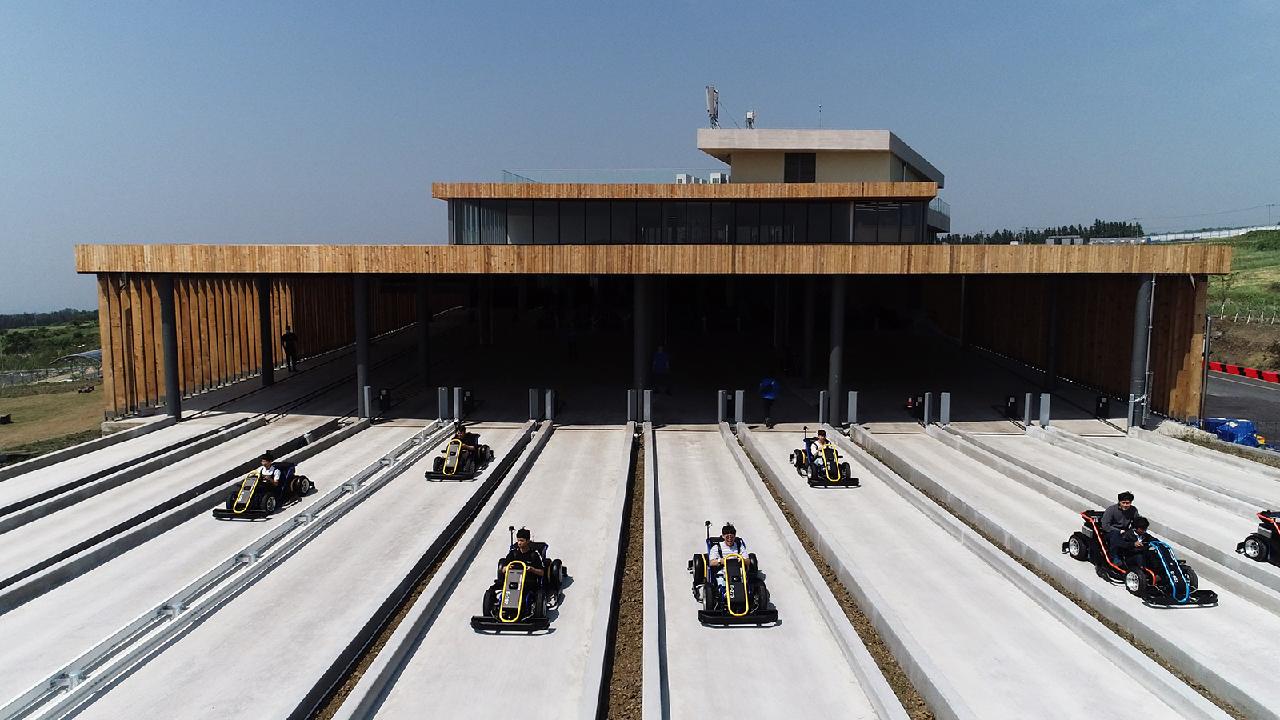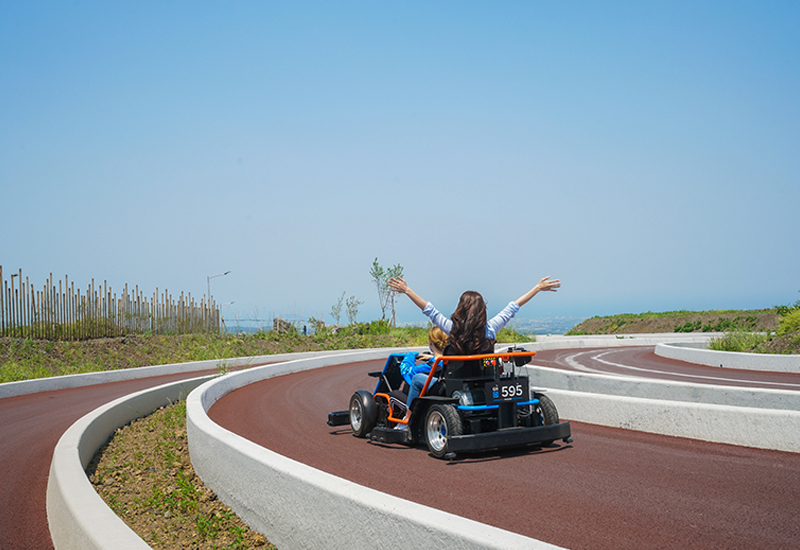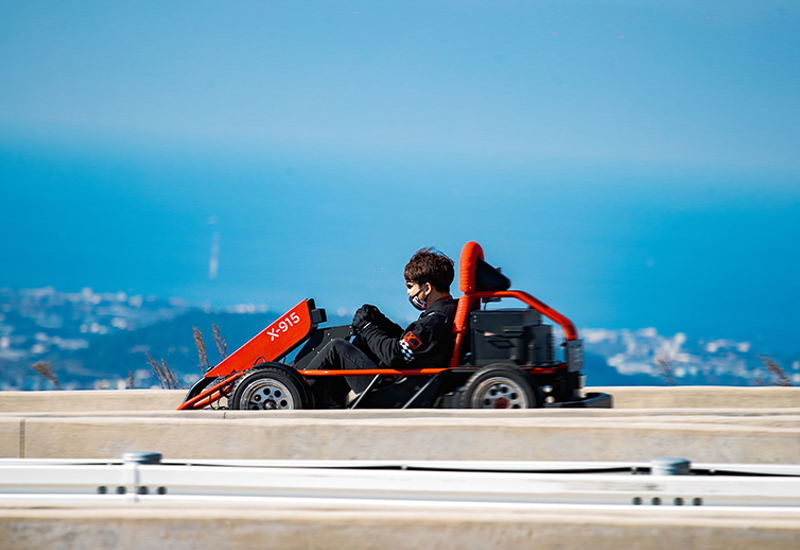 Pick Your Vehicle
The Three Types of Gravity Karts
You can choose from three different types of karts at 9.81 Park. Each is suitable for a specific type of rider and track. There is something for everyone, from families with kids to experienced riders. Just sign up, choose your kart, and then start racing. Here is an introduction to each vehicle.
For Those New to the Sport
GR-E Single Seater Kart
The GR-E is a single-seater vehicle for people new to gravity racing or those with minimal experience. The car has stable handling and is easy to control, making it safe for beginners. It's no slouch, though. The vehicle can reach speeds of up to 40km per hour. And its low frame—the driver sits just 5cm off the tarmac—means it feels very fast. The GR-E is suitable for use on courses one and two. Riders must be aged 14 or over and between 150cm and 190cm tall.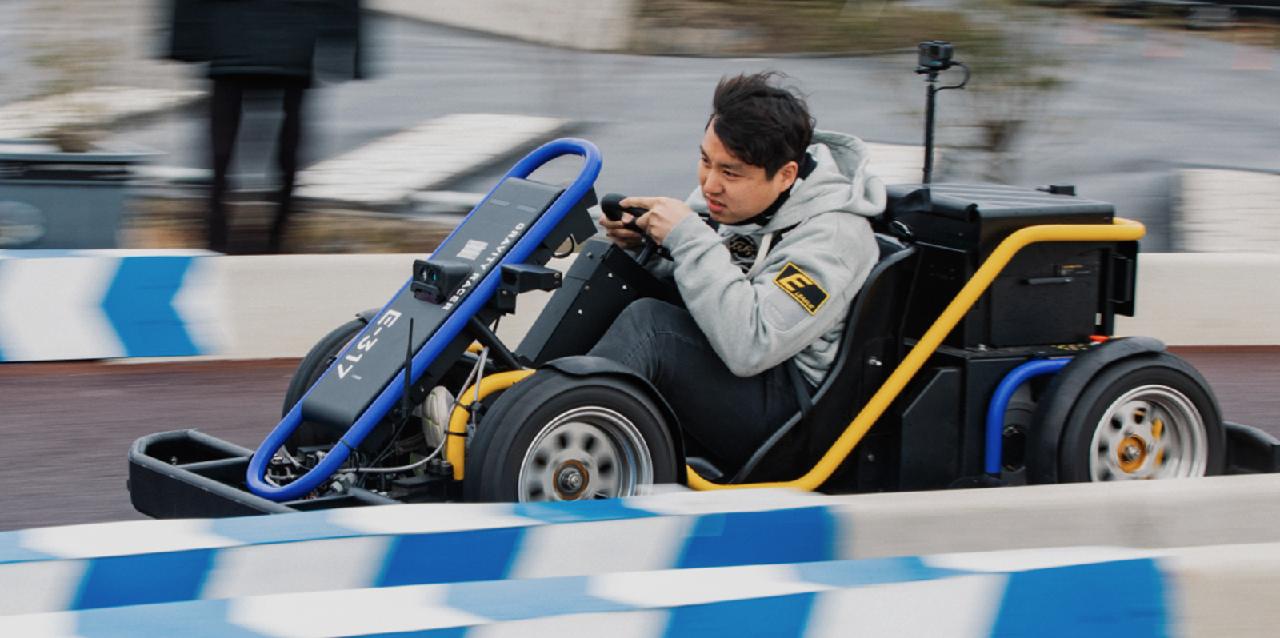 For Couples and Kids
GR-D Two-Seater Kart
The GR-D is a two-seater vehicle suitable for couples or parents with a child. It allows people to share the ride and helps those unable to drive experience the thrill of gravity racing. It's also a chance for younger children who cannot drive on their own to take the wheel with an adult in the back. The back seat is slightly higher than the one in the front, so passengers can enjoy the view. These vehicles are suitable for use on course one, which is the track for beginners. The driver must be aged 14 or older and between 150cm and 190cm tall. The passenger must be at least 100cm tall. Children aged between 11 and 14 are also allowed to drive the junior GR-D kart as long as they are over 140cm tall and have an adult passenger with them.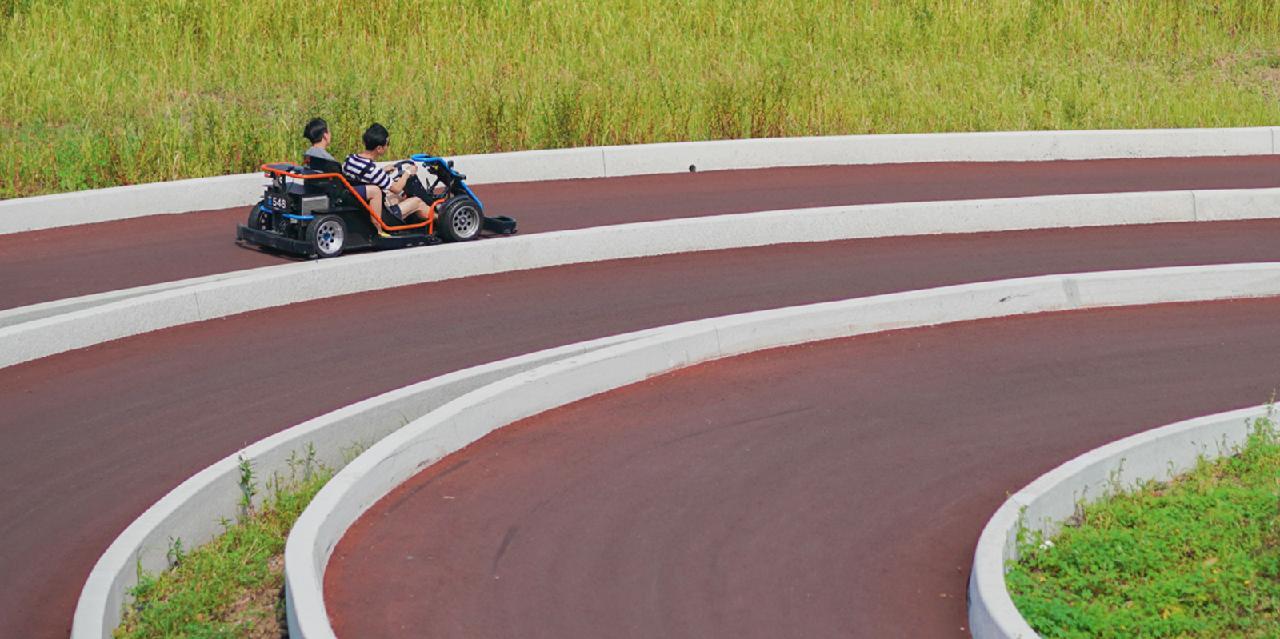 The Fastest Choice
GR-X Expert Kart
The GR-X is the fastest kart available. The seat is tilted back 30 degrees, giving it an advanced driving position like an actual race car. This keeps the kart's center of gravity low and makes it as aerodynamic as possible—essential for building up speed while going downhill. The kart's steering is lightweight and precise, which allows drivers to take corners at speed. It also has an engine booster that offers two seconds of engine power to help drivers increase their speeds. The car's advanced features mean it can reach speeds of up to 60km per hour on the park's course X. But, only drivers with a Master License can use these vehicles. To get the license, you must complete a race in any kind of vehicle and then complete course E/2 with a lap time of under 1 minute 25 seconds and reach a speed of 40km per hour. Drivers must also be 18 years old or over and between 150cm and 190cm tall.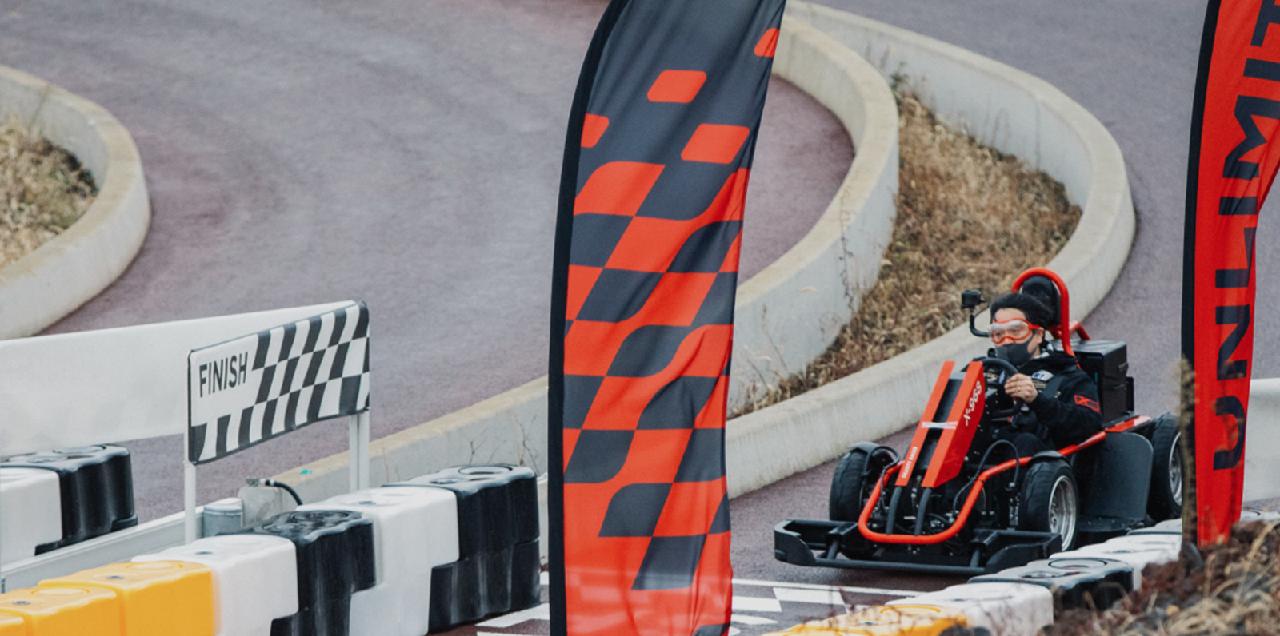 Check Your Times and Compete with Others
The 9.81 Park App
The 9.81 Park app is central to the park's experience. You can download it onto any Android or iOS smartphone and register in English or Korean. After a race, you'll see your times and scores so you can compare them with your friends and other racers. You can also use the app to collect achievement badges for hitting goals like reaching a specific speed. The app is mostly in Korean, but limited English support makes it possible to see rankings and badges.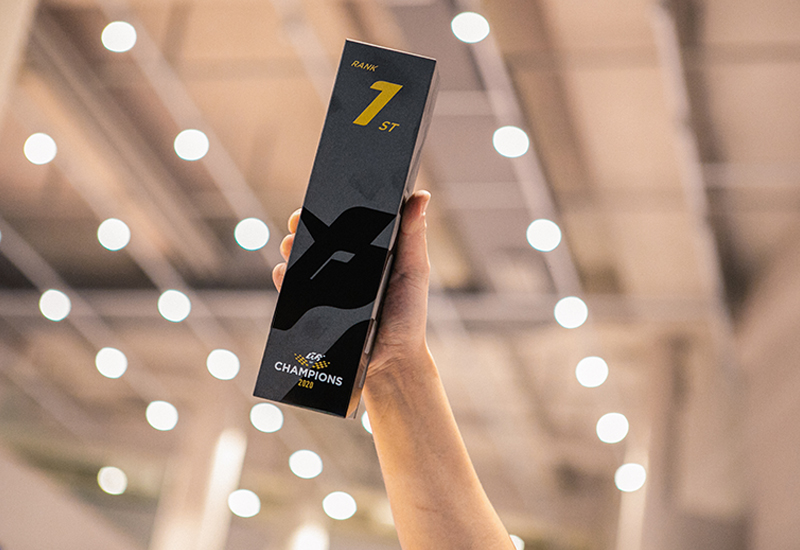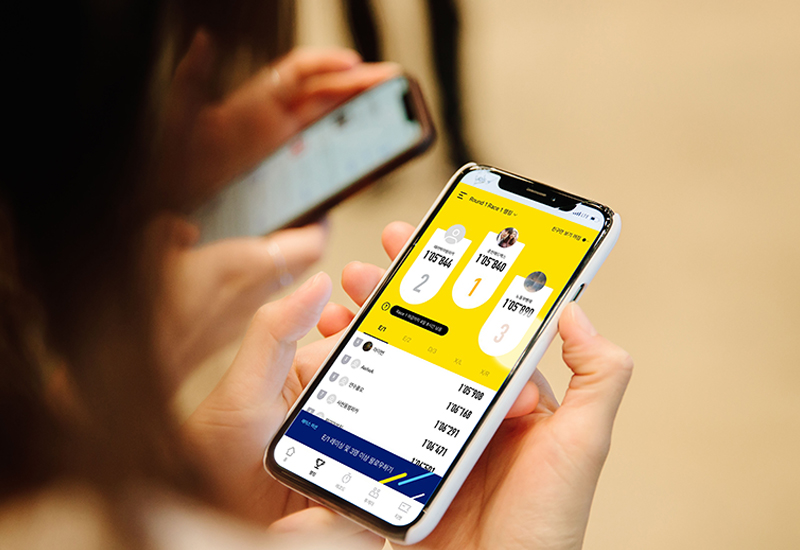 More than Gravity Racing
What Else Can You Do at 9.81 Park?
There is plenty to do at 9.81 Park, even once you've had your racing fill. Arena is a laser tag game, the first of its kind on Jeju. Pick up your gun and battle with other participants by shooting them with an infrared beam. At the end of the battle, you can see how you matched up compared to other players, including how many times you were shot and how many hits you made.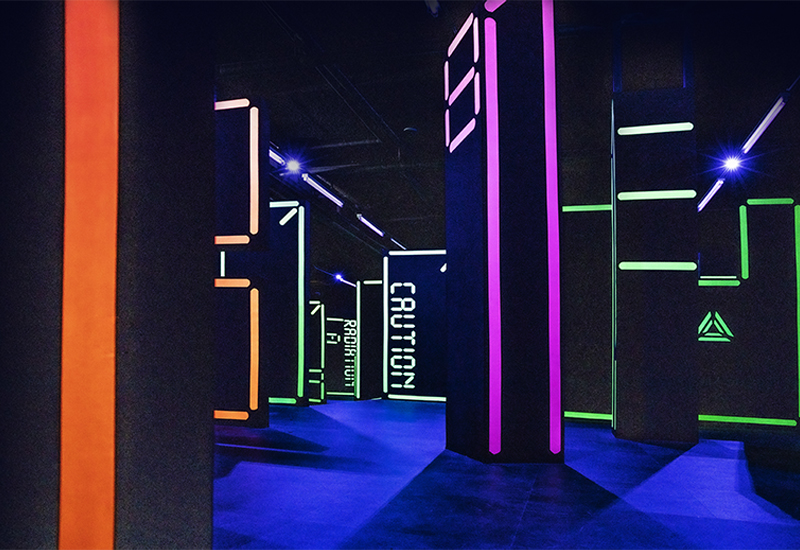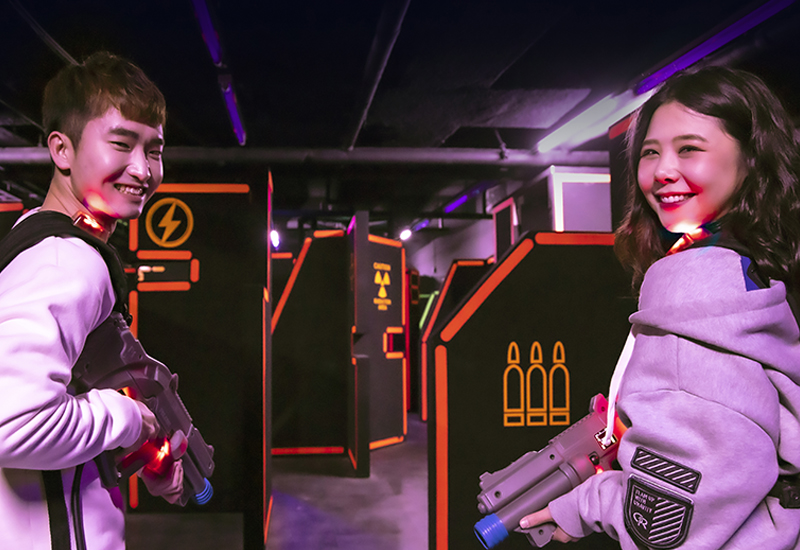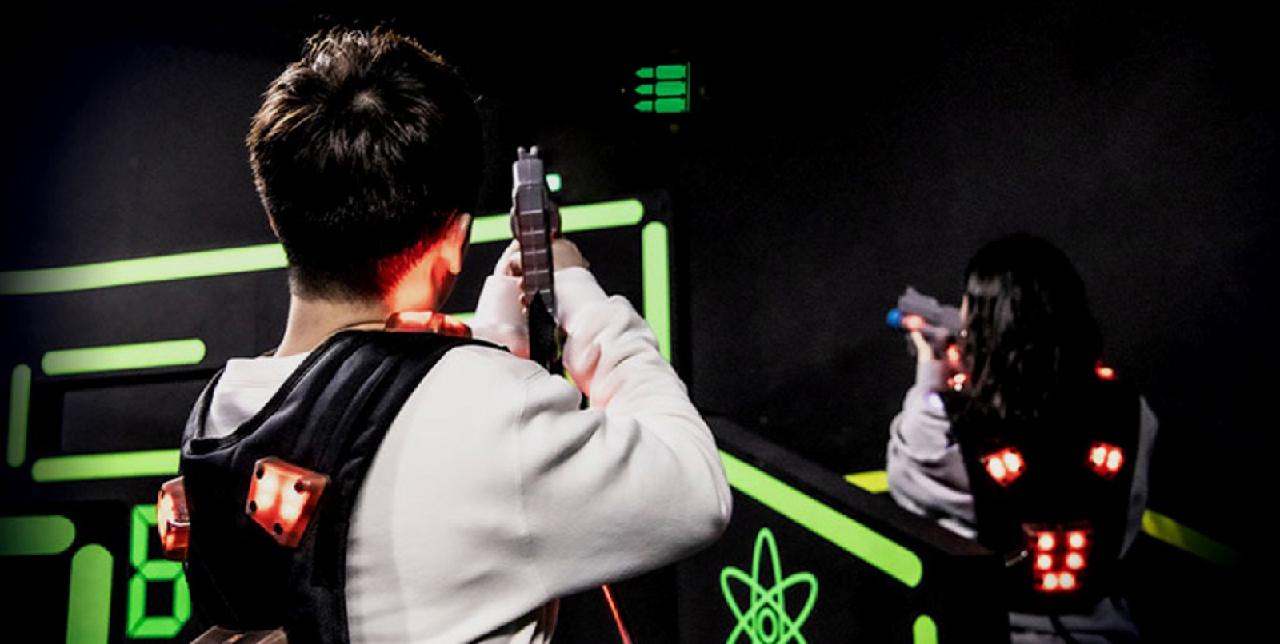 There's also a VR racing experience. Jump into one of the fixed vehicles, strap on a headset, and then experience all the thrills of gravity racing indoors. This game is a good opportunity to experience racing for those too young or small to drive a kart. Bumper car game Ringgo is a completely different driving experience. You sit in UFO-like rings and control the vehicles with a joystick. You won't reach the speeds of the outdoor gravity tracks, but the thrill of avoiding the other cars in the rink is almost as exciting. Next up is the Sport Lab, an indoor arcade filled with popular sports games. Highlights include screen baseball, where you try your luck against a virtual pitcher, and a virtual skiing game. The fifteen games on offer also include soccer, basketball, and bowling. The final activity is the outdoor Heal Swing. From a distance, this looks like a regular swing you'd find in a children's park. Closer inspection shows it has metal poles instead of chains or ropes. This allows you to swing a complete 360-degree circle around the top bar. The activity is safe as you are strapped in at the ankle, waist, and wrist.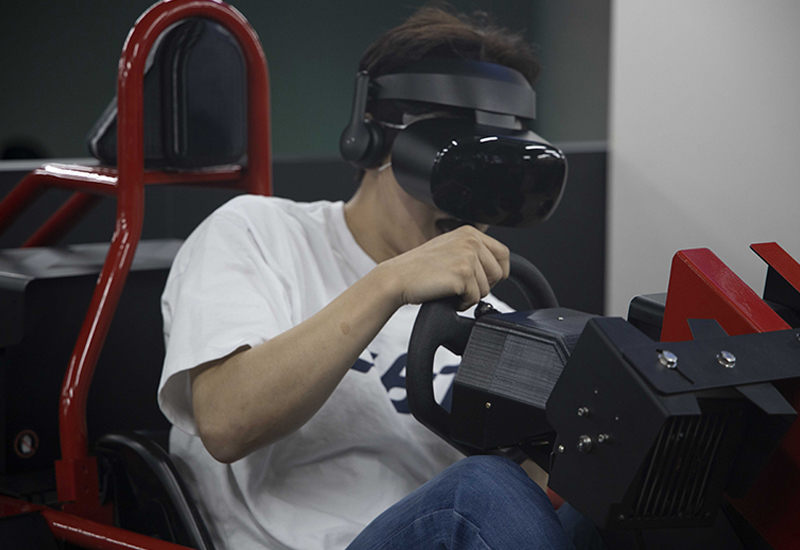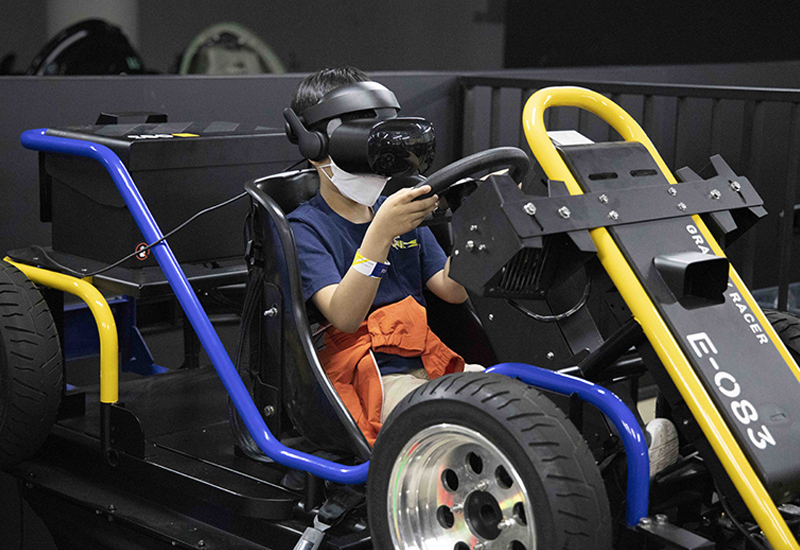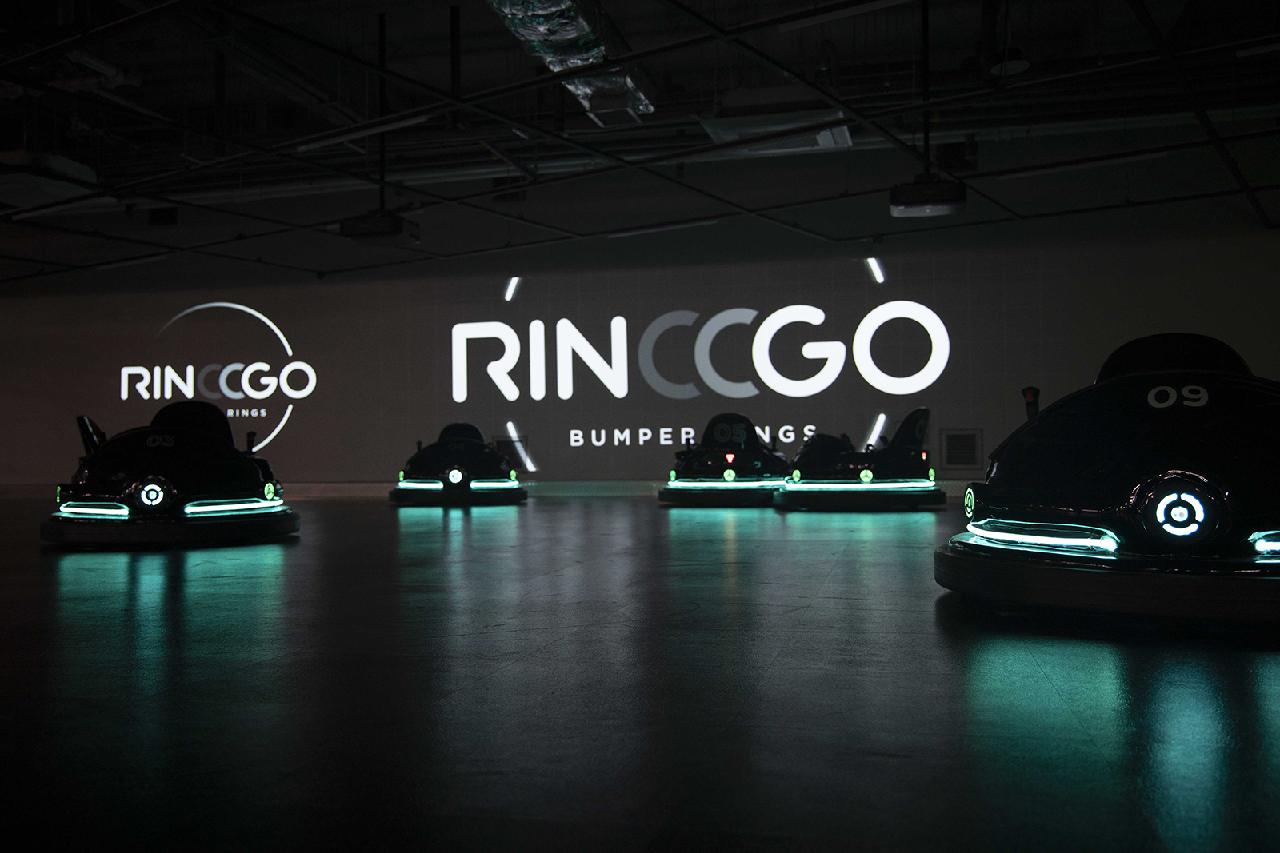 Post-Race R&R
How About Something More Relaxing?
The park also has plenty of options for resting after a tough day of racing. The Space Zero lounge is a spot where you can relax with a cup of tea on comfortable bean bags. You can even rent an iPad or Nintendo Switch to pass the time. If you prefer coffee and desserts, try the Lounge X café, which brews specialty drip coffee using robot-like machines. If you're hungry, try out GoingMary Station: a convenience store and snack bar concept where you can buy snack-style food and simple dishes. The final spot is the souvenir store Garage 9.81, which sells a variety of race-related merchandise.
Notice

※ The above information was written on 2021-11-12. Please confirm the information prior to your trip.
※ Unauthorized use of the content above (text, photos and videos) is prohibited and subject to copyright by the Jeju Tourism Organization.