본문
City Trekking

Exploring Seogwipo via HaYoung Olle Trail 2

You may know about Jeju's Olle Trails. These are walking paths that circumnavigate the island, giving an authentic view of Jeju's nature and culture. Recently, three new paths opened in the island's southern city of Seogwipo. Instead of taking visitors along the coast, the HaYoung Olle Trails guide walkers past some of the city's most sought-out sights. Here's an introduction to the trails, and an in-depth look at the second of the three.
Abundant Nature, Water, and Food
What is a HaYoung Olle Trail?
The Hayoung Olle Trails are three walking paths in downtown Seogwipo. "Hayoung" is the Jeju language word for abundance, and the trails were designed to showcase the city's abundant parks, streams, waterfalls, coastal views, and markets. Each of the paths starts at the same point in central Seogwipo, before spreading out in different directions. They are relatively short and on well-constructed paths, making them a manageable journey for most travelers.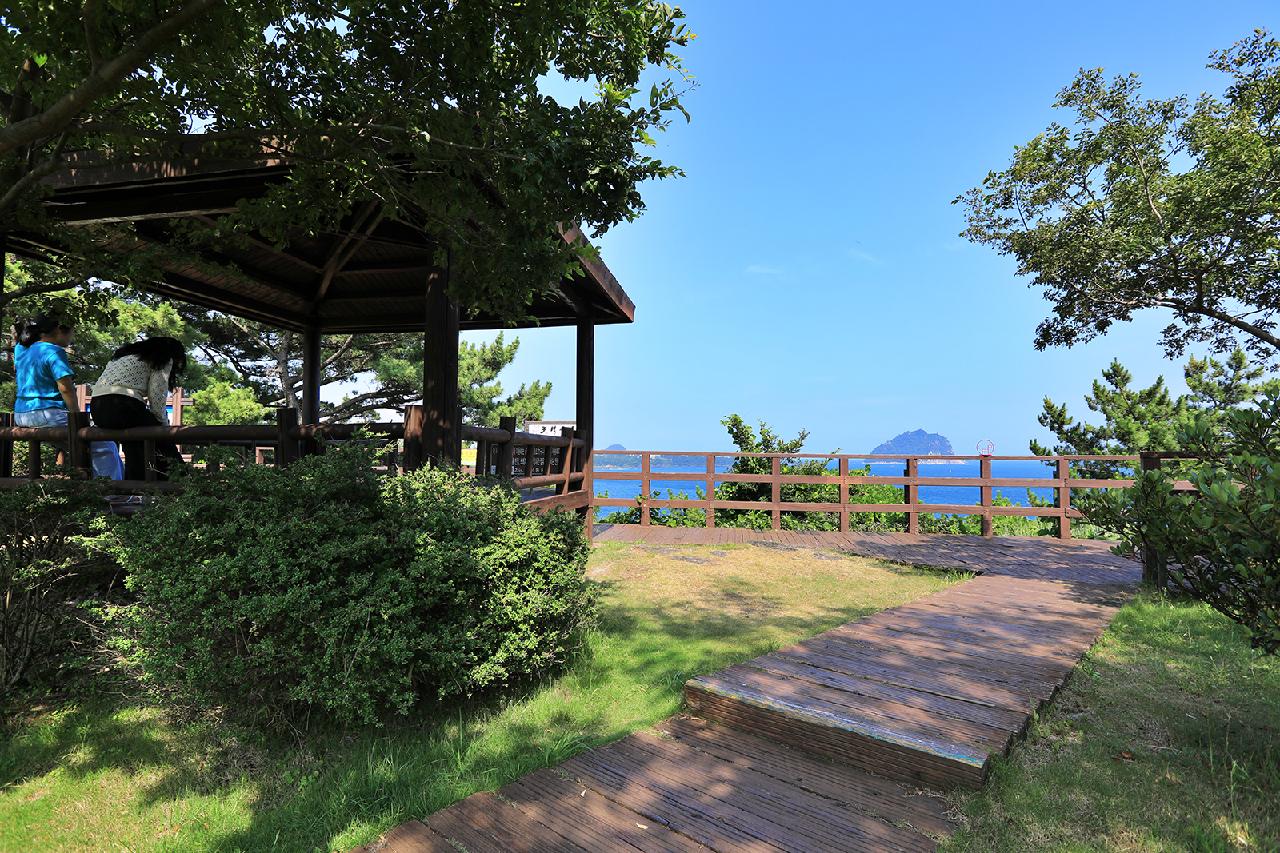 Pointing You in the Right Direction
Three Types of Sign Mark the Trails
The signs are easy to follow once you know what to look for. The first type of sign is maroon-colored arrows with "HaYoung Olle" written on them in English. These highlight changes in direction and you'll find them at eye level on walls and posts. The second type of sign is a maroon circle with a white border and the distinctive Olle logo. You'll also see these at eye level and they tell you to keep going straight. The final path markings are gold floor tiles with the Olle logo. Look out for these when you can't see a sign at eye level.

River, Coast, and City
HaYoung Olle Trail 2
HaYoung Olle Trail 2 is a 6.4km trail that opened on June 26. It takes hikers through the southeast section of Seogwipo and contains a long stretch along the coast. The course starts at Seogwipo City Hall and it can broadly be split into four sections: city, river, coast, and back to the city.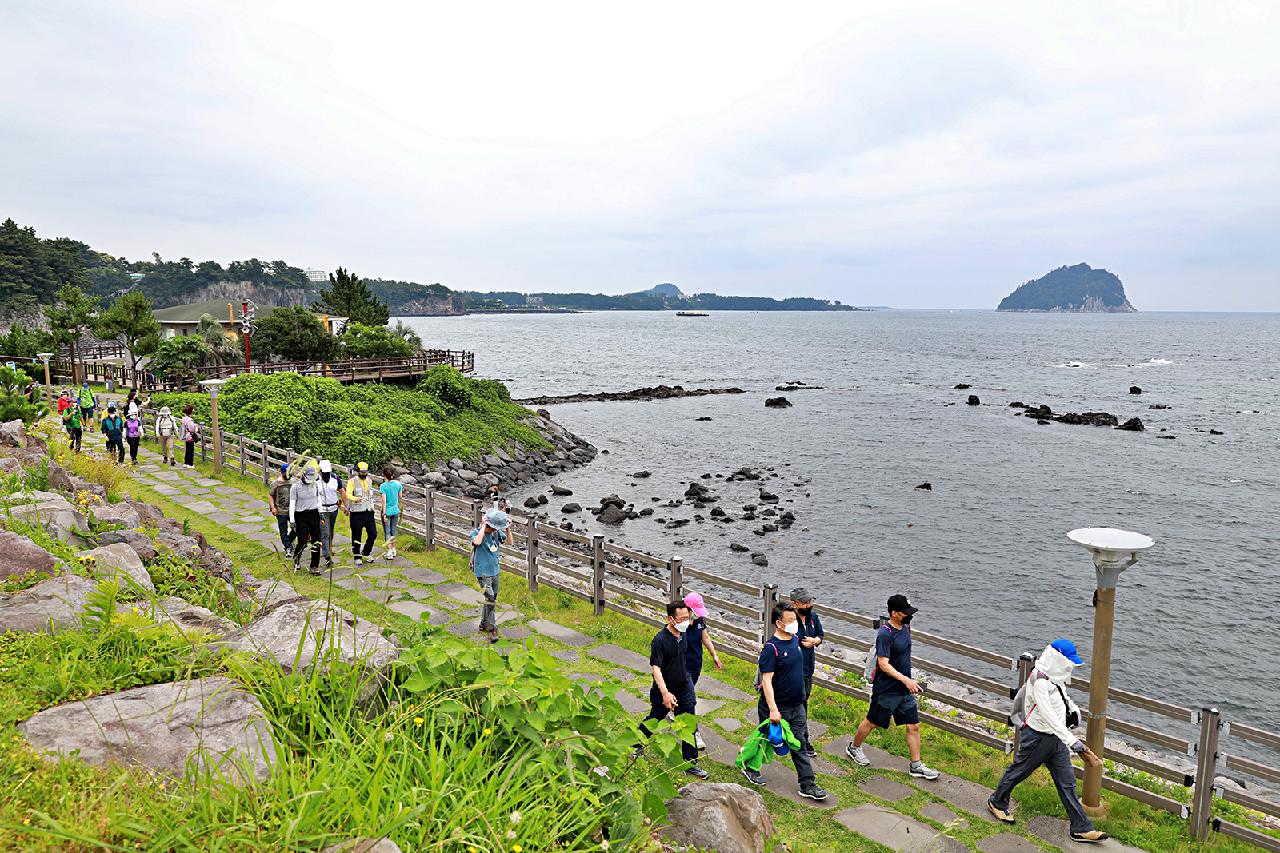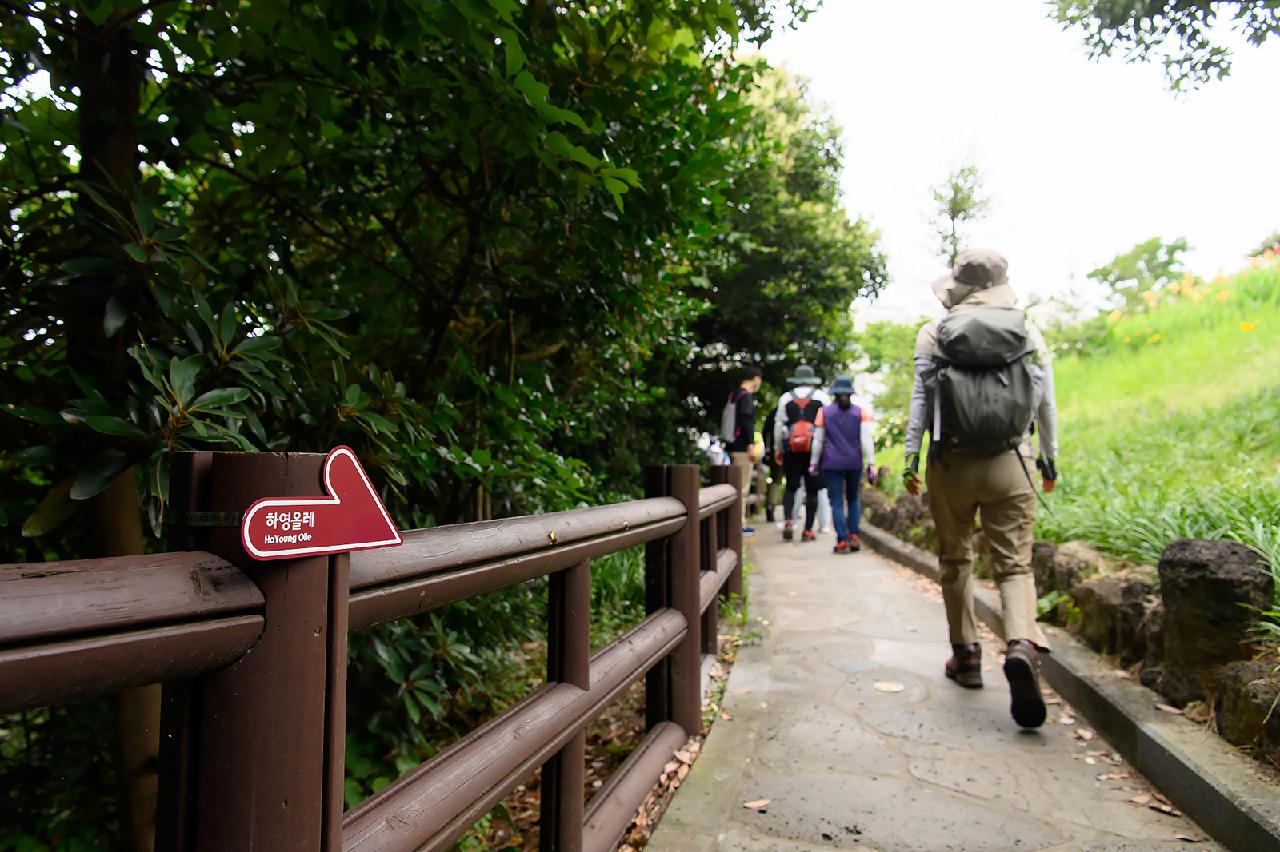 The first section goes through Seogwipo City. You'll travel past plenty of shops, restaurants, and cafés, getting an authentic feeling of Seogwipo life. One of the section's highlights is Taepyeong Neighborhood Park, a small green space in central Seogwipo. This part of the trail ends at Muryangjeong Temple, a colorful Buddhist temple that is a great photo opportunity. From here, you take a hidden path down towards Dong Hong Cheon Stream—the beginning of the streamside section. While walking in this peaceful area, you may forget there is a bustling neighborhood so close by. Highlights of this section include crossing over the river on a small artificial dam and the bridge at Jeongmosi Park, which provides excellent views down the stream. Continue along the path, and you reach Seobok Bullocho Park. Here you'll see a traditional pagoda surrounded by lush greenery. There's even a pond covered with water lilies. You get your first view of the sea when you leave the park's southern exit. This begins a stretch of trail that takes you along the Seogwipo coast. Keep an eye out for spectacular views of Seogwipo's cliffs and Munseom Island. Towards the end of the coastal section, you can see the sail-shaped Saeyeongyo Bridge and Saeseom Island in the distance. The final stretch through the city begins as you turn back inland. The highlight of the beginning of this section is Lee Jung-seop Art Street and Art Museum—an area built around the house where artist Lee Jung-seop stayed in 1951. The street is lined with shops, cafés, and bars, while the art museum has paintings by Lee and other Korean artists. Towards the end, you'll reach Seogwipo Maeil Olle Market—one of the area's traditional markets and a popular spot with tourists and locals. This large market sells everything from fresh produce to souvenirs, to street food, and more. Once you leave, it's a short walk back to Seogwipo City Hall, where you can decide whether to take a rest or jump straight into one of the two other trails.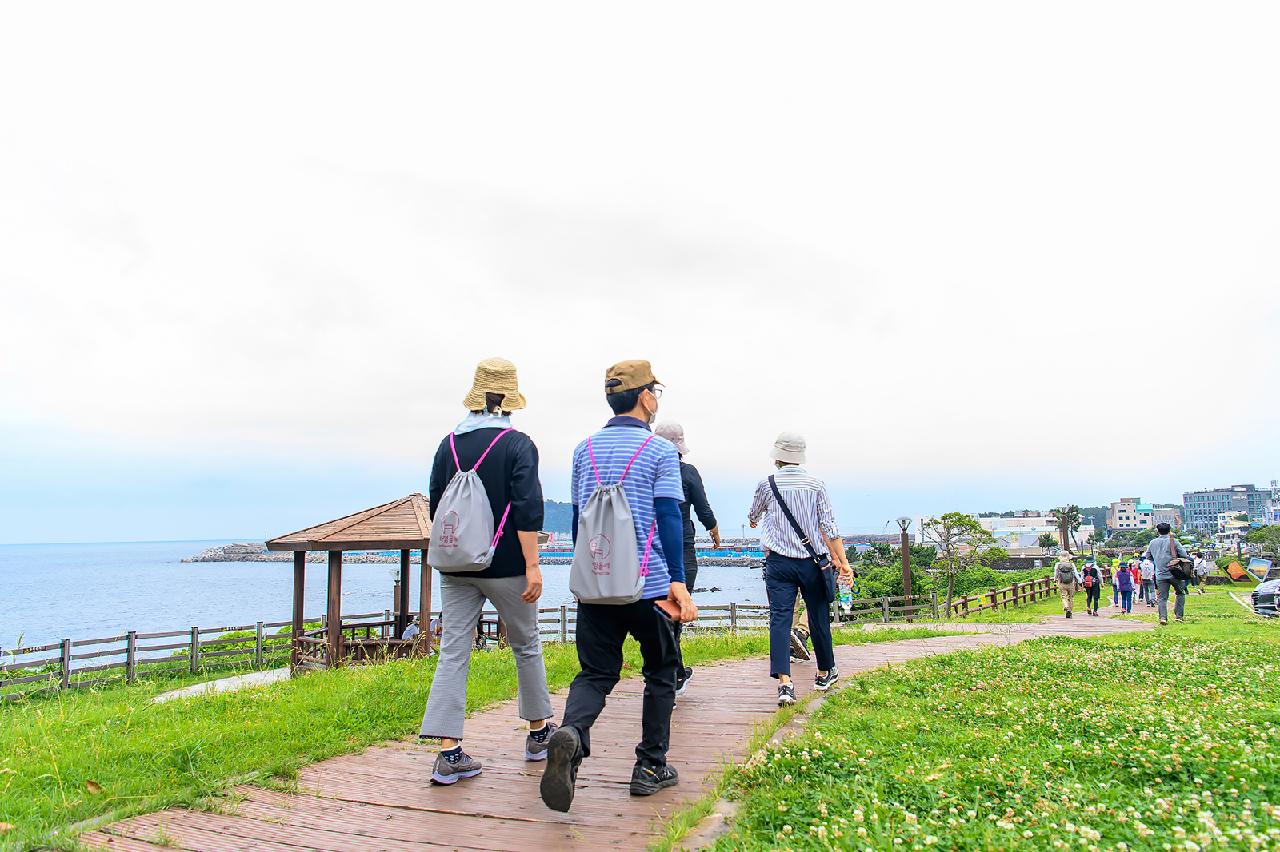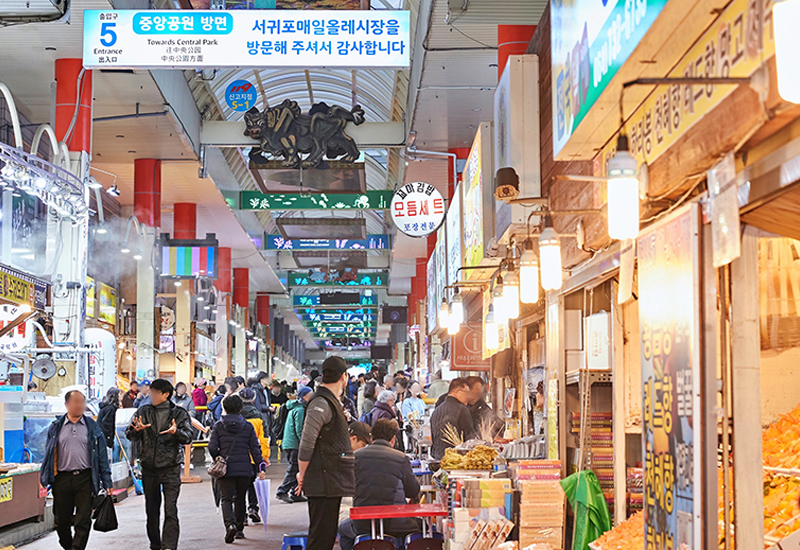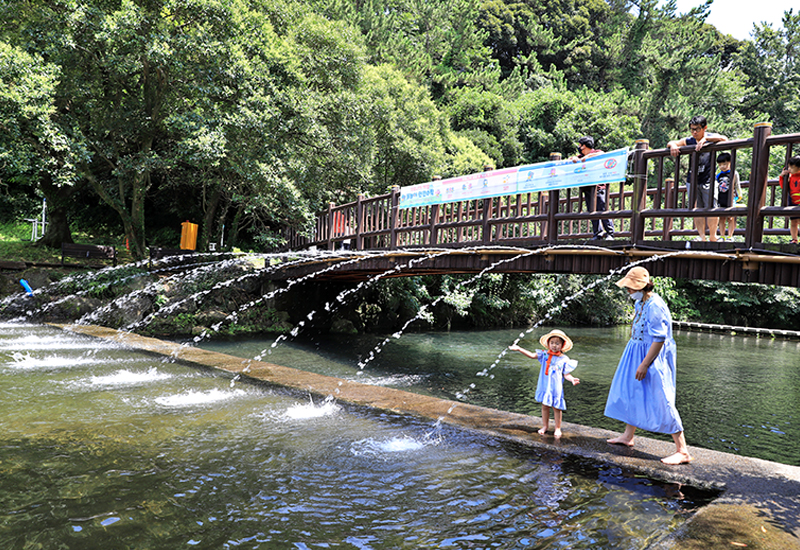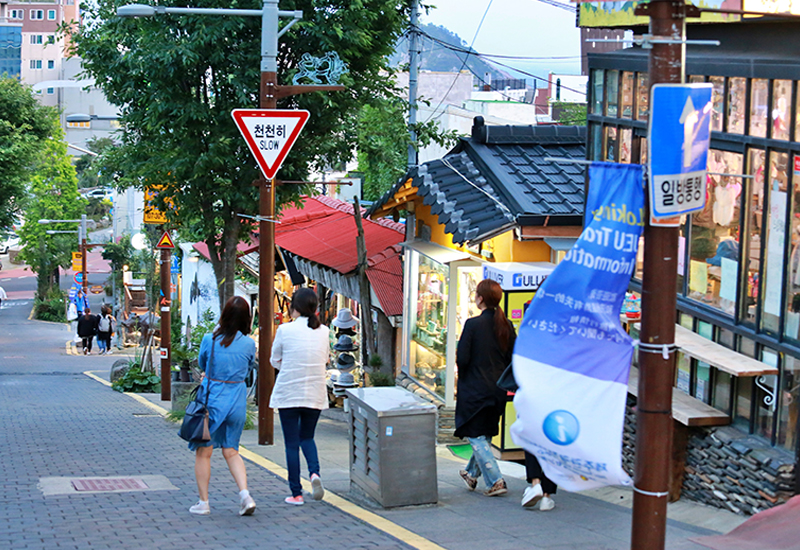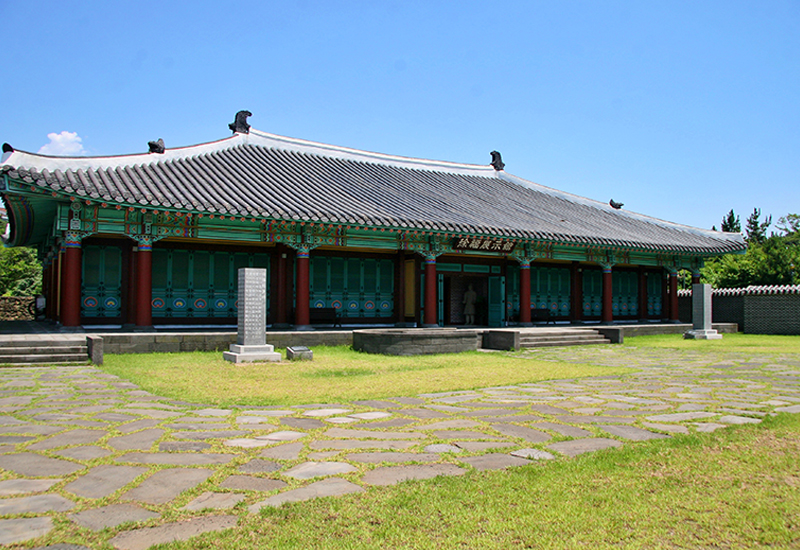 Notice

※ The above information was written on 2021-09-03. Please confirm the information prior to your trip.
※ Unauthorized use of the content above (text, photos and videos) is prohibited and subject to copyright by the Jeju Tourism Organization.