본문
Five Fun Mandarin-Related Activities for Winter
Jeju is well-known for the delicious mandarins that grow on the island during winter. Here are some unique ways to experience the harvest.
A Tasty Tour

Five Fun Mandarin-Related Activities for Winter

Every winter, citrus groves around Jeju fill with the bright orange globes of the island's mandarins. There are many ways to experience the harvest beyond simply buying the fruit in a shop. You can visit a grove to pick it for yourself, try a baking class, or grab a drink in a themed café. Here are five unique mandarin-related experiences you can try on Jeju.
Fun Fruit Picking
Hueree Natural Park
What better way to experience mandarins than pick some for yourself? Various spots across the island let you do so, including Hueree Natural Park. Here you can explore the park's mandarin grove looking for Jeju's famous fruit. The mandarin picking experience is available from October until January, or until all the fruits have been picked. The park has a lot to offer beyond picking mandarins. You'll find an abundance of flowers and plants, and it's a chance to see Jeju black pigs. The highlight in winter is the camellia festival, which showcases bushes of the distinctive pink flowers from mid-November to December.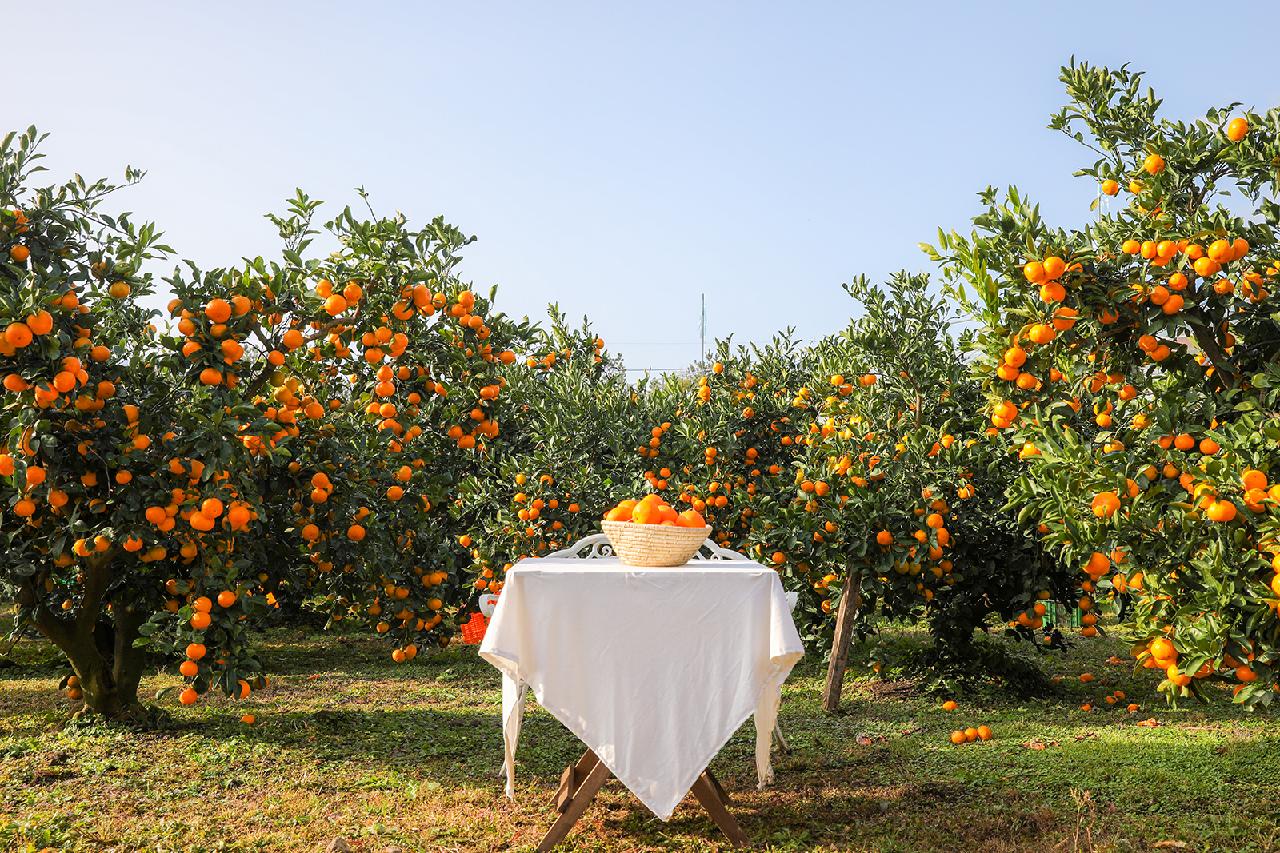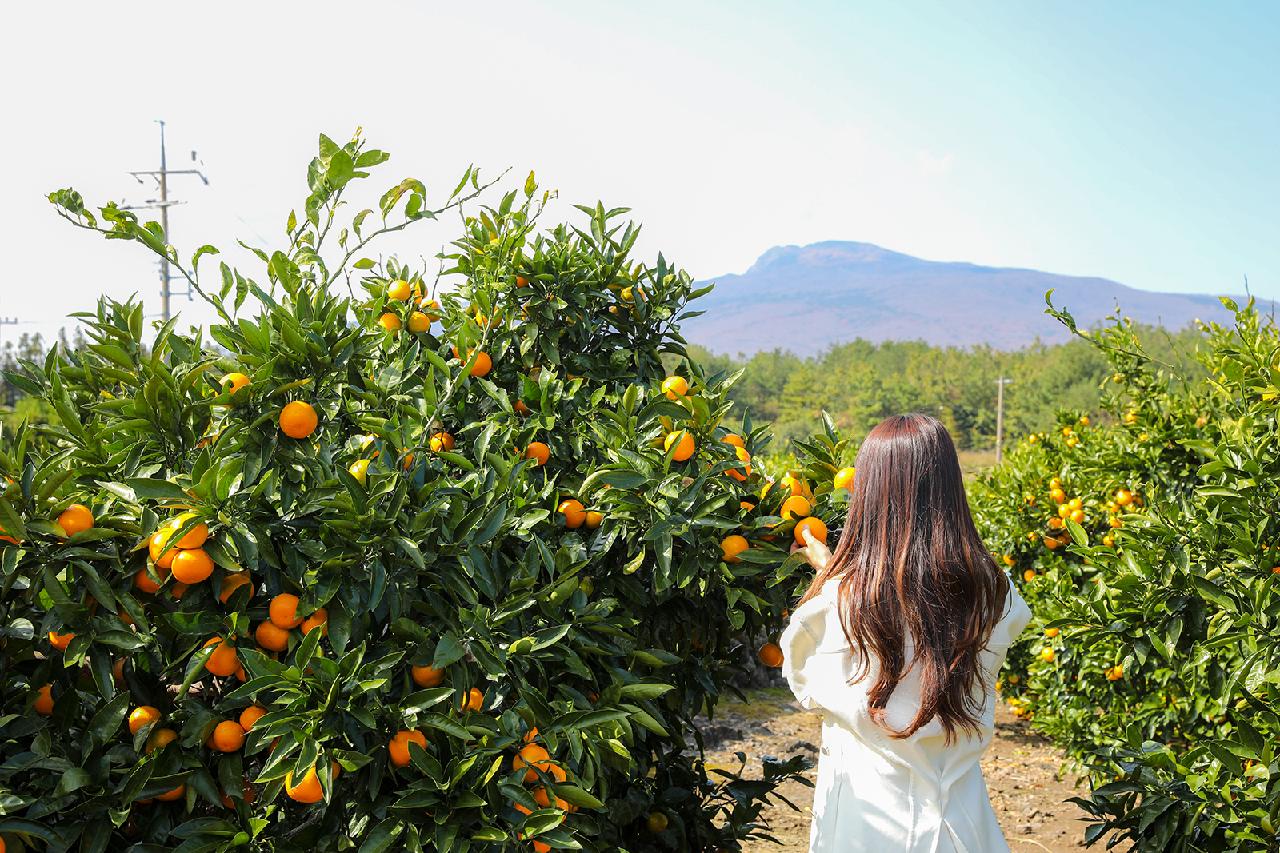 Making Mandarin-Flavored Treats
Hahyo Salon
Jeju mandarins taste great when eaten fresh, but this isn't the only way to try them. The fruit makes for a tasty addition to many other types of food. At Hahyo Salon, you can take part in a cooking class that shows you how to make one of two different types of snacks infused with the flavor of Jeju mandarins. Gwajeul is a type of traditional Jeju biscuit. In the gwajeul-making class, you coat the biscuit layer in sticky sugar and then dip it in popped rice, before finishing the snack off with a slice of dried mandarin. The result is a sweet, chewy mandarin-infused treat. The other option is to make a mandarin tart. These sweet and delicious desserts have a creamy filling that you mix yourself. You then bake this before decorating it with mandarin and a sprinkle of sugar powder. If you don't have a sweet tooth, Hahyo Salon also has classes for making mandarin-shaped candles. The venue is also home to a restaurant that serves Jeju-style food using local seasonal ingredients.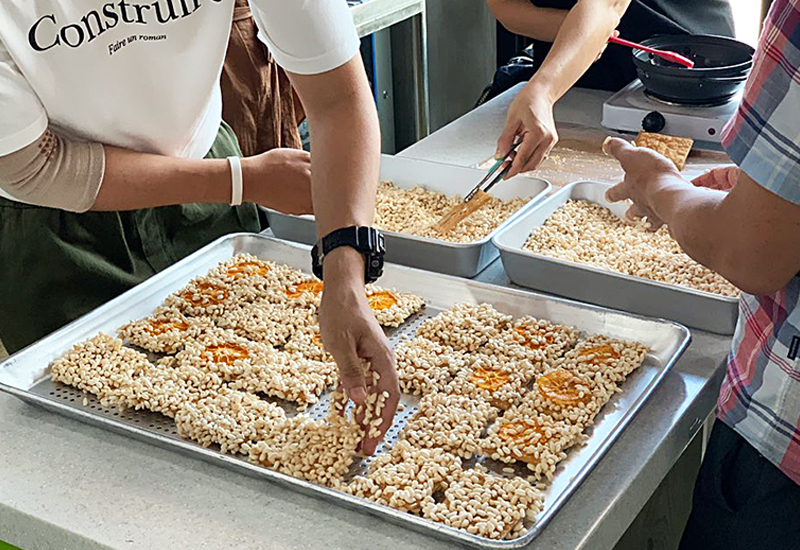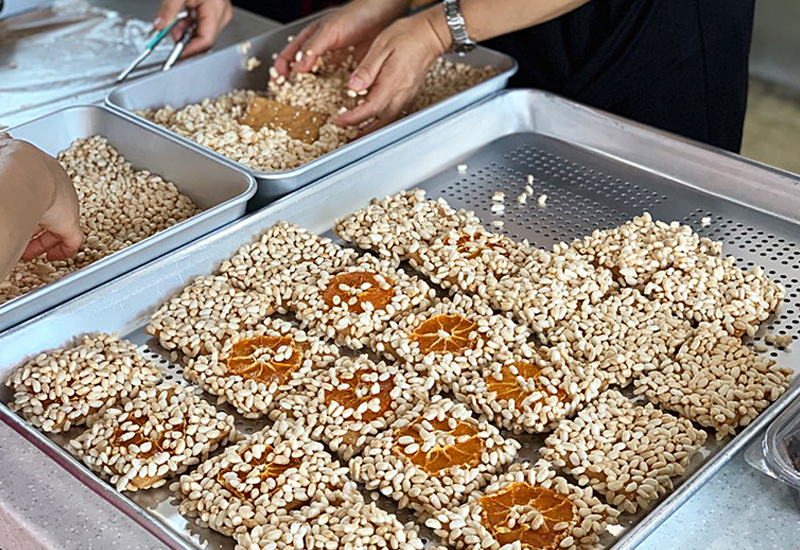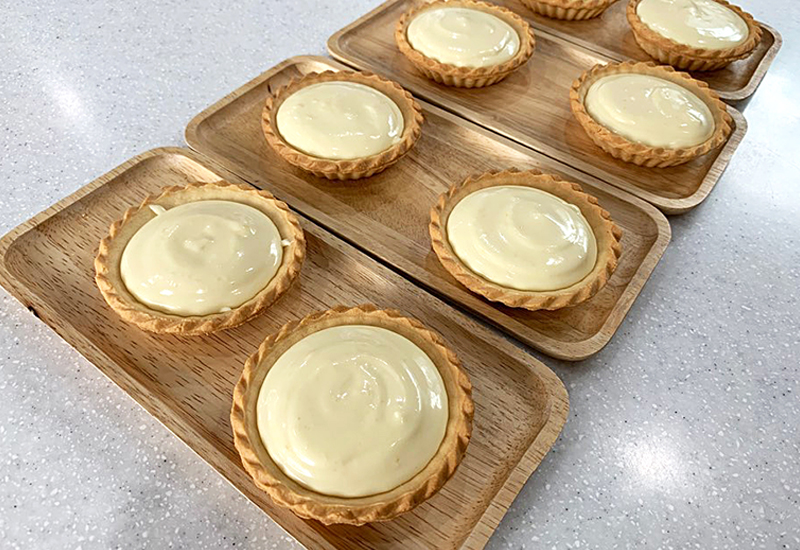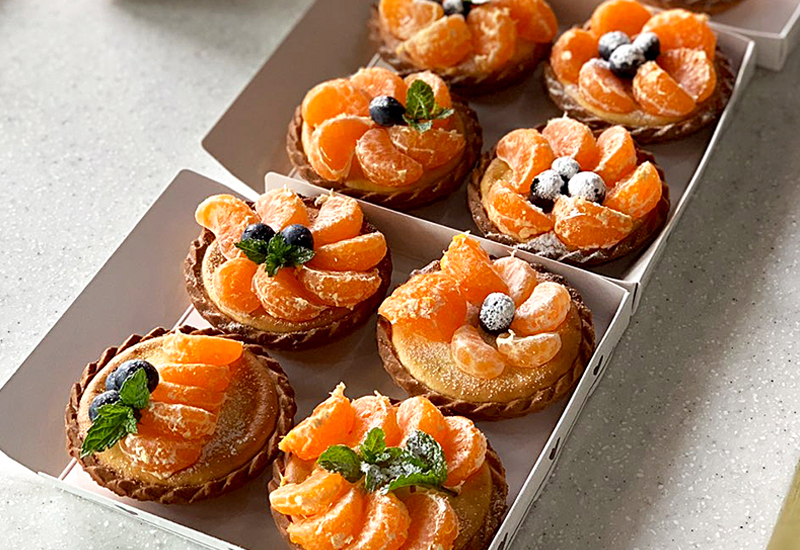 Baking Delicious Meringue Pies
Toto Atelier
Toto Atelier is a cooking school that puts on baking and cooking classes that make use of local ingredients. The mandarin-themed class is making meringue pie. Visitors bake the pie crust, cook the sweet mandarin filling, and then whisk up egg yolks and sugar to create the tasty topping. The steps are easy to follow thanks to the tablet computers that show you exactly what to do. The class is a fun activity and is suitable for children over 10. If you'd like to try your hand at other types of cooking, Toto Atelier also has classes that teach you how to make pizza, pasta, Jeju carrot pound cake, and more.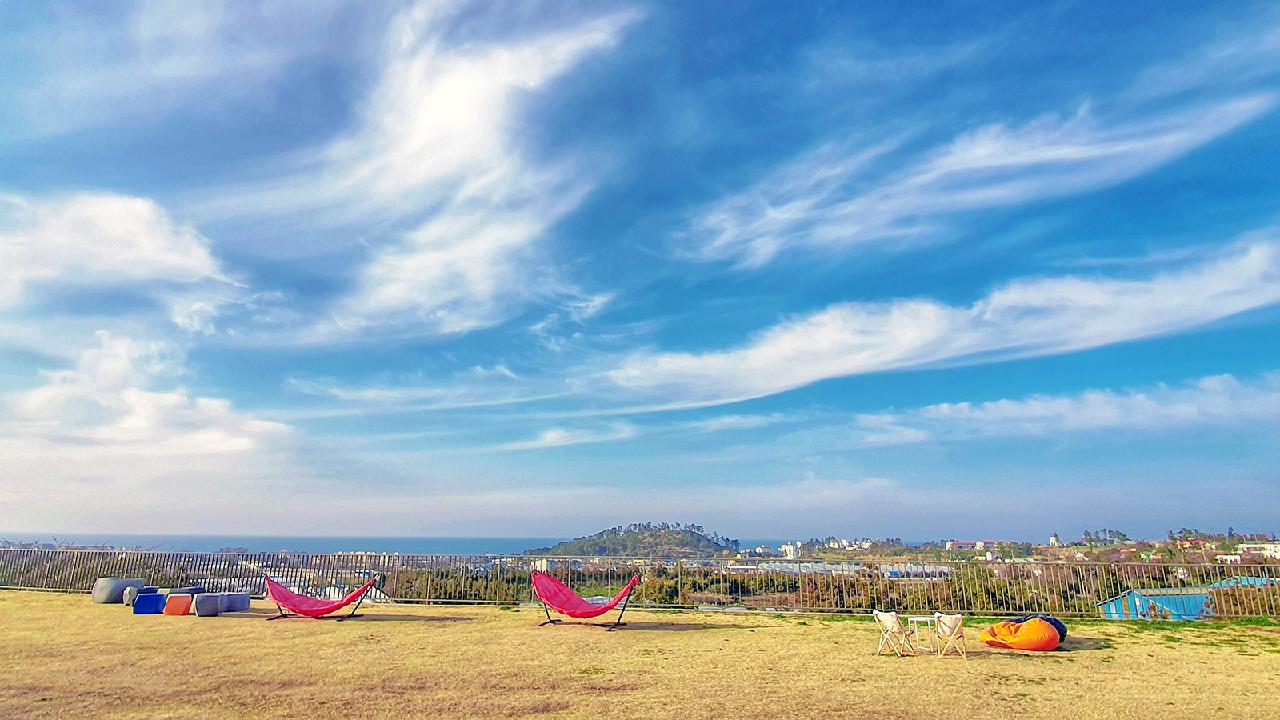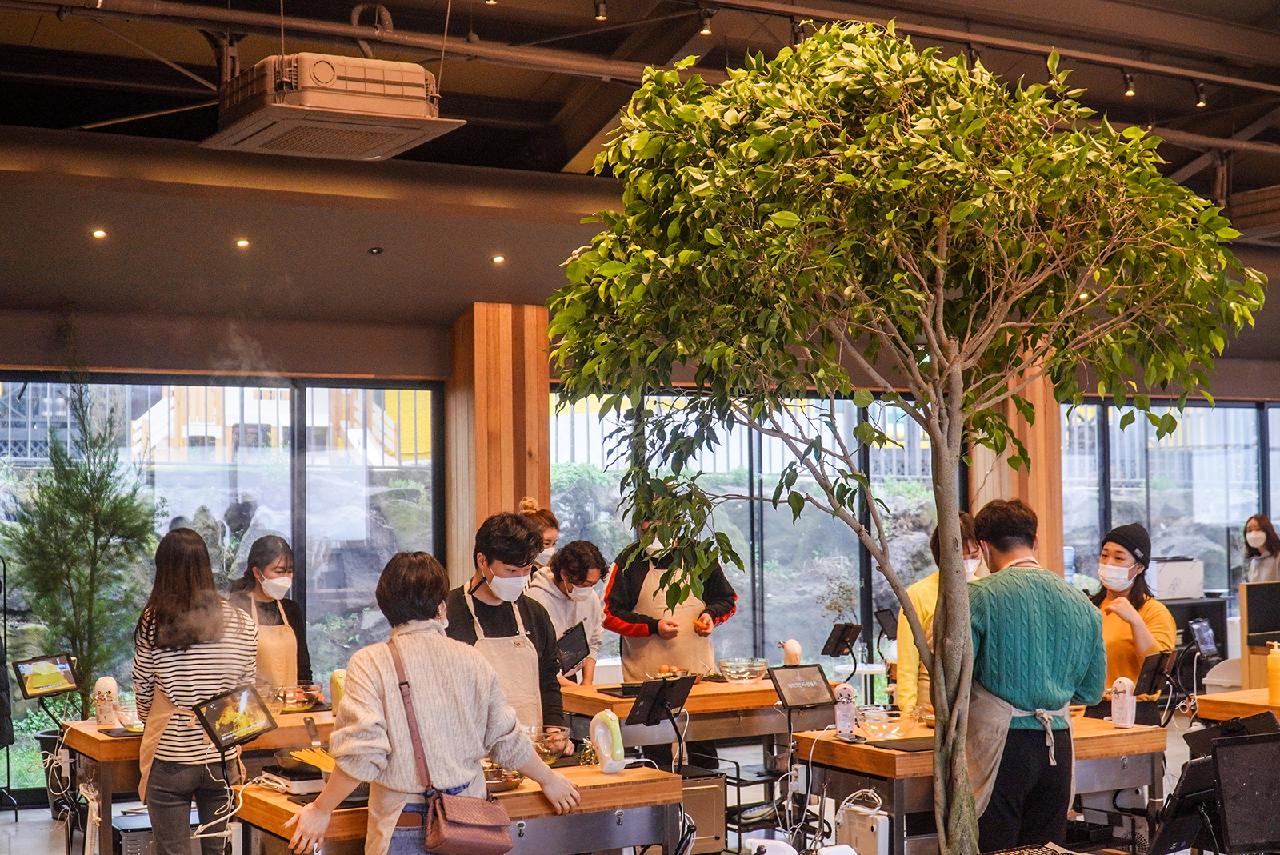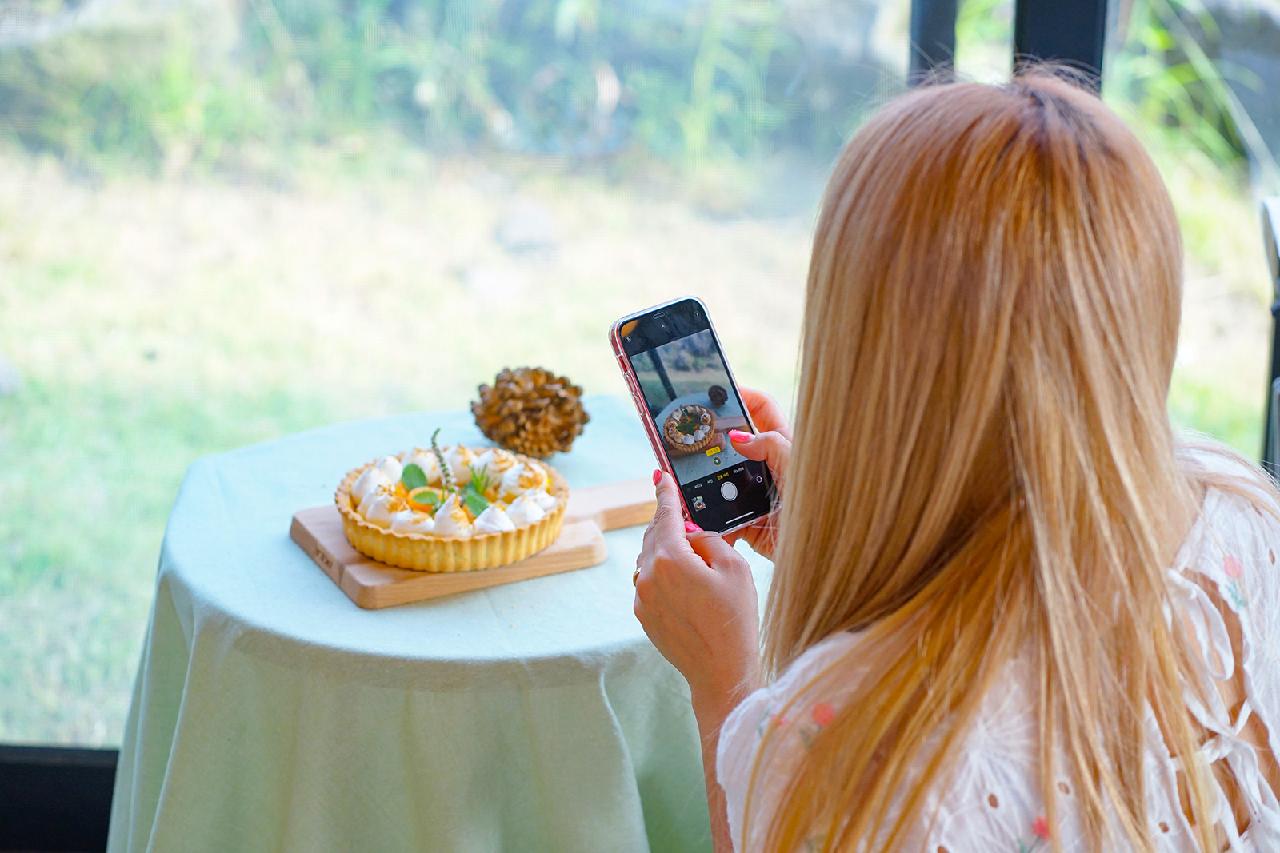 Mandarin Crate Café
Cafe the Container
If you visit Jeju during the mandarin-picking season, you're sure to see trucks loaded with distinctive orange crates carrying the island's harvest. Café the Container is situated in a mandarin grove, and the building looks like a giant crate. There's no missing the unique café from the quiet road it is situated on. Inside you'll find a comfortable sitting area with plenty of large windows that let in the Jeju sunshine. You can choose from a selection of coffees and juices, including mandarin americano, latte, milk tea, and juice. This is served via a mini elevator that takes your order from the kitchen down to the sitting area. Be sure to explore the café's mandarin grove during your visit. It's a great photo opportunity, and you'll find plenty of (regular-sized) mandarin crates to sit on outside when the weather is nice.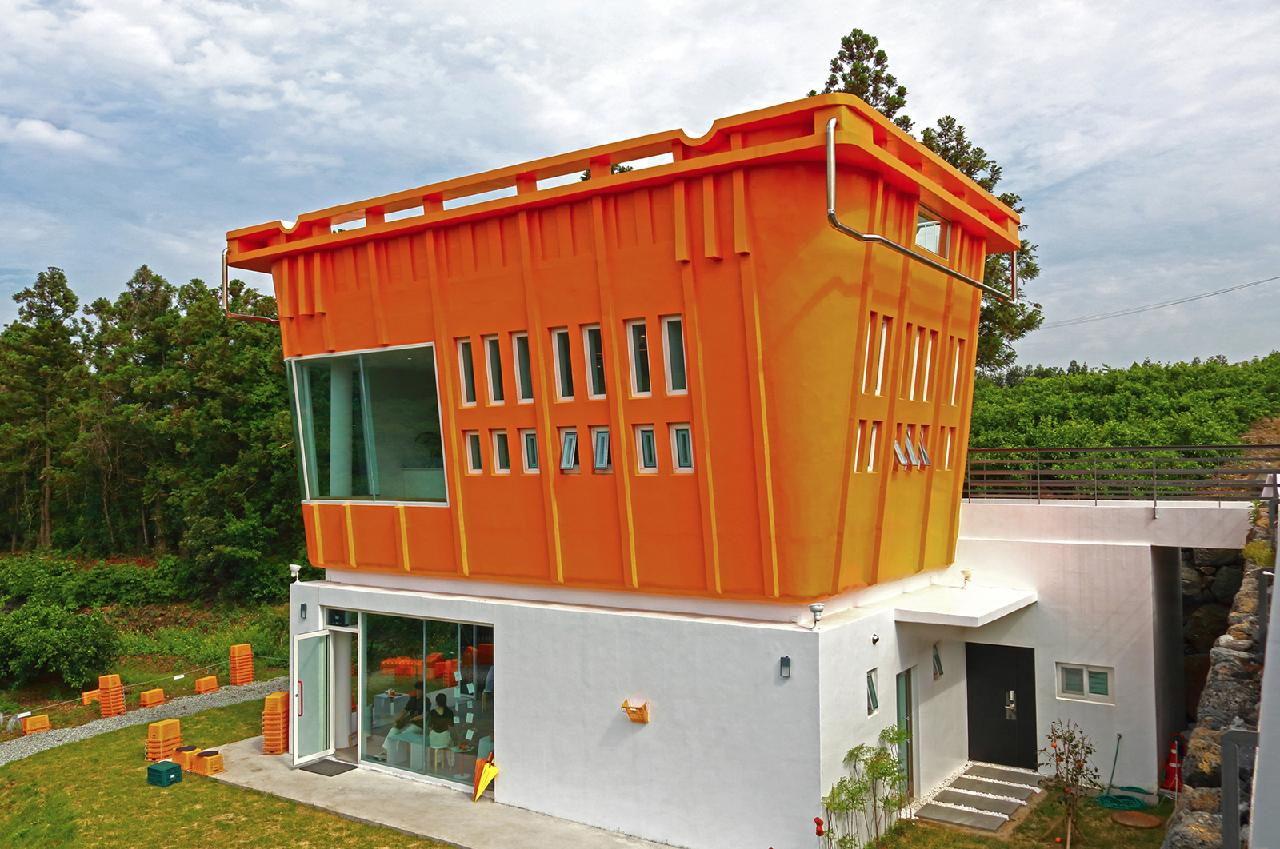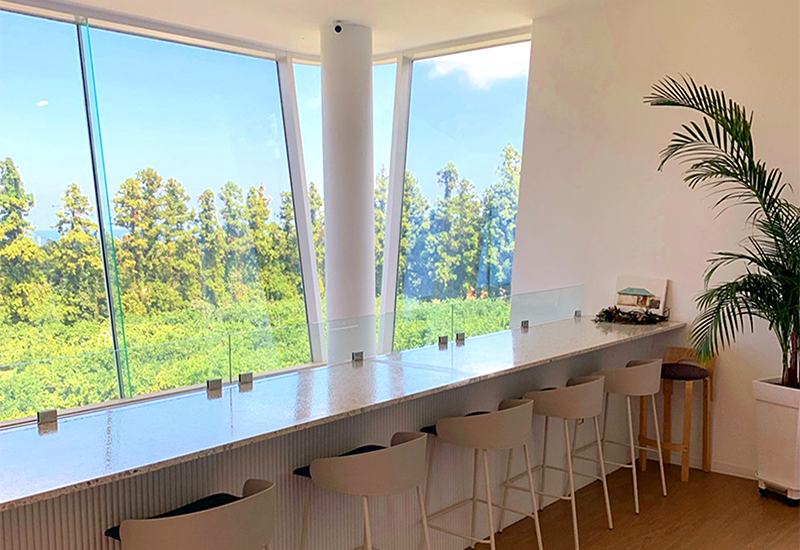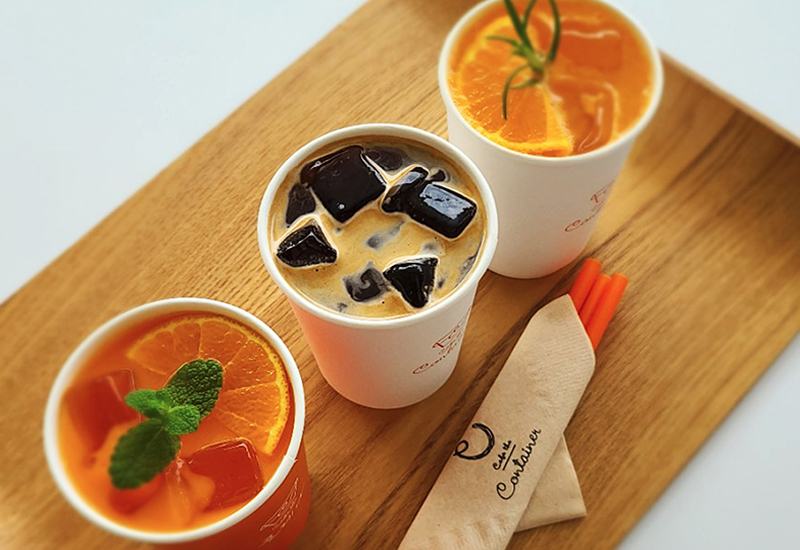 Experience a Rural Farm
Jejue in Farm
Jejue in Farm is a café situated in a rural orange grove. Here you can enjoy various mandarin-flavored drinks, including juice and tea. The café is an old farm building, and there's plenty of outdoor seating. It's an atmospheric place to enjoy a drink and a rest. When you finish, head into the mandarin groves to pick fruit. The owners provide a straw bag and hand pruners that you can use to cut the fruit from the tree. The grove has plenty of props and seating areas you can use to enjoy a break or take fruit-themed photos.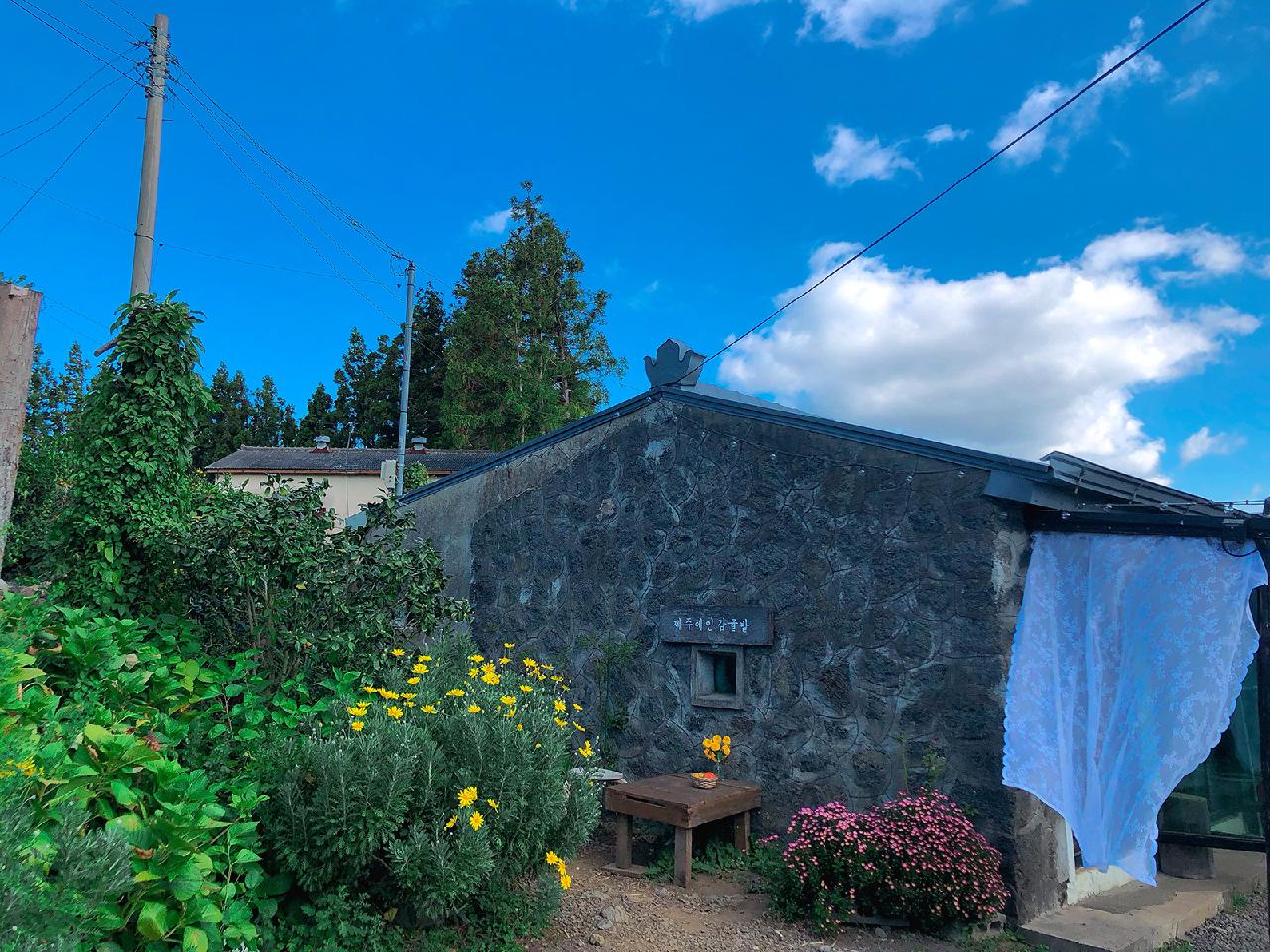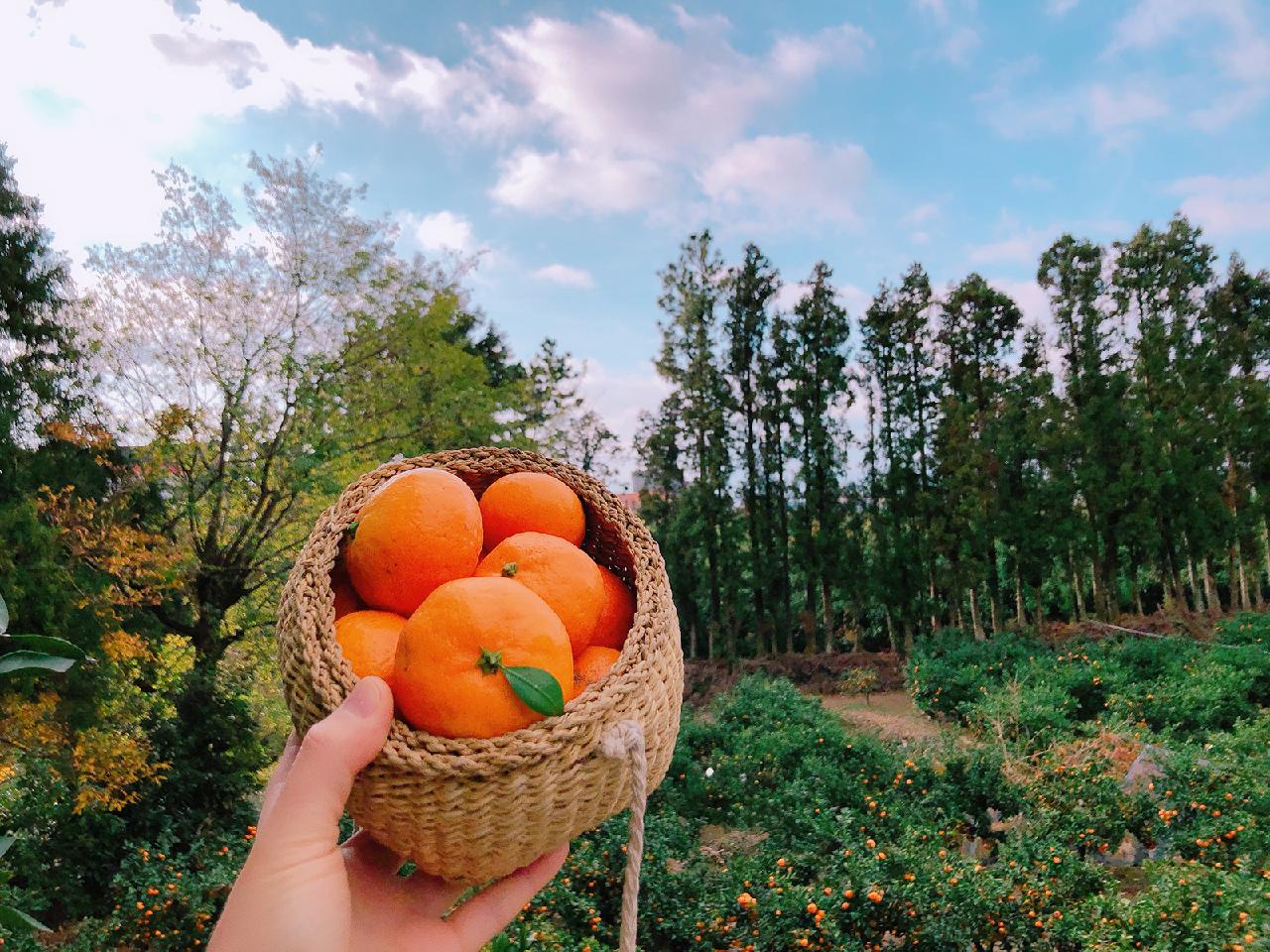 Address: 20-14 Hogeunseoho-ro, Seogwipo-si, Jeju-do
Contact: 0507-1320-3593
Admission: Drinks from KRW 4,000
Business Hours: 10 a.m. until 6 p.m. (closed on Mondays)
Website: https://www.instagram.com/jejue_in_farm/
Notice

※ The above information was written on 2021-09-03. Please confirm the information prior to your trip.
※ Unauthorized use of the content above (text, photos and videos) is prohibited and subject to copyright by the Jeju Tourism Organization.