본문
All About Grand Hyatt Jeju: Luxury Hotel in Downtown Jeju
Grand Hyatt Jeju is the largest Grand Hyatt in Asia Pacific with 1,600 rooms and suites, 14 restaurants and bars, 2 premium spas, 8 residential-style meeting spaces, and Jeju's largest outdoor deck with an infinity pool. As part of the integrated resort, you can also enjoy Jeju Dream Tower's HAN Collection fashion retail and a foreigners-only casino.
Iconic 38-Storey Twin-Tower Landmark

All About Grand Hyatt Jeju: Luxury Hotel in Downtown Jeju

The Grand Hyatt Jeju is a 1,600-room luxury hotel situated in Jeju Dream Tower, the two tallest buildings on Jeju. Guests get easy access to the location's shopping, dining, and wellness facilities—not to mention the wealth of amenities in the surrounding downtown area of Jeju City. The hotel is just 4km from Jeju International Airport and 6km from the Jeju International Port, conveniently accessible for international travelers. Read on to discover all you need to know about one of Jeju Island's most popular hotels.
Luxury Accommodations in the Heart of Jeju City with Spacious Rooms Starting from 65 Square Meters
1,600 Rooms and Suites
With 1,600 rooms and suites, the Grand Hyatt Jeju is one of Jeju's largest hotels. It is home to six types of rooms and suites. The 65 square meters Guest Rooms are the perfect option for most travelers. The spacious accommodation provides spectacular views out over the sea or Hallasan Mountain. Each room is equipped with a super king bed, sofa, coffee machine, and a 75-inch TV. At 130 square meters, the Grand Suite is double the size of the guest rooms. It adds a marble bathroom, pool views, and a dining area for six people, amongst other amenities. The Premier Suite and the Corner Suite are similar to the Grand Suite but have views out over Hallasan Mountain or the sea. The Diplomatic Suite is an expansive 195-square-meter-space kitted out with handpicked European designer furniture. It has a large living area, as well as a makeup area and a massage room. The jewel in the crown is the Presidential Suite. At 260 square meters, it is by far the largest suite in the hotel. Stay here to enjoy a dining table for up to 10 people, a sauna steam room, two super king beds, and much more. Each of the suites provides access to the exclusive Grand Club Lounge, which offers a full buffet breakfast, all-day refreshments, and evening cocktails.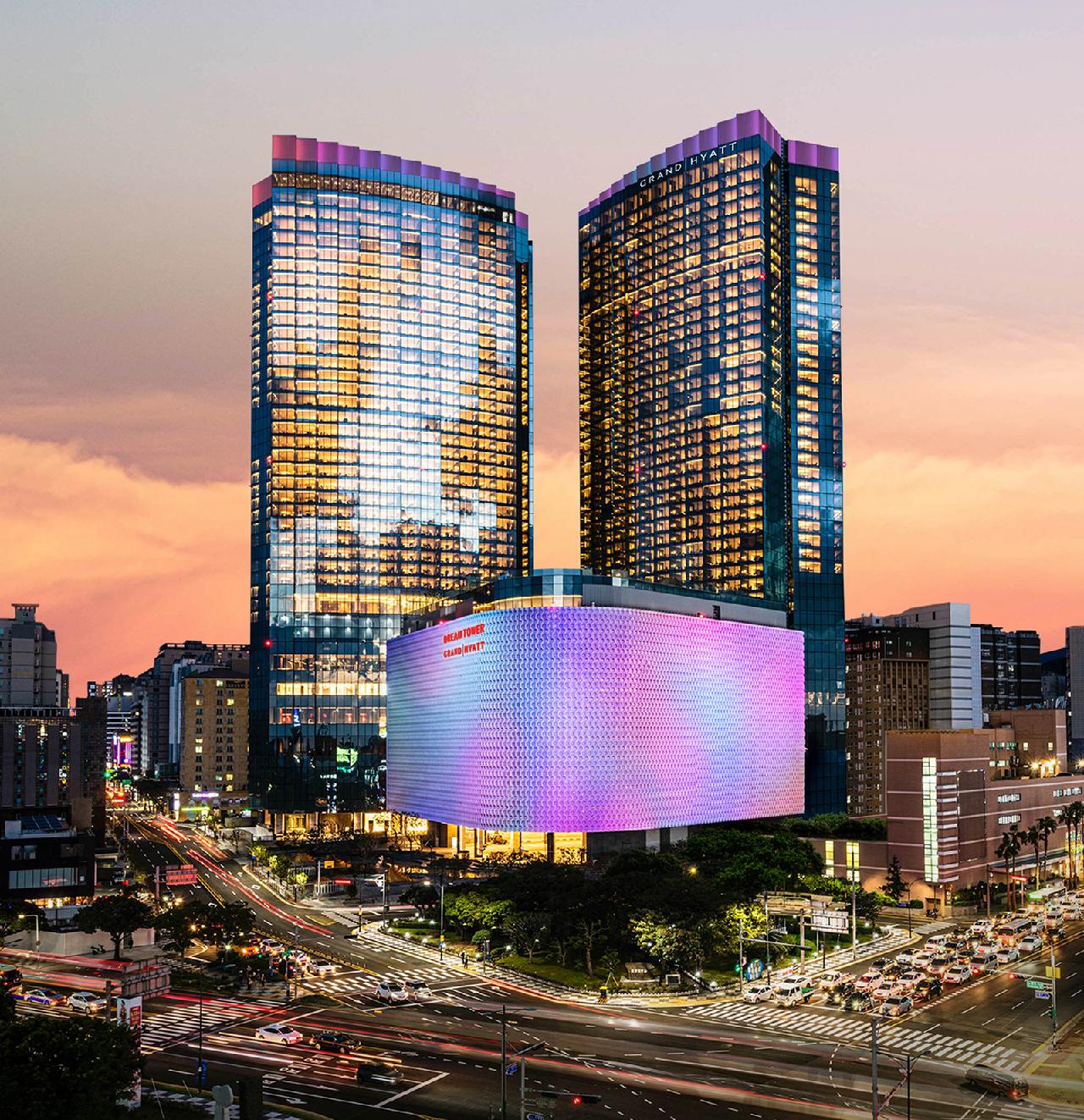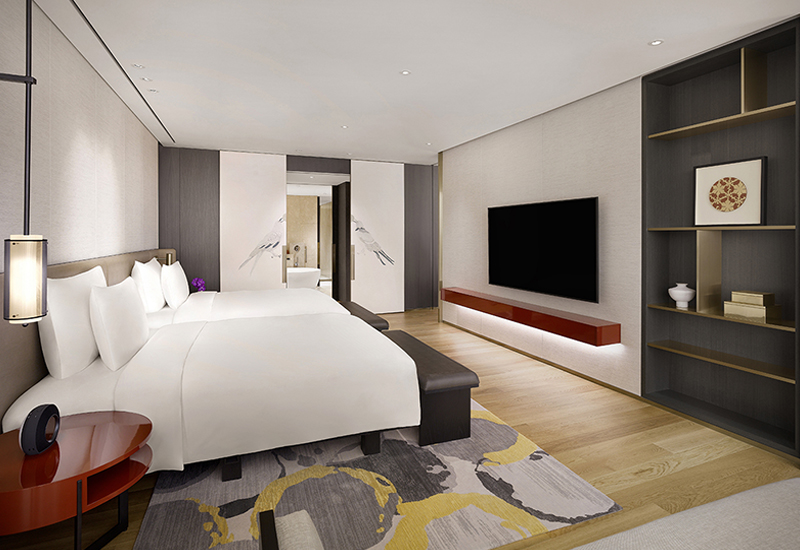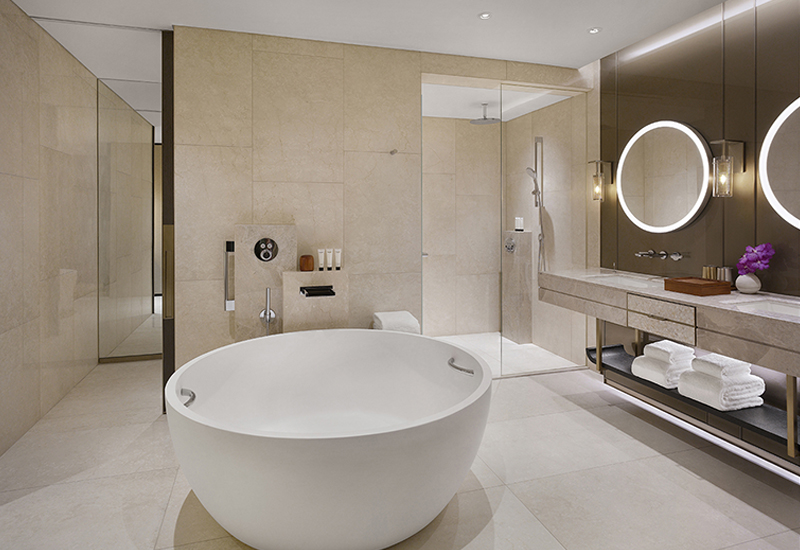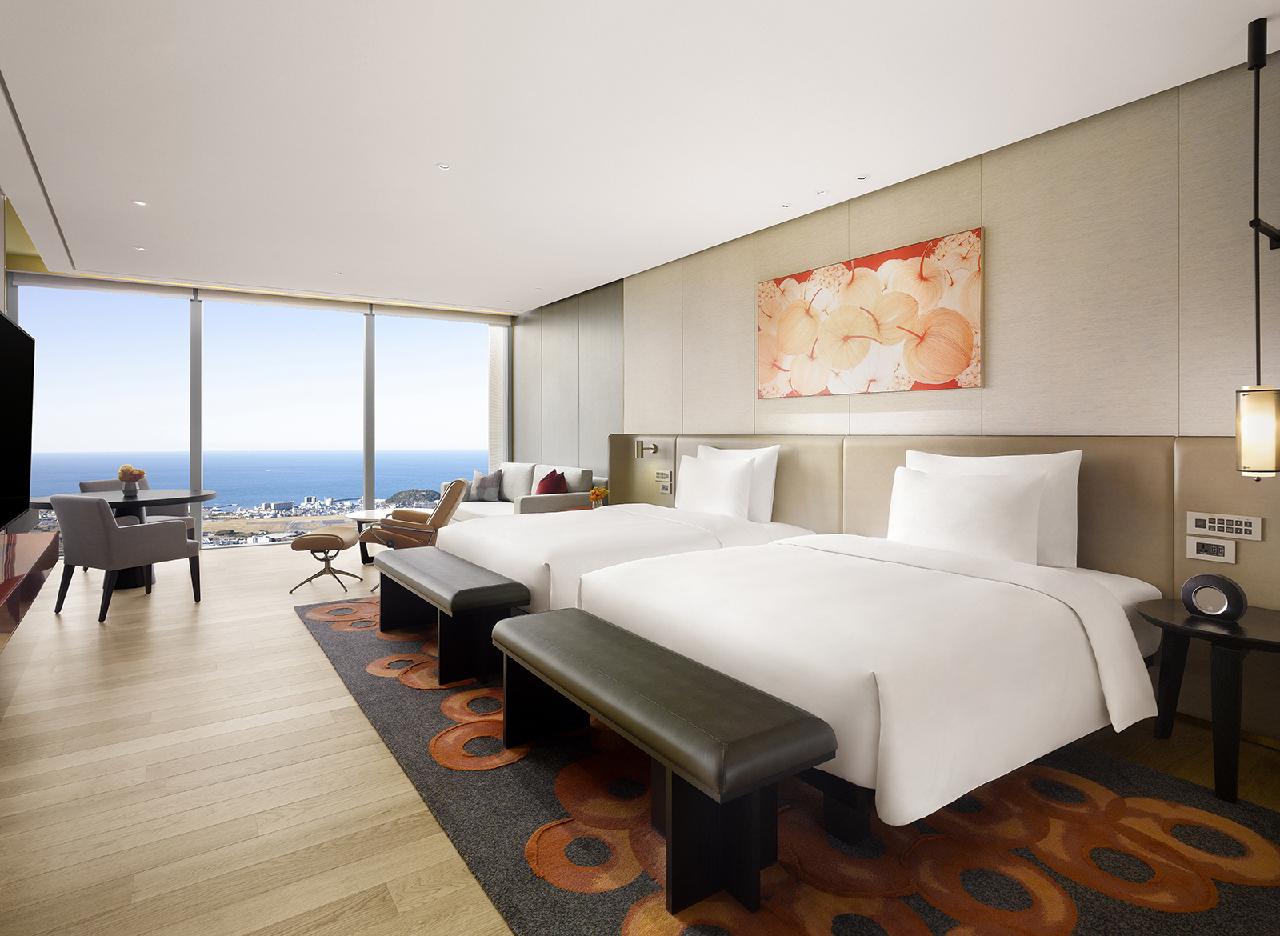 Quality Cuisines from Around the World
Stylish Restaurants and Bars
Jeju Dream Tower is home to multiple restaurants and bars offering quality cuisine from around the world. Level 38 is the top floor and is home to three venues, each one providing an irresistible combination of delicious food and panoramic island views. Steak House offers a selection of delicious steak, seafood, and grilled meats, as well as an excellent wine and dessert selection. It's the perfect choice for when you want a fine dining experience. For a more casual offering, head to Pocha, a restaurant inspired by traditional Korean street food and drinking. You'll find delicious snacks like fried chicken, pajeon pancakes, and grilled meats which you can pair with soju or beer. The final top-floor venue is Lounge 38. This café and lounge is the perfect place for coffee, dessert, and afternoon tea during the day, or cocktails in the evening. On Level 8, you will find Cafe 8, an authentic Italian restaurant that serves pasta, salad, pizza, and dessert. When the weather is nice, you can sit at the outdoor terrace to enjoy your meal in the fresh air. Level 4 has three more restaurants: Grand Kitchen, an international buffet restaurant; Deli that serves a selection of freshly baked French-style cakes and pastries; Yumeyama, a Japanese restaurant with three styles of Japanese cuisine, Izakaya, Sushi, and Teppanyaki, with counters that allow guests to view the chef in action. Korean BBQ restaurant Noknamu is on Level 3 serving Jeju black pork and Korean premium beef. Meats are grilled at your table and served with plenty of Korean side dishes. There are also two Chinese restaurants on this floor. China House focuses on Northern Chinese, Shanghainese, and Sichuan specialties, while Jeju Hot Pot is a Chinese hot pot restaurant serving delicious soup broths to go with fresh local produce. This floor is also home to Pop-Up Plaza, which lets you order snacks and street food on the go. 99 Valley serves fast and affordable comfort food from Greater China and Southeast Asia within the hotel's casino. Gallery Lounge in the lobby sells coffee and cakes during the day and pre-dinner drinks in the evening.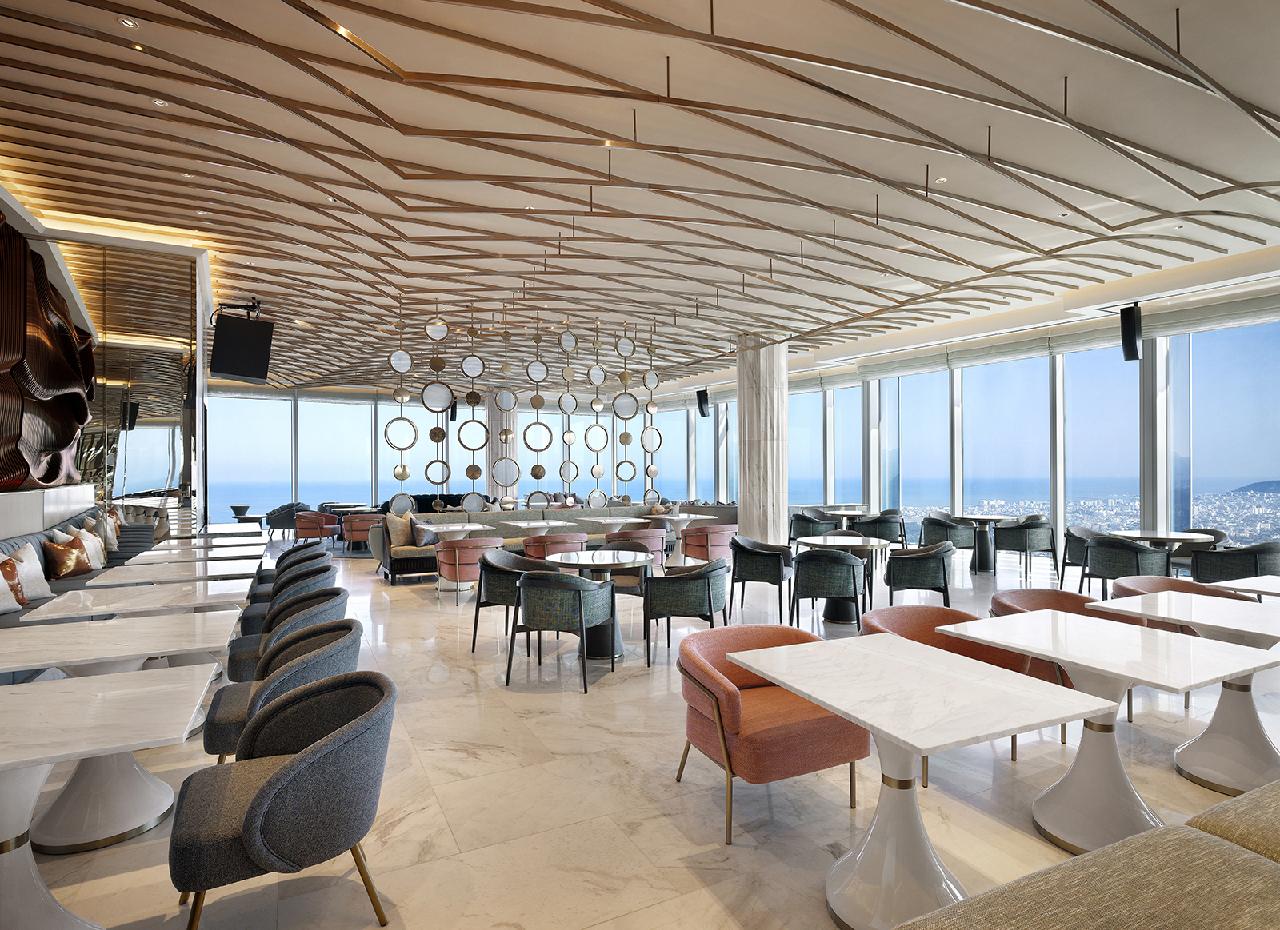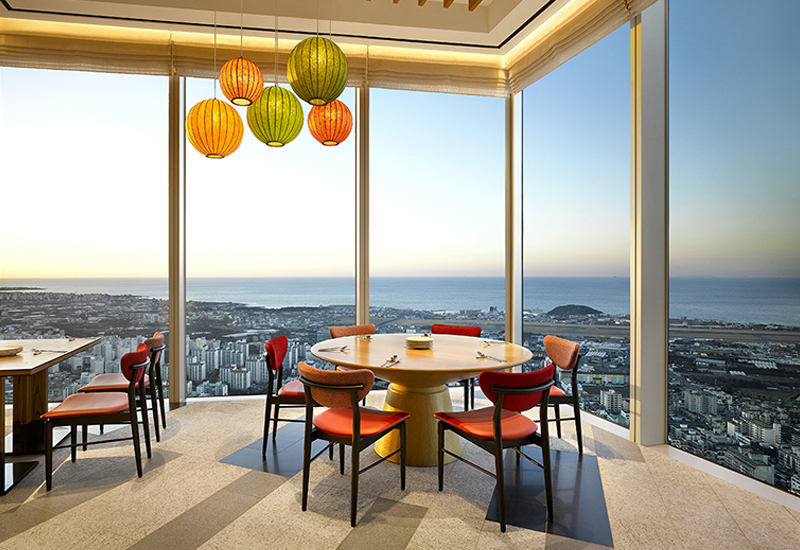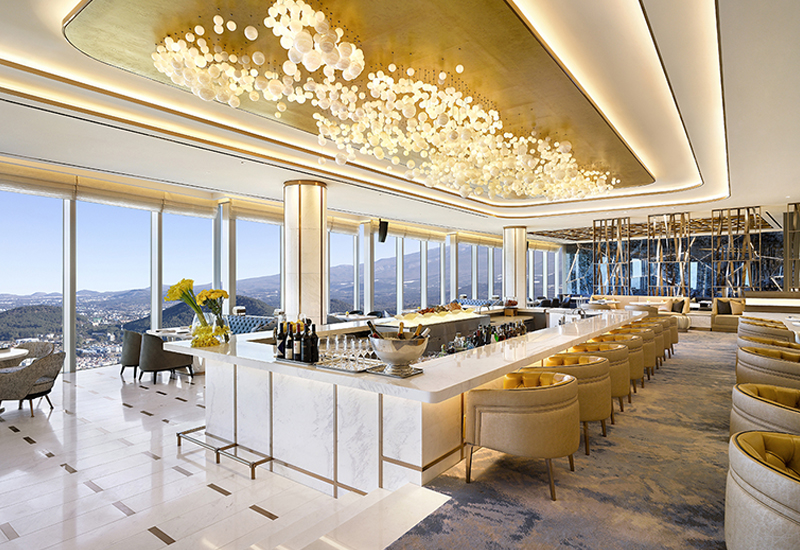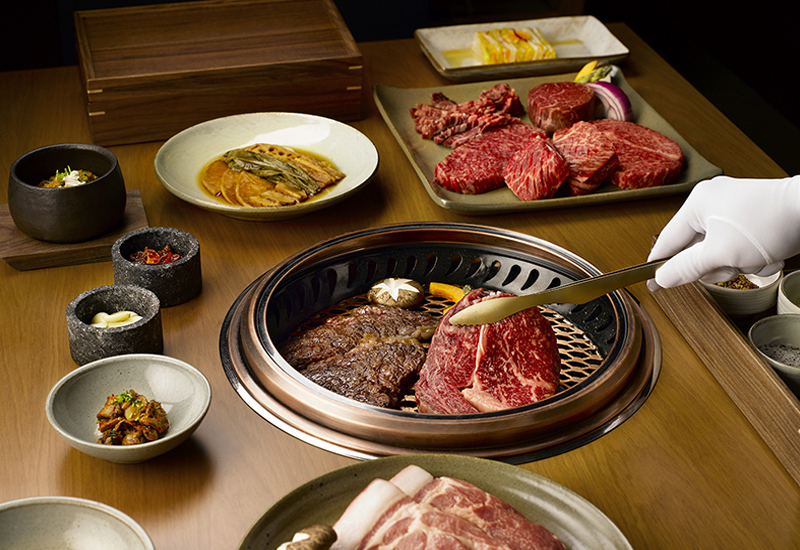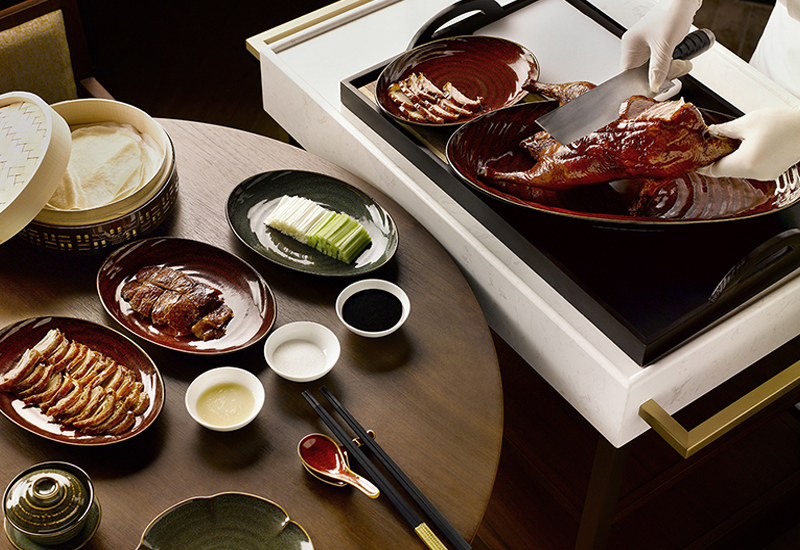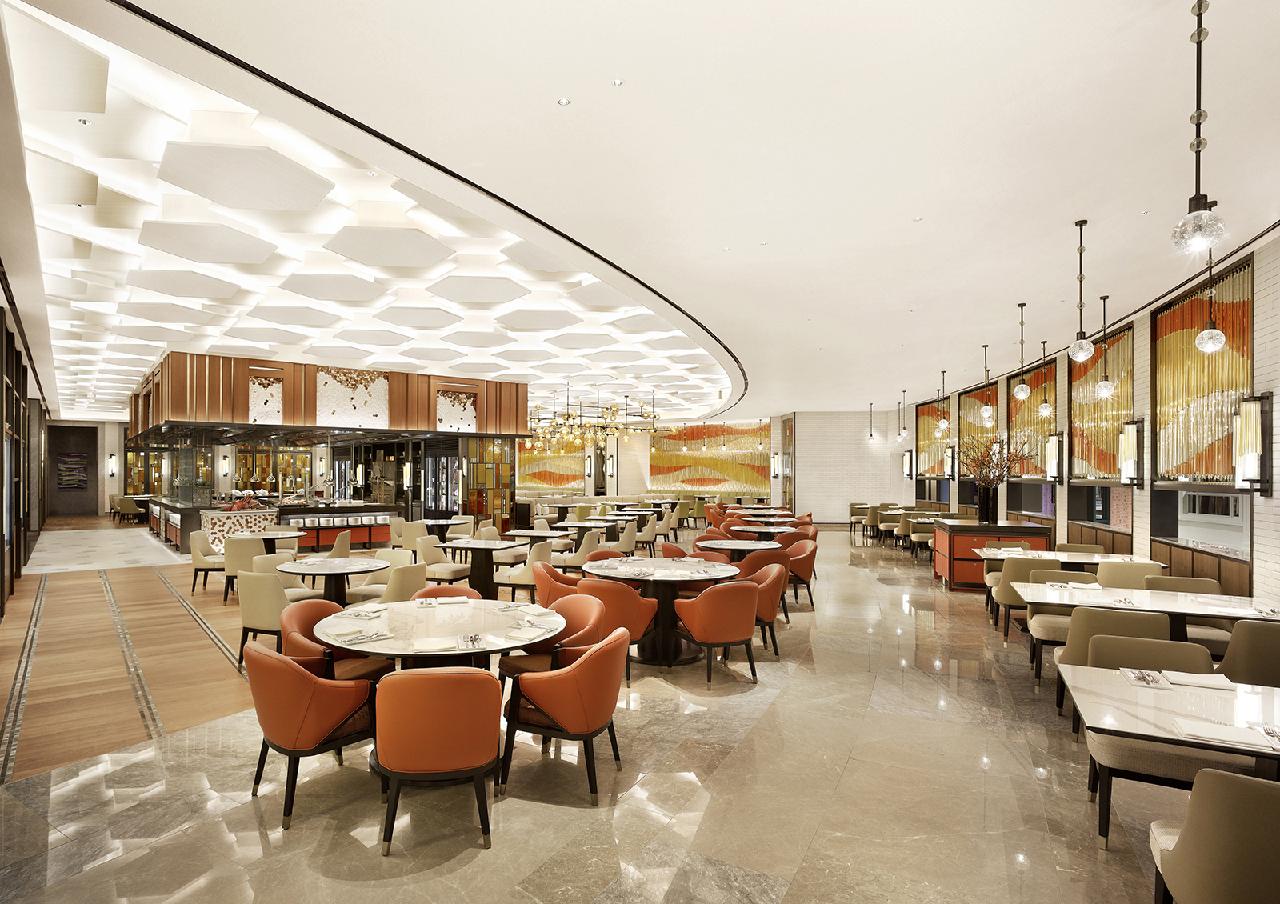 K-Fashion Paradise
Han Collection Shopping
Level 3 is where you will find Han Collection, a shopping concept that displays more than 200 of Korea's most exciting designers. The area looks like an outdoor shopping street filled with boutique stores. It has an extensive collection of men's and women's fashion, including stores for bags, shoes, and accessories. You'll find pieces by designers like Yuna Yang, who showcased her Vegan Tiger range of cruelty-free fashion at New York Fashion Week, and Jaesun Chung, who won the Korea Fashion Grand Award in 2019. There are a total of 14 specialized shops in the area, as well as photo zones you can use to take stylish photos of your new outfits.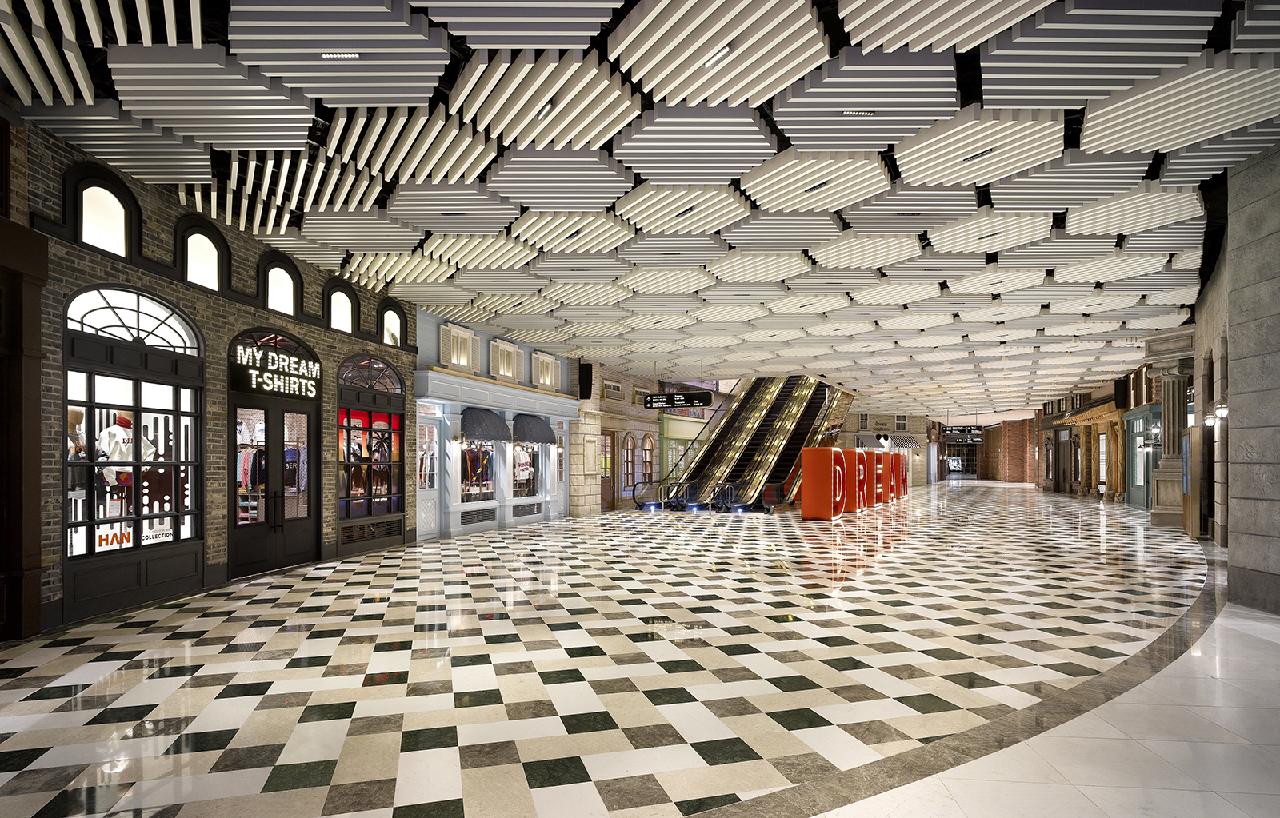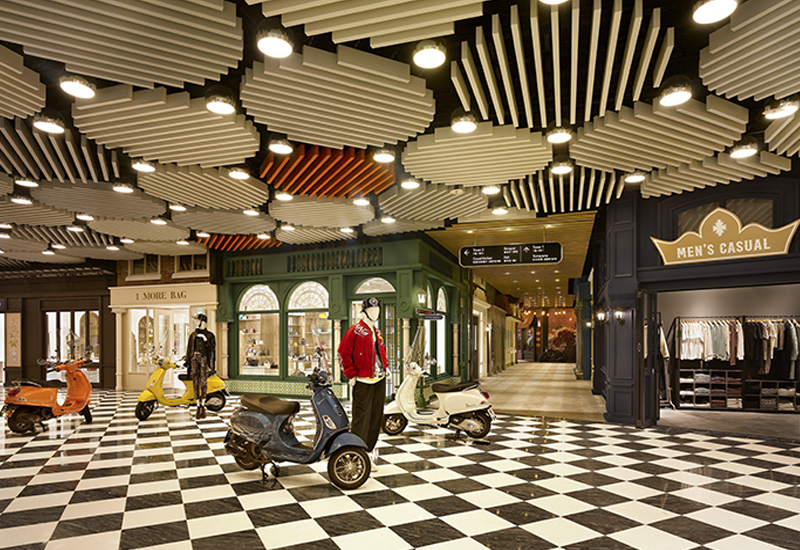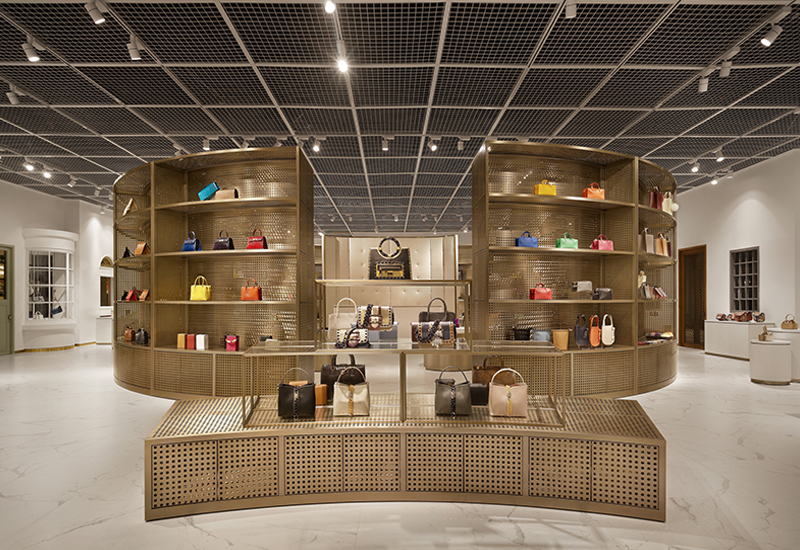 A Dream Wellness Destination
Spas, Saunas, and Fitness
The Grand Hyatt Jeju has plentiful wellness options to ensure you end your trip feeling your best. Korean Jjimjil Spa offers a local spa experience complete with saunas and pools to relax in. You can also get treatments such as body scrubs and therapeutic bodywork. Meanwhile, Rosebay Spa offers world-class face and body treatments that utilize global wellness trends and technologies. If you feel your best after exercise rather than relaxation, try out the 320 square meter Fitness Center complete with the latest equipment. It is all you need for a restorative workout. Or go for a dip in the indoor pool with its high ceiling windows that let in plenty of natural light. If you would rather exercise outdoors, head to Level 8 Pool Deck where you can enjoy an infinity pool, hot tubs, cabanas, daybeds and sunbeds. A children's pool is available for the kid's to splash about. Catch one of the most beautiful sunsets at the pool deck too, with amazing views of Jeju city and beyond.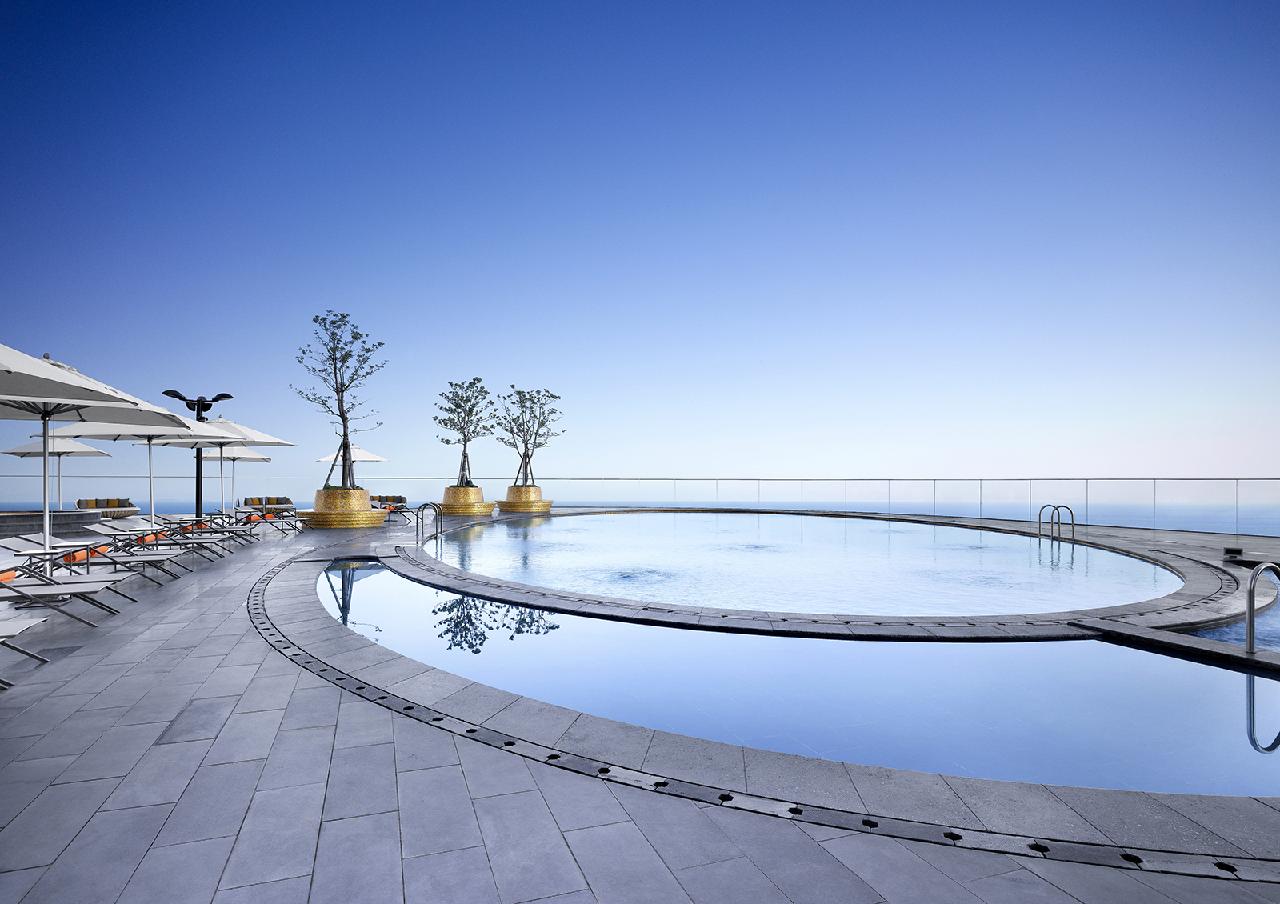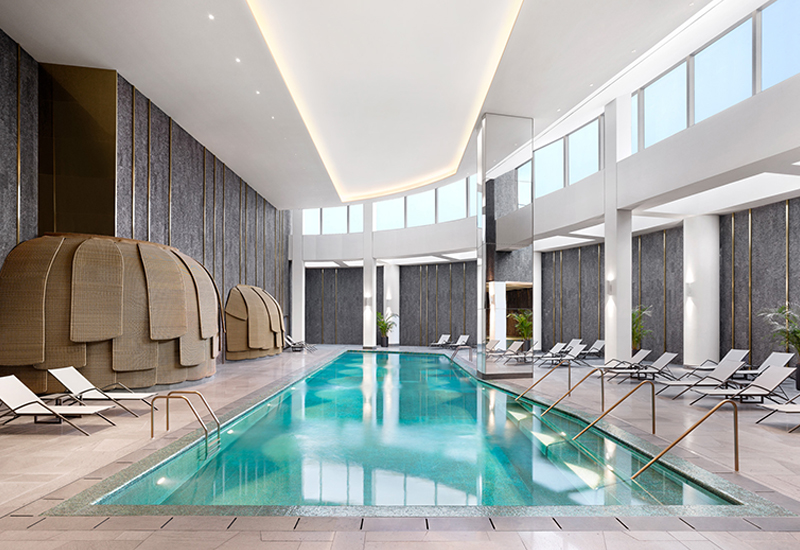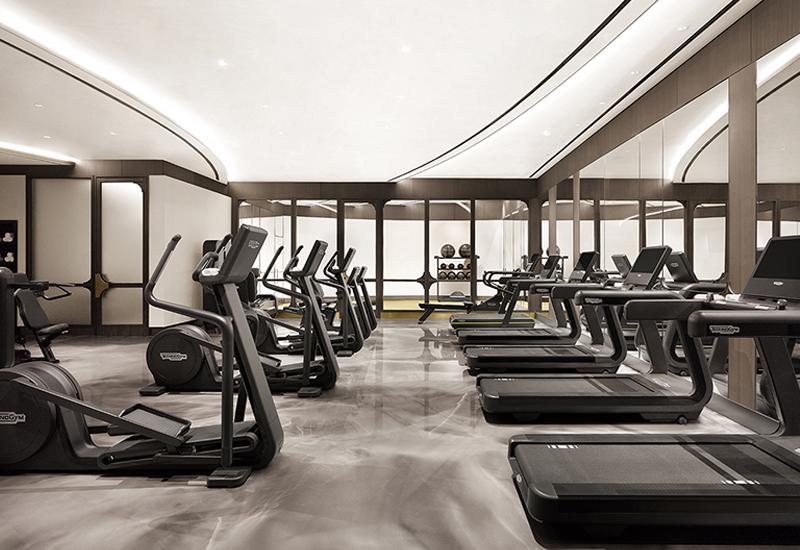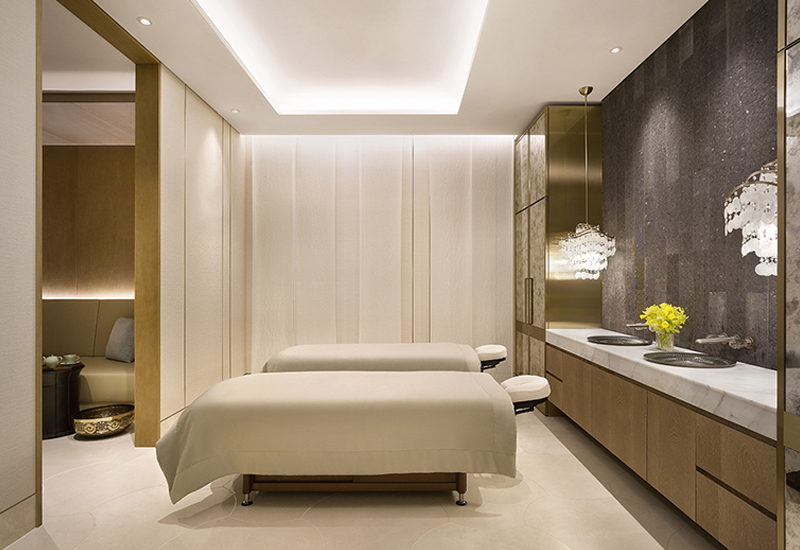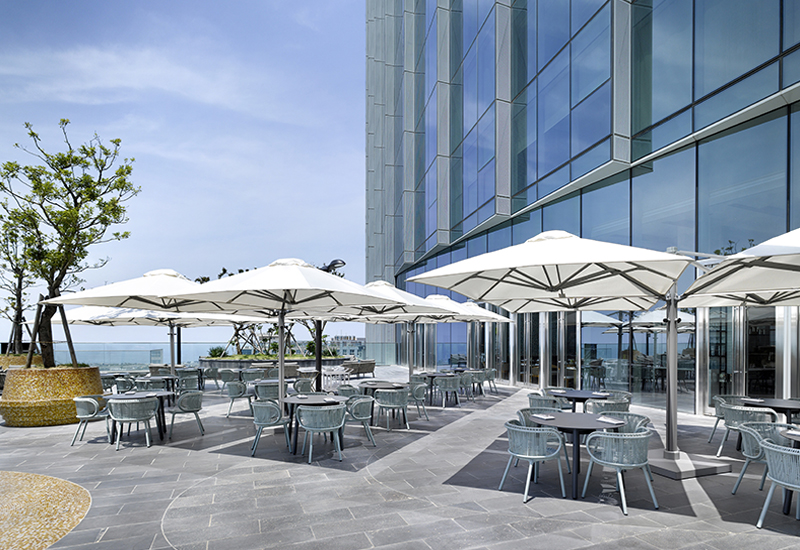 Notice

※ The above information was written on 2021-09-03. Please confirm the information prior to your trip.
※ Unauthorized use of the content above (text, photos and videos) is prohibited and subject to copyright by the Jeju Tourism Organization.