본문
Around Follie is Trendy Accommodation to Connect with Jeju
Blending stand-out architecture with outdoor Jeju experiences, Around Follie is perfect if you want a unique place to stay.
Camping and Lodges Deep in the Countryside

Around Follie is Trendy Accommodation to Connect with Jeju

Around Follie is a unique accommodation option on the southeast of Jeju. Part campsite, part lodge resort, it blends interesting design with an appreciation of the island. The lodges that are dotted around the field are central to this idea. Each one is built from gray stone and has a squared-off pyramid design said to be inspired by shapes found on Jeju. It's easy to see how the island's bangsatap towers—stone structures originally built to protect villages from bad luck—and yeondae smoke signal stations—coastal mounds of rocks used to relay important messages rapidly—inspired the buildings. That's not the only way the island seeps into the resort, though. You'll notice plenty of stone walls throughout. Built with volcanic rock, these are a common sight in the island's rural villages. Meanwhile, the countryside that surrounds the park focuses your mind on Jeju's nature. Despite the seemingly remote location, Around Follie is only a 20-minute drive from Seongsan Ilchulbong Peak, Udo Island, and Seopjikoji, three of Jeju's most famous attractions. Around Follie does plenty to ensure that if you want to stay remote, you can do so. The different accommodation options all have their own outdoor terrace. They come complete with outdoor furniture and you can even rent a grill. It's easy to see how you could spend hours at a time sitting outside enjoying the fresh air. There is also a pool that is open to all guests from June to September. Take a swim or relax in one of the deckchairs when the weather is warm. The A.Ground Pub and Café sells brunch and evening meals, including its signature U.S.-style barbecue set. Eat this in the restaurant or enjoy it in the privacy of your own space. The resort also puts on art and music events, flea markets, and creative classes. But Around Follie really stands out due to its accommodation options. There is something for everyone: from simple camping decks to a luxurious pool villa.
Connect With Nature
Caravan and Camping Sites
Around Follie has 12 camping and caravan spots. There are options suitable for everyone, from individuals to families. Guests can bring and use their own equipment or rent camping gear through Around Follie. This makes it an excellent way for people new to the hobby to experience camping on Jeju. It's also a good option if you like camping but don't want to bring your equipment from home.
Price: KRW 50,000 to KRW 60,000 in April, May, June and September, and October. KRW 60,000 to KRW 70,000 in July and August.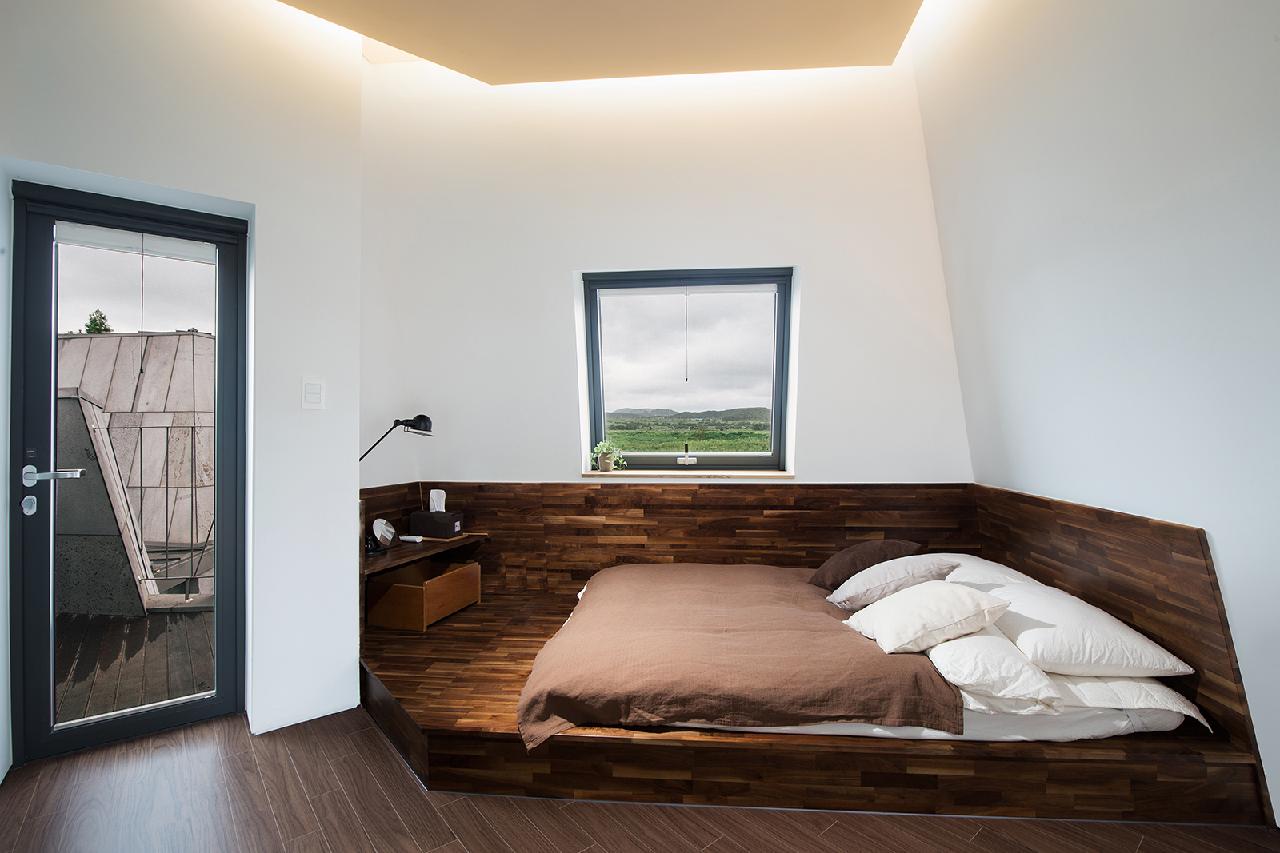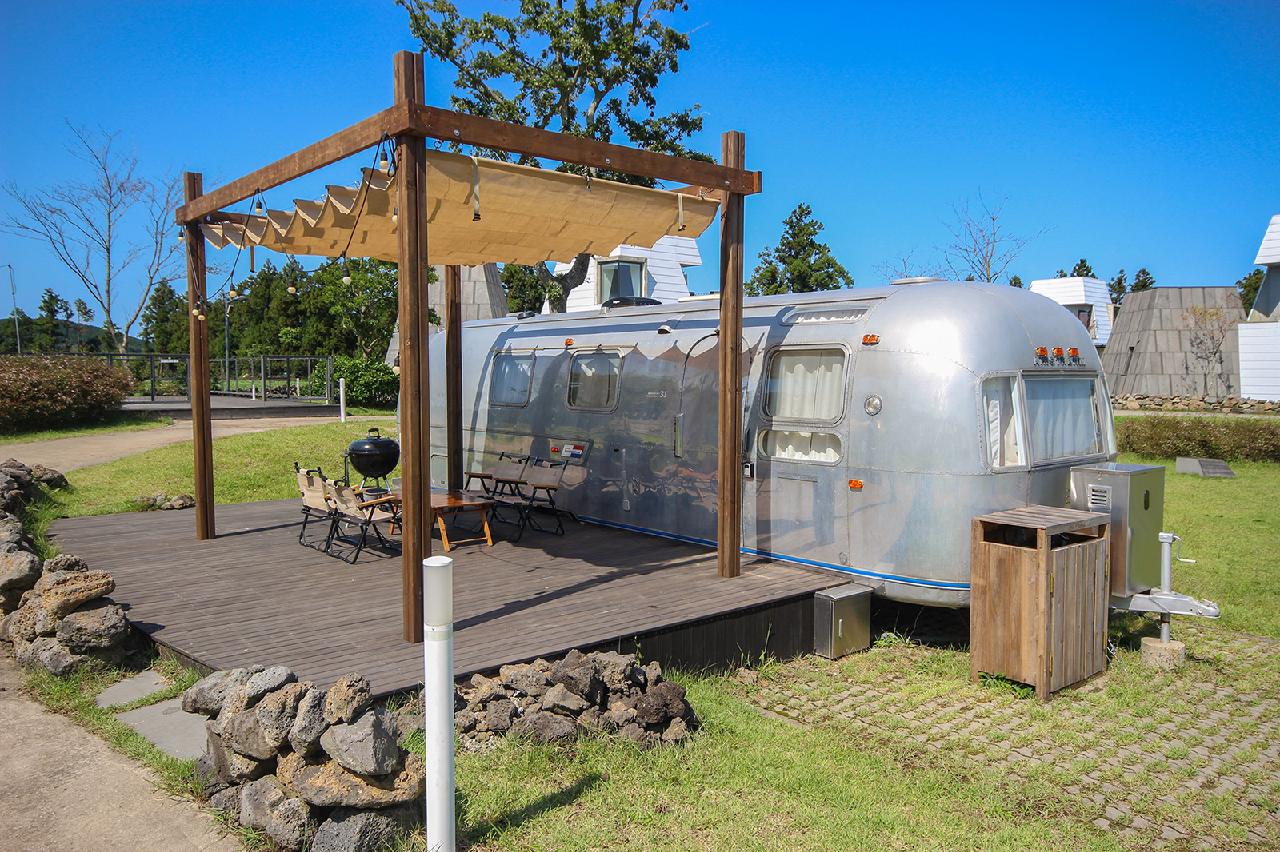 Focus on Life's Essentials
Minimal Cabins
There are two small cabins available for guests to rent. Around Follie says it wants these spaces to focus on the essential elements of life. The small accommodation contains everything necessary for a trip—essentials like a bed, fridge, and kitchen equipment—and nothing more. Each cabin has an outdoor deck so you can relax outside, surrounded by Jeju's nature. The cabins are suitable for up to two people.

Price: KRW 180,000 Sunday to Thursday and KRW 230,000 Friday and Saturday / KRW 230,000 every day in July and August
Vintage Style Stays
Airstream Travel Trailers
Around Follie has three vintage Airstream travel trailers in sizes ranging from 17 to 31 ft. These vehicles, originally from the 60s and 70s, have been refurbished to fit the Around Follie aesthetic. The 17 ft and 27 ft Airstream trailers are suitable for two people, while the 31 ft option has a sofa bed and a queen bed, meaning it can fit up to four. Each trailer comes with a kitchen and an outdoor area.
Price: KRW 120,000 to KRW 270,000 during off-season / KRW 160,000 to KRW 270,000 in July and August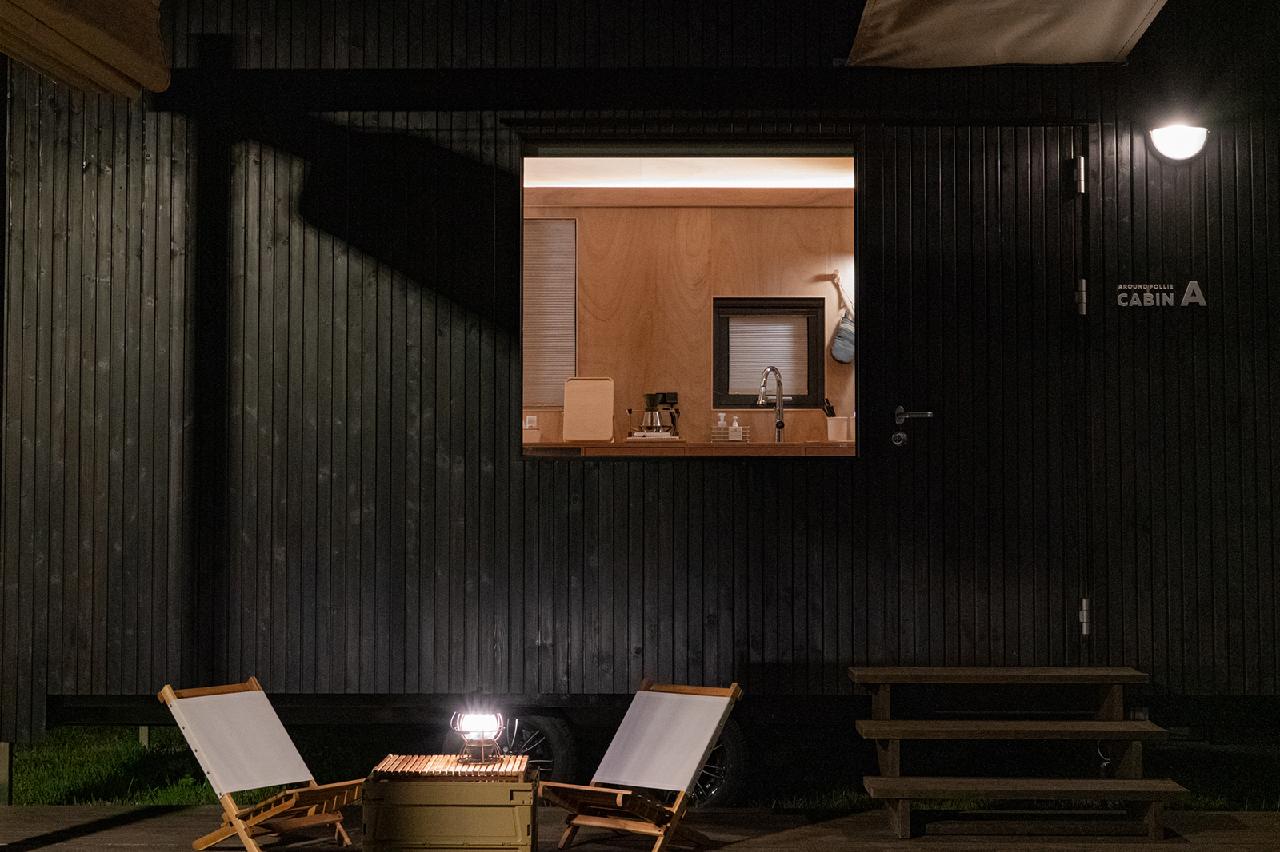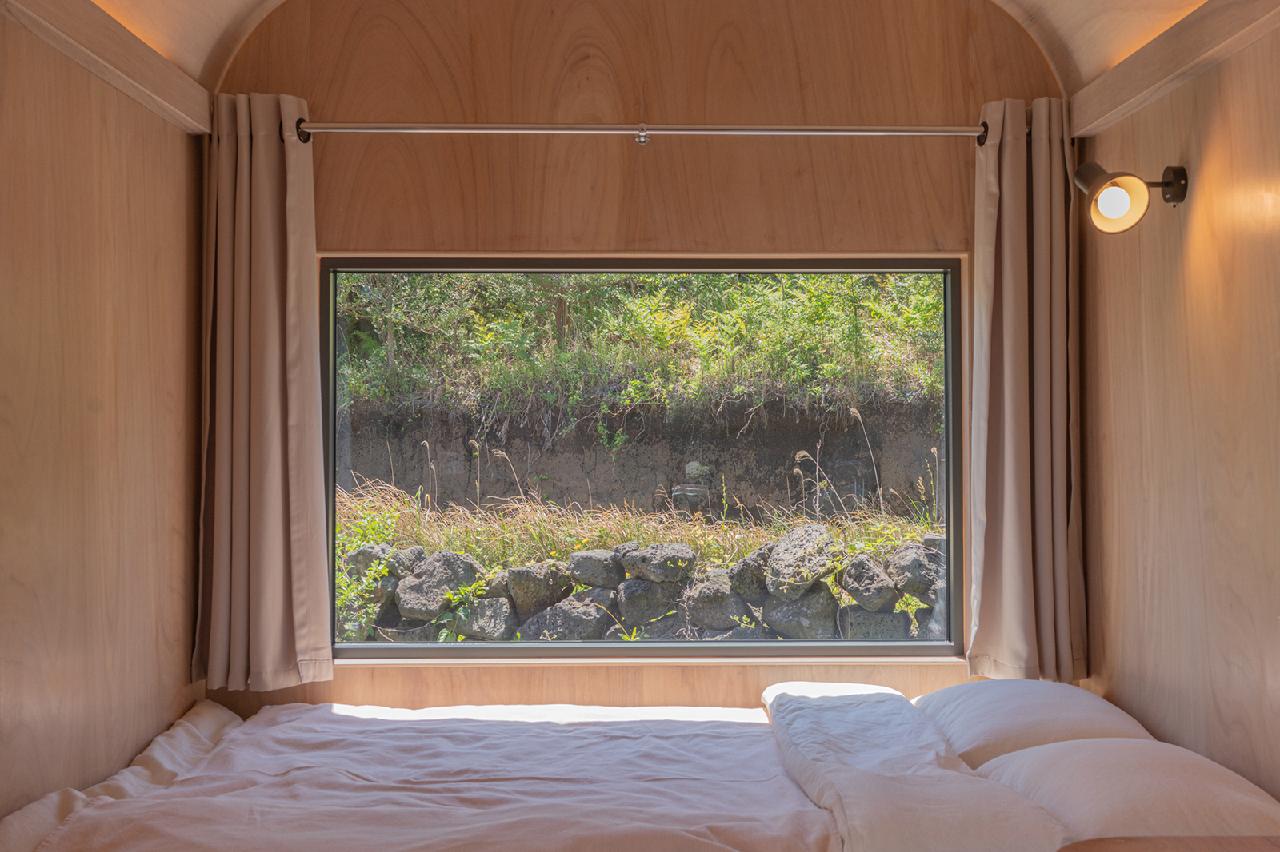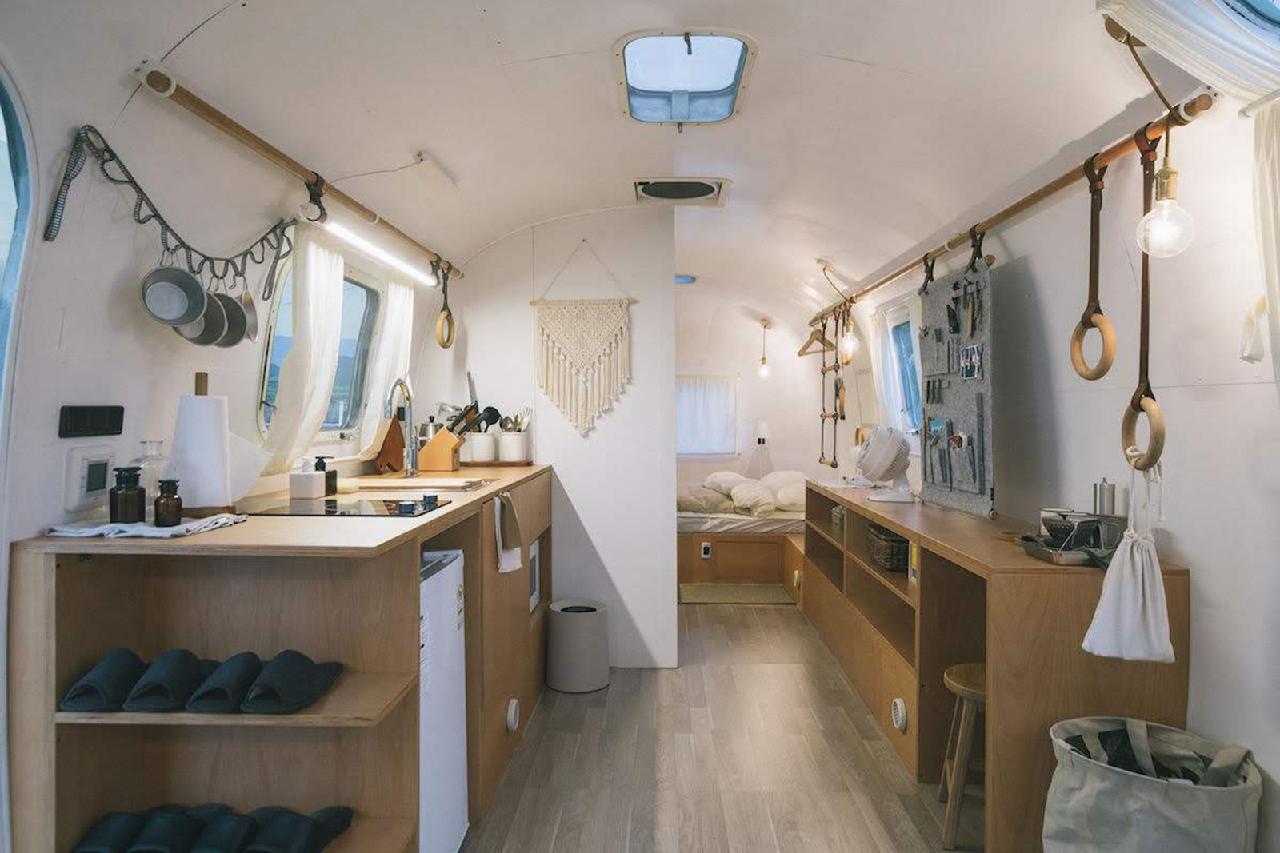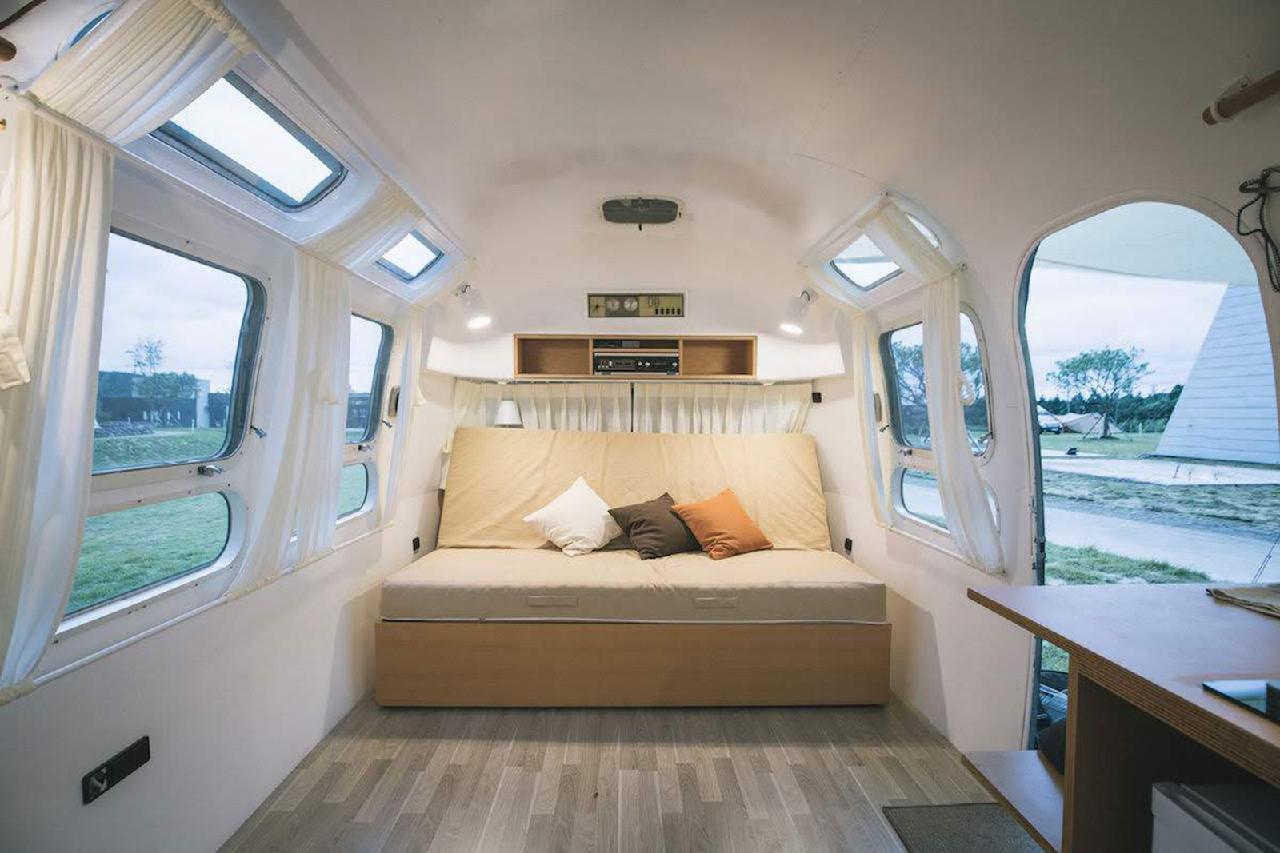 Luxury Accommodation
Around Follie Lodges
The Around Follie lodges sit firmly at the luxurious end of the spectrum. There are four types, ranging from loft accommodation to a pool suite. Each one contains everything you need for a comfortable stay, but they differ in size and amenities. The loft lodges are set over two floors. Guests get a kitchen, living room, private deck, and an upstairs bedroom. The twin lodges add a downstairs bedroom and an open-air rooftop bathtub and terrace. If you need more room, consider going for one of the suite lodges. These increase the amount of downstairs living space available by adding a separate kitchen. The pool villa is the largest accommodation option. It has two bedrooms, plenty of living space, and a private pool.
Lodge Price: KRW 200,000 to KRW 450,000 during off-season / KRW 330,000 to KRW 550,000 in July and August
Pool Villa Price: KRW 500,000 to KRW 550,000 in November to April / KRW 550,000 to KRW 650,000 in May, June, September, October / KRW 850,000 in July and August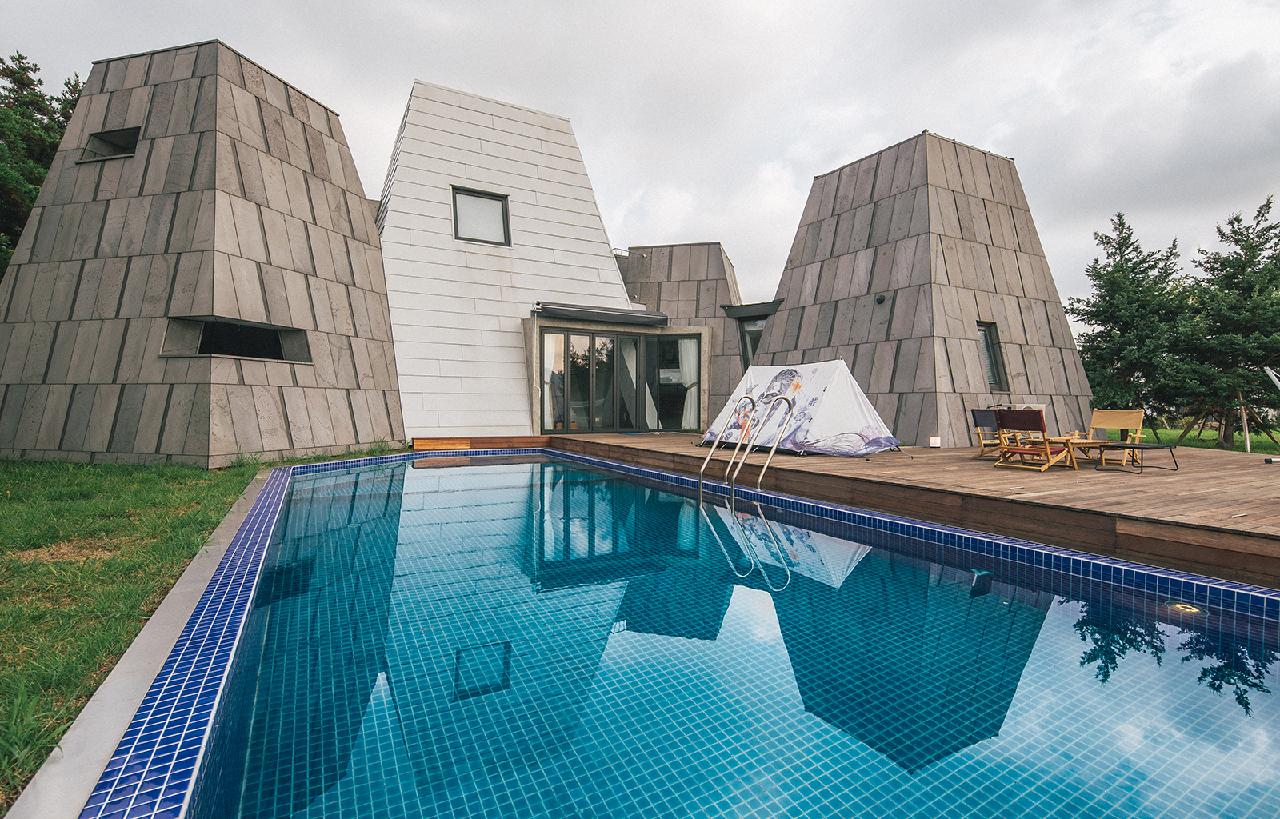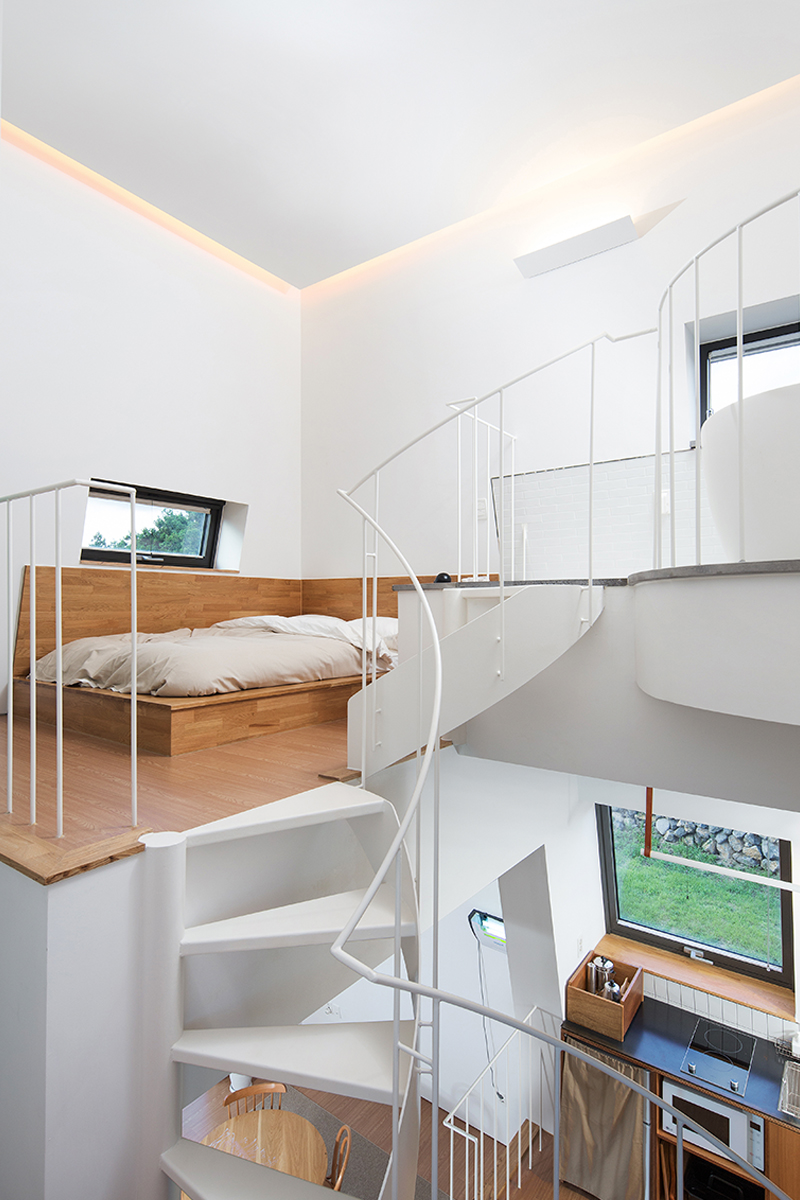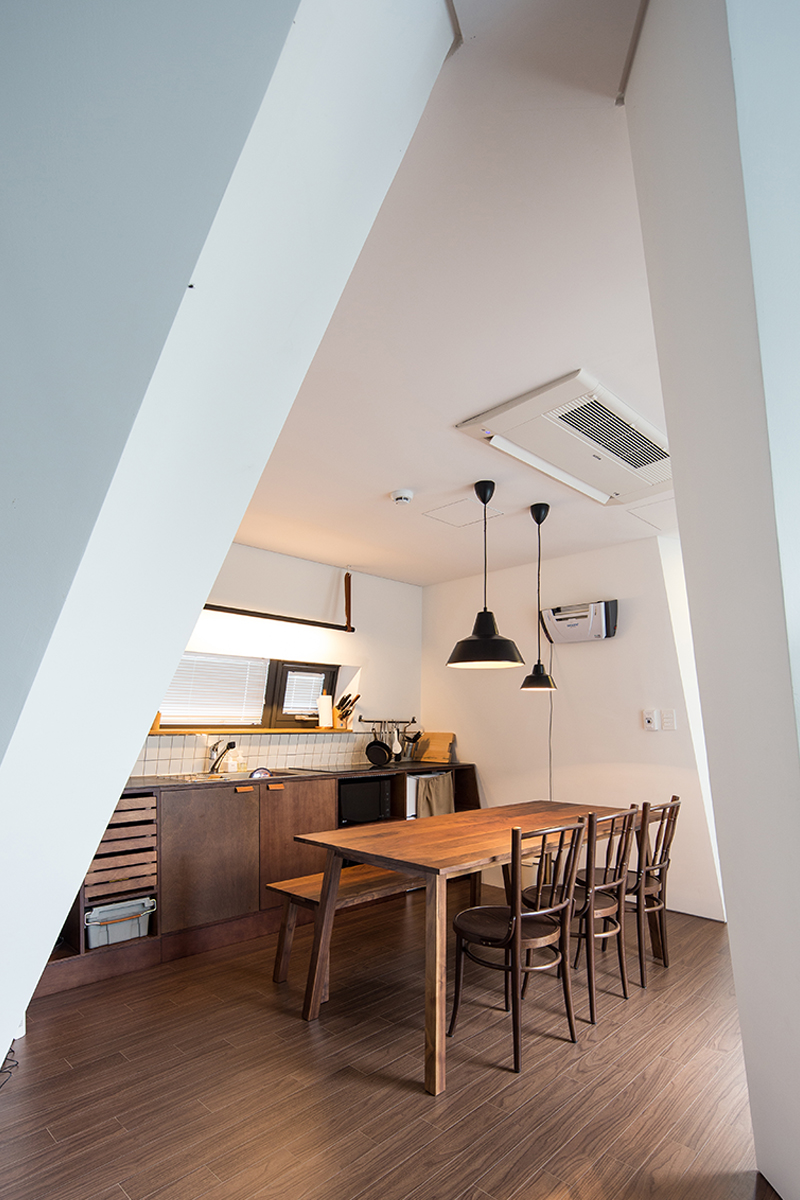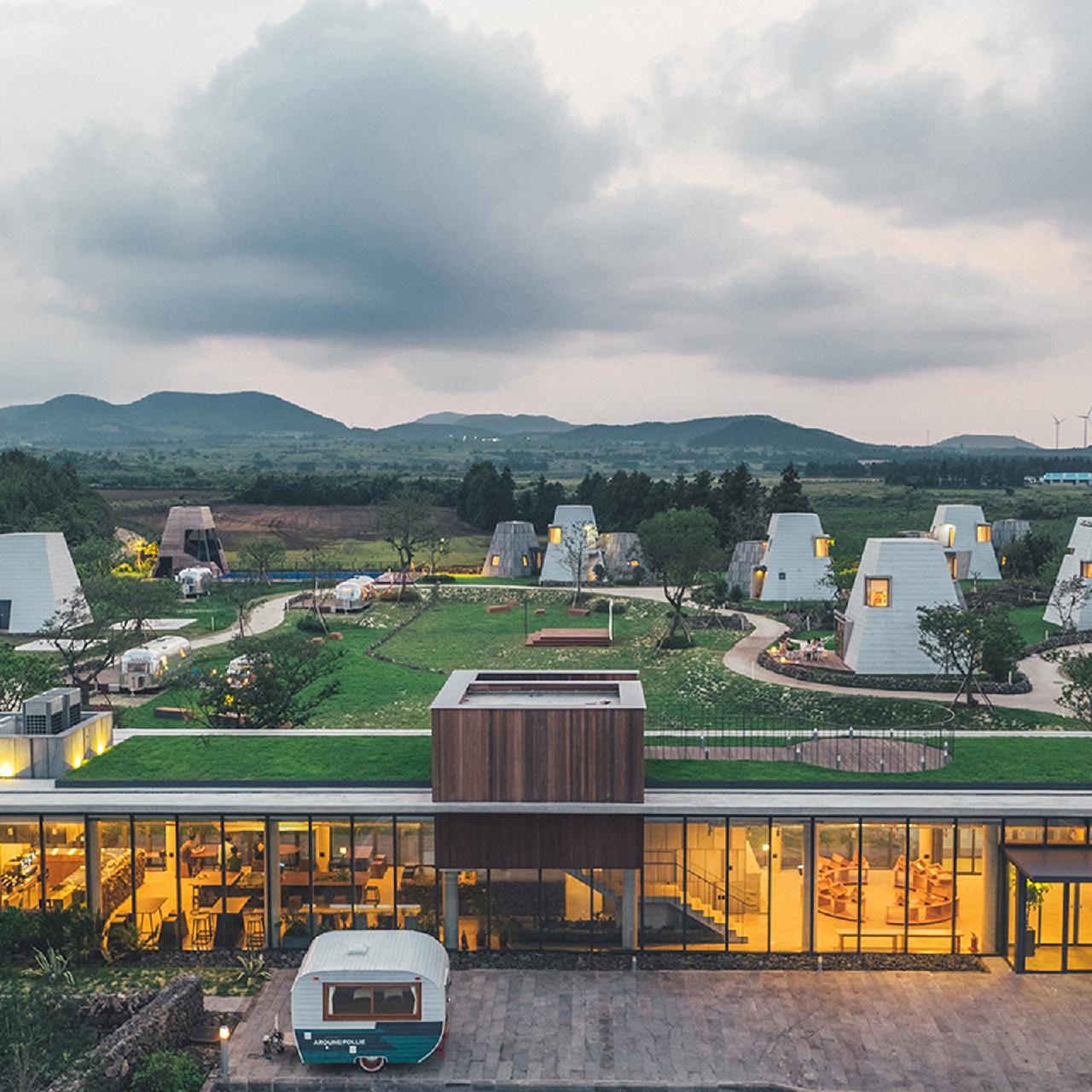 Address: 433 Seongsanil-ro, Seongsan-eup, Seogwipo-si, Jeju-do
Contact: 064-783-6226
Check-in: 4 p.m.
Check-out: 11 a.m.
Website: https://aroundfollie.com/
Notice

※ The above information was written on 2021-07-09. Please confirm the information prior to your trip.
※ Unauthorized use of the content above (text, photos and videos) is prohibited and subject to copyright by the Jeju Tourism Organization.