본문
Three Hanok Hotels for an Authentic Korean-Style Stay
There are many places to stay on Jeju. But Hanok-style accommodation is the only way to get a traditional Korean experience. Here are three great options.
Accommodation Unique to Korea

Three Hanok Hotels for an Authentic Korean-Style Stay

Jeju has an abundance of places to sleep. You can stay in everything from cozy guest houses to luxury hotels. But visitors looking for an experience they won't get in any other country should try hanok-style accommodation. Hanok are traditional Korean houses known for their wooden beams, unique roof shape, and hanji wallpaper. On Jeju, there is a hanok option for everyone, from the village-style accommodations in Canopus Resort Pension, to the hotel and hanok fusion in the Hallagung Hanok Hotel to the luxury rooms at the Seaes Hotel and Resort. Read on for more information about each one.
Guesthouses with a Traditional Village Atmosphere
Canopus Resort Pension
Canopus Resort Pension is home to several individual hanok-style houses. Anyone who has watched a historical Korean drama will recognize the design of the buildings, from the distinctive roof to the exposed wood. The hanok are surrounded by a lush green garden complete with pagodas, bright flowers, and plenty of Jeju volcanic stone. The effect is that staying in the resort is like stepping into a traditional village. The experience continues inside the houses. Each building's interior is decorated in a traditional style. But the rooms also have all the convenience you'd expect from modern accommodation, including a T.V. and air conditioning unit. All of the hanok have a small kitchen with a rice cooker, stove, and cutlery, making it possible to cook your own meals, although the owners don't allow you to cook meat or fish inside. You can choose from a building with either two or three bedrooms. The three-room building fits up to six people, while the two-room fits up to four. Visitors should be aware that the traditional experience stretches to the living arrangements. This means visitors sleep on futons rather than on a bed. The shower facilities are shared and in a separate building but should be reserved for groups. The accommodation is in a convenient location to the east of Seogwipo City on the south side of the island. It's a 15-minute drive from Jeongbang Waterfall and an 8-minute drive from Soesokkak Estuary. It's a great option if you want an accommodation experience you won't get outside of Korea.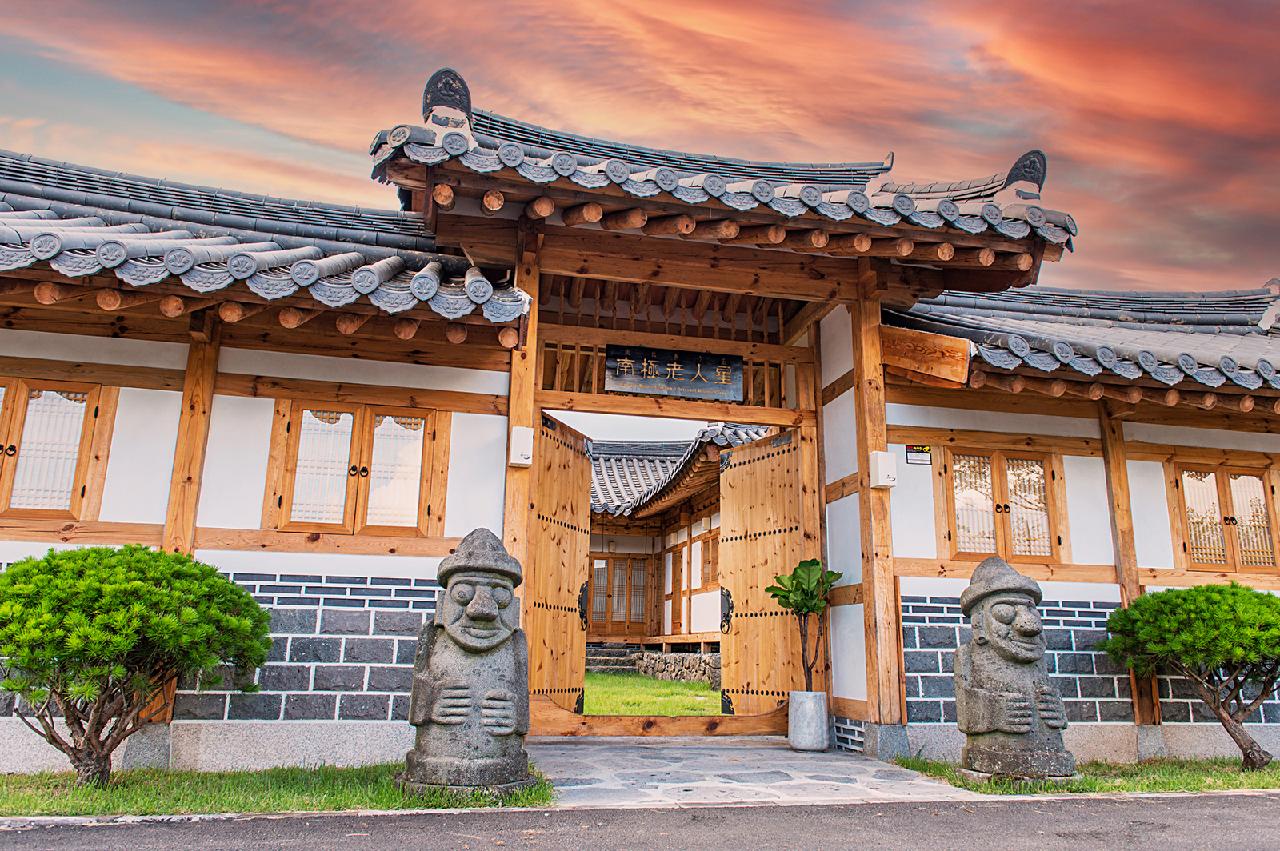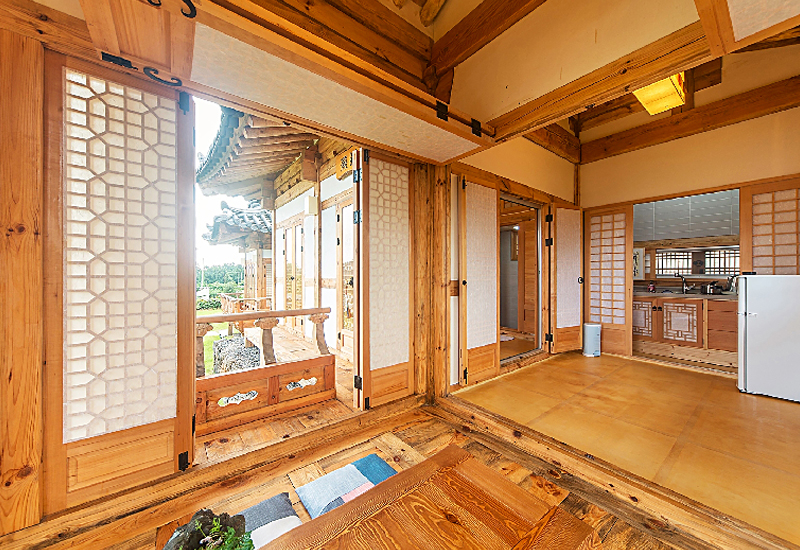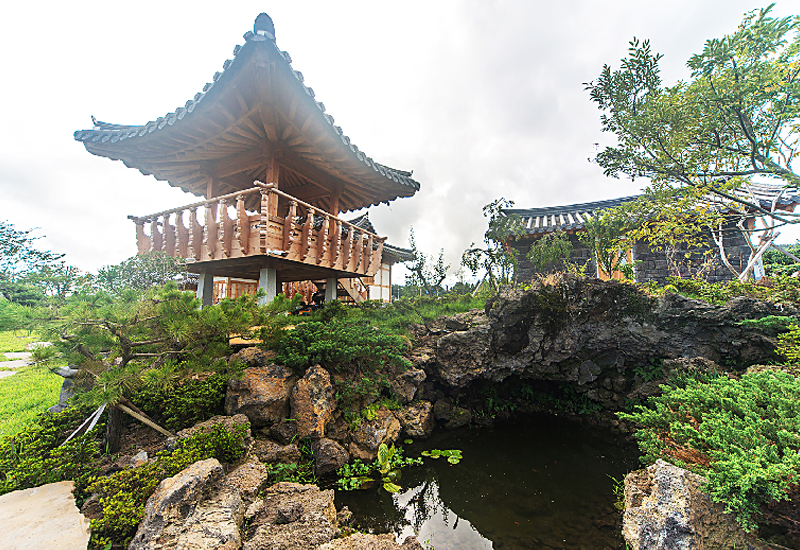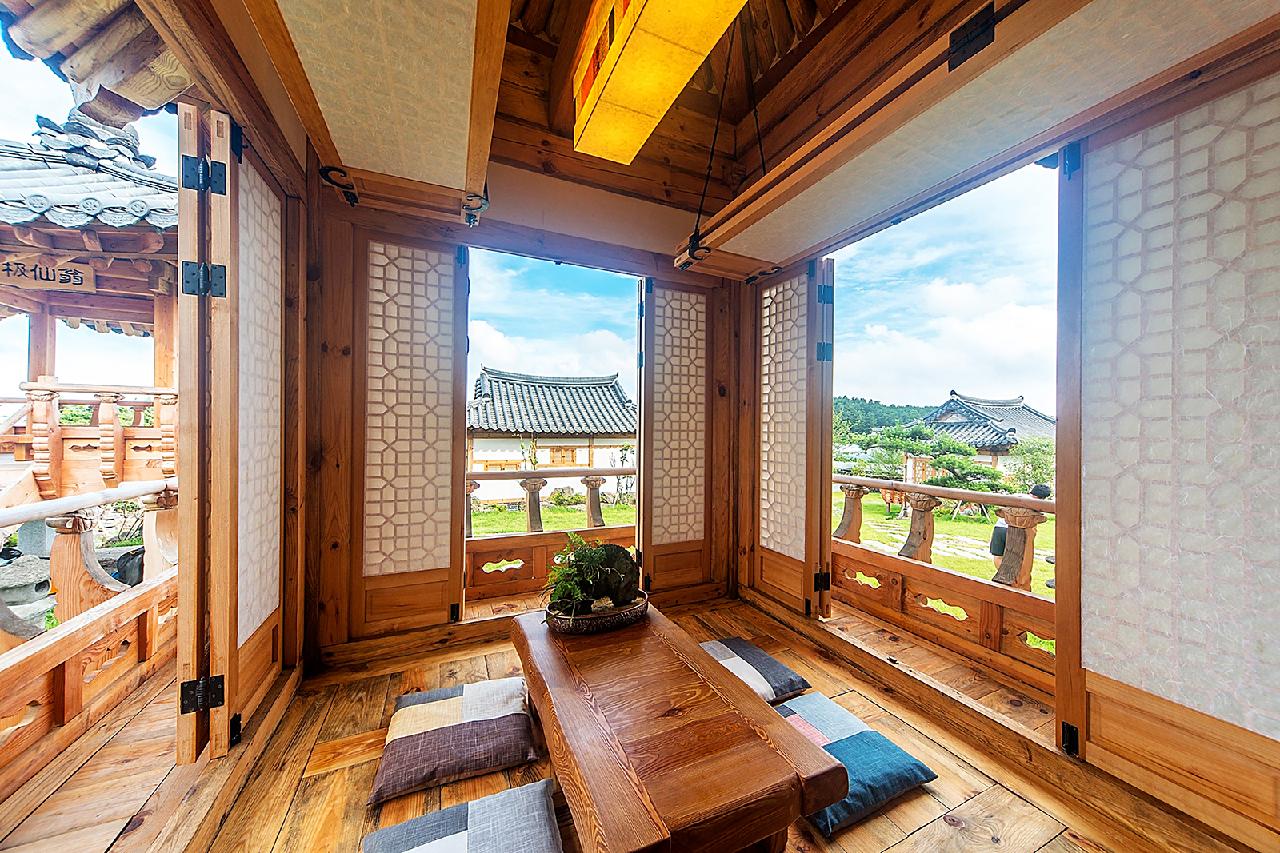 Address: 216 Hasinsang-ro, Seogwipo-si, Jeju-do
Contact: 010-3294-0878
Website: canopusjeju.com/
Prices: From KRW 250,000 to KRW 450,000 per night
Hotel Comforts with a Hanok Experience
Hallagung Hanok Hotel
provides visitors with a unique experience based around traditional Korean and Jeju living, but with all the comfort of a modern hotel. Visitors can choose from three types of accommodation: hanok houses, hanok-style hotel rooms, and houses in a recreation of a traditional Jeju village. The hanok houses are multi-room accommodations suitable for up to eight people. The exact specification of each one differs, but they all come with a combination of traditional furnishings and modern amenities. The hotel grounds are home to traditional Jeju Chogajip houses. These are recognizable as being from Jeju due to the thatched roof on each building. They are multi-room standalone houses that are suitable for groups of up to eight people. The final option is the hotel rooms, which come with either hotel-style or hanok-style furnishings. These come in various sizes: from single rooms for couples to accommodations for up to eight people. The hotel's location on the edge of Seogwipo City means visitors have easy access to restaurants, cafés, shops, and the traditional market. The hotel is also close to Seogwipo's two most famous waterfalls, Jeongbang Waterfall and Cheonjiyeon Waterfall. There is also a restaurant and café within the hotel itself.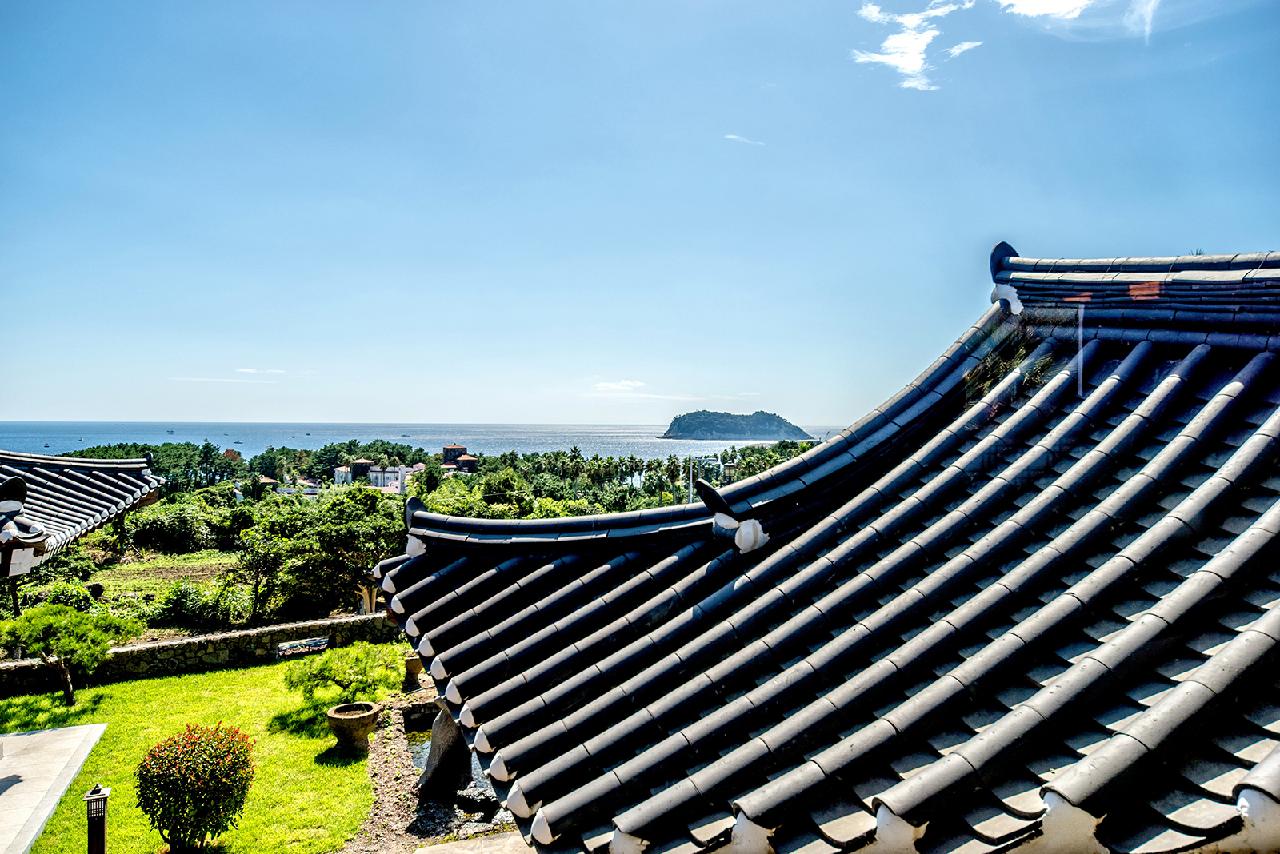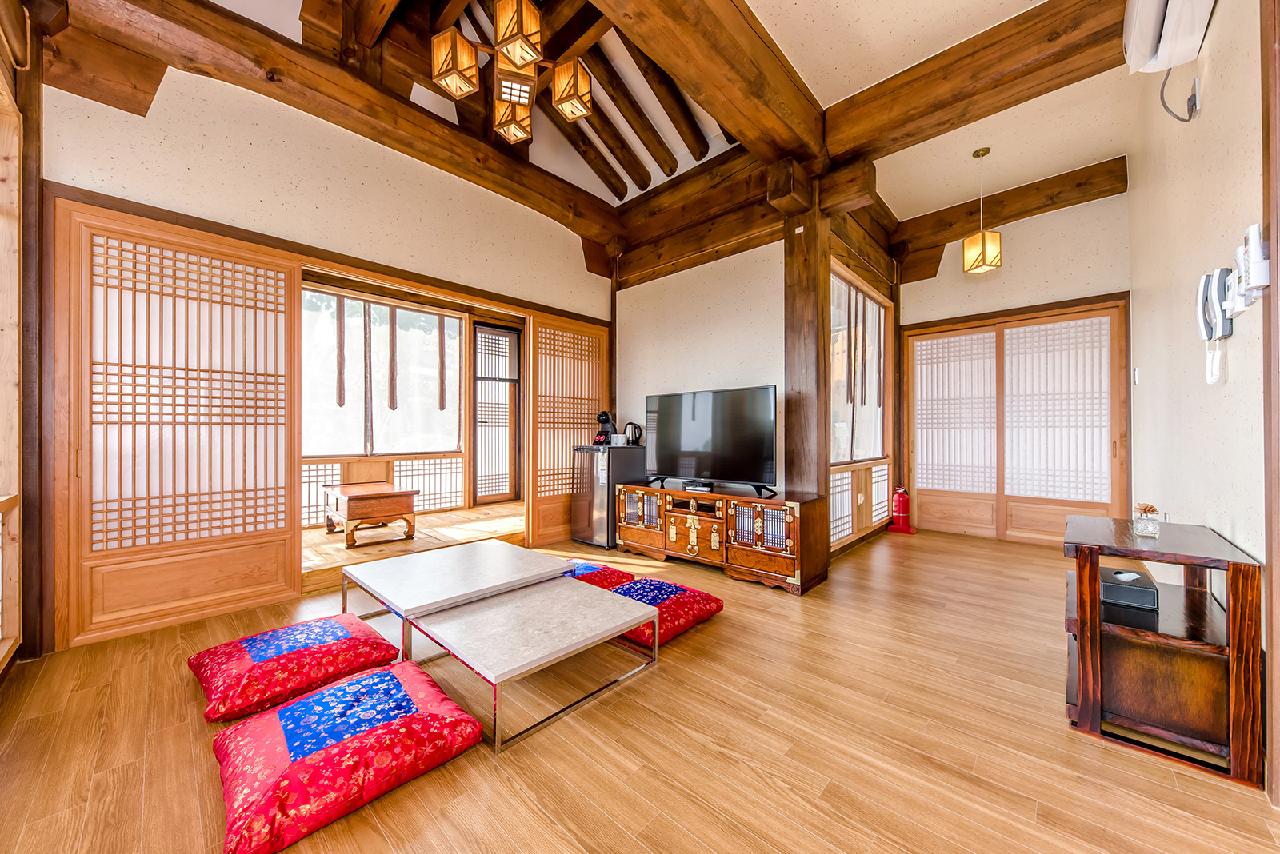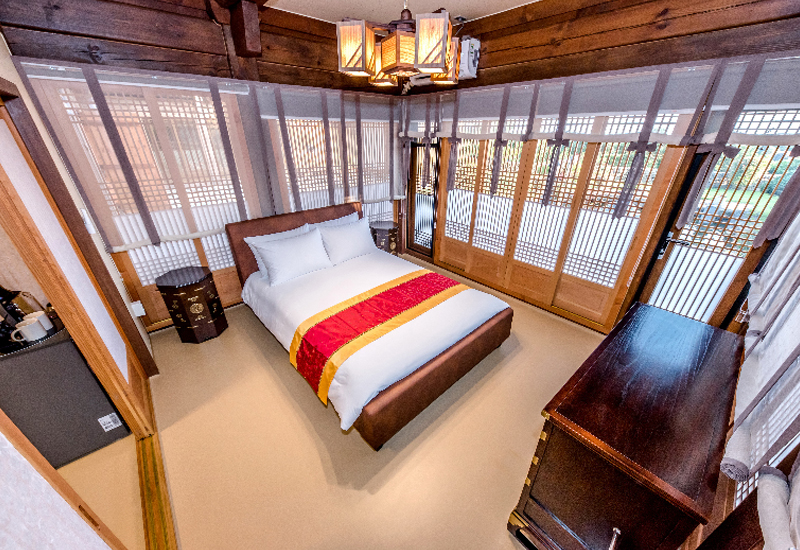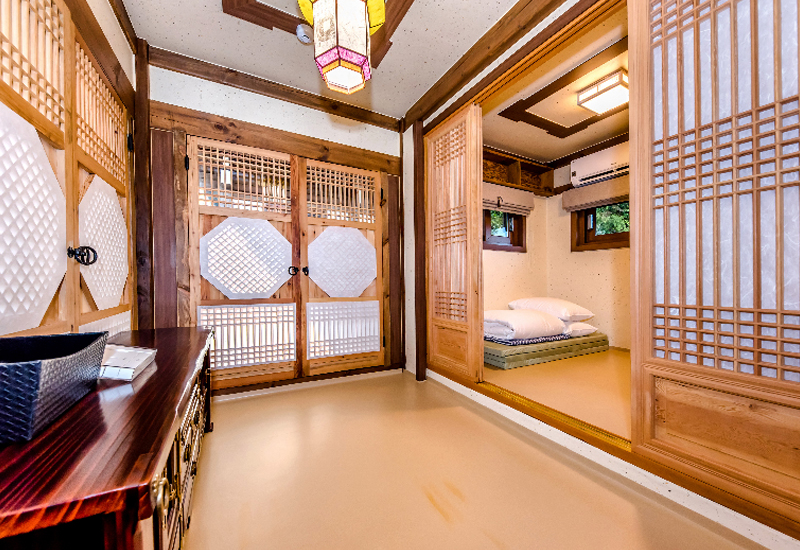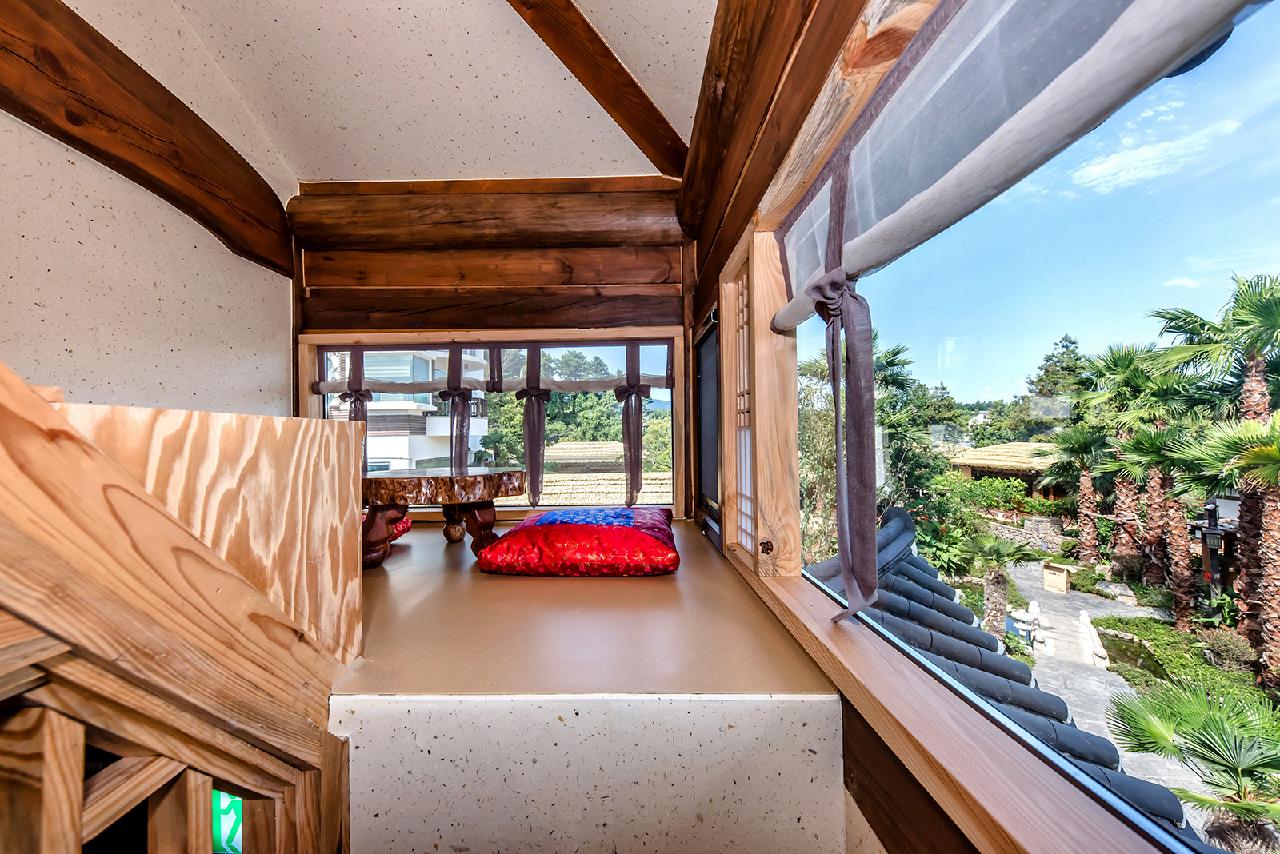 Address: 6 Jeongbangyeon-ro, Seogwipo-si, Jeju-do
Contact: 064-732-7900
Website: www.hallagung.com/
Prices: From KRW 130,000 to KRW 800,000 per night
Luxury Hanok Living
The Seaes Hotel and Resort
The Seaes Hotel and Resort is situated on the Jungmun coast. The resort is made up of buildings that borrow features from traditional Jeju houses, hidden among black volcanic stone walls and trees. There are various styles of room available. The Deluxe Rooms come with a personal terrace, while the suite Luxury Suites have small outdoor pools. These rooms may have features of Jeju-style houses on the outside, but the inside is fitted out in a more modern style. The Jeju Suite is the option for those looking for a more authentic experience of Jeju's past. These rooms are traditional Jeju-style houses with thatched roofs, exposed wooden beams, and hanji wallpaper. The highlight, though, is the personal terrace with beautiful views out over the Seogwipo sea and—depending on which room you choose—a heated outdoor bath. The hotel has a spa and offers massages. It also has an onsite café and restaurant. As the hotel is situated in Jungmun Tourist Complex, visitors also get easy access to the area's amenities, including restaurants, museums, and the JTO Duty Free store. You are also close to natural highlights like Jungmun Beach, Jusangjeolli Cliffs, and Cheonjeyeon Waterfall.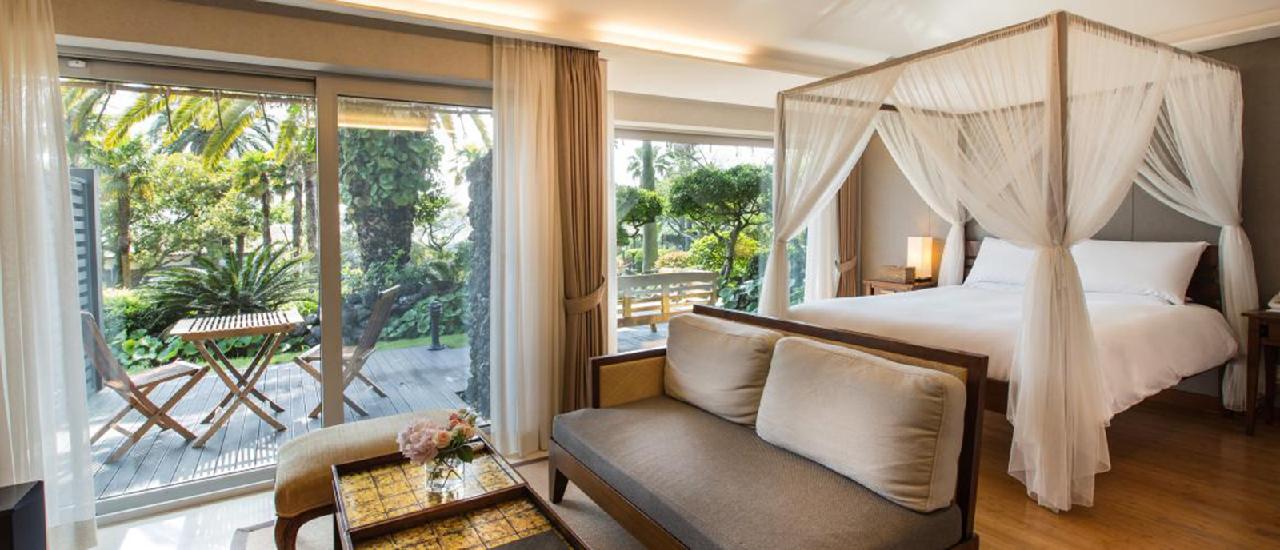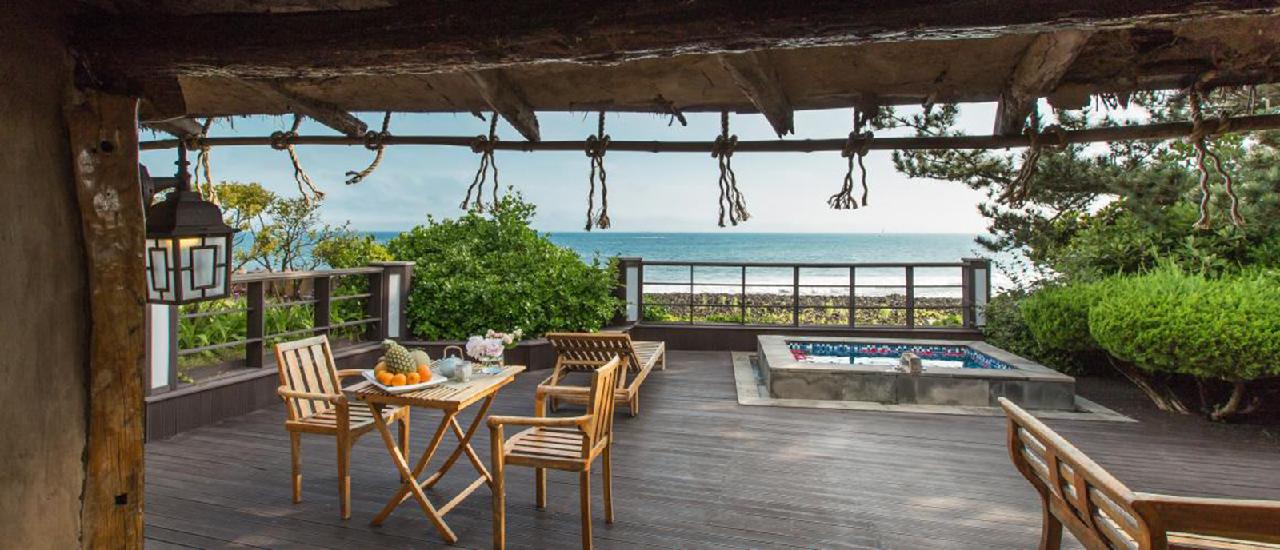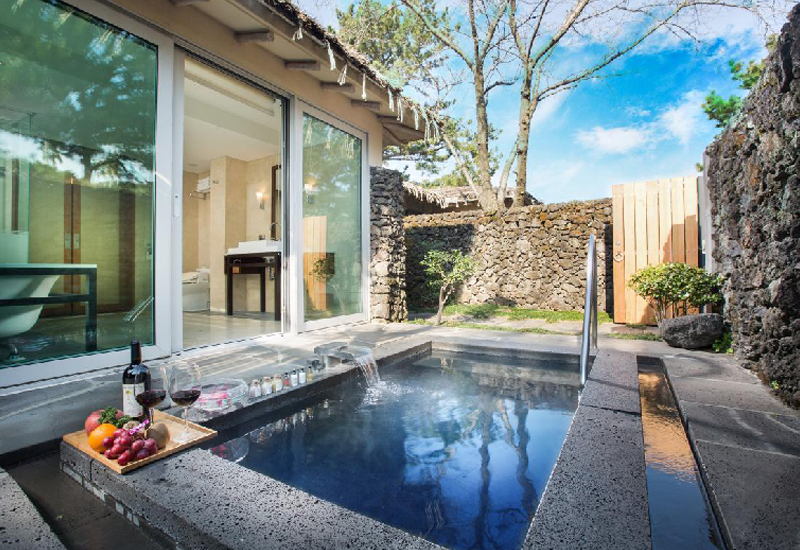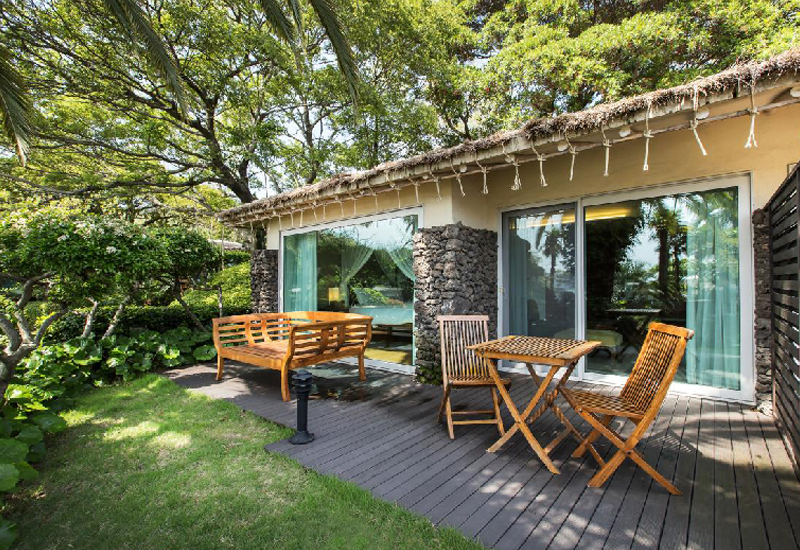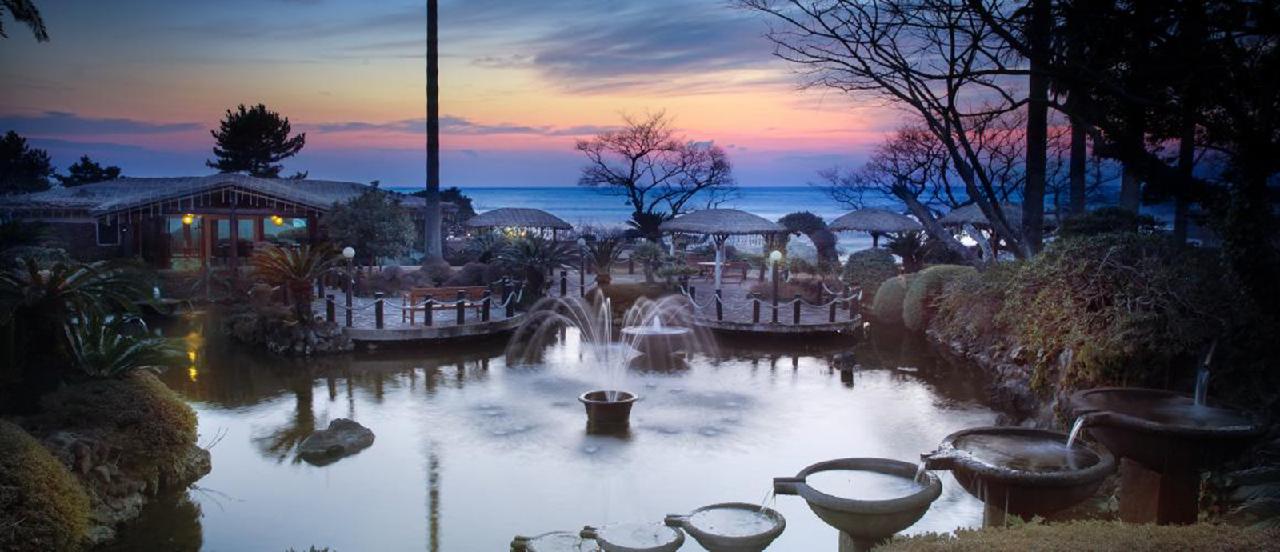 Notice

※ The above information was written on 2021-05-07. Please confirm the information prior to your trip.
※ Unauthorized use of the content above (text, photos and videos) is prohibited and subject to copyright by the Jeju Tourism Organization.