본문
Panpo Oreum Volcanic Cone (Neolgae Oreum Volcanic Cone)
The Forest Surrounding This Trail Makes It a Perfect Location to Walk Through
Address
934, Panpo-ri, Hangyeong-myeon, Jeju-si, Jeju-do
Add to wishlist

0

Like

0

Review

1

Reg itinerary

0
I visited.

0

Lookup

3,870

Share SNS

0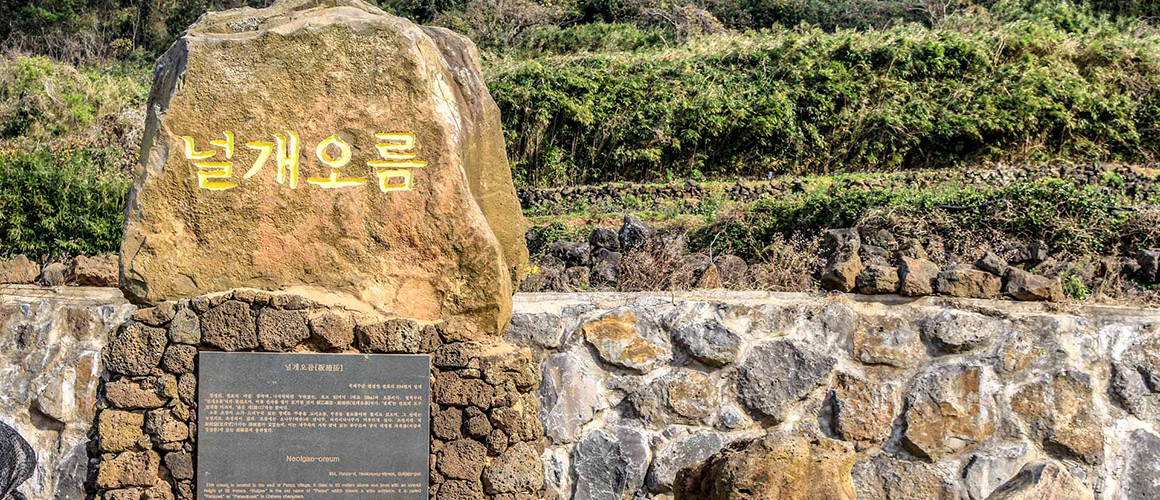 Located 1.5km southeast of Panpo-ri, Hangyeong-myeon (formerly called Neolgae), this volcanic cone is easily accessible by a county road that leads from Ilju Road to Josu-ri.

The back of the volcanic cone is bent to the east and forms a slightly open horseshoe-shaped crater that is open to the east. Inside the opening are farmlands, while tombs can be found in the southeastern slope. The sides of the volcanic cone are inhabited mainly by pine trees and cedar with some growth of acacia.

In the Joseon Dynasty, the Panpo Beacon Fire Station was located at this volcanic cone. Although the beacon fire station was moved to the taller Neujiri Oreum Volcanic Cone (Manjo Beacon Fire Station), the Panpo Beacon Fire Station communicated with Donae Beacon Fire Station and Eodo Beacon Fire Station to the northeast, and Chagwi Beacon Fire Station and Dangsan Beacon Fire Station to the southwest.

Neolgae Oreum Volcanic Cone was the cone's original name and the cone received its name because of its proximity to Neolgae Village. Panpoak is the name of the cone interpreted in Chinese characters.