본문
Shrine for General Choe Yeong
A Place Where Residents of Chujado Island Hold Rituals for General Choe Yeong for a Good Haul of Fish
Address
Chuja-ro, Chuja-myeon, Jeju-si, Jeju-do
Add to wishlist

0

Like

0

Review

0

Reg itinerary

0
I visited.

0

Lookup

10,152

Share SNS

1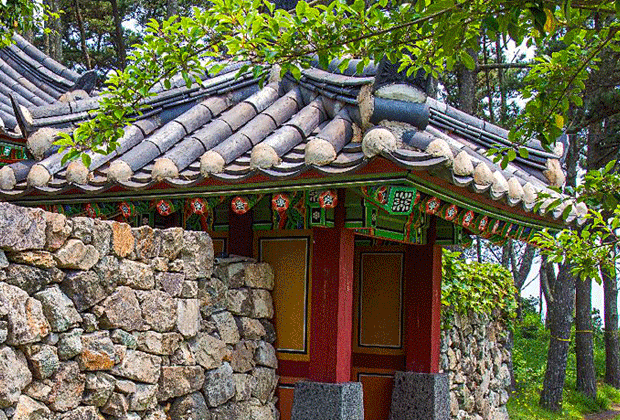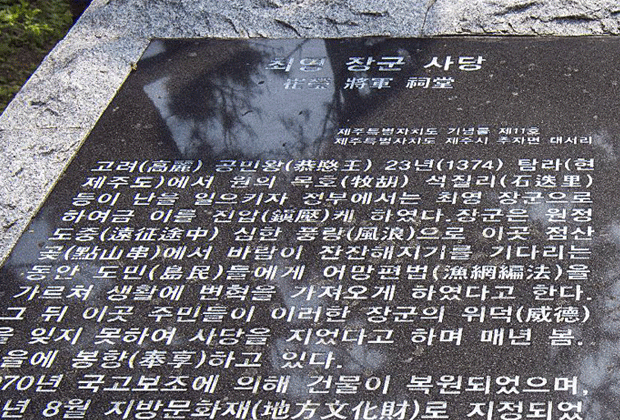 This is the shrine of General Choe Yeong (1316-1388), who was a great general during the Goryeo Dynasty. Under the reign of King Gongmin, rebellions broke out every minute and even the Jeju Moksa was slaughtered by insurgents. In order to suppress the rebellion, King Gongmin ordered General Choe Yeong to put down the insurgents in 1374 (the 23rd year of King Gongmin's reign).
General Choe Yeong's army had to evacuate to Chujado Island after encountering a powerful gale at sea during their expedition to Jejudo Island. On the island, the general taught the islanders how to catch fish with nets. Ever since then, villagers have shown their gratitude by building a shrine for General Choe Yeong.
Every year, on the 15th of July and the last day of December of the lunar calendar, they pray for a good harvest and a good haul.
In 1970, thanks to the financial support from the national treasury, the shrine was restored and it was designated as a City/Province-Designated Monument in August 1971. In 1974, the Dancheong (traditional multicolored paintwork on wooden buildings) and the fence were repaired, restoring the shrine to its original form.