본문
Cheona Oreum Volcanic Cone (Teungnang Oreum Volcanic Cone)
A Sight to Behold
Address
Pyeonghwa-ro, Aewol-eup, Jeju-si, Jeju-do
Add to wishlist

0

Like

0

Review

1

Reg itinerary

0
I visited.

0

Lookup

4,986

Share SNS

0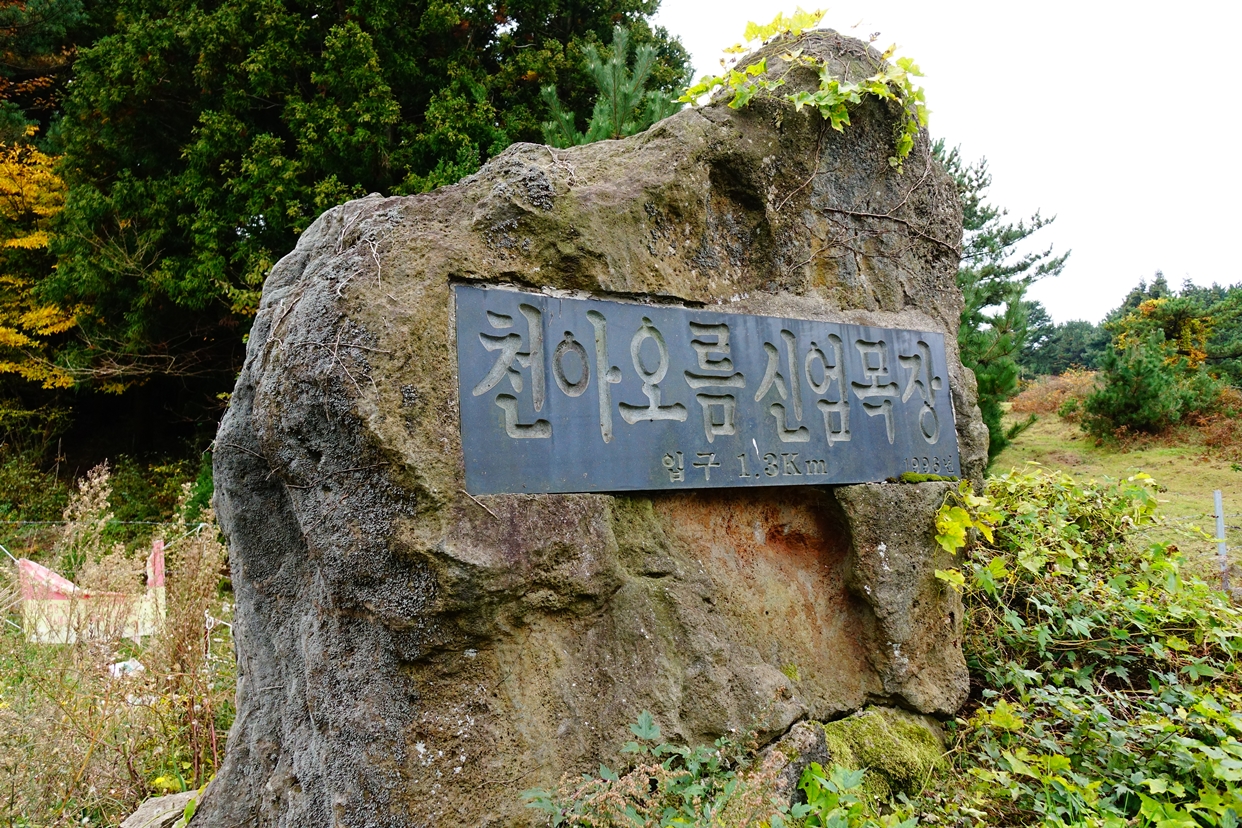 This volcanic cone is located within Sineom Cooperative Farm, which is 2.5km to the west of Eoseungsaengak Volcanic Cone. It has a small horseshoe-shaped crater that is open to the northwest, centered on the southern peak.

Pine trees make up the major species in the area, with scrubs growing densely alongside a great deal of Ilex Crenata, and the eastern foot of Cheona Oreum Volcanic Cone houses Musunae Stream (upper region of Musucheon Stream). Cheona water supply, a reserve water supply of Eoseungsaeng Reservoir, has been developed in this stream. Furthermore, the stream forms a border between Jeju-si and Aewol-eup, and a lush temperature forest of Rhododendron weyrichii and deciduous broad-leaved trees covers both banks of the stream, making for a spectacular sight.

※ Origin and Etymology of Volcanic Cone: Cheona Oreum Volcanic Cone is written as Cheonaak or Cheonabong in Chinese characters, and is noted in old maps as Jinmogak. As oak tree has a nickname of Sawtooth oak, Jinmok) refers to an oak tree, and can be called Nang, Nam, Nang, Cheonang, or Cheonam in Jeju dialect depending on the region. As such, the volcanic cone's name is assumed to be derived from the oak tree.