본문
Andol Oreum Volcanic Cone
An Old Companion to Batdol Oreum Volcanic Cone
Address
Songdang-ri, Gujwa-eup, Jeju-si, Jeju-do, Korea
Add to wishlist

3

Like

3

Review

6

Reg itinerary

0
I visited.

0

Lookup

11,866

Share SNS

6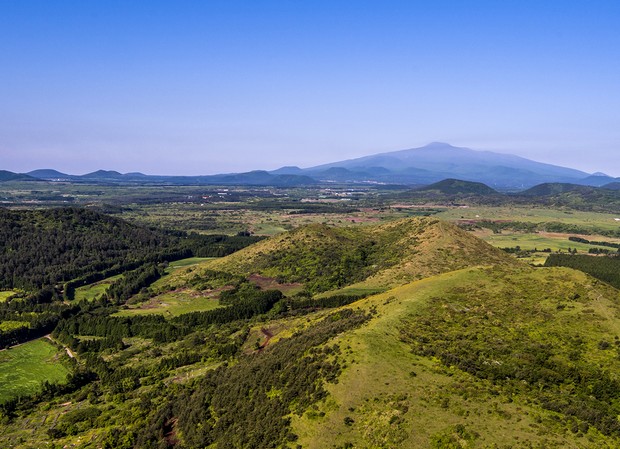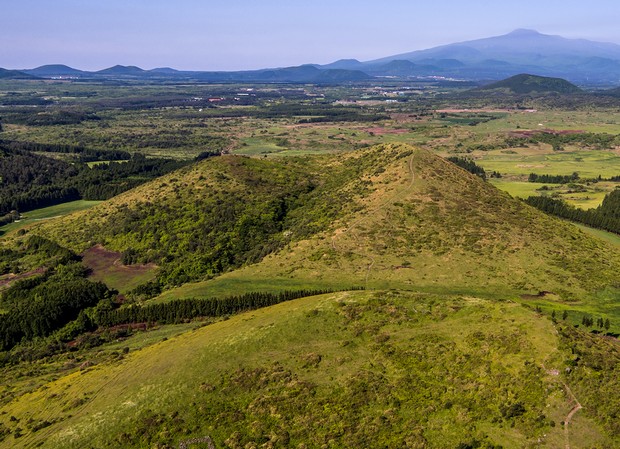 Three volcanic cones can be seen to the west from the entrance of Geonyeong Farm on Songdaecheon Road (Road No. 1112), Gujwa-eup.
The volcanic cone attached to the road on the far left is Geoseumsemi, while the two side by side on the right are Andol Oreum Volcanic Cone and Batdol Oreum Volcanic Cone. Andol Oreum Volcanic Cone, which is on the southwestern side, gets its name because it stands inside, and it is possible to reach the volcanic cone by going around into Songdang Cemetery from Utsongdang.
The northwestern peak of Andol Oreum Volcanic Cone is its summit. A horseshoe-shaped crater that is open to the east is formed between the northwestern peak and the southeastern peak, with a thick forest growing only where a valley has been opened on the crater's inner slope. All other slopes are covered in smooth grass.