본문
Ssangyonggul Cave (Hallim Park)
Named for Its Resemblance to the Heads of Two Dragons
Address
300, Hallim-ro, Hallim-eup, Jeju-si, Jeju-do
Add to wishlist

2

Like

2

Review

1

Reg itinerary

0
I visited.

0

Lookup

15,244

Share SNS

5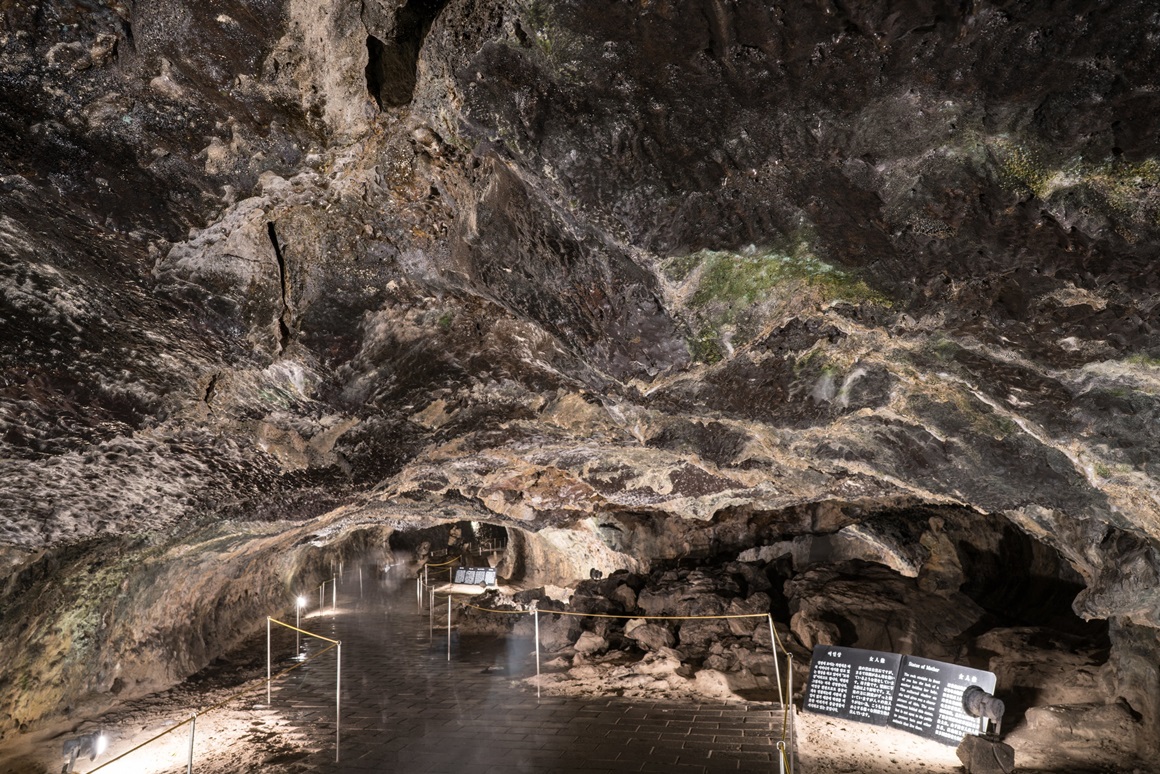 Ssangyonggul Cave is one of the representative lava tubes of Jejudo Island along with Hwanggeumgul Lave Tube, Socheongul Lava Tube, and Manjanggul Lava Tube. The length of the cave is about 400m, the width 6m, and the height 3m. It was created by lava from the volcanic eruption of Hallasan Mountain 2.5 million years ago.
This is a unique cave in that it has both features of lava and limestone caves and a huge stratum of seashells and sand is formed around the cave. The interior of the cave is very mystical and also very beautiful due to various cave formations such as stalactites and stalagmites, which hang from the ceiling and sprout up from the bottom of the cave. The cave walls are covered in lime, which makes you feel like you are looking at a marvelous cave painting.
The temperature inside the cave stays at 17℃ - 18℃ throughout the year, so many tourists visit the cave in the middle of the summer to escape from the heat or in the middle of the winter to enjoy the warmth. Ssangyonggul Cave has two entrances, and it got its name Ssangyong (meaning "two dragons" in Korean) because it looks like two dragons entered and left the cave.
Scientists think that Ssangnyonggul Cave and Heopjaegul Lava Tube used to be one cave based on the fact that the second entrance of Ssangnyonggul Cave is very adjacent to the end of Hyeopjaegul Lave Tube. Ssangyonggul Cave was also designated as a Natural Monument.